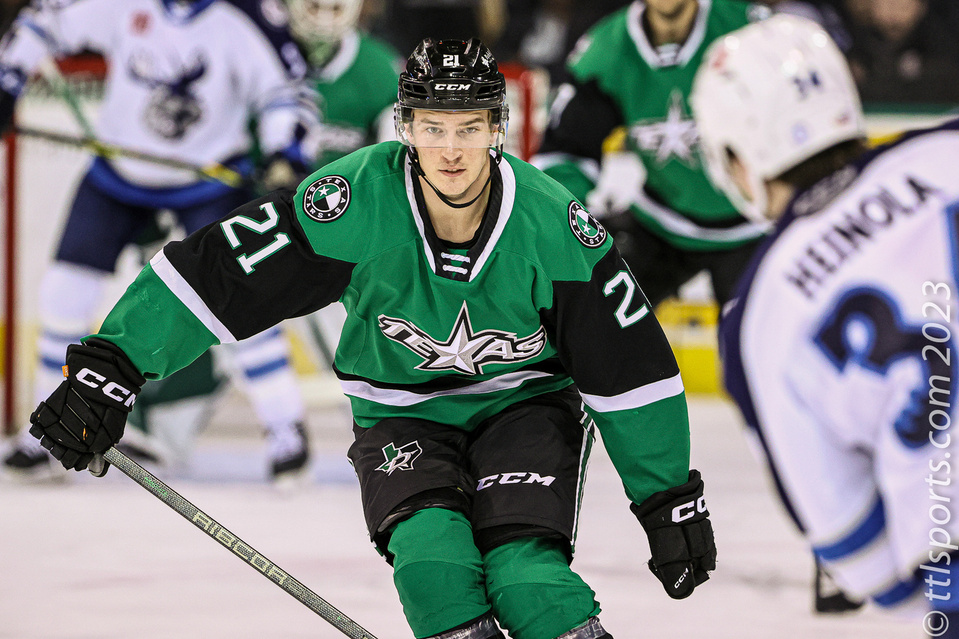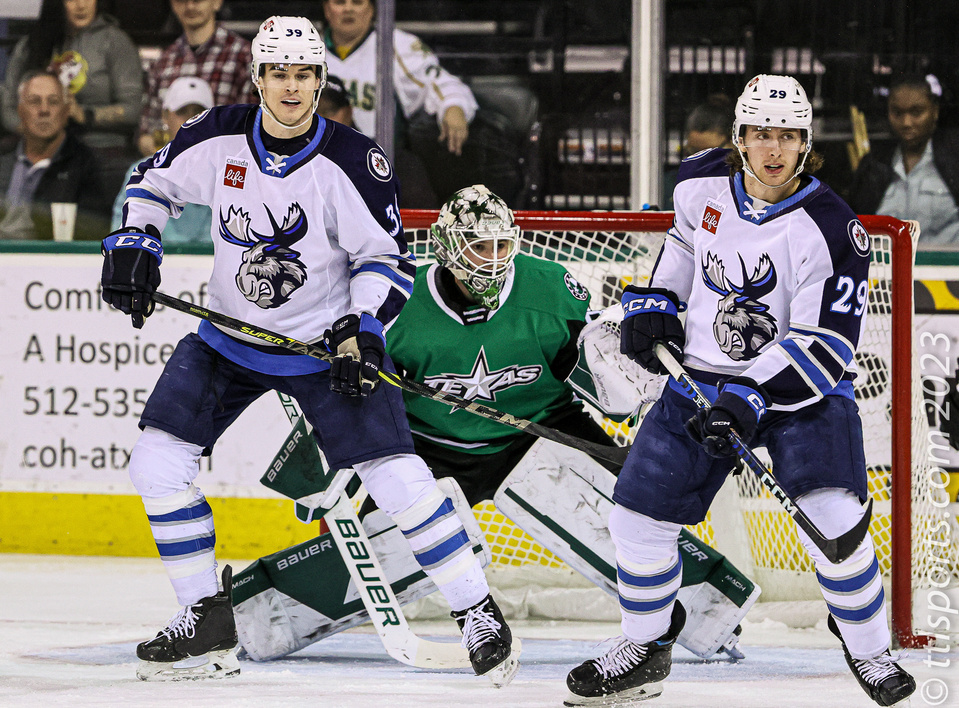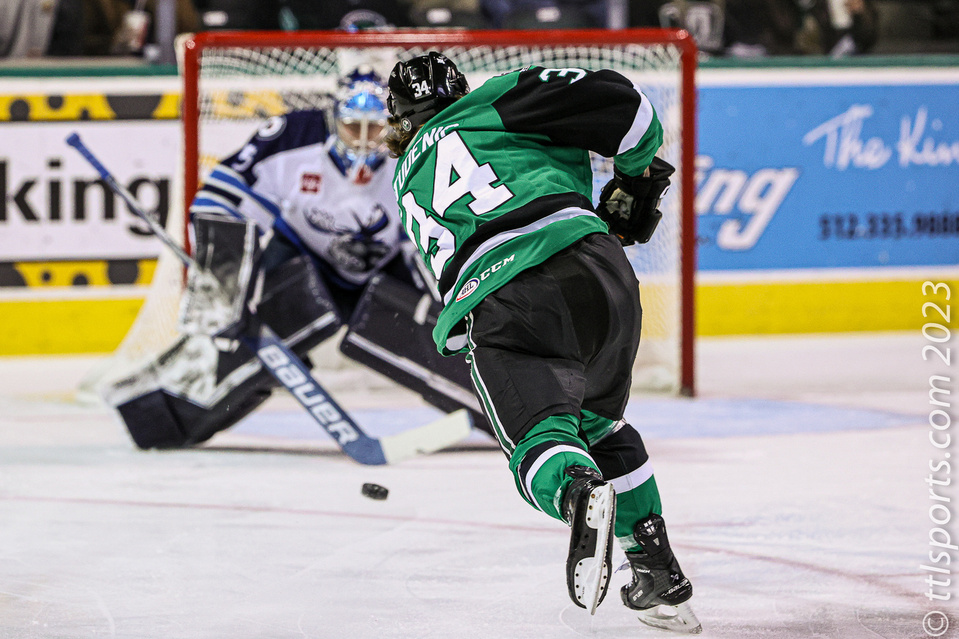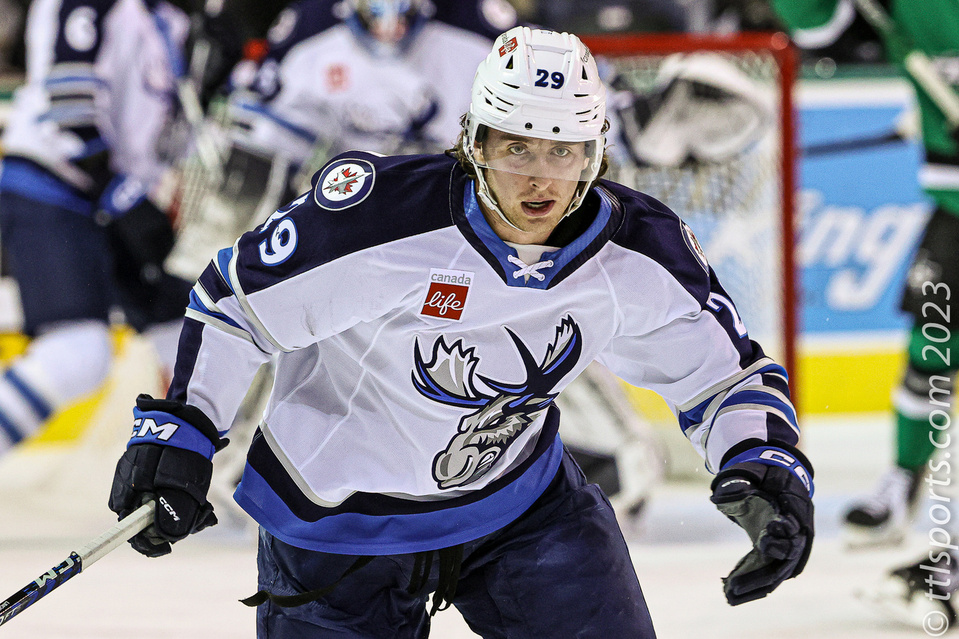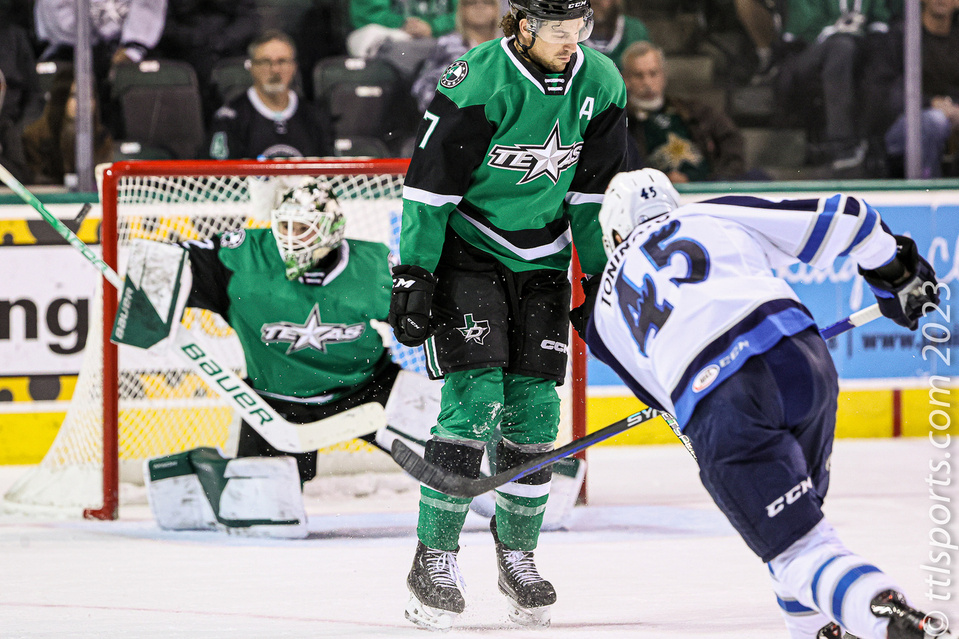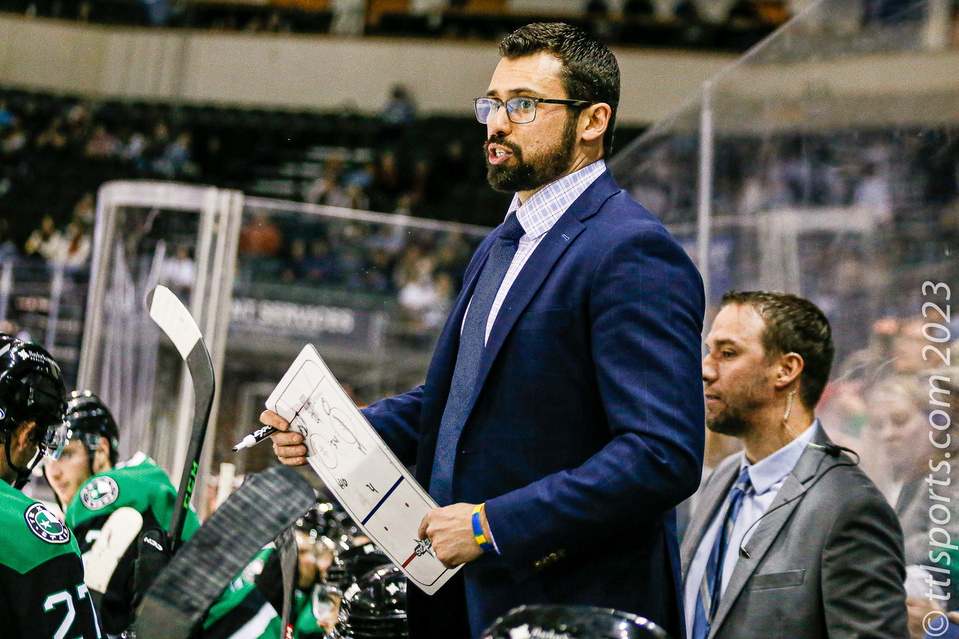 Tuesday's game between the Texas Stars (38-19-9-3) and the Manitoba Moose (36-24-5-4) felt like both teams were channeling Oprah Winfred: "you get a goal, and you get a goal, and you get a goal." Twelve goals were scored across nine players in route to a 7-to-5 Manitoba victory.
Texas Stars head coach Neil Graham summed the game up by saying: "From the red line north, to their goal line, we did a lot of good things. From the red line south, to our goal line, not our sharpest."
Texas appeared to lack intensity on the defensive side of the puck, with miscommunication and late decision making. Manitoba capitalized on the open ice, and the opportunities that it allowed.
Manitoba took control of the game with unmatched first period goals by Jeff Malott and Ashton Sautner.
The Stars rallied in the middle period with goals by Marian Studenic, Mavrik Bourque and Riley Barber. The Moose's Jansen Harking found the back of the net, sending both teams to the locker room tied at 3-to-3.
Texas skated strong for the first five minutes of the final frame, opening with Riley Damiani's goal. Damiani's goal and later assist were his 100th and 101st AHL career points. Manitoba's Cole Maier then tied the game, again. Riley Barber's goal 30 seconds later, his second of the contest, gave Texas a momentary lead. The remainder of the game was all Manitobas.
Goals by Leon Gawanke and Jansen Harkins gave the Moose a one goal advantage. An empty need goal by Gawanke sealed the game for the visitors.
Manitoba's Oskari Salminen earned the win, making 33 save on 38 shots. Texas' Matt Murray endured the loss, allowing 6 goals on 32 shots.
Looking ahead to tomorrow night's rematch Graham said, "we need to continue to iron-out the details on the D-side."