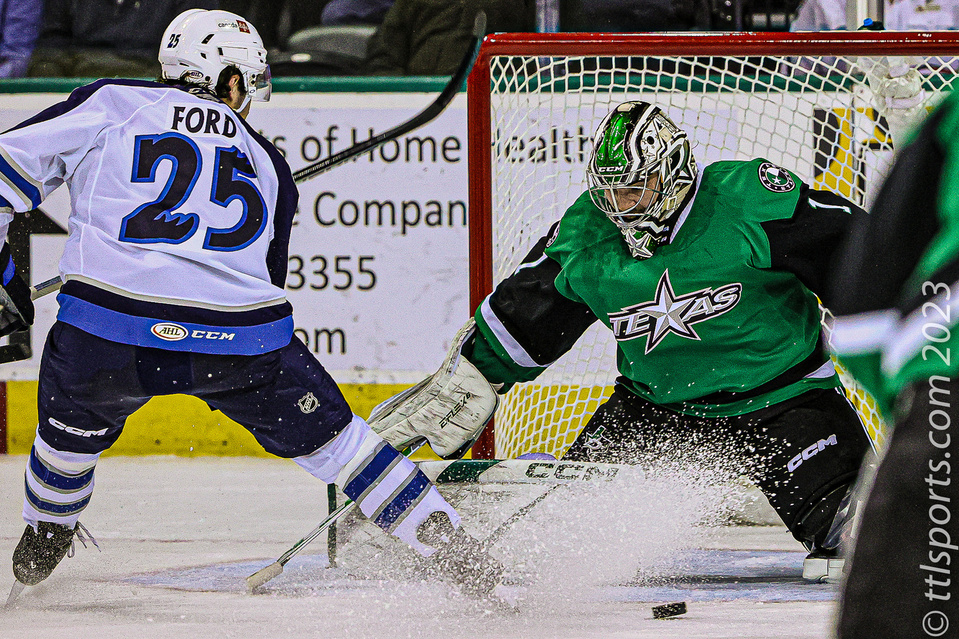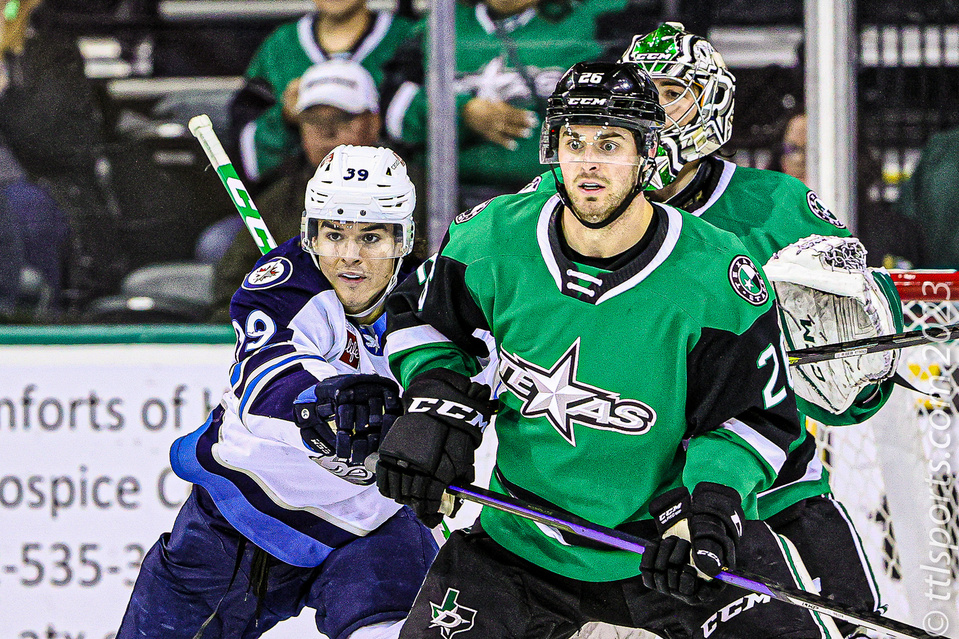 The opening four minutes of this game looked like a continuation of the prior night's 7-to-5 goal-fest in favor of the Manitoba Moose (36-25-5-4). But both defenses settled in and the Texas Stars (39-19-9-3) came from behind eked-out a 3-to-2 win.
"We were resilient today, especially trailing early. We just stayed in the game, and at the end of the day we earned the two points," said Texas Stars head coach Neil Graham.
It took Manitoba's Parker Ford only 1:56 into the game to find the back of the net. Texas' Ben Gleason responded less than 20 second later to tie the game. That tie stuck for about a minute when Dominic Toninato gave the Moose a 2-to-1 advantage.
The middle frame, however, belonged to the Stars. Marian Studenic tied the game, again, five minutes into the period. Texas continued to press hard throughout the period and prevailed when Riley Tufte between Manitoba goalie Evan Cormier. Texas led 3-to-2.
Manitoba unleashed a blistering attack, out-shooting Texas 12-to-3, but the Stars' defense hunker-down to earn the win.
"We stayed with it. They are a very good team. They have a lot of good players. At the end of the day we won," said Graham.
Texas' Remi Poirier (9-4-2) earned the win, making 32 saves against 34 shots. Manitoba's Evan Cormier (0-1-0) endured the loss, allowing 3 goals on 32 shots.
"He's had an excellent rookie season," said Graham of Poirier. "He come up mid-year, steps in. The moment is not too big. Just plays, lets the puck hit him."