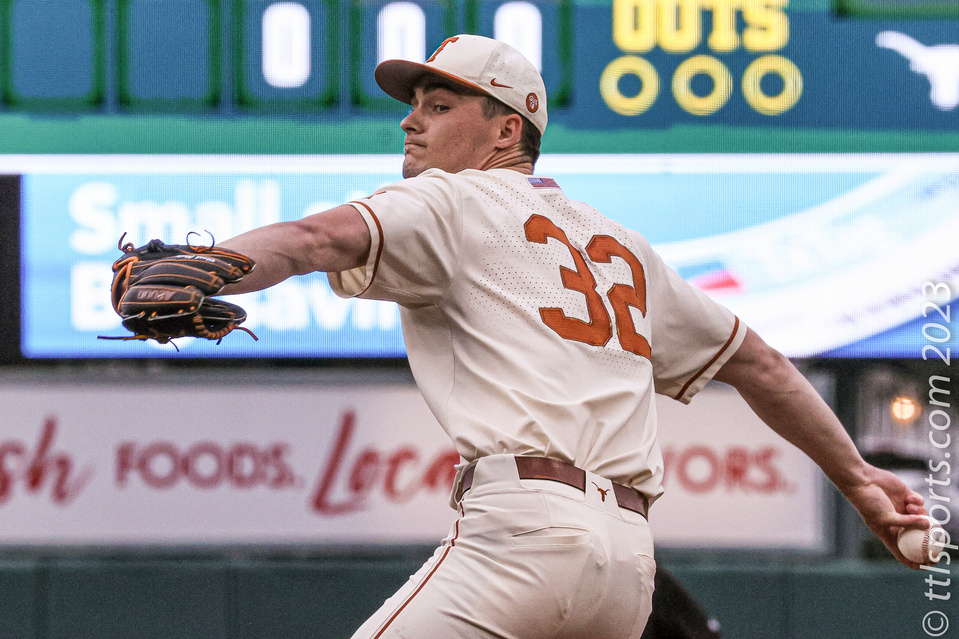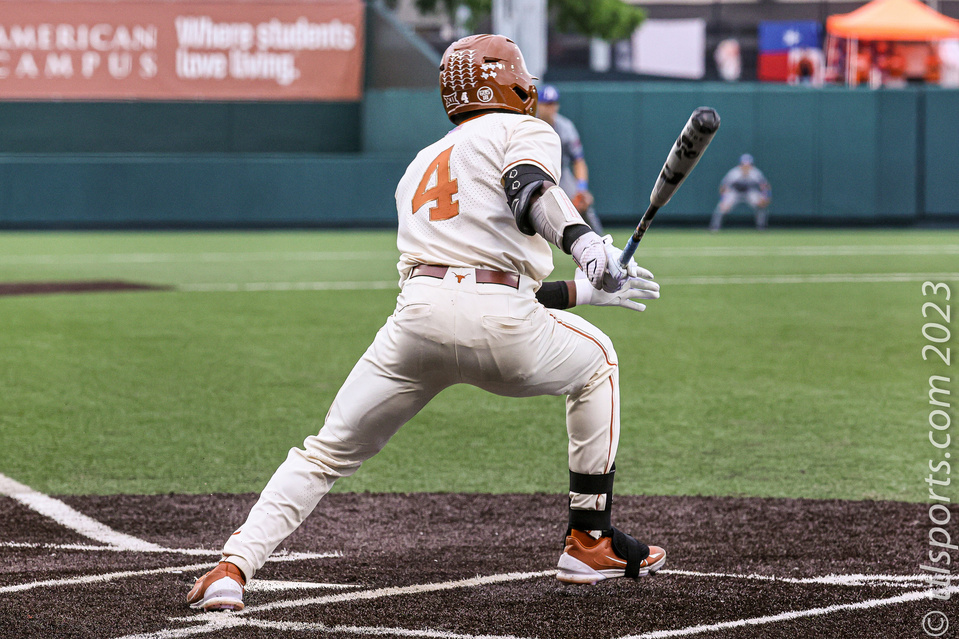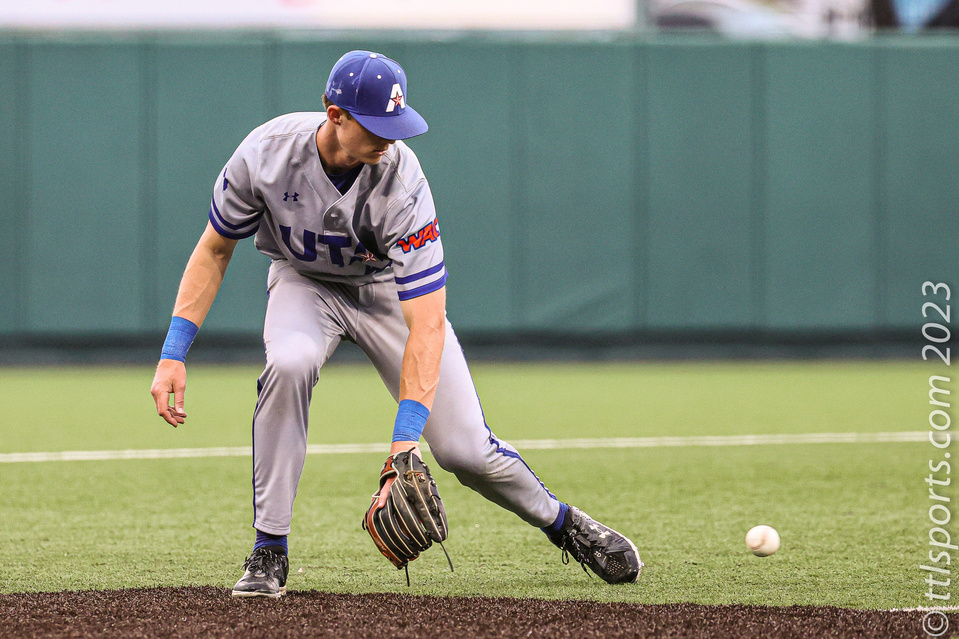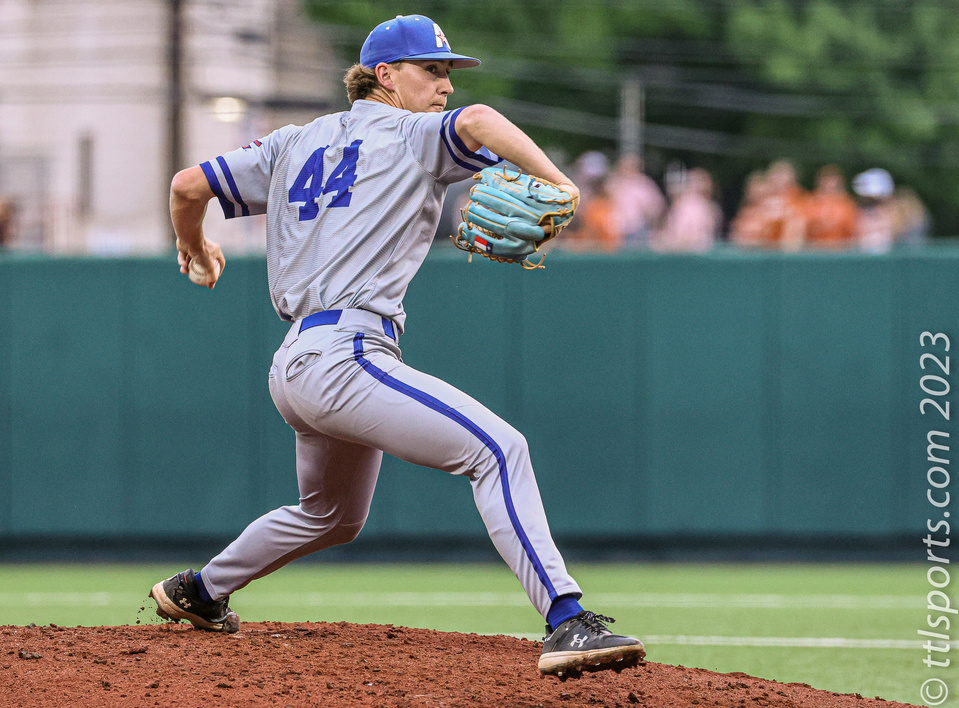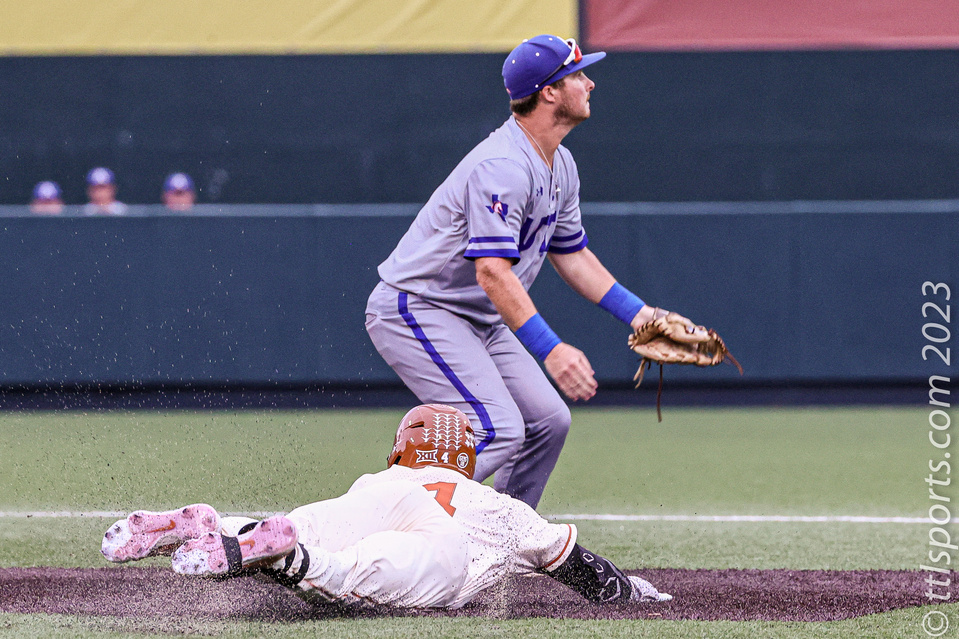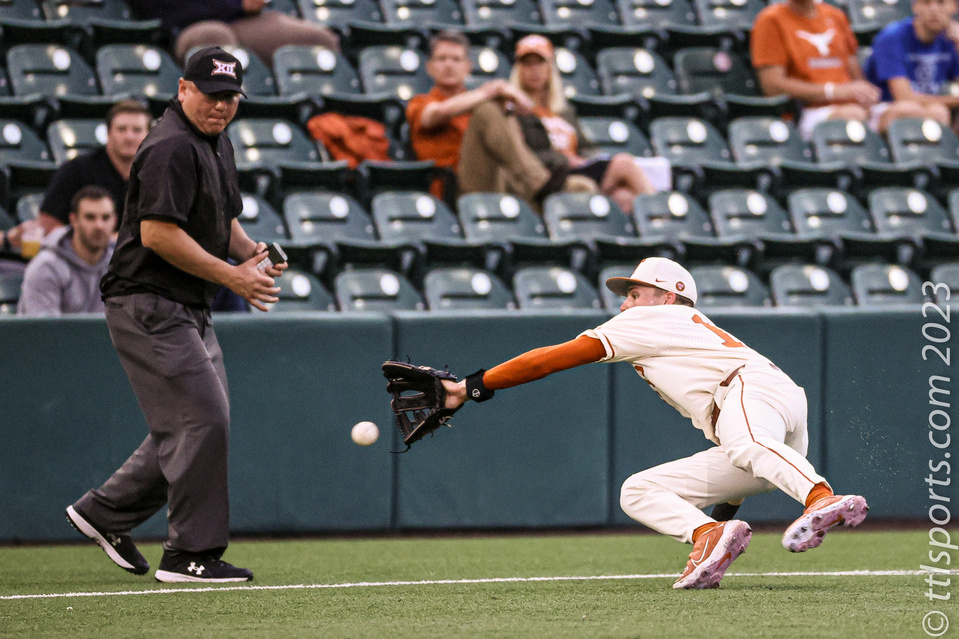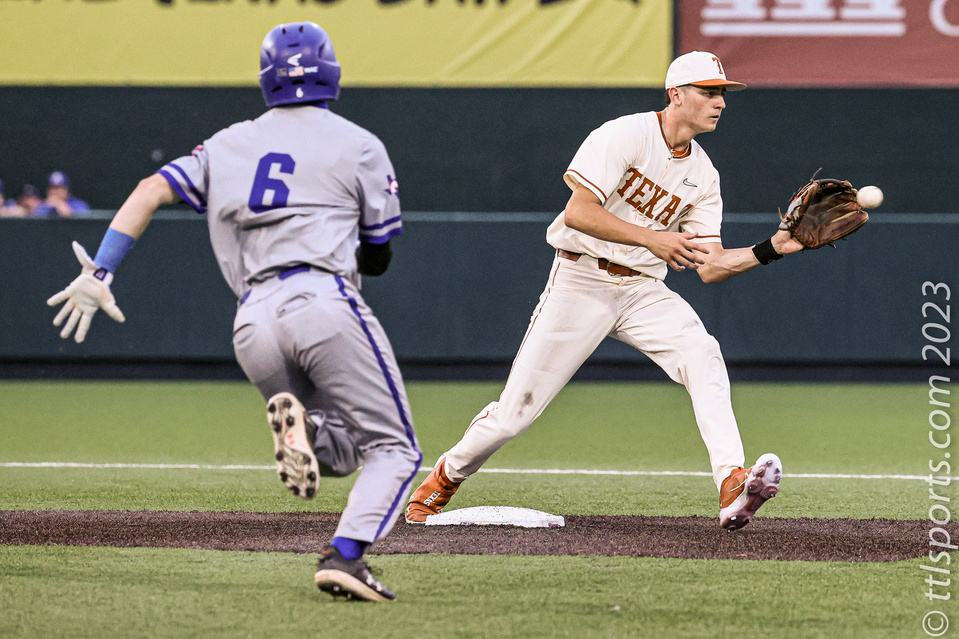 Porter Brown went 3-for-4 at the plate with two RBIs and three runs to lead the University of Texas Longhorns (33-17) over the University of Texas at Arlington (UTA) Mavericks (25-22) by a score of 10-to-5. Peyton Powell, Garret Guillemette and Eric Kennedy each had two hits.
Texas' starter Charlie Hurley (4-0) pitched five solid innings, allowing just two runs on five hits. He struck-out two batters with no walks.
UTA's Andrew Lucas (1-2) suffered the loss, allowing three runs on one hit in 1.2 innings of work. Lucas allowed four walks and struck-out one batter.
Texas opened the scoring in the first inning with Powell's solo home run. Dylan Campbell extended his Longhorn record hitting streak to 27 games with a two-run single, in the second inning. Rylan Galvan added a run in the fourth inning on an RBI ground-out.
The Mavericks added two runs in the fifth inning starting with when Matt Cavanagh's bases-loaded grounder into a double play, scoring the runner from third. Sam Crowell's single brought home the sole-remaining base runner.
The Longhorns counter in the bottom of the fifth with Jack O'Dowd's two-run RBI single, and Jared Thomas' two-run home run.
Bats were silent until Texas added two runs in the eighth inning on Brown's two-run round-tripper.
UTA added three runs in the top of the ninth inning, loading the bases with Tyce Armstrong's lead-off single, Cade Sumbler's walk, and Cavanagh's single. Armstrong scored when Crowell was hit by a pitch, and Garrison Berkley plated two runs on field's choice and an error.