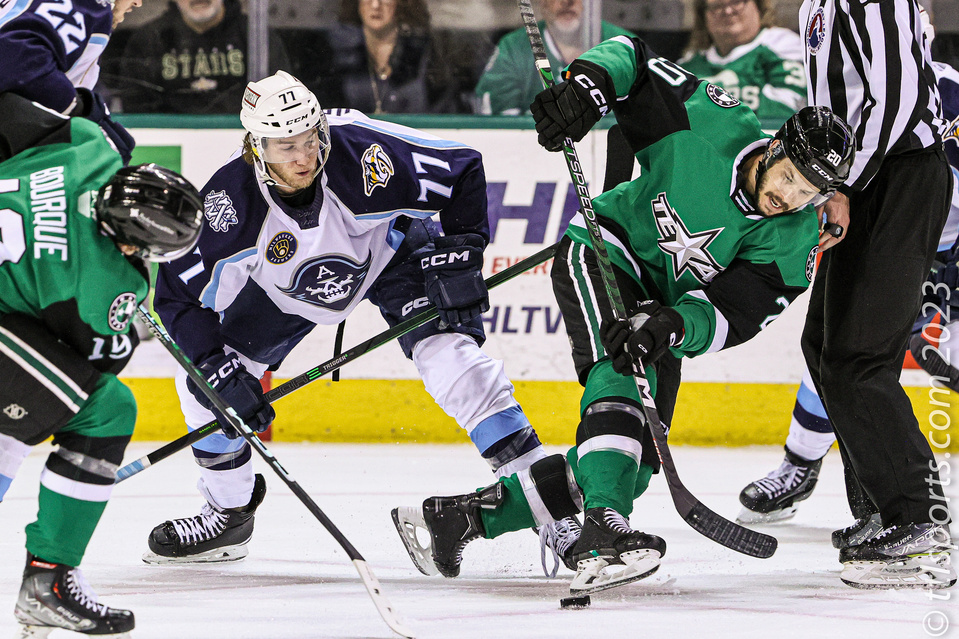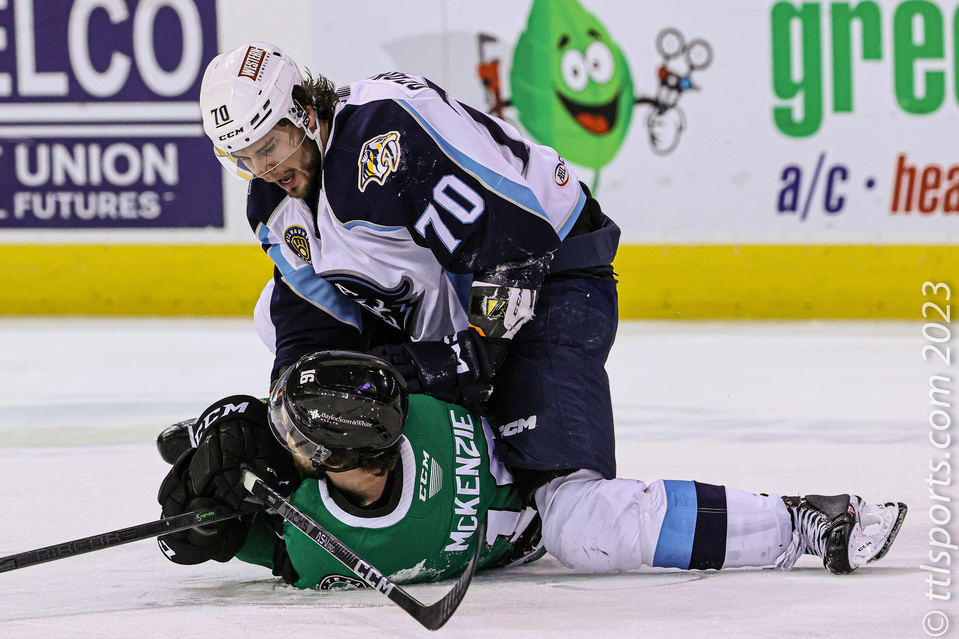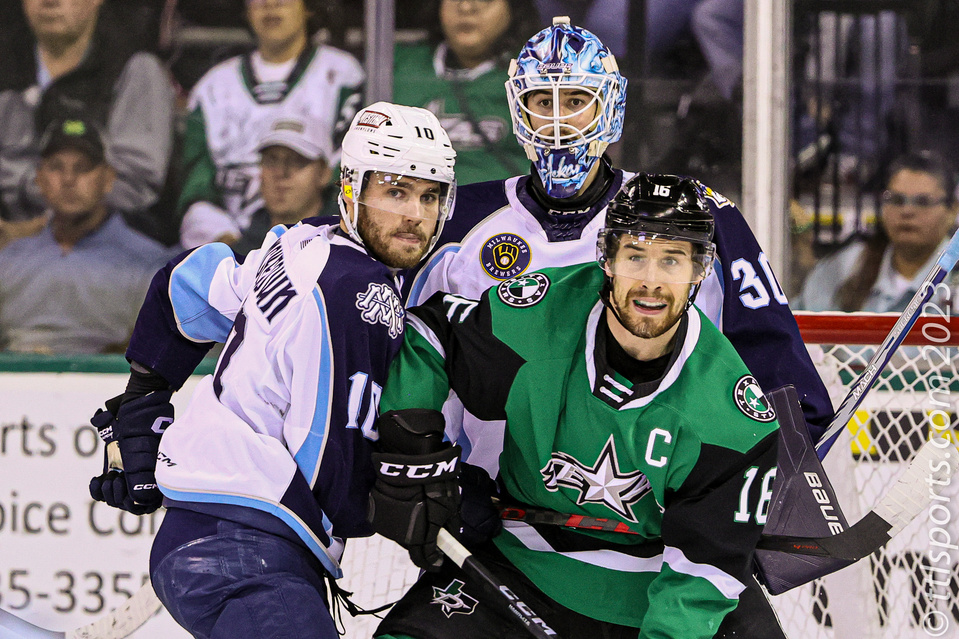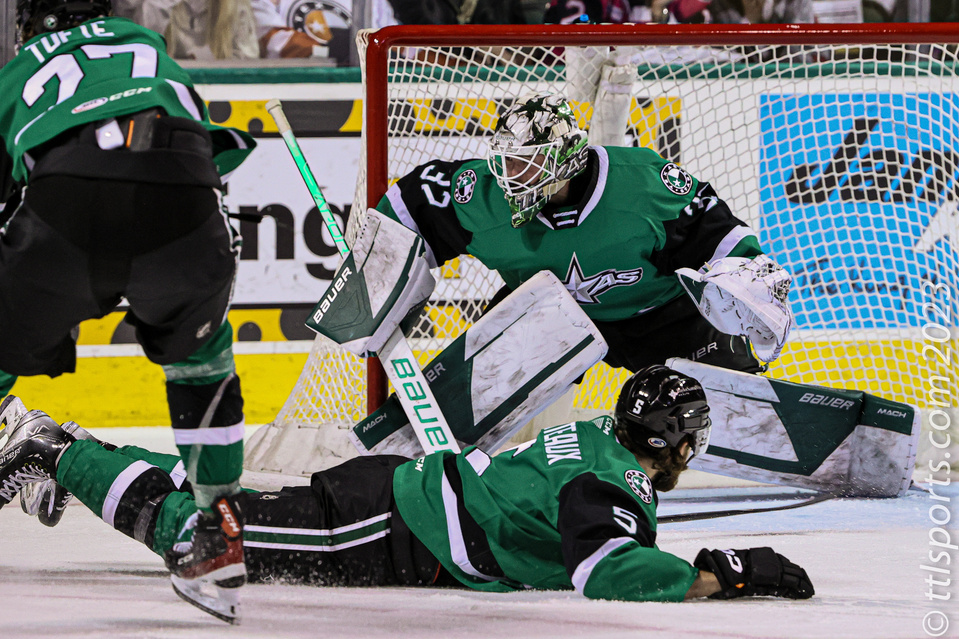 The Texas Stars scored in the 35th minute of overtime to defeat the Milwaukee Admirals In surely one of the grittiest hockey games played at the H-E-B Center. The Stars took game four of the best of five series by a score of 4-to-3 to force a winner-take-all game five. The game was the second longest in Stars history.
"It was do or die, and it was a critical moment of our season," said Texas Stars head coach Neil Graham. "The guys responded."

Texas appeared to be on their heels as Milwaukee jumped to an early two-goal lead. Michael McCarron and Luke Evangelista each scored in the first nine minutes of play. Alex Petrovic put the Stars on the scoreboard late in the period, holding the Admirals to a 2-to-1 advantage at the first intermission.
"There was a little bit of nerves early on in our game," said Graham. "It was our first time in an elimination moment, and I think once we settled in, we started playing some pace, started playing a little more free. Then we played a pretty good hockey game."


The middle period was a back-and-forth contest until the final two minutes of the frame. Texas' Curtis McKenzie's leverage a power play to tie the game at 18:33, and Nick Caamano gave the Stars a 3-to-2 lead entering the second intermission.
The Stars looked to hold on to a one-goal lead until Milwaukee's Austin Rueschhoff found the back of the net at 13:13. Neither team generated enough momentum to break the tie, forcing overtime. Overtime periods in the playoffs are 20-minute with the first goal deciding the contest.
No goal was score in the first overtime period. Oskar Back scored the game-winning goal on a slap shot from the blue line at 15:10 in the second overtime period.
"We trusted our game," said Oskar Back. "We know that we can beat any team in this league if we do that."
"He's a gamer,." said Graham of Back. "He was a part of that massive penalty kill that we had in overtime, and it was kind of fitting for him to get one in open ice and make a great play."
Stars netminder Matt Murray earned the win, making 42 saves against 45 shots. Milwaukee goalkeeper Yaroslav Askarov suffered the loss, allowing four goals against 33 shots.
The teams meet again on Sunday for the fifth and deciding game of the Central Division finals.