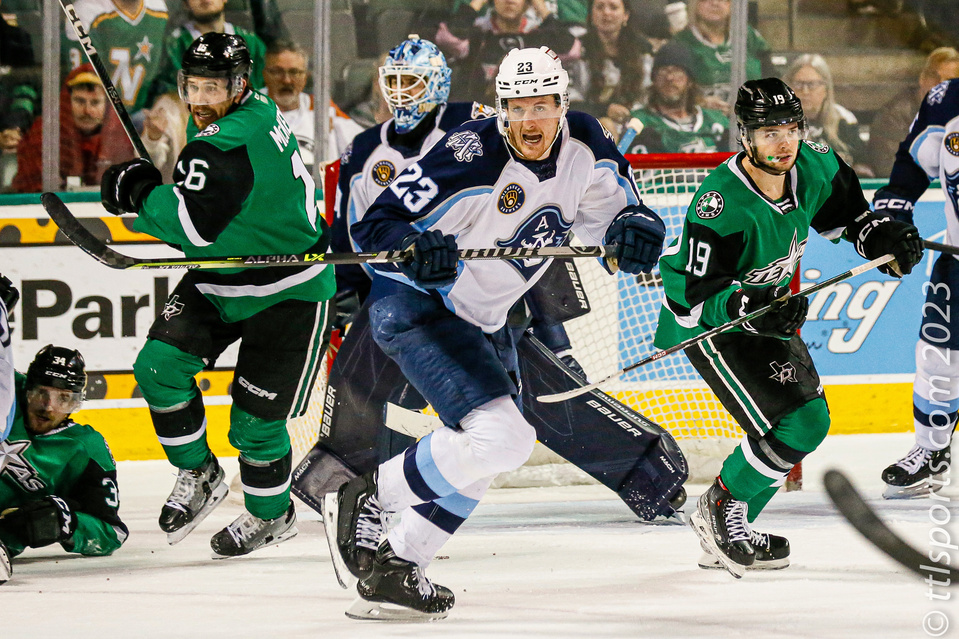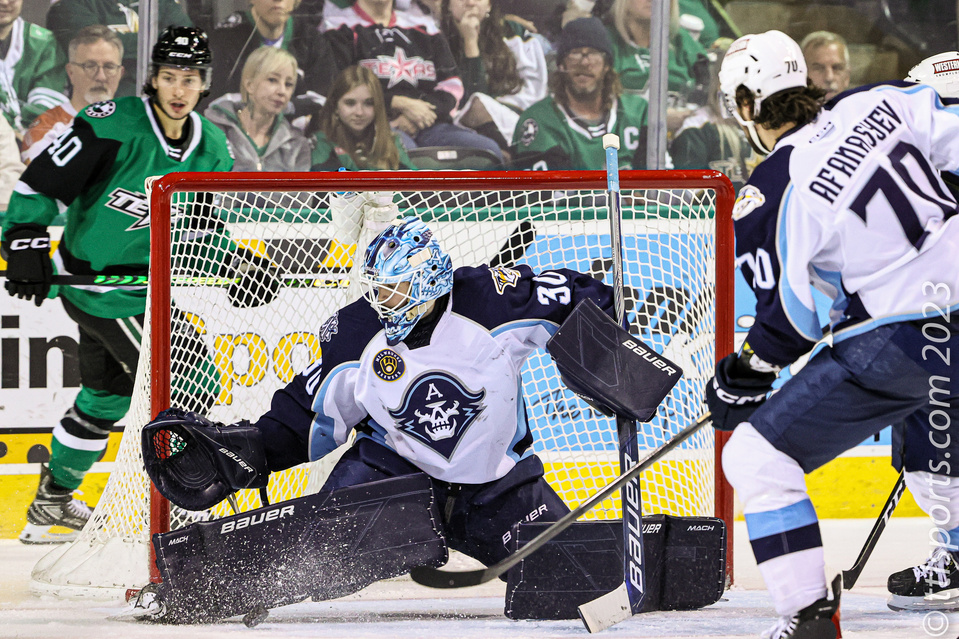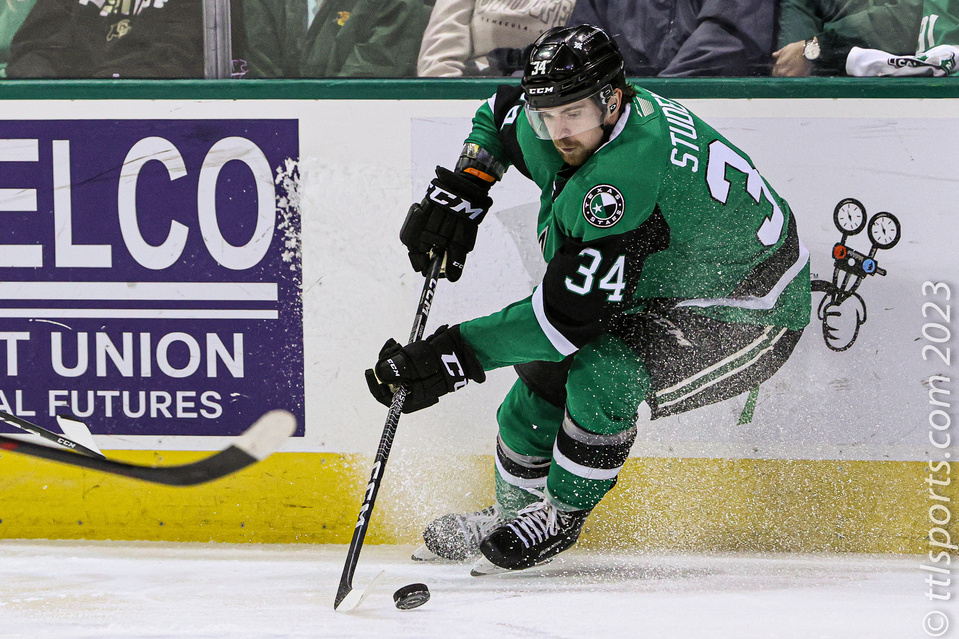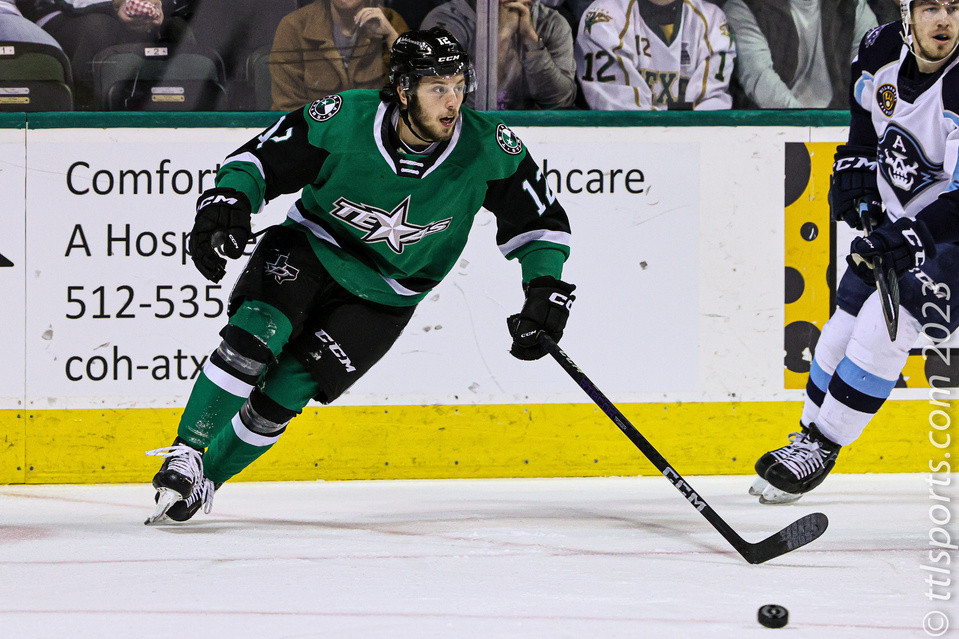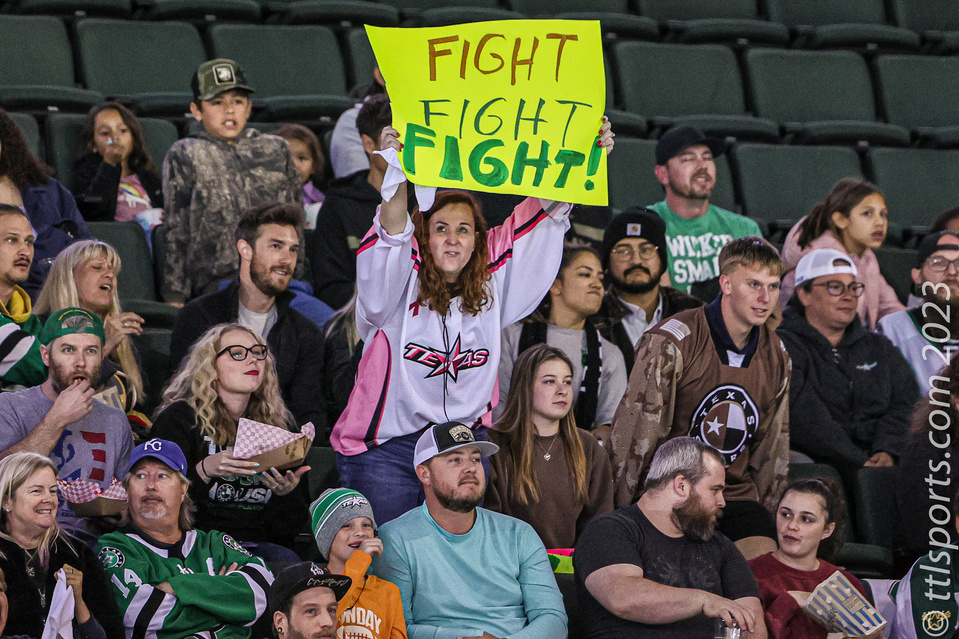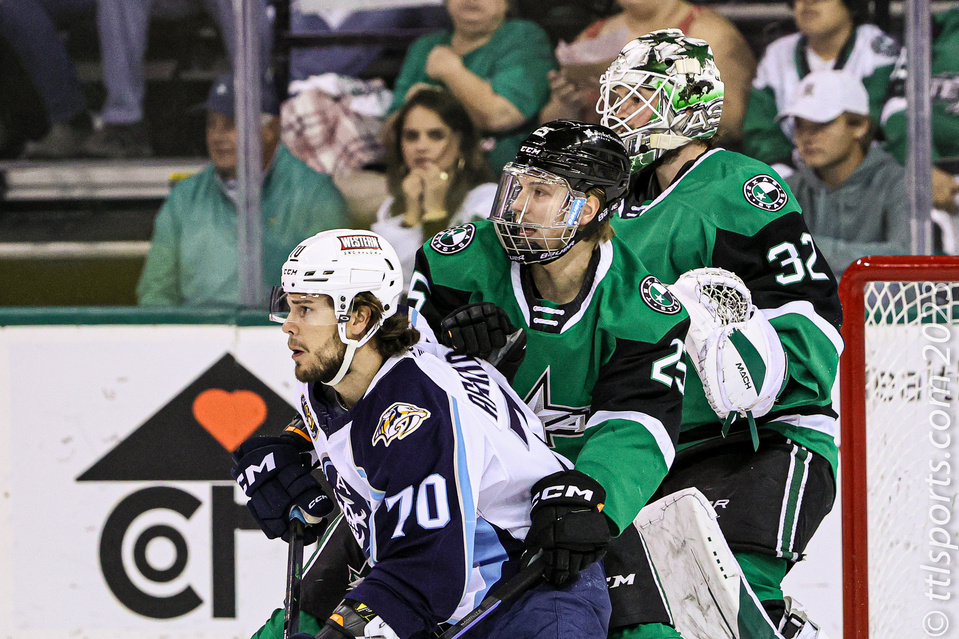 A remarkable year ended for the Texas Stars in an uncharacteristic lopsided loss in the final game of the Central Division Championship. The Milwaukee Admiral won 5-to-2 and took the series 3-games to two.
The Admirals took a 4-to-0 lead in the first period, a lead that that Stars simply could not overcome.
The Admirals Adam Wilsby and Marc Del Gaizo each found the back of the net in the opening 12 minutes of play. Joakim Kemell added two goals in the remaining eight minutes of the period.
"We were the better team; we just made the bigger mistakes," said Texas Stars head coach Neil Graham. "There was no quit. We were going to go to the final buzzer, one way or another."
Riley Damiani put the Stars on the scoreboard in the second minute of the middle frame.
Texas' Nick Caamano added an incredible short-handed goal mid-way through the final period. But Milwaukee's Egor Afanasyev put the game out-of-reach on an empty-net goal in the final minute of play.
Milwaukee goalkeeper Yarsoslav Askarov earned the win, making 37 saves against 39 shots. Texas netminder Matt Murray endured the loss, allowing four goals on 14 shots. Remi Poirier replace Murray after the first period, making 10 saves against as many shots.
"I never really played on a team like that, where we had everyone contributing," said Texas Stars team captain Curtis McKenzie. "A very motivated group. A lot of fun to be around."
The chemistry among the players and coaches extended to the fans, who set a record for attendance and sell-out games.
"They (the fans) brought it every game for us. Obviously, it sucks losing on home ice. But it's such a thrill to play in front of them," McKenzie added.
"I've been fortunate to have coached a lot of good hockey teams in my time as a head coach, and as an assistant for that matter. Eleven years coaching, I thought that was overall the best group that I've been a part of," offered Graham.