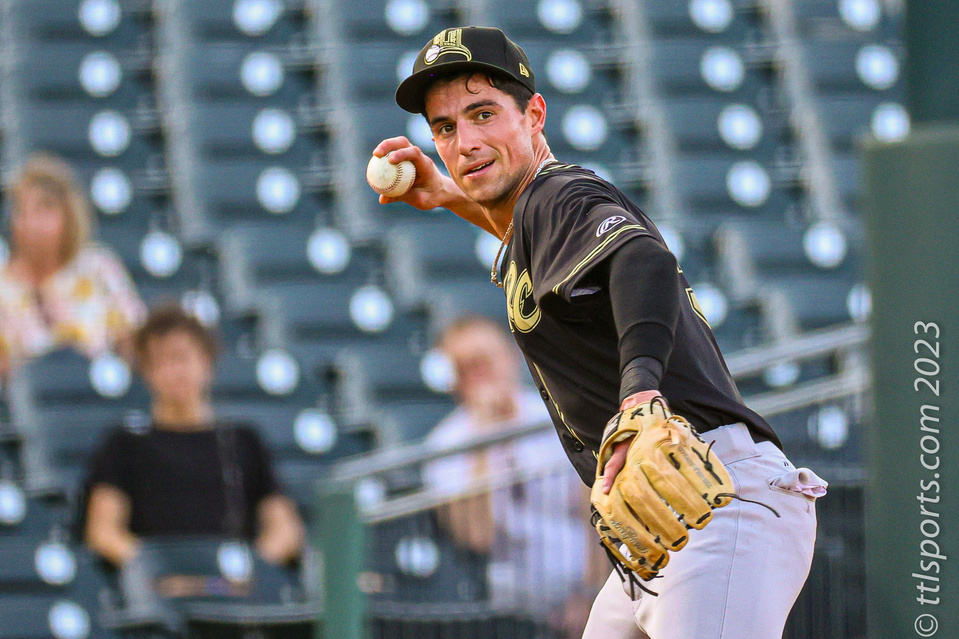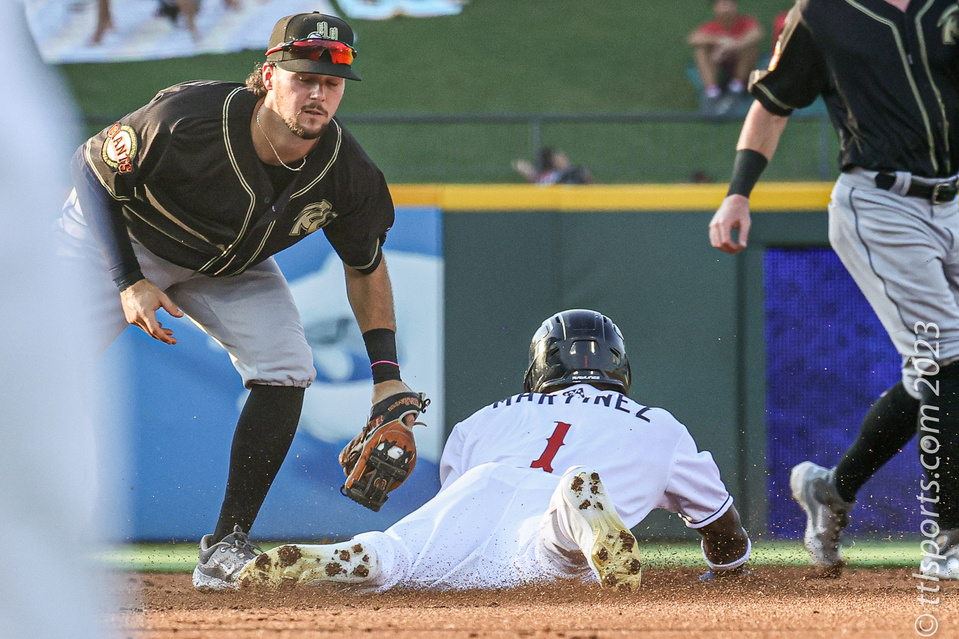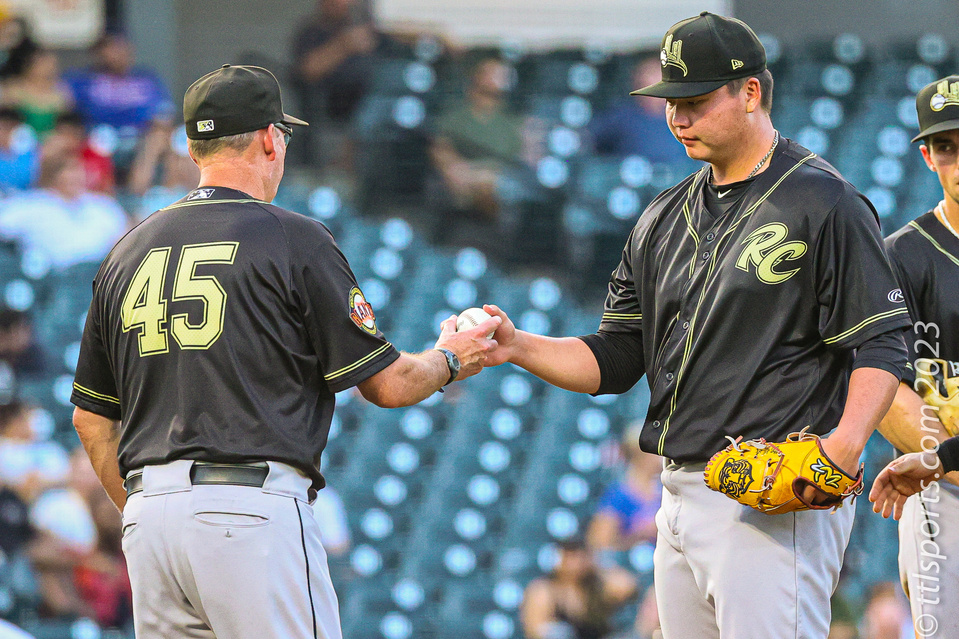 The Round Rock Express (41-29) trounced the Sacramento River Cats (33-37) by a score of 15-to-6, taking the opening game of their series. Home runs by Blaine Crim (6), Dustin Harris (1) and J.P Martinez (4) led the Express offense.
Express pitcher Cole Winn (W, 2-5) earned the victory, throwing three innings of scoreless relief, allowing one hit, and striking out two. Round Rock starter Cole Ragans stood for four innings, allowing one run on three hits, and striking out seven. Sacramento starter Kai-Wei Ten (0-1) endured the loss, allowing five runs on seven hits in three innings on the mound.
Elier Hernandez put the Express on the scoreboard with first inning double, bringing home J.P. Martinez. Martinez reached base on a walk. Hernandez later scored on Jonathan Ornelas's single.
The Express added another run in the second inning, starting with Dustin Harris' lead-off double, followed by Dio Arias' run-scoring single.
Sacramento put up its first run of the game with Armando Alvarez' home run (2) to center field. The Express countered in the bottom of the frame. Consecutive bases-loaded walks to Blaine Crim and Ornela plated Martinez and Hernandez. Sandro Fabian's bases-loaded single brought home Davis Wendzel.
The Express added another three runs in the fifth and sixth innings. Crim's homer in the fifth scored Matt Whatley and Martinez, and Martinez' double in the sixth scored Fabian, Harris, and Whatley.
The River Cats added another run in the eighth inning with Tyler Fitzgerald RBI single, bringing home Bryce Johnson. Round Rock responded with another three-run inning in the bottom of the inning on the backs of Harris' solo homer, and Martinez' two-run round tripper.
Sacramento attempted a ninth inning rally with Clint Coulter's double, scoring Armando Alvarez, and Bryce Johnson three-run home run, plating Coulter and Will Wilson.
Round Rock's Elier Hernandez extended his hitting streak to 22 games with hir first inning double, tying a club record dating to 2012. And the Express Dustin Harris double in the second inning in his first Triple-A at-bat. Harris also homered in the eighth inning.