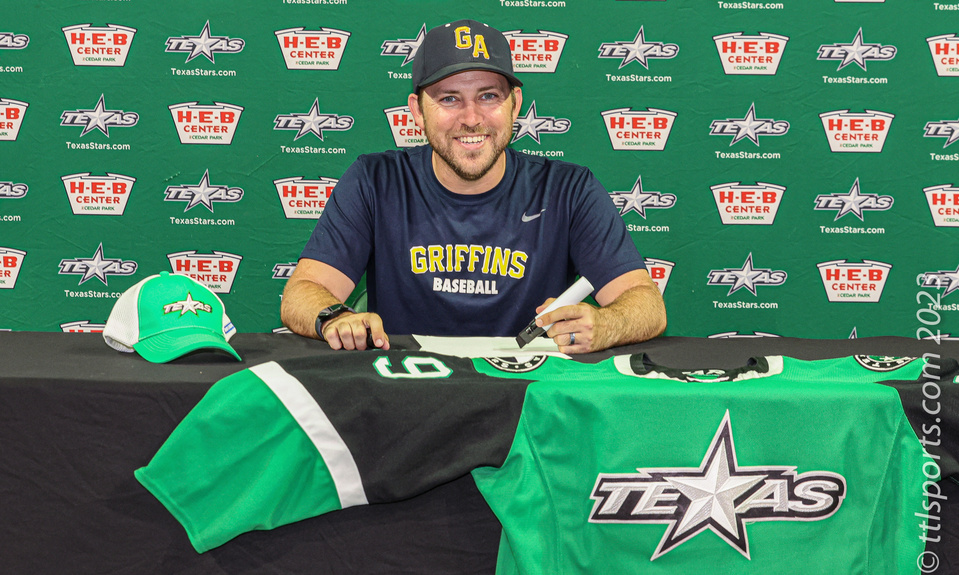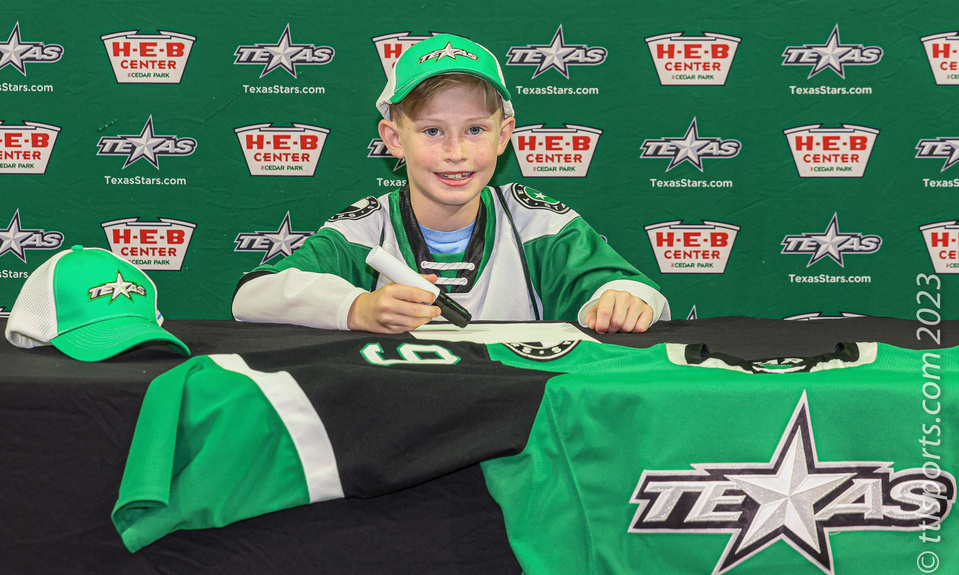 The Texas Stars really know how to have fun, and do good, at the same time. The main beneficiaries of this good time were there fans and a local community health organization.
The Stars, in conjunction with We Are Blood, the Central Texas regional blood bank, combined a blood drive with signing day.
Up and coming hockey player join the professional ranks by signing an Amateur Tryout (ATO) contract. The Stars invited the participants of the blood drive, or their children, to pretend to sign their ATO.
The blood drive was completely booked, and the prospective signees looked to have enjoyed themselves.
Full disclosure: the diaper-clad signee was fully supported, from behind and below, by the aunt.