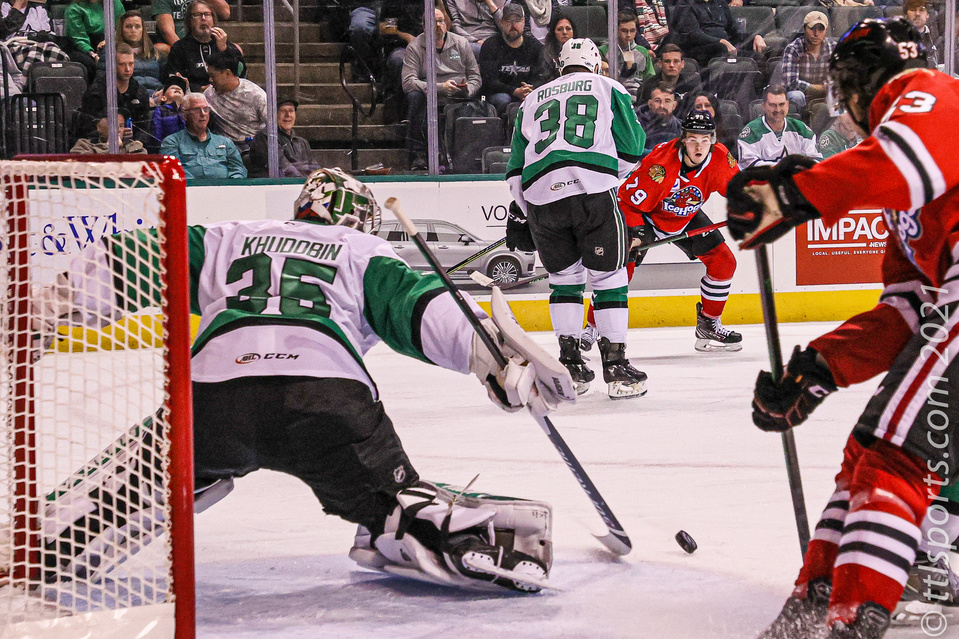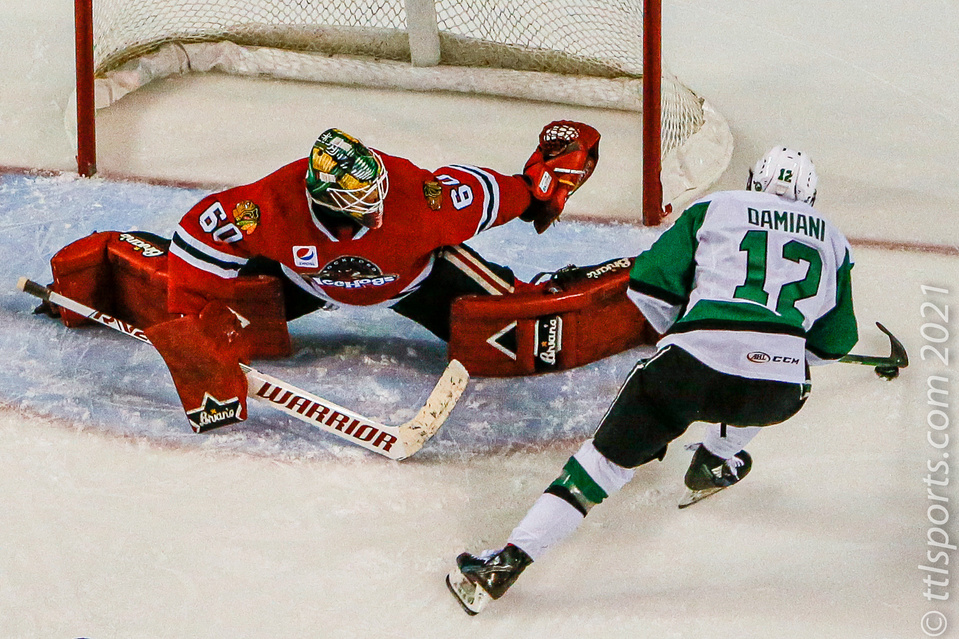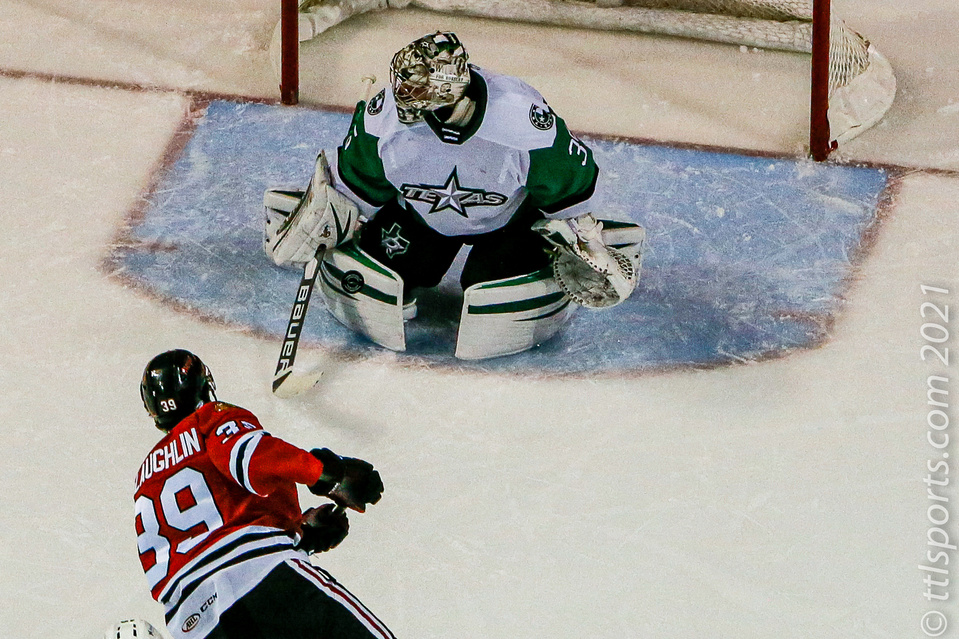 You know you're near rock-bottom when no one in the NHL wants your goalkeeper and when the opposing goalkeeper scores against you. Such was the case as the Texas Stars fell 3-1 to the Rockford IceHogs.
The Texas Stars started Dallas Stars goalie Anton Khudobin between the posts. Khudobin struggled this season for Dallas with a 3-3-1 record and a 0.873 save percentage for Dallas. Khudobin was placed on waivers on Monday, cleared waivers on Tuesday, and reported for duty to play with the Texas Stars for Friday's game.
Rockford iced the win on a goal by goaltender Collin Delia with three seconds remaining in the game. Delia was the last IceHog to touch the puck before an errant Stars centering pass found their own empty net.
Frist period goals Rockford's by Dylan McLaughlin and Alexander Nylander preceded Delia's
One of the few saving graces for the Stars was Ben Gleason's fourth goal of the season to salvage the Teddy Bear Toss Christmas celebration. Texas fans brought hundreds of stuffed animals to the game, which are tossed onto the ice after the home-team's first goal.
Surprisingly, Texas Stars head coach Neil Graham appeared to discredit Gleason, saying, "He (Gleason) has been pretty consistent on the offensive side of the puck all year. We spoke the other day and there are still areas he needs to clean up defensively."
In addition to scoring a goal, Delia was also was awarded the win, making 24 saves on 25 shots. Khudobin suffered the loss, allowing 2 goals on 31 shots.
Beyond discrediting Gleason, head coach Graham also said his team currently lacks the intelligence and confidence to win hockey games.
"Most importantly moving forward we have to work smart and we have to read the play in front of us. Hockey IQ is something you can't really teach. It's something you can develop with practice and repetition."
Graham went on to say, "Confidence comes in two ways, You either earn that right based on what you've done as a group or you've done it before. Right now we haven't had enough success to feel confident by earning it. We have a young group."
Despite Graham's dower assessment of his team's current capabilities, he was optimistic of the future. "There are areas we can clean up. I believe we can. I believe in this group. They are a very close group and that's a big foundation for us."