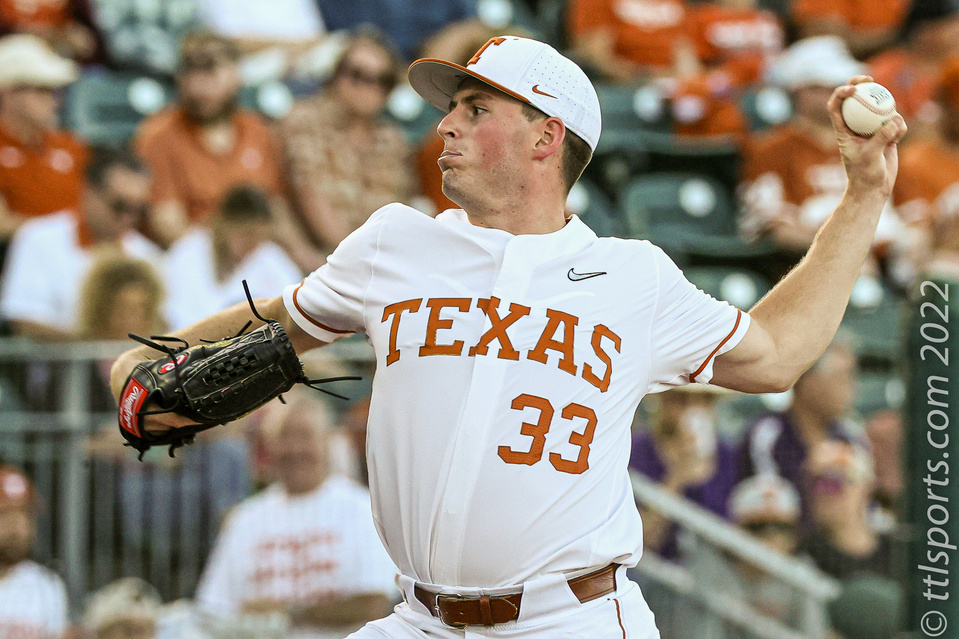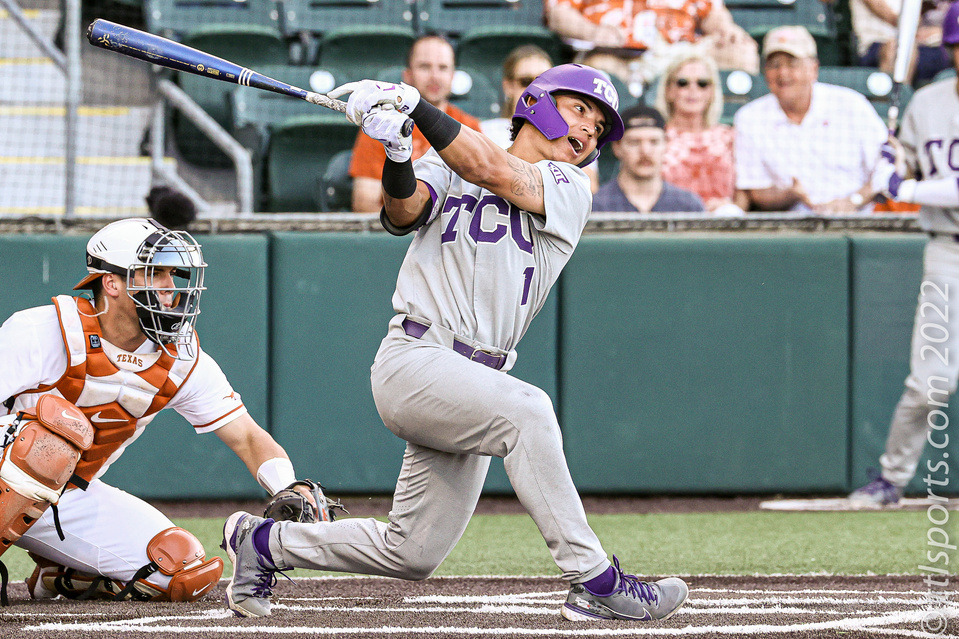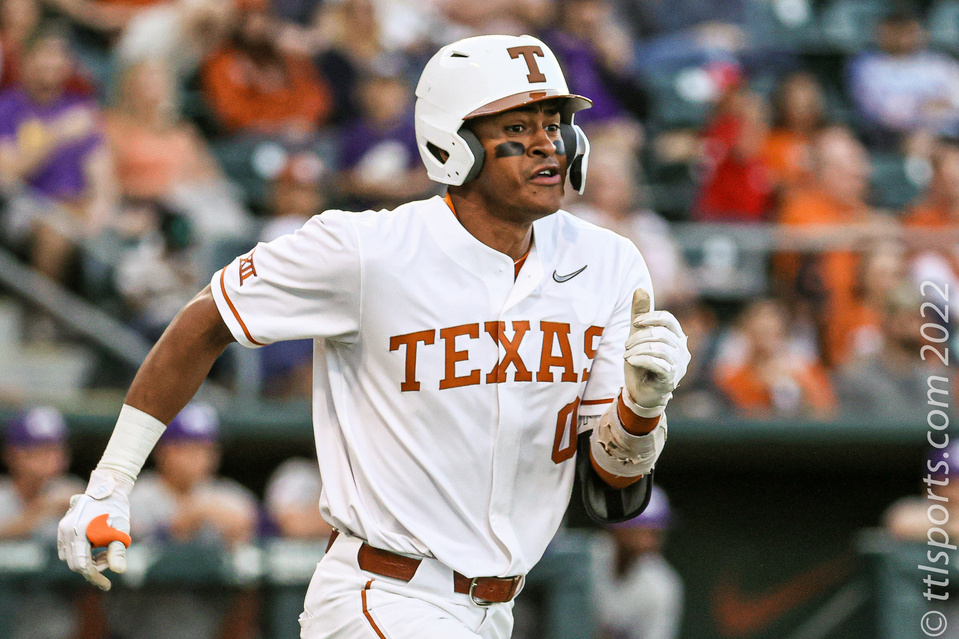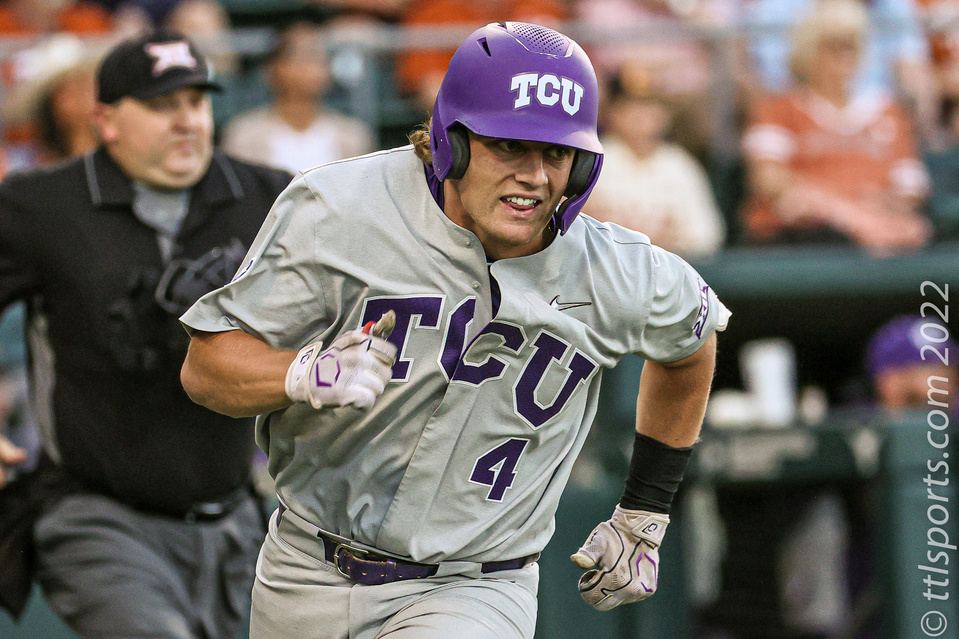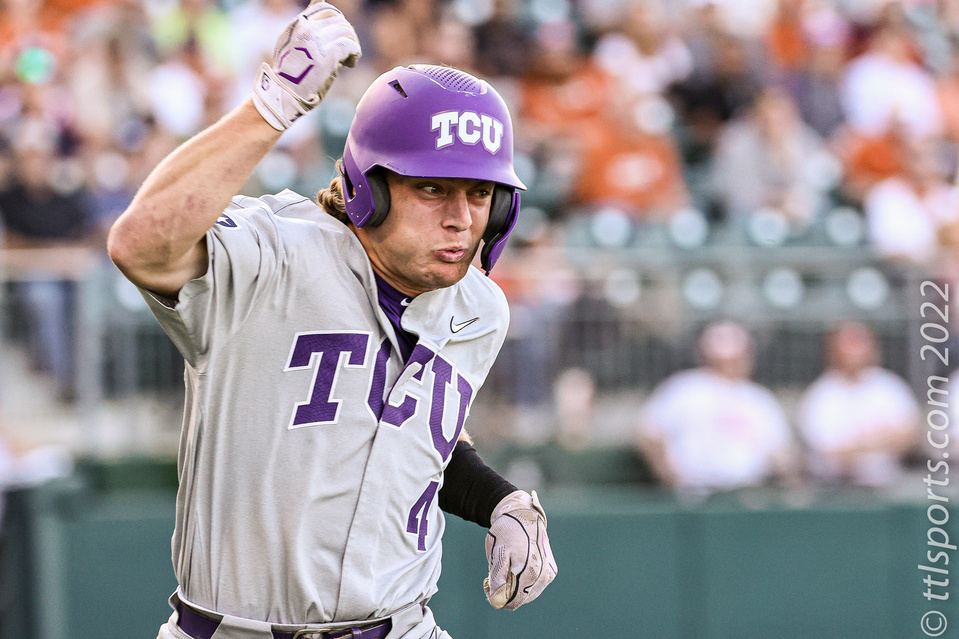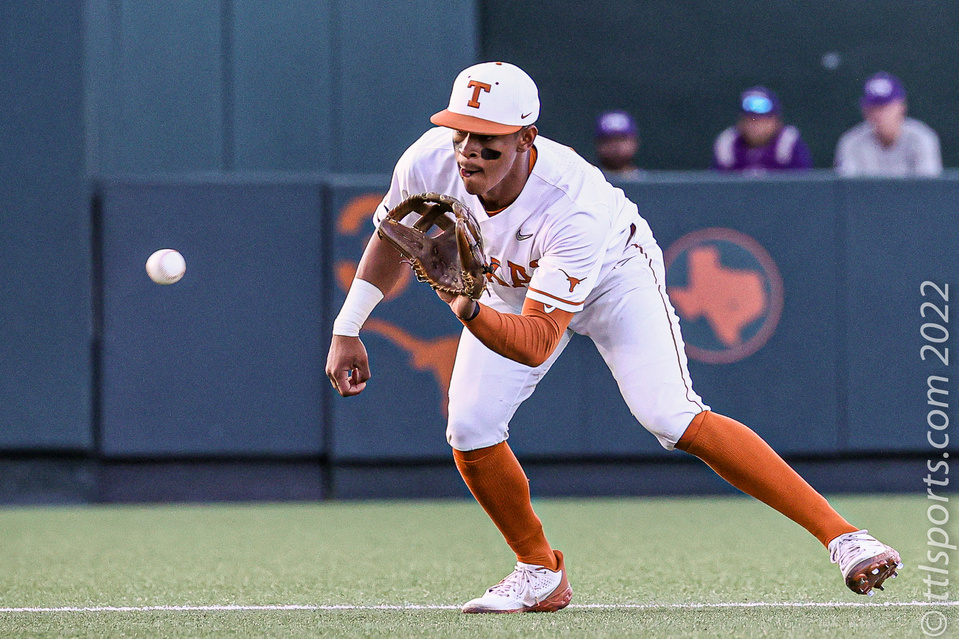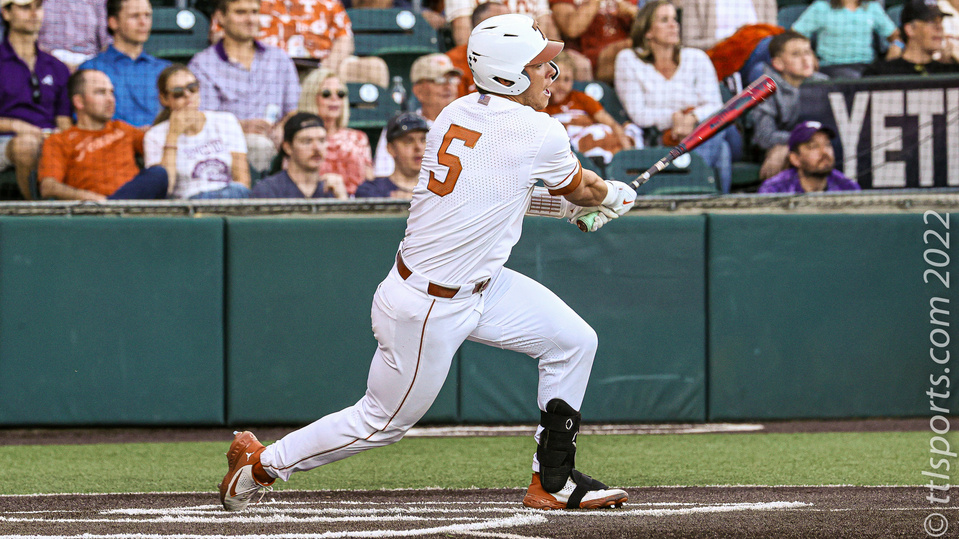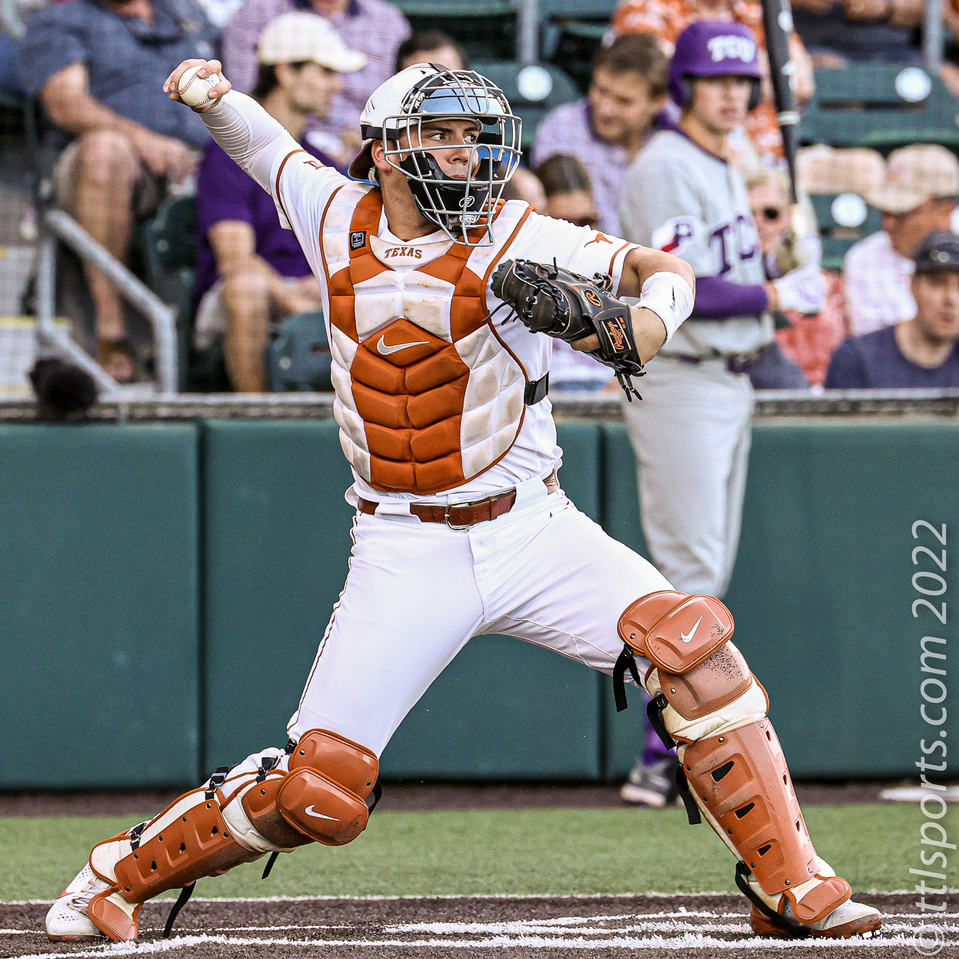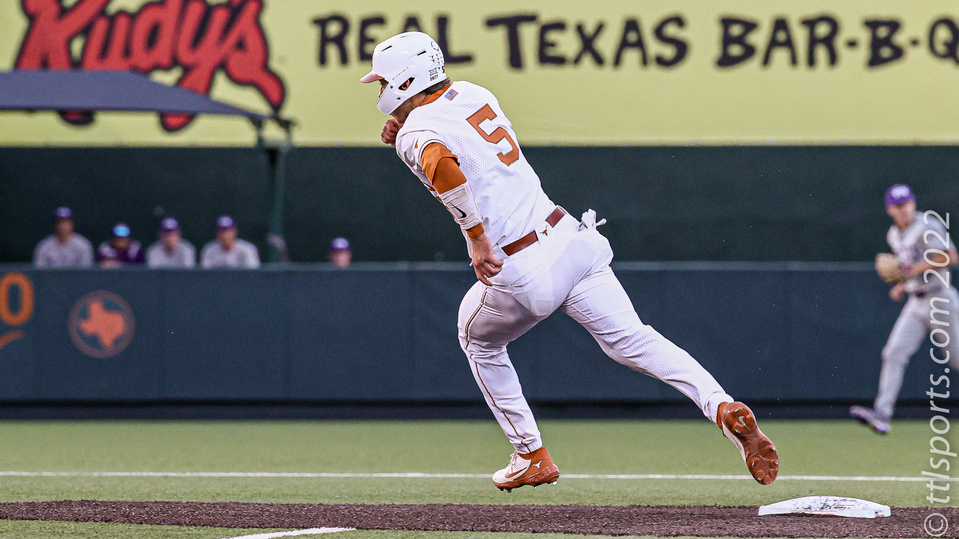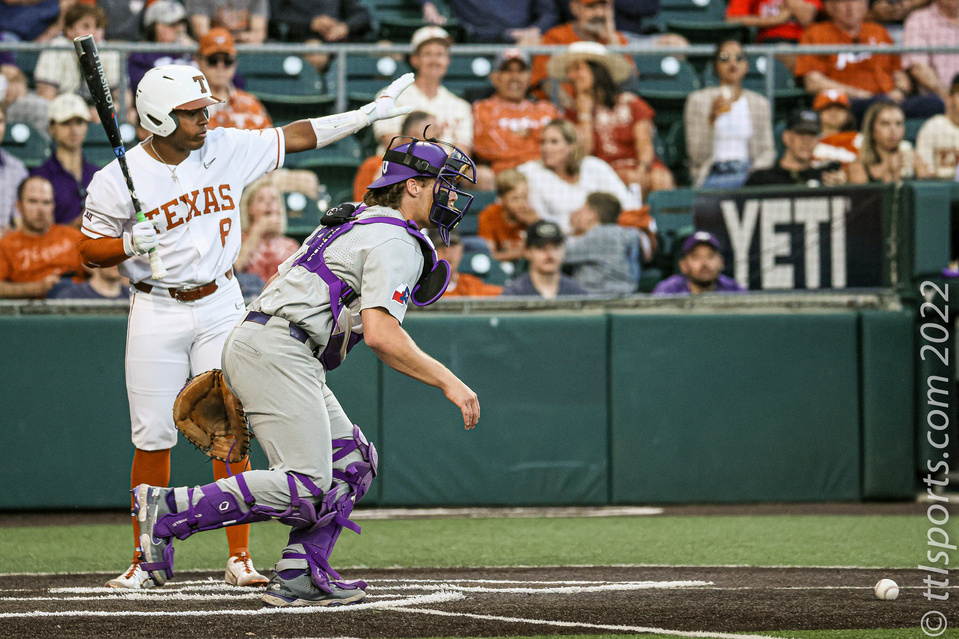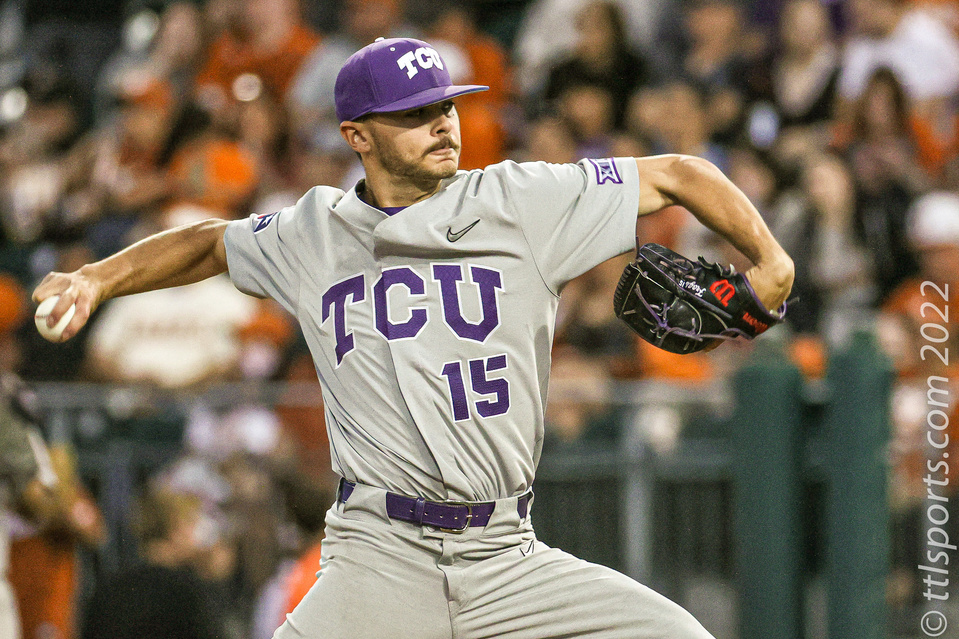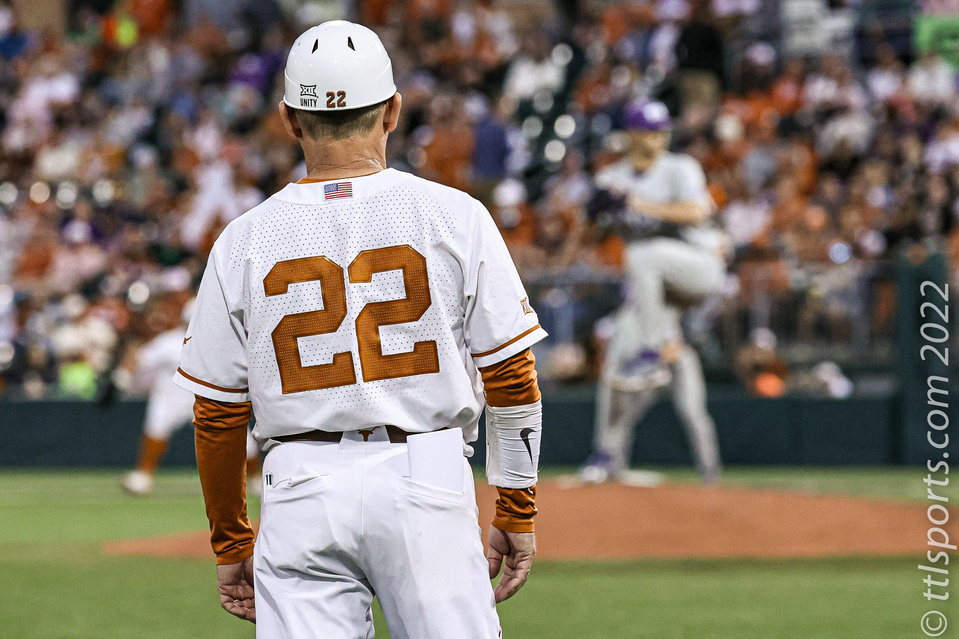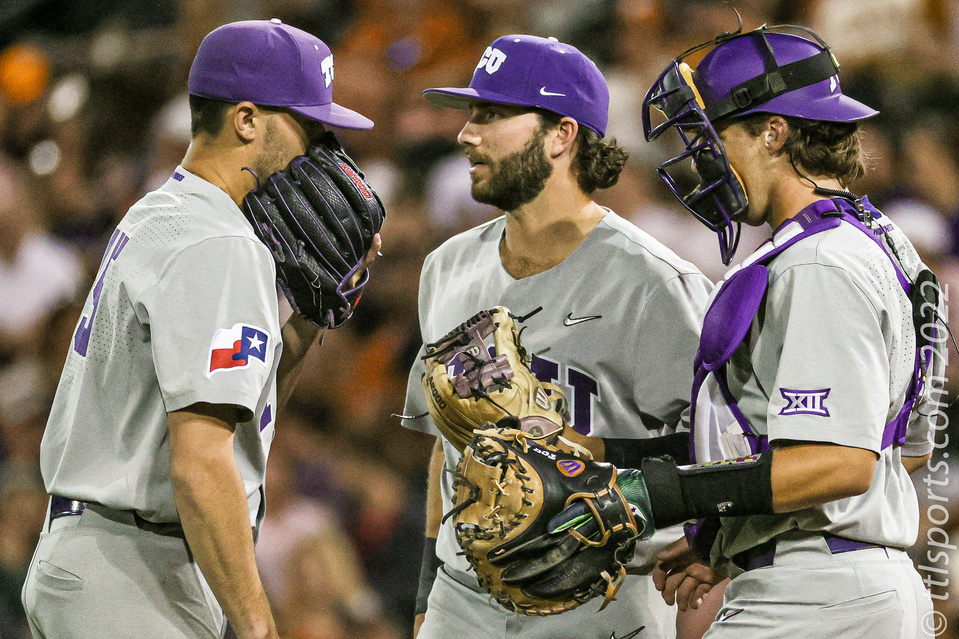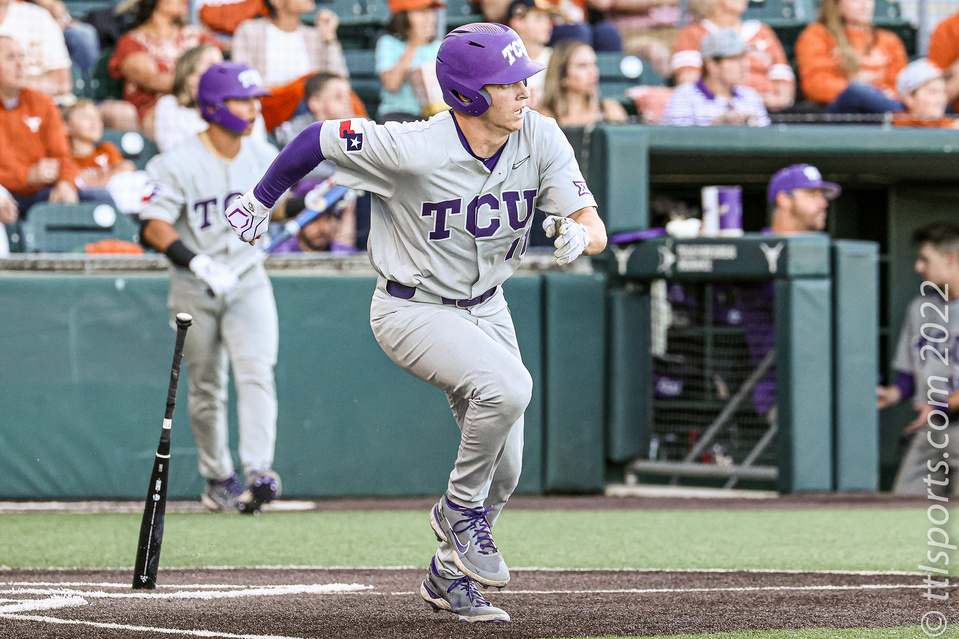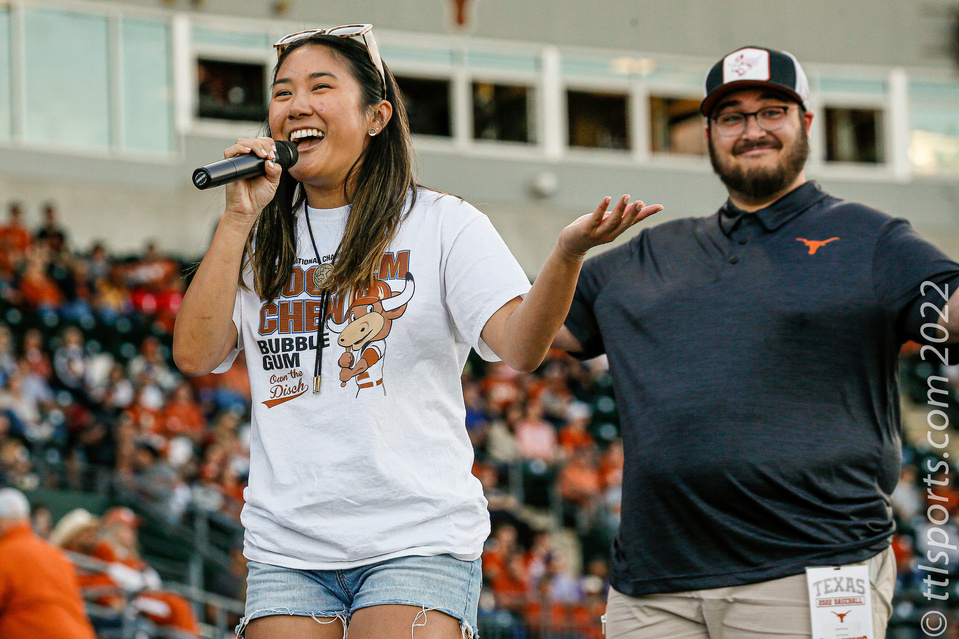 Pete Hansen hurled a complete game shut to lead the Texas Longhorns over the TCU Horned Frog, 2-0. Hansen (W, 6-0) was near-flawless in the outing, allowing just 2 hits and striking out 12 while walking 1 batter.
Texas improves its record to 23-9 (4-3 Big 12) while TCU falls to 20-10 (6-4 Big 12).
TCU starting pitcher Riley Cornelio (L, 3-2) suffered the loss, allowing 2 runs on 3 hits in 6 innings of work. Cornelio struck out 6 batters while walking 5.
Texas' first threat of the game came in the fourth inning. Douglas Hodo III lead-off walk, followed by Murphy Stehly's single put runners on the corners. Stehly's steal of second base put two runners in scoring position. Hodo scored on Silas Ardoin's ground out.
Texas added an insurance run in the seventh inning, starting with Trey Faltine's double to left field. A walk to Sklyer Messinger, followed by Faltine's steal, put runners on the corners. Faltine score on a fielder's choice hit by Mitchell Daly.