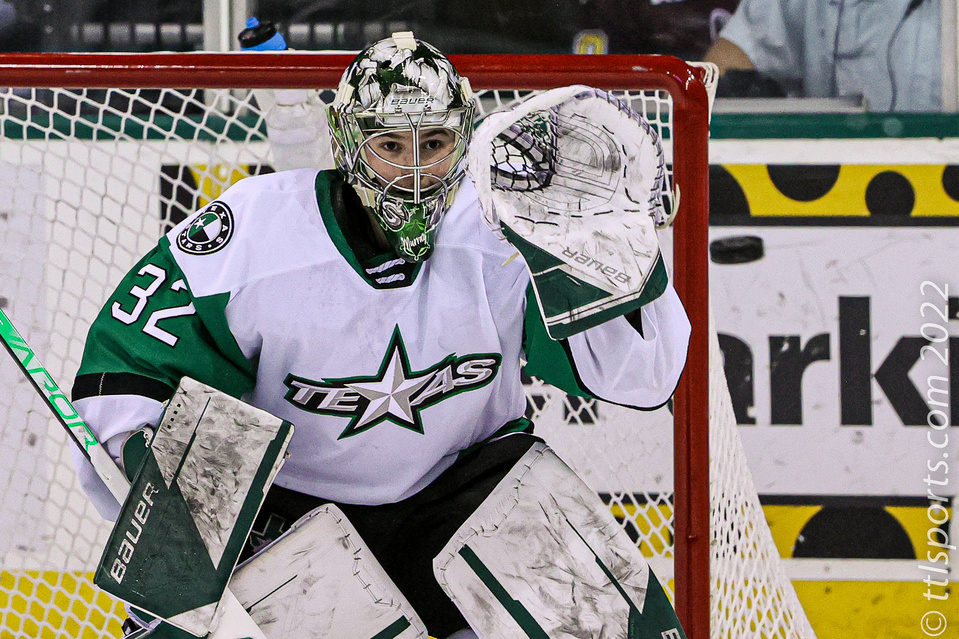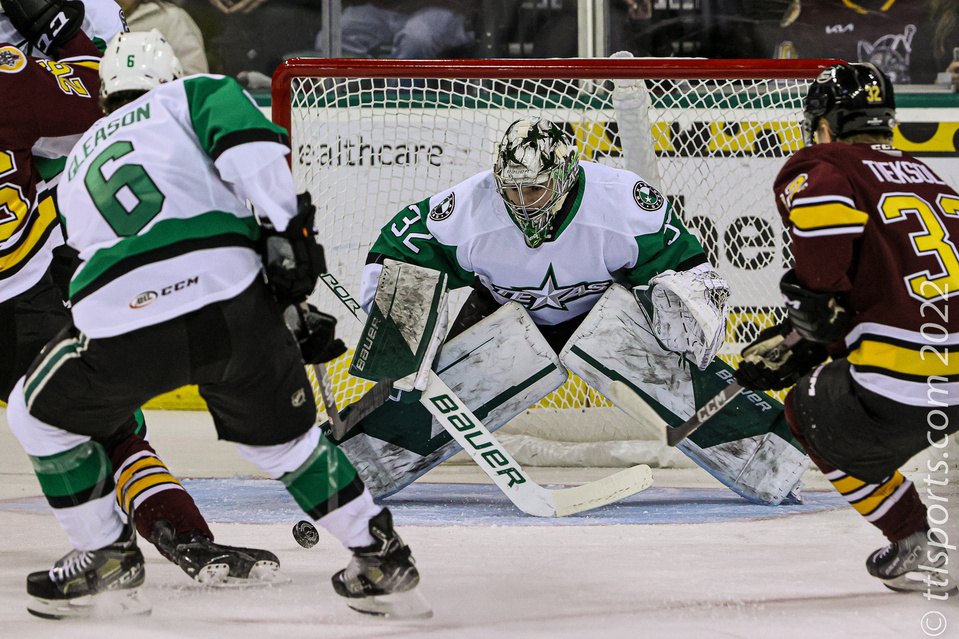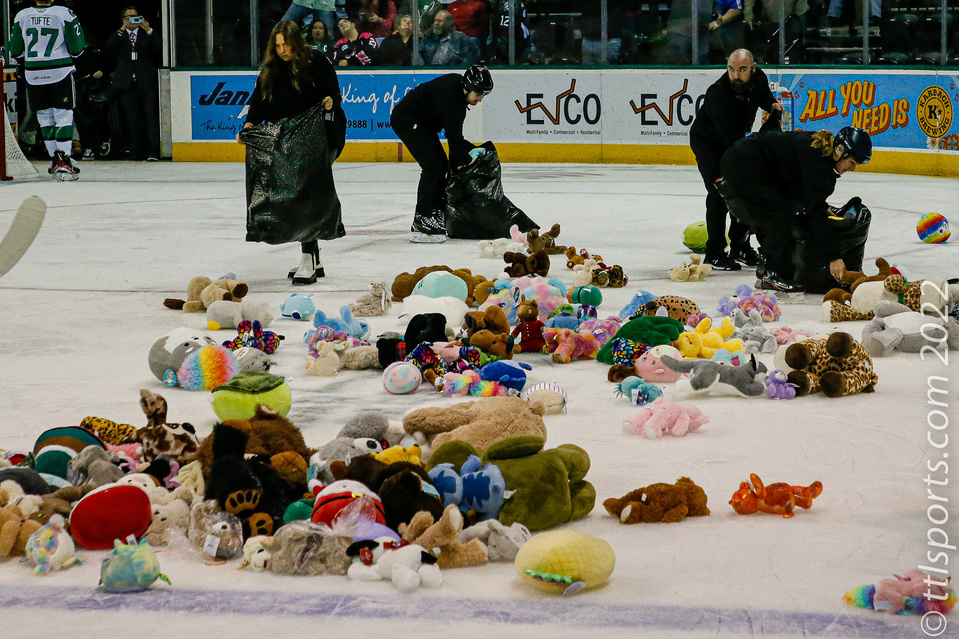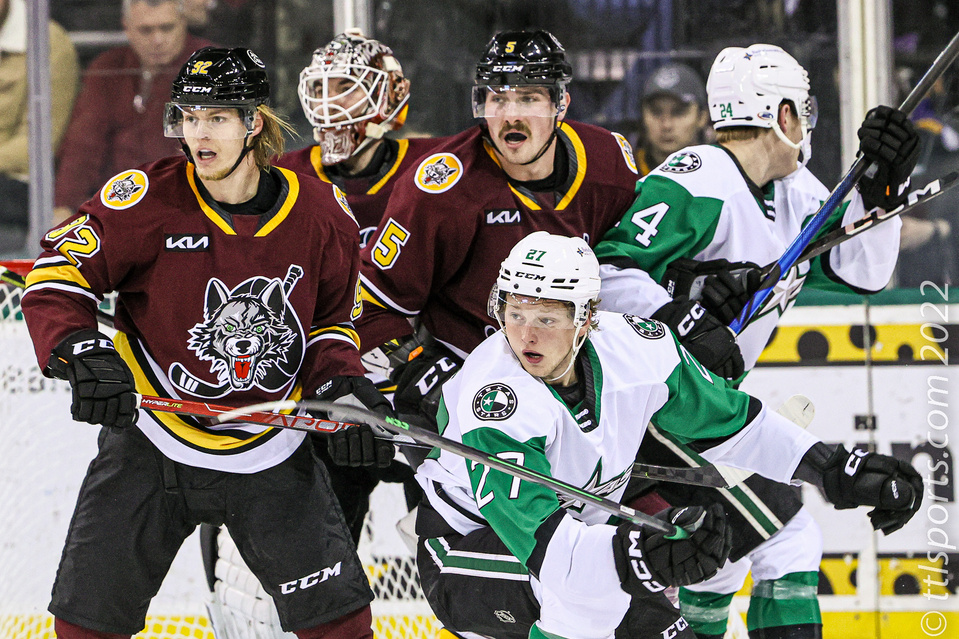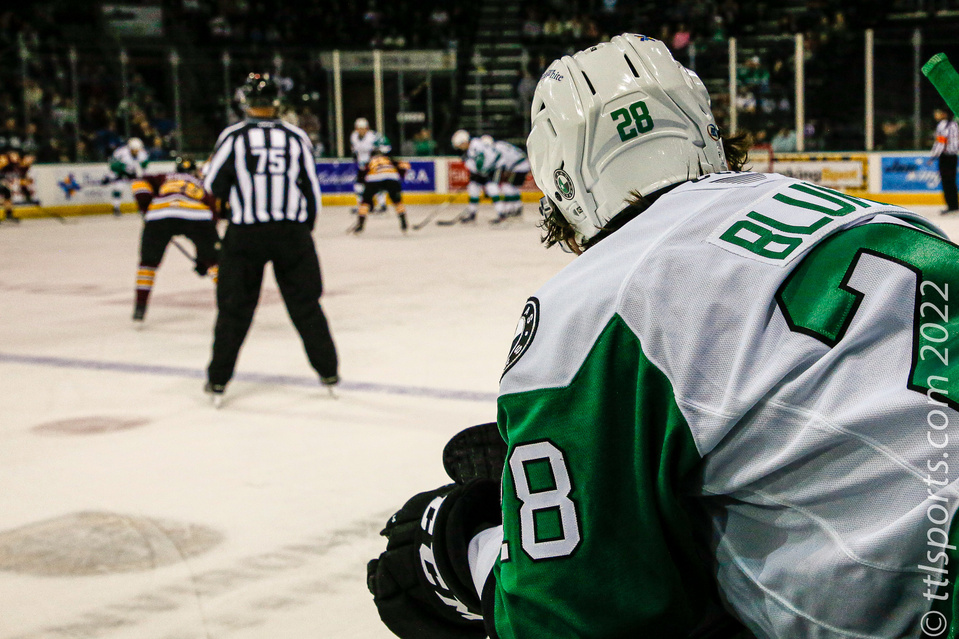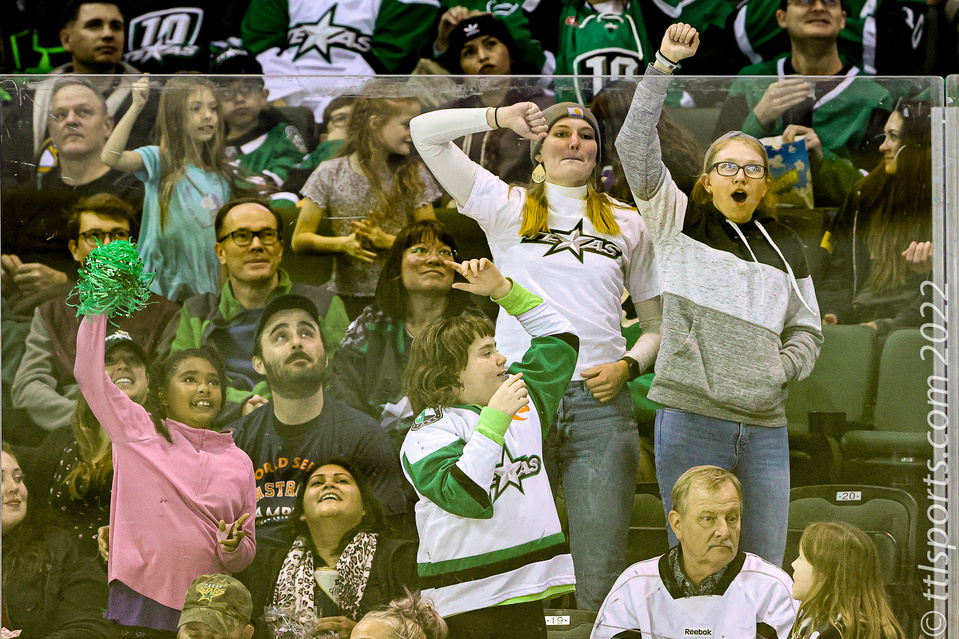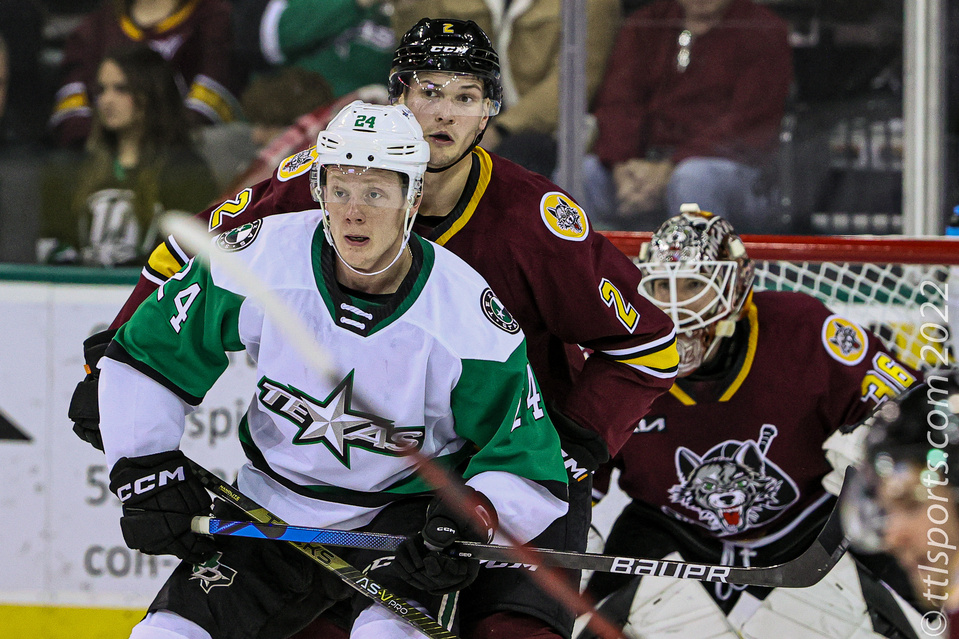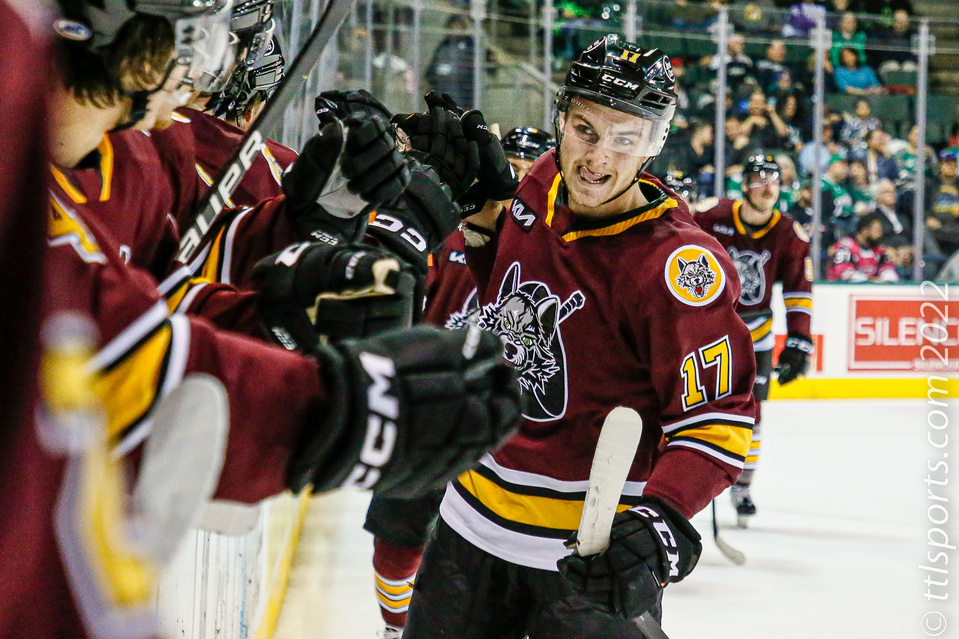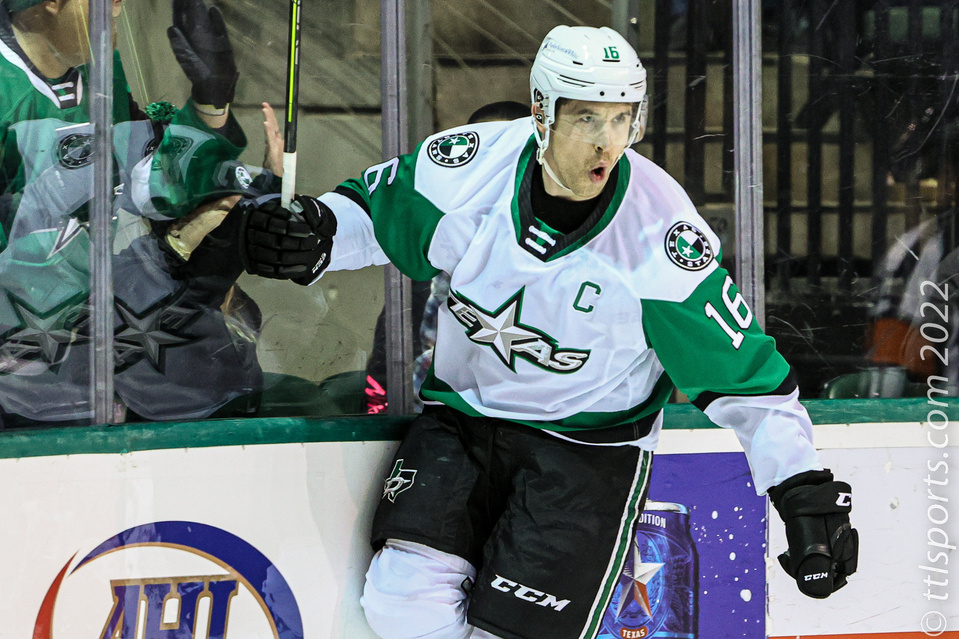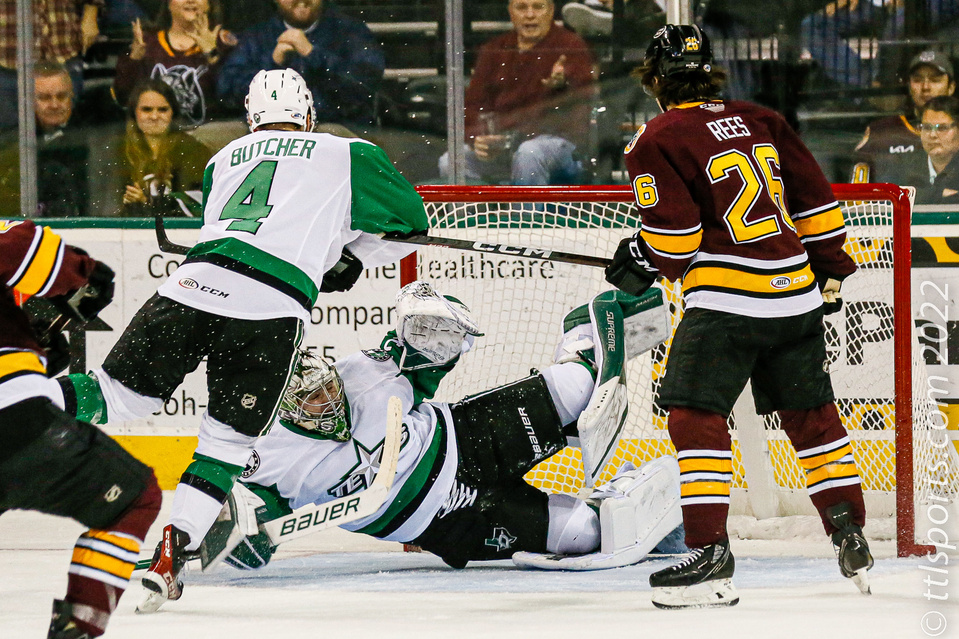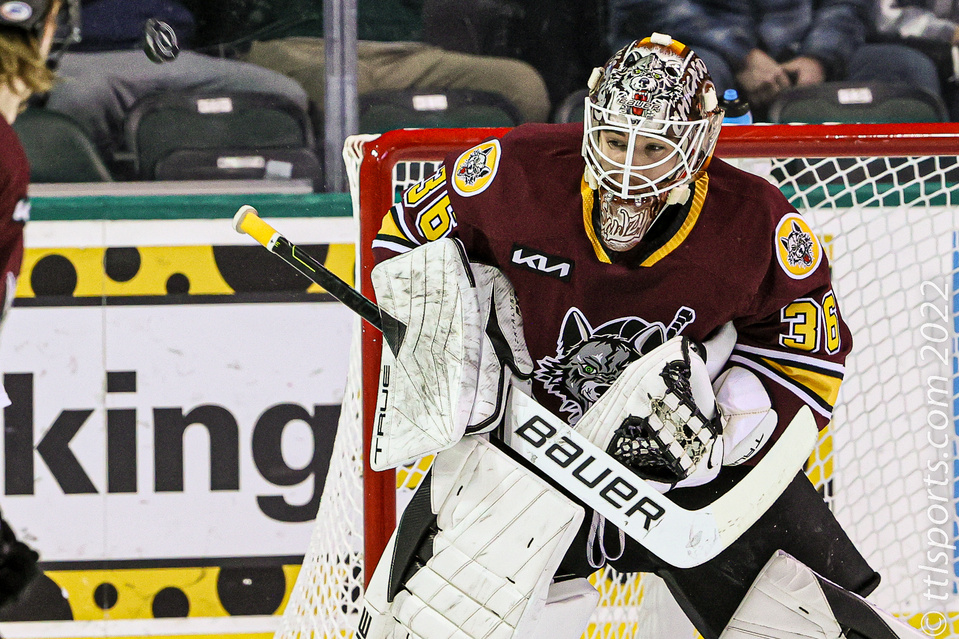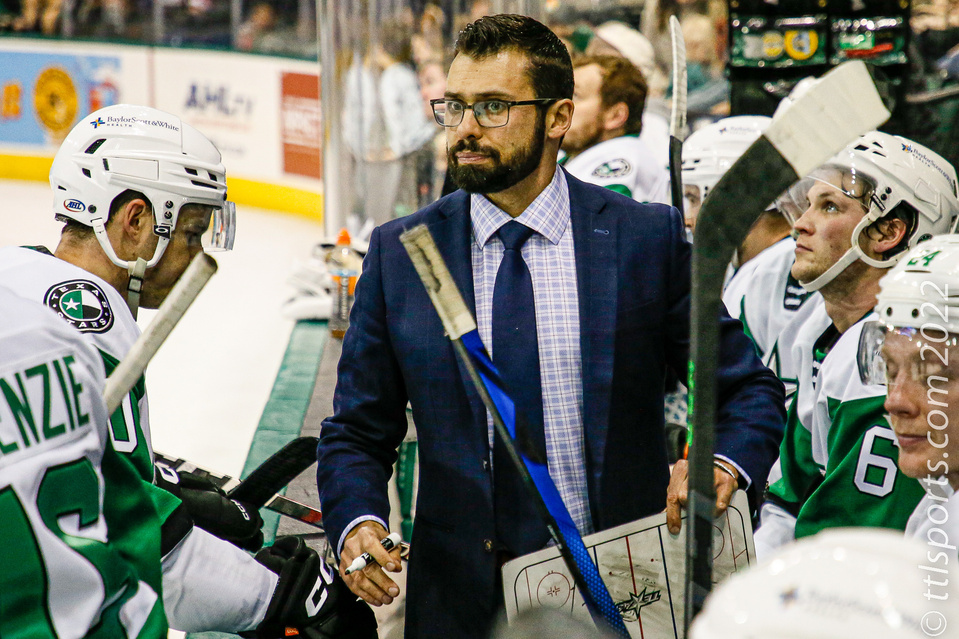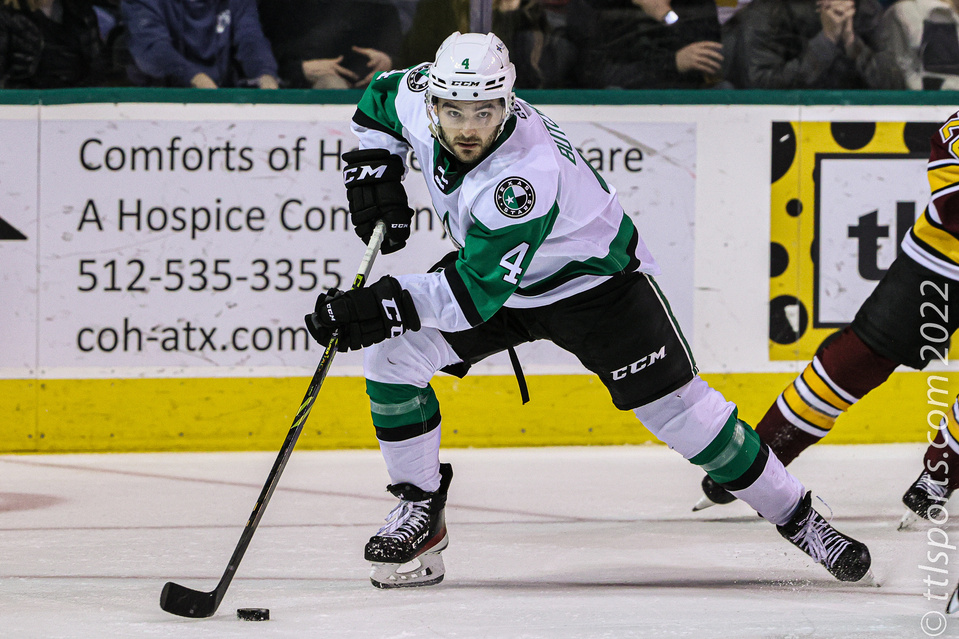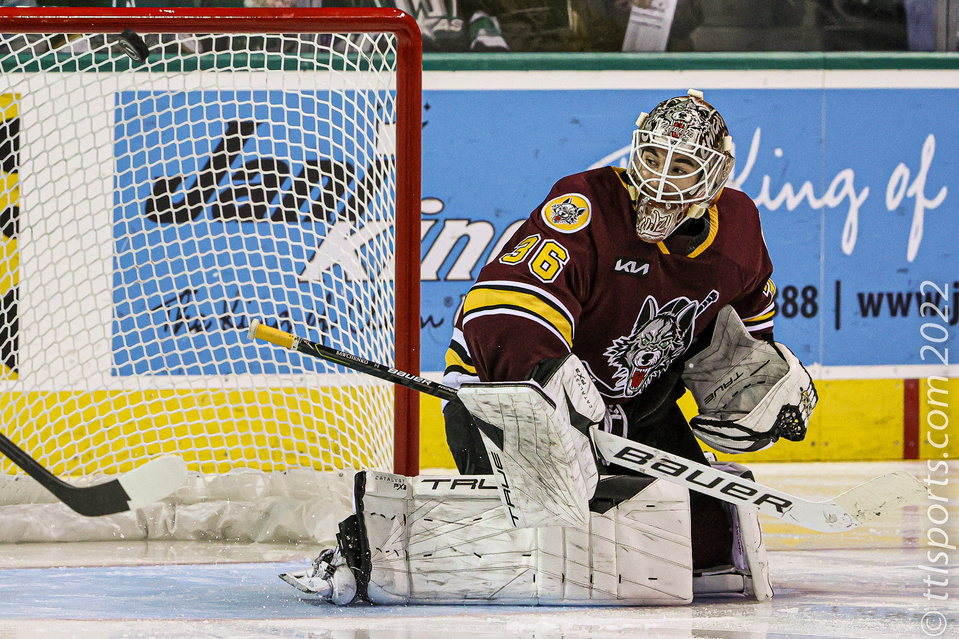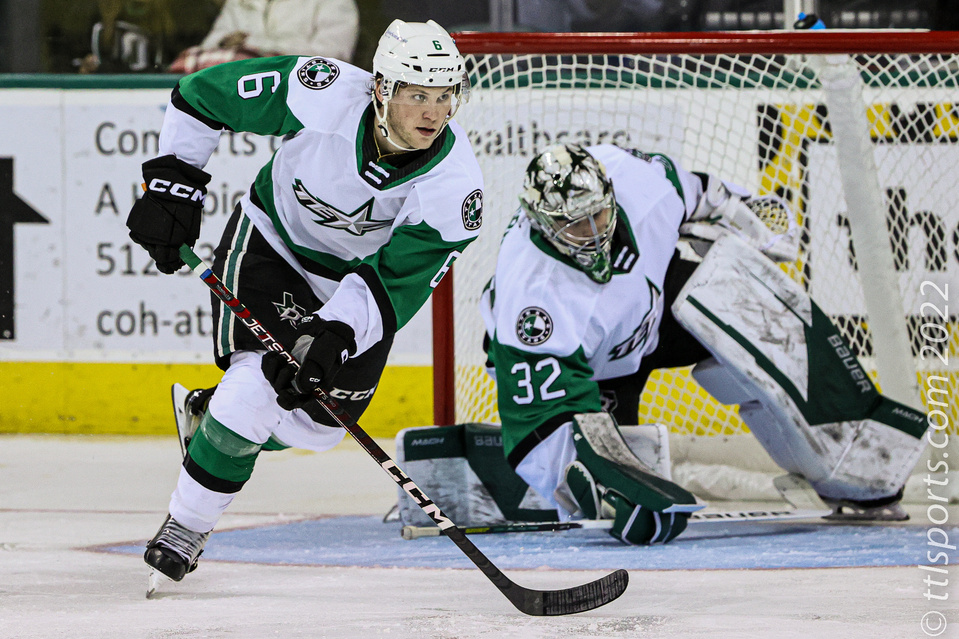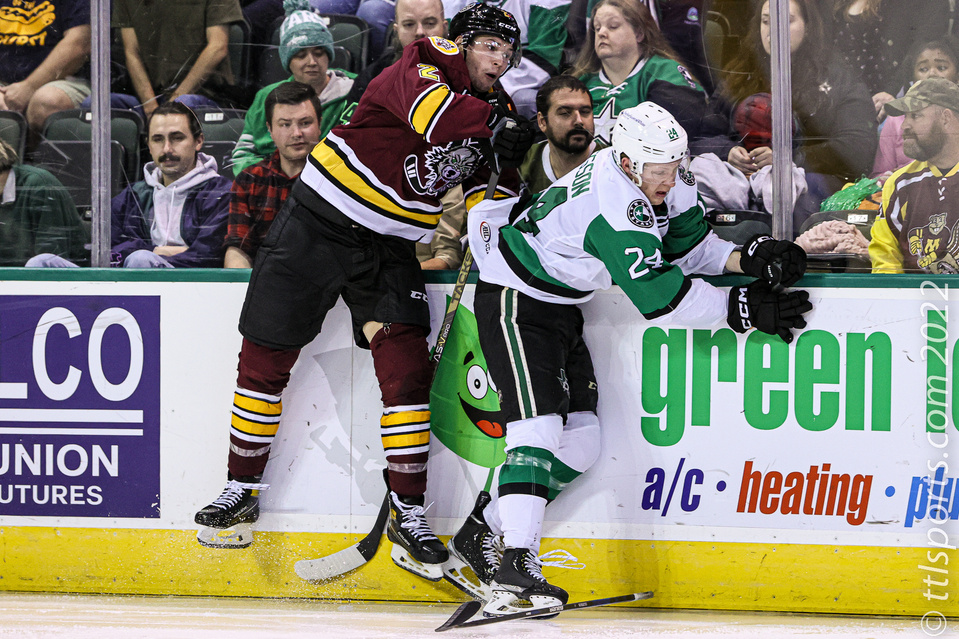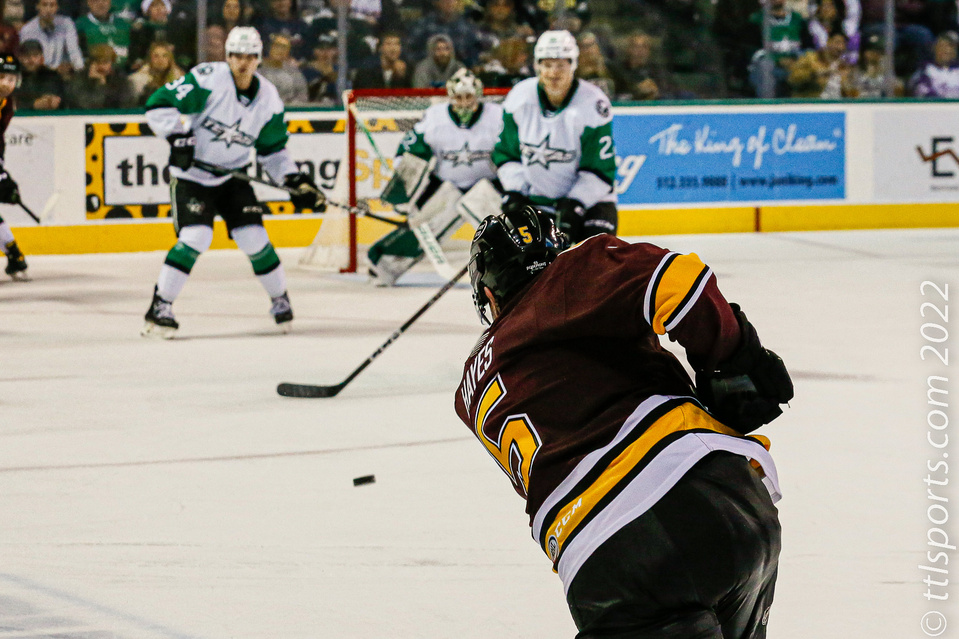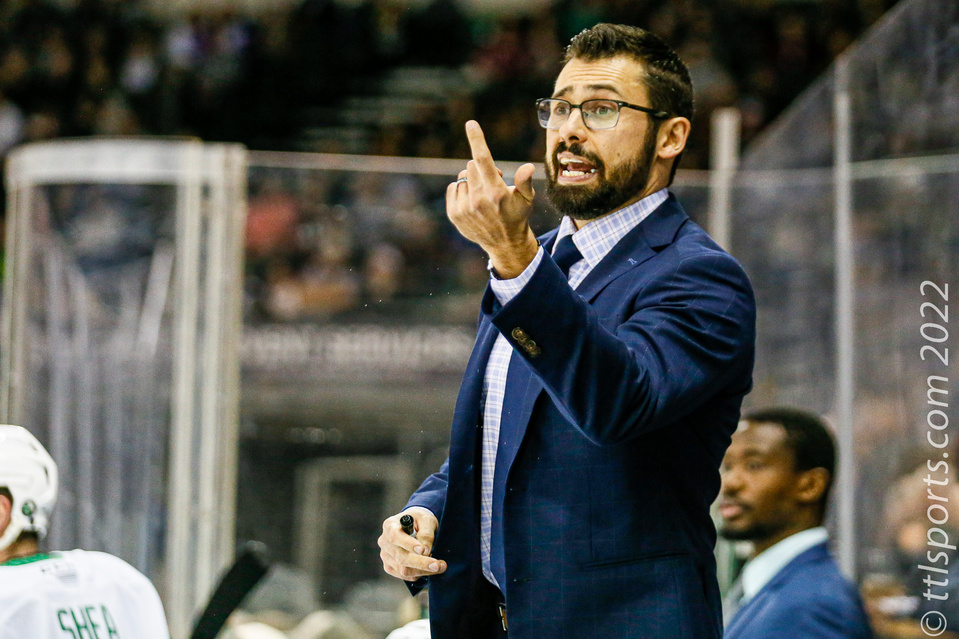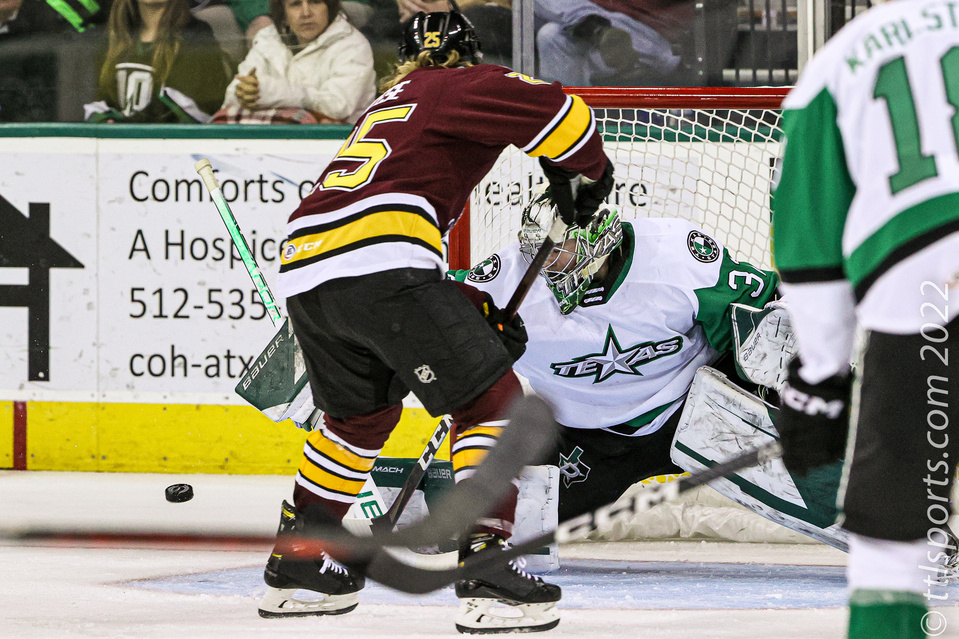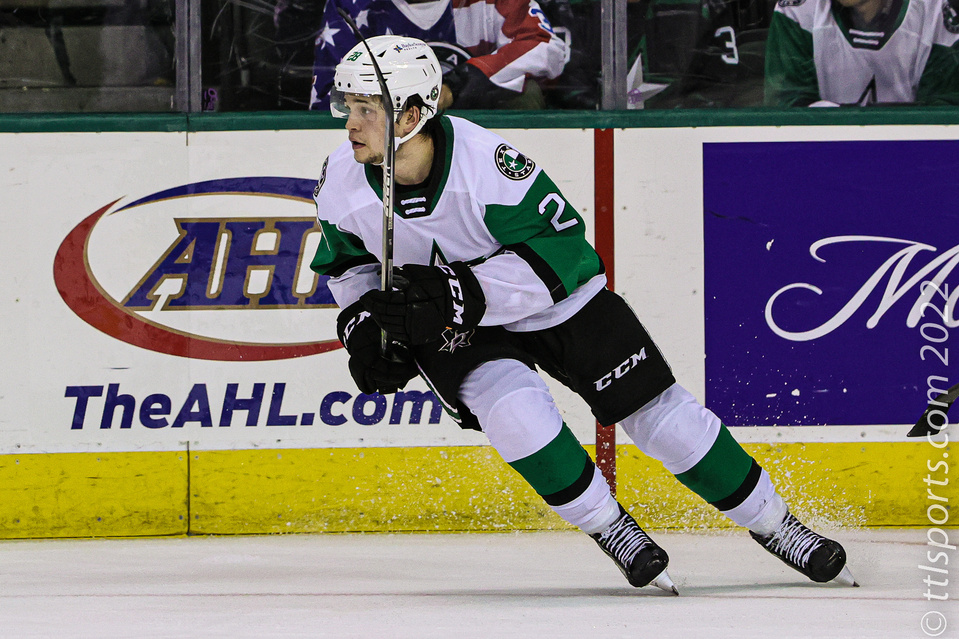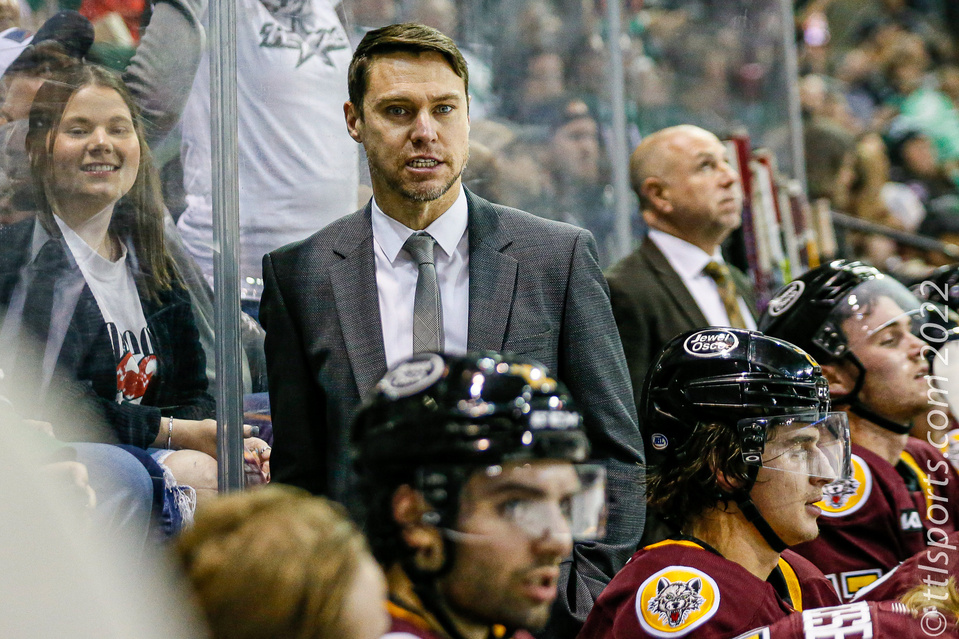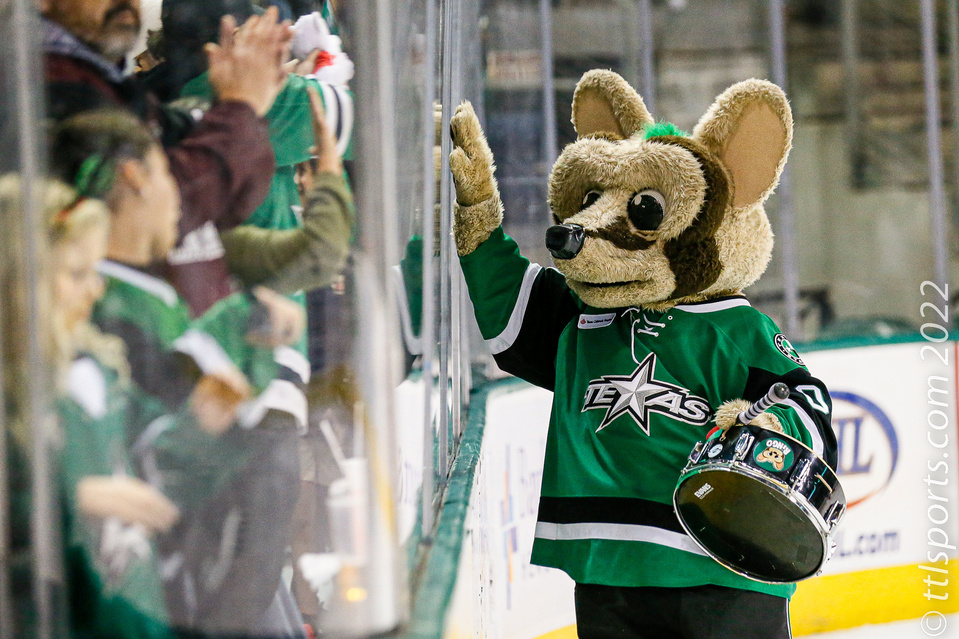 The Texas Stars (12-7-2-2) defeated the Chicago Wolves (6-11-2-0) by a score of 5-to-2 in one of the most intense hockey games seen this season at the H-E-B Center.
In a sport normally punctuated with stoppages due to penalties, offsides, held pucks, icing and pucks out of play, little of that happened.
Even the hypercritical head coach of the Texas Stars, Neil Graham, agreed, saying, "I think both teams came out very well. Both teams had energy." "It was a pretty good hockey game. It was a battle until the end."
Texas' Riley Tufte opened the scoring nine minutes into the contest, triggering a phalanx of stuffed animals on the Teddy Bear Toss night.
The Stars loss no momentum in the time required to clear the ice of the cuddly creatures as Curtis McKenzie found the back of the net five minutes later.
Alexander Pashin put the Wolves' on the scoreboard late in the period.
The pace of play continued into the second frame. Chicago's Blake Murray tied the game 15 minutes into the period, only to have Texas reclaim the lead three minutes later off the stick of Riley Barber. Surprisingly, Chicago mustered only two shots on goal to Texas' 11 in the period.
The Stars carried a 3-to-2 lead into the final frame, but did everything except nurse the lead. Fredrick Olofsson doubled the Texas' lead at four minutes in, and Curtis McKenzie iced the game on an empty goal in the final minute of play.
Graham summarized the effort by saying, "We had intensity in our game throughout the lineup, and ultimately, that's probably why we were able to start on the right foot and get two points."
Texas' Matt Murray (4-4-1) earned the win, making 17 saves against 19 shots. Chicago's Zachary Sawchenko (5-5-0) endured the loss, allowing 4 goals on 31 shots.