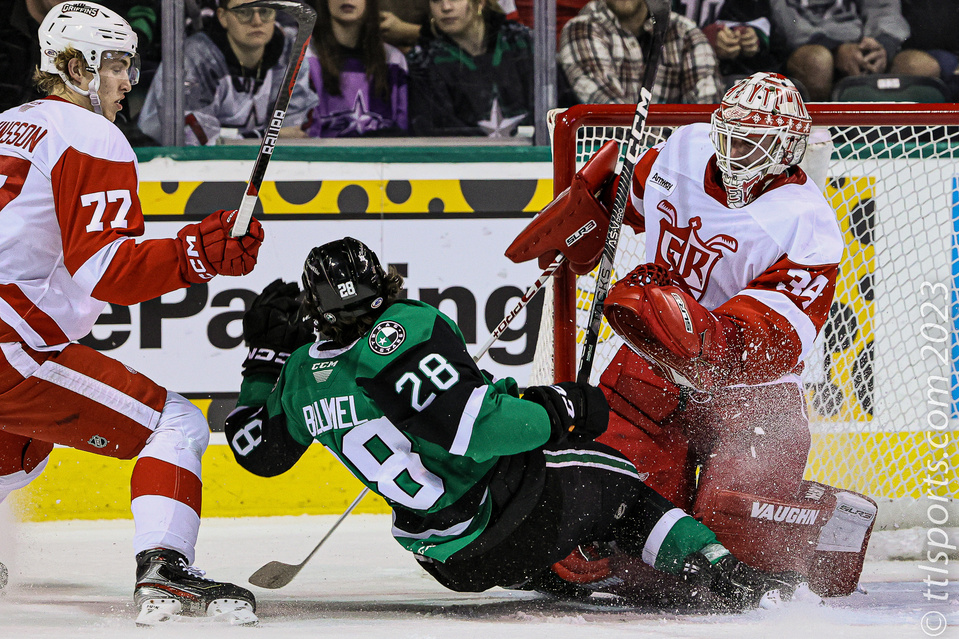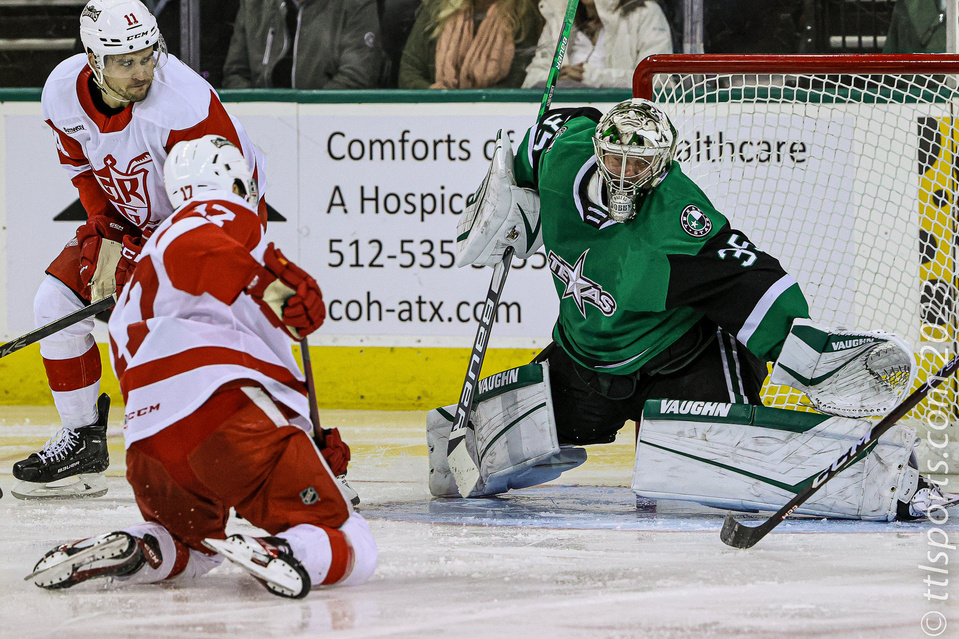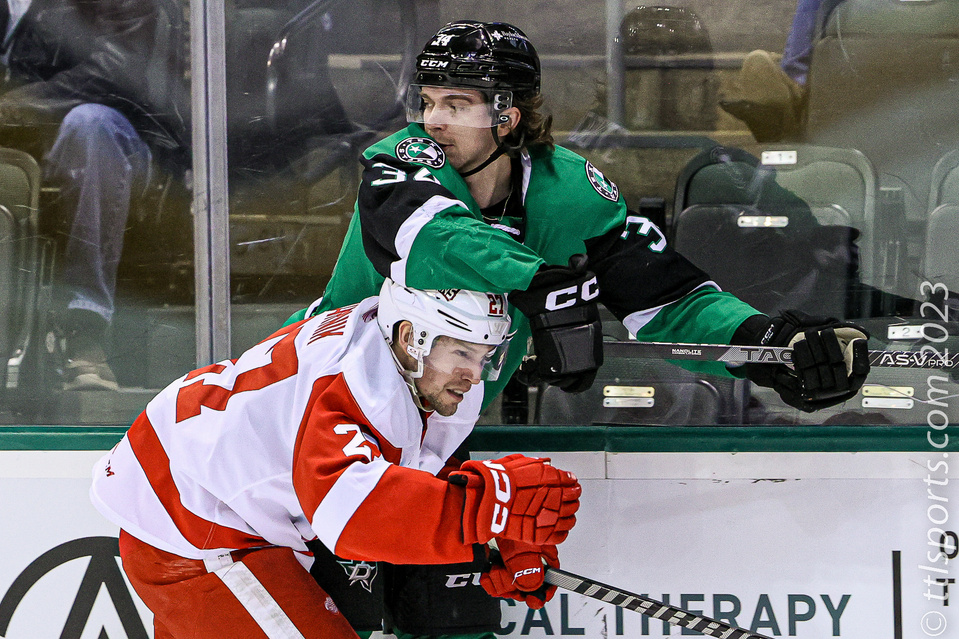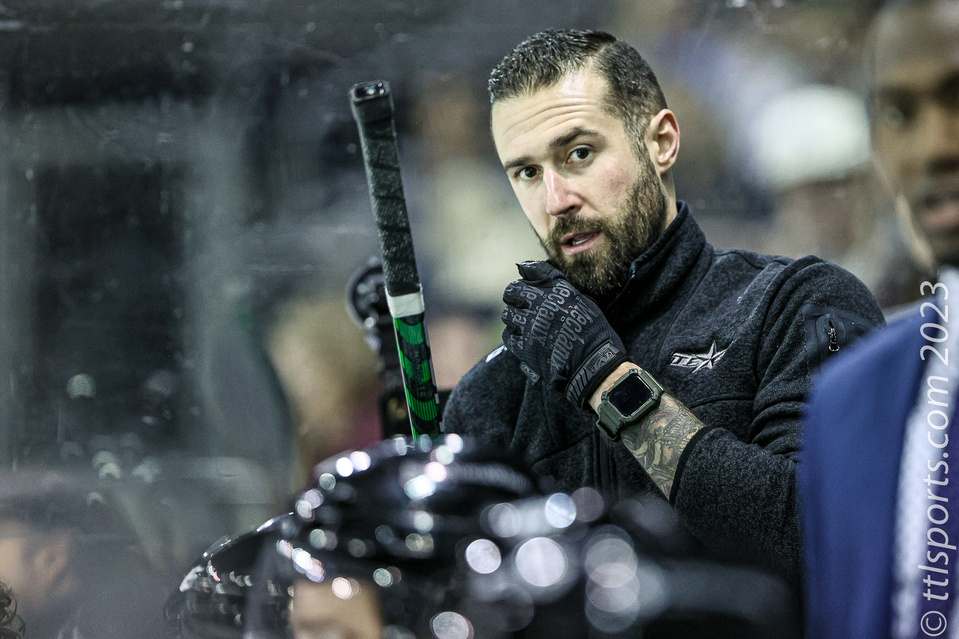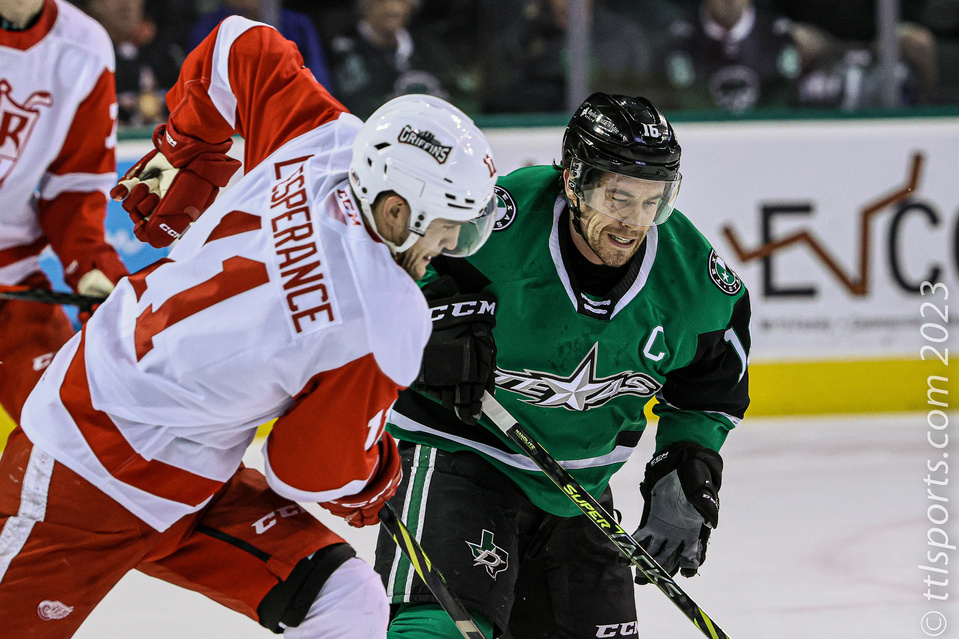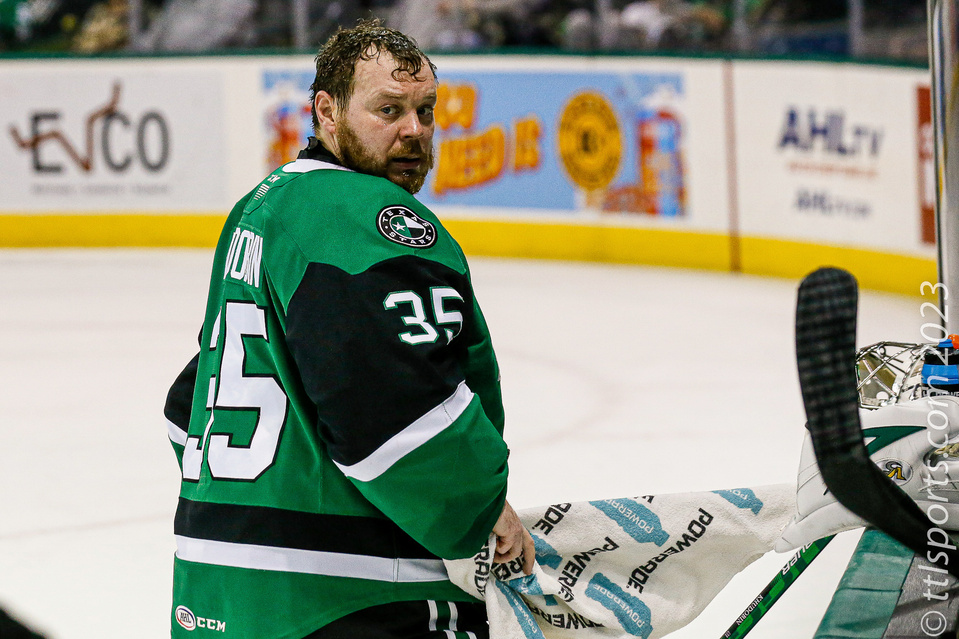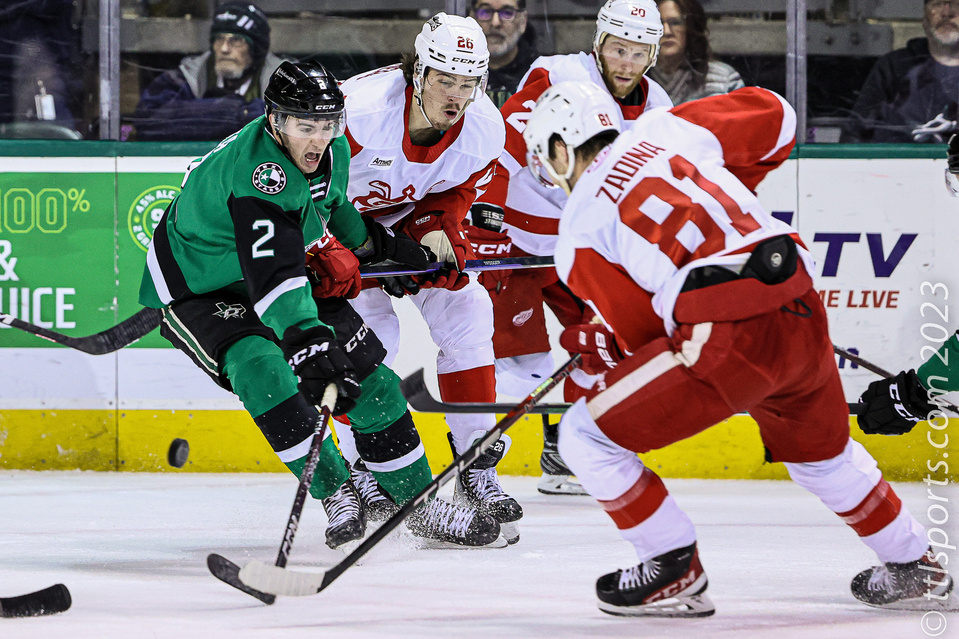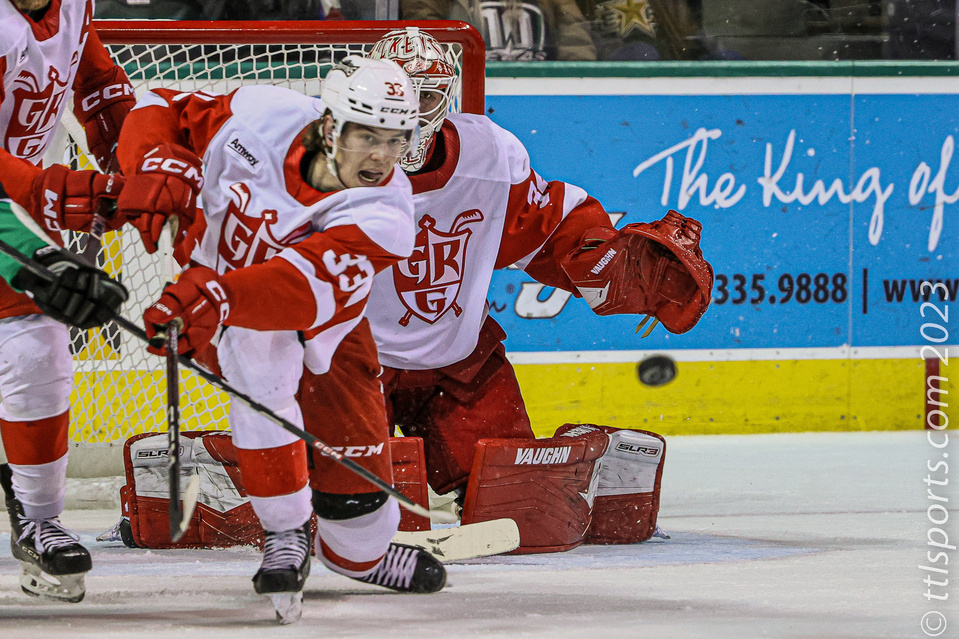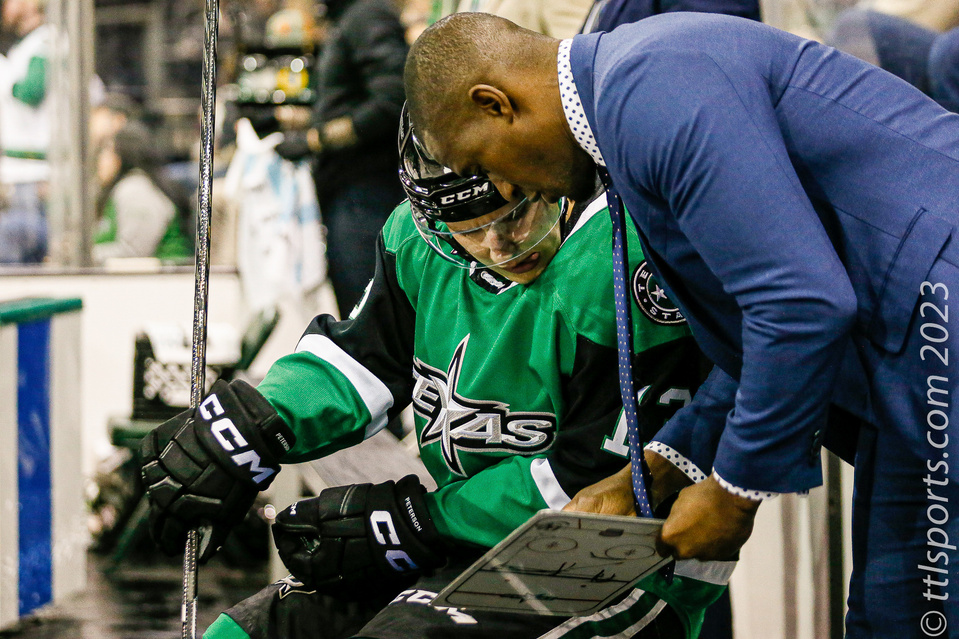 The Texas Stars (24-11-6-2) failed to score in five power play opportunities, allowed two goals on penalty kills, and gave-up a short-handed goal in a frustrating 6-to-2 loss to the Grand Rapids Griffins (18-20-2-2).
"It's definitely frustrating. You can tell, our team, we do get frustrated. We're just not getting the goals right now. They're not going in," said Ryan Shea.
Shea opened the scoring in the seventh minute on slap shot over the shoulder of Griffins goalkeeper Alex Nedelijkovic. What followed was a bit of an embarrassment. Cross Hanas scored for the Griffins while shorthanded, and Elmer Soderblom capitalized on a Grand Rapid power play, to round out the first period.
Curtis McKenzie brought the Stars within one on his goal in the fifth minute of the middle period. Grand Rapids' Taro Hirose's goal late in the frame gave the Griffins a 4-to-2 advantage at the intermission.
Hirose struck a blow against the Stars' with his second in the first minute of the final period. Grand Rapid added empty net goals by Albert Johansson and Chase Pearson to close the game.
Grand Rapid's Nedeljkovic improved his record to 6-3-2 with the win, making 35 saves against 37 shots. Texas' Anton Khudobin (13-4-4) suffered the loss, allowing four goals against 27 shots.
Shea helped explain the team's poor performance by saying, "At times we stepped away from our values, our core strategy." He went on to say, "Trying to do too much against these teams doesn't work, anymore."