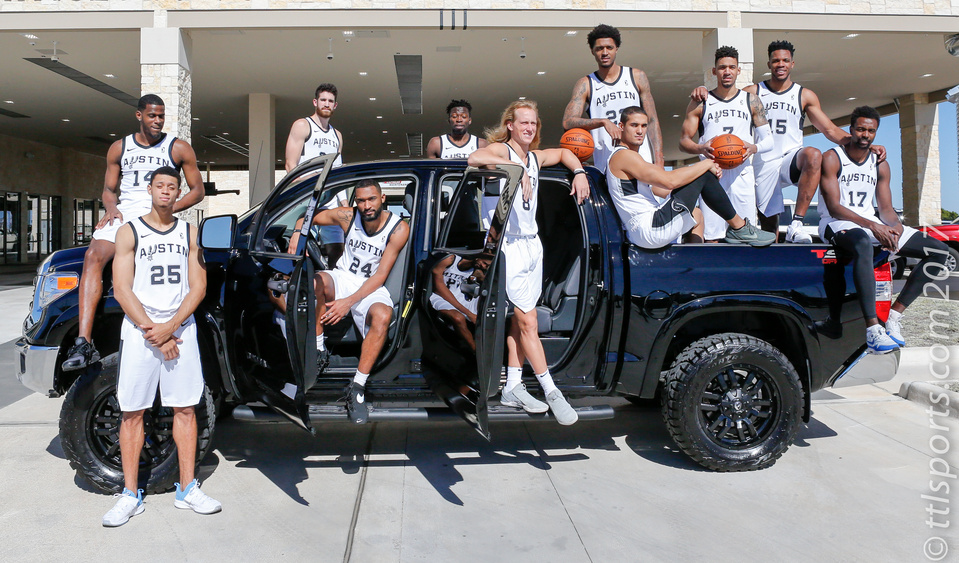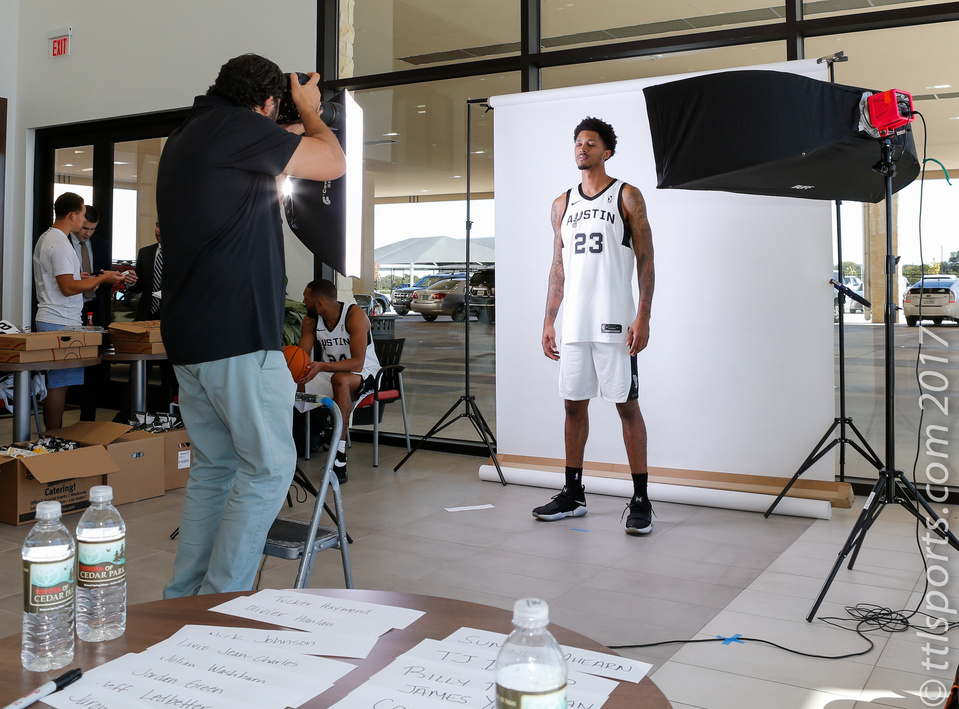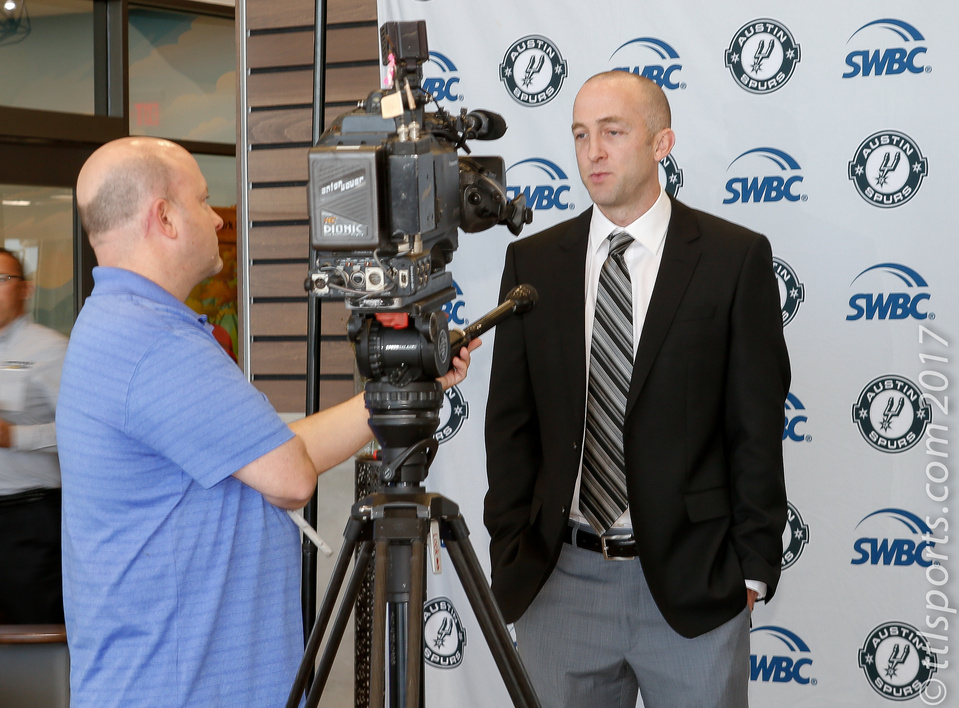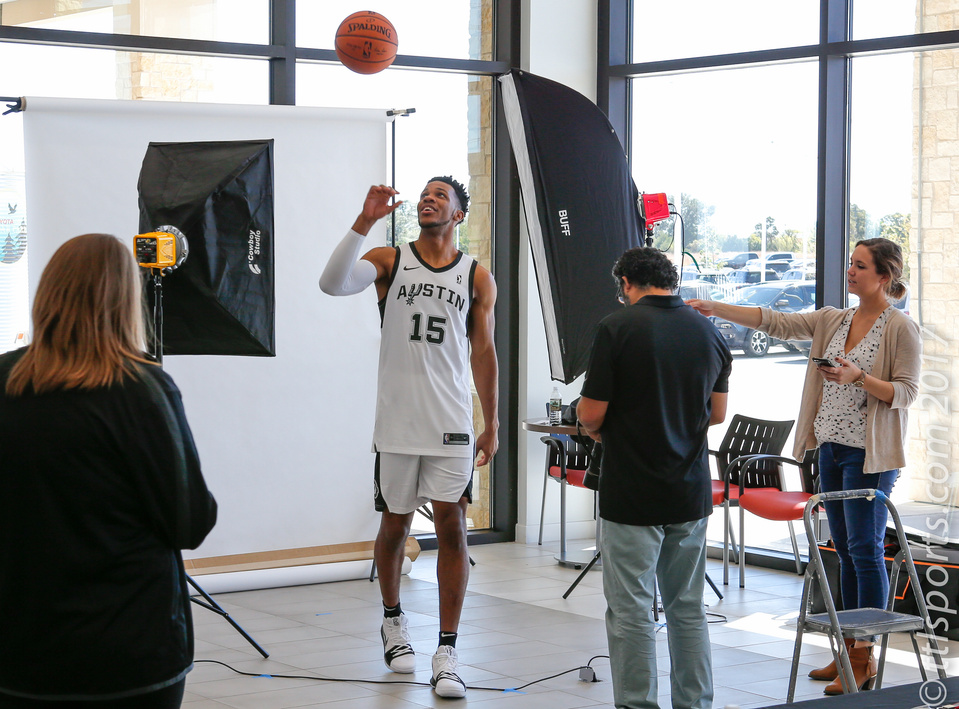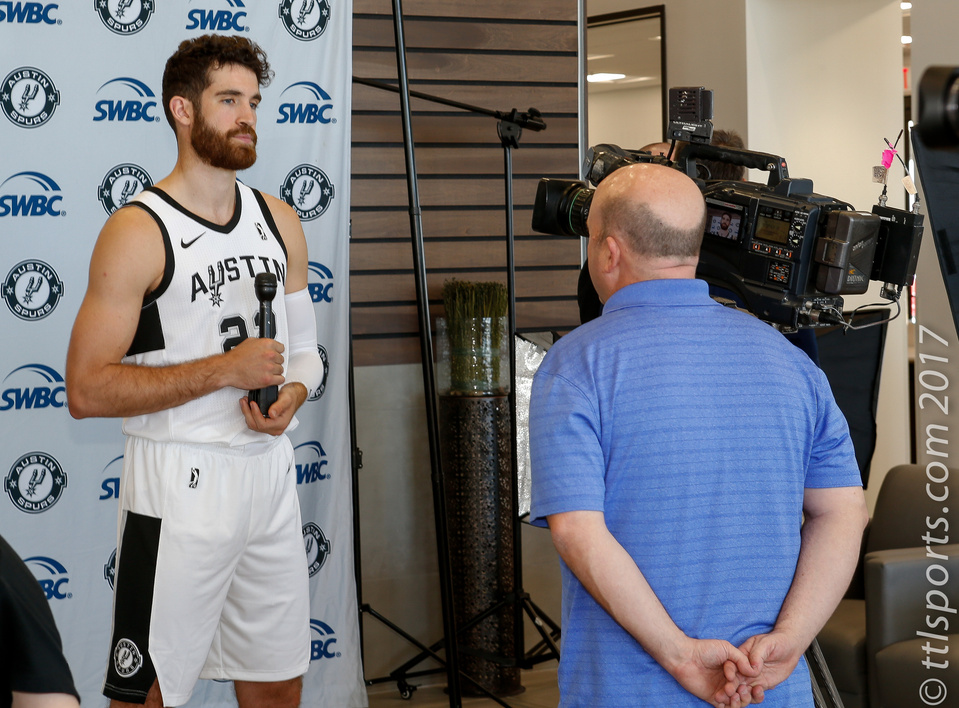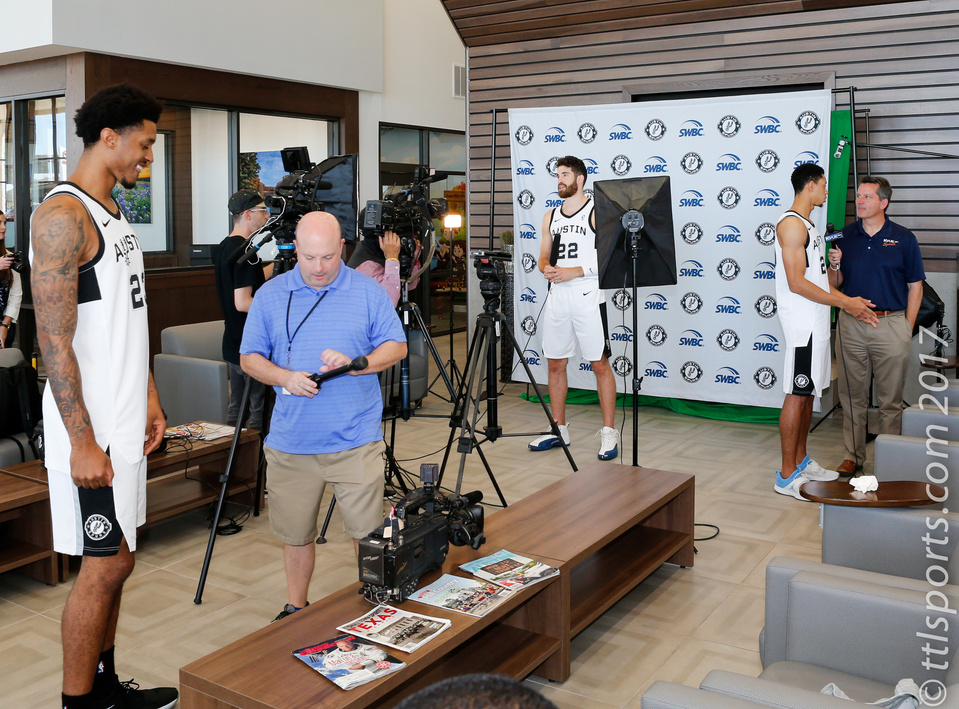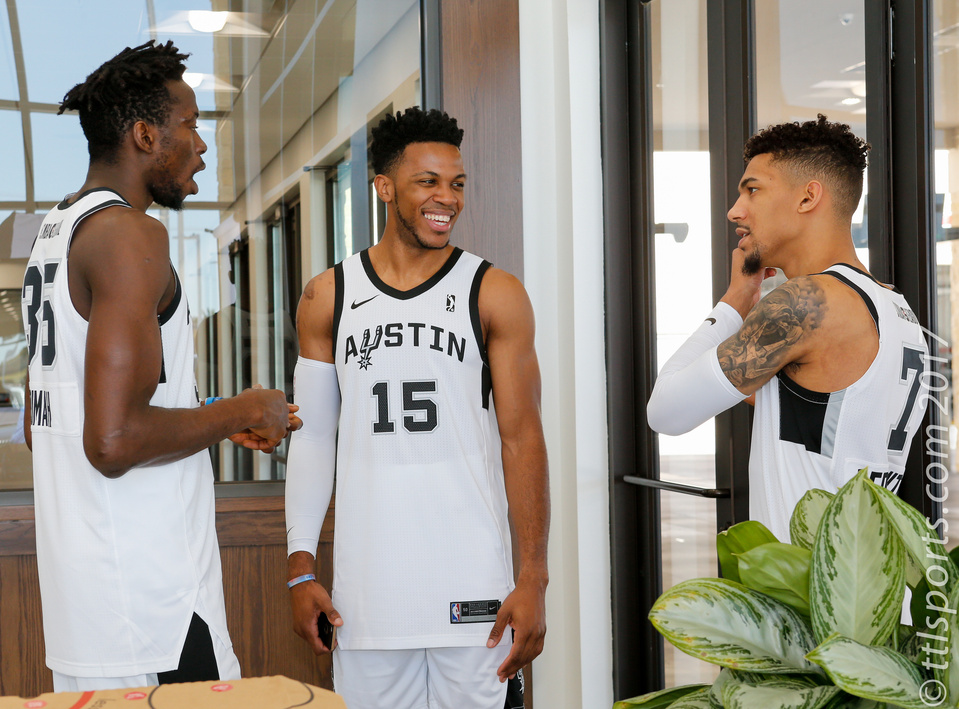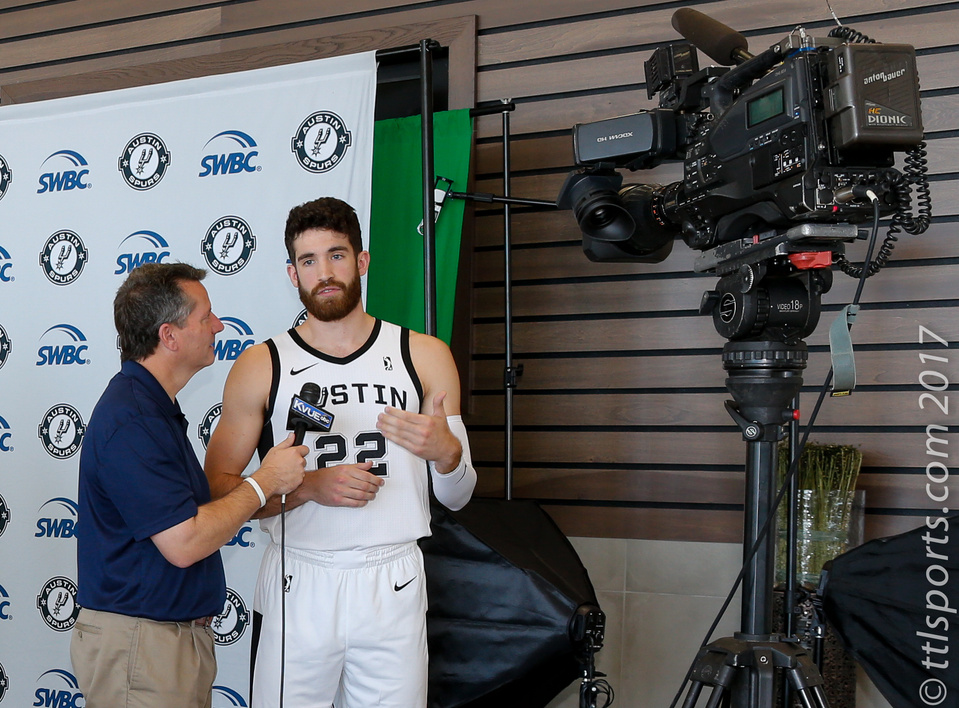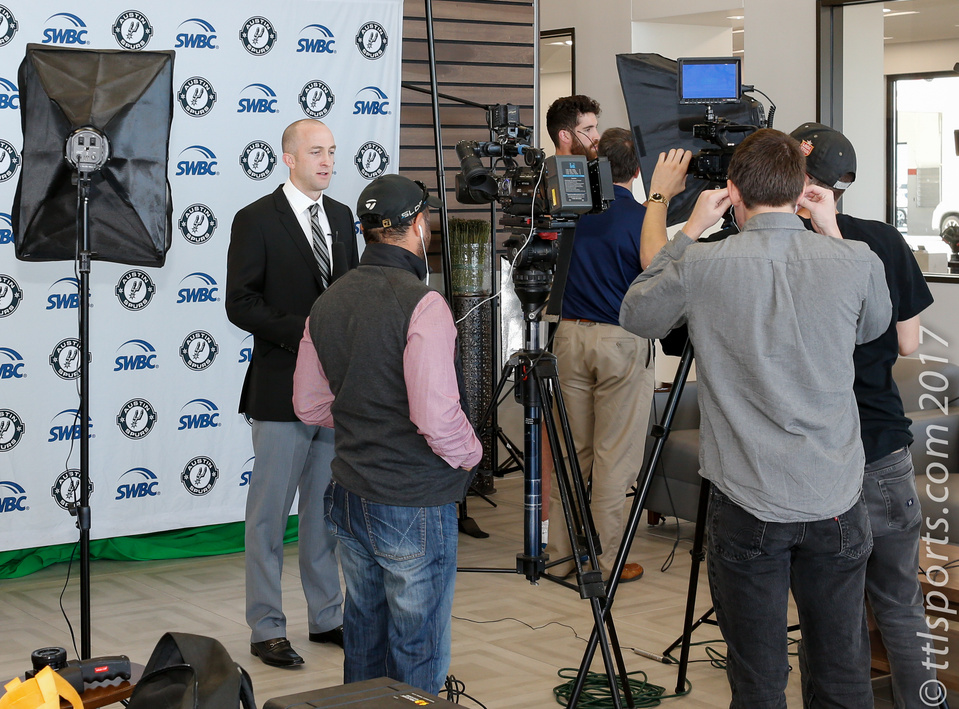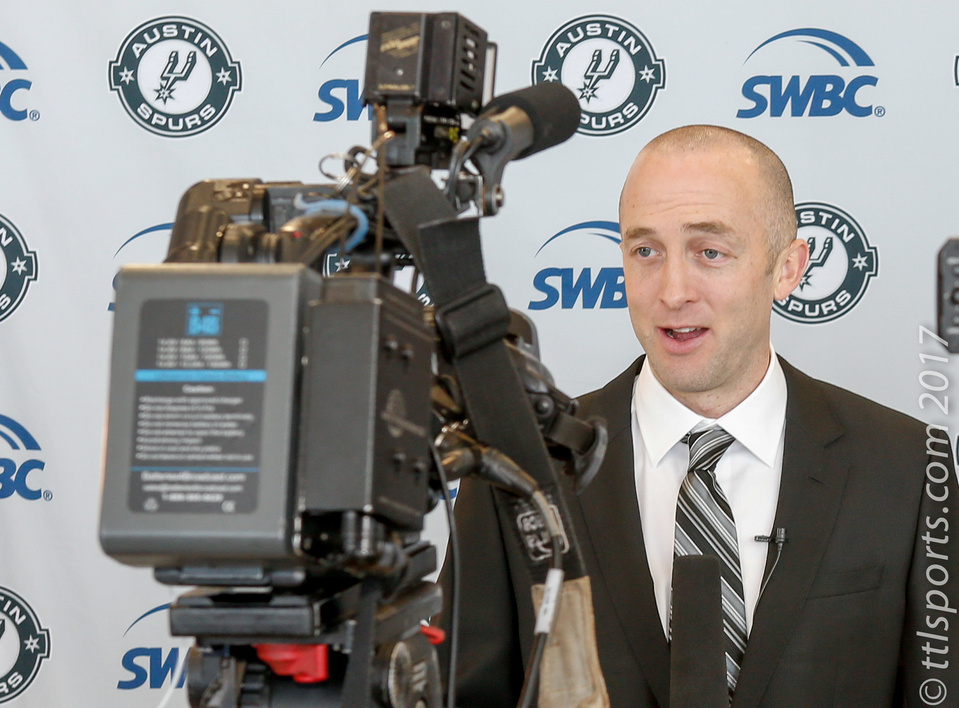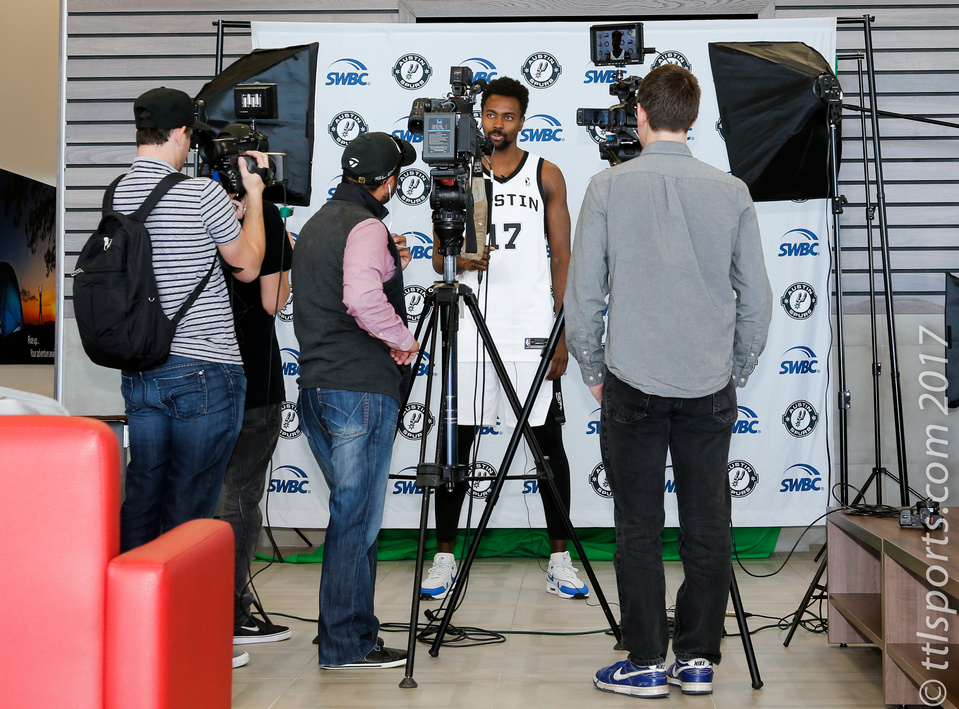 Optimism was the tone of the 2017 / 2018 Austin Spurs Media Day. The ensemble of 17 players and six coaches were introduced to the local press on Monday at the new Toyota of Cedar Park car dealership.
Two major differences this year: the addition of head coach Blake Ahearn and the return of five players. Previous head coach Ken McDonald lead the team to a disappointing .500 record. Last season saw only two returning players. Familiar faces include Jeff Ledbetter, Julian Washburn, Livio Jean-Charles, Maurice Bolden and Nick Johnson. The expectation is the team will return to its playoff caliber play last seen in the 2015 / 2016 season.
New this year are two-way contract, allowing the player to move easily between the Austin Spurs and the San Antonio Spurs, bringing more of a farm team approach to the G-League. Livio Jean-Charles and Darrun Hilliard will play under two-way contracts.
The Spurs regularly drew upon the local University of Texas talent. But this is the first year to have a homegrown player. Big man Daniel Alexander hails from Dripping Springs and player two years at Texas A&M University before moving to Grand Canyon University. Alexander was acquired from the 2017 local player tryouts. Most recently he played in the South-East Australia Basketball League for Mt. Gambier.
Andy Nietupski (anietupski@ttlsports.com)