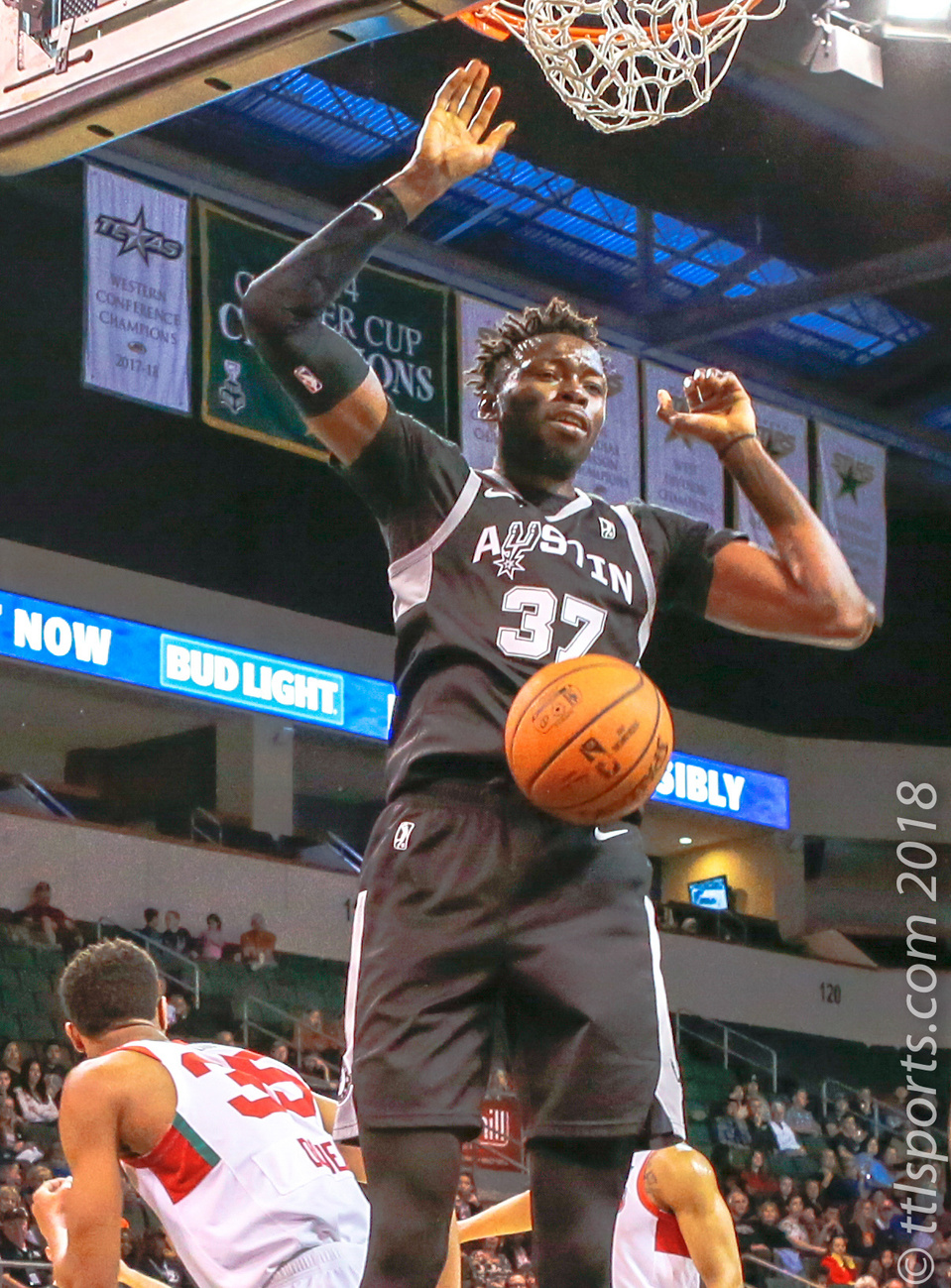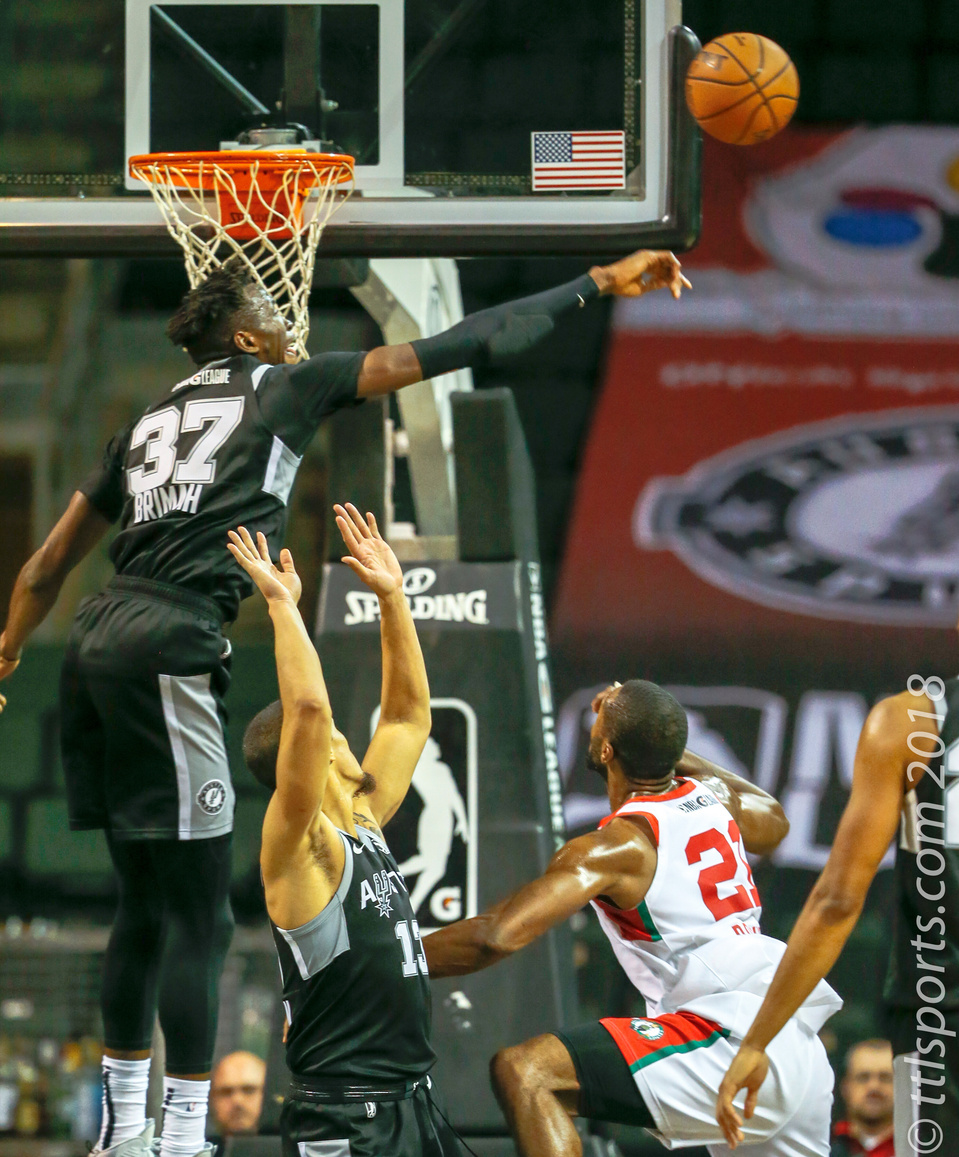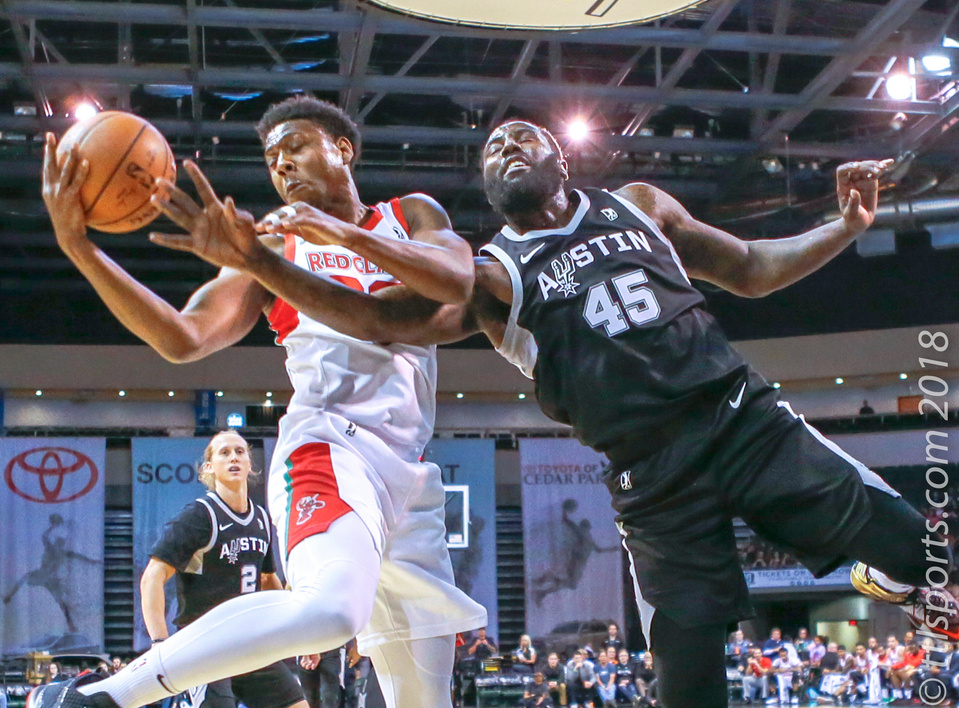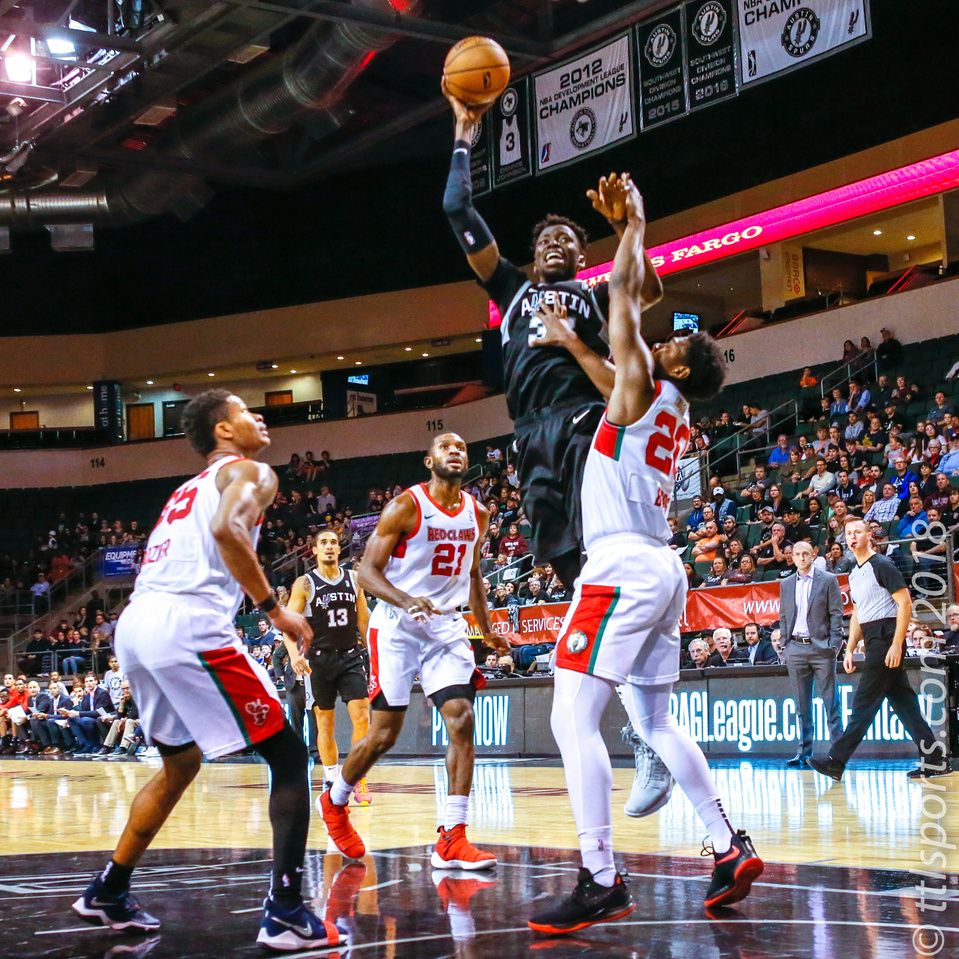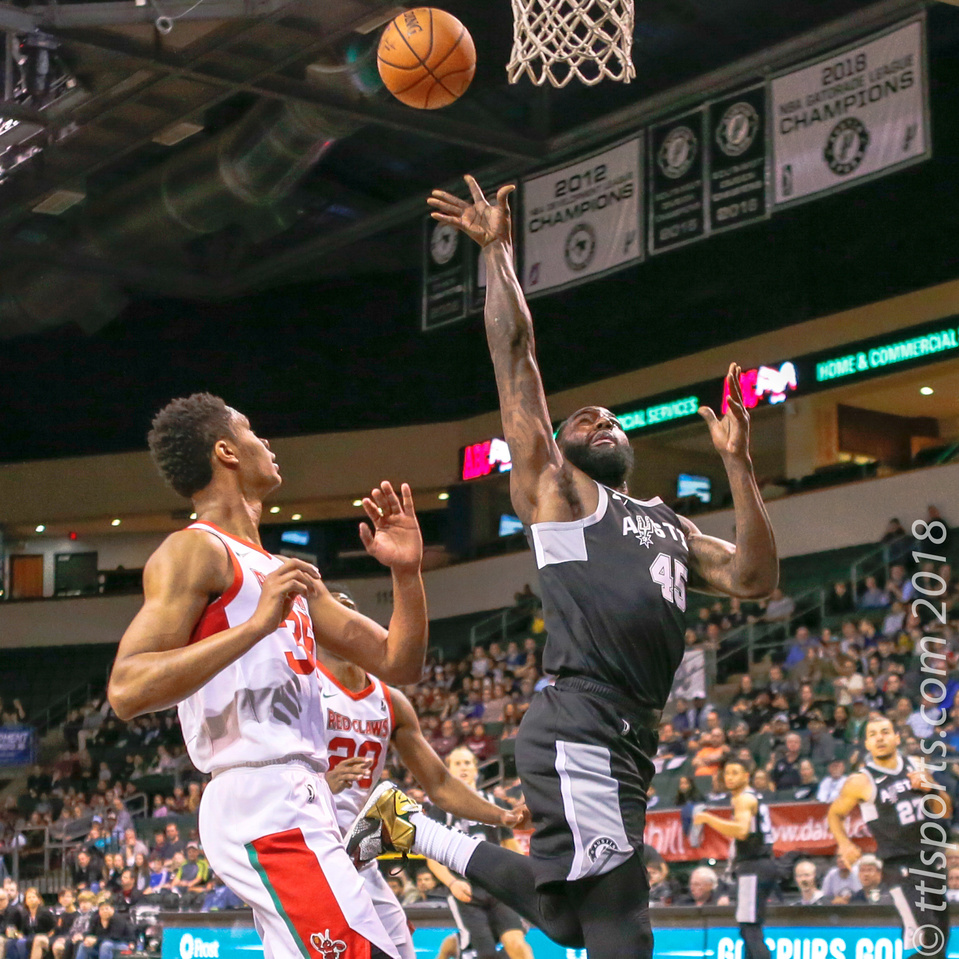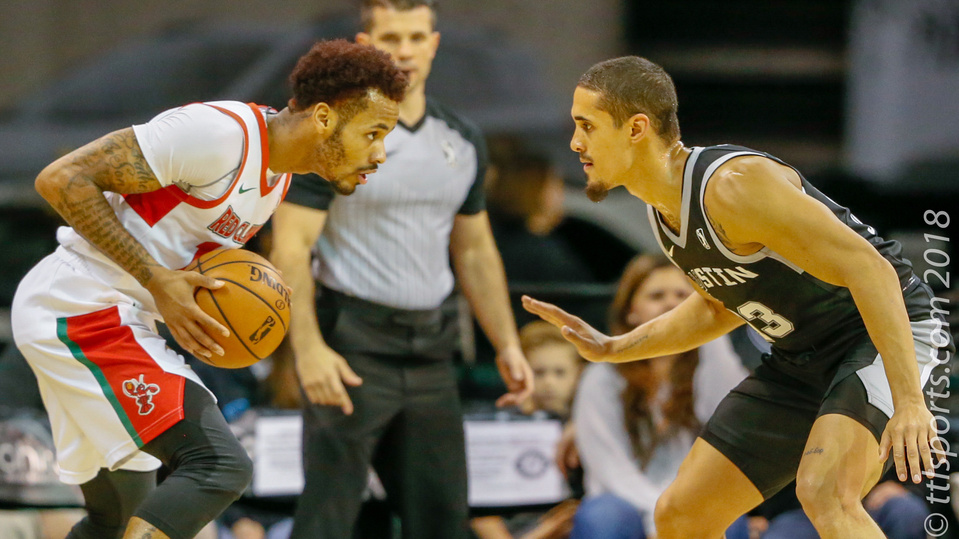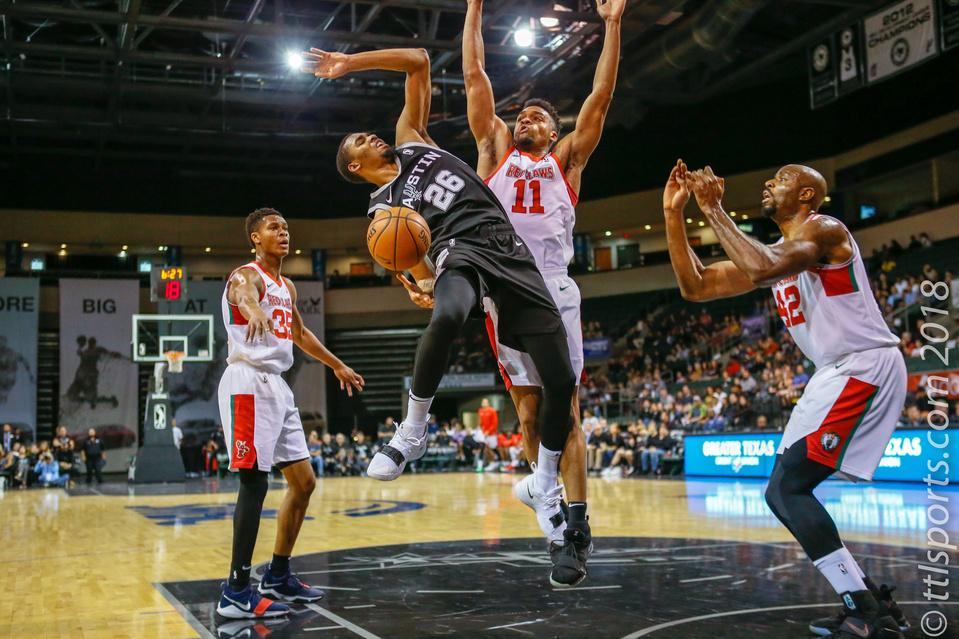 Amida Brimah, the six-foot ten-inch center for the Austin Spurs, made his presence felt as the Spurs (5-4) defeated the Maine Red Claws (2-6). Amida recorded 5 blocked shots, 12 rebounds and 12 points in route to the 109-104 victory.
This was Brimah's third double-double, and the most blocked shots, of the season. Amida has taken his game to the next level with the injury to Drew Eubanks. The only shadow on the night was his performance at the foul line, missing 8 of 12 attempts.
The game was a back-and-forth affair, with the lead changing 6 times and was tied 7 times. The Red Claws led by as many of 11 points, starting with an explosive second quarter which carried into the third. The Spurs squander a 12 lead in the first period and fought back in the final frame to squeak out a 5-point win.
Jeff Ledbetter came off the bench to lead the Spurs with 26 points. Marathon-man Nick Johnson played all but a minute and one-half of the game, notching 24 points. Ben Moore added 21 points and 9 rebounds. Julian Washburn contributed 11 points.
Four Red Claw scored in double-digits with PJ Dozier and Walter Lemon, Jr. leading with 26- and 25-points, respectively.