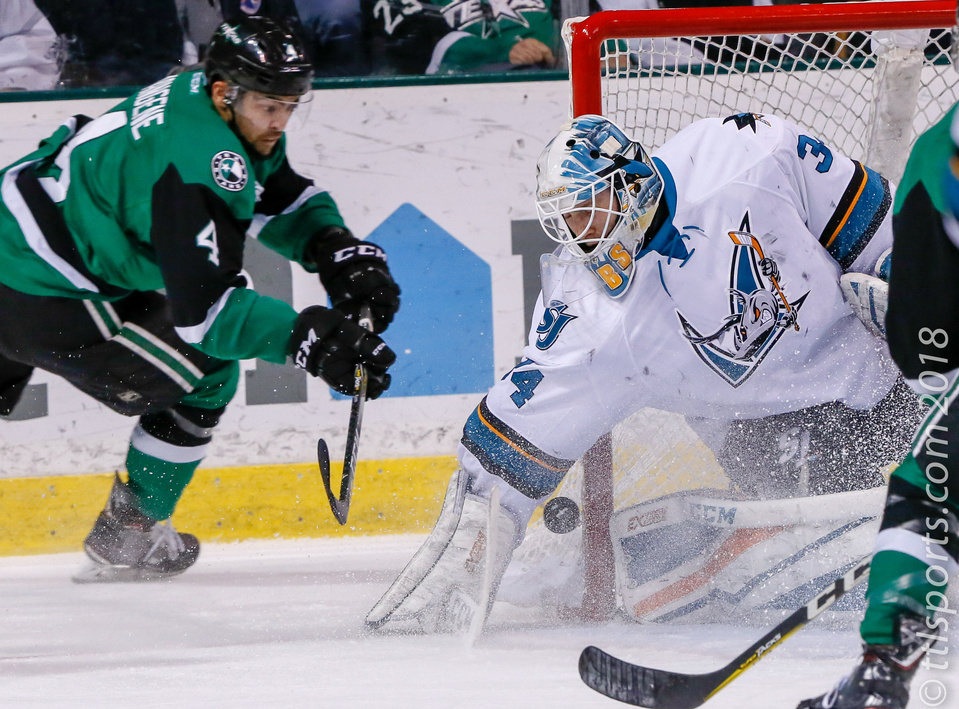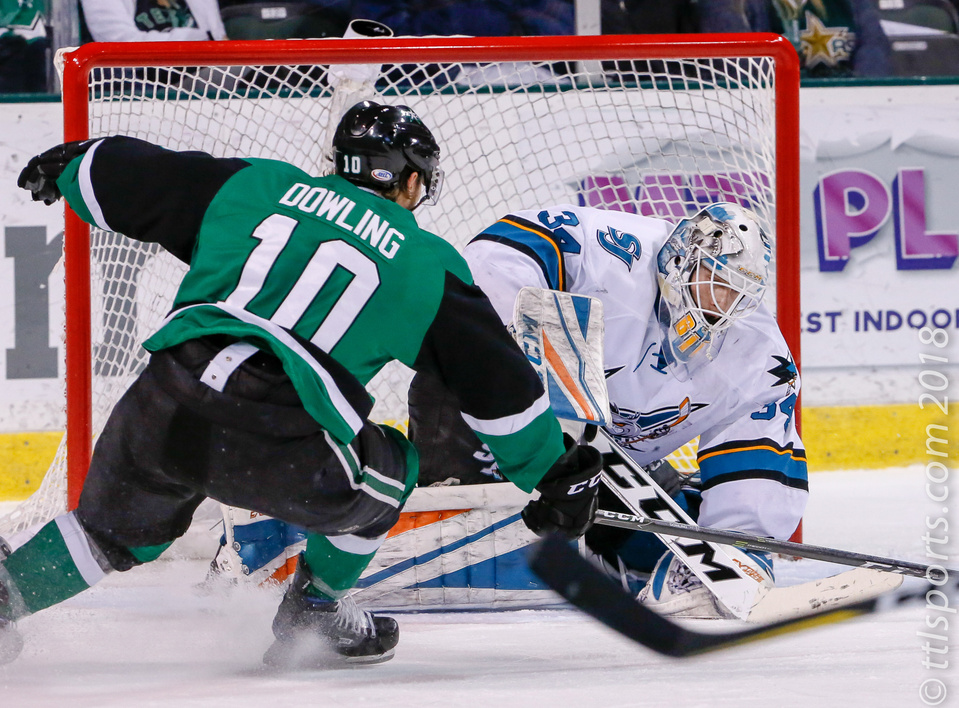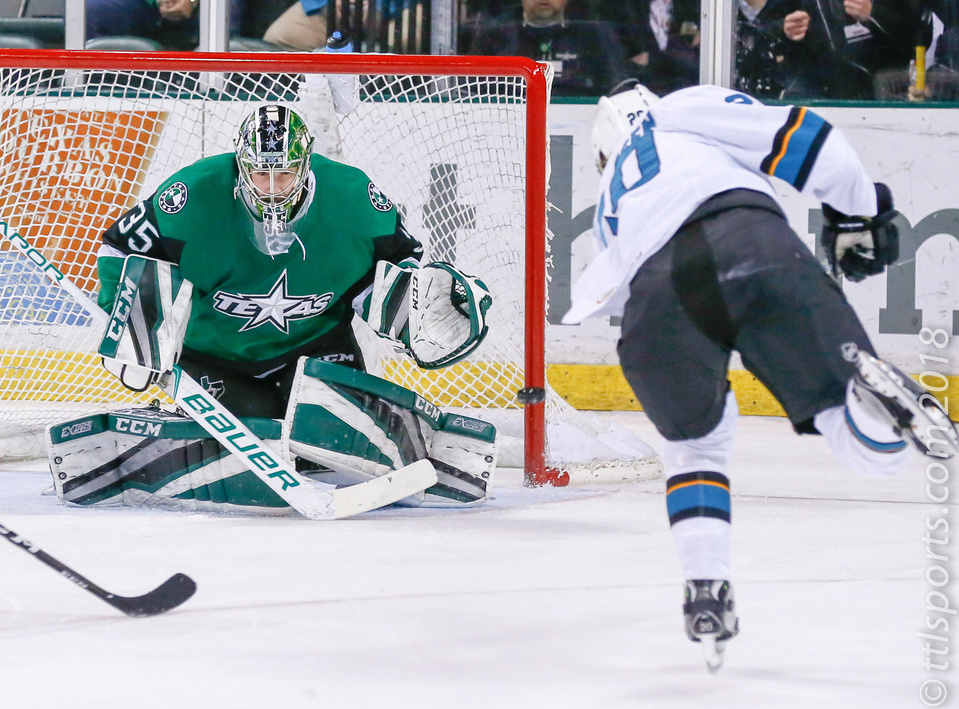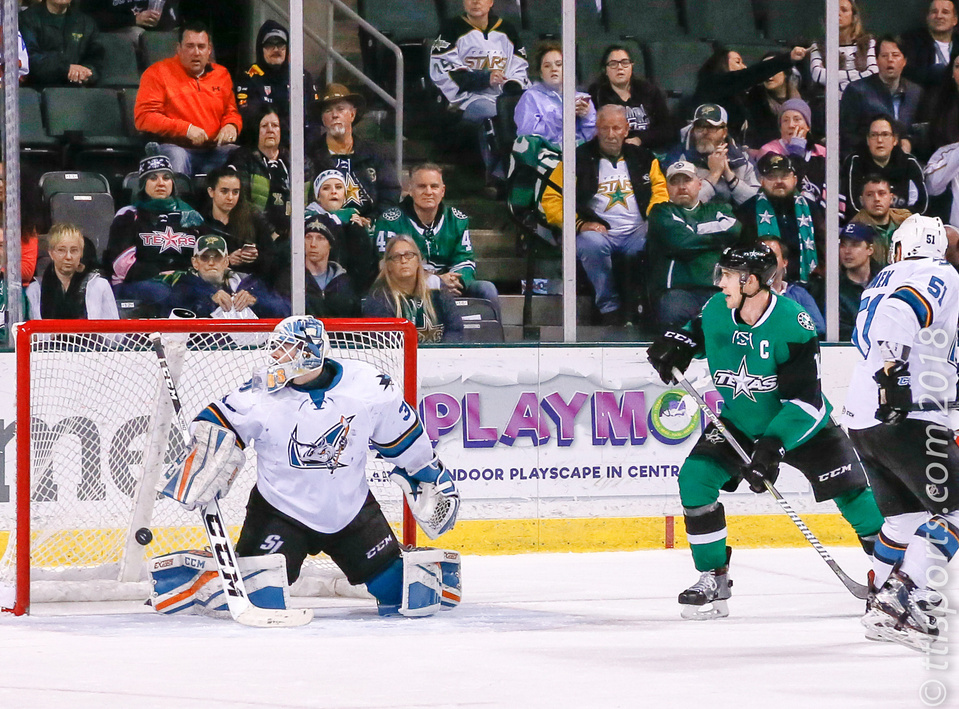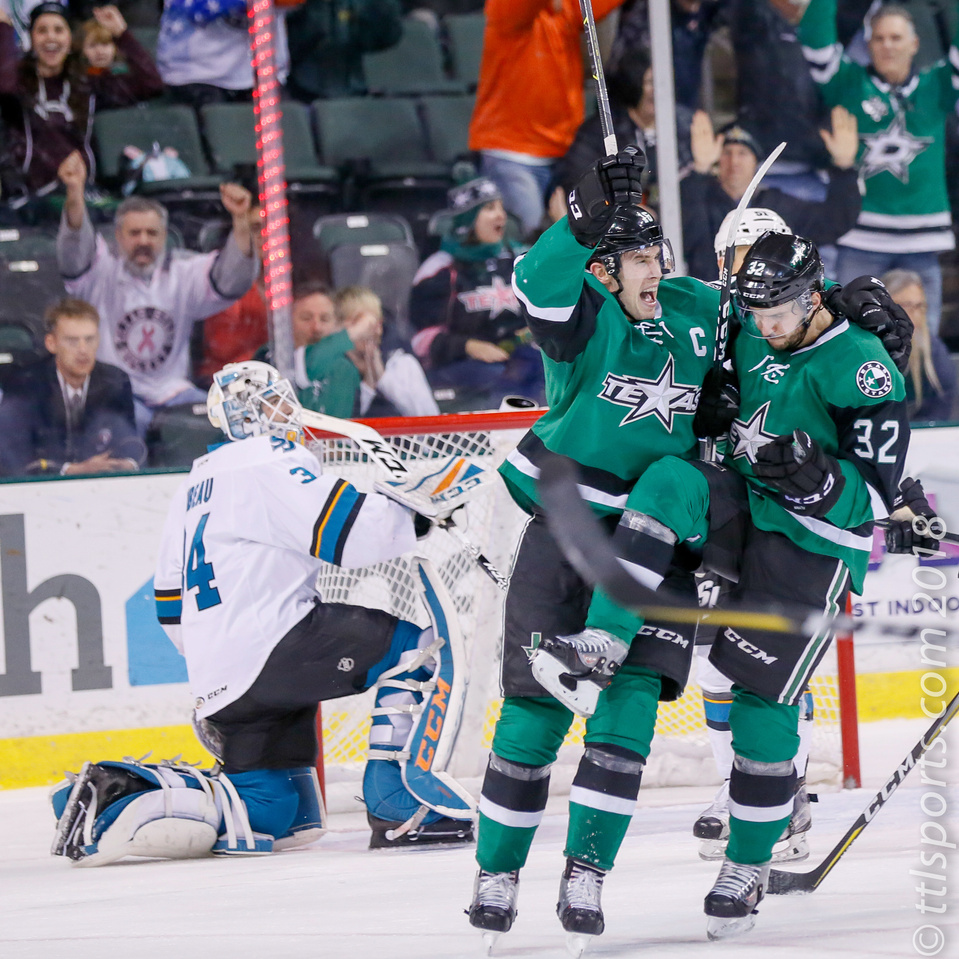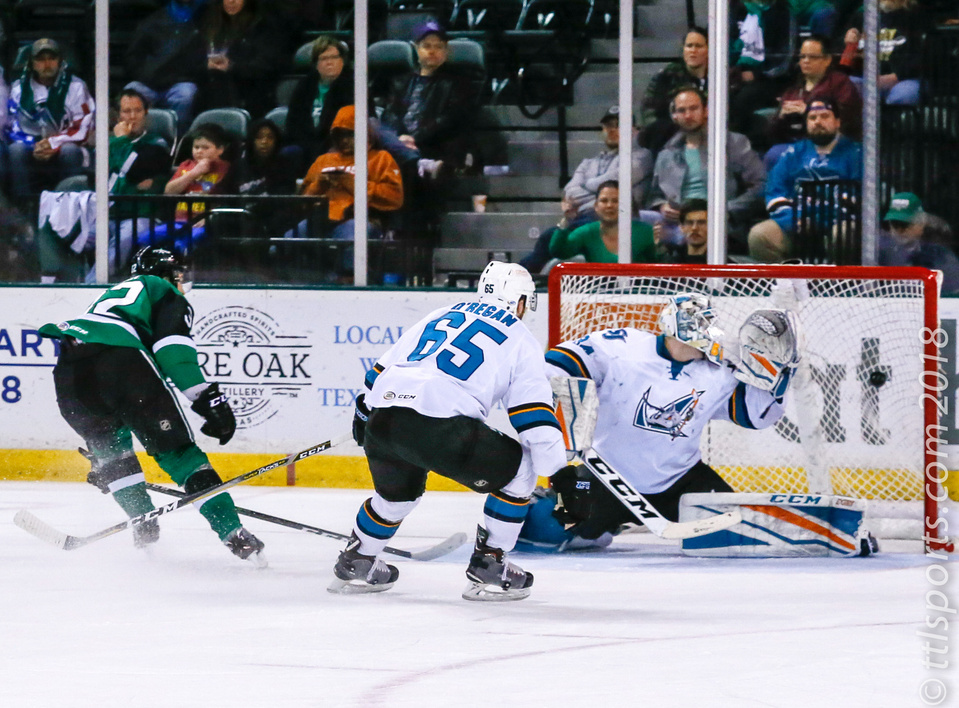 The Texas Stars returned home after going 3-1-1-1 on their most recent road trip. Texas is currently in second place in the AHL's Pacific Division and hopes to strengthen
their position in this home series. Texas faced off against the San Jose Barracuda Tuesday evening in their final matchup of the season. The Barracuda leads the series 2-1.
First period play was relatively quiet. No goals were scored and no penalties were
assigned.
San Jose broke the stalemate at 2:41 of the second period on a goal by Alexander True. Roope Hintz of Texas restored the tie mid-way through the period. But the Barracuda took a 2-1 into the locker room on a goal late in the period by Marcus Sorensen.
The Stars played with great composure in the final frame, almost expecting to tie the game and send it into overtime. After all, 11 of Texas' last 22 games have gone into overtime. And Brian Flynn tied the game with just 1:16 remaining, and just 10 second into their third power
play.
Flynn scored his second goal of the evening at 2:43 into the overtime period.
Flynn's two goals moved him to 12 points in his last 10 games.
Final score was Texas 3, San Jose 2.
Texas' Landon Bow earned the win, making 28 saves on 30 shots. San Jose's Antoine Bibeau was assigned the loss, allowing three goals on 33 shots.