Antinucci Repeats Lamborghini Super Trofeo Win at
COTA
May 22, 2021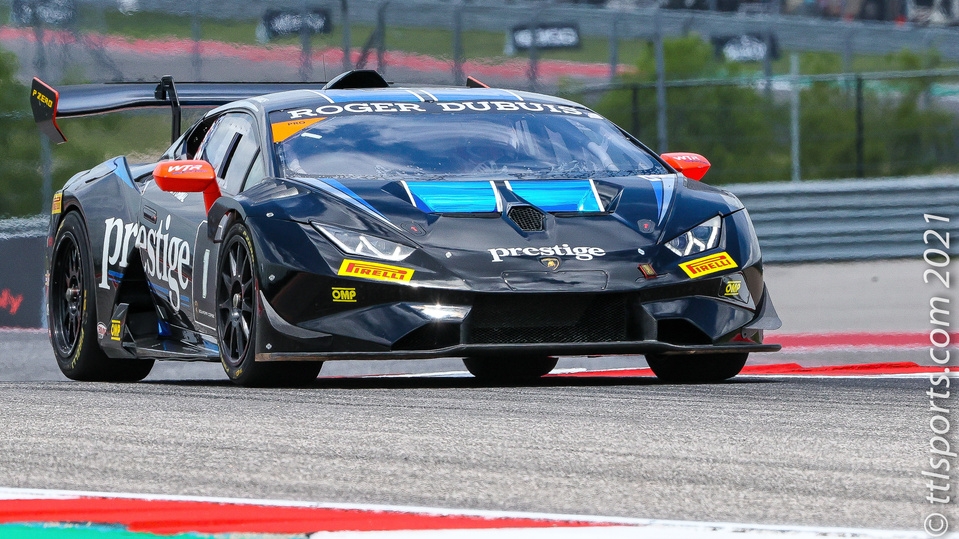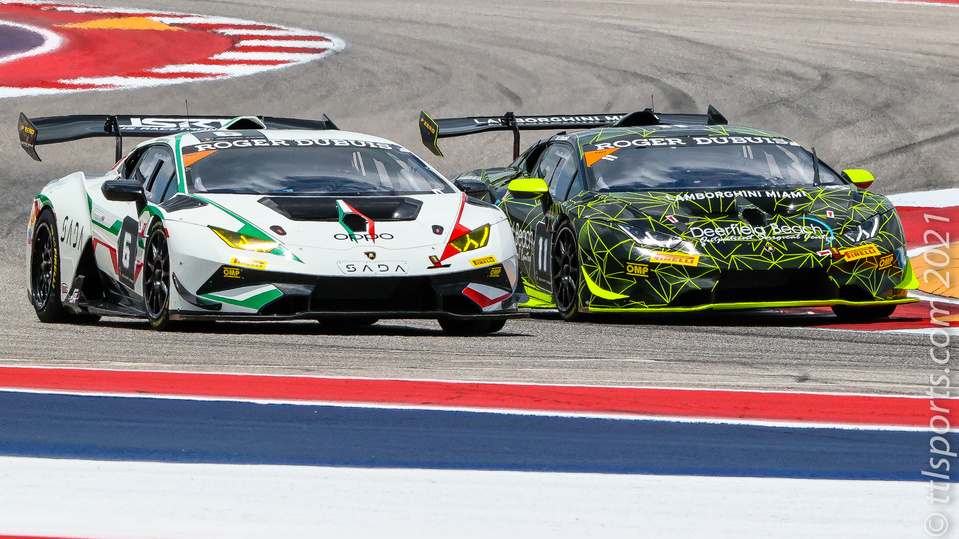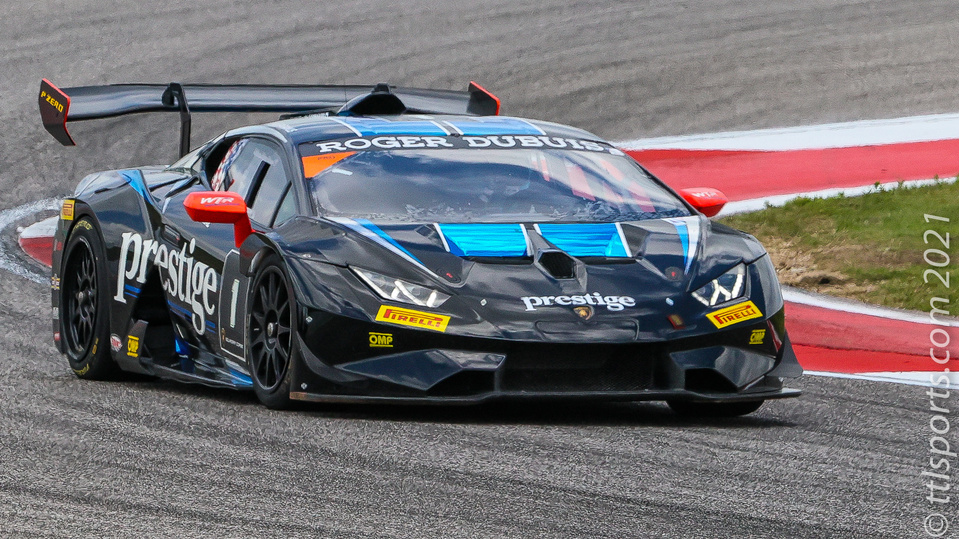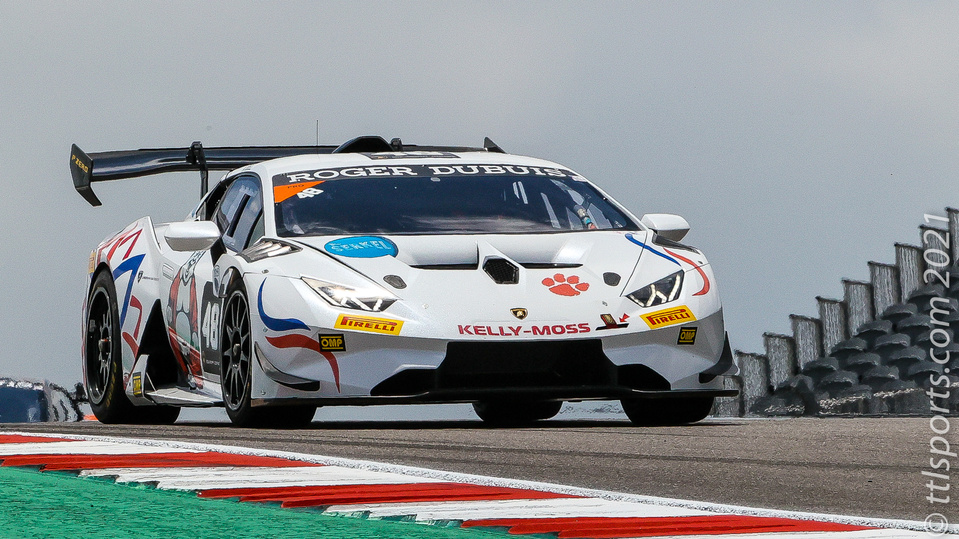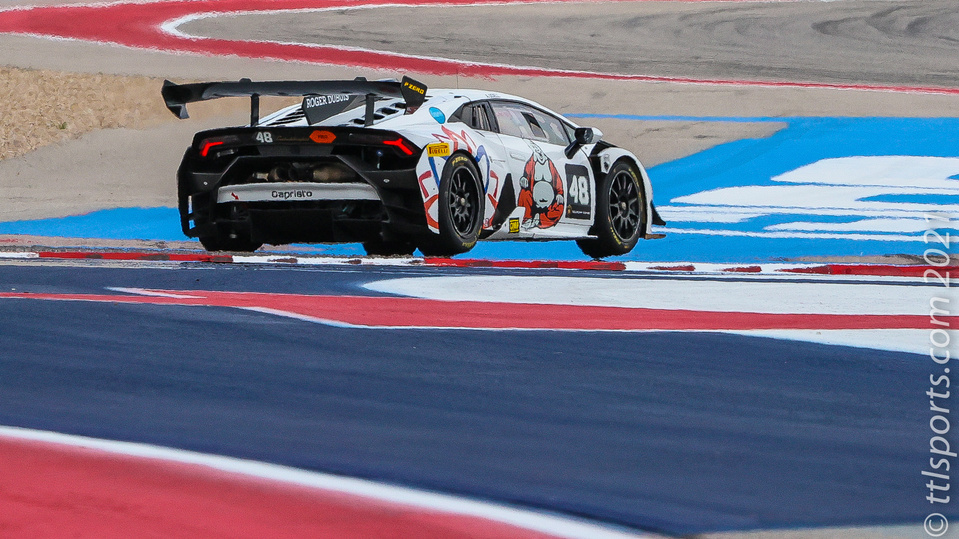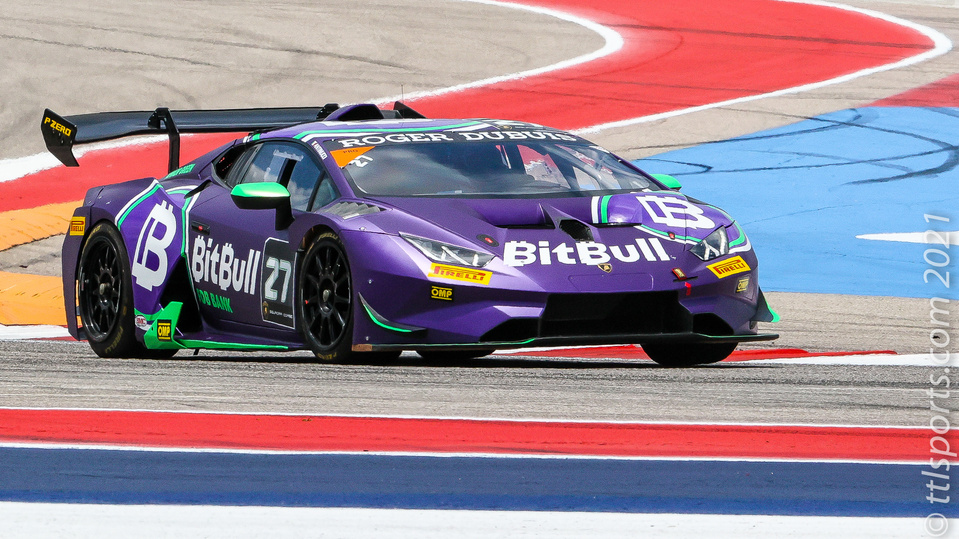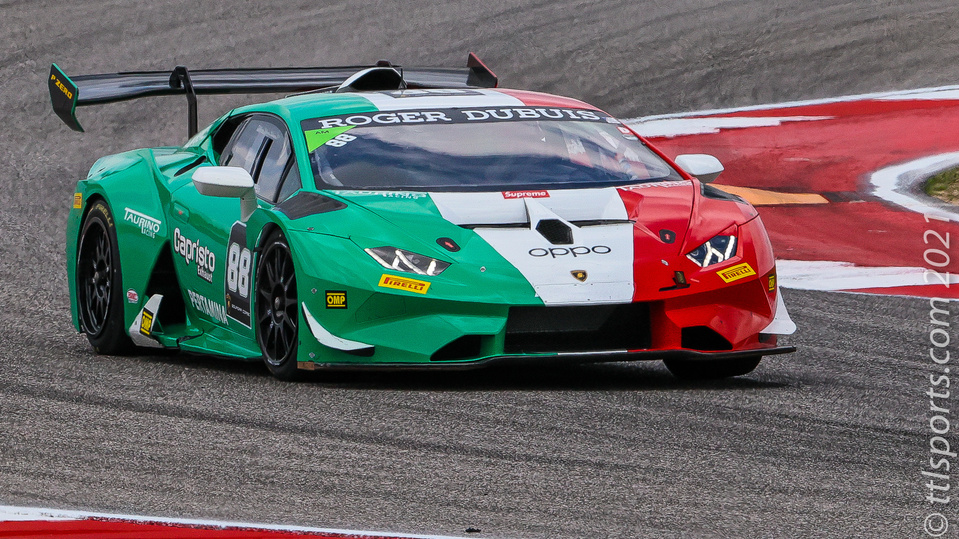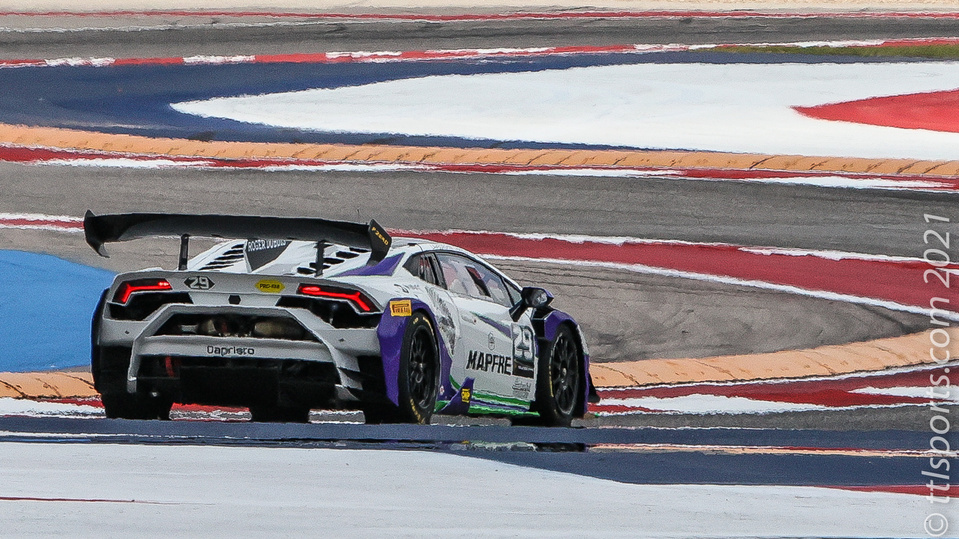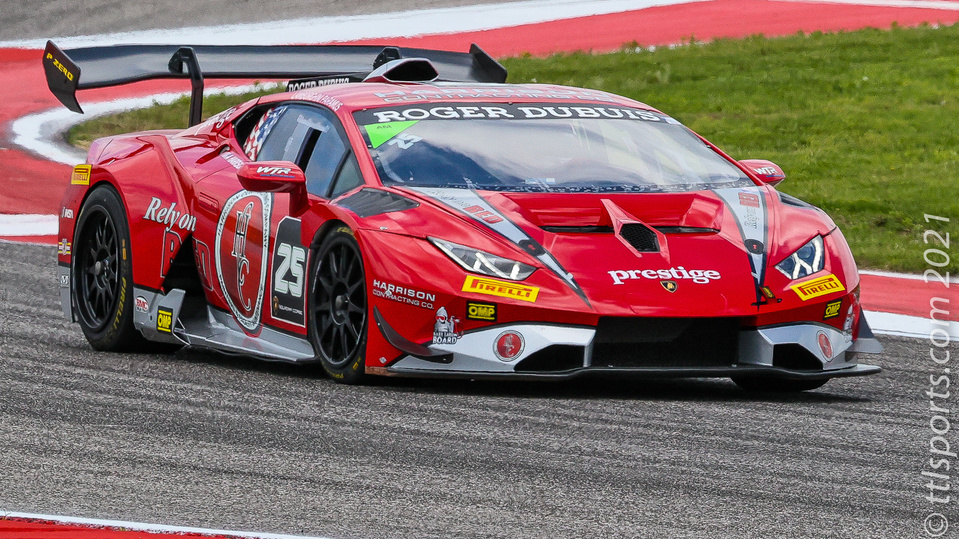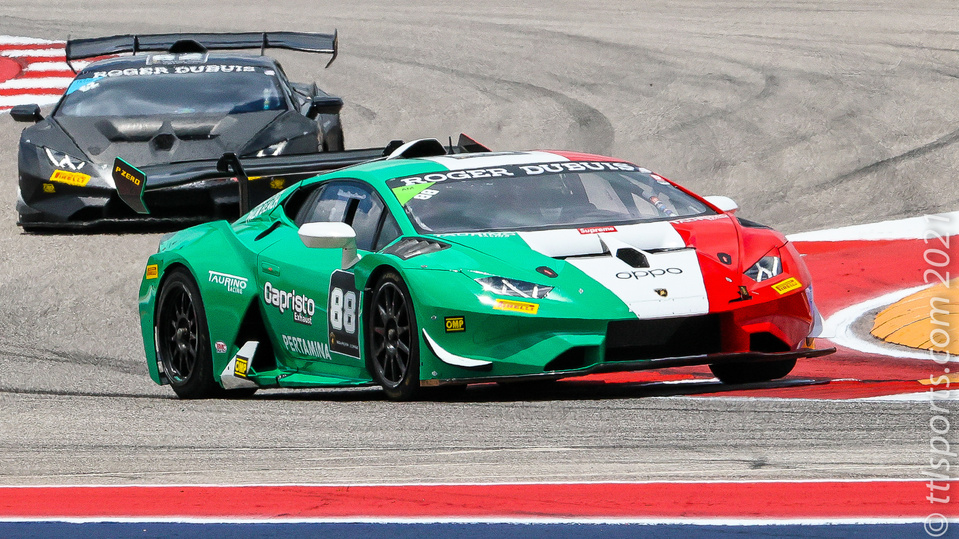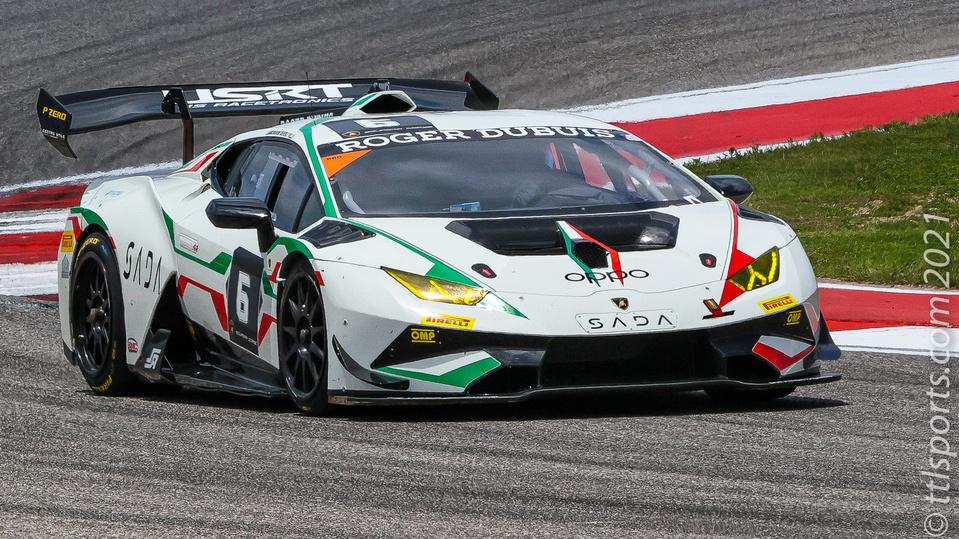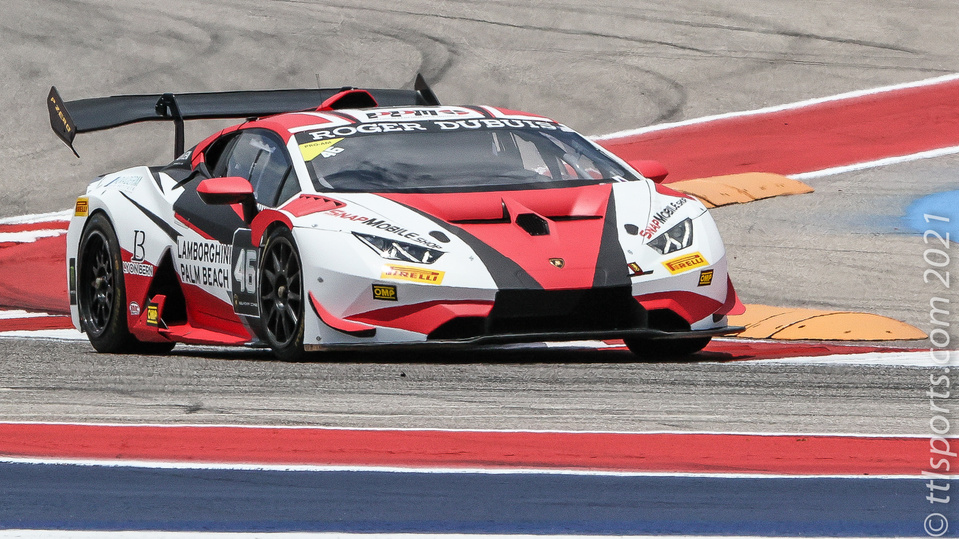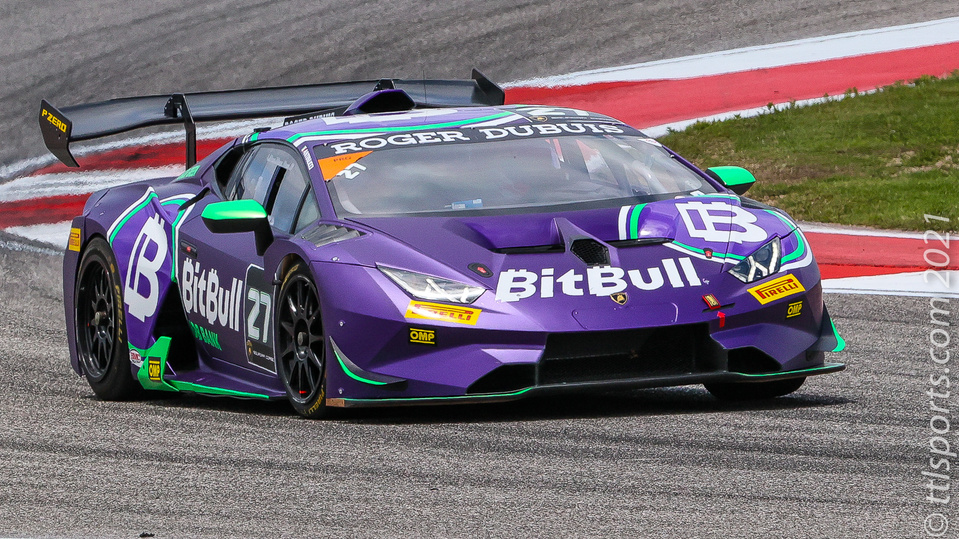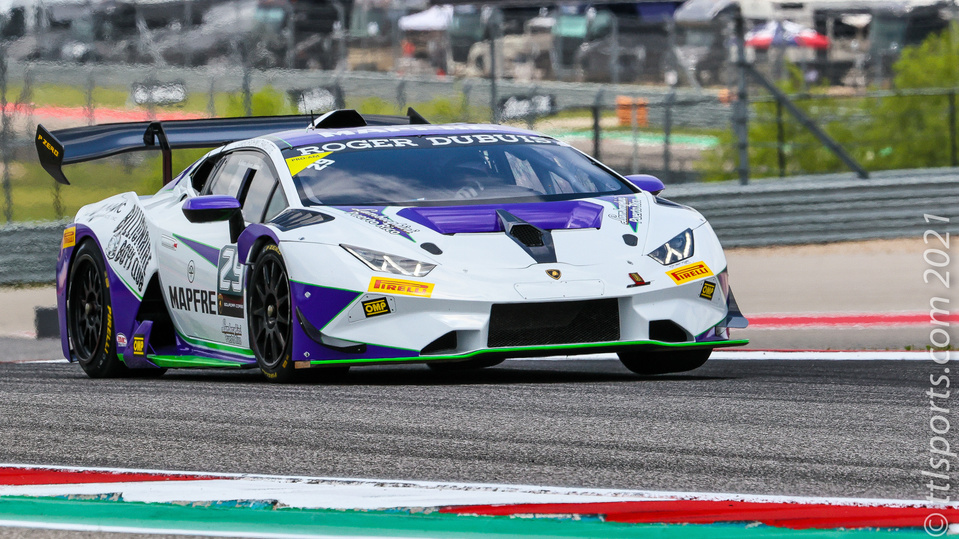 Lamborghini Super Trofeo North America has returned to Circuit of The Americas for the first time since 2017. A record-breaking number of cars have entered this weekend's series of two races, which is part of the EchoPark Texas Grand Prix NASCAR race.
Richard Antinucci took the top spot in race #1 held on Saturday evening. Antinucci was the
Lamborghini Super Trofeo North America Pro class champion in 2019. The victory was Antinucci's third at COTA and his ninth Pro class win.
Driving the No. 27 Dream Racing Motorsport, Antinucci quickly moved from third to first in the opening lap and held that position for the remainder of the race. Antinucci overtook Madison Snow (No. 16 Change Racing) and pole sitter Nico Jamin (No. 13 Ansa Motorsports) on the first lap in the 50-minute race. He wasn't seriously challenged thereafter.
"I went for it in Turn 1 – there's a very big opening into (Turn) 1," Antinucci told reporters. "First race of the year, wanted to be cautious, but I saw the gap and my instinct took me there. I went a bit wide but at least I could get Snow. Once I could seal that, then I went for (Jamin), put pressure on him in the two big braking zones, and by the second one, I got him."
Antinucci built a six-second lead when a collision between Mark Issa (No. 7 TR3 Racing) and John Hennessy (No. 33 O'Gara Motorsport/US RaceTronics) forced a full-course with 29 minutes remaining in the race. The caution was lifted with 16 minutes remaining, enabling Antinucci to build a nearly four second gap over the team of Madison Snow and Steve McAleer (No. 16 Change Racing).
"Perfect day, perfect start to the season," Antinucci told reporters. "I'm really grateful for the opportunity to race for such a great team and group of guys like Dream Racing, and to race the Lamborghini Super Trofeo cars that are such excellent beasts to drive. I have experience in the series but I was off for a year, so I wasn't sure what level I could come back to. And with just one day testing, this incredible team got us to the top. I'm really, really happy to be here and start this way."
Steven Aghaknani and Jacob Eidson (No. 6 O'Gara MotorSport / USRT) took the final podium position, finishing 4.782 seconds behind Antinucci. The team of Brandon Gdovic and Bryan Ortiz (No. 46 Precision Performance Motorsports) took top honors in the Pro / Am class. Giano Taurino (No. 88 Taruino Racing) lead the Amateur class drivers.