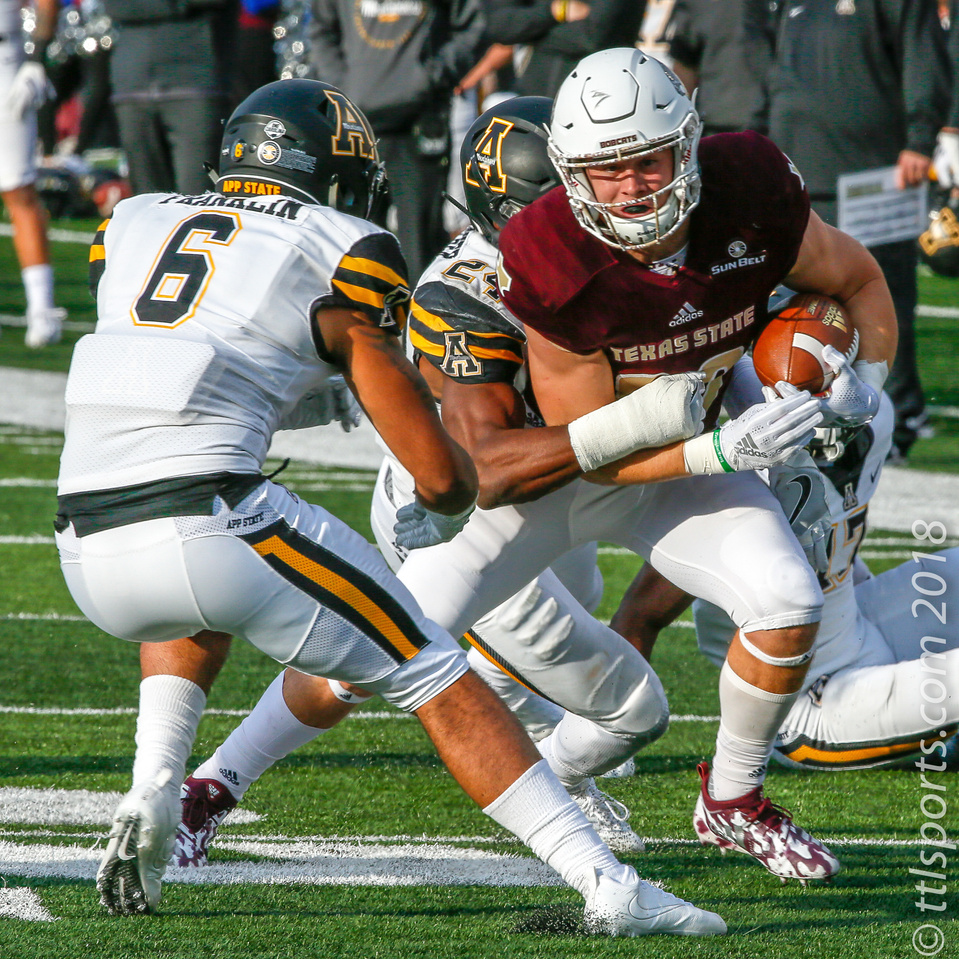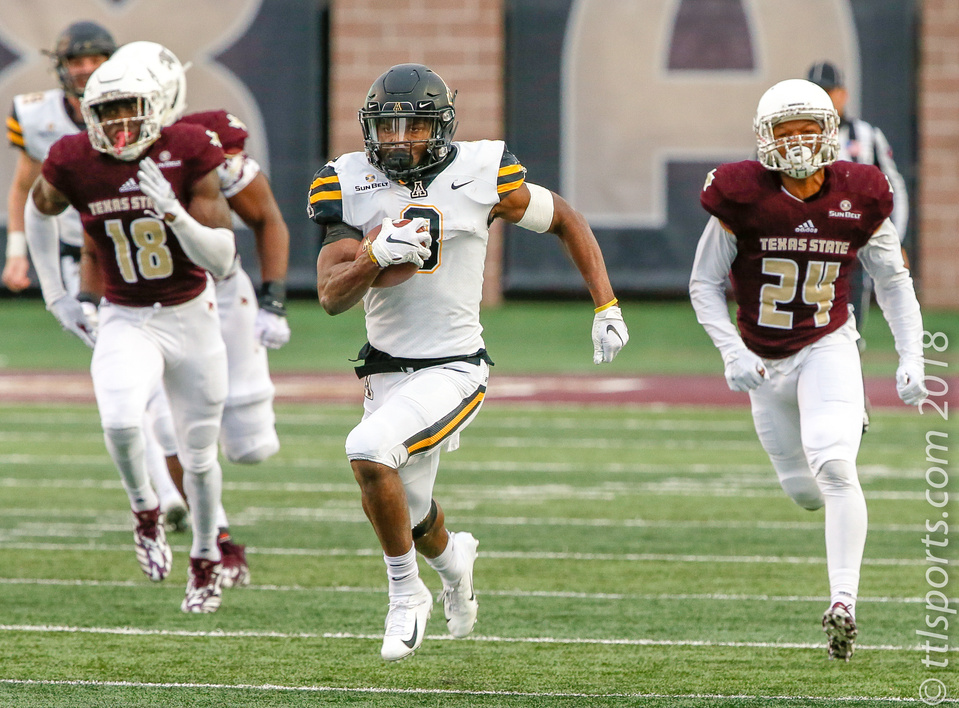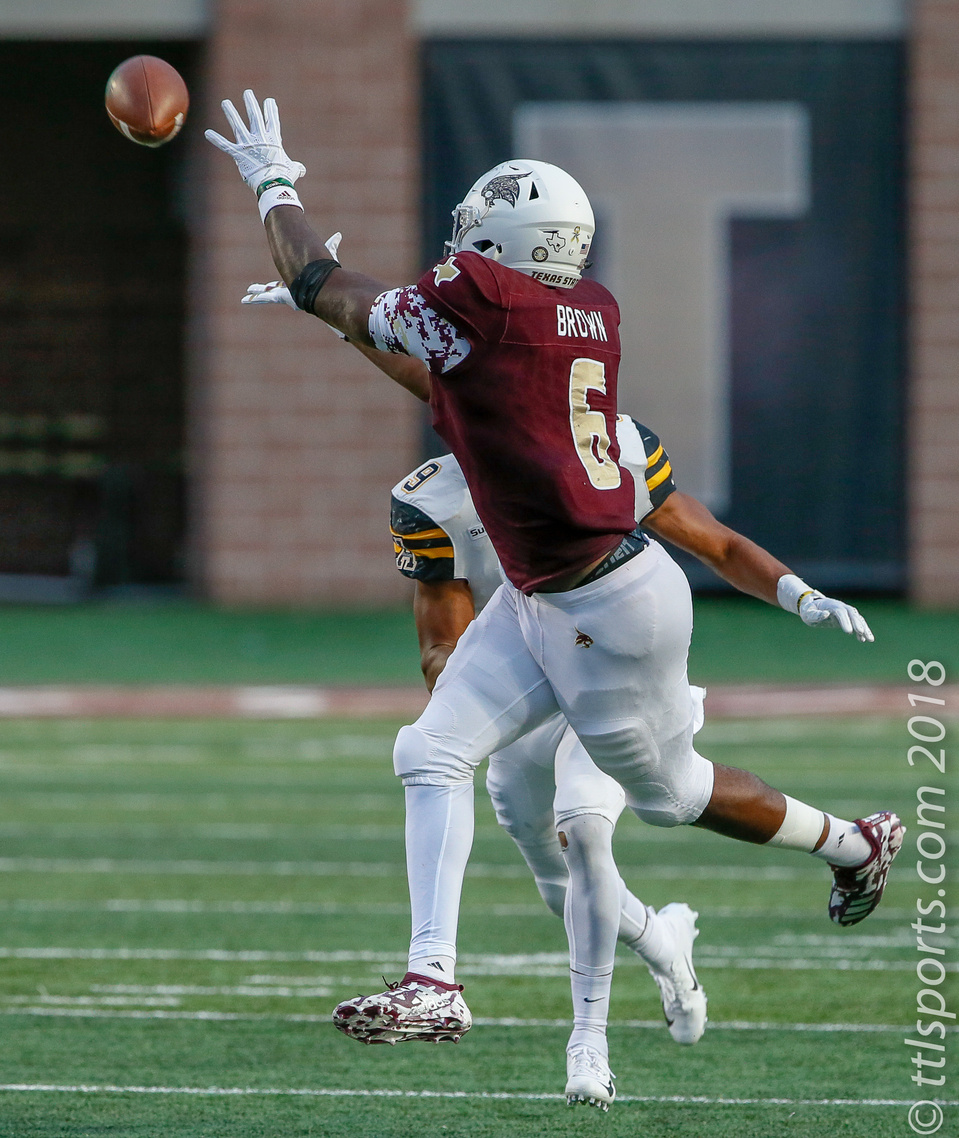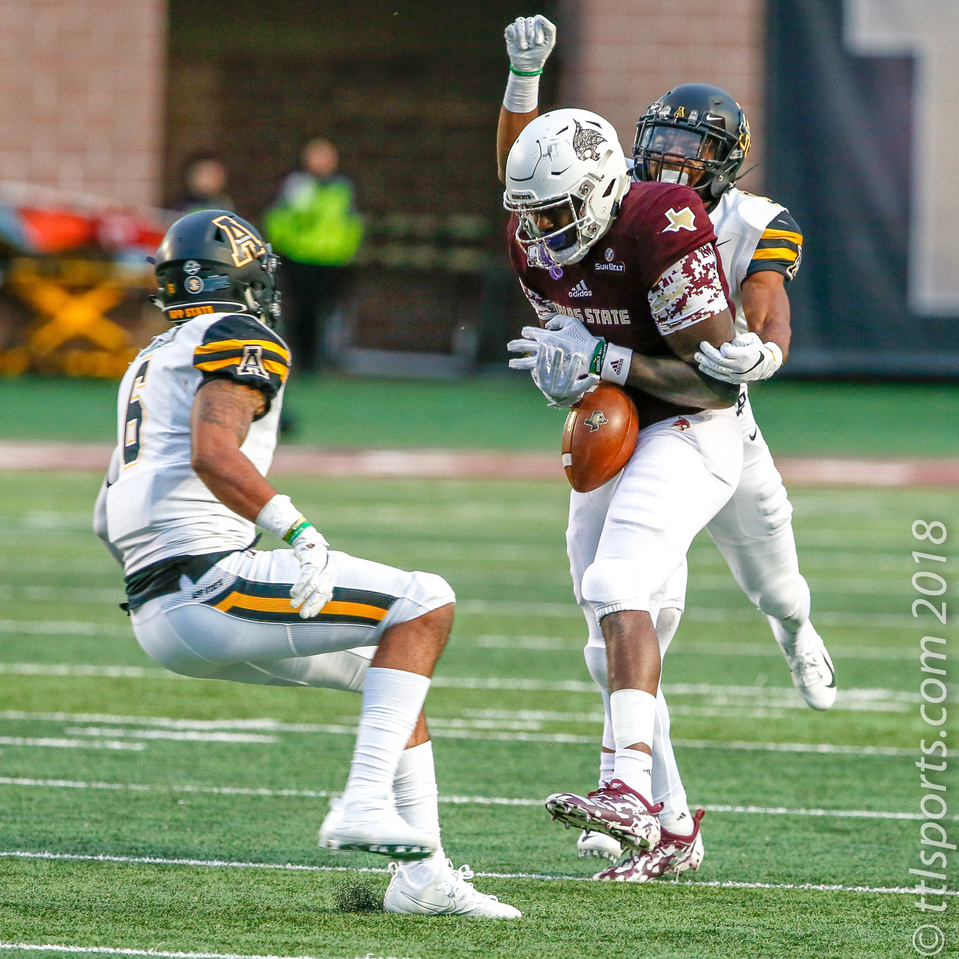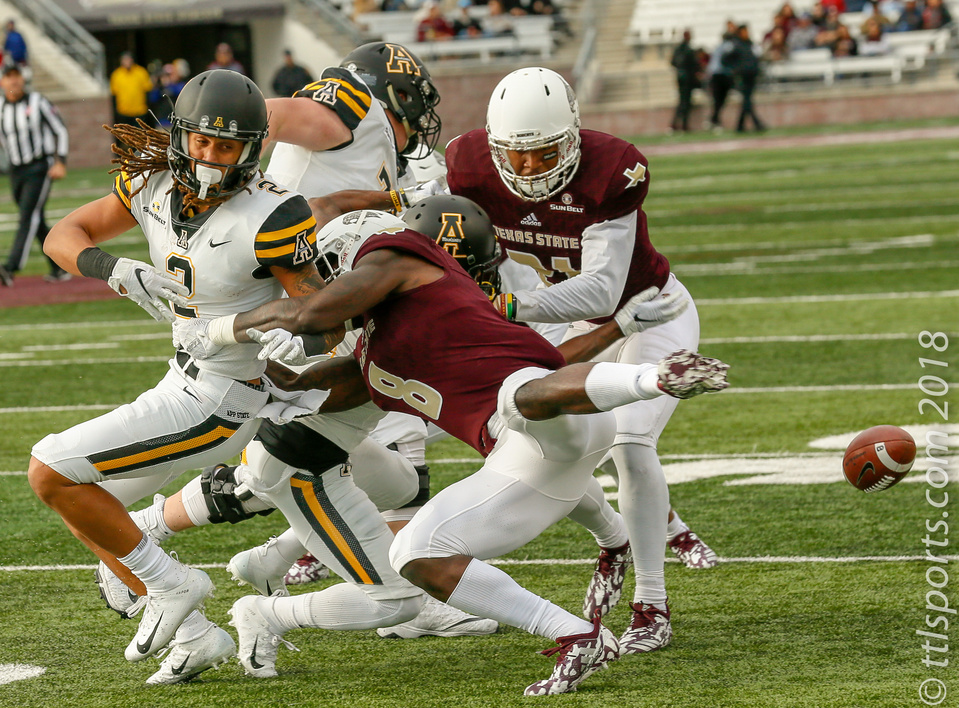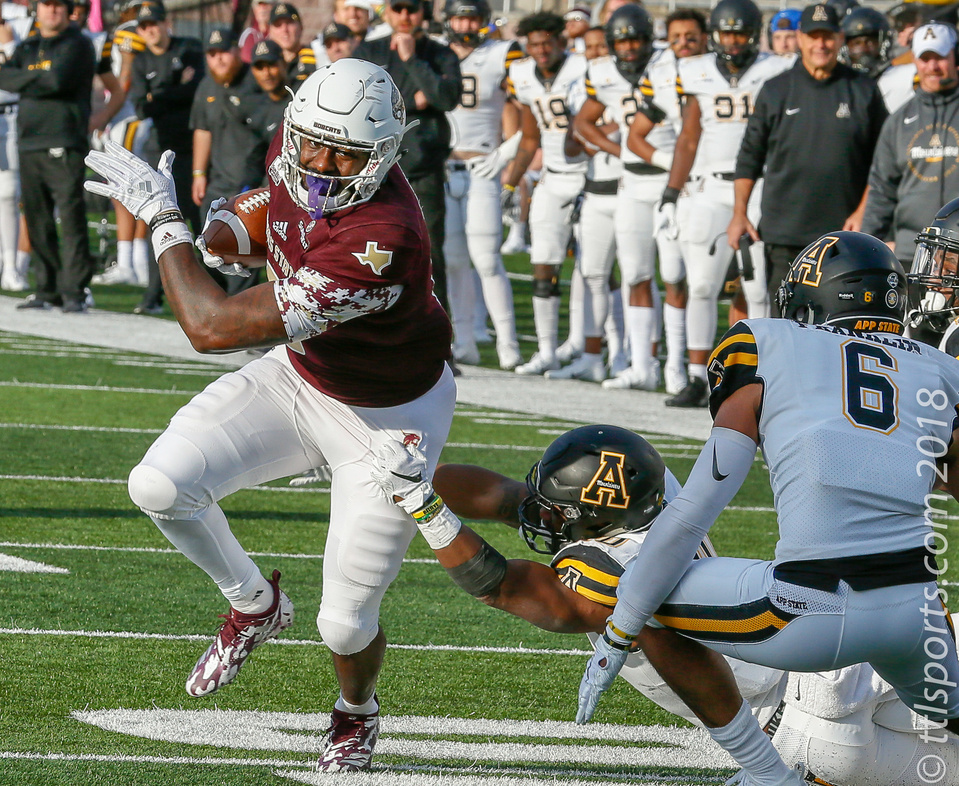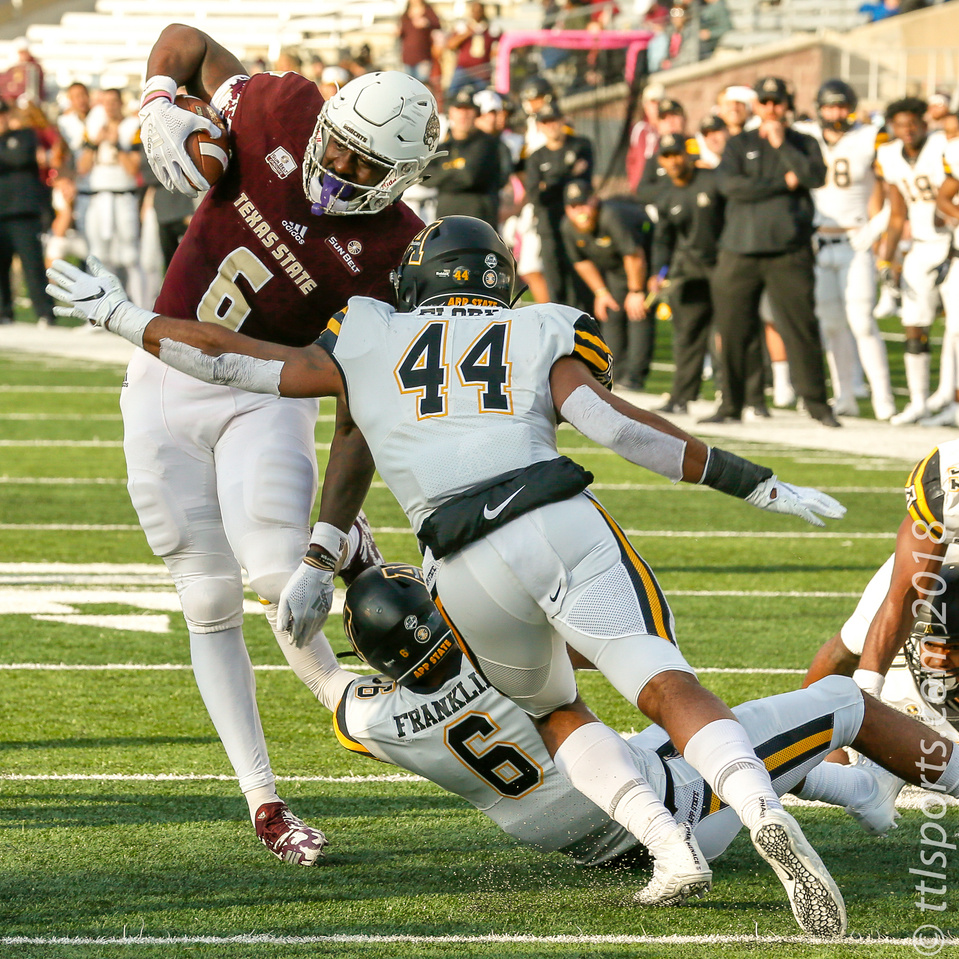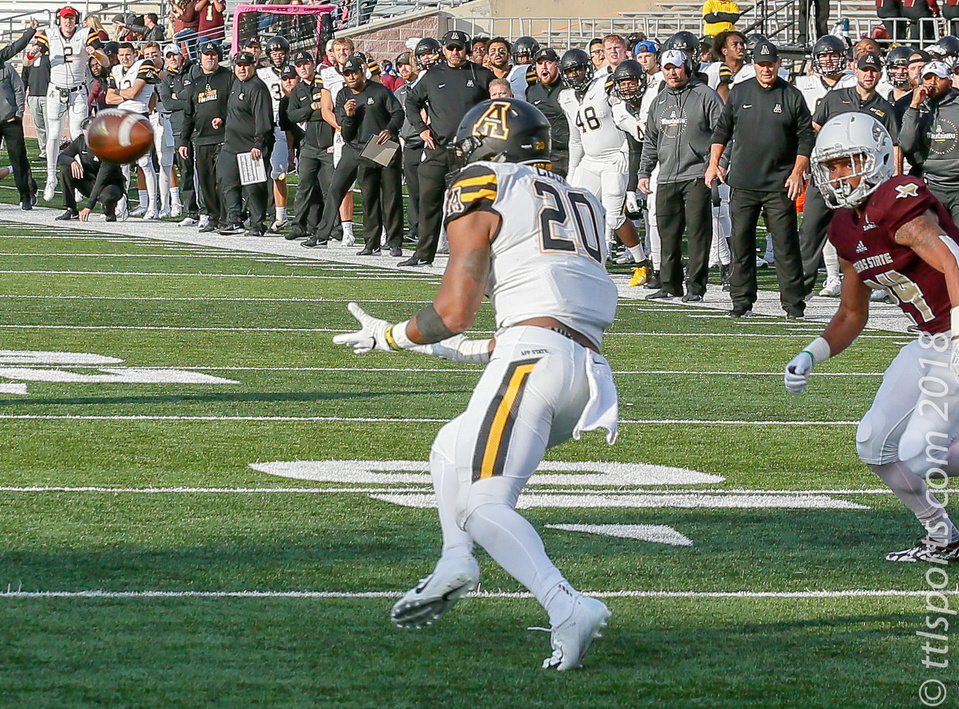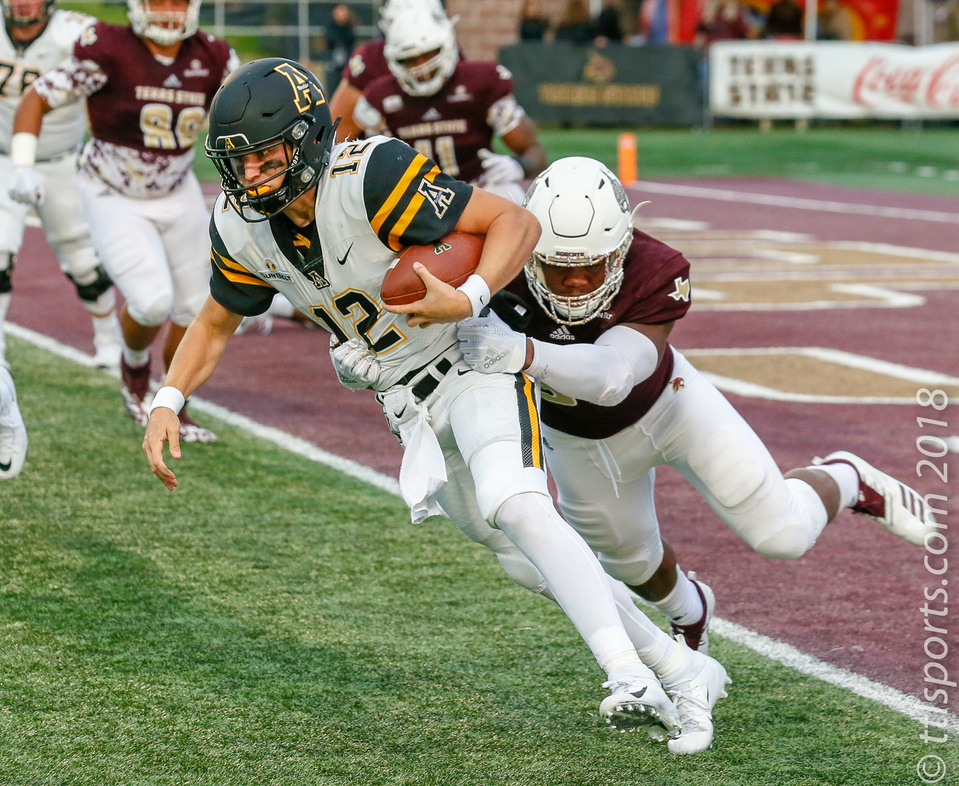 Sun Belt Conference leading Appalachian State Mountaineers (7-2, 5-1 Sun Belt) easily handled the Texas State Bobcats (3-7, 1-5 Sun Belt) winning 38-7. The Mountaineers were recently ranked No. 25 in the country, only the second time a Sun Belt Conference team had cracked that ceiling.
The Mountaineers dominated all aspects of the game, outgaining the Bobcats 468 to 218 yard in total offense and 221 to 86 yards in rushing. The Mountaineers converted 9-of-16 third down attempts, while the Bobcat made only 3-of-12 third-down tries.
Appalachian State seemingly scored at will, putting up 28 points in the first 30:24 of the game. The Mountaineers added 10 points in the fourth quarter. Zac Thomas threw for 247 yards and found Collin Reed and Jalen Virgil for 2 touchdowns. Darrynton Evan ran for 88 yards and 2 TD and Camerun Peoples added a solo TD.
Texas State starting quarterback Willie Jones III was knocked out of the game in the first two minutes. It is uncertain, however, if Jones' presences would have altered the game. The Bobcats scored midway through the third quarter after first pinning the Mountaineers deep in their own territory and inheriting a short field after the punt. The 7-play, 43-yard scoring drive was the lone highlight of the evening for the Bobcats.