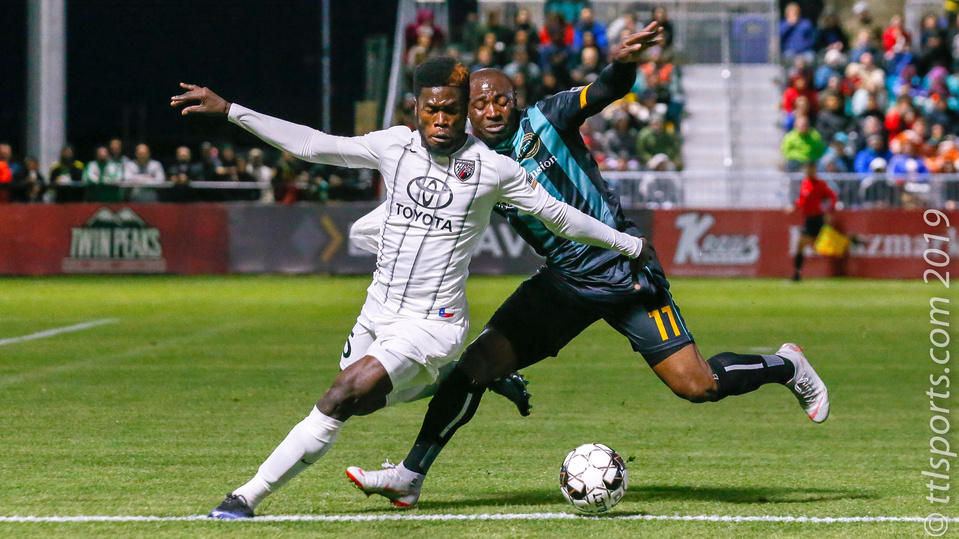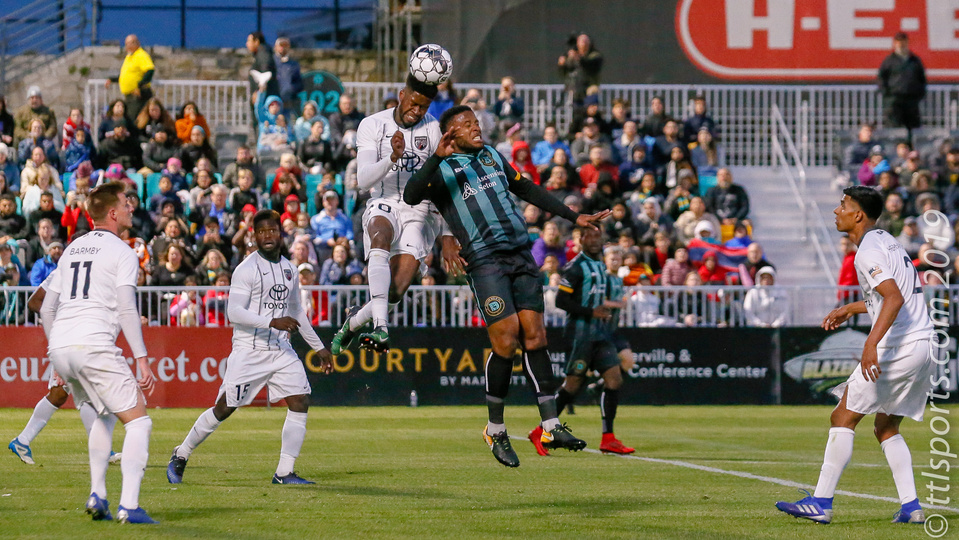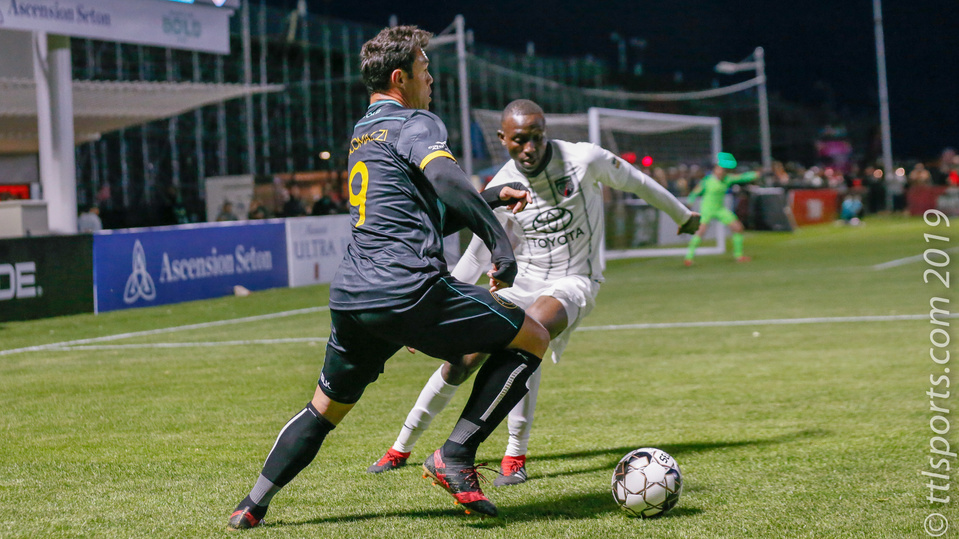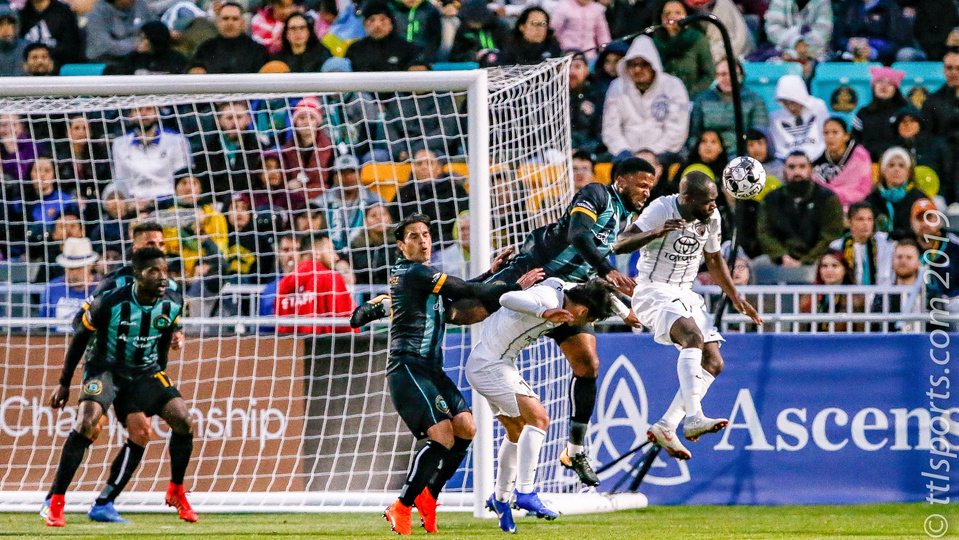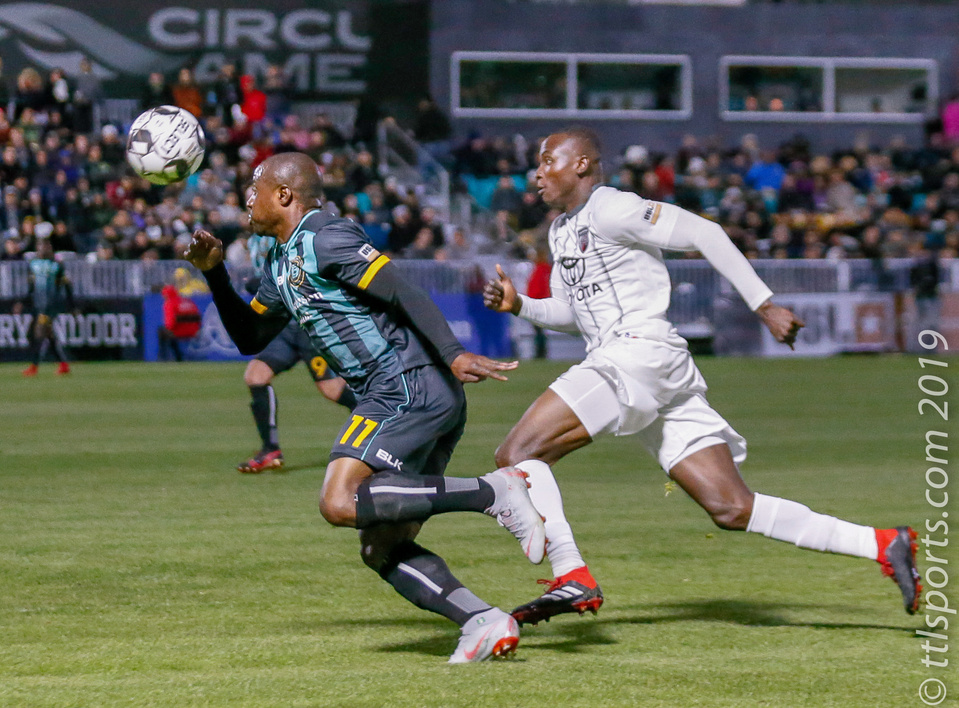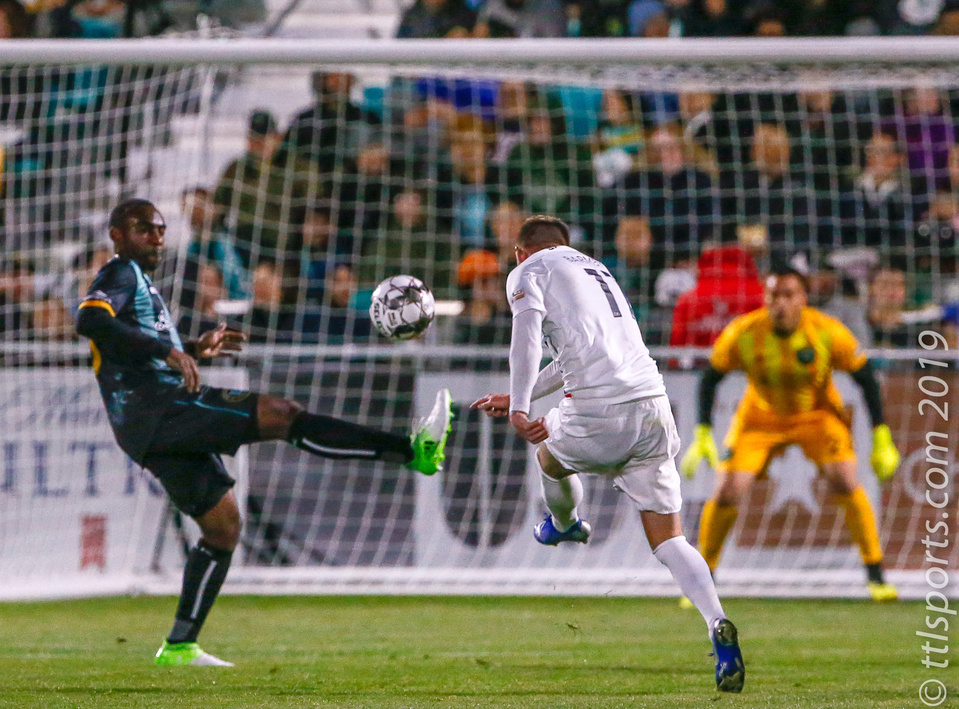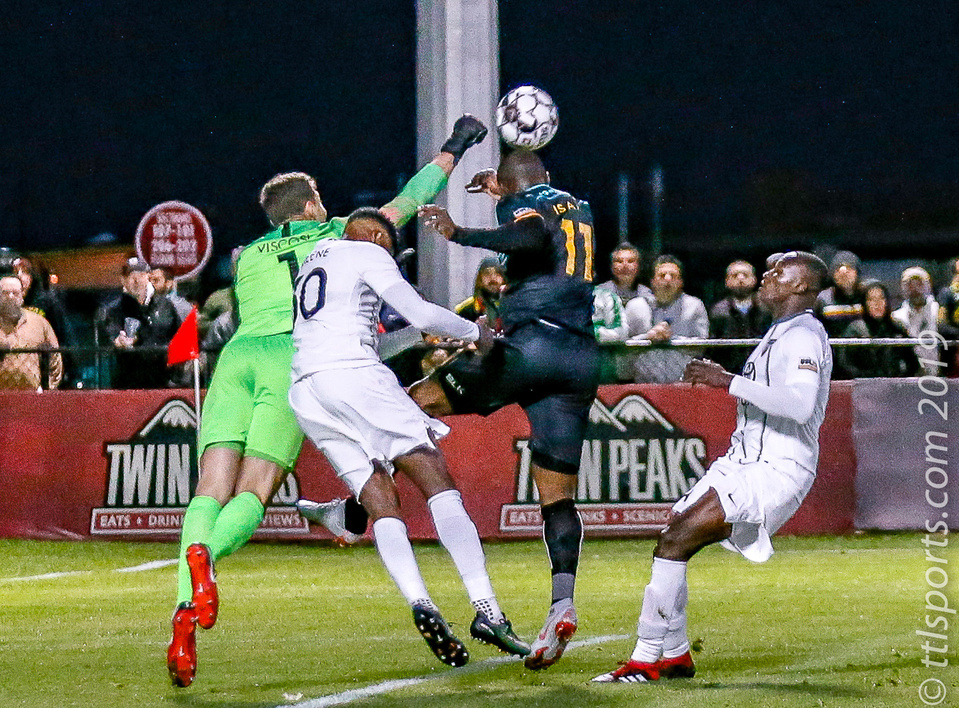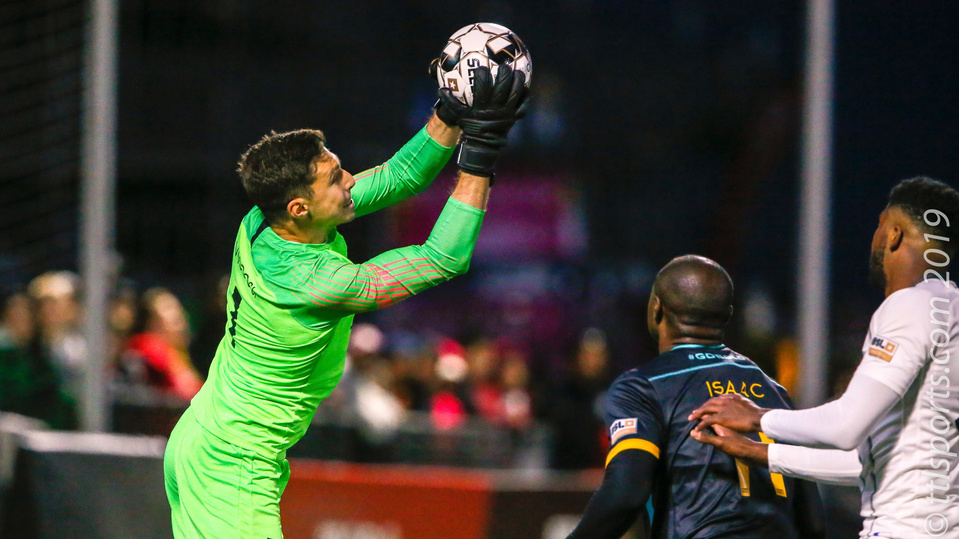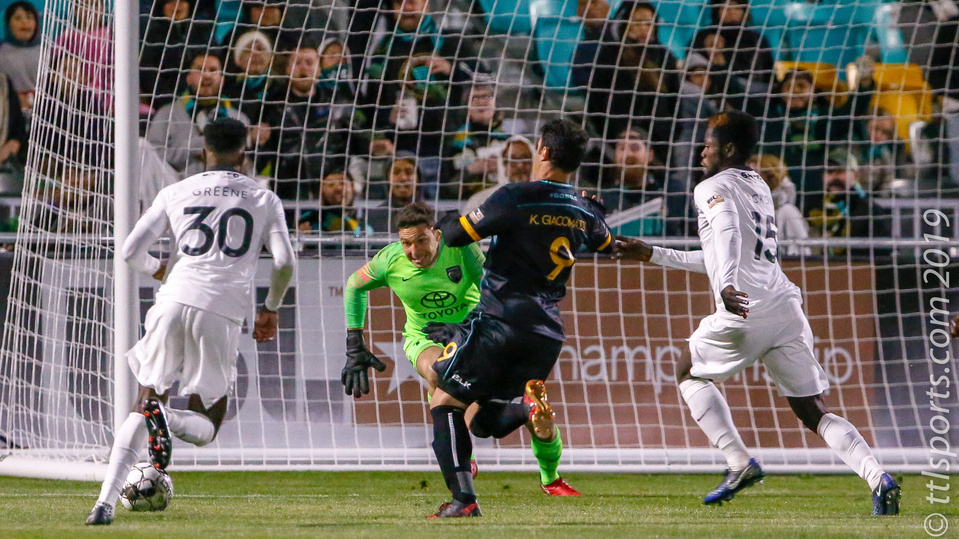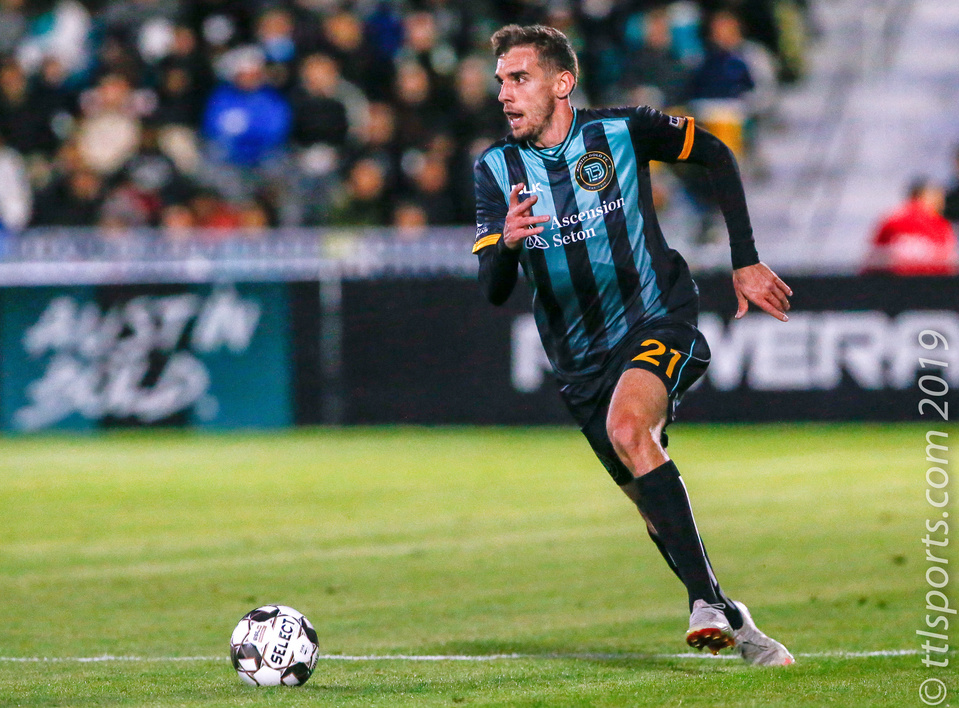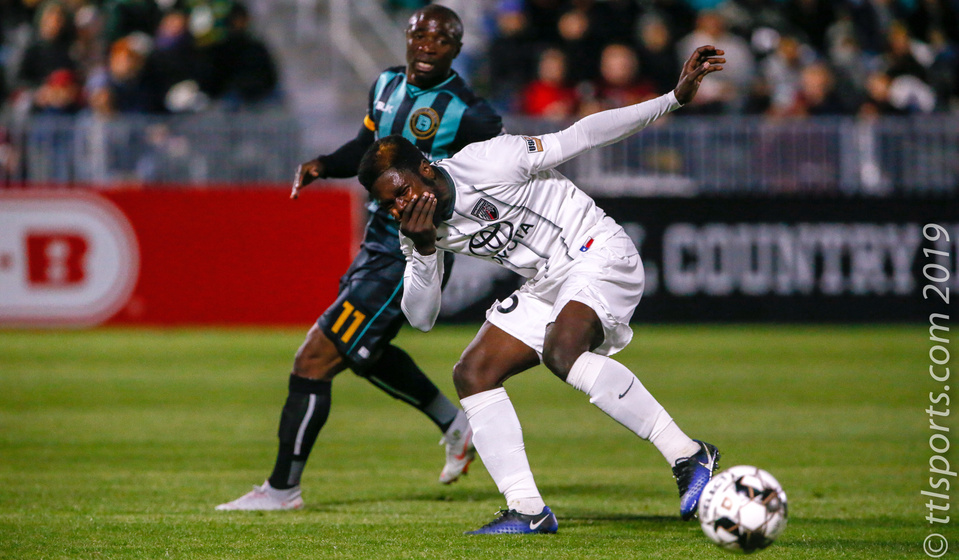 The Austin Bold FC (3 games, 1 win, 1 draw, 1 loss) defeated the San Antonio FC (4,0,3,1) in their inaugural home match by a score of 1-0. A standing room only crowd of 5,803 filled Bold Stadium on a cool night stoked by a strong wind out of the north.
Austin striker Kléber Giacomazzi tallied his second goal of the season, drilling the ball into the back of the net after defender Sean McFarlane deflected a corner kick toward the back post. Goaltender Diego Restrepo earned his second shutout of the season, placing him in a tie for second in the league.
The Bold had several scoring opportunities. Midfielder Xavier Báez narrowly missed on two opportunities, including a shot in the 12th minute from inside the goal area that sailed wide of the left post. And midfielder Valeri Saramutin came close in the 73rd minute with a shot from outside the box, but the ball sailed high and wide.
The entire match seemed to be tilted to Austin's advantage because of more aggressive play and cleaner execution. Austin appeared more aggressive on the pitch, making nearly twice as many interceptions and tackles than San Antonio. San Antonio appeared a little less disciplined, being called for off sides on six occasions to only twice for Austin. San Antonio out-shot Austin 15 to 8, but only one on those shots was on-target. Austin had two shots on-target and one resulted in a goal.
San Antonio gave three players their first starts of the season: Jonathan Viscosi, Leeroy Maguraushe and Brian Gomez. Goalkeeper Viscosi recorded one save on the night. And midfielders Maguraushe and Gomez each recorded one chance created a piece.
San Antonio generated momentum late in the match. Attacks by forward Ever Guzman and midfielder Walter Restrepo each sailed just over the crossbar.