Austin's Moorespeed takes Porsche
GT3

Cup Saturday May 8, 2017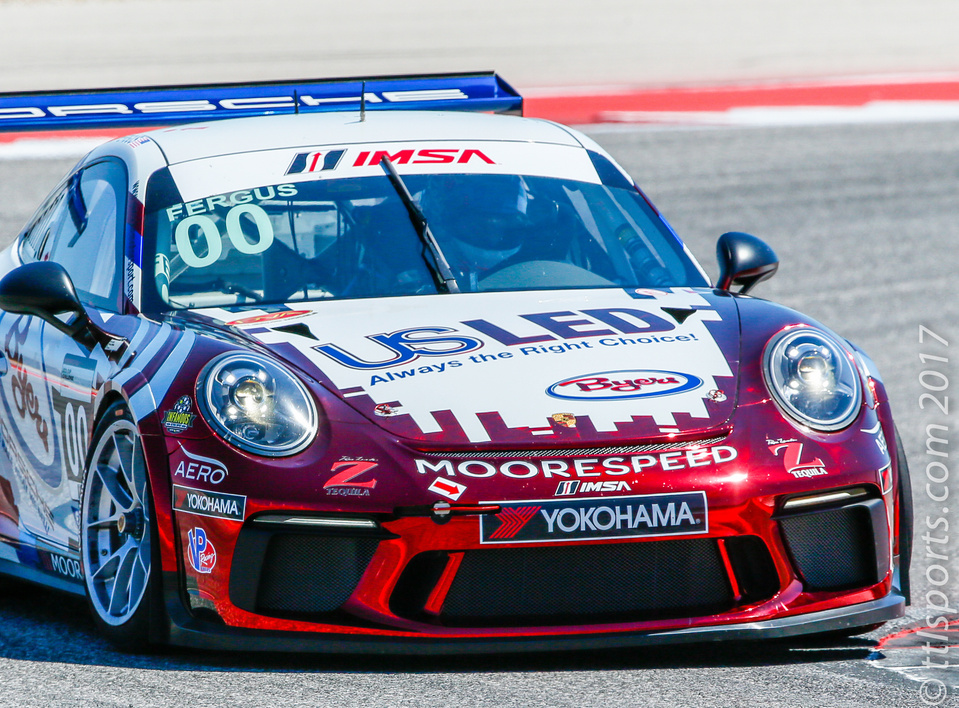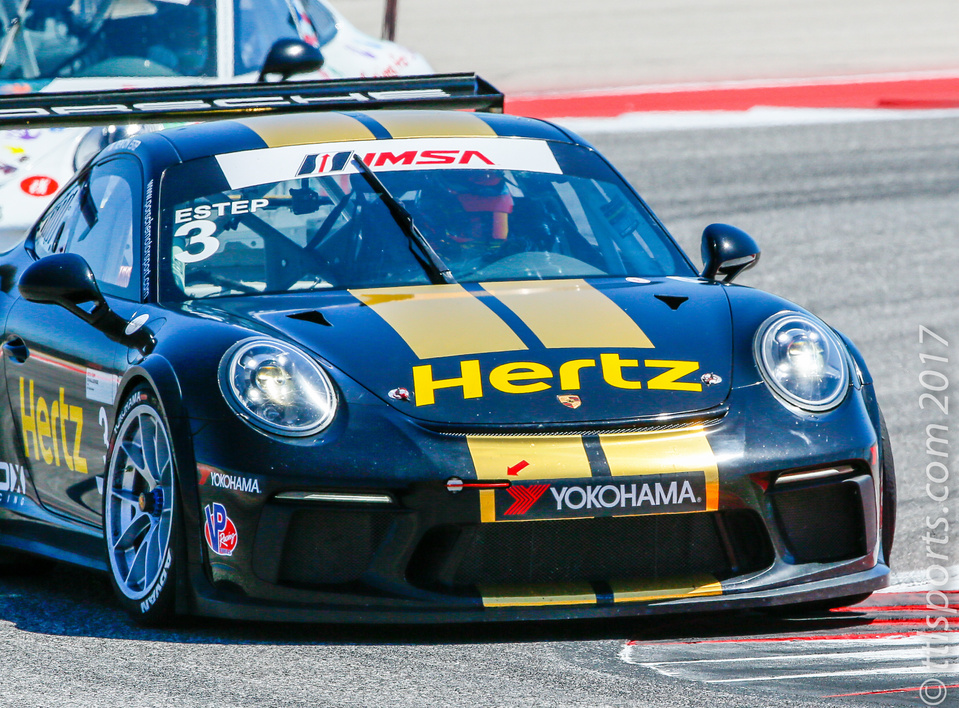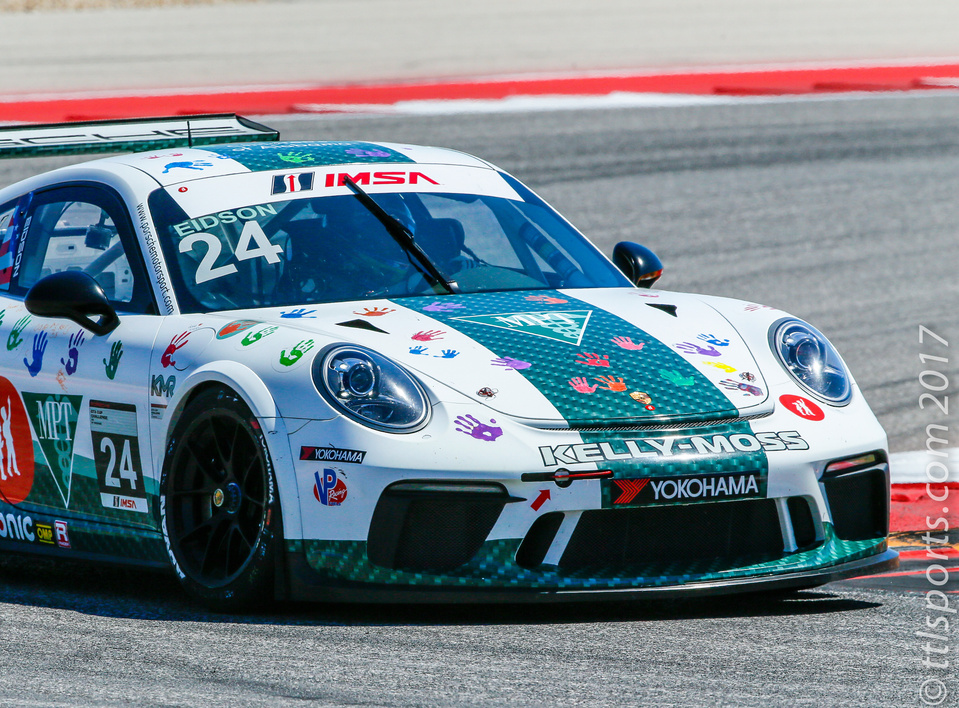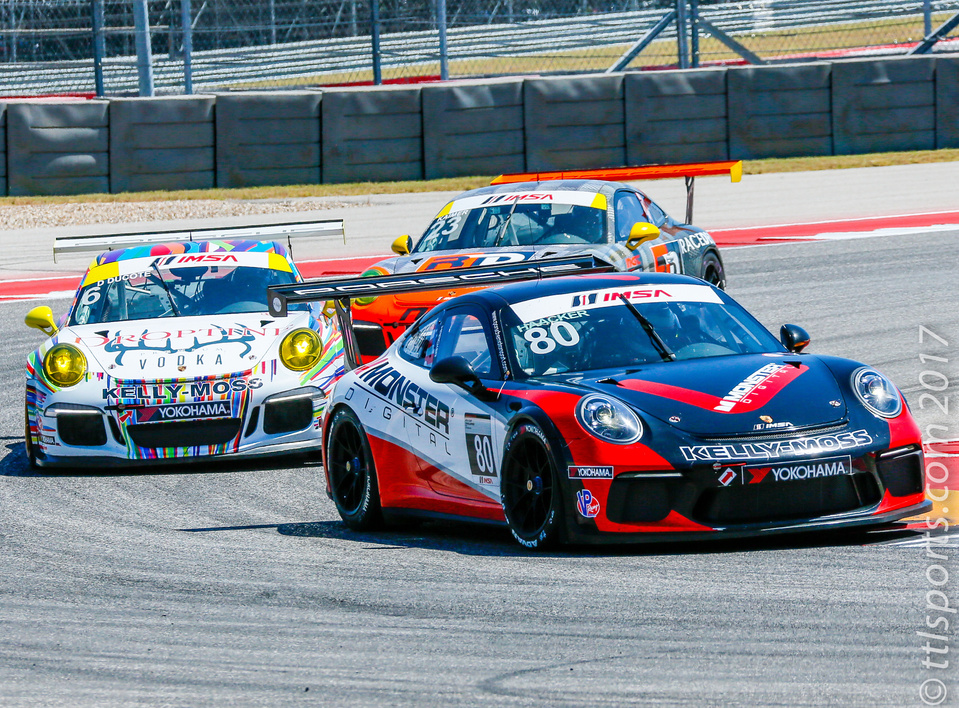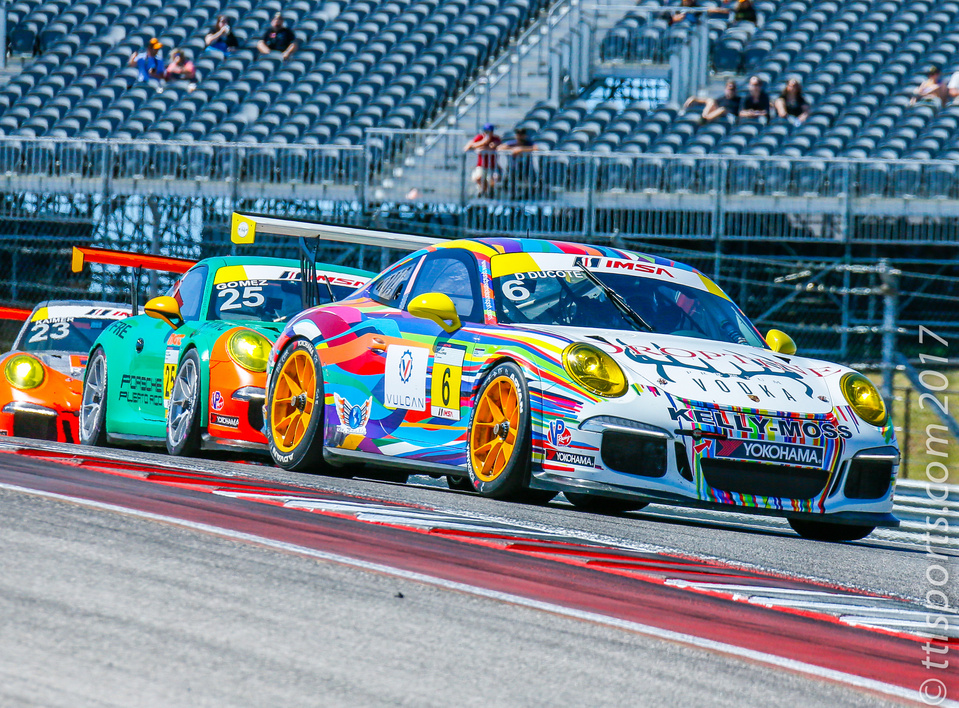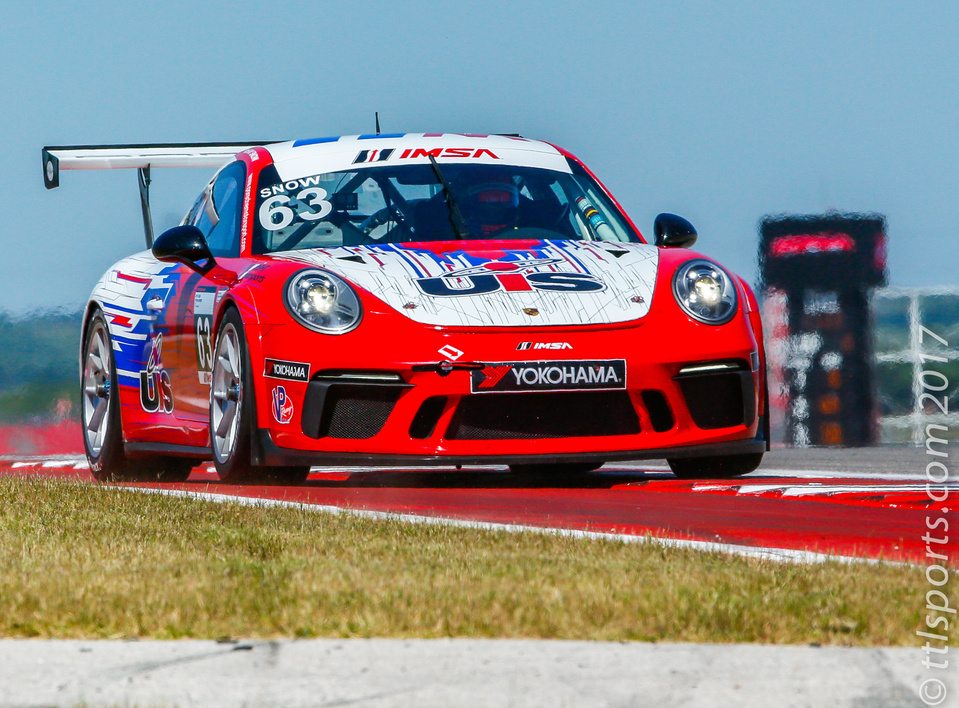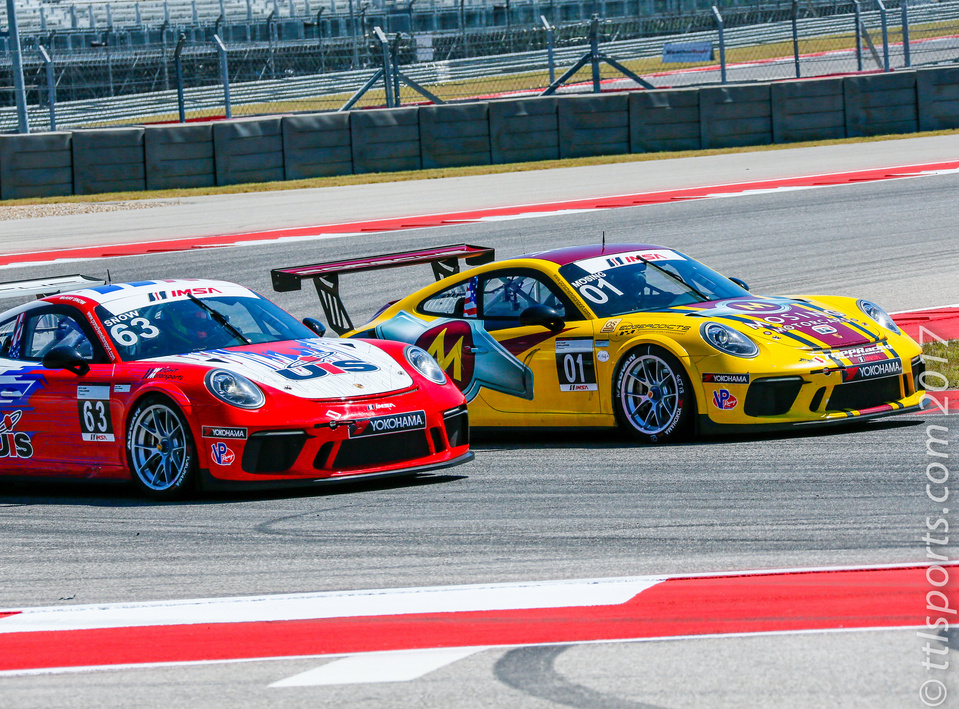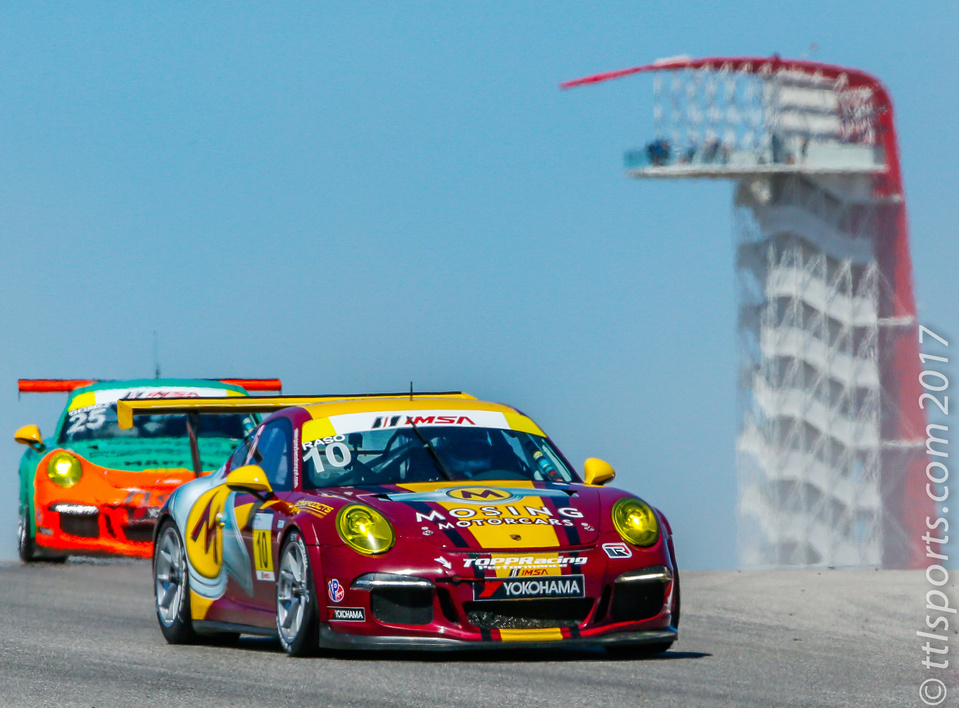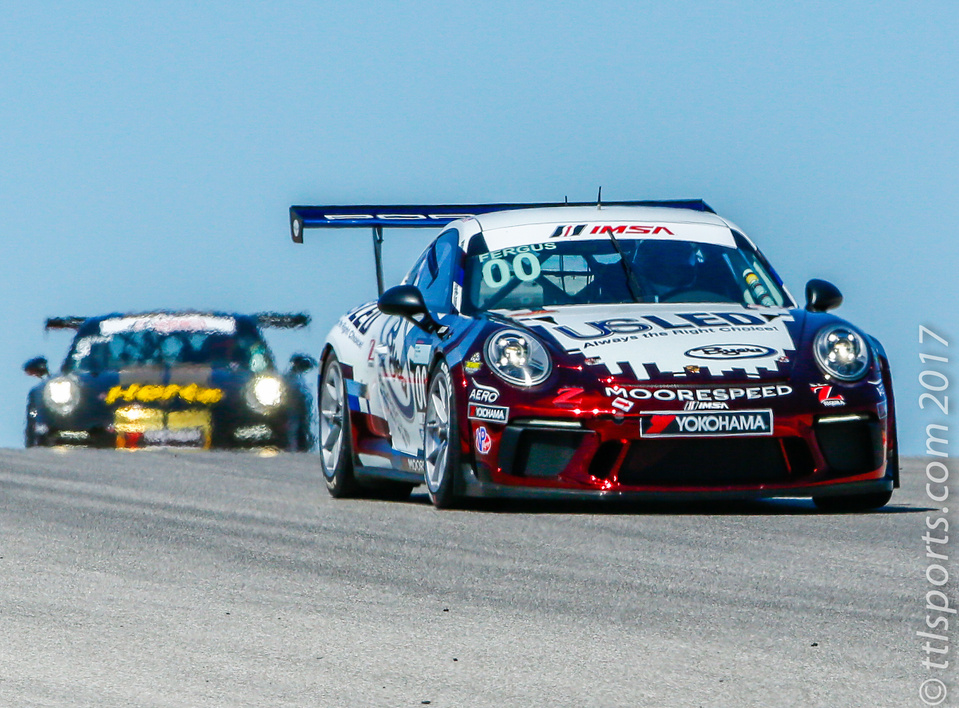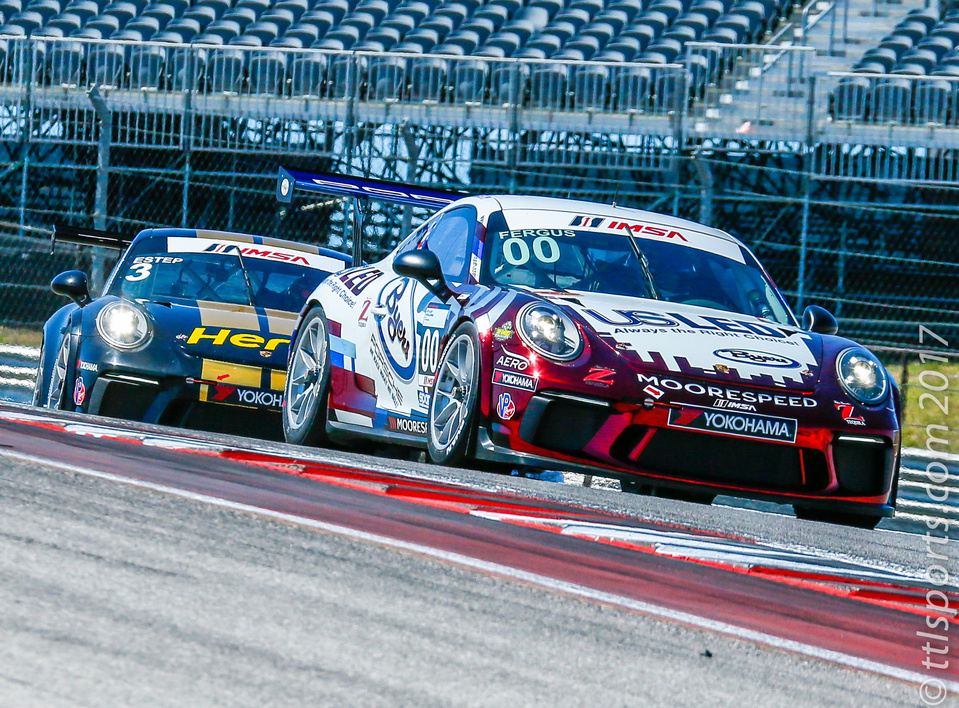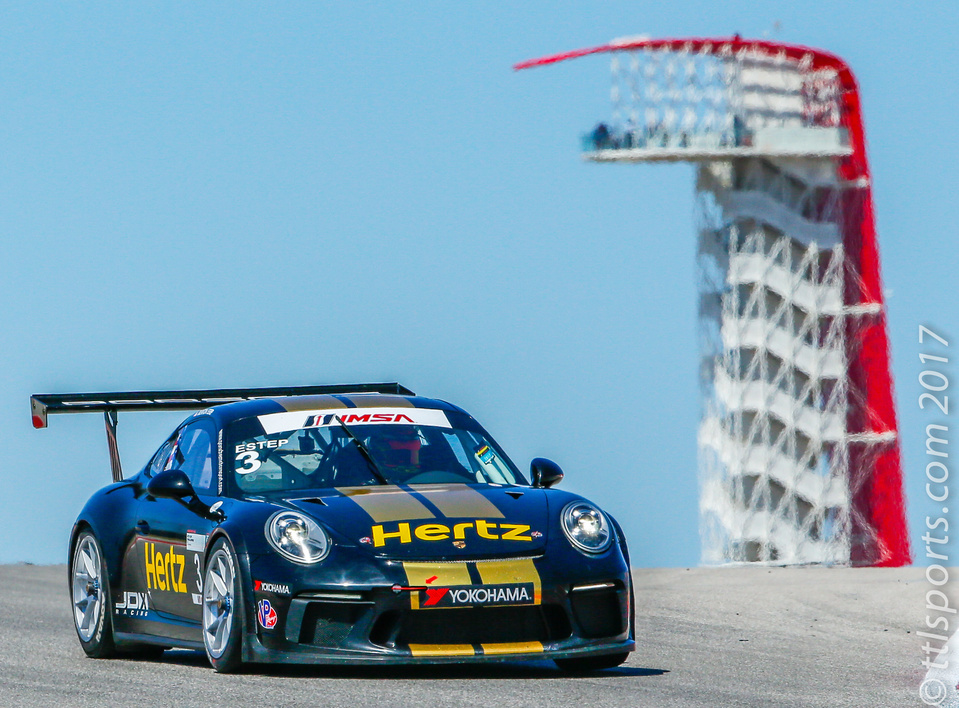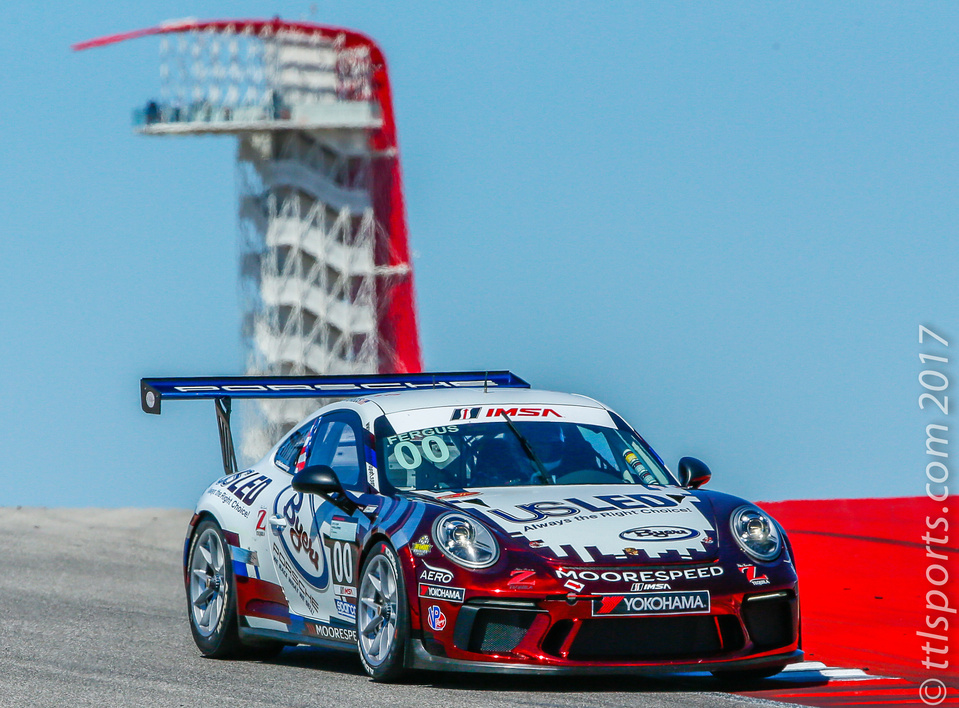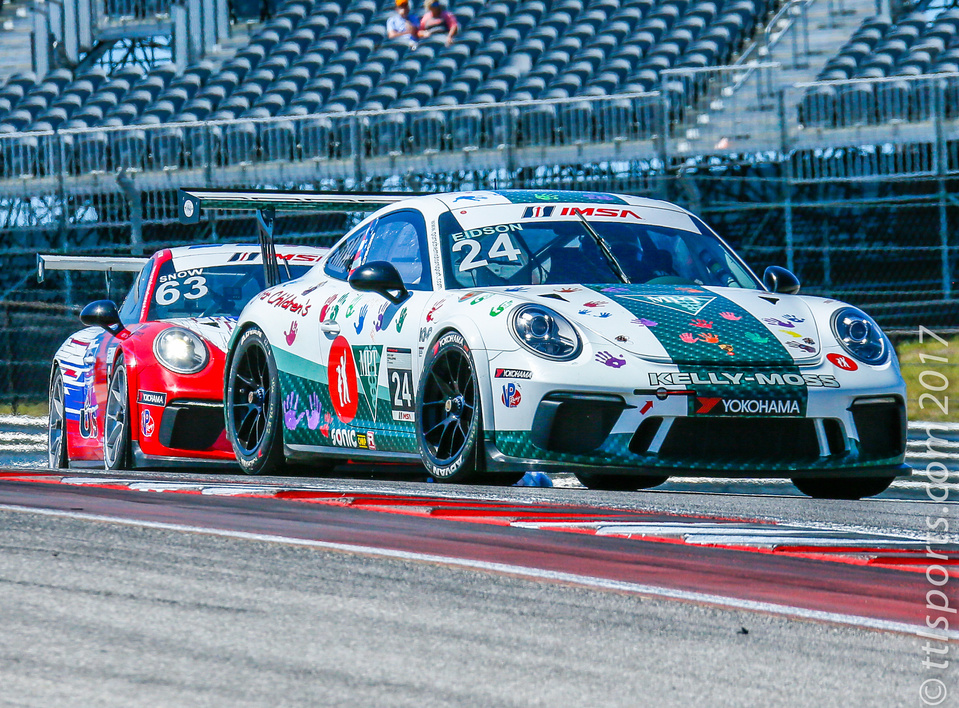 Rounds 5 and 6 of the Porsche GT3 Cup Challenge USA by Yokohama took place at Circuit of The Americas (COTA) in Austin, Texas on Friday and Saturday. The Porsche GT3 Cup Challenge is in its 13th season and is one of the largest of Porsche's single-make Cup Challenge series in the world. Racing is divided into two classes: Platinum Cup, featuring the seventh (current) generation of the streetcar; and Gold Cup, which is for the previous iteration of the racecar.
Round 6 took place on Saturday and saw Corey Fergus of Moorespeed (#00) the first to the green flag, but was overtaken by Trenton Estep (#3) in Lap 1. Fergus retook the lead on the same lap, which was the start of heated back-and-forth battle. Fergus ultimately who grabbed the lead for the last time on Lap 9 and held it through the checkered flag for his first series victory. Estep finished closely behind in second place.
Anthony Imperato (#91) battled with Estep, switching from third to second and back to third place. However Jake Eidson (#24) ultimately overtook Imperato and claimed third place.
Andy Nietupski (anietupski@ttlsports.com)