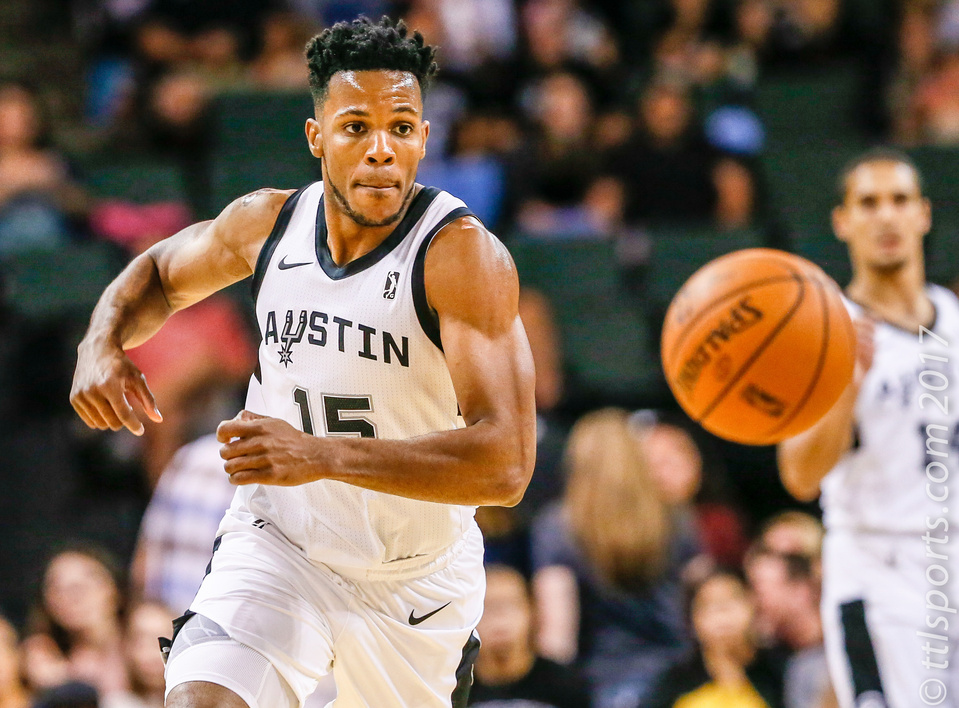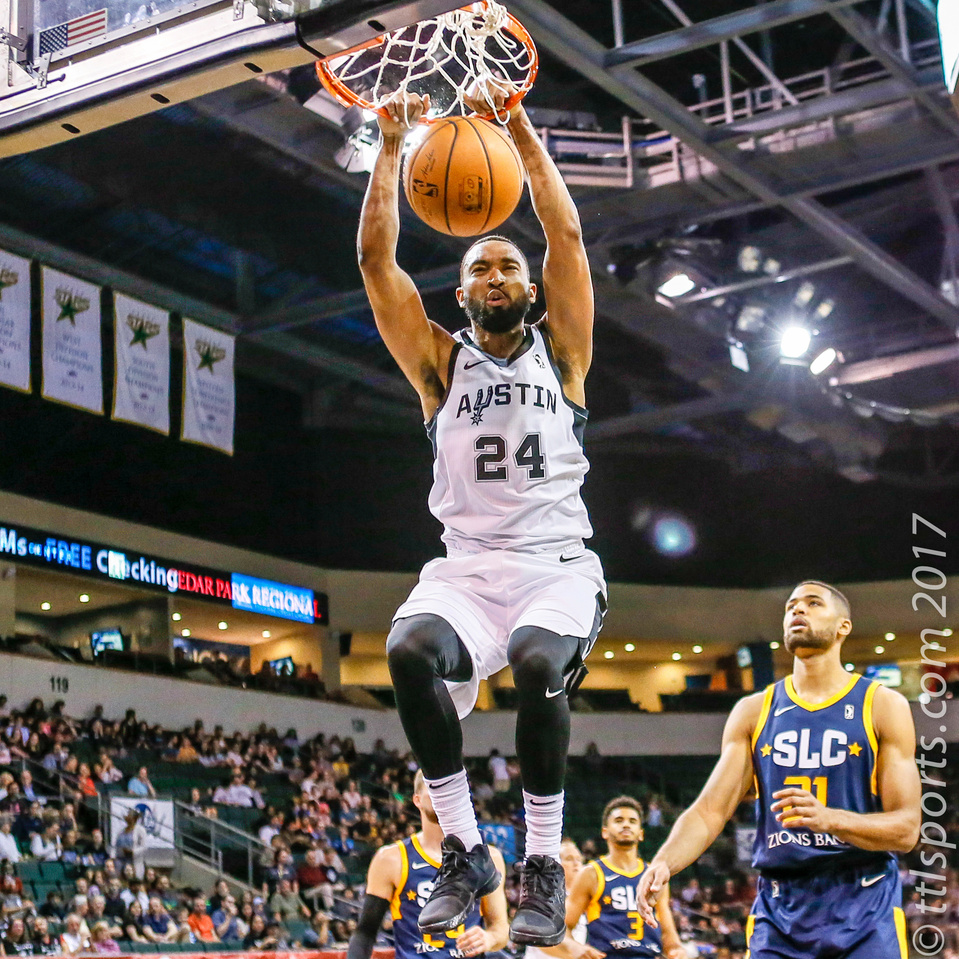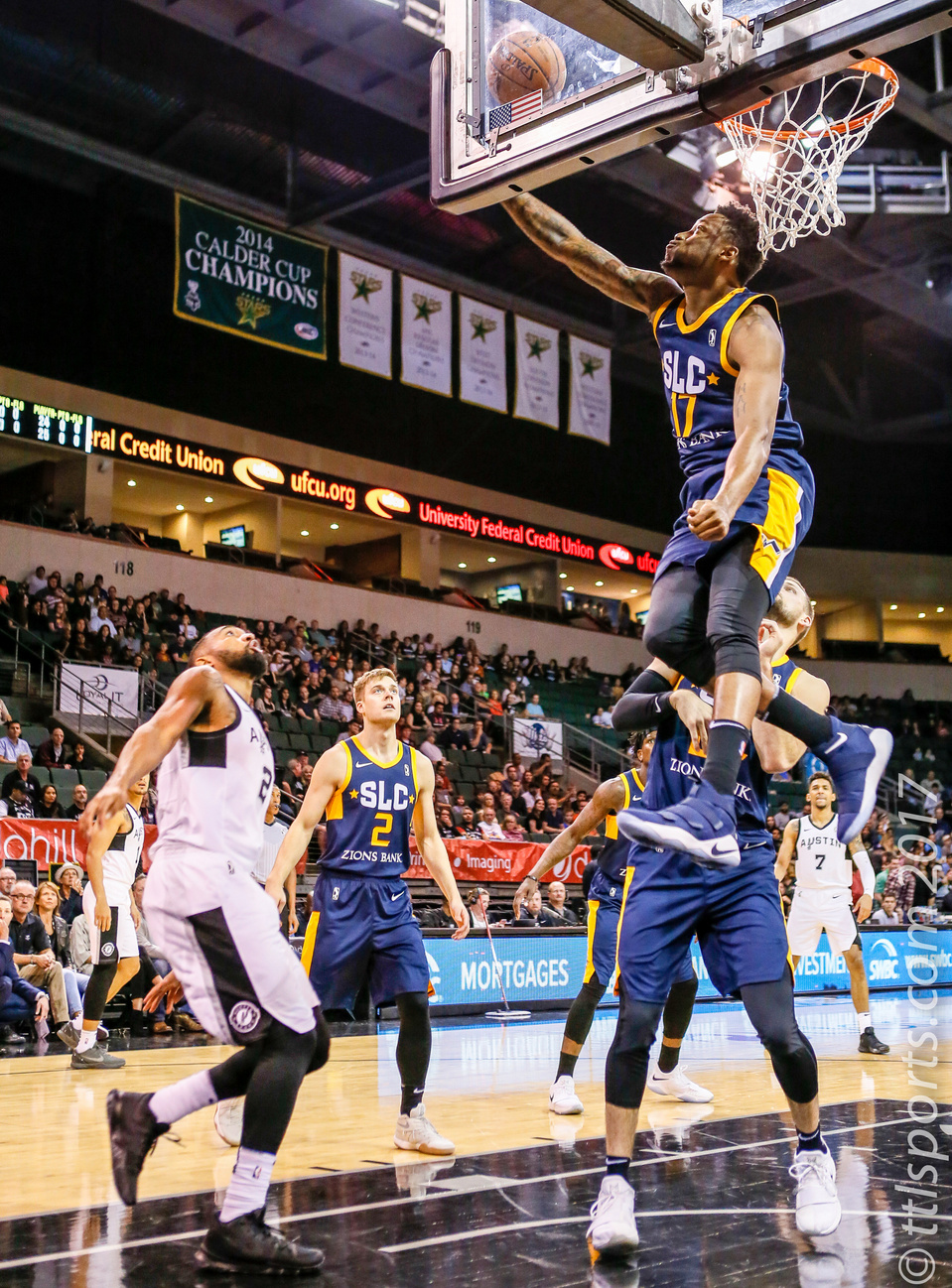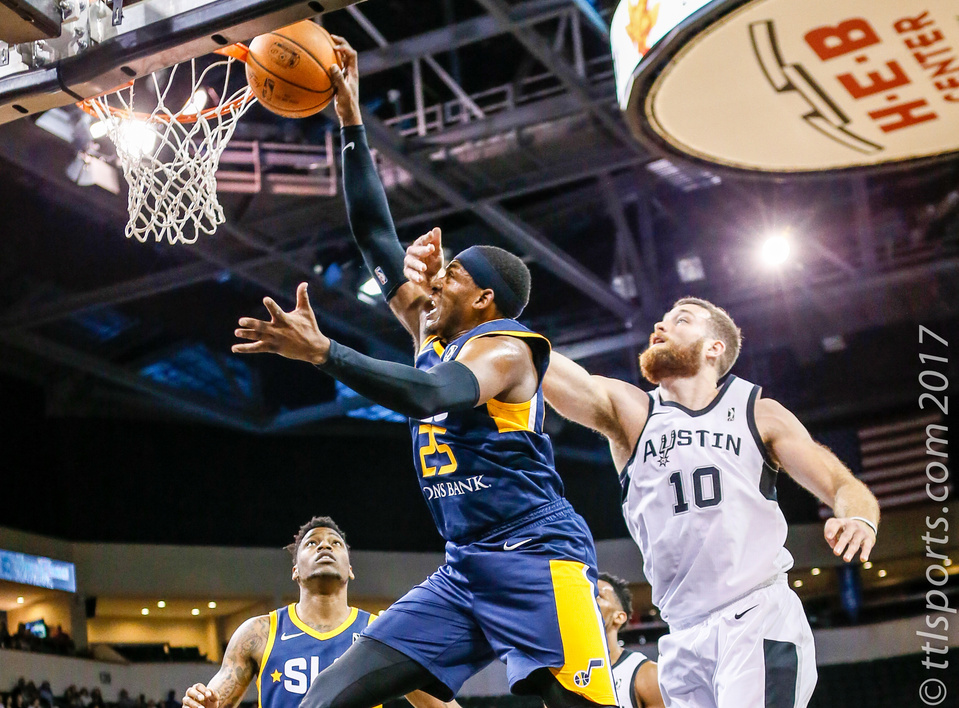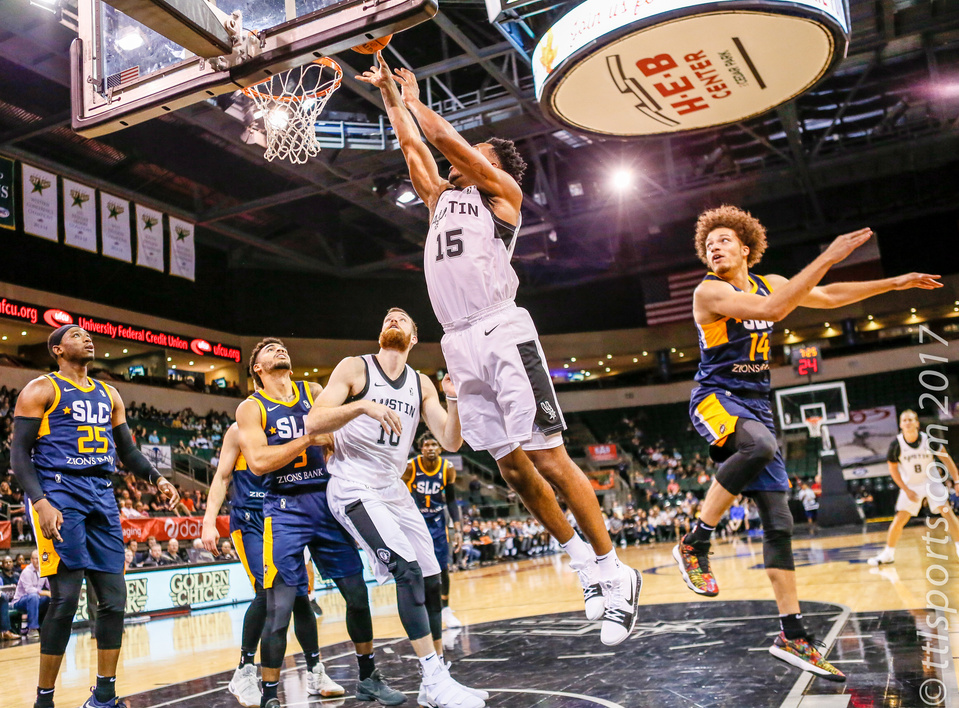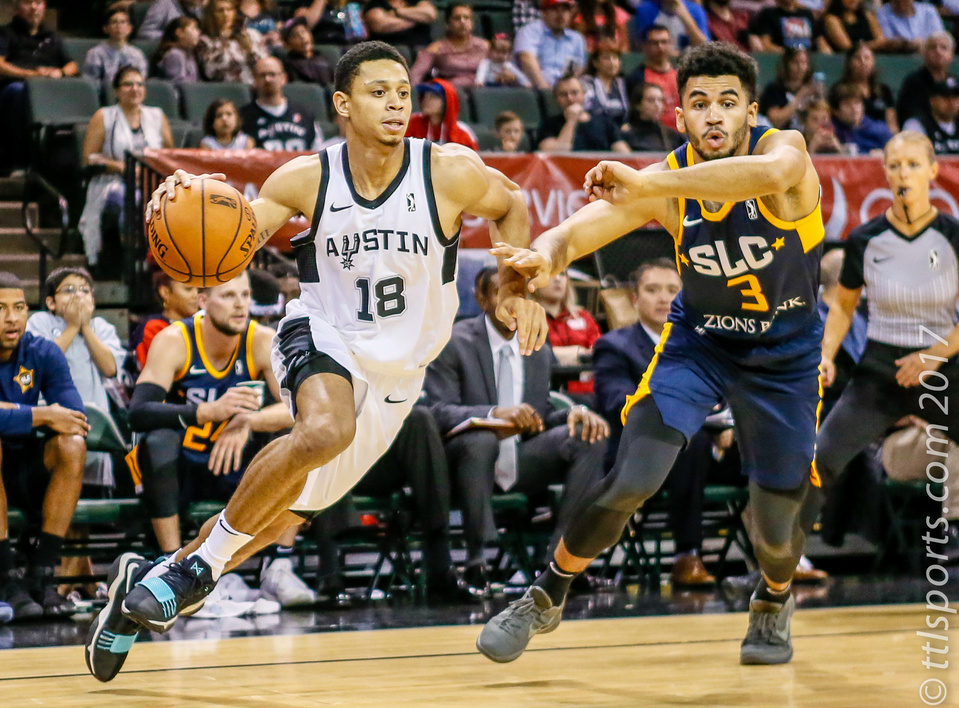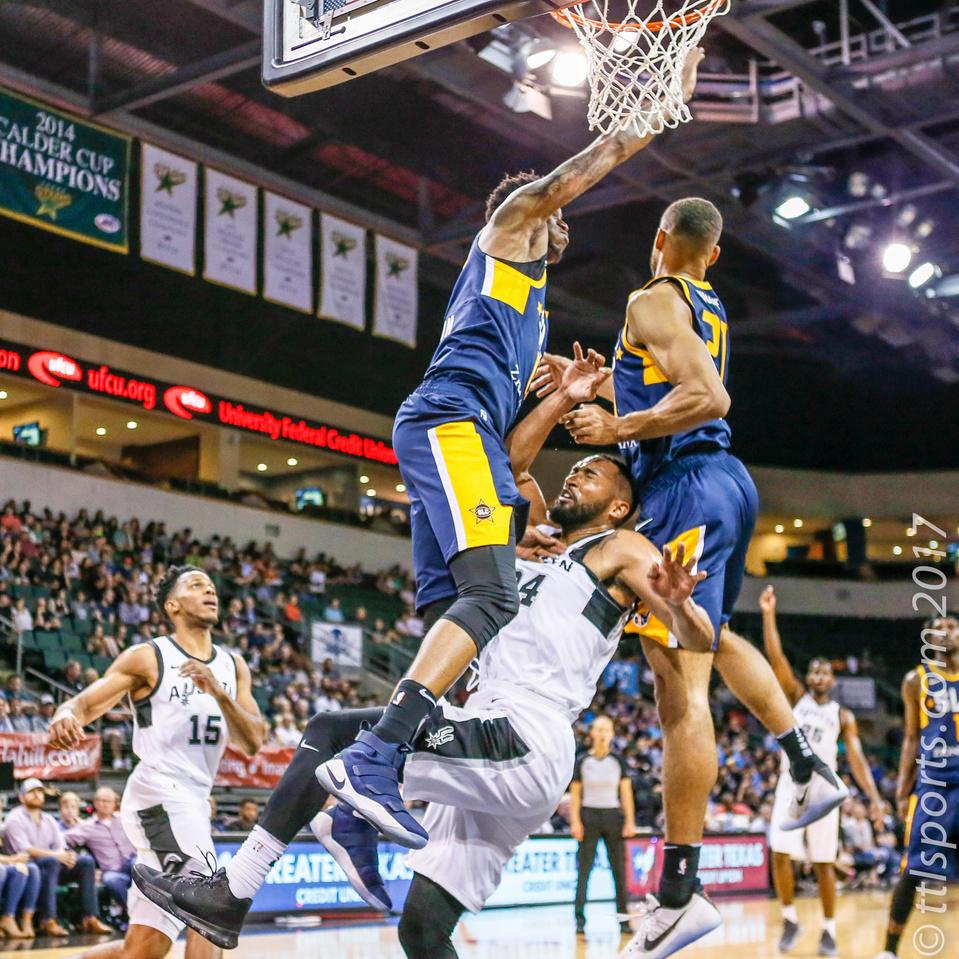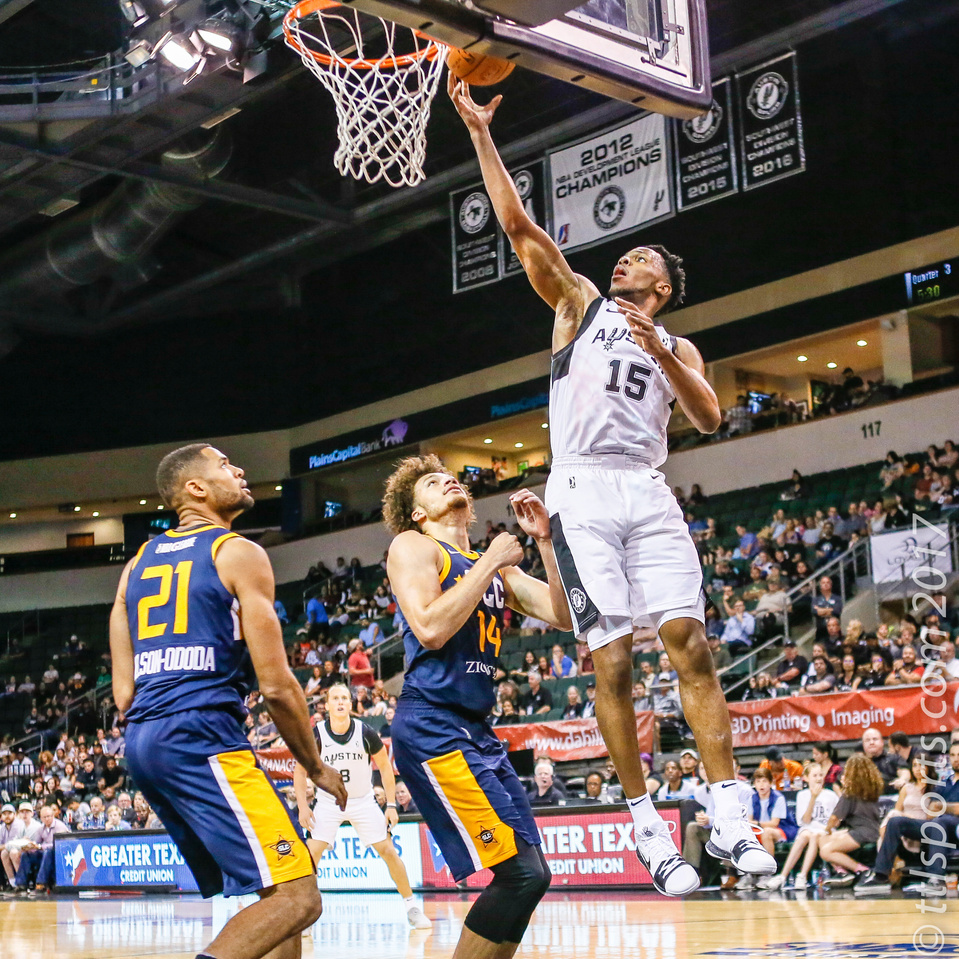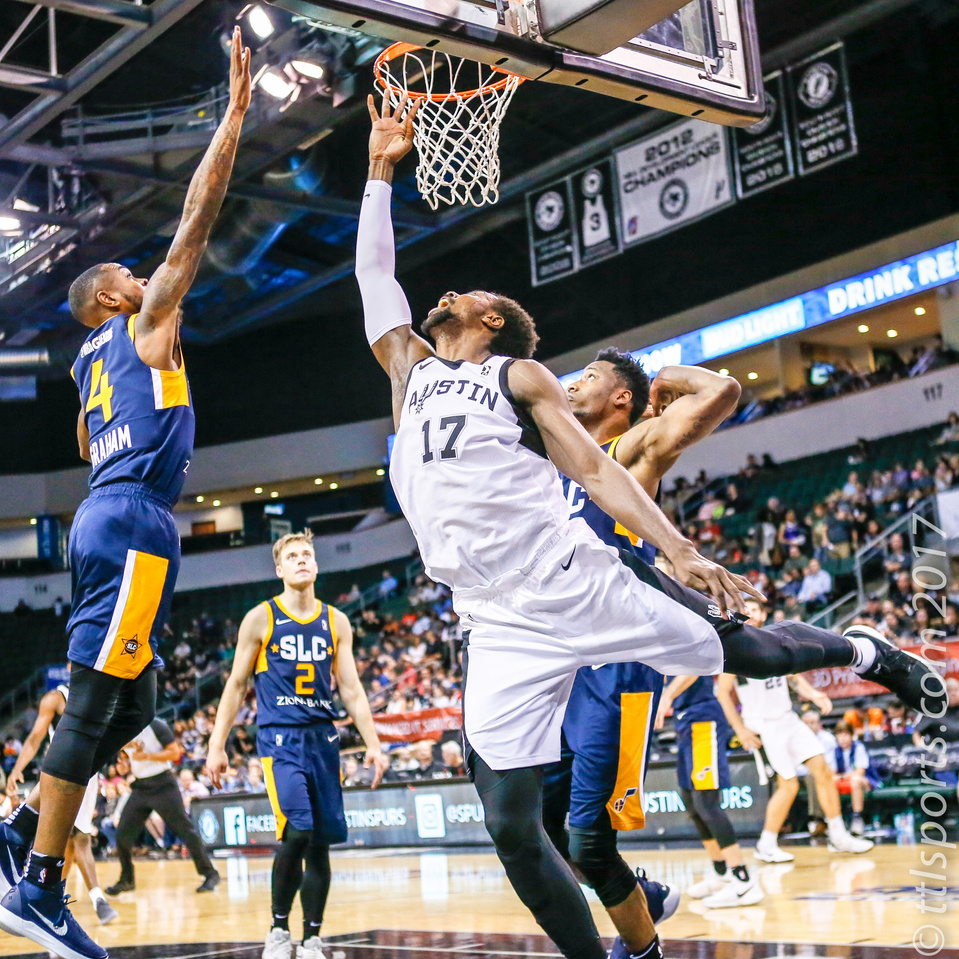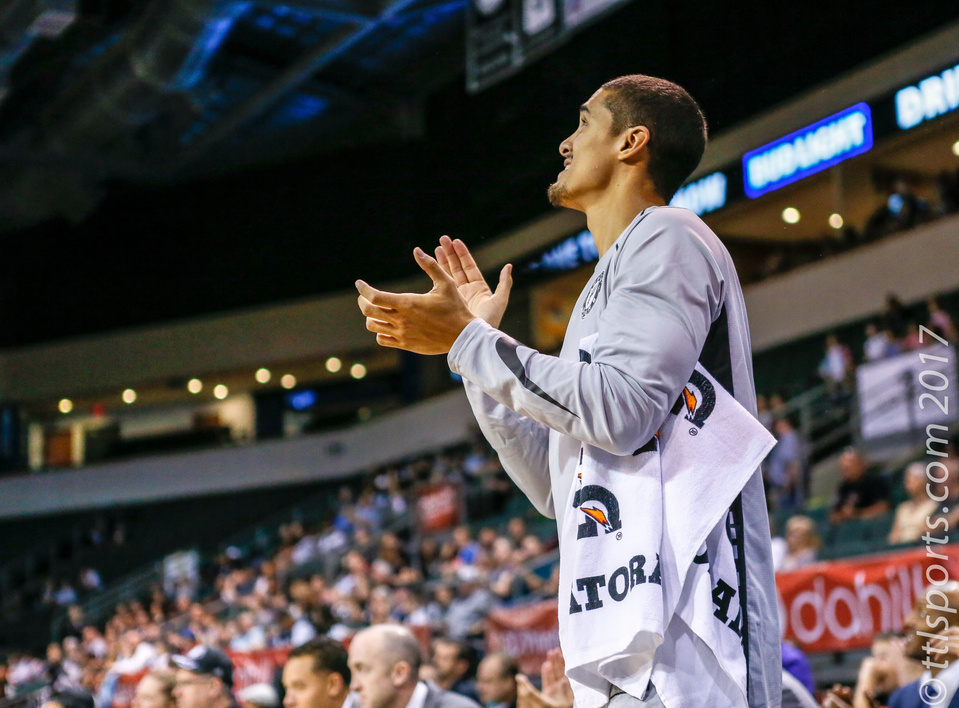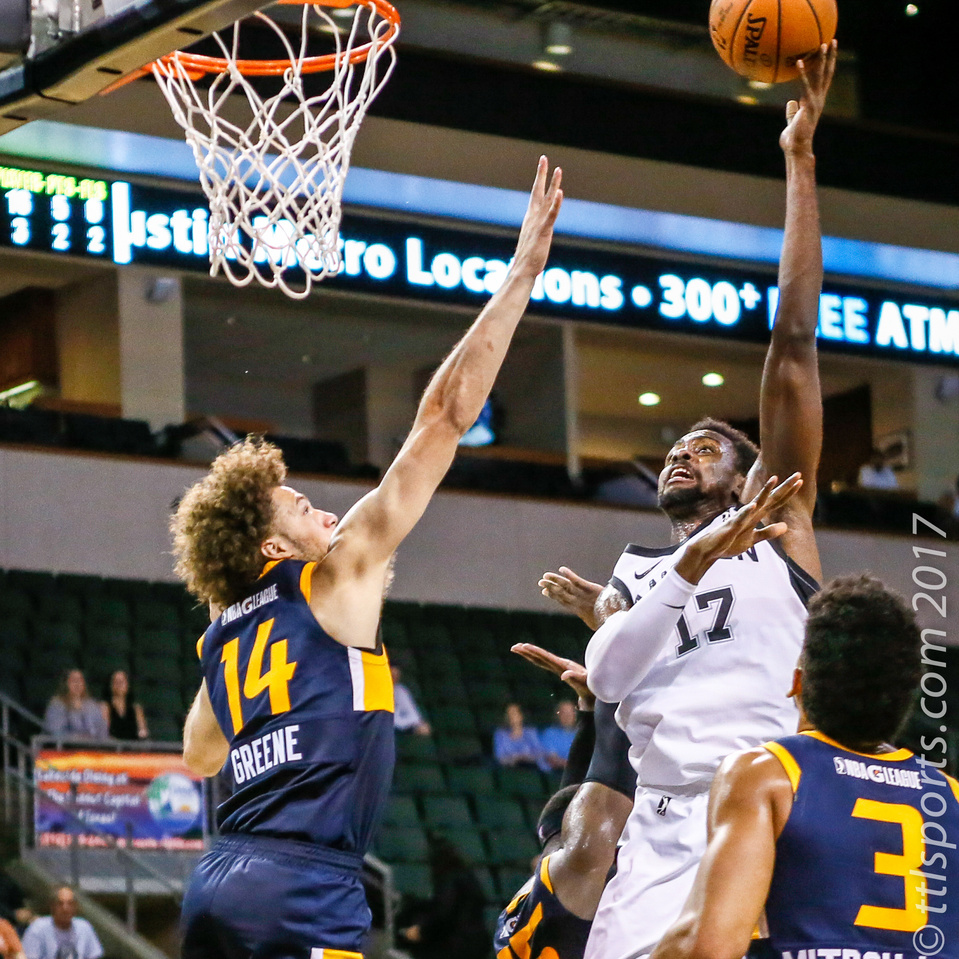 The Salt Lake City Stars took on the Austin Spurs in the inaugural season of the NBA Gatorade League (G League). The league was previously known as the NBA Developmental League.
In addition to the new name, the league brings the first year of two-way contracts. The two-way contract makes it easier for player to move between the parent team (e.g., the San Antonio Spurs) and the G league team (e.g., the Austin Spurs). Darrun Hilliard and Livio Jean-Charles are working under two-way contracts for the Spurs. Use of two-way contract may give the league a farm team look to player development and retention, similar to the American Hockey League and AAA Minor League Baseball.
Both team started play tentatively. The first point came from a foul shot, and the first basket from the floor came nearly two minutes into the game. About halfway through the first quarter the Spur open things up and manhandled the Stars for the remainder of the game. The Spur never trailed the Stars, and had as much as a 43-point lead.
What was especially notable was the synchronized play of the Spurs. Passes off the rim for layups and dunks gave a pleasant premonition of what might come in the season. Especially after just two weeks of practice since the draft.
High points for the evening were the assist. The team is jelling whenever assists are 20
or greater. The Spurs recorded 26 for the evening, compared to just 5 for the Stars.

Individual shout-outs go to Olivier Hanlan 25 points and 5 rebounds. Following closely behind were Livio Jean-Charles and Darrun Hilliard with 21 and 20 points respectively. Sophomore Jeff Ledbetter led the team with 10 assists, and big man Matt Costello with 11 rebounds.
Final score: Salt Lake City Stars (0-1) 88, Austin Spurs (1-0) 131.
Andy Nietupski (anietupski@ttlsports.com)