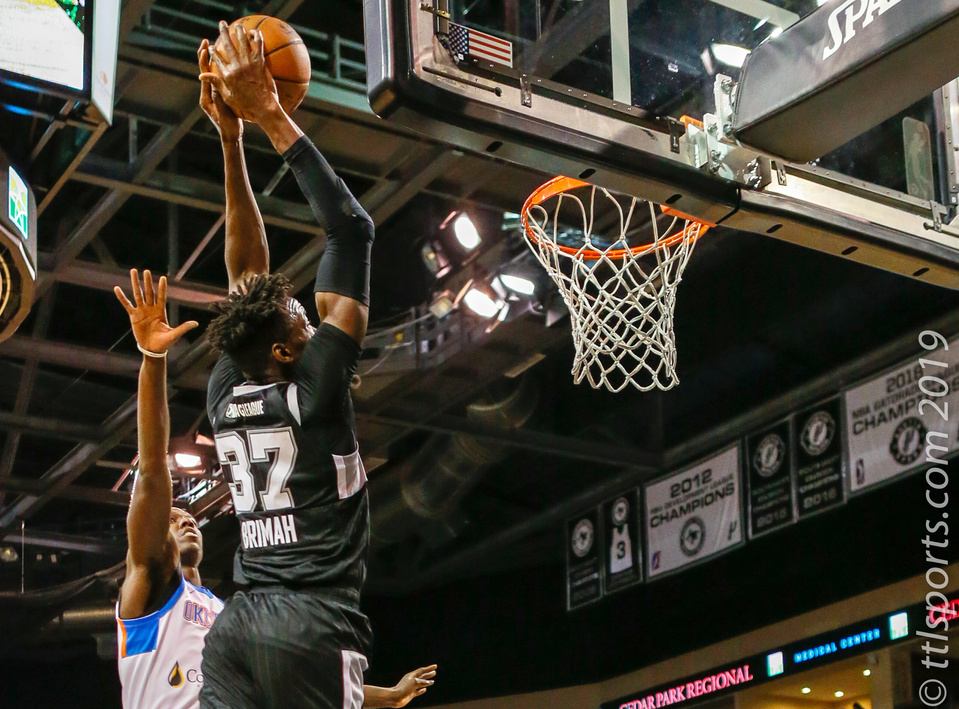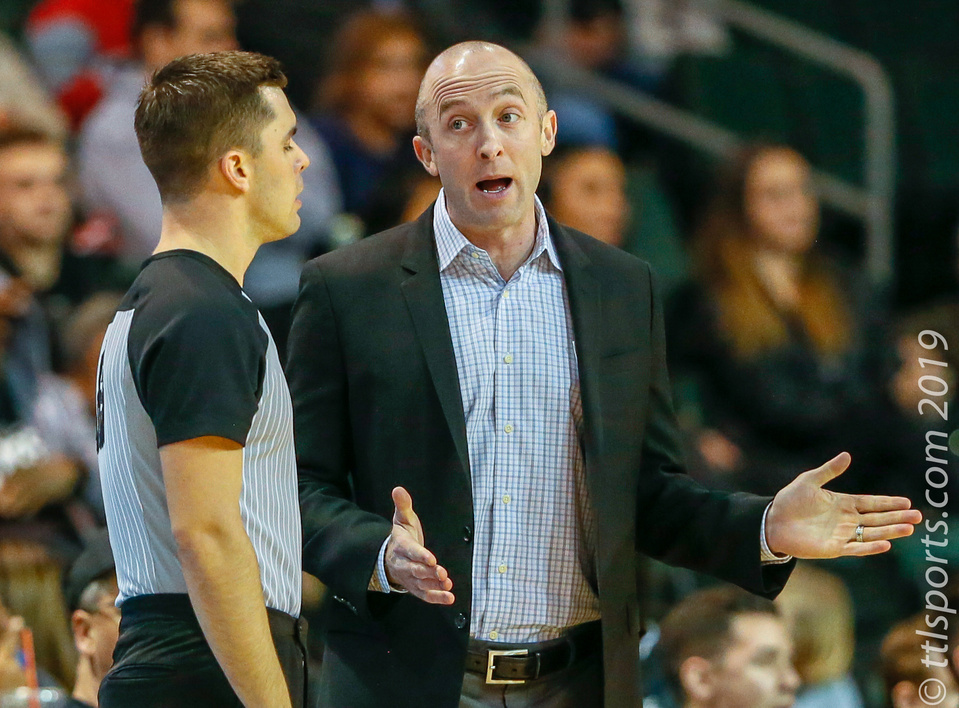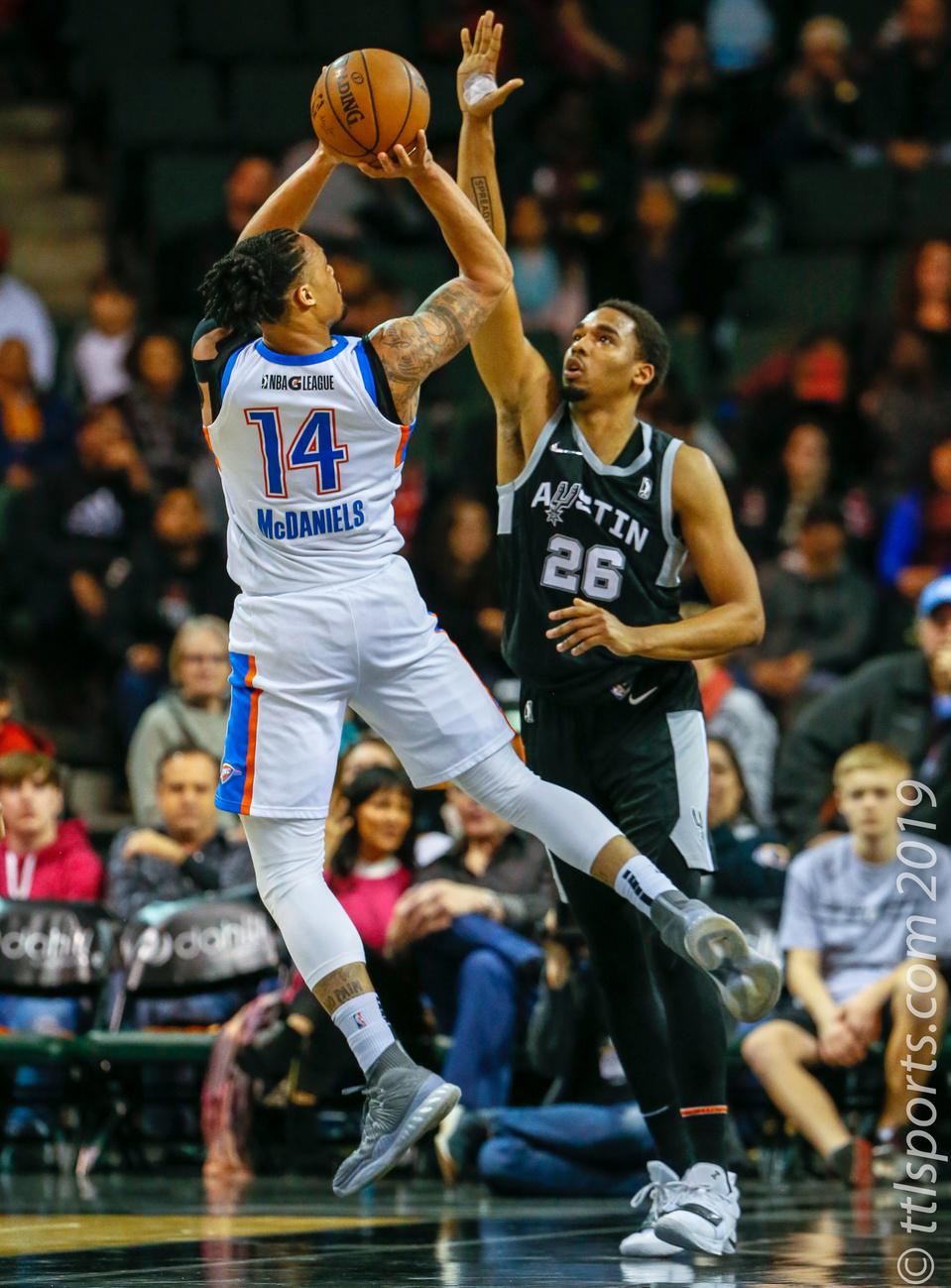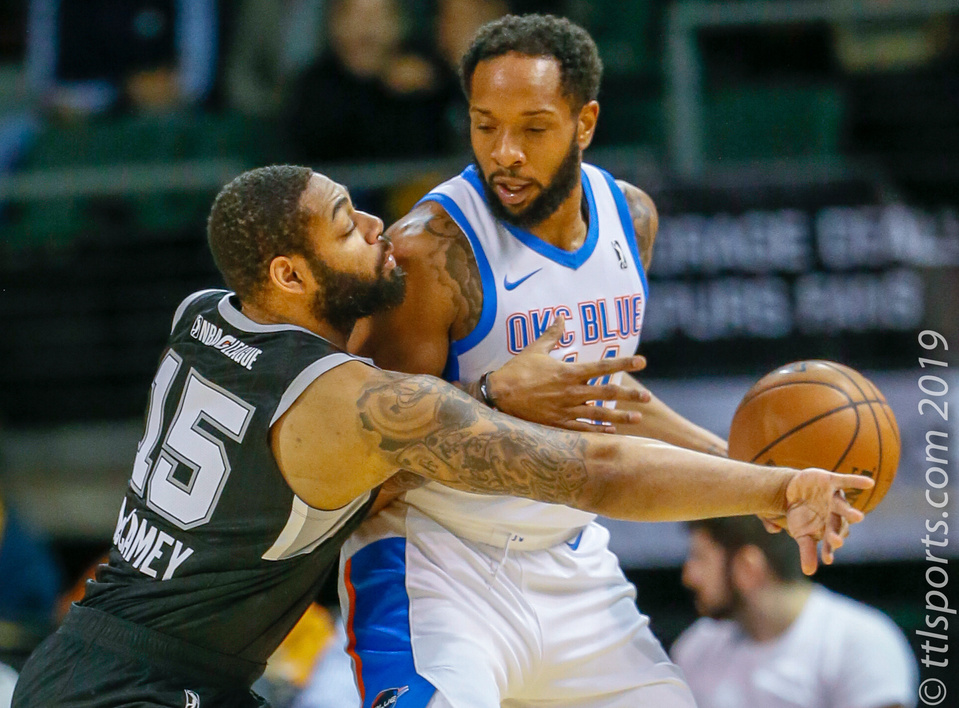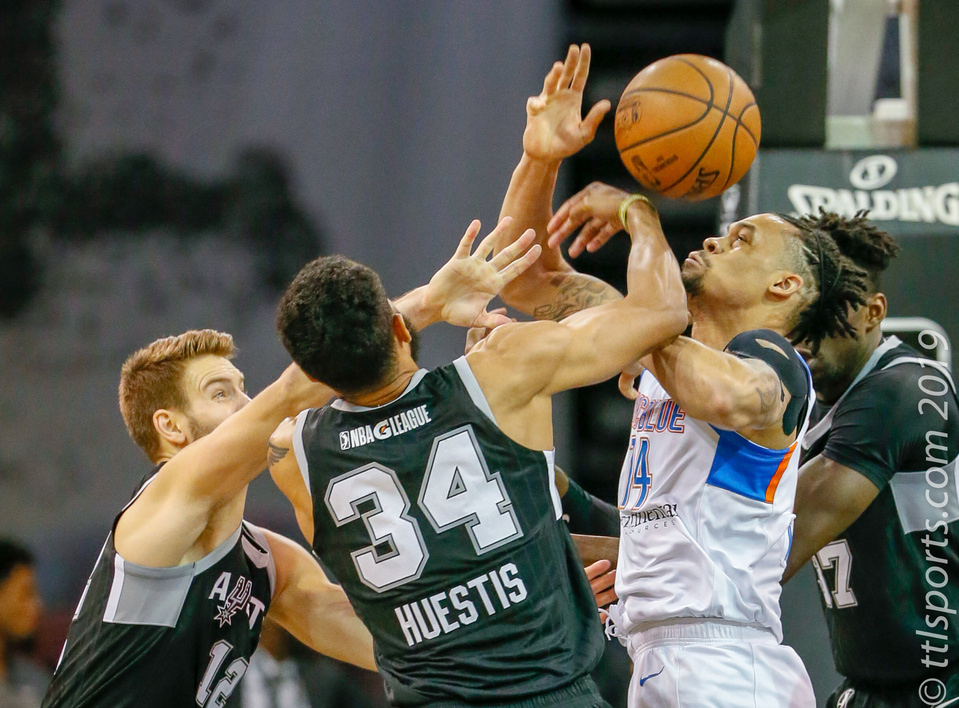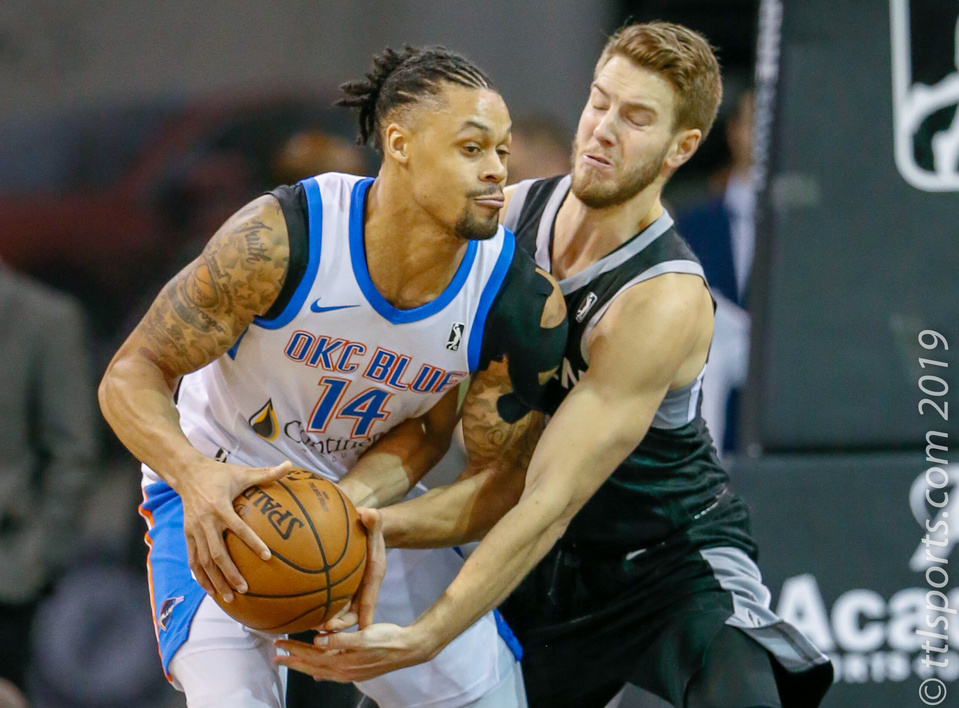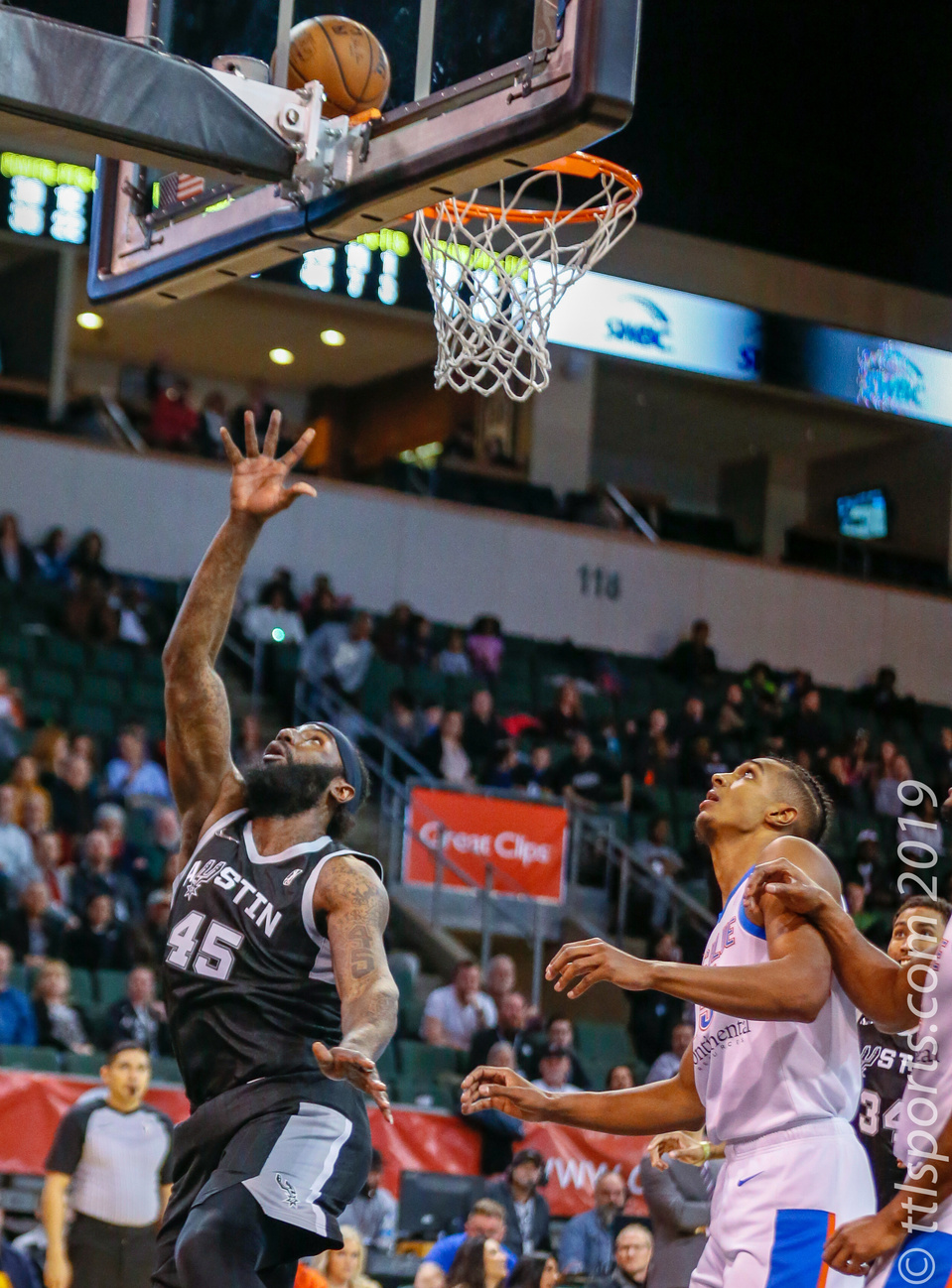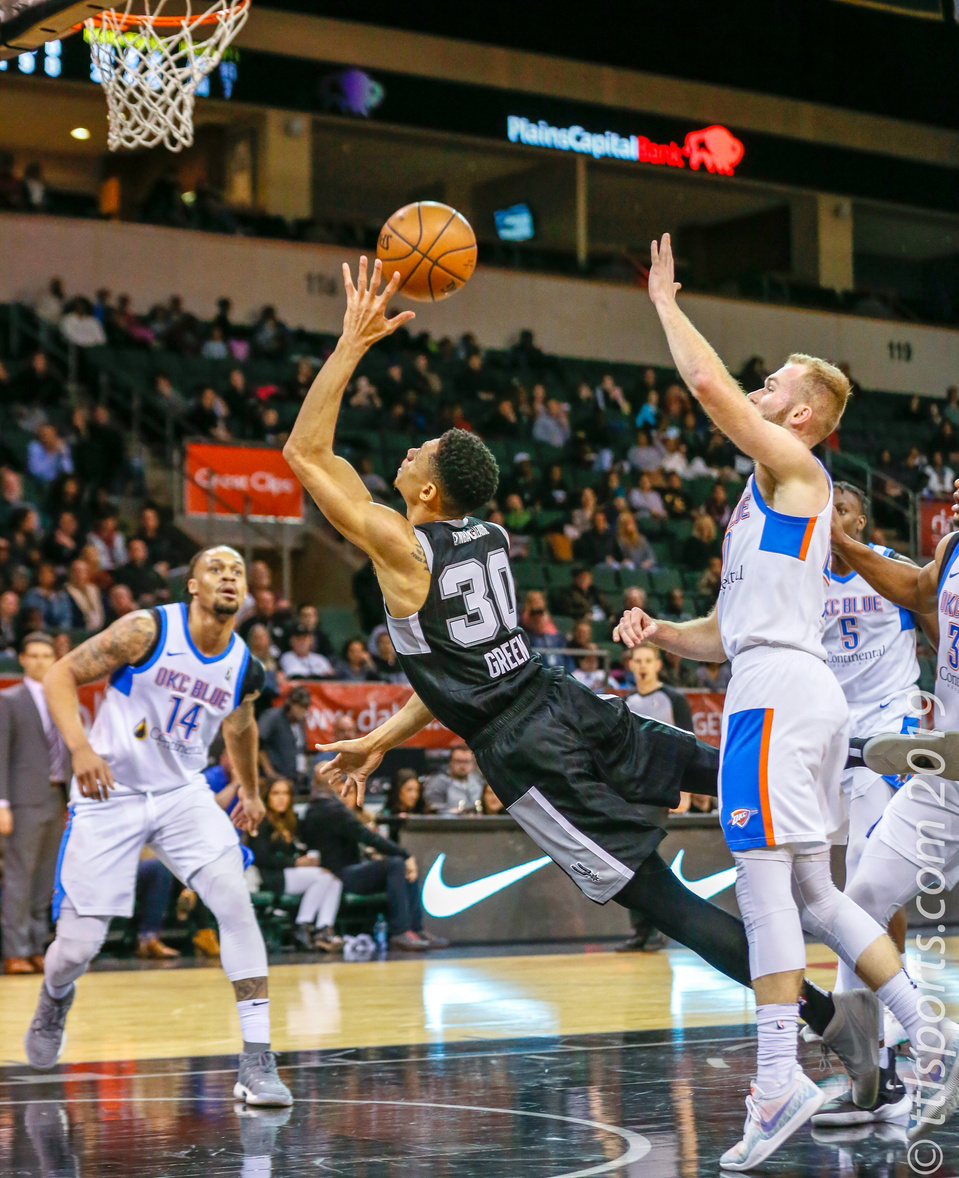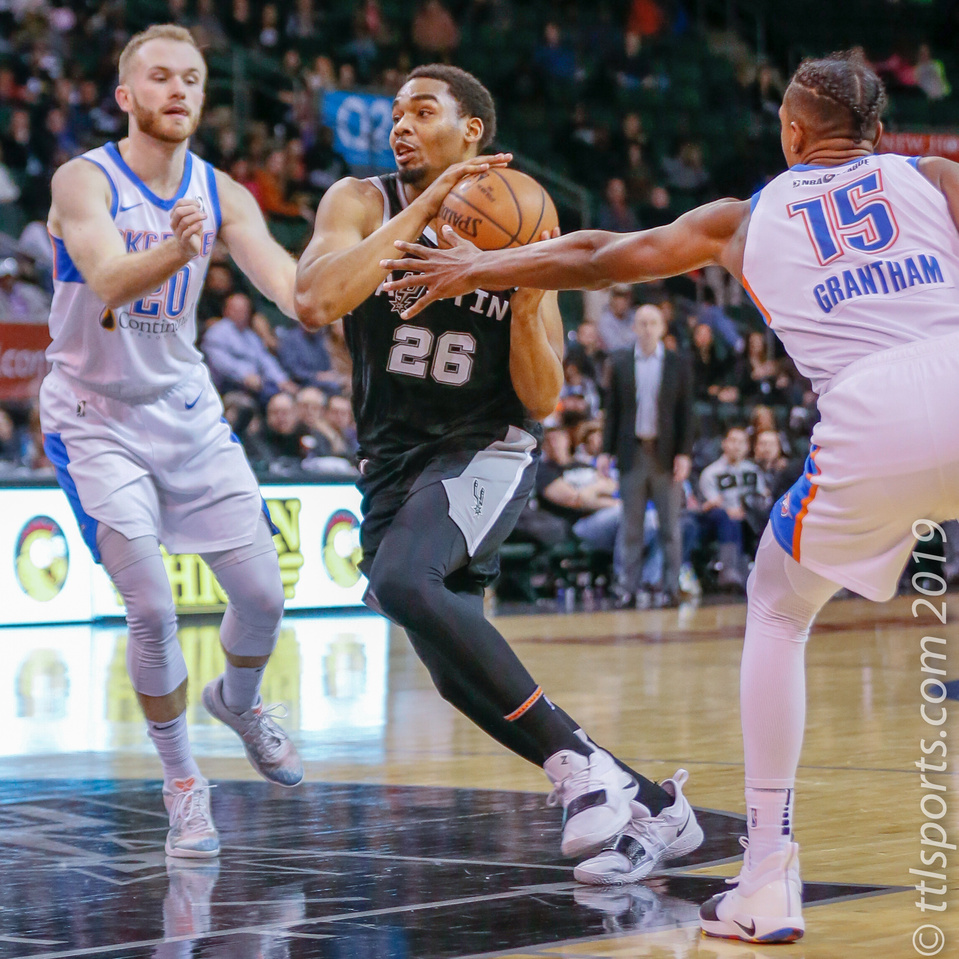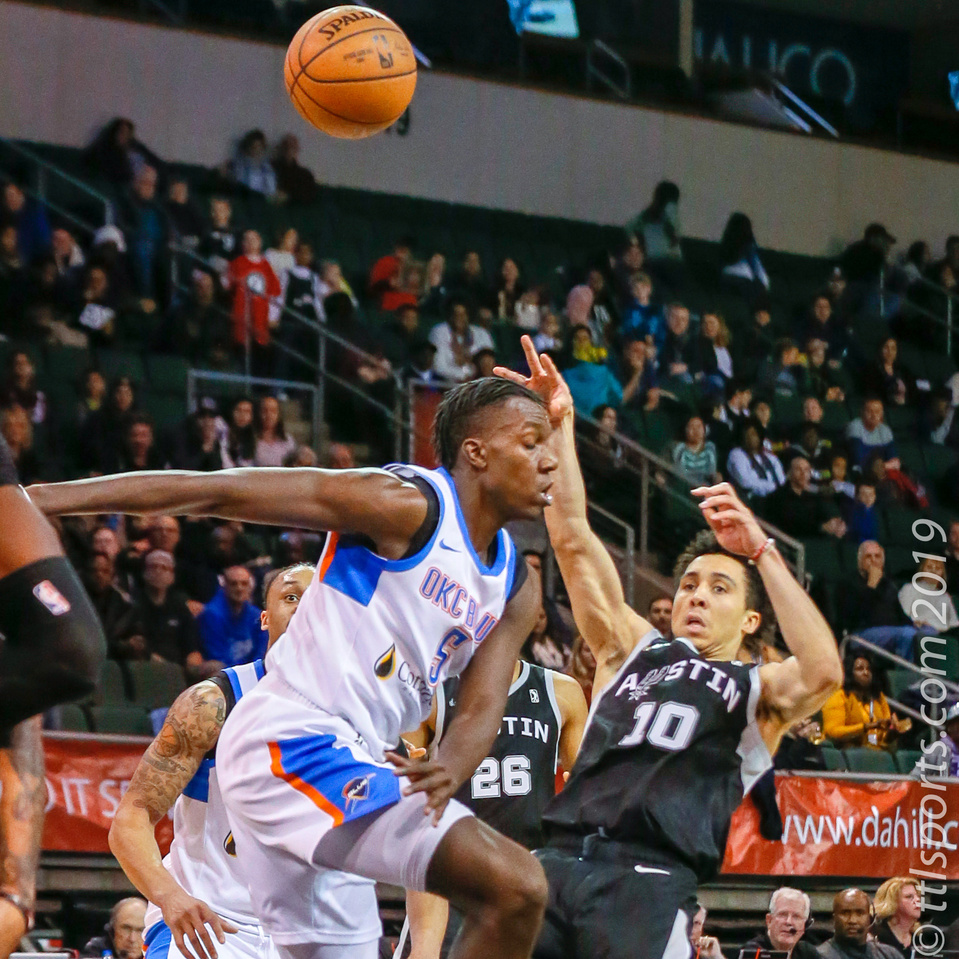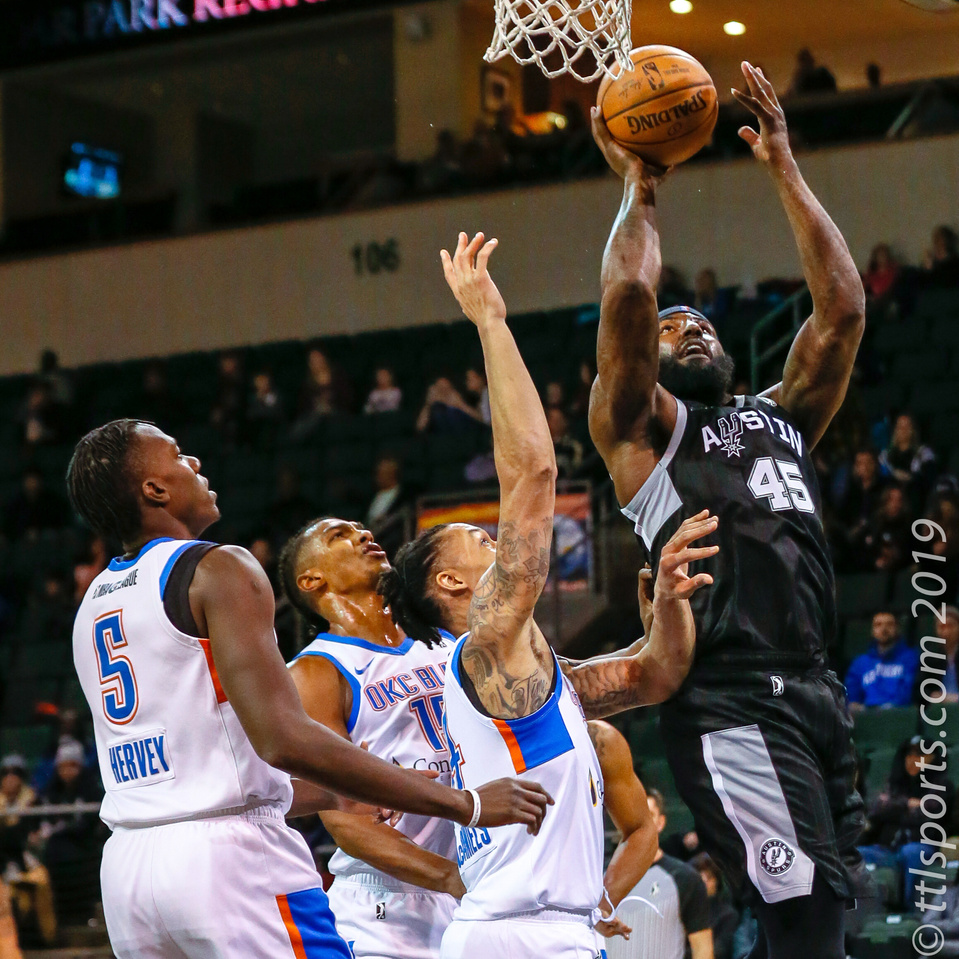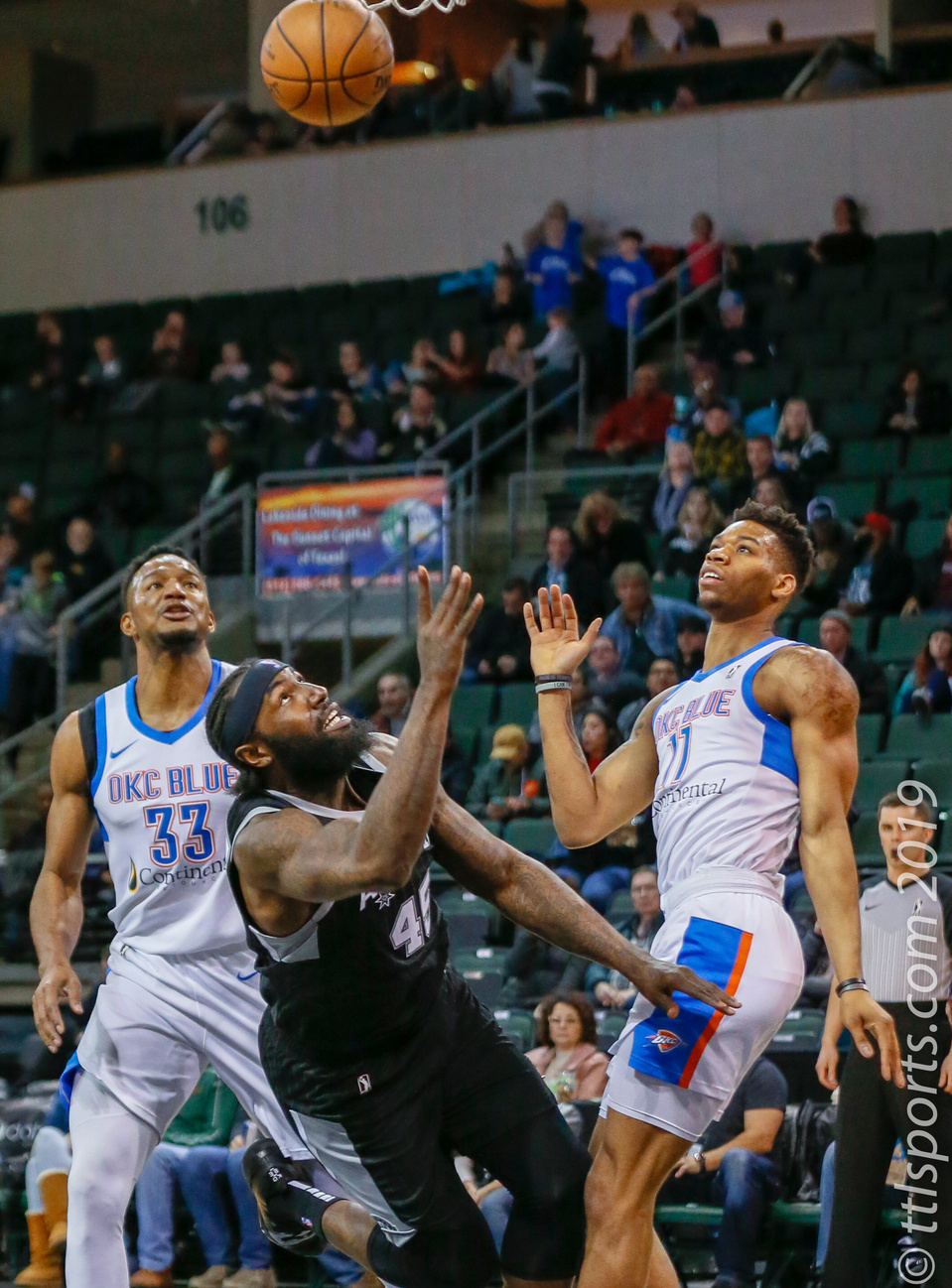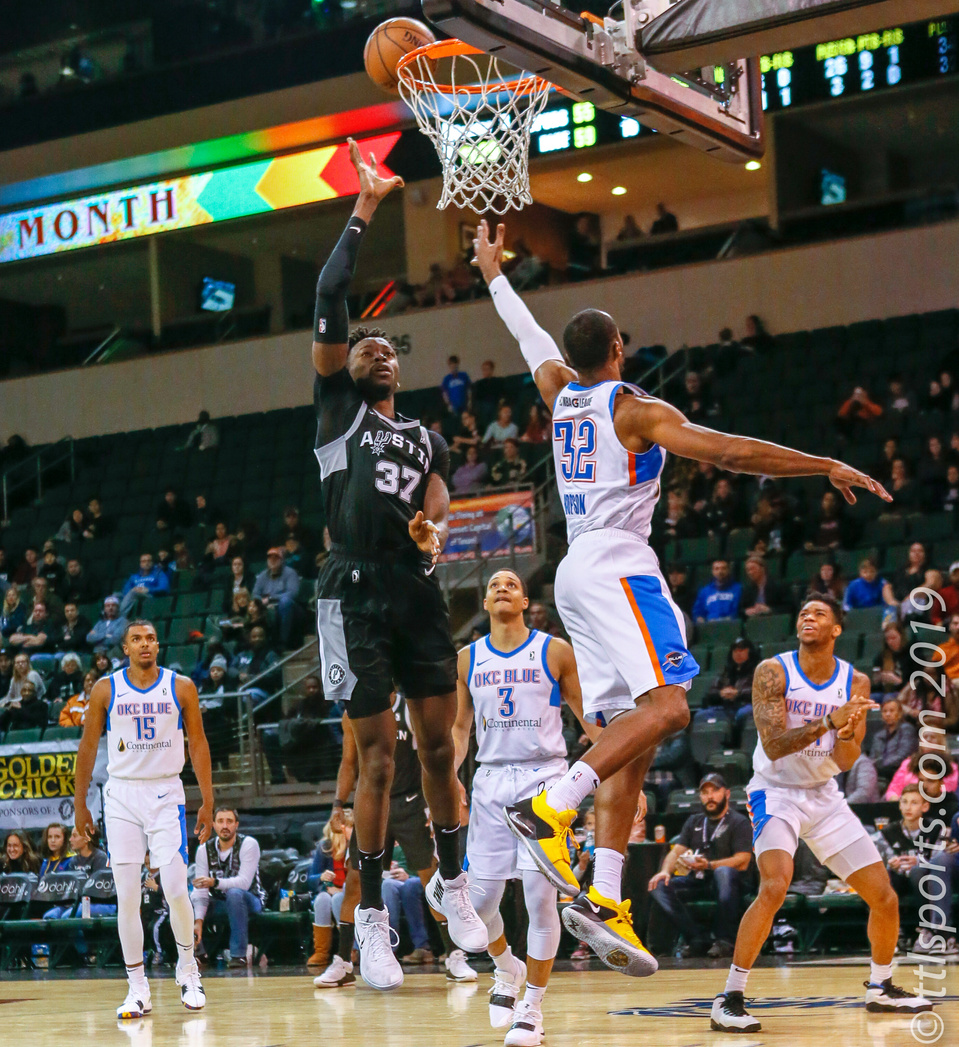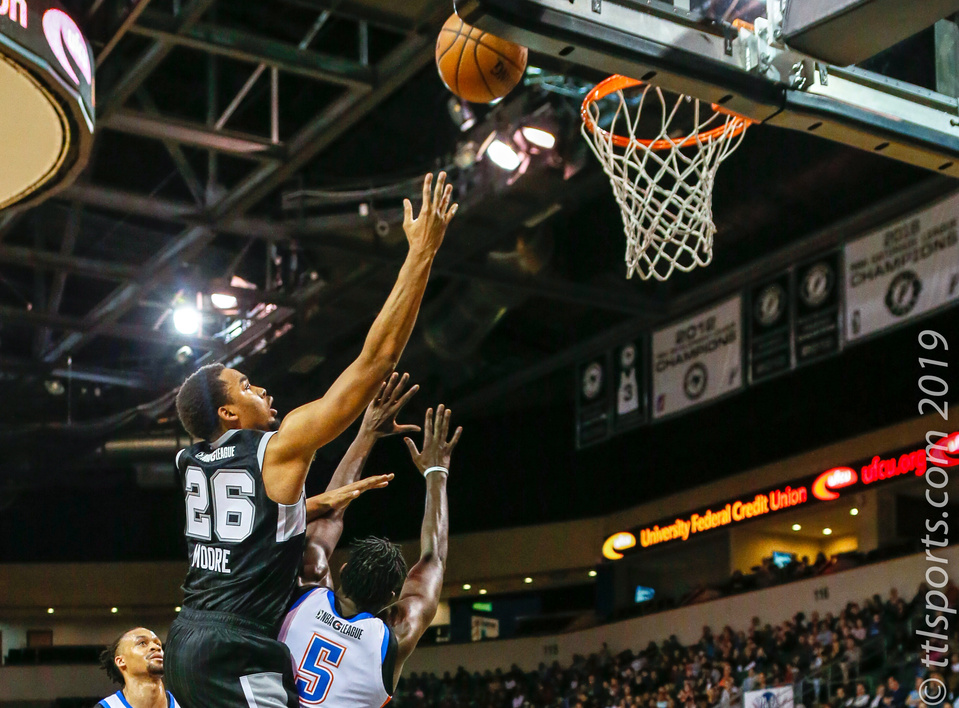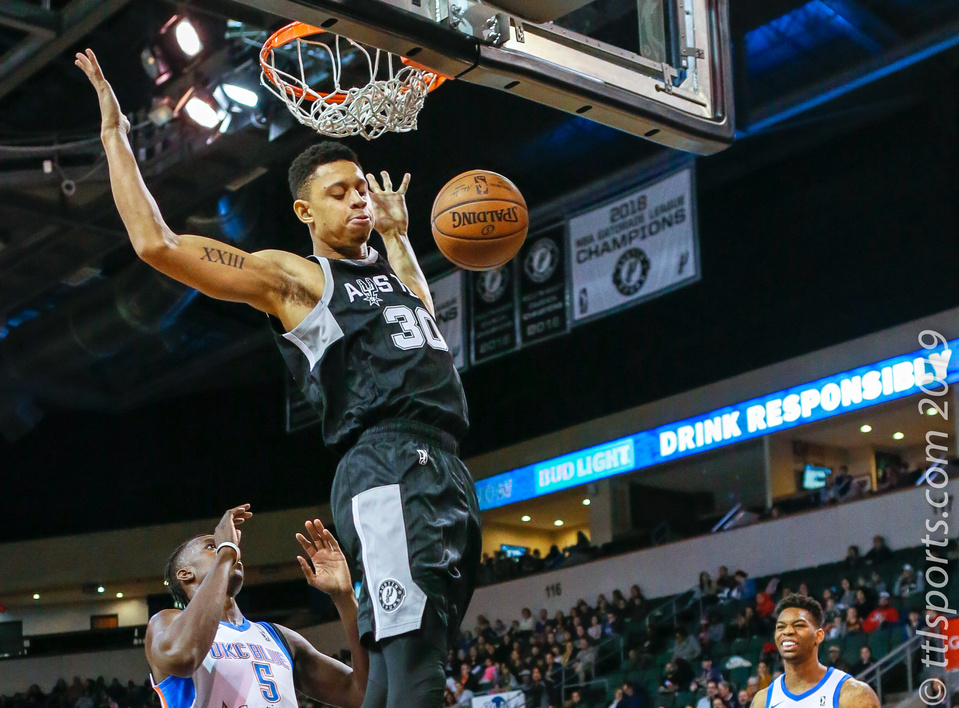 The Austin Spurs' (15-17) game against the conference leading Oklahoma City Blue (25-10) was expected to be a one-sided blowout. Instead the Spurs went toe-to-toe with Blue and won in a nail bitter, 111-109, in a game that changed lead ten times.
The Blue appeared loose and confident as the line-ups were announced. The Spurs looked uncertain. Whatever uncertainty the Spurs, or the fans may have had, evaporated in first period. After short run by the Blue, the Spurs matched them point for point, and eventually taking a 31-23 lead at the end of the period.
Oklahoma City responded in the second period with a 12-point swing and took a 59-55 lead into the locker room at the half.
Austin re-tied the game at the end of the third period, and took the lead at the start of the final frame and never looked back. The Spurs led by as many as 8 points in the period and managed to hold on to a 2-point victory.
The win was Austin's second in a row, and only the fourth win of 2019.
14 players from both teams scored in double-digits. Chris Wright led the Blue with 21 points and 6 rebounds in 30 minutes of play. John Holland led the Spurs with 19 points and 5 rebounds in 26 minutes of play. Travis Trice II had the games' only double-double with 10 points and 11 assists for the Spurs.
The Spurs overcame the absence of Nick Johnson and Jeff Ledbetter in the assist and 3- point department. For the first game in a while, the Spurs exceed the important 20-assist threshold, notching 25. The also went 10 to 31 (32%) beyond the arc.