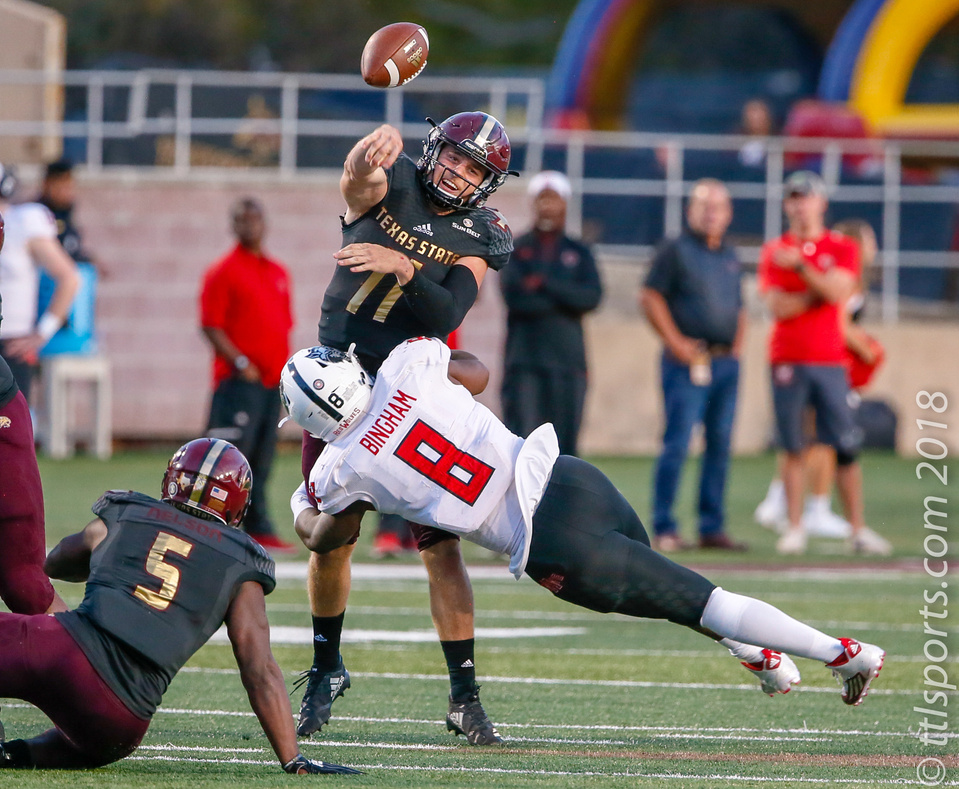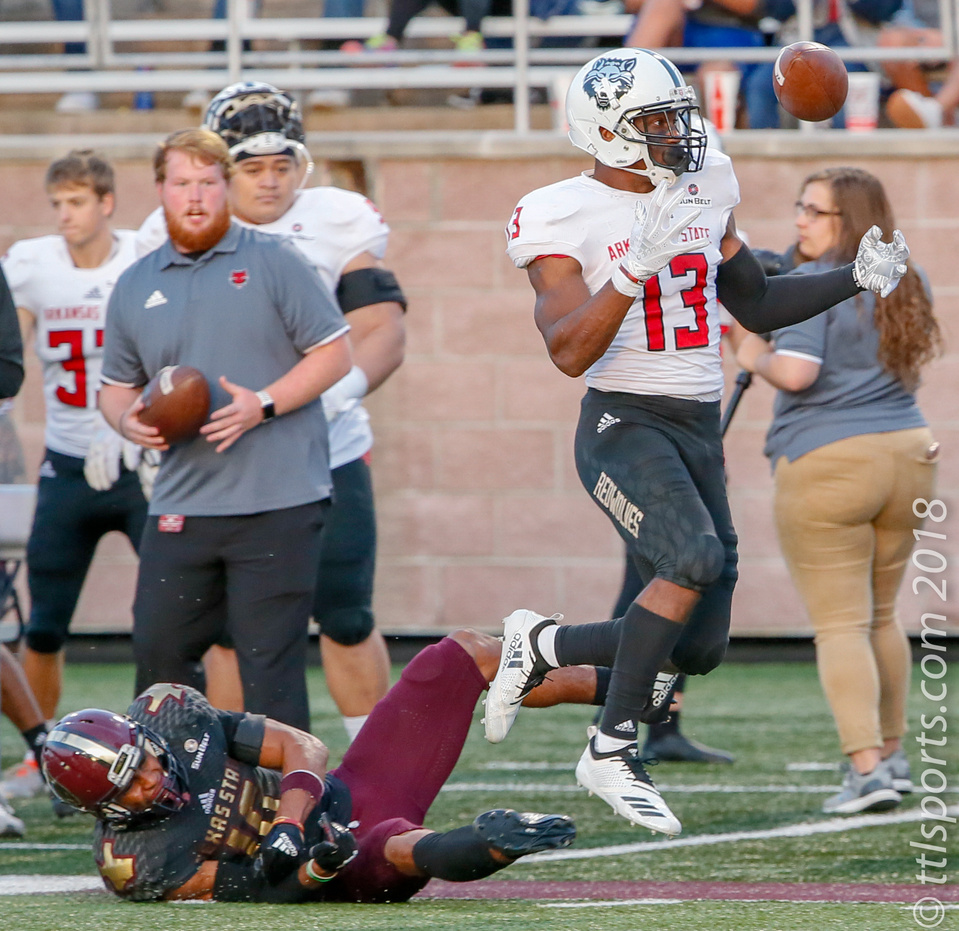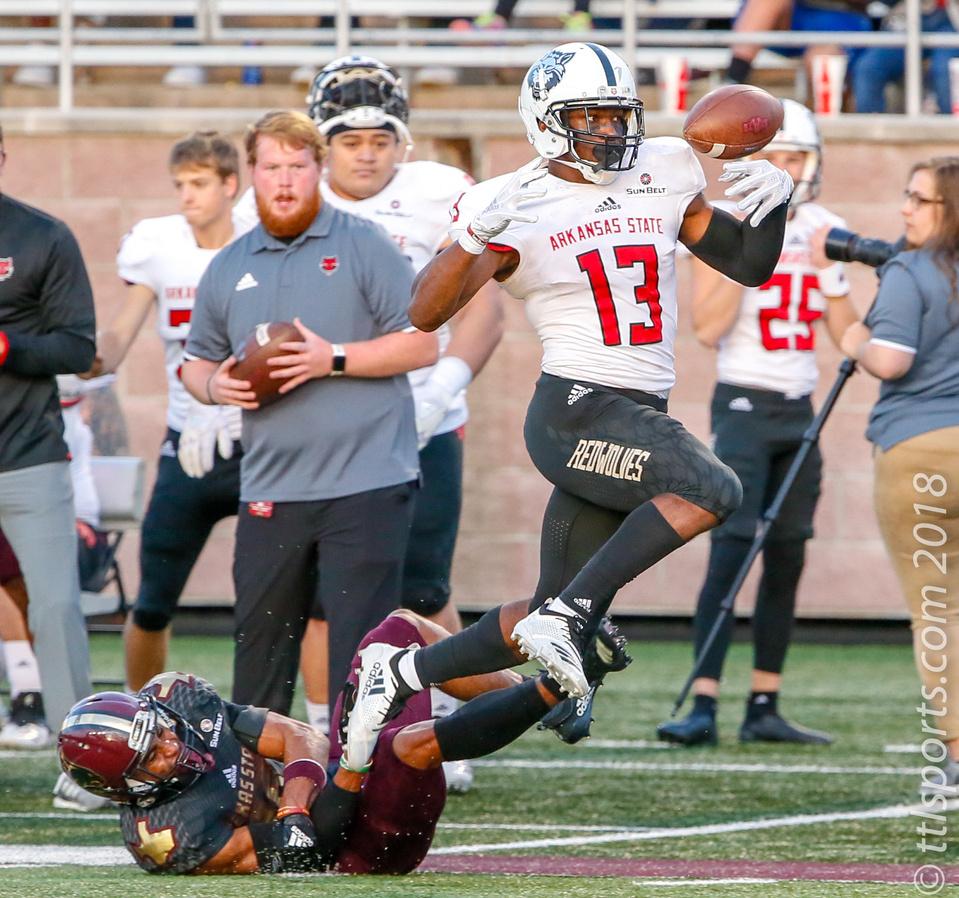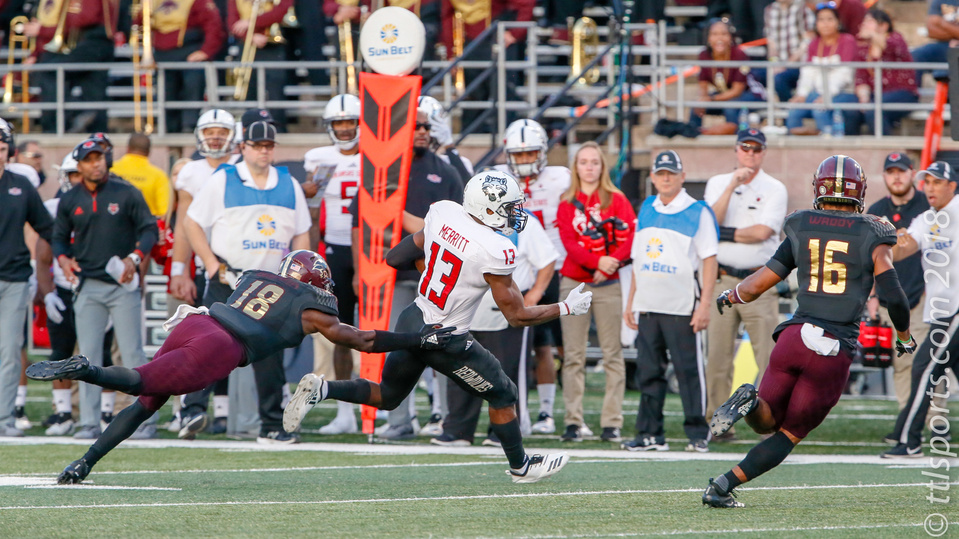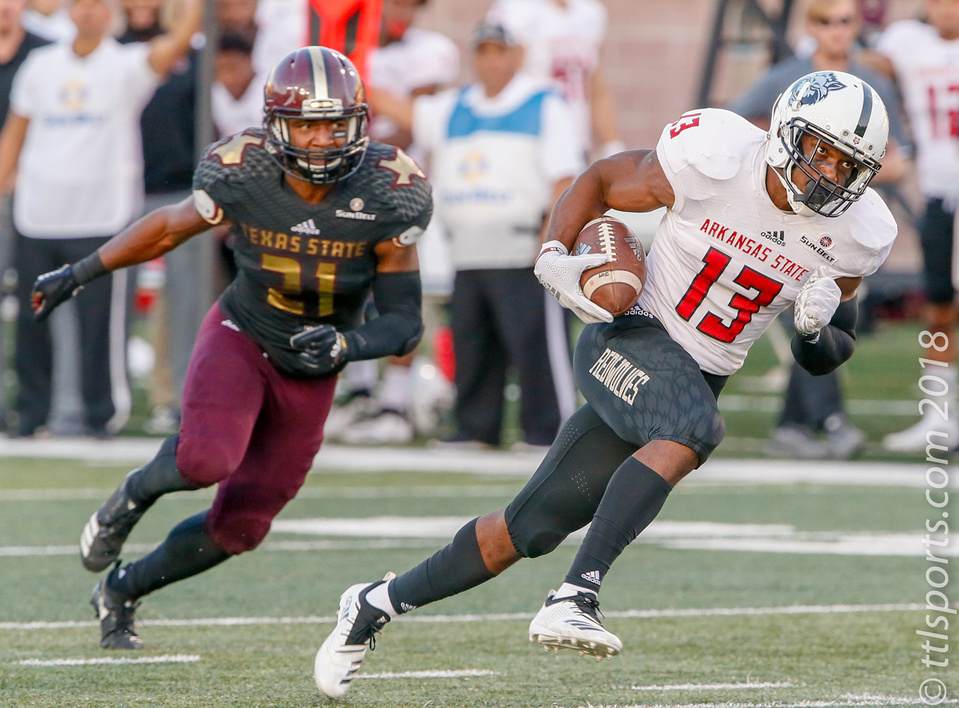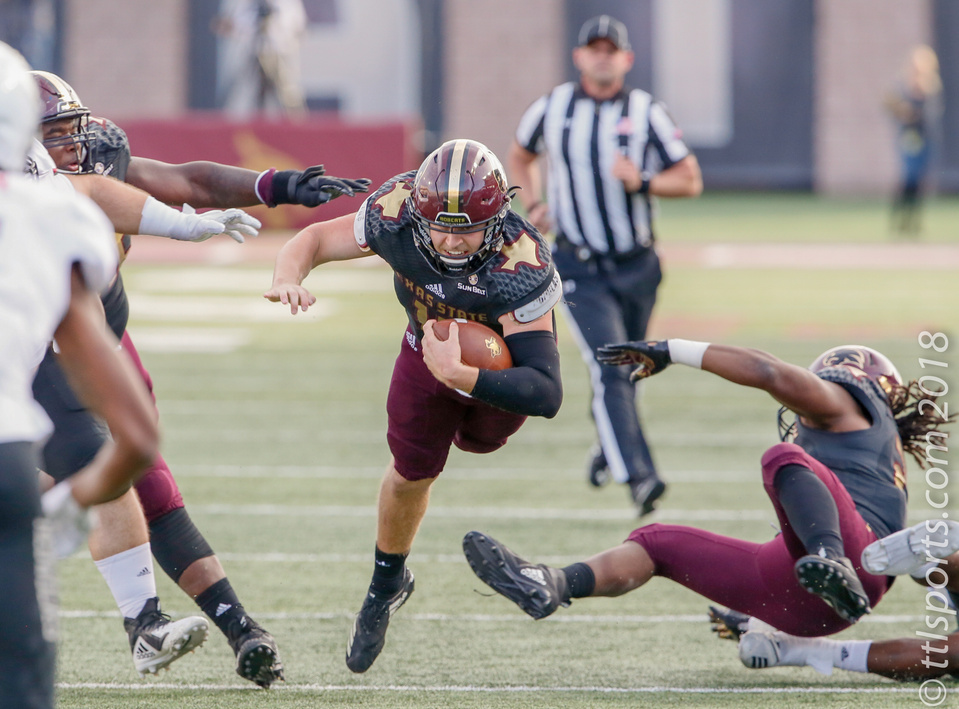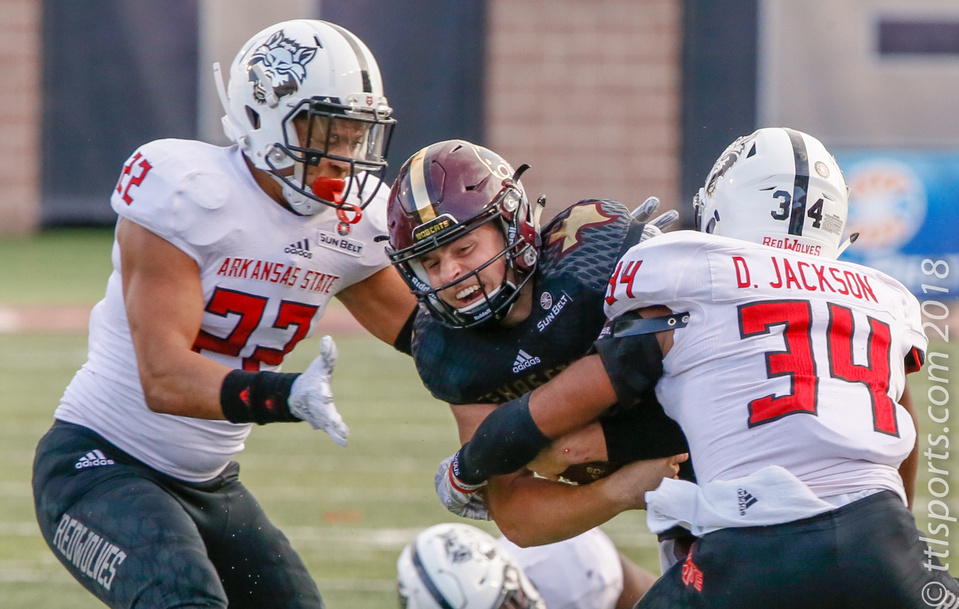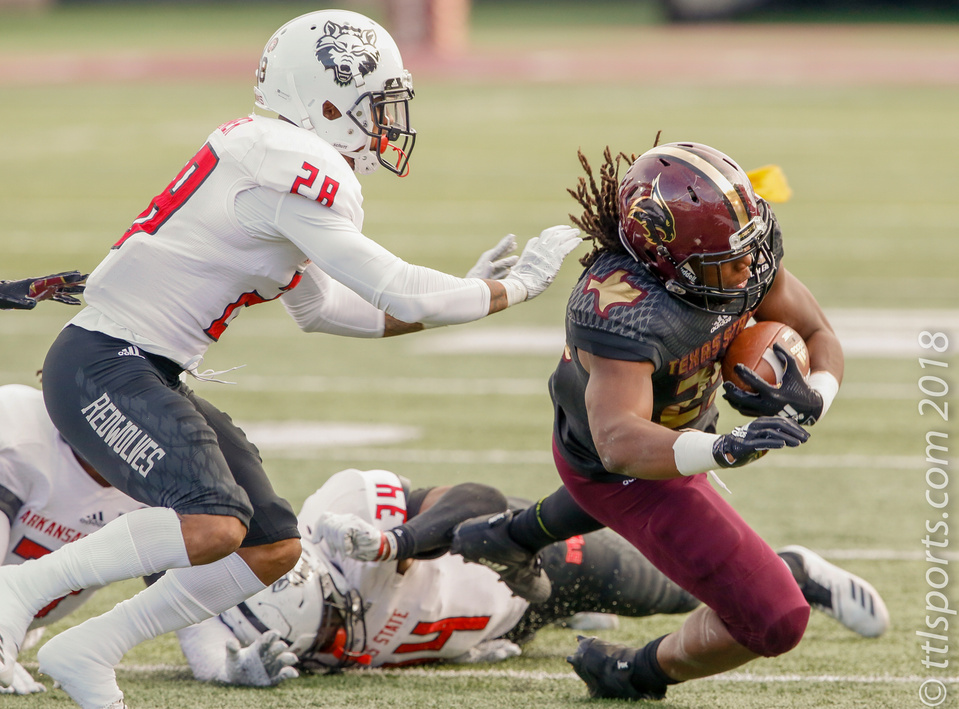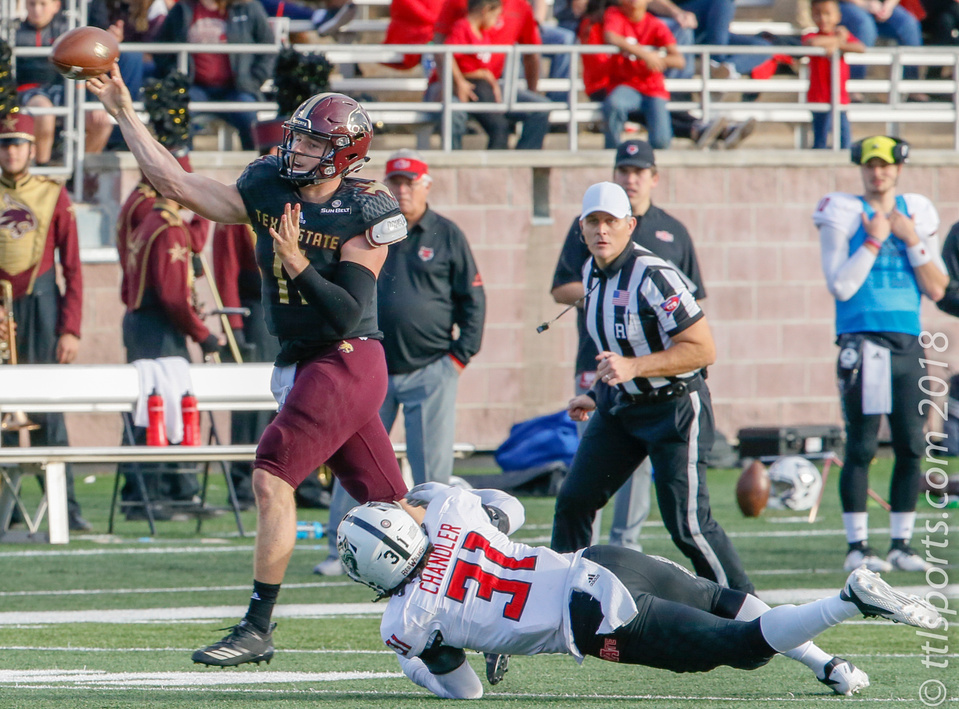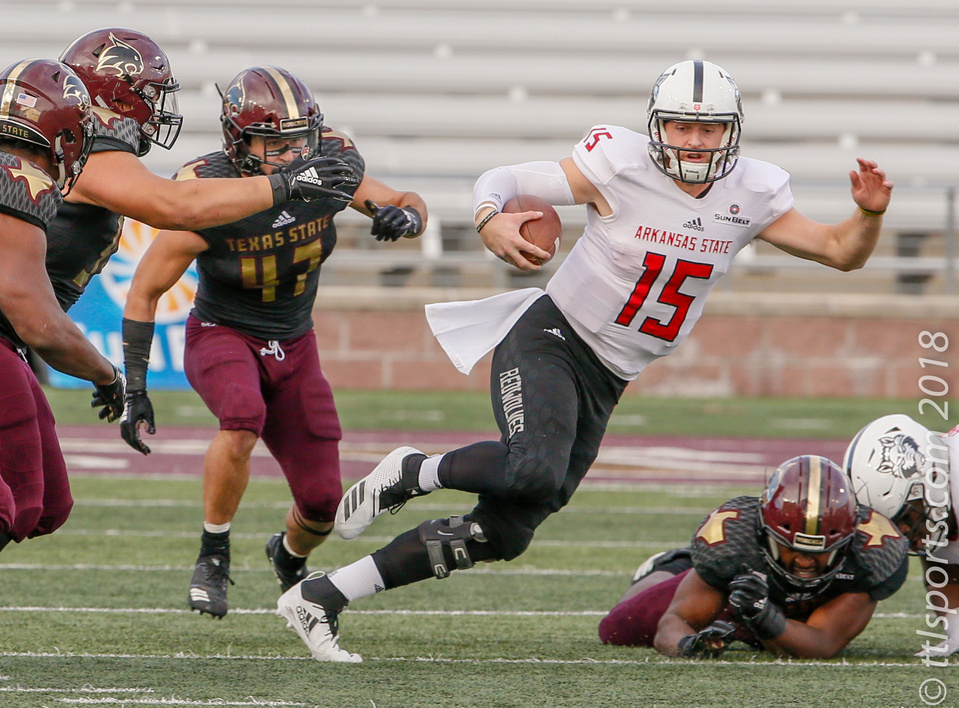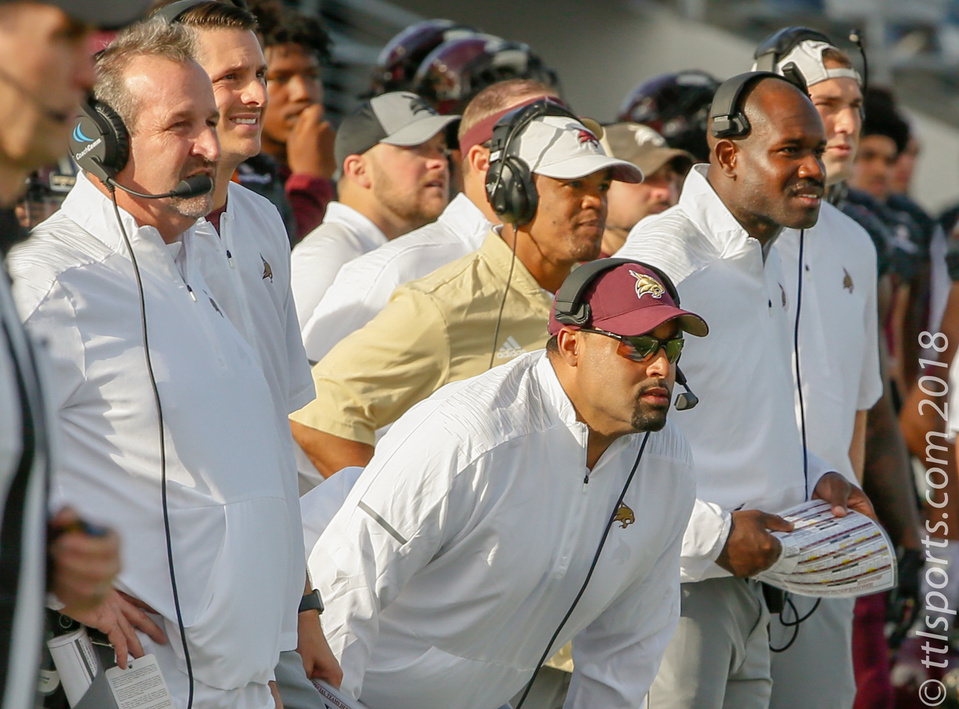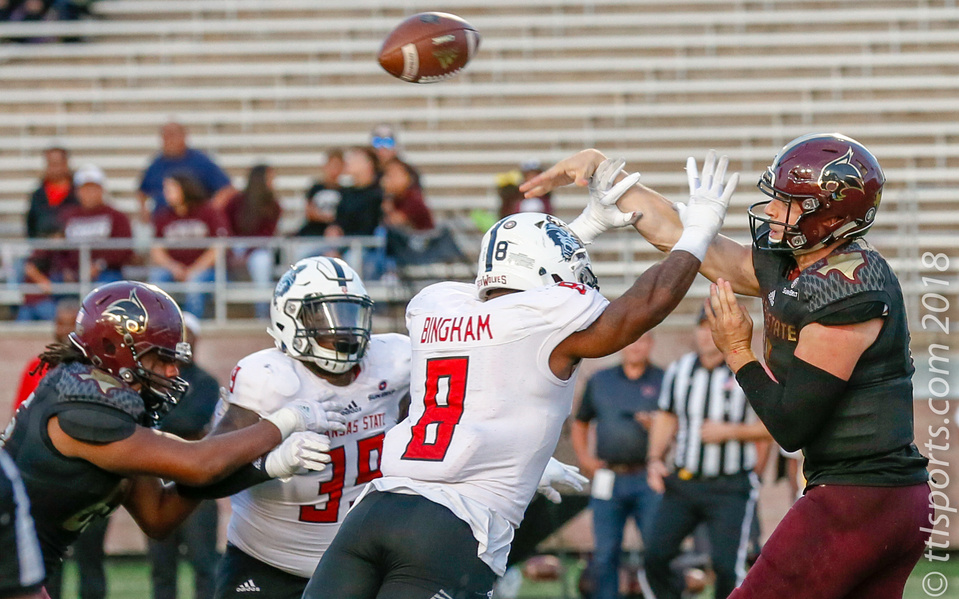 On Sunday the Texas State football team said goodbye to their coach of three years, Everett Withers. On Saturday they said goodbye to their Seniors. Neither was a good parting. The Bobcat (3-9, 1-7 Sun Belt) ended the season with a loss against the Arkansas State Red Wolves (8-4, 5-3 Sun Belt).
Statically, the game was appeared close. Arkansas slightly edged Texas State in time of possession, first downs, third downs and rushing yards. The reality was far from the fact. The Bobcats lost badly.
The Red Wolves scored late in the first quarter. A scoreless second quarter gave Arkansas State a 7-0 lead at the half, and gave Texas State hope.
The Bobcats' moment of glory lasted 10 second in the third quarter on a 1-play, 57-yard touchdown run by Chris Kessler to tie the game.
The remainder of the day was all Arkansas State.
Justice Hansen connected on a 60-yard TD pass to Kirk Merritt to cap a 7-play, 92-yard drive. Justin McInnis then returned a partially blocked punt 17 yards to make the score 21-7. Hansen and Merritt connected again on a 39-yard completion to give Arkansas State a 28-7 lead at the end of the third quarter.
A safety and a field goal in the fourth quarter gave Arkansas State a 33-7 victory.
Texas State has much to contemplate in the off-season. At the top of that list is why can't the third largest University in the state of Texas muster a half-decent football program. Best of luck to the next coach.