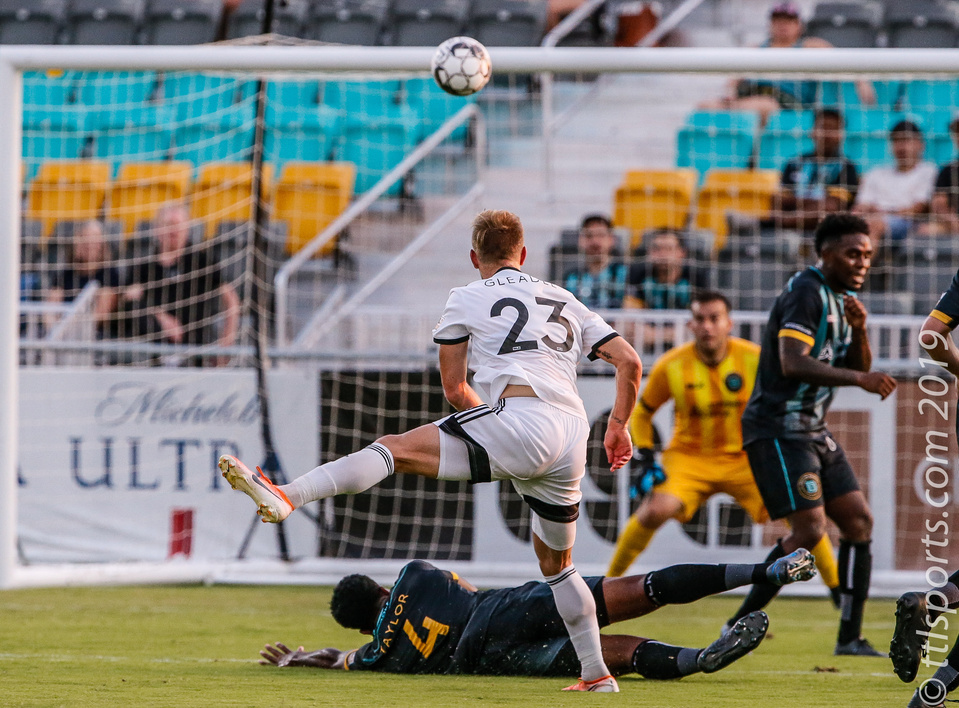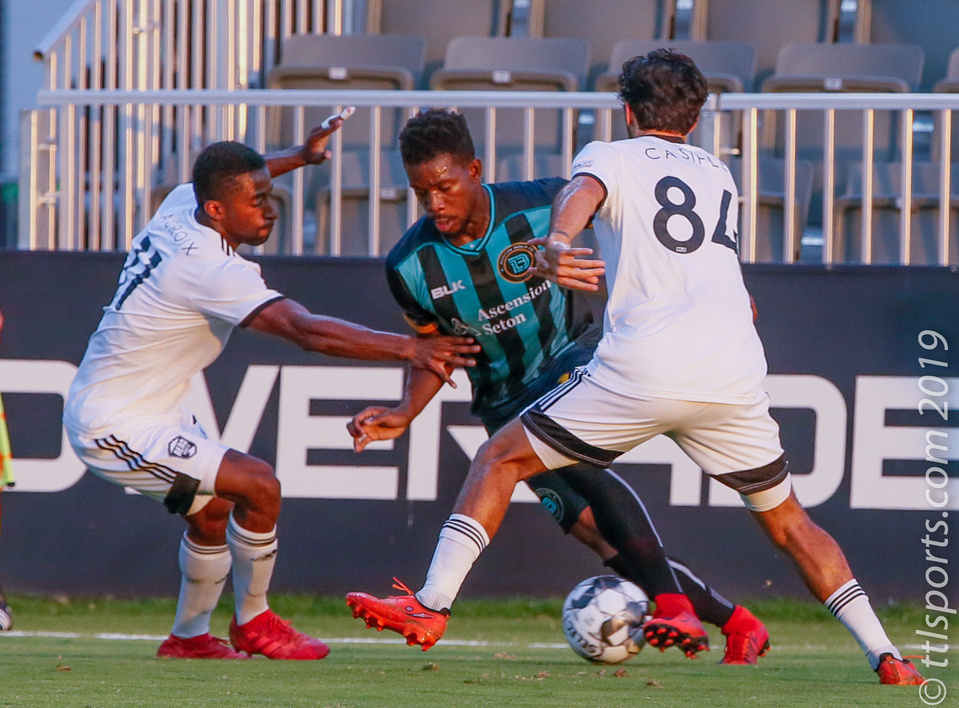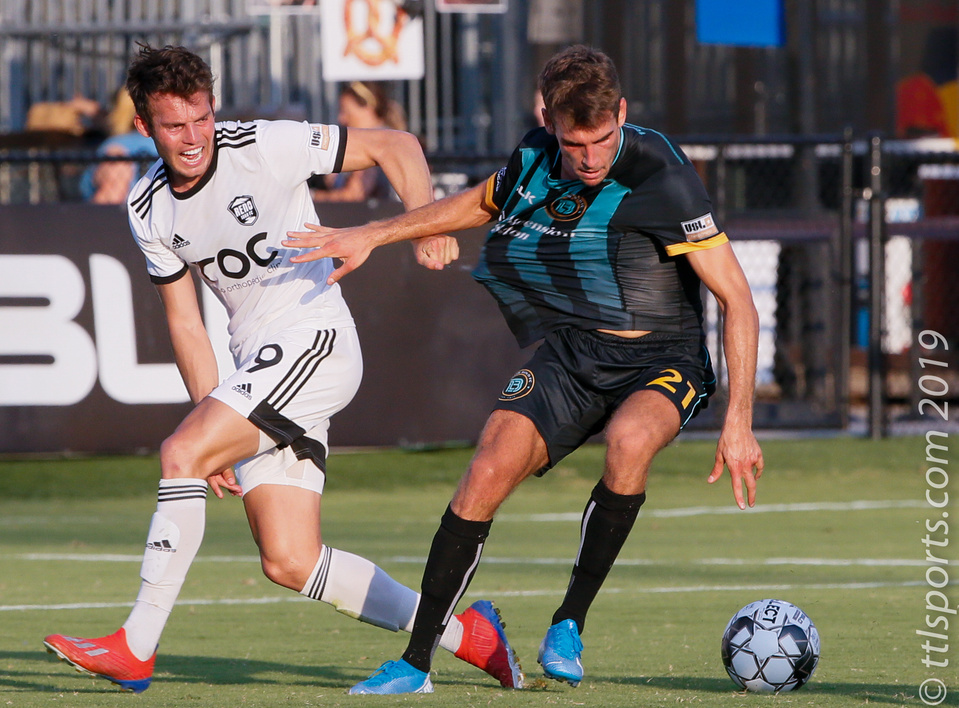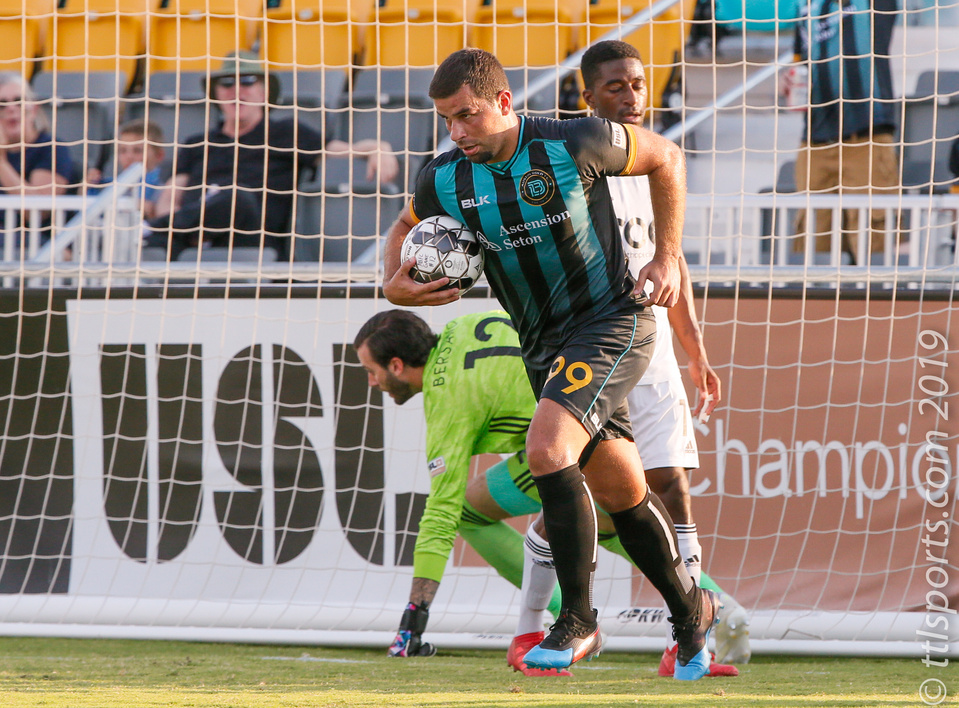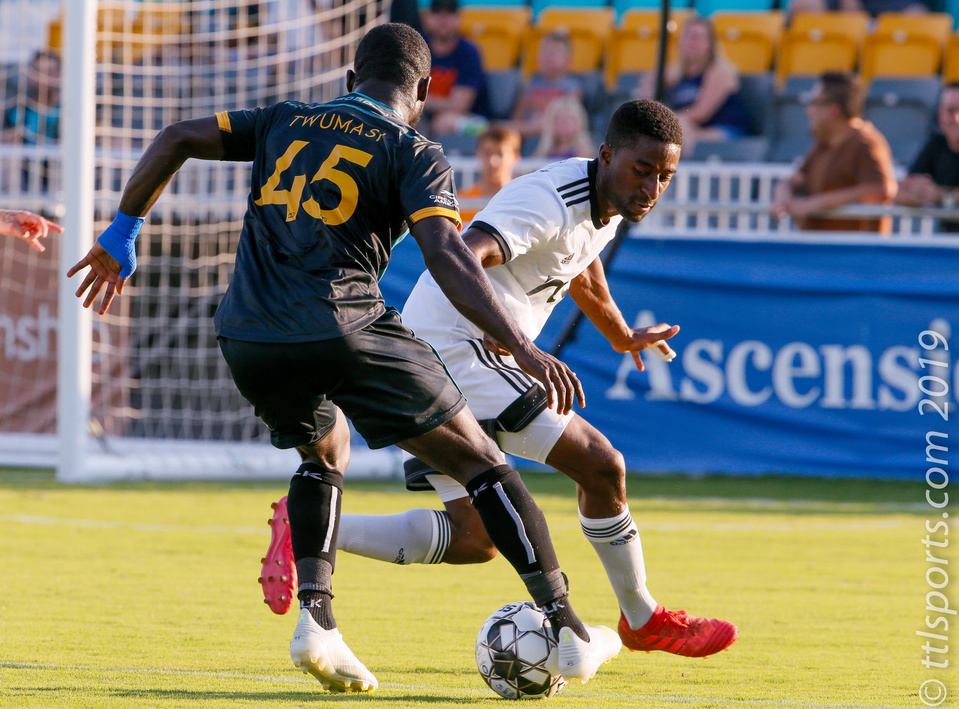 The Austin Bold FC (11-11-7) played a very aggressive match against the Reno 1868 FC (15-9-5) but ultimately fell, 2-1. The loss dropped the Bold from a fourth-place tie to seventh in the United Soccer League Western Conference.
The Bold were impacted by two questionable calls early in the match. An apparent goal by forward Andre Lima on a corner kick was negated for shoving. And a light brush between the Bold Thomas de Villardi and Corey Hertzog resulted in a penalty kick. Hertzog converted the penalty to give Reno a 1-0 led at the 20-minute mark.
Austin evened the score in the 41stminute when Kris Tyrpak headed a corner kick and set Kleber for a left footed goal from six yards out.
Austin would have been satisfied to take a 1-1 draw into the locker room at the half, but Daniel Musovski beat Diego Restrepo to give Reno a 2-1 lead.
Reno drew in their defense and adopted a rope-a-dope strategy for the second half.
The Bold methodically worked the ball around the pitch making 565 passes, more than twice that of Reno, with 50 crosses to Reno's 9. But Reno's defense forced Austin to take imperfect shots. Only one of Austin's 25 shots were on target compare to 7 of 15 on-target shots by Reno. Austin led Reno in time of possession, 69% to 31%.
"We create so many opportunities, so many chances, and all we're missing now is luck, " Austin Bold player Edson Braafheid told reporters after the game.
The Bold players were understandably frustrated. "We're almost keeping too much possession," forward Kris Tyrpak told reporters. "We've got to shoot, myself included. There were plenty of opportunities where we had guys in positions where they could have shot. We're looking for that one last pass to kill them."
The Bold have one week to mentally clear their heads and make ready for the Las Vegas Lights FC (9-12-8) before heading on a four game road trip that will decide their post-season eligibility.