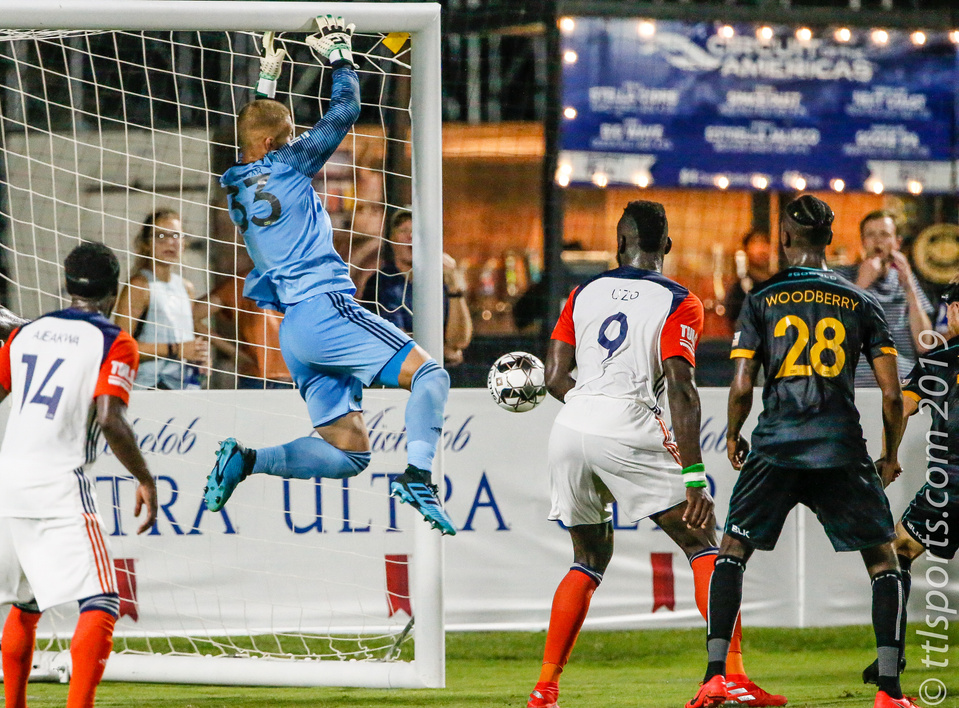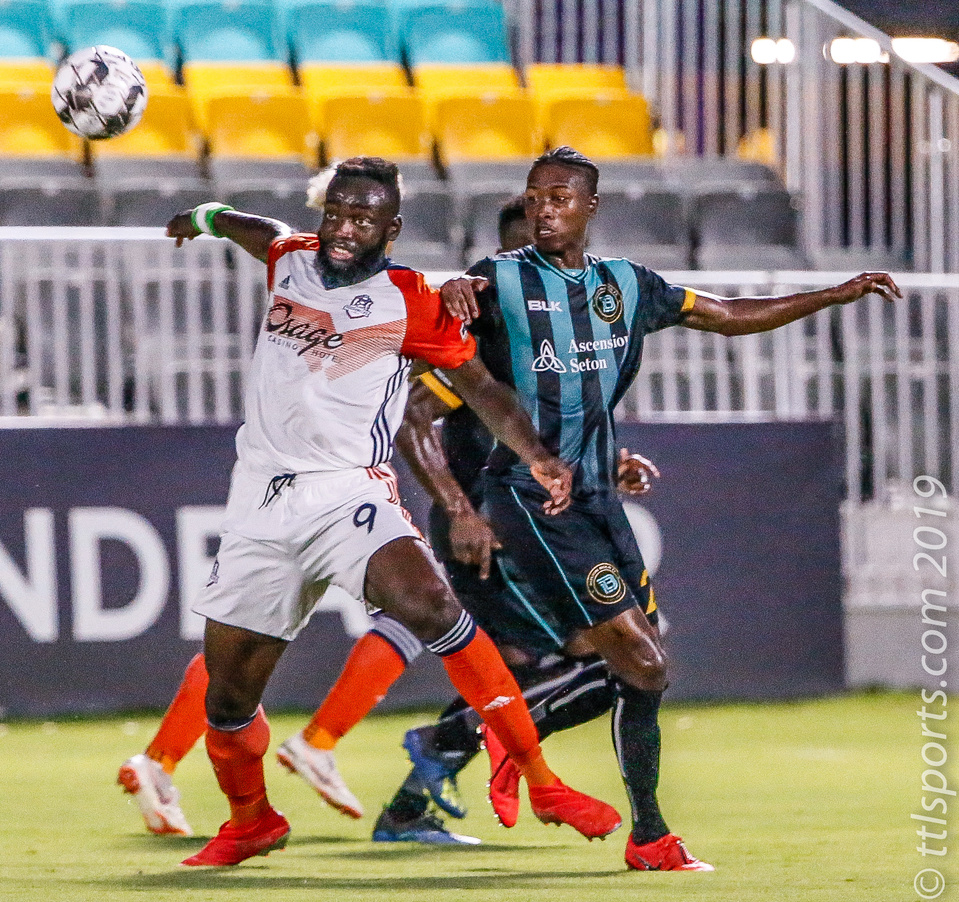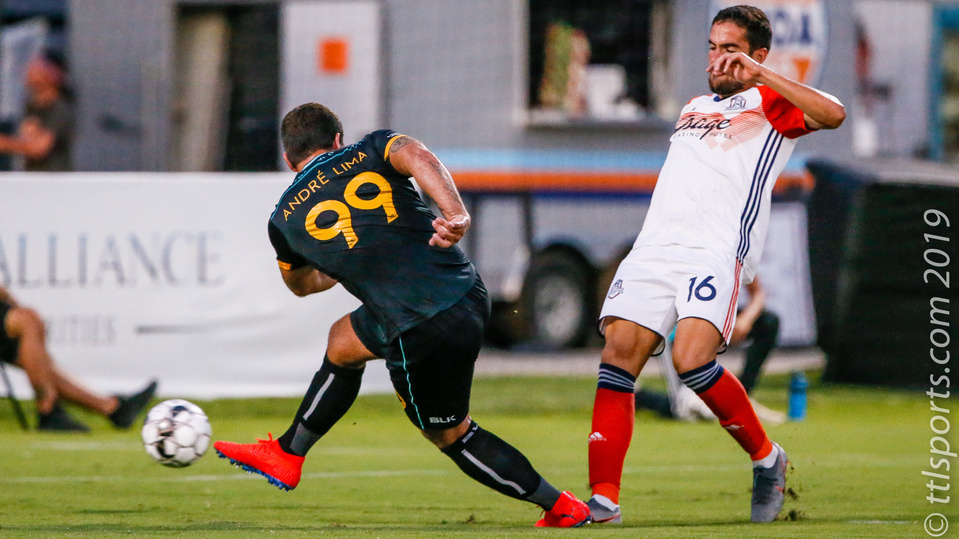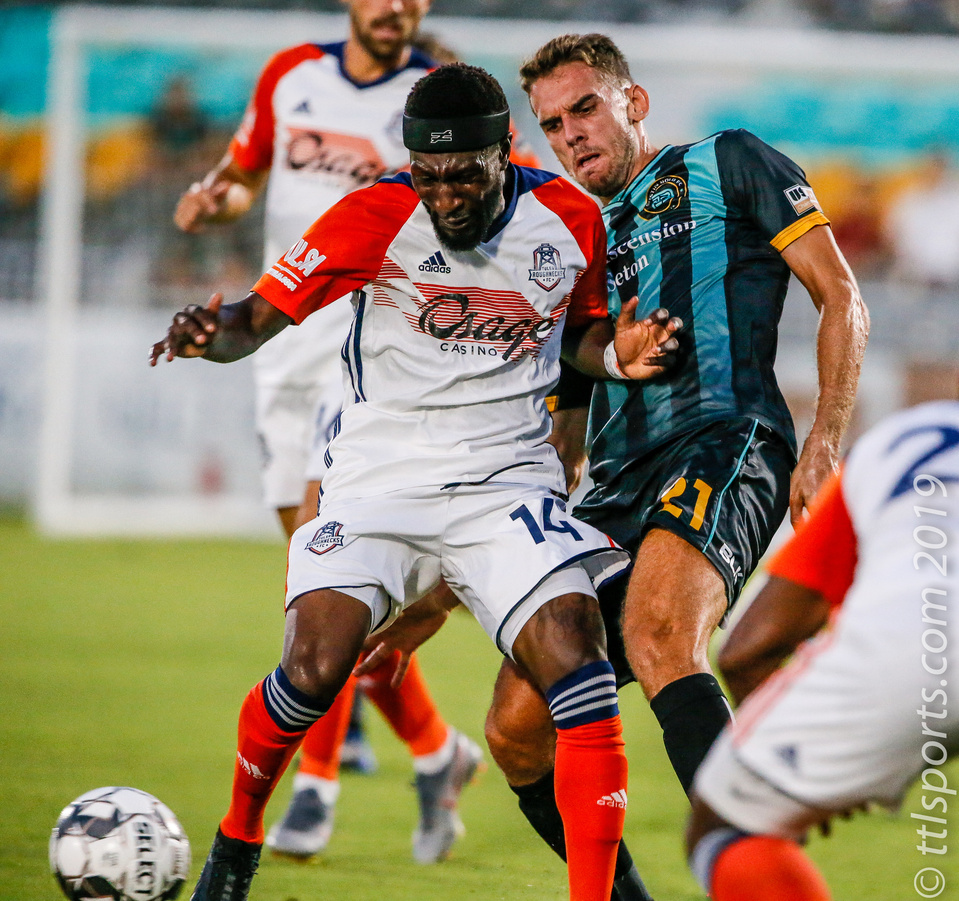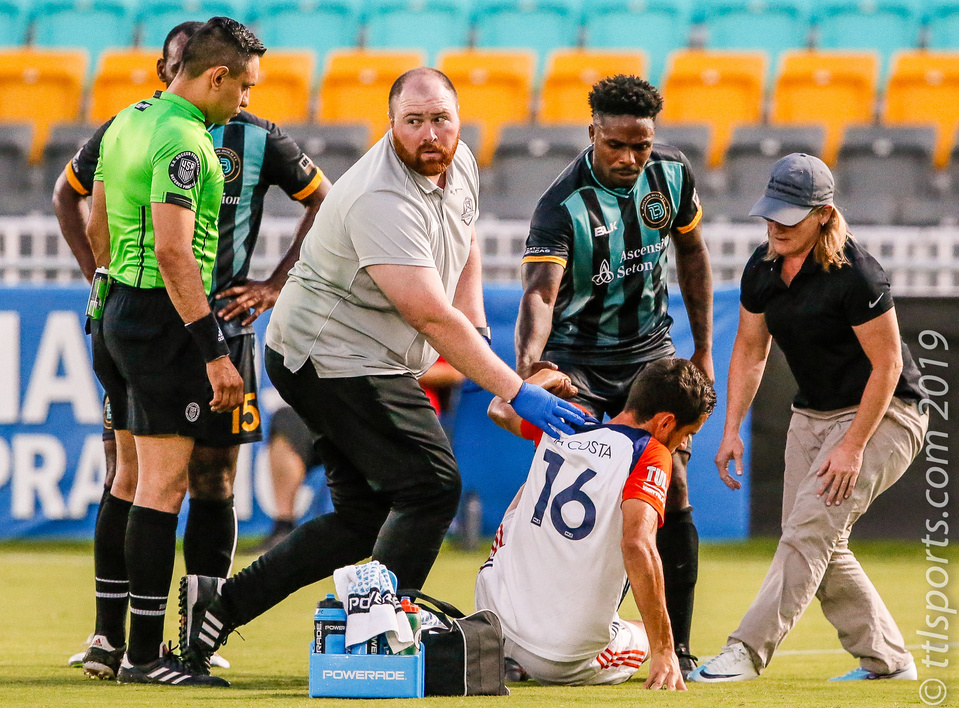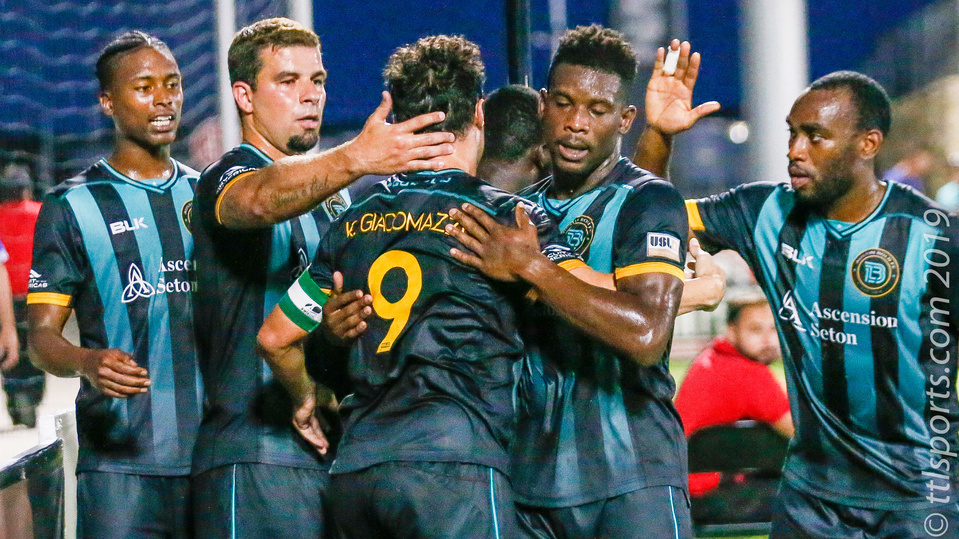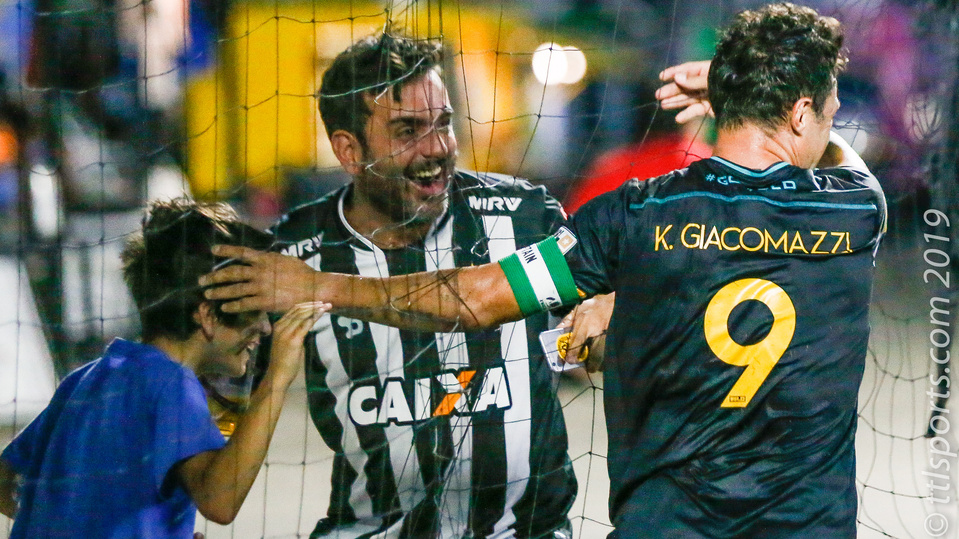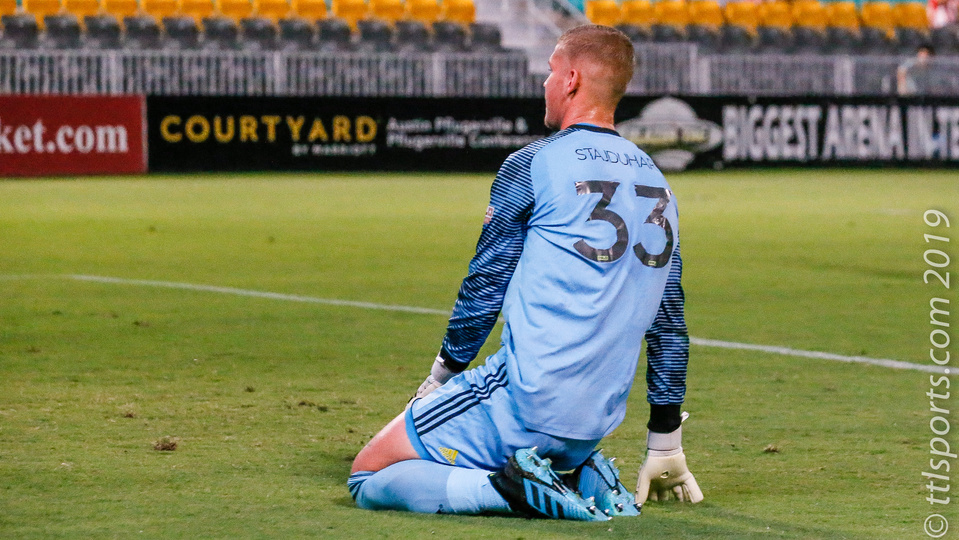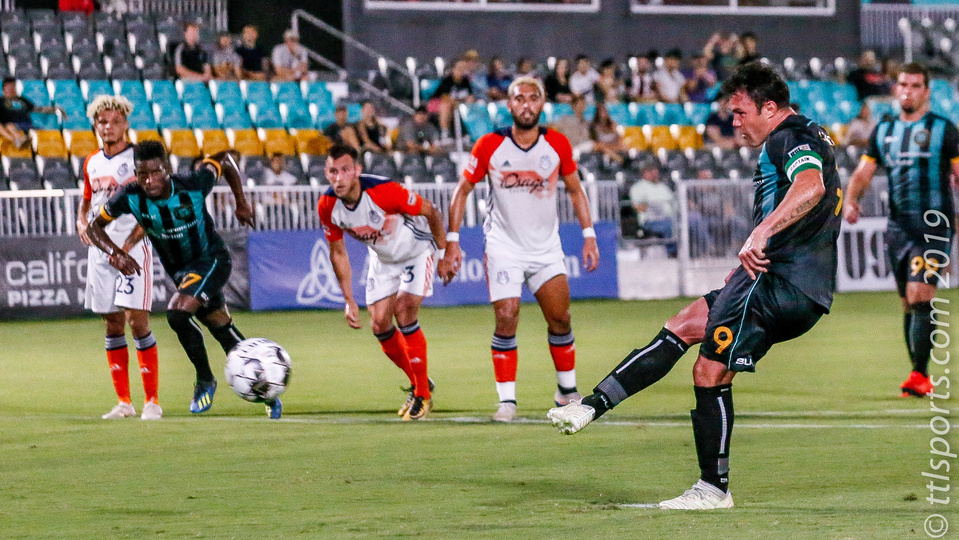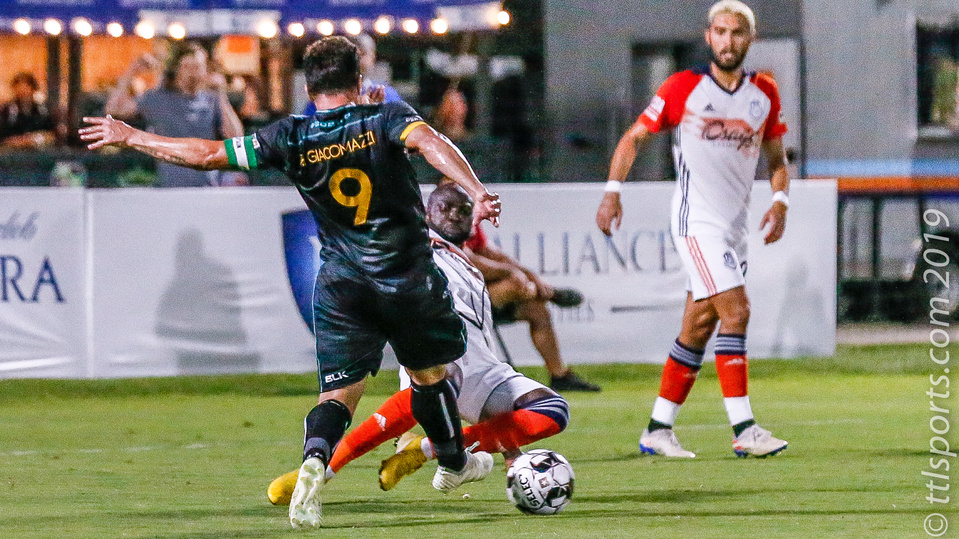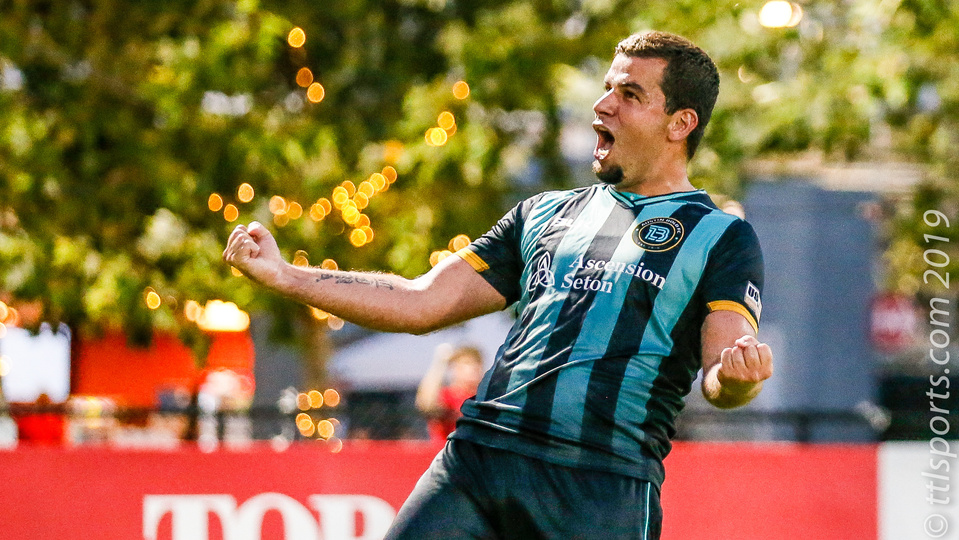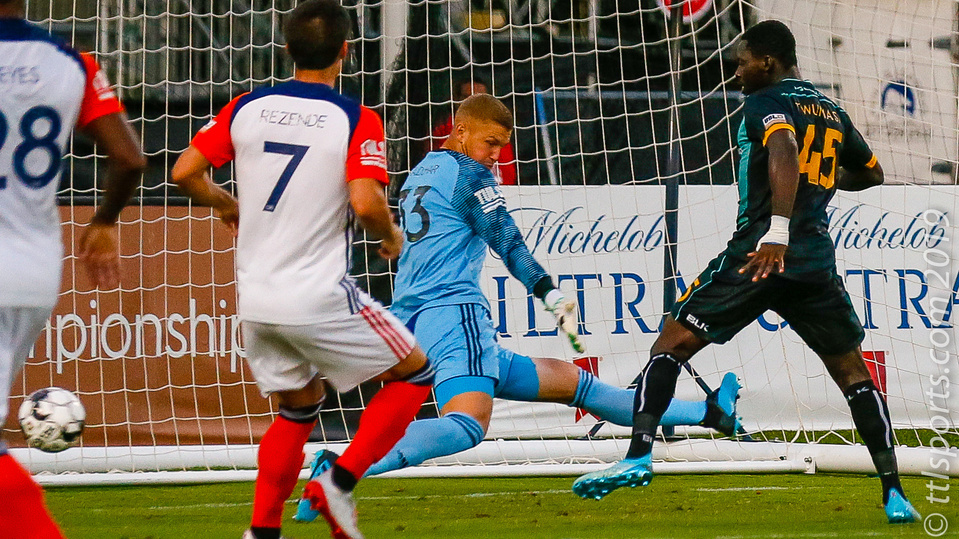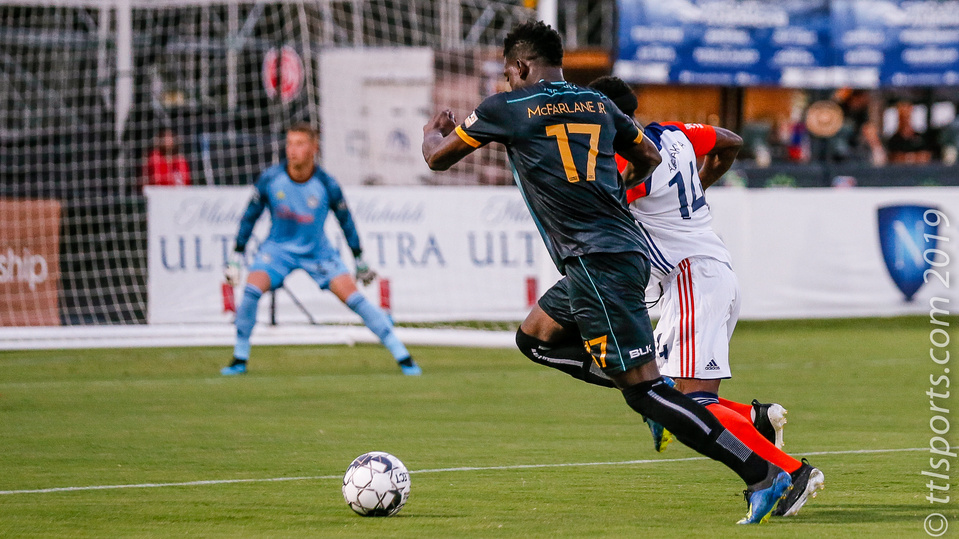 Penalty kicks are often used to decide a match, but penalty kicks are seldom the match. But penalty kicks played a prominent role as the Austin Bold FC (10-8-6) defeated the Tulsa Roughnecks FC (4-13-7) by a score of 5-to-1.
The victory returned the Bold to fourth place and the Roughnecks remaining in the cellar of the USL Western Conference standings.
The Bold were extremely motivated after a rare home field loss to the LA Galaxy the previous week.
A fast break by Sean McFarlane of the Bold set up a very close range goal by Ema Twumasi two minutes into the match.
Andre Lima of the Bold found the back of the net again on an awkward right-foot shot from the center of the box at the ten-minute mark. Kleber perfectly position the centering pass.
The remainder of the scoring consisted solely of penalty goals.
Cyprian Hedrick of the Roughnecks took the feet out from under Kleber while in the top of the penalty box. Kleber converted the penalty with a right-footed shot to the top right corner of the net at 25 minutes.
Austin extended its lead to 4-0 when Brayan Reyes conceded a hand ball in the box and
Kleber, again, converted the penalty with a shot to the bottom left of the goal.
The first half closed on penalty conversion by Cristhian Altamirano on a penalty committed by Sean McFarlane in the penalty area.
Austin used the second half to give youngsters Roberto Avila and Faris Abdi time on the pitch, and allowing Sonny Guadarrama time to match-test recovery to a lower leg injury.
Guadarrama netted the final goal of the game on a penalty conversion in the 81stminutes. The penalty came of a yellow card shown to Roughnecks goalkeeper
Mason Stajduhar.
Statistically, Austin slightly out-performed Tulsa. The few exceptions that went to Austin's advantage were shots (16 to 12) and interceptions (13 to 8). But Austin clearly controlled the game and Tulsa was clearly frustrated, receiving 4 Yellow cards to Austin's 1