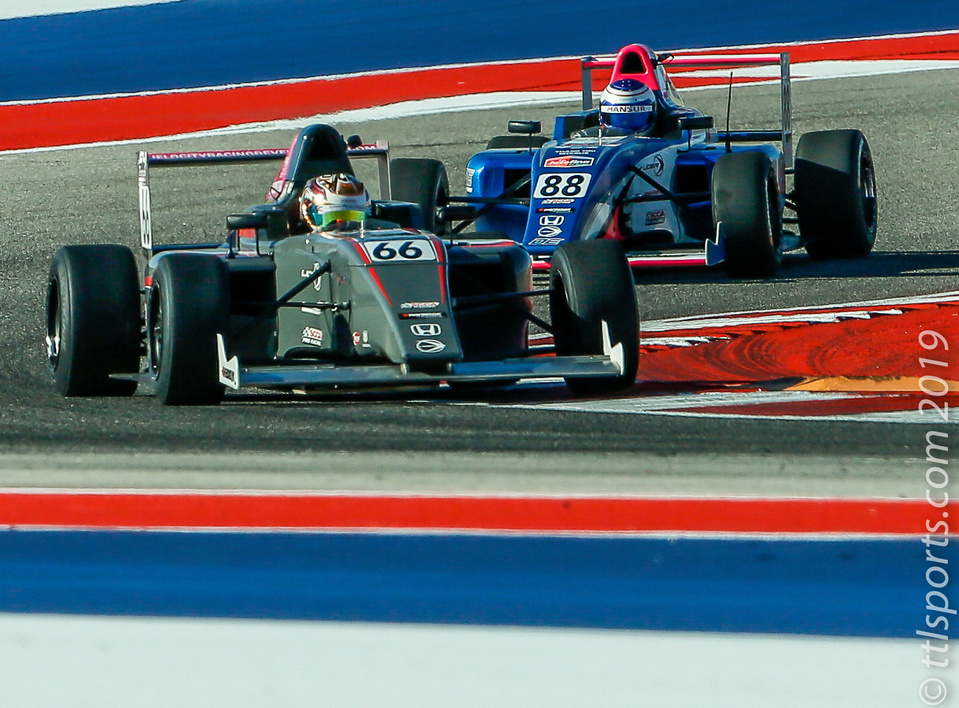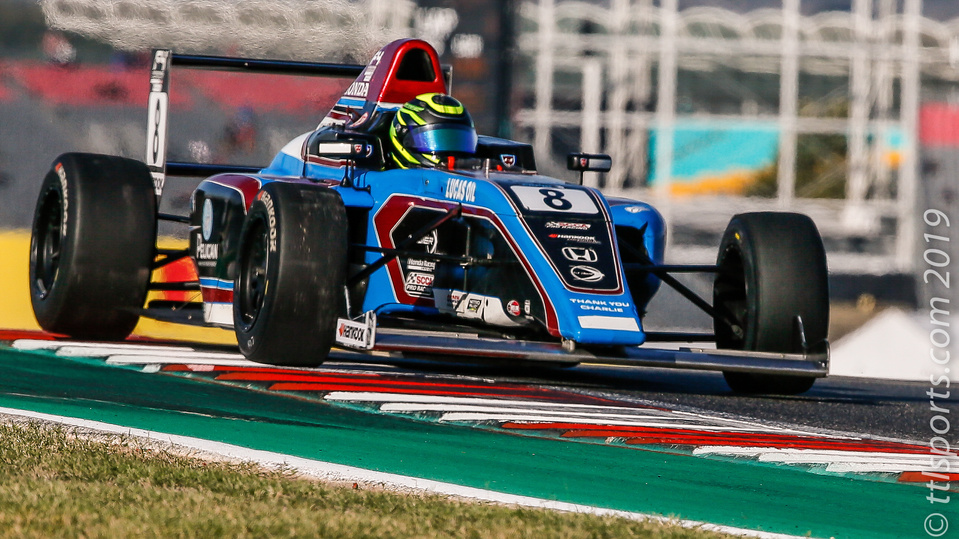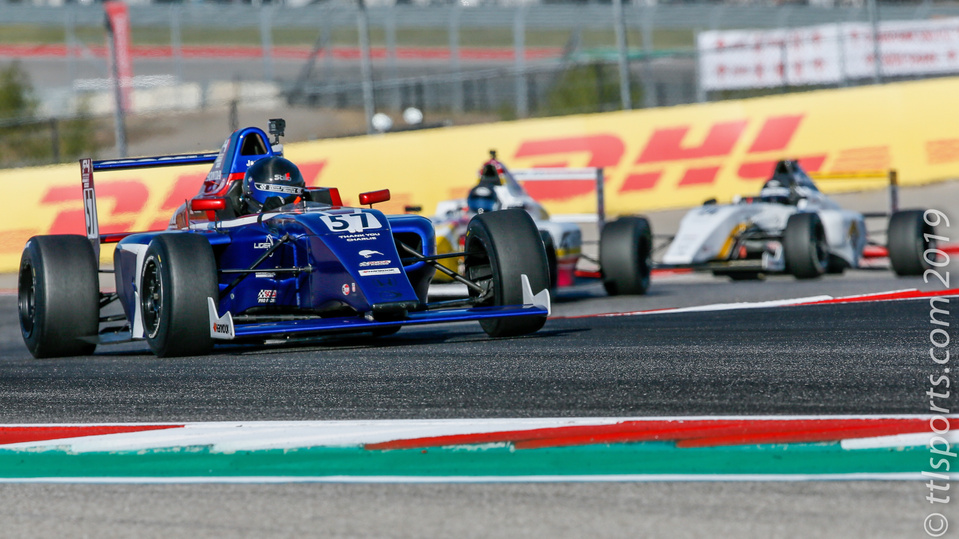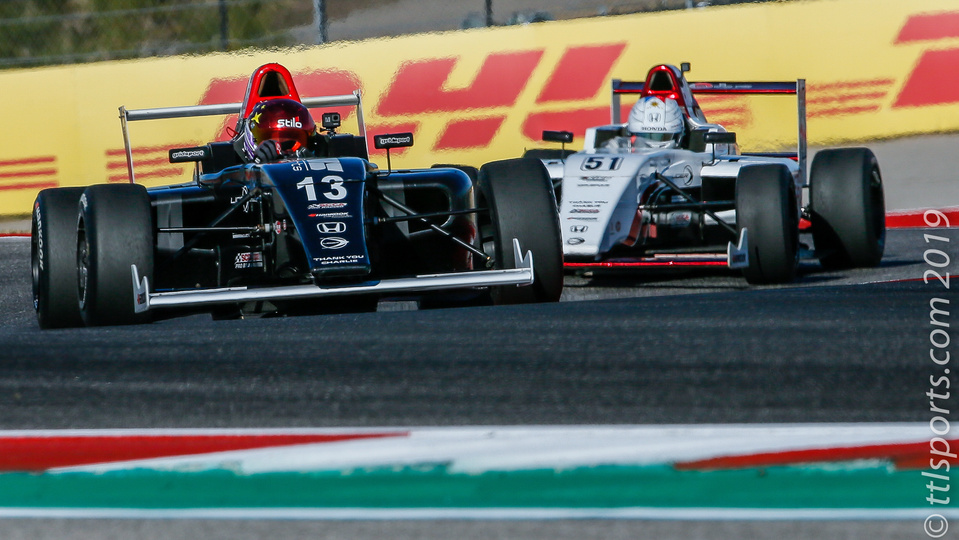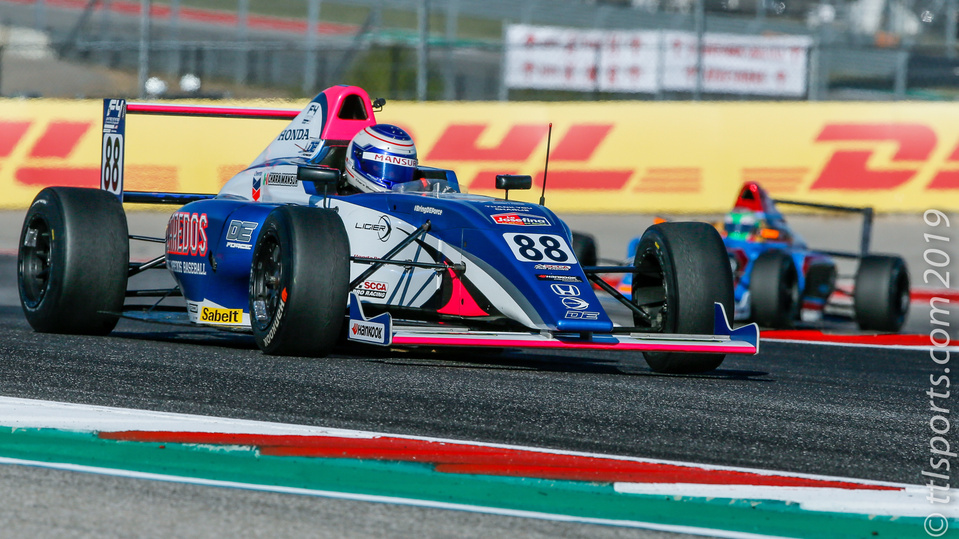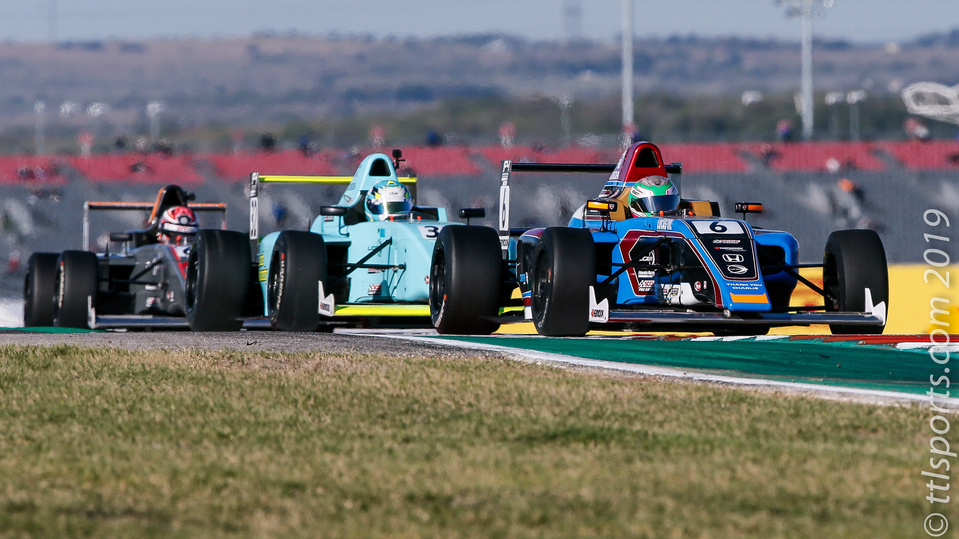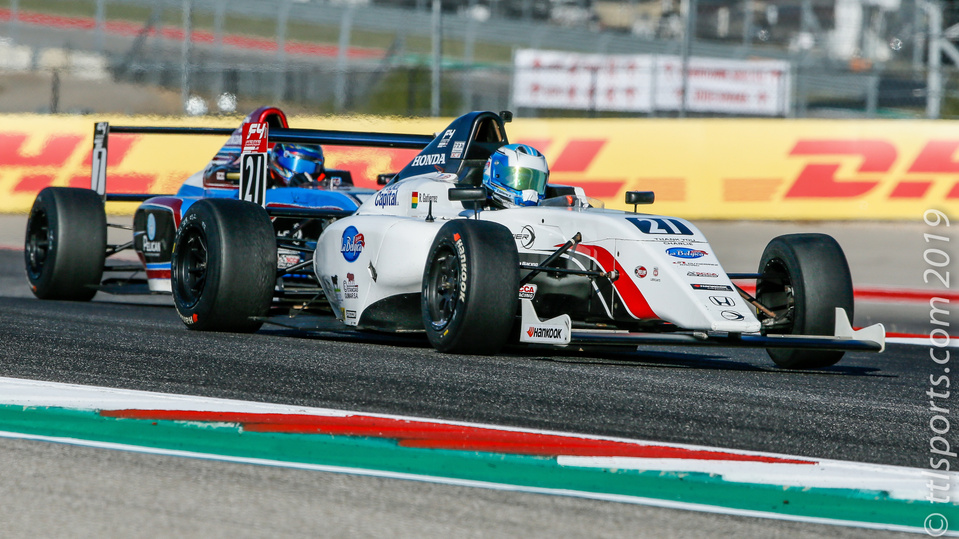 Christian Bogle rose above all others in the Formula 4 United States Championship at the Circuit of the America's. Bogle, a lesser-known contender, won both races to move from 24th to 10th in the overall point rankings. His pervious best finish was 8thin two years driving F4.
"I am really, really happy with this weekend," said Bogle. "I ended the weekend with two victories, and the first two podiums of my racing career.
Saturday's running of the first F4 contest took many unexpected turns as the race leaders fell from contention and drivers from the back of the grid found the podium.
Bogle (#7) worked his way from an 11thgrid position start to a first place finish with a time of 26:01.960. The win was Bogle's first in F4.
Bogle benefited from a cautious strategy, protecting what looked to be a third place finish as Joshua Car (#9) and Michael d'Orlando (61) battled for first place through the race. The strategy paid off as the two cars made contract, forcing them from the race in the final lap.
"I still can't believe that I'm saying I won this race today (Saturday)," said Bogle. "I'm just awestruck right off pace in the back of the grid here."
Christian Brooks (#4) was another surprise podium finisher, finishing 1.268 second behind Bogle. Brooks suffered mechanical issue in the qualifiers, forcing him to start in 20thposition. Smart driving allowed Brooks to pass five and six cars at a time to finish second place.
"That was the hardest race of my life," said Brooks. "Finishing on the podium seemed like it was out of reach.
Third place finisher Kory Enders (#77) started strong and was in the front of the pack for most of the race but lost that position on the final lap. Ender fought back to a podium position.
"That race was super intense," said Enders. "We just couldn't keep it out front."
Sunday's second race equaled in excitement but was ultimately determined by penalties.
Bogle took the top podium spot with a time of 24:52.399 but only after Brooks was asses a 5 second penalty for crowding. Brooks officially finished 4.655 second behind Bogle.
Michael d'Orlando (#61) finished the race in fifth, but was promoted to third after Joshua Car (#9) and Nolan Siegel (#8) were served penalties for causing a crash and violating track limits.
The finish was d'Orlando's first podium.