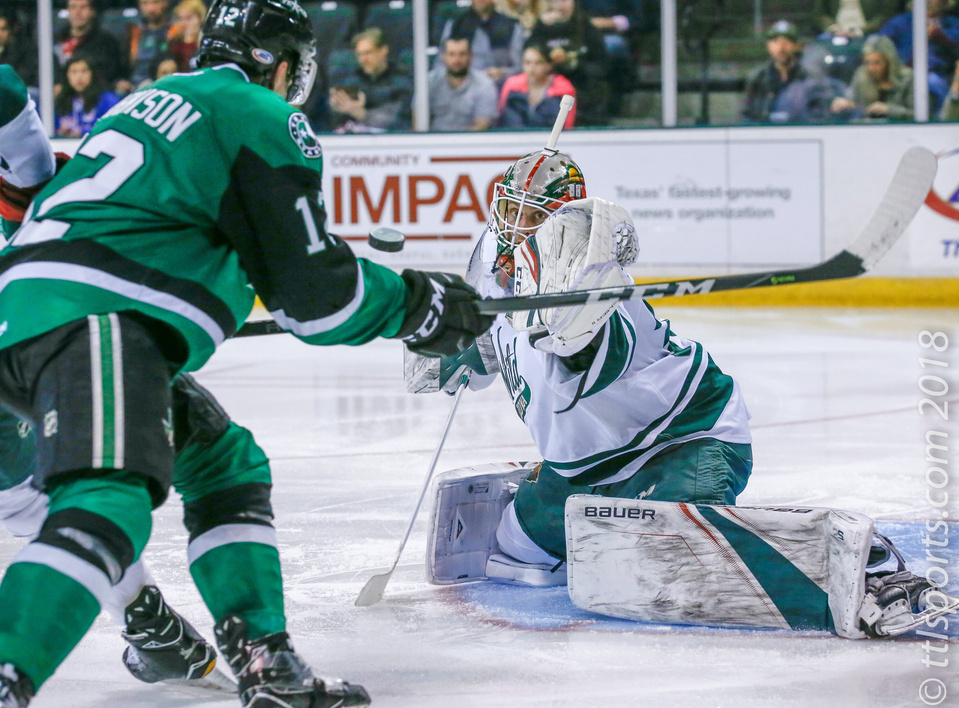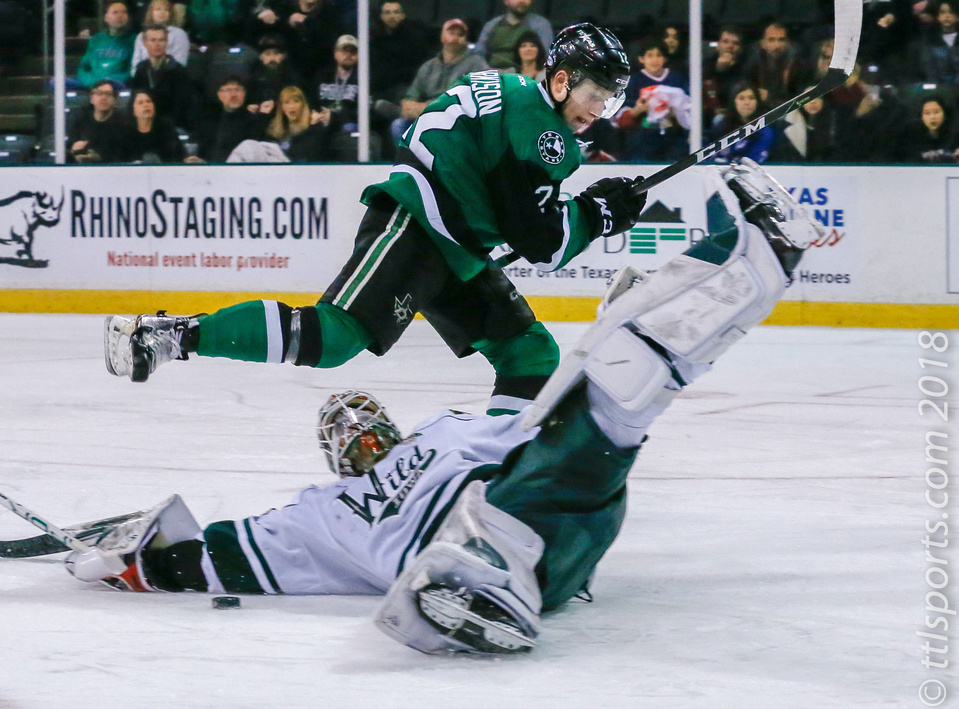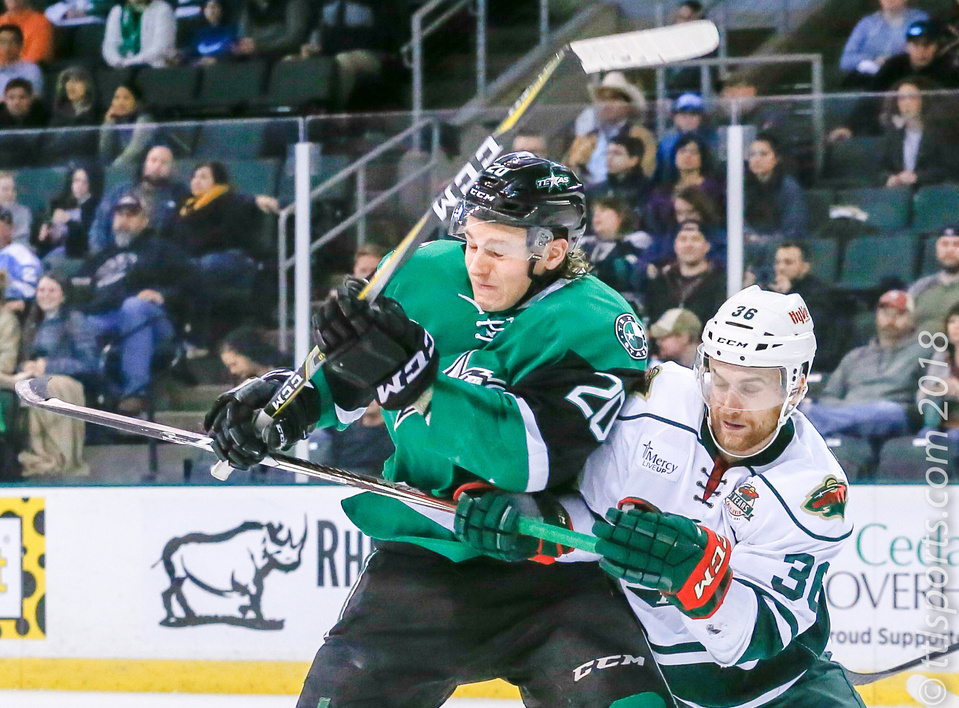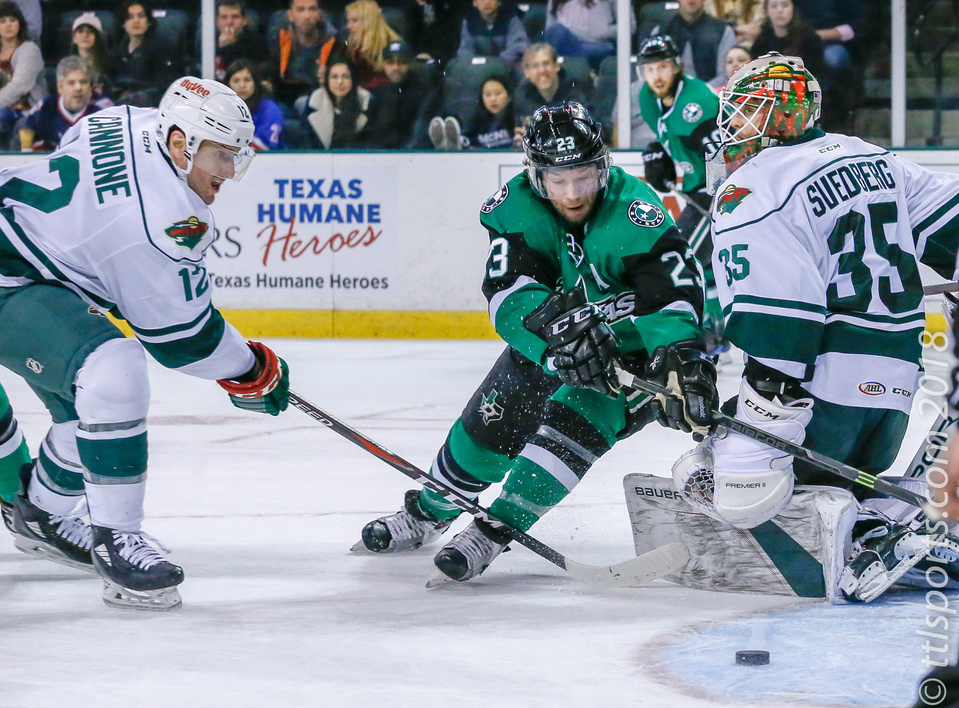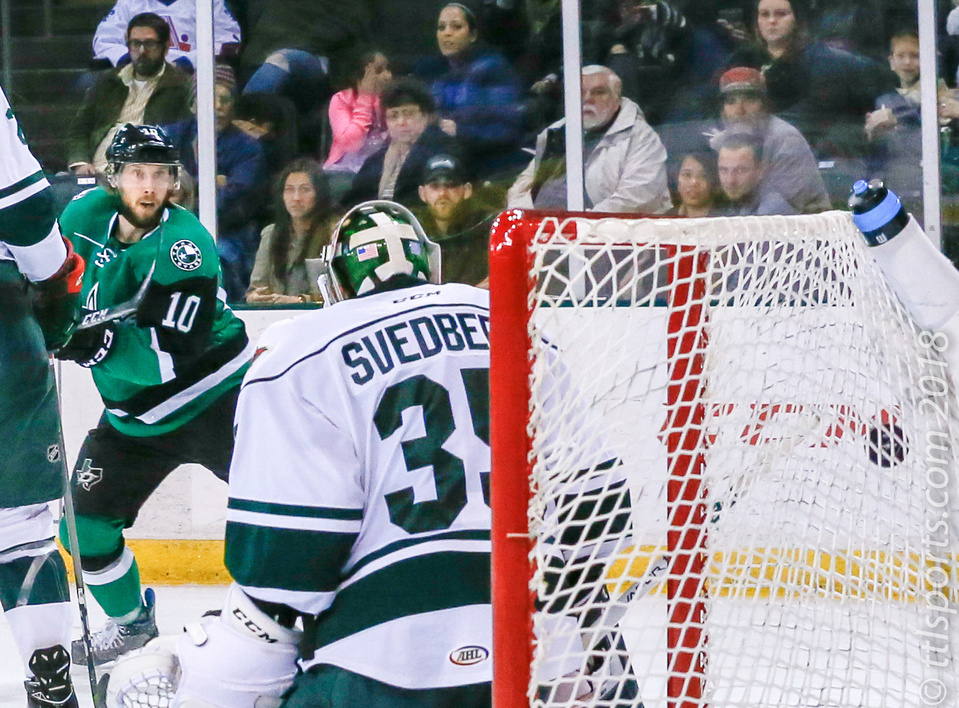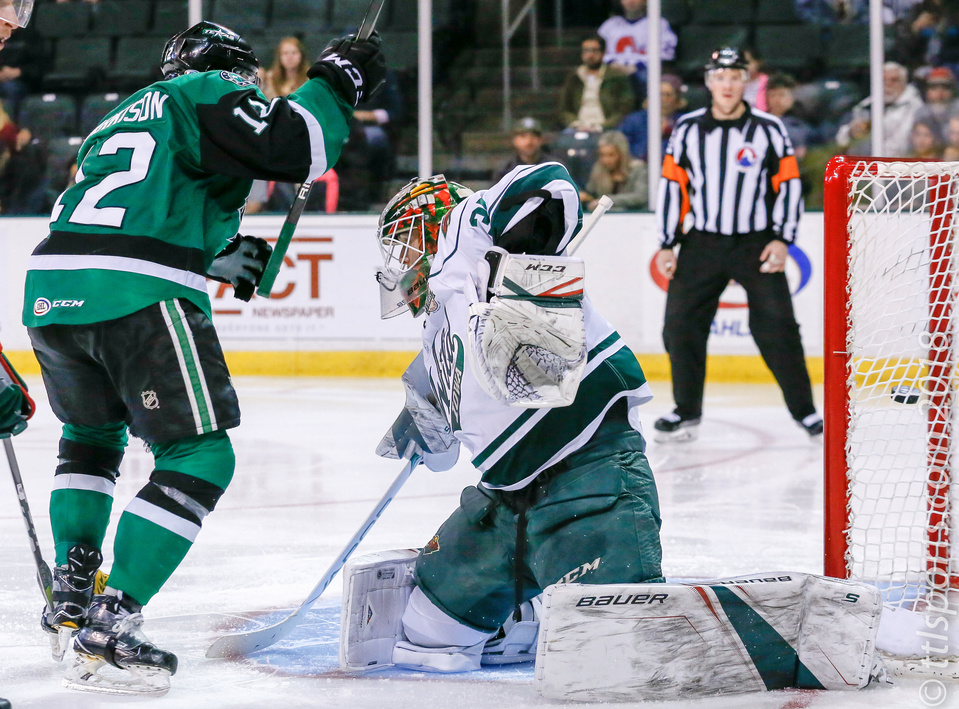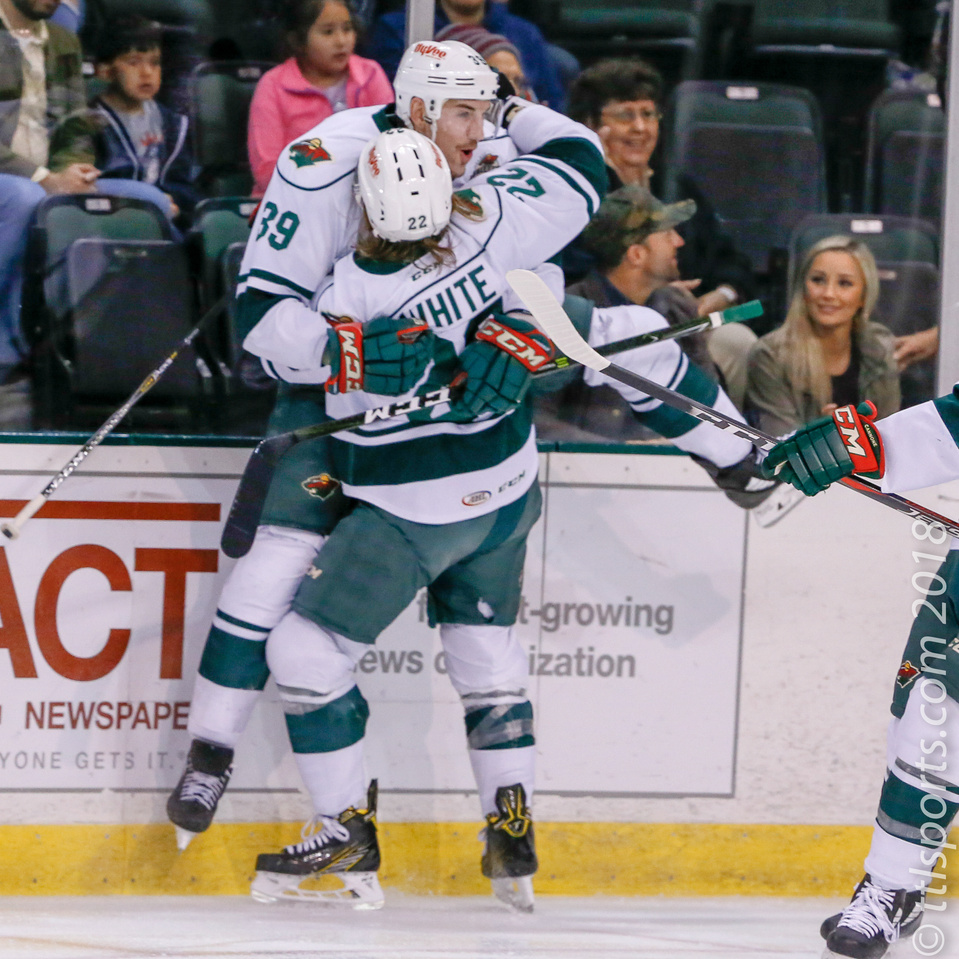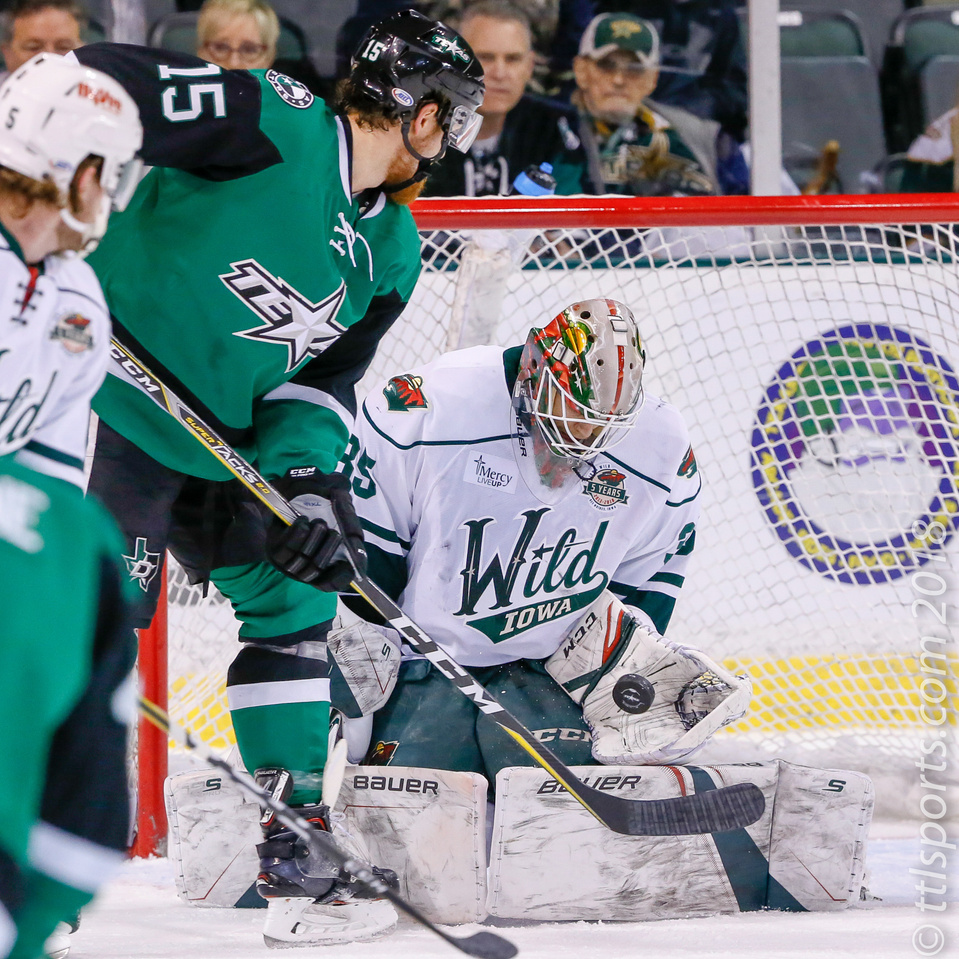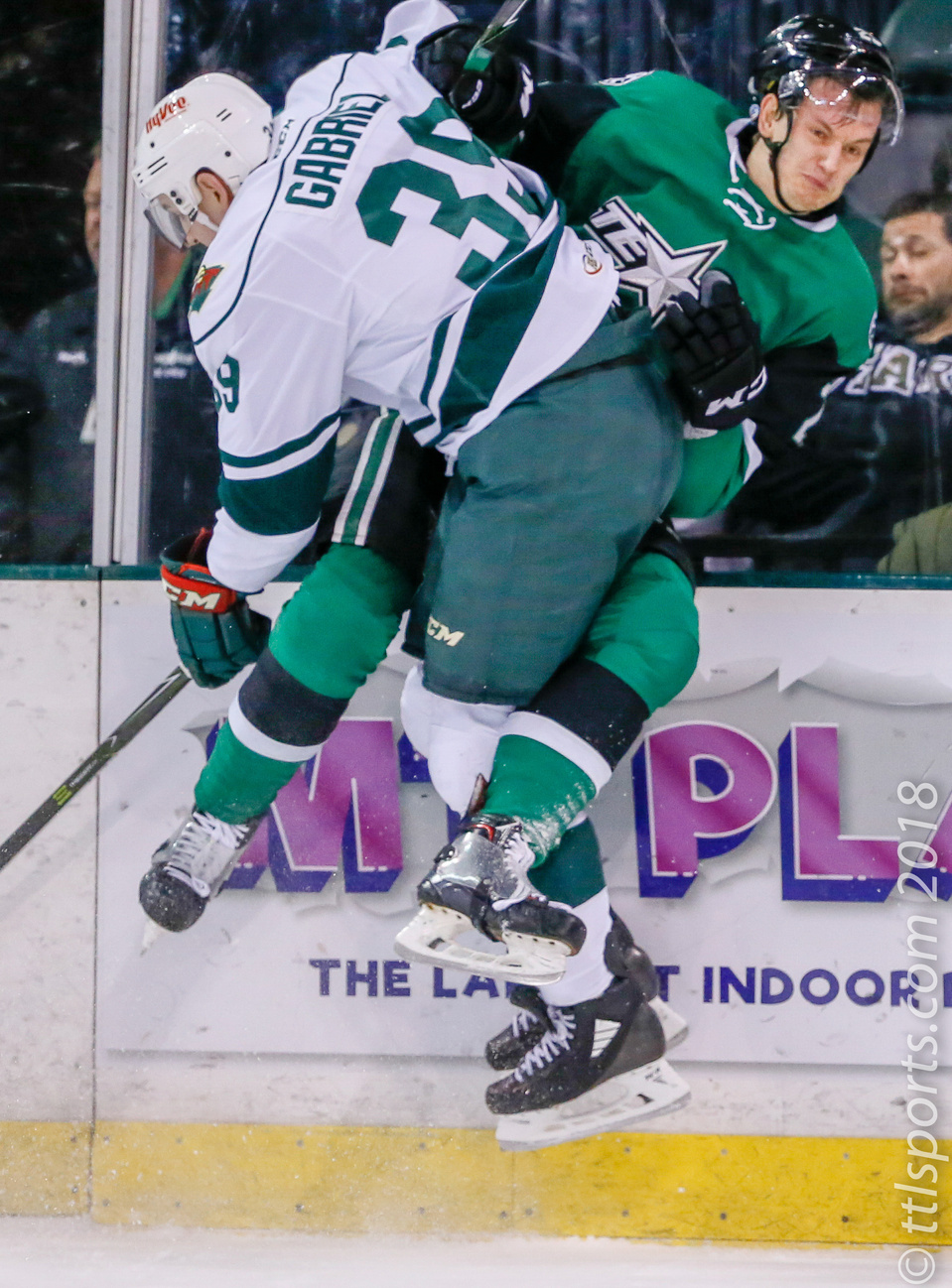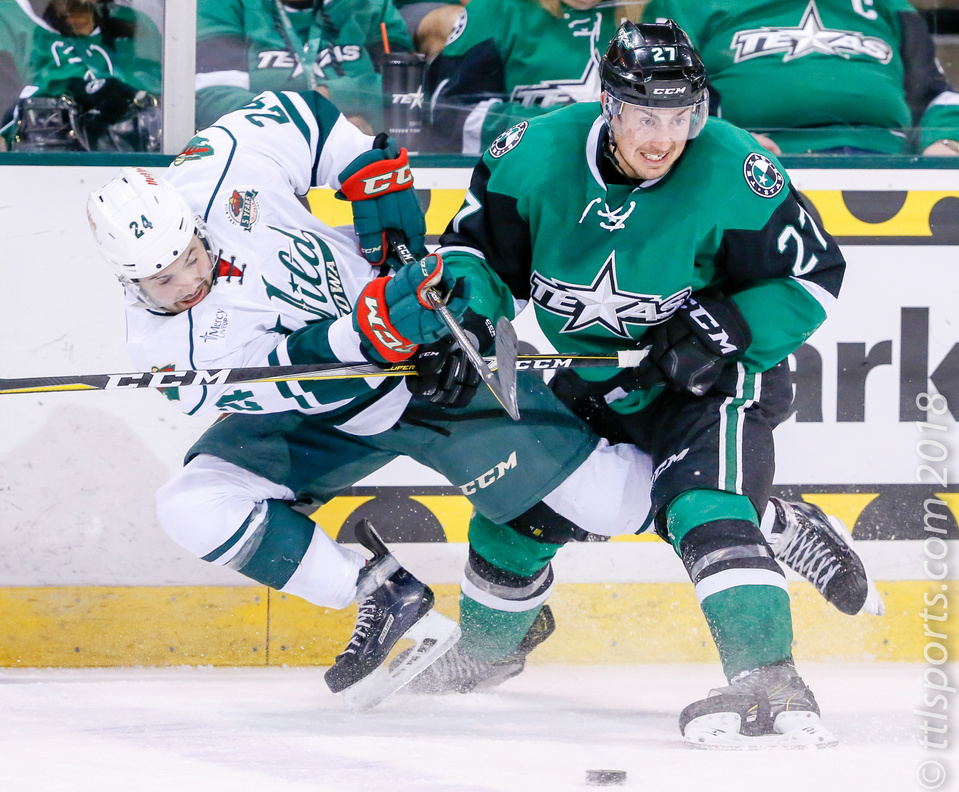 The Texas Stars (30-21-5-3) entered tonight's game against the Iowa Wild (27-17-8-4) fifth in the AHL's Pacific Division, fighting for the fourth available playoff position. The Wild, currently in third place in the Central Division, were looking to improve their seed position for home ice advantage during the playoffs.
The Stars fell behind early, with just 56 seconds into the game on a goal by Kurtis Gabiel. Sheldon Dries of Texas tied the game midway through the first period. But the Wild regained the lead late in the frame on a power play by Zack Mitchell. The Wild led 2-1 going into the first break.
Unlike setbacks encountered earlier in the season, the Stars did not meltdown, checkout, or show visible frustration. Instead they maintained composure, and fought hard. Colin Markison opened the scoring for the Stars with just 34 seconds into the second period. Austin Fyten followed with a short-handed goal, and Justin Dowling ended the period with a goal for Texas. Austin took a 4-2 led going into the third period.
Iowa unleashed a blistering attack, pulling their goaltender with greater than three minutes left in the game. Neither team scored in the final frame and Texas earned a hard-fought 4-2 win.
Stars goalie Landon Bow withstood the attack, making 20 saves on 22 shots, to earn the win. Wild goal keeper Niklas Svedberg was assigned the loss, allowing four goals on 33 shots.