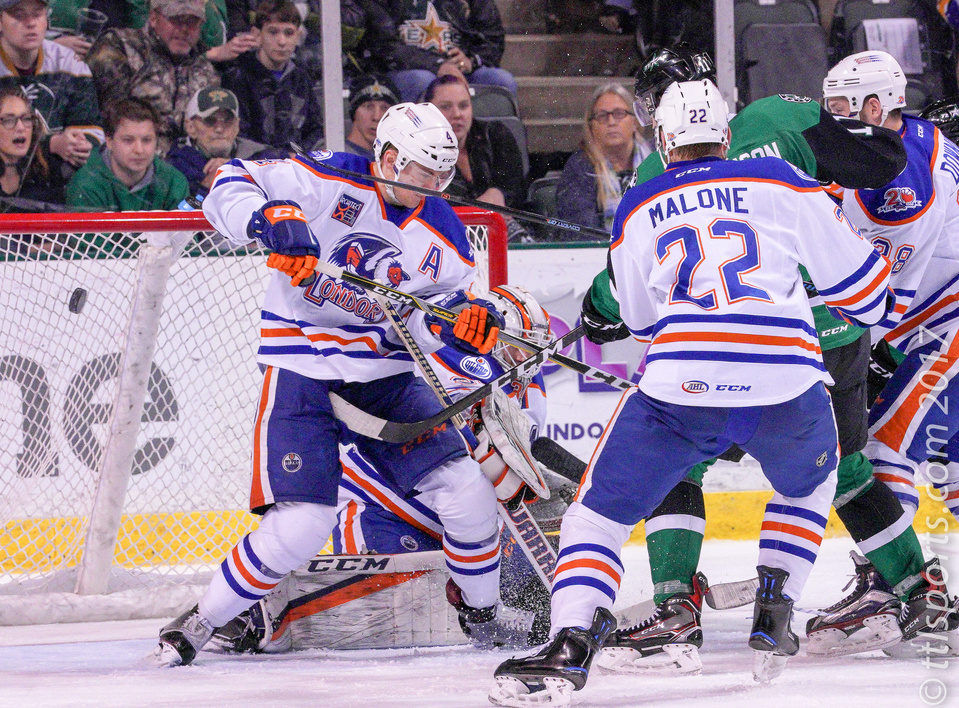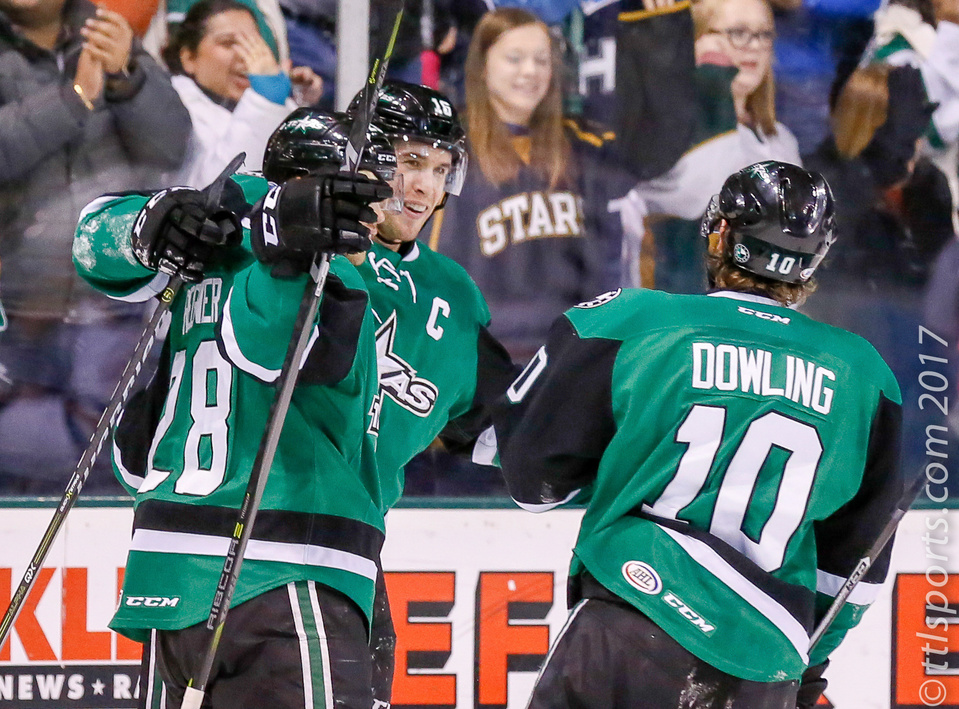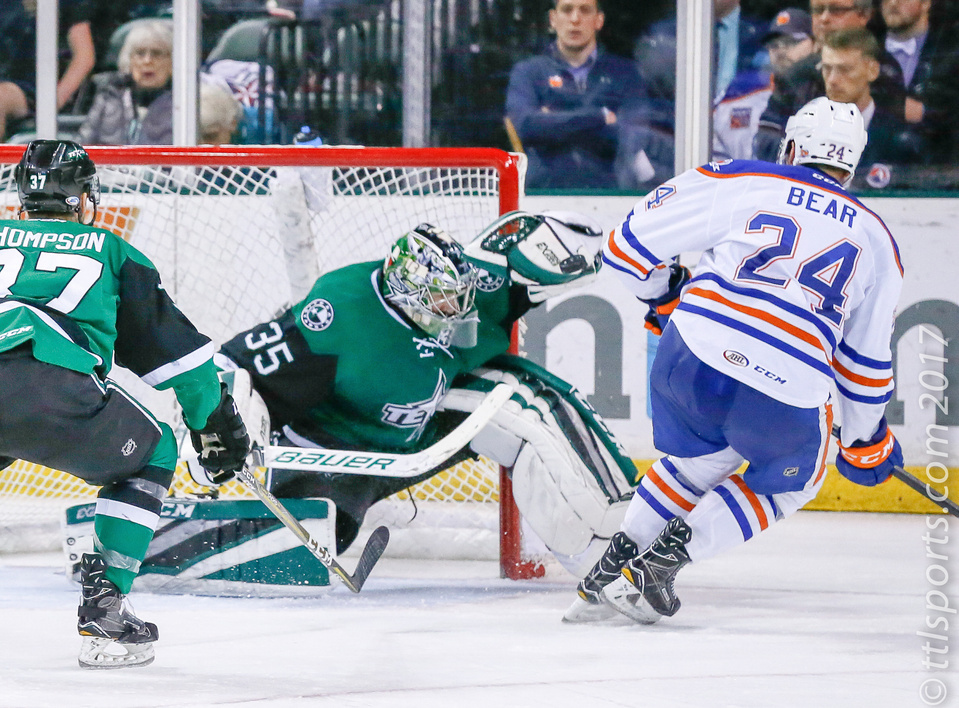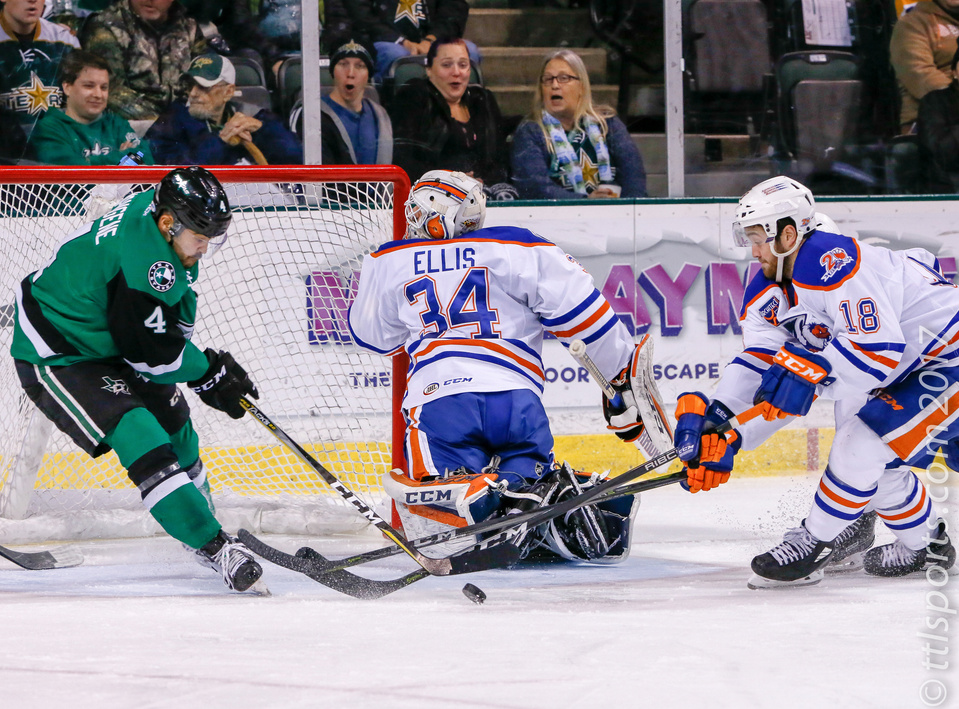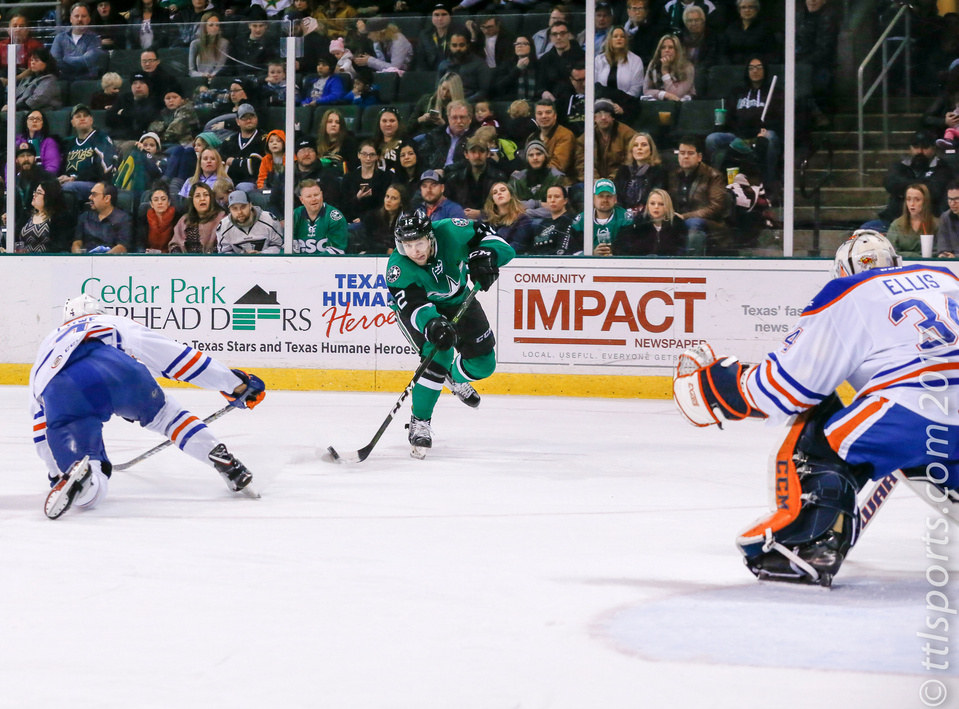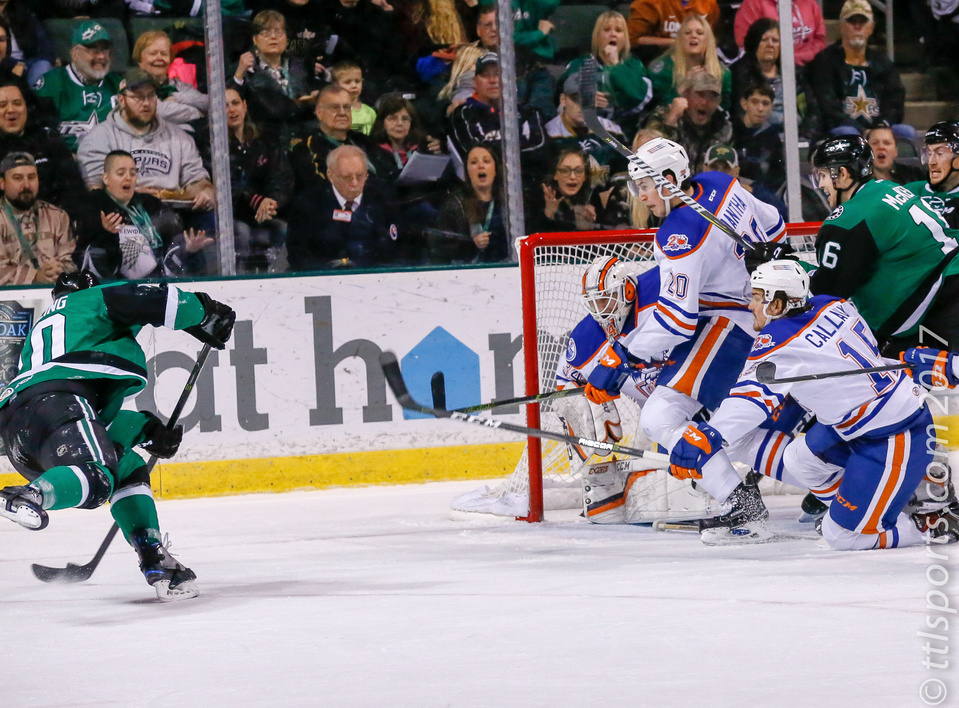 "That was probably the most disappointing loss of the year" said Texas Stars' team captain Curtis McKenzie. "We've just got to find a way to clamp down. Everyone is pretty frustrated right now."
And there is reason for the frustration. The Stars had dropped seven of their last ten games headed into tonight's game against the Bakersfield Condor.
The game started well for the Stars, despite this history . McKenzie started the scoring for the Stars, netting the puck late in the first period. Teammate Austin Fyten followed 16 seconds
later, giving the Stars a 2-0 lead at the end of the first.
The Star lacked energy starting in the second period. The Condors out-shot the Stars two-to-one and out scored them one-to-nil on a power-play goal by Ty Rattie. Texas held on to 2-1 at the end of two periods.
The remainder of the game was all Bakersfield, starting with a short-handed goal by Brad Malone early in the final frame to tie the game. Bakersfield took the lead two minutes later when Joe Gambardella found the back of the net. An empty net goal by Liro Pakarinen sealed the win with 16 second left in the game. Final score: Bakersfield 4, Texas 2.

"I didn't like the energy of our group today, especially in the second and third" said Stars head coach Derek Laxdal. "It's tough when you have a big crowd and you lay an egg like that in the second and third periods."
Bakersfield goal tender Nick Ellis earned the win, making 38 saves on 40 shots. Texas goalkeeper Landon Bow was assigned the loss, allowing 3 goals on 30 shots. Bow has lost five of his last six stars.
Looking ahead Laxdal said "We're going on a long road trip here and we've got to get some points. It can make or break your season."
Lets hope the Stars don't return with a broken season.
Andy Nietupski (anietupski@ttlsports.com)