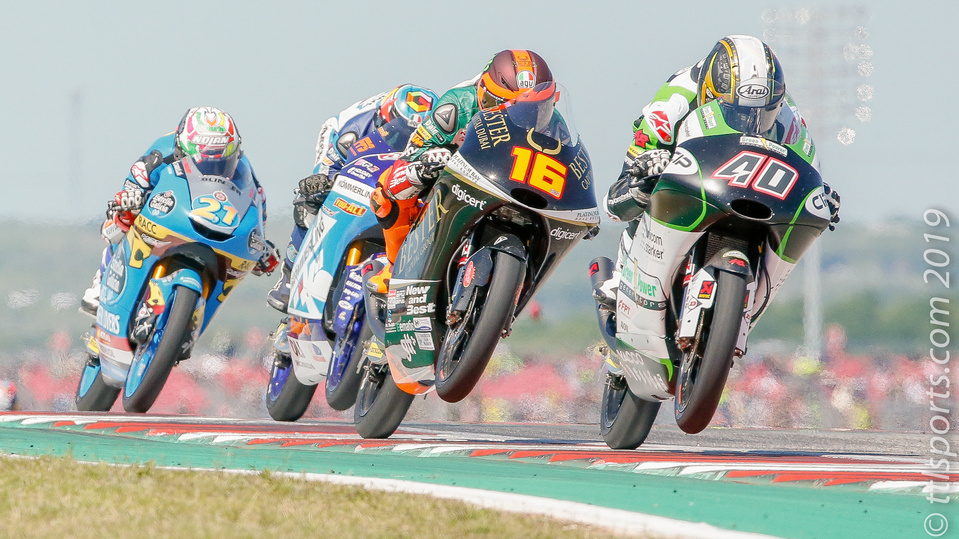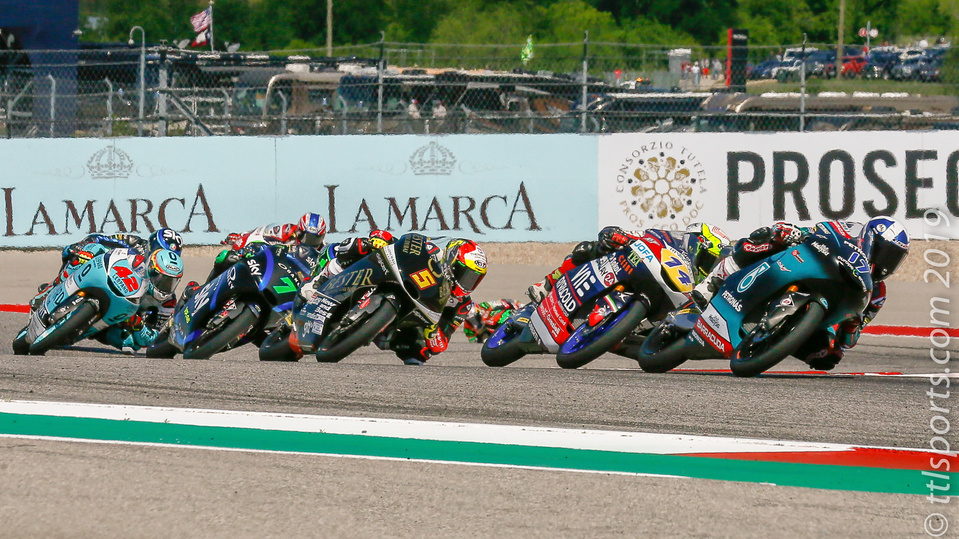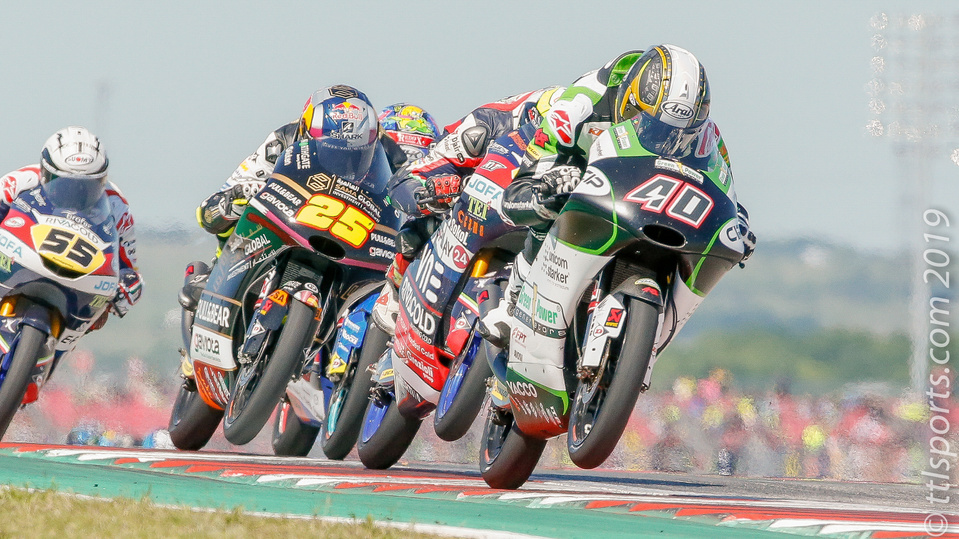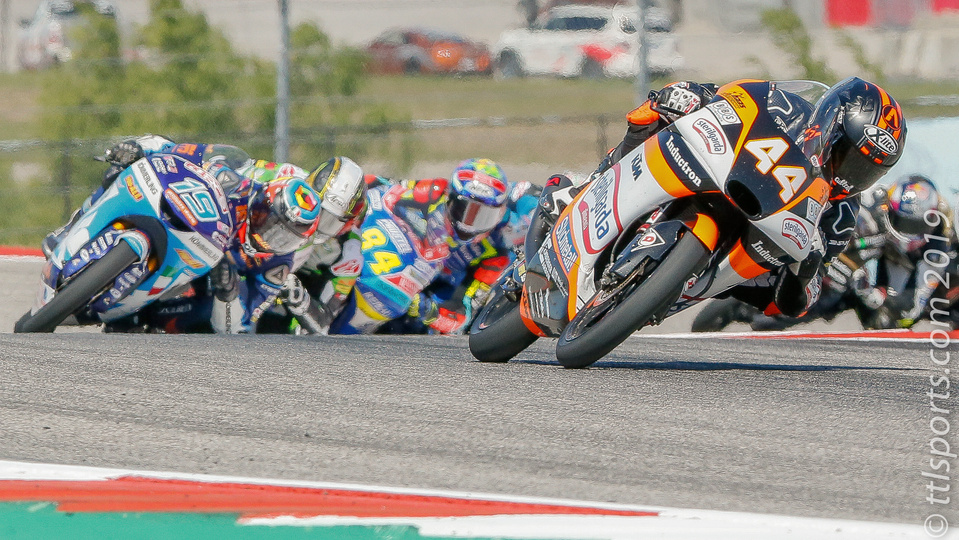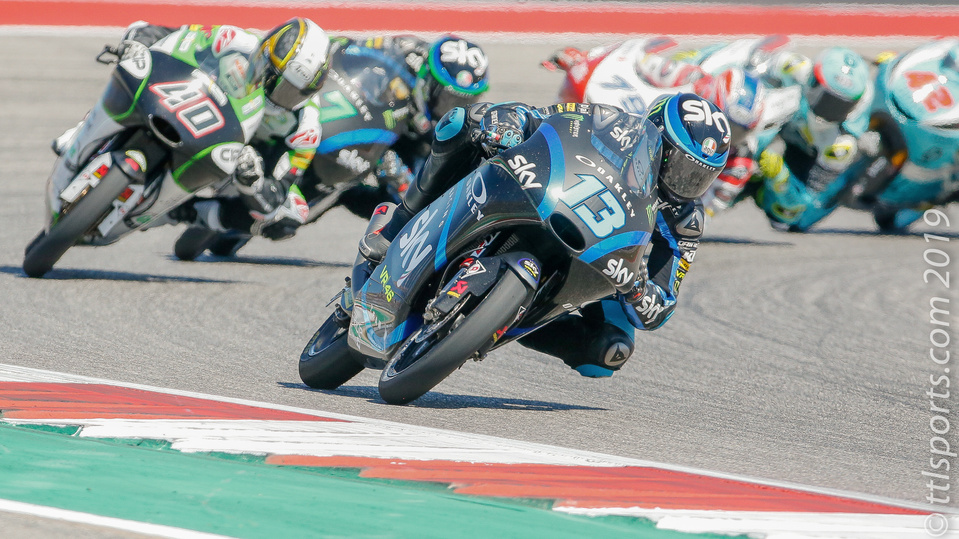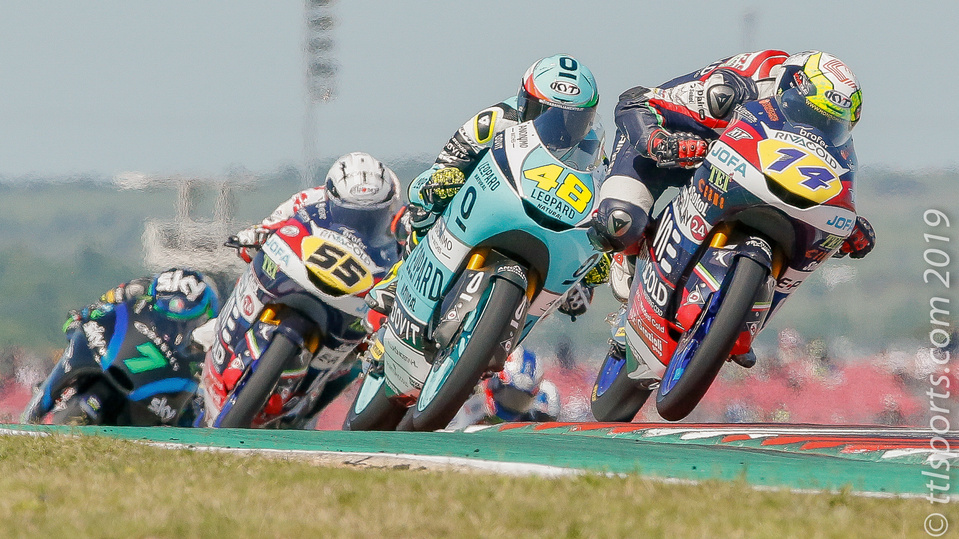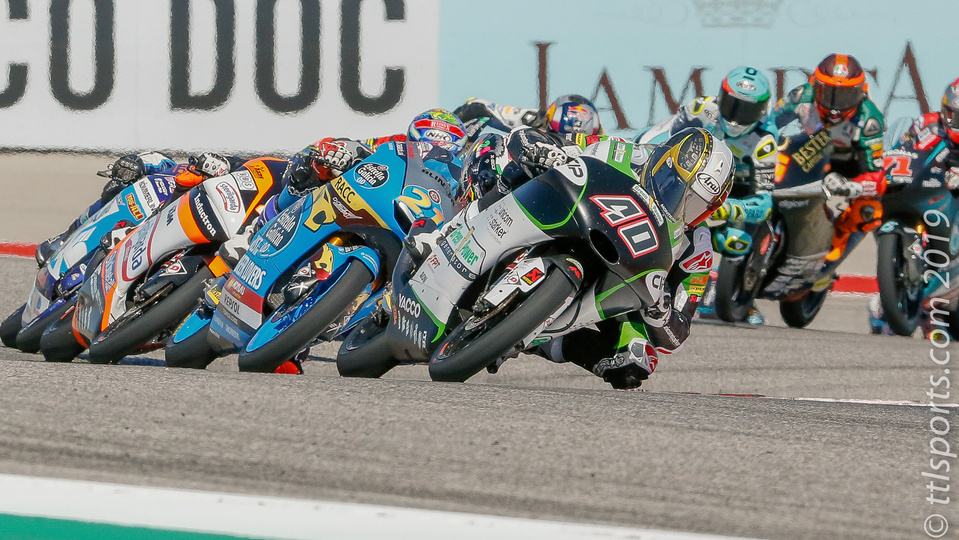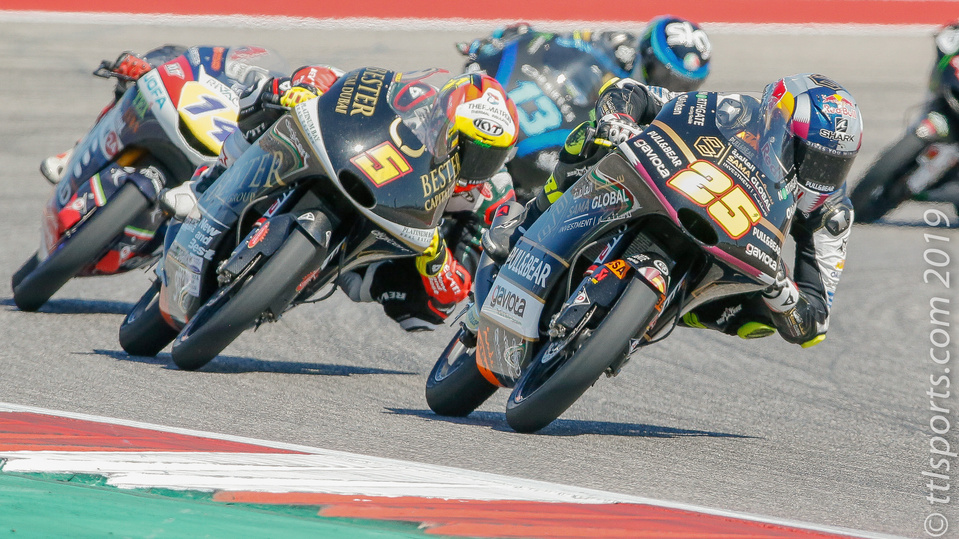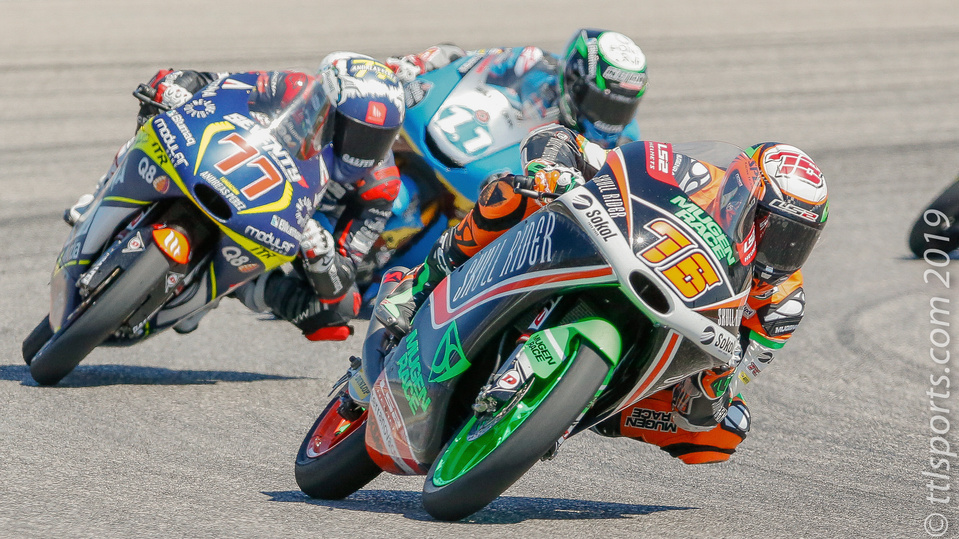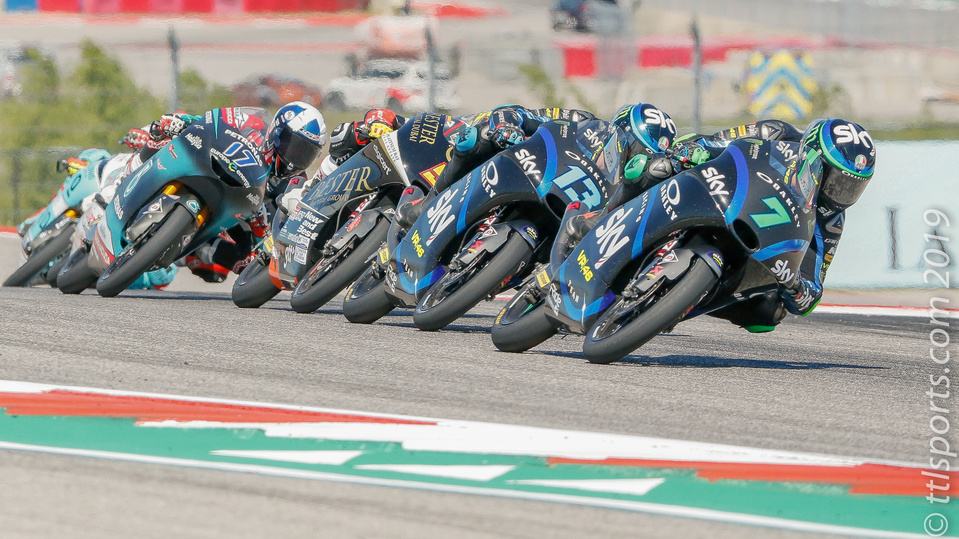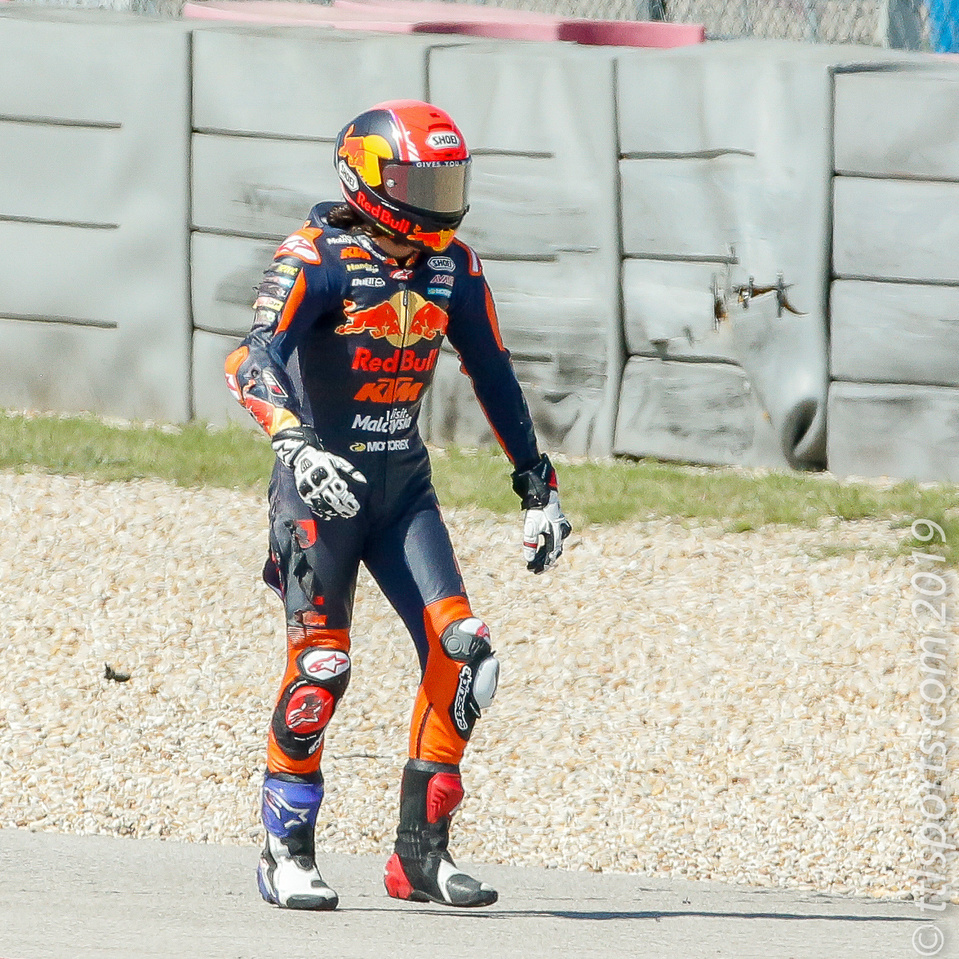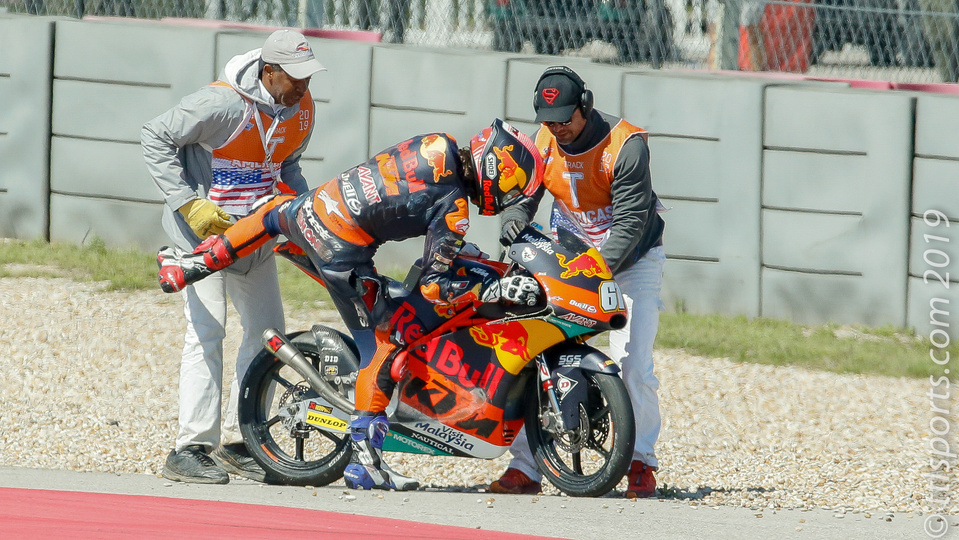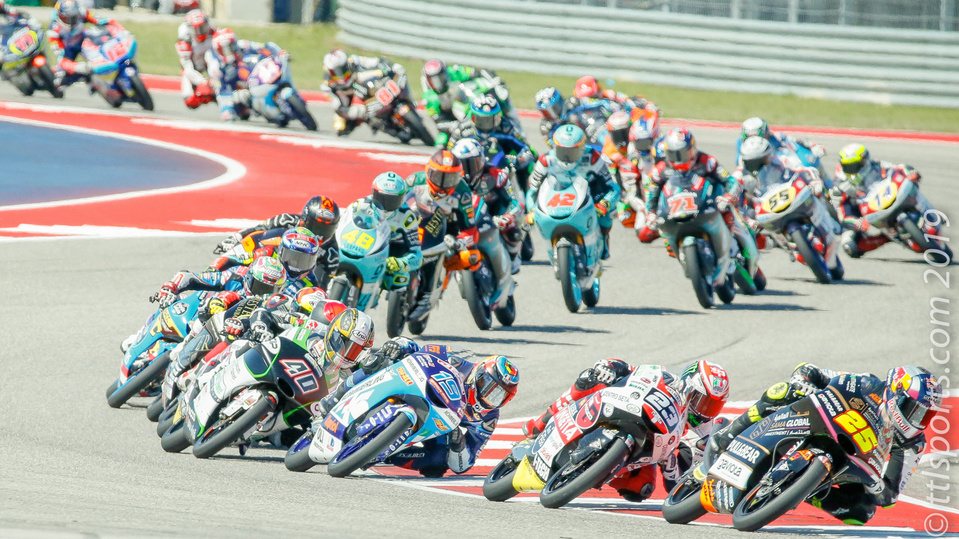 The Moto3 race at the Circuit of the Americas experience a major upheaval as leader, Ayumu Sasaki of Japan, crashed in the final two laps to allow Aron Canet of Spain to claim the title. Canet had maneuvered from the sixth position in the starting grid to capitalize on Sasaki's mistake.
Canet is no stranger to the Grand Prix of the Americas. The Spaniard joined Moto3 in 2016 and set the All Time Lap Record and Best Race Lap Record at COTA in 2017. In total, Canet had earned 12 podiums and 4 Grand Prix victories in his short professional career.
Finishing a nearly a full second behind second Canet was Jaume Masia. Masia's entry into Moto3 came last year a substitute to Darryn Binder at the Austrian Grand Prix. He earned Rookie of the Year at the Bester Capital Dubai squad and stays with the team for 2019.
And Bester Capital Dubai teammate Andrea Migno averted catastrophe to take the final podium position.