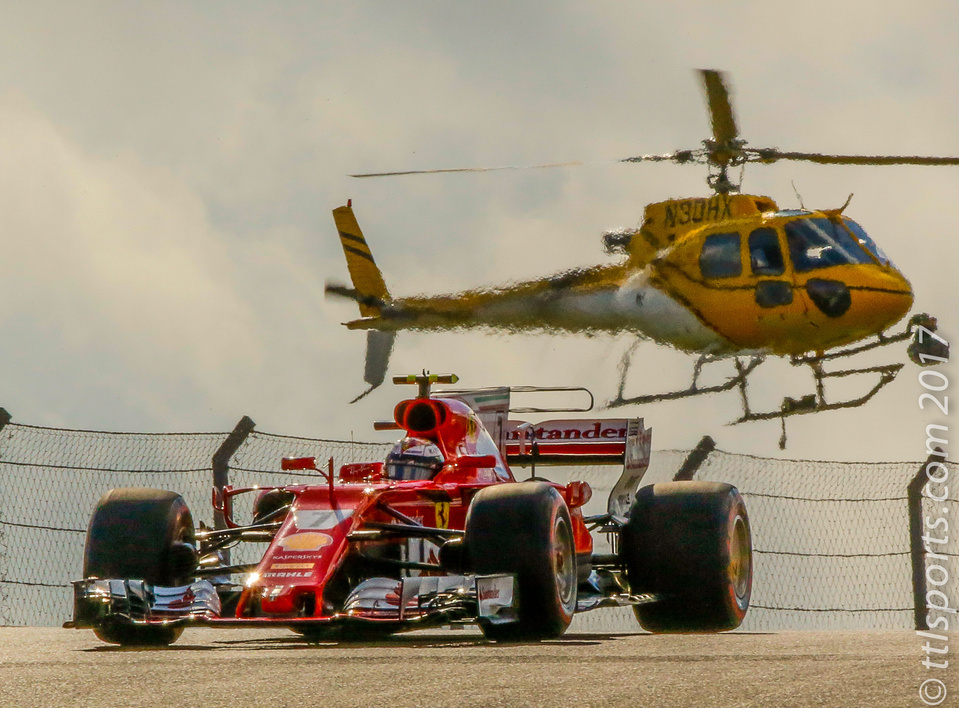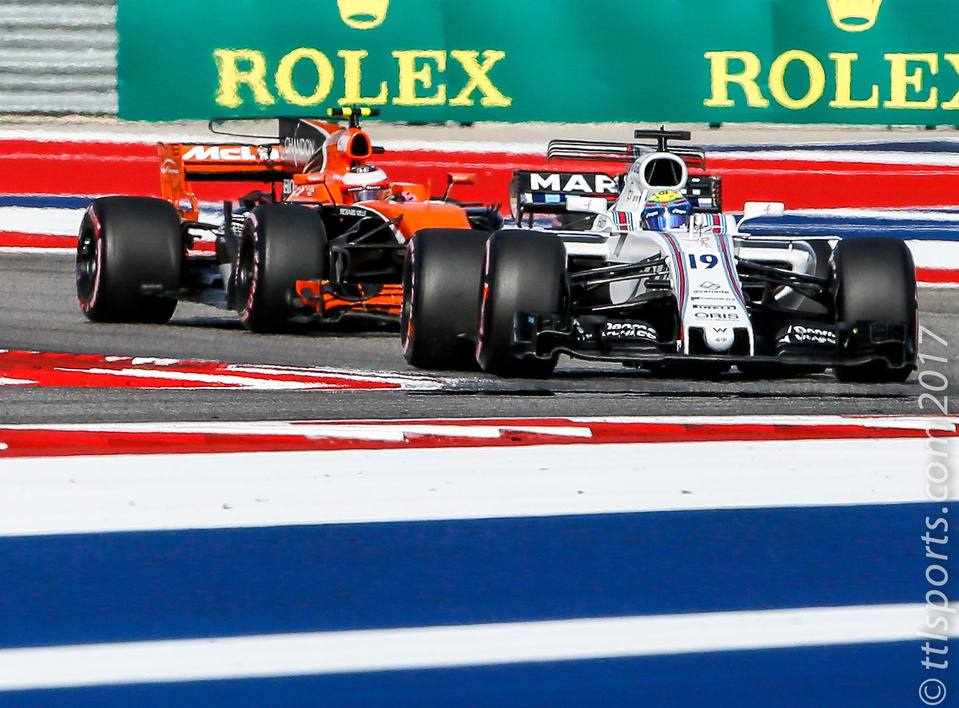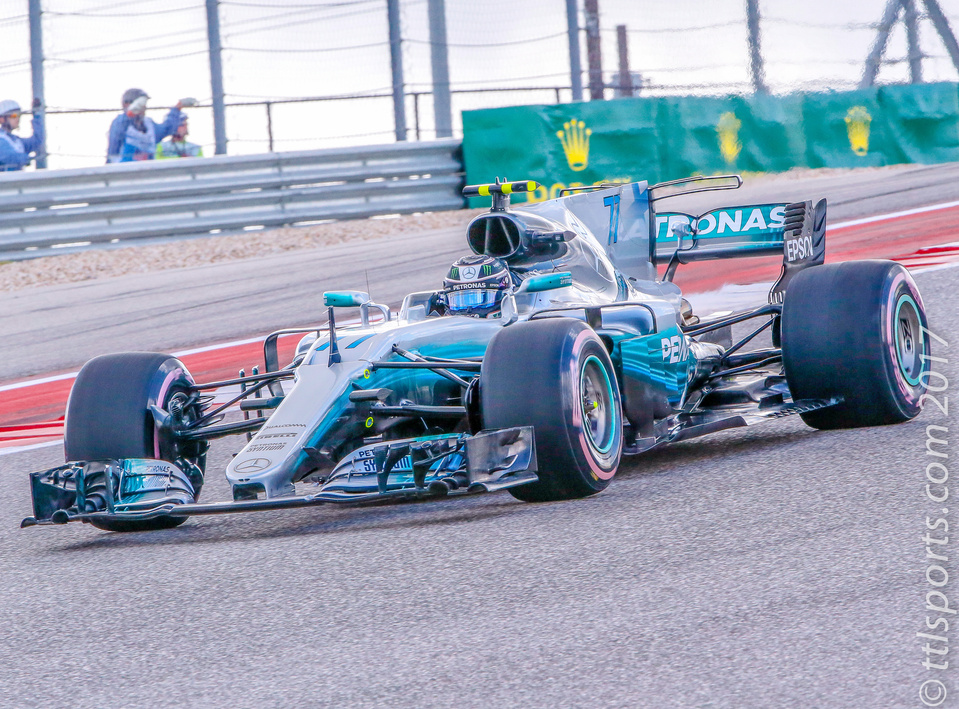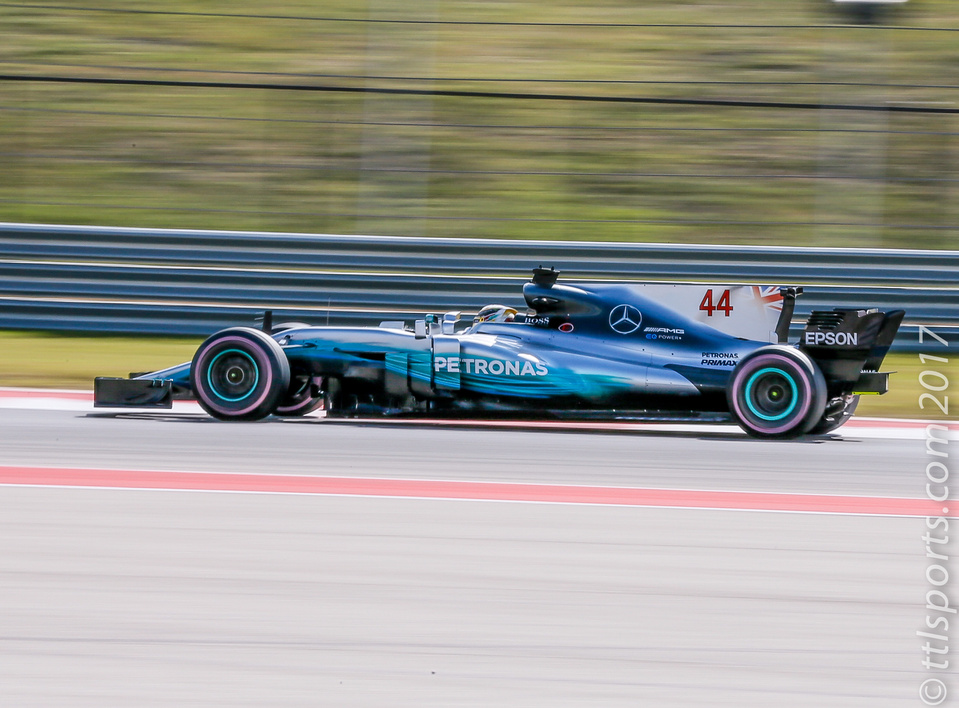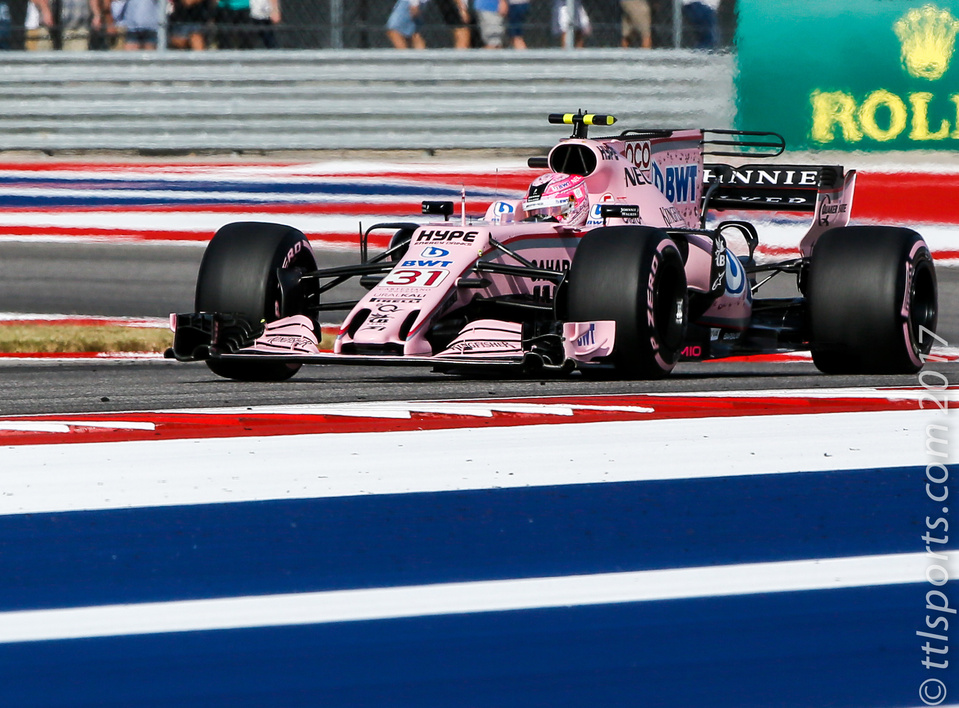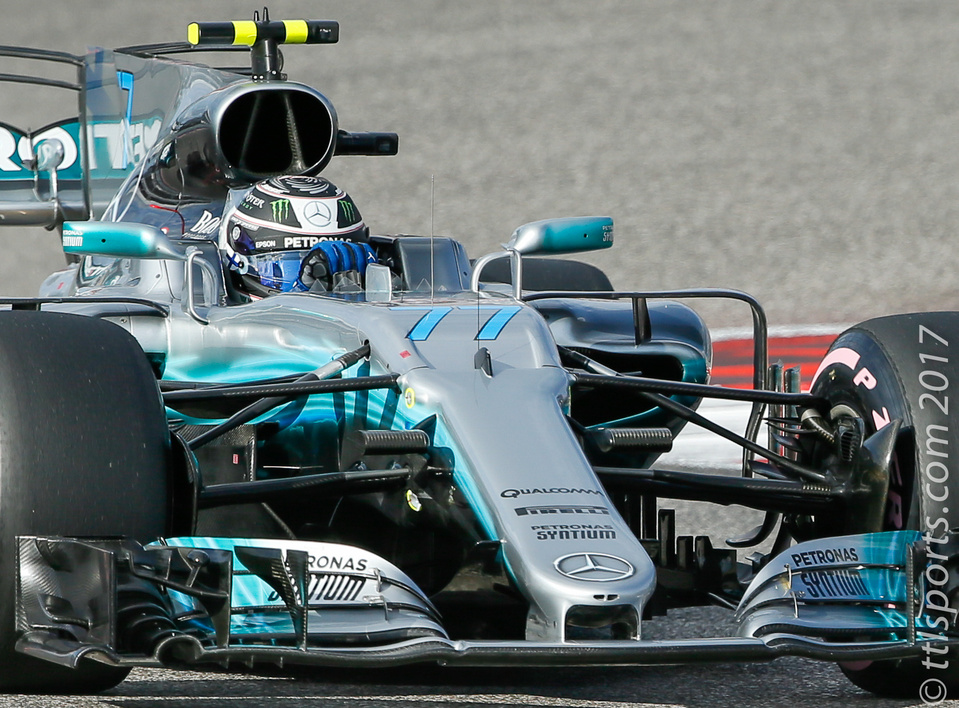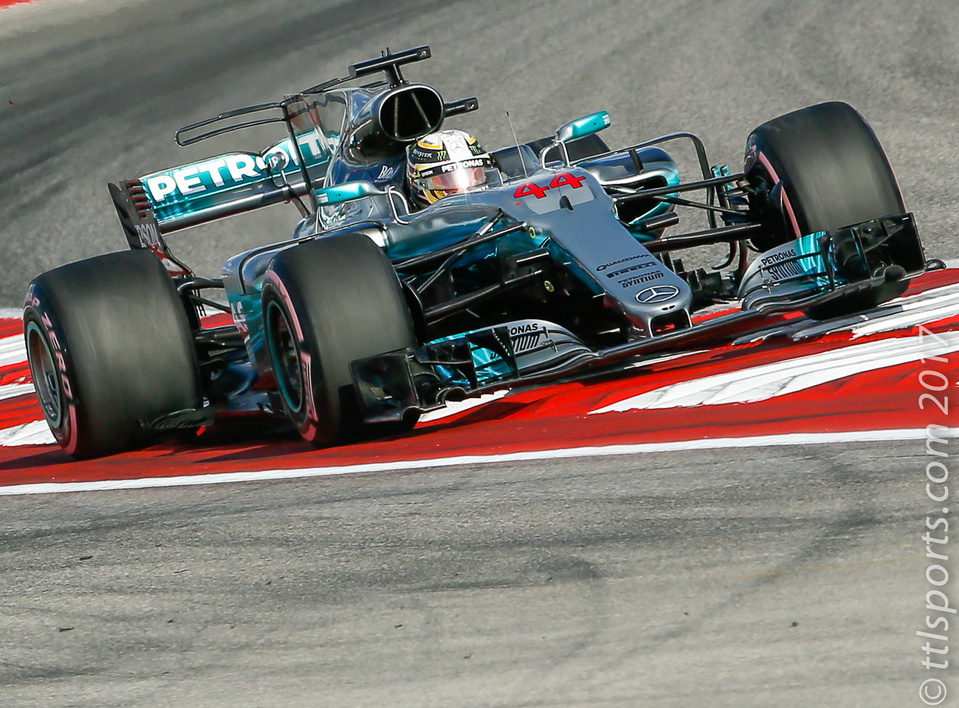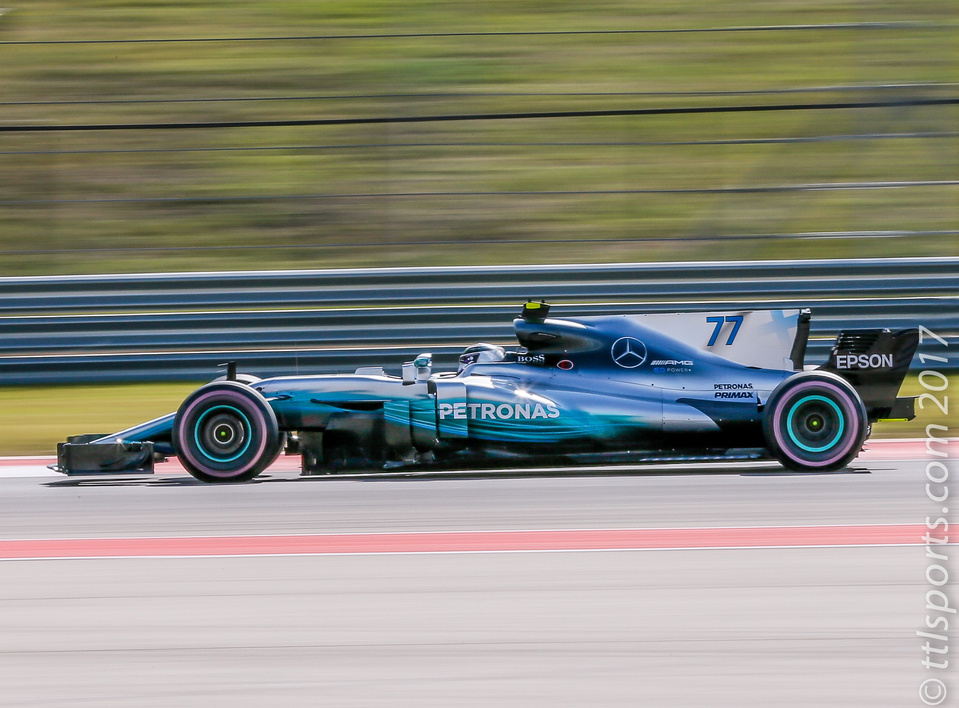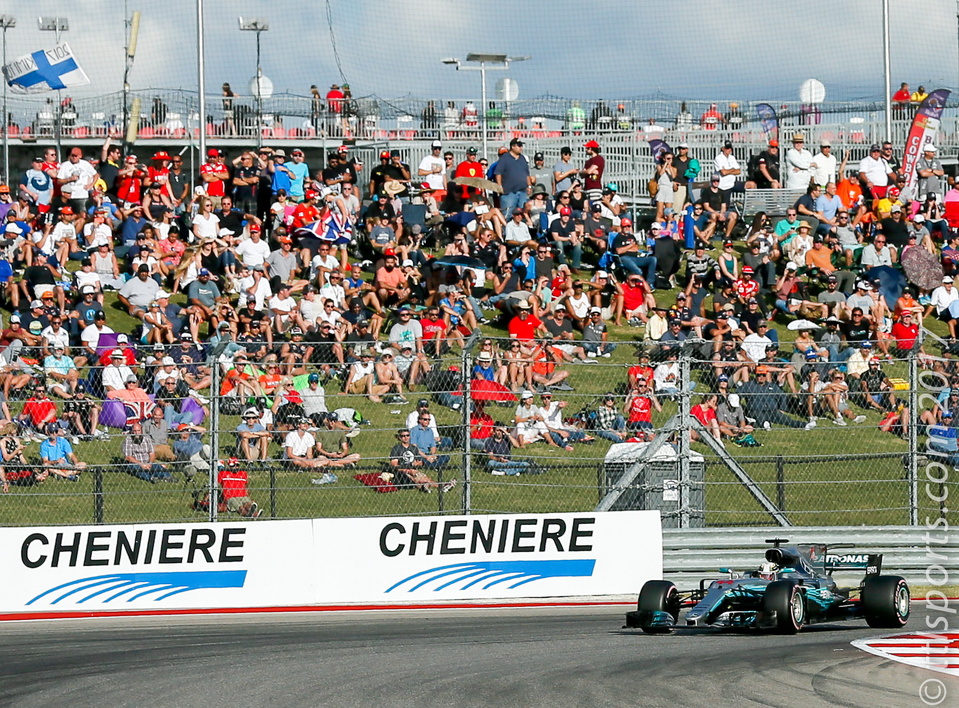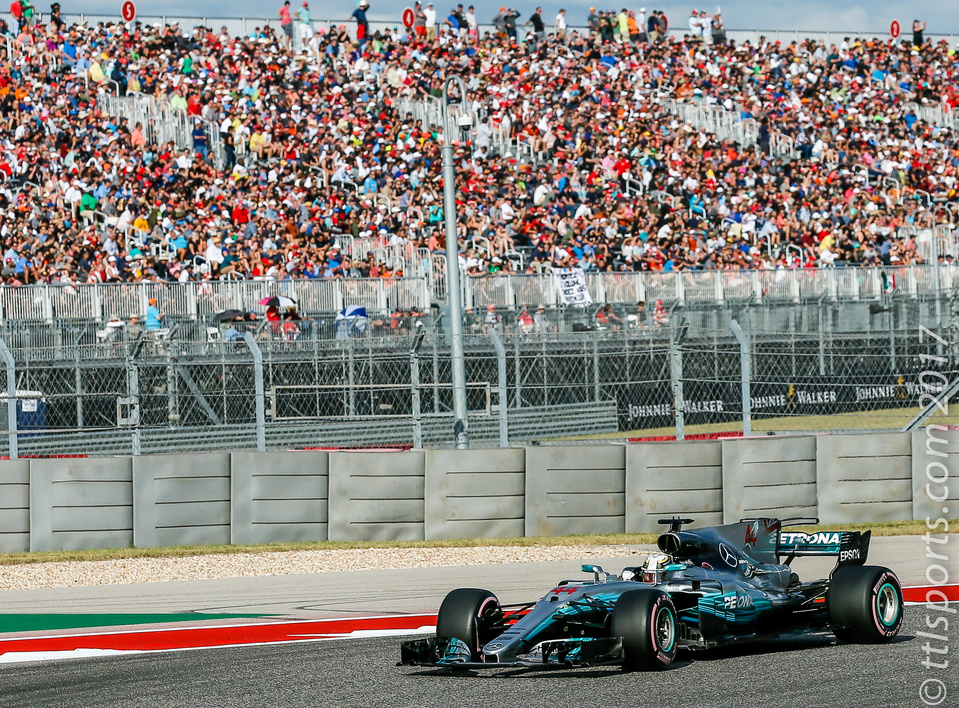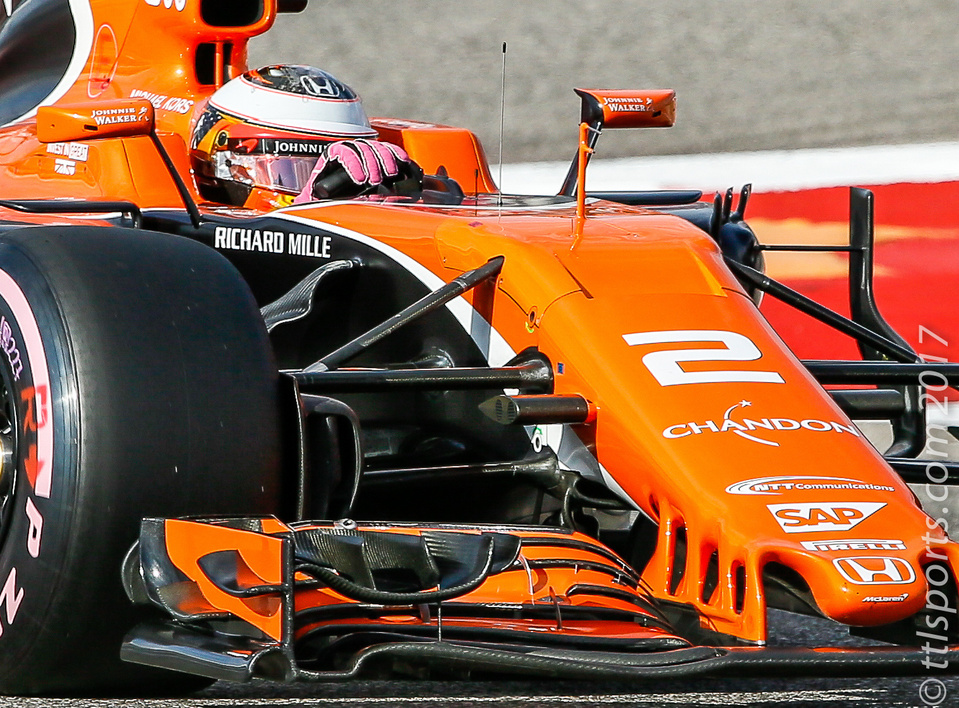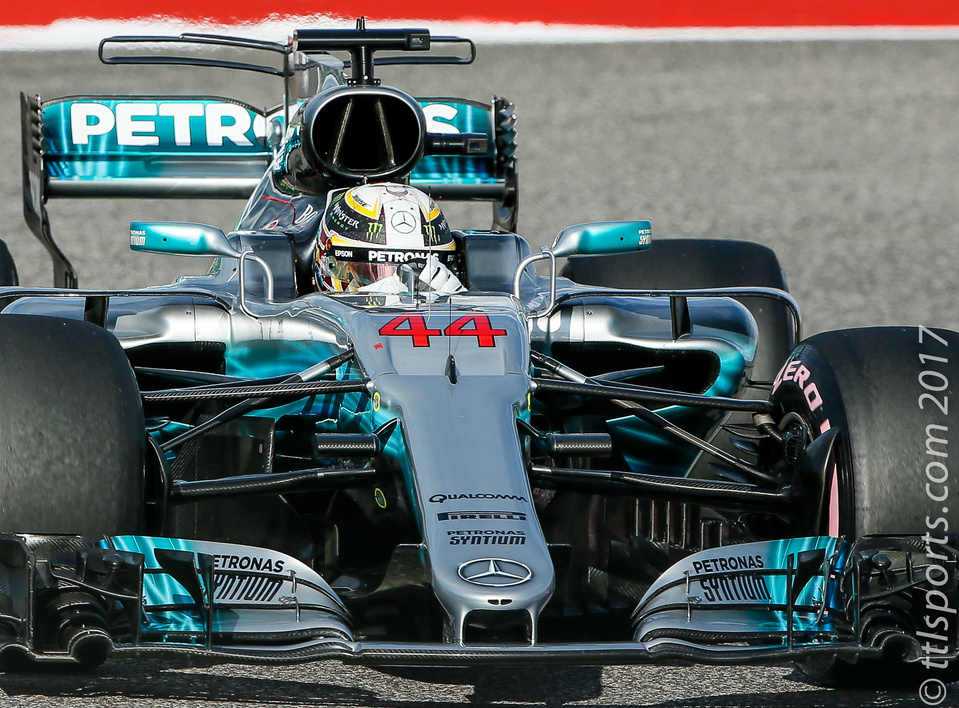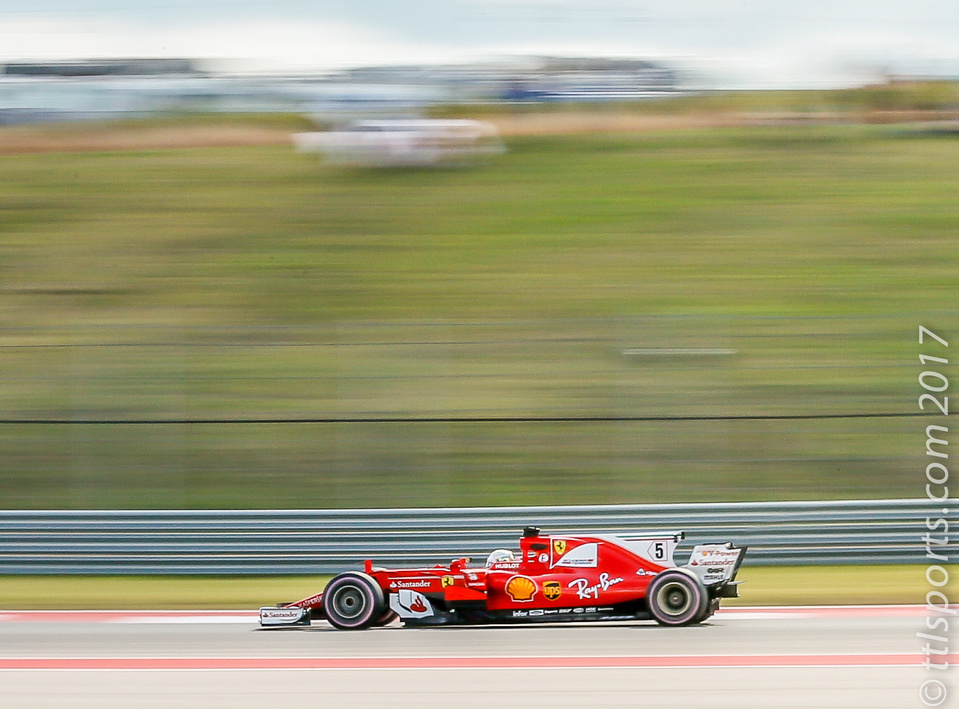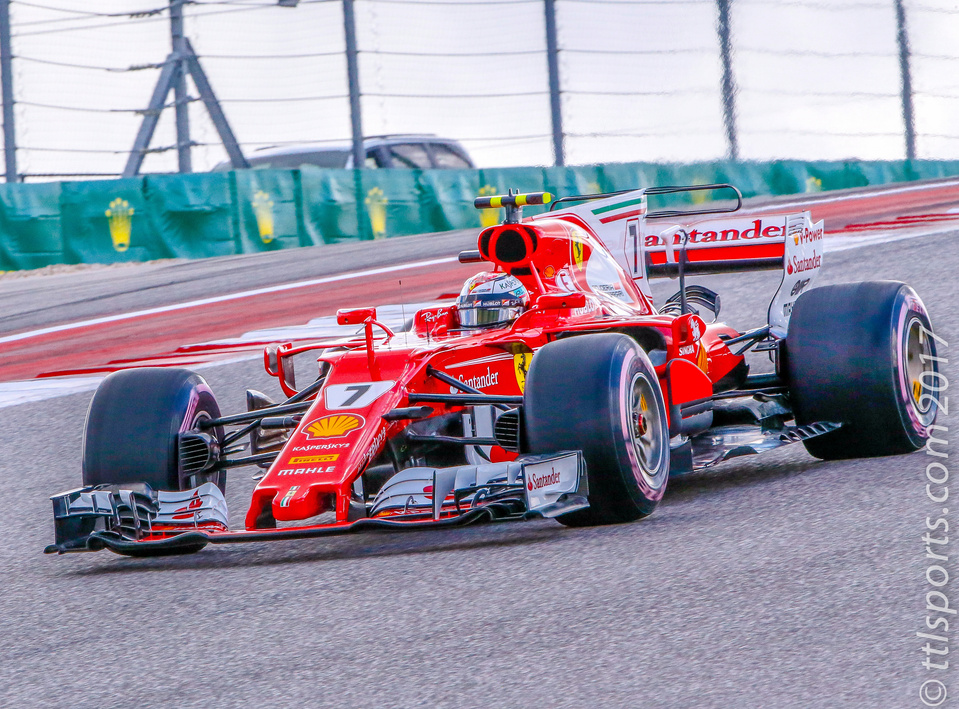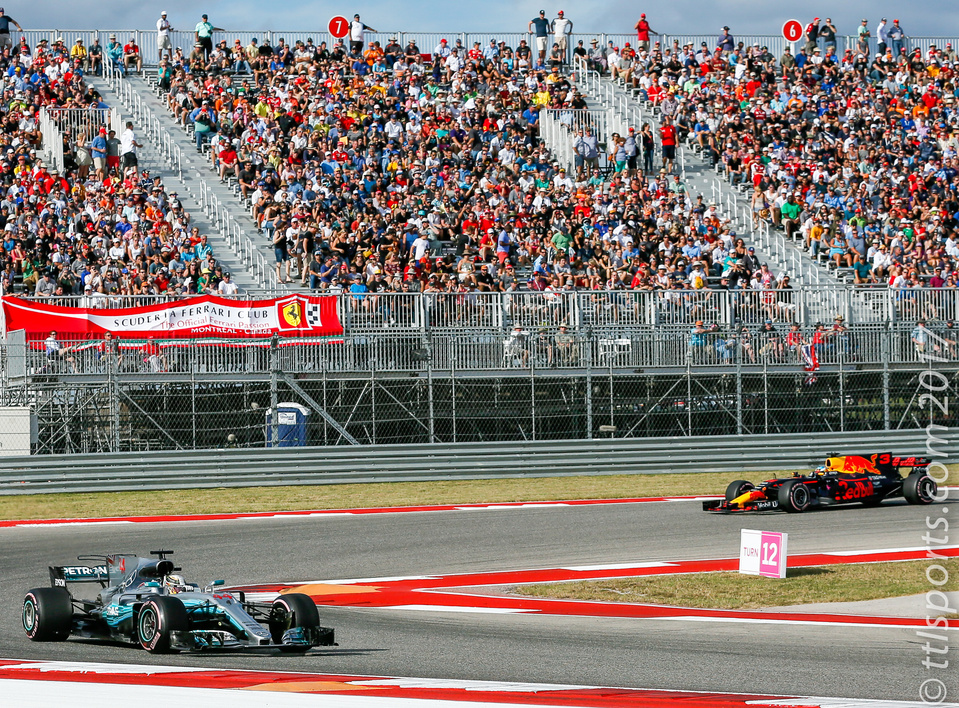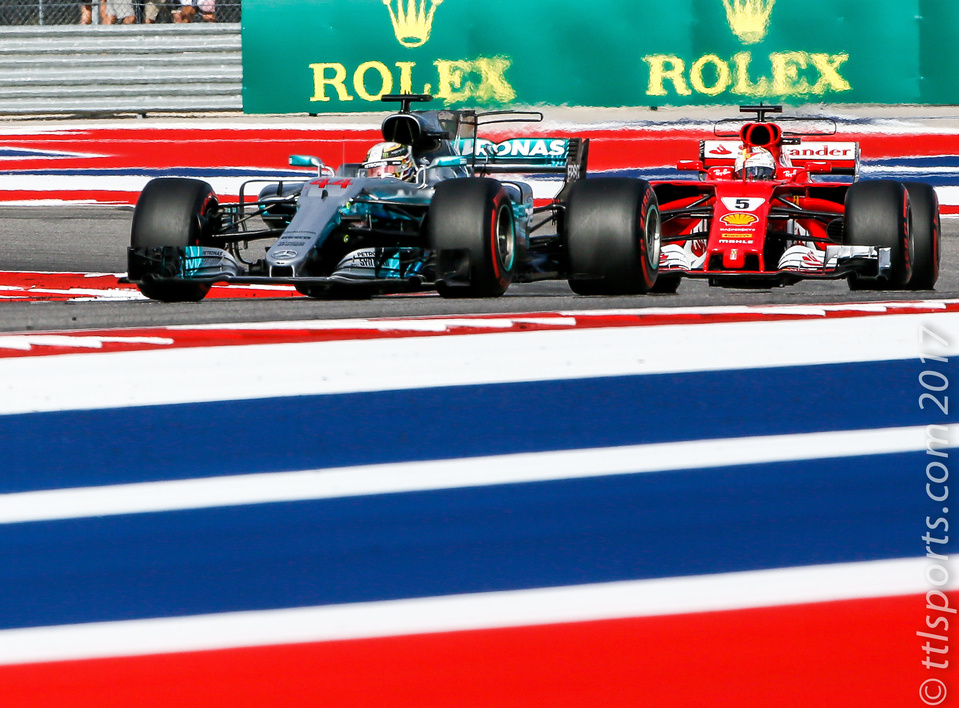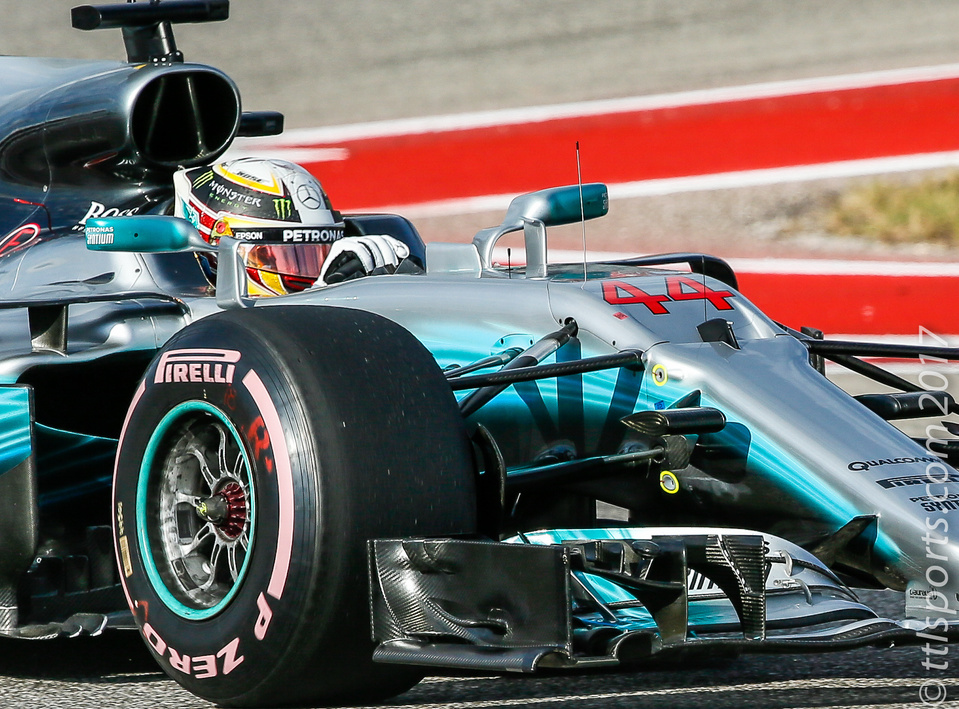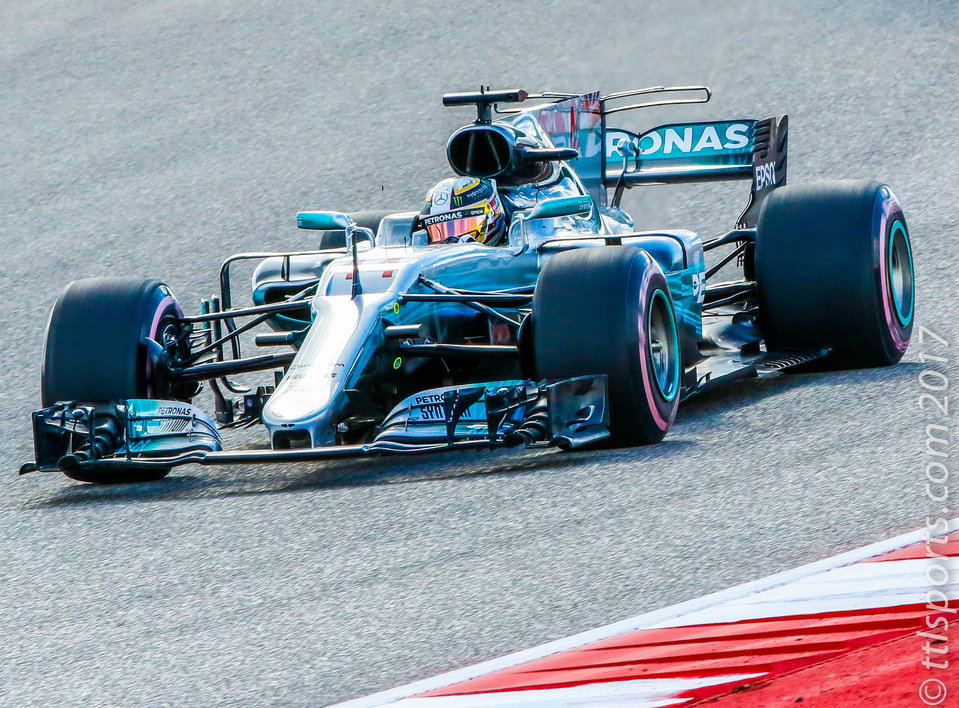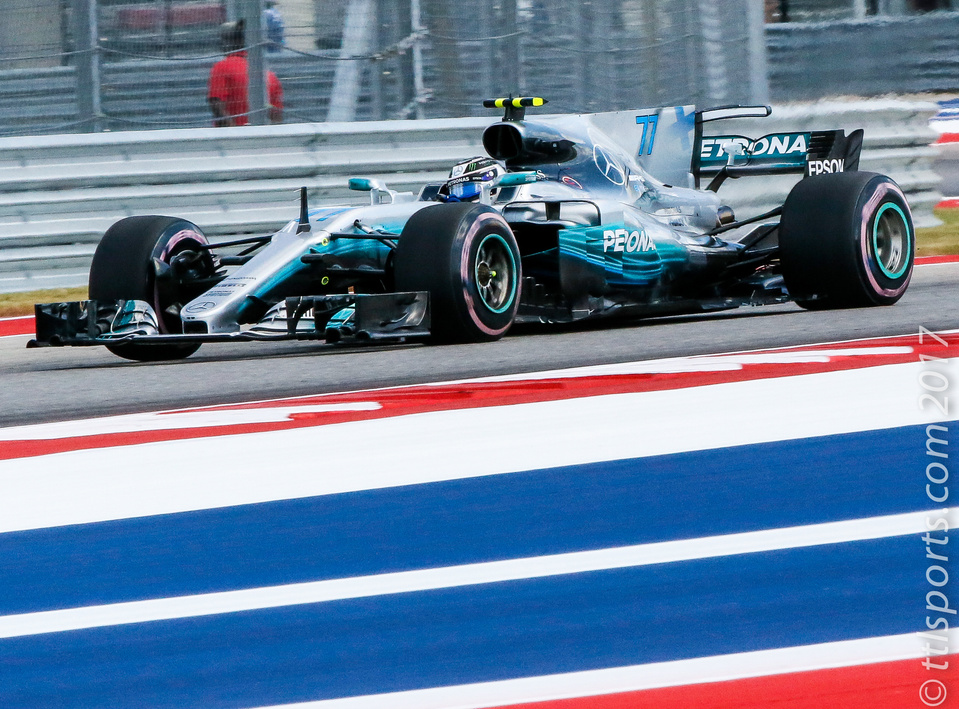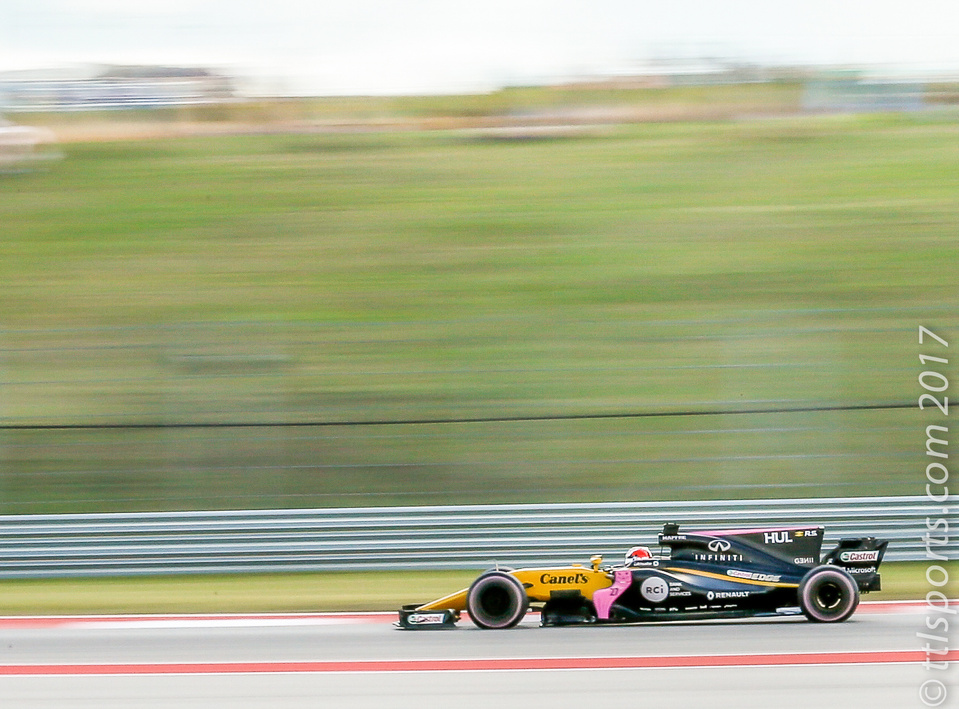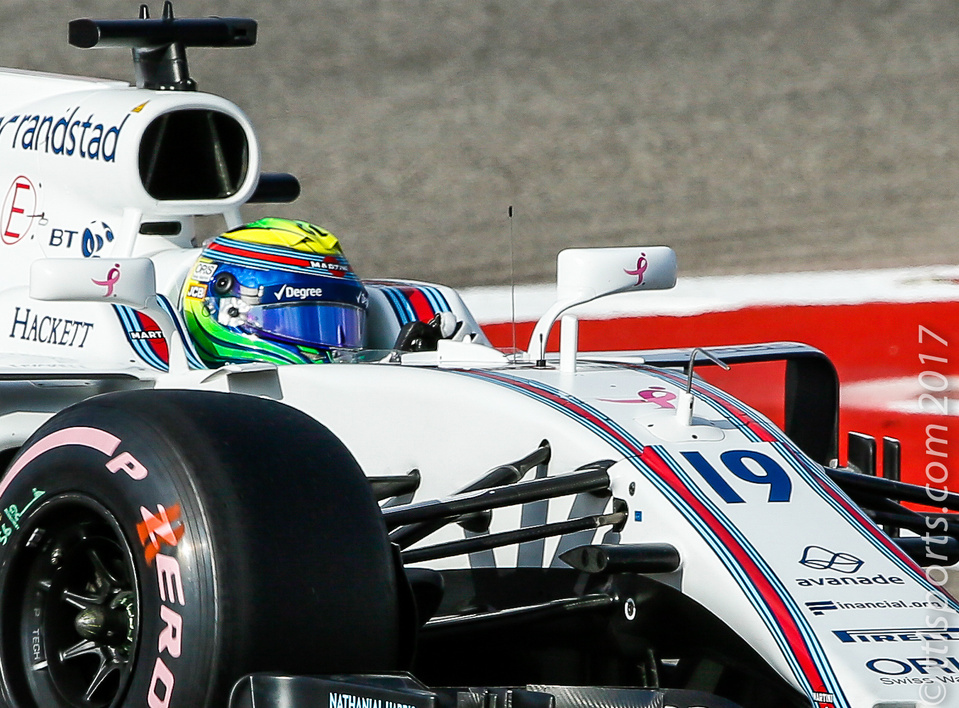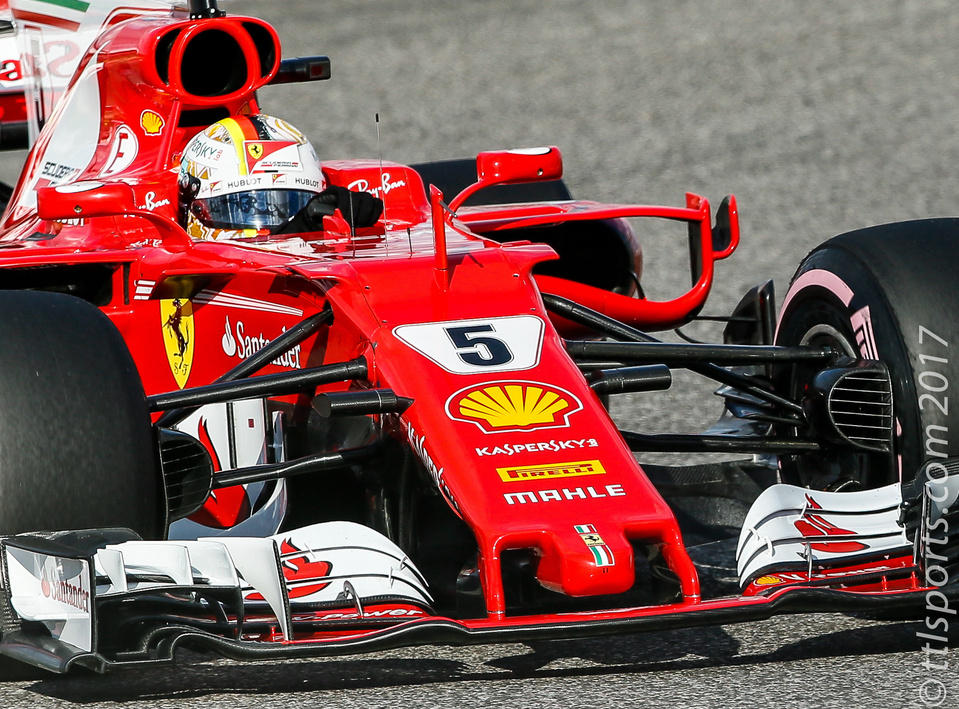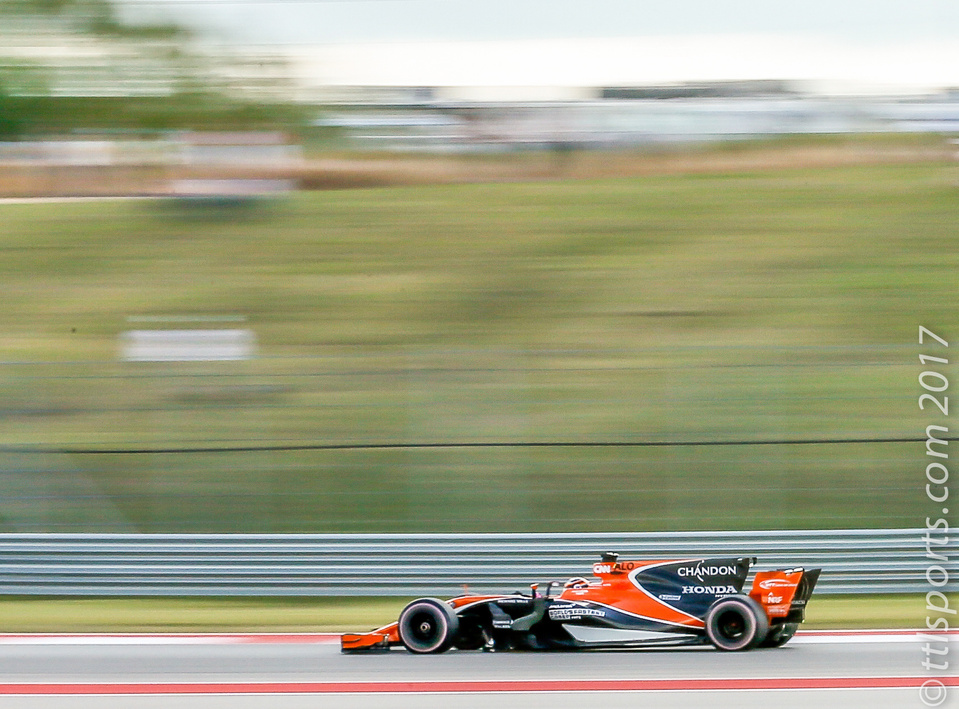 As the saying goes, it was "deja vu all over again."
Only two drivers have ever won the United States Grand Prix at the Circuit of the Americas: Lewis Hamilton and Sebastian Vettle. And those two drivers finished one and two in the Qualifying Session on Saturday. Hamilton took the pole position with a record setting lap time of 1 minute, 33.108 seconds. Vettel finished 0.239 seconds behind at a time of 1 minute, 33.347 seconds.
Hamilton success at COTA is well proven. And he is not shy expressing his affection, saying "This track is just so much fun. I love it."
Vettle's appearance in the number two position almost came as a surprise. "I was very happy at the end but was lacking a bit of rhythm first to second sector. Finally I got it right at the end when it mattered." He struggled in practice sessions on Friday, and seemed destined for a second row start. But a strong performance in the third and final qualifying heats put him second to Hamilton.
Displaced by Vettle was Valtteri Bottas, Hamilton's Mercedes teammate, who will start in the number three position. Bottas said it was "Definitely disappointing," but was optimistic, adding "Disappointing, but there's always tomorrow." Bottas fastest lap came in at 1 minute, 33.568 seconds.
Rounding out the top five were Daniel Riccirard of Red Bull Racing and Kimi Kaikkonen, Vettle's teammate on Scuderia Ferrari.
Hamilton, Vettel and Bottas are the leaders in the Drivers Championship. Mathematically Hamilton can cinch the title needing to outscore Sebastian Vettel by 16 points and Valtteria Bottas. Hamilton tried to down-play expectations, saying "I think it's highly unlikely." He added, "Unless he (Vettle) makes a silly mistake, which is quite unlikely as he's a four-time world champion, we'll see it continue on to other races."
Andy Nietupski (anietupski@ttlsports.com)