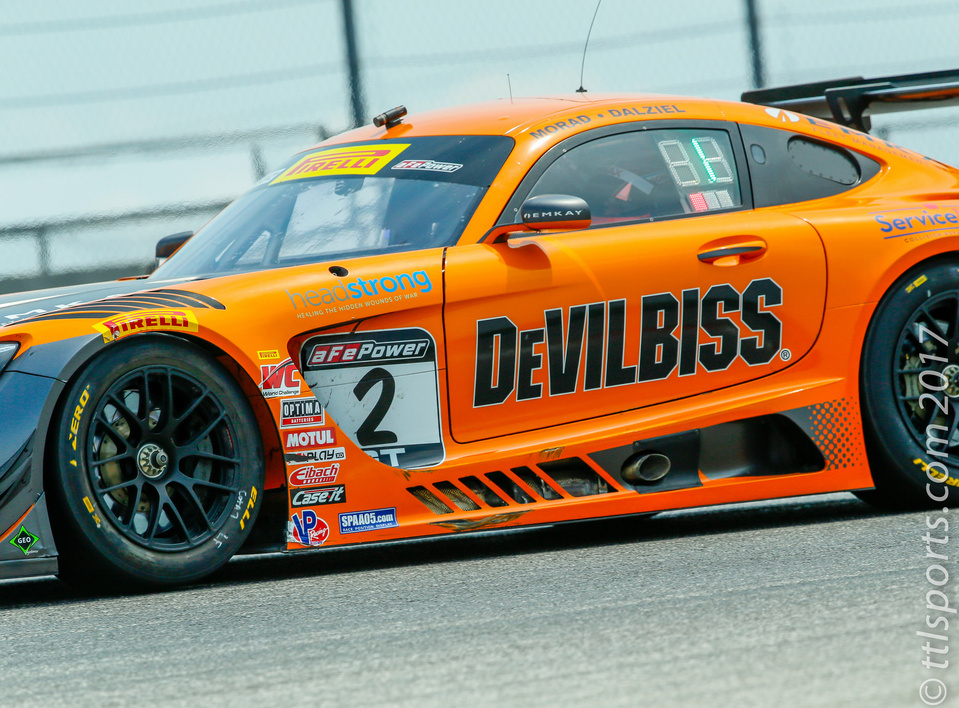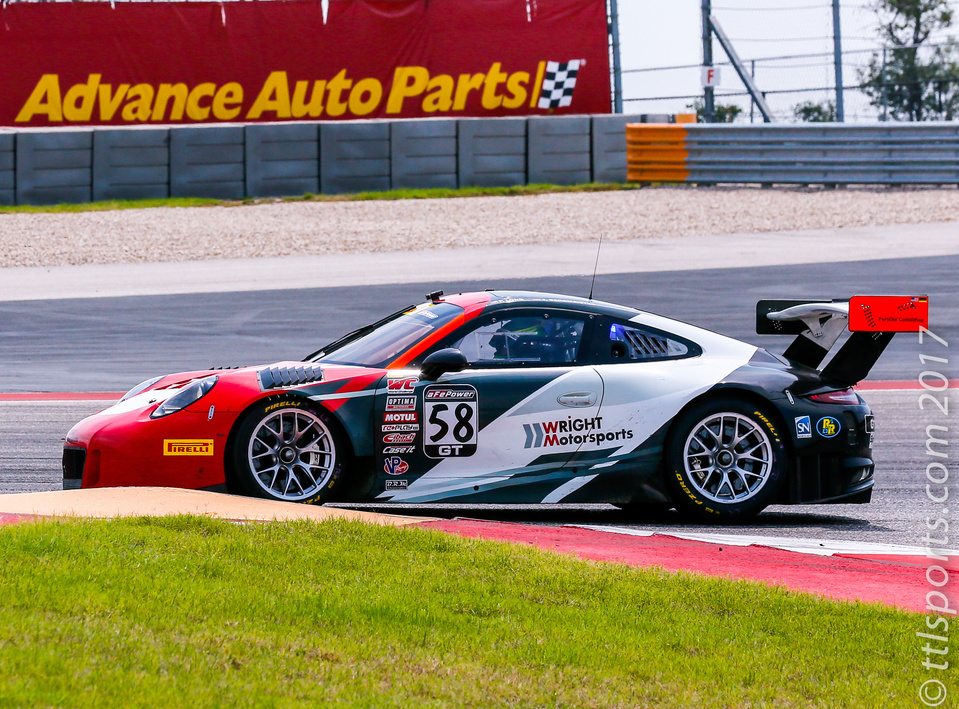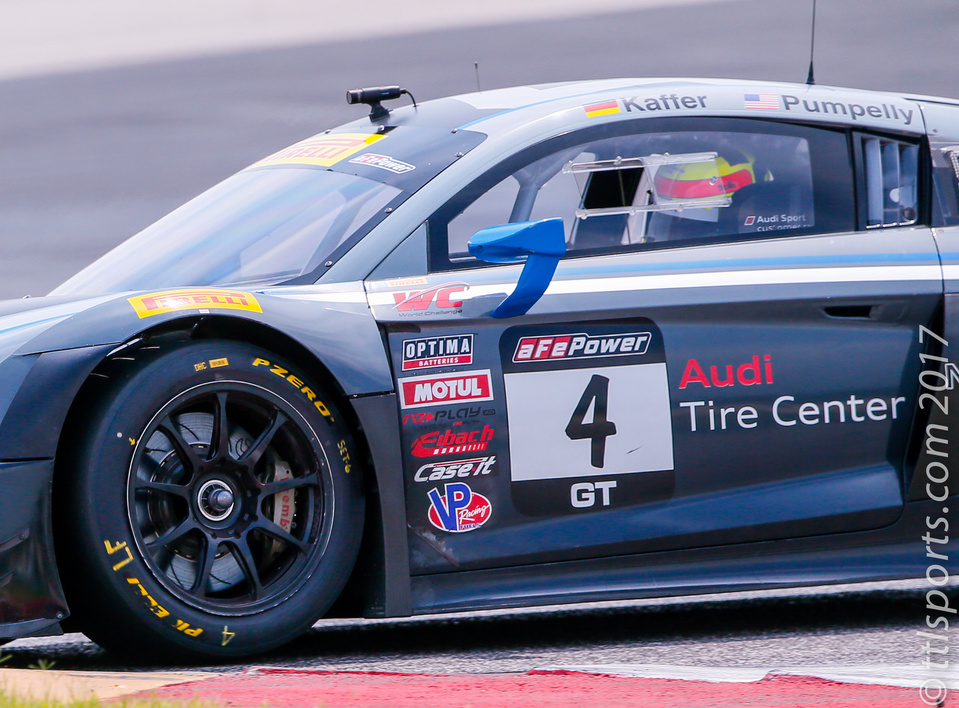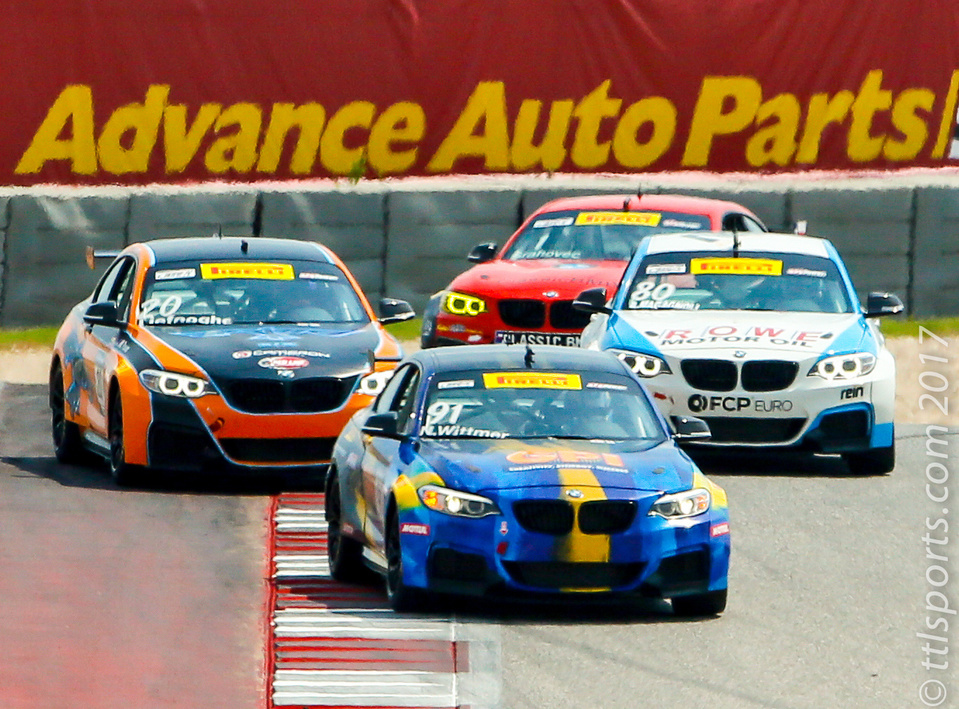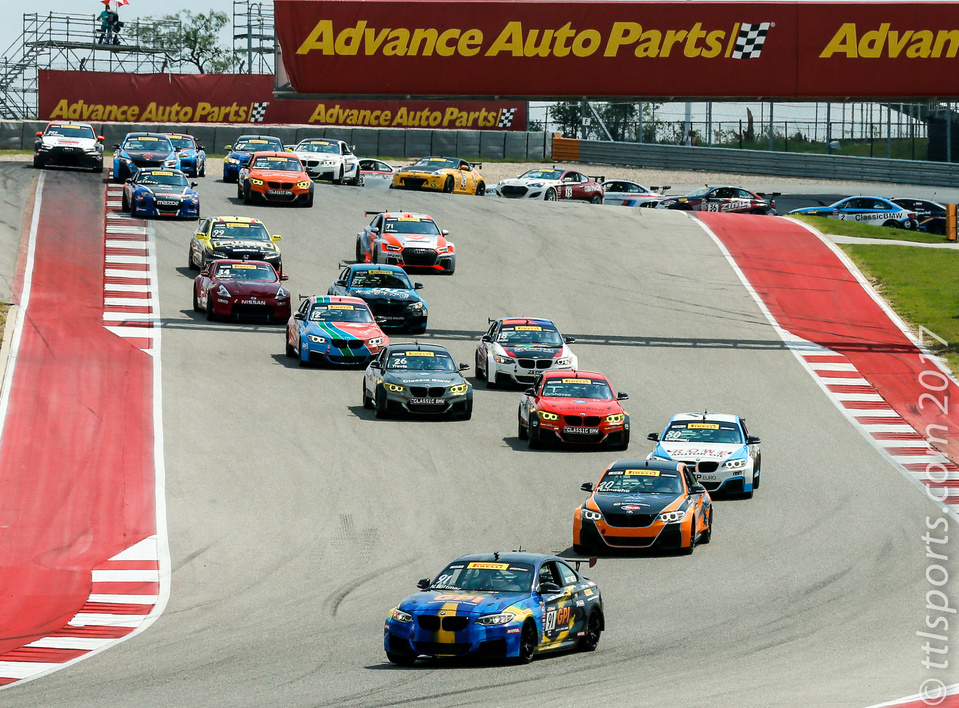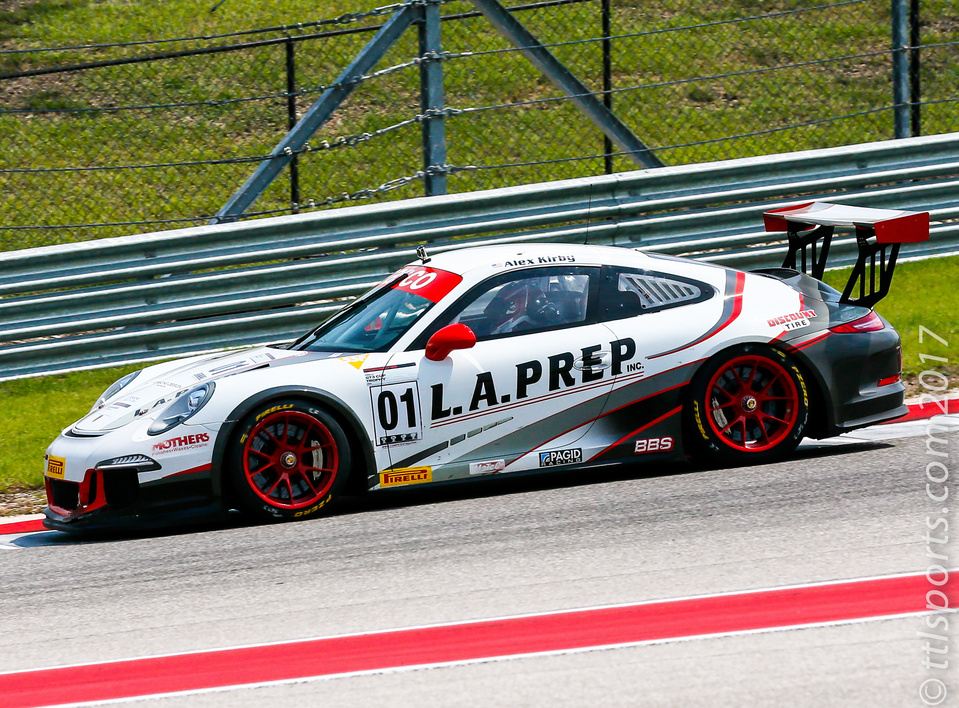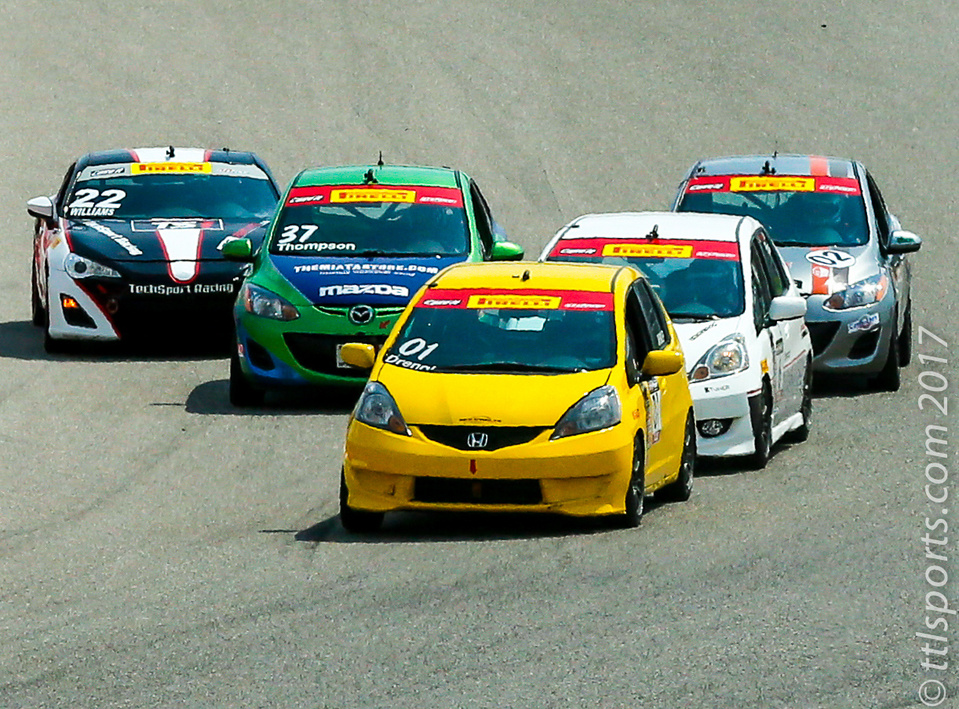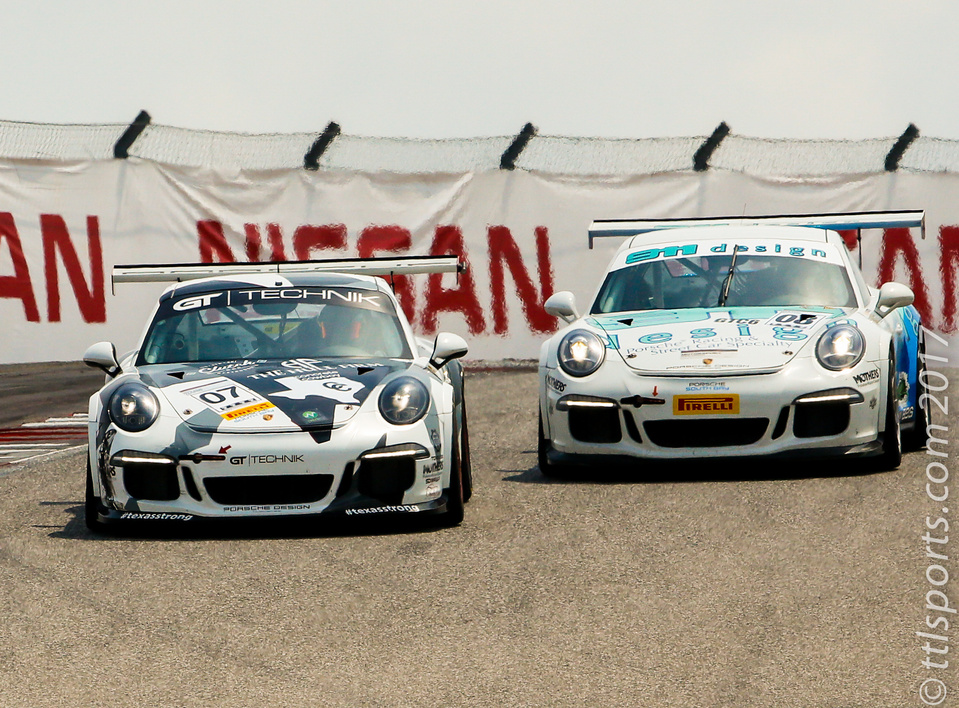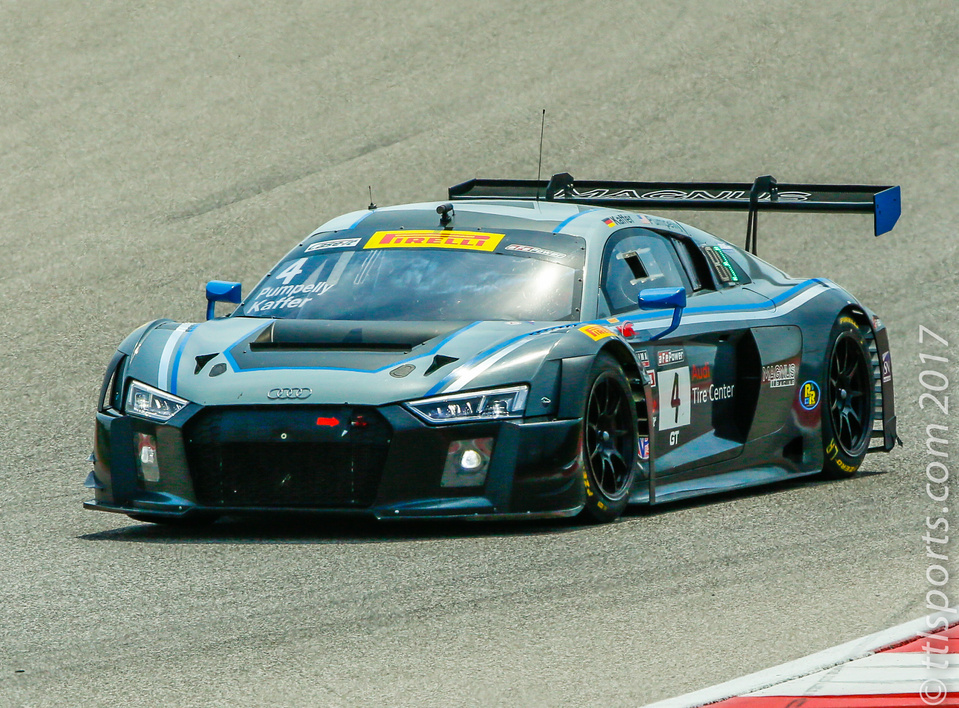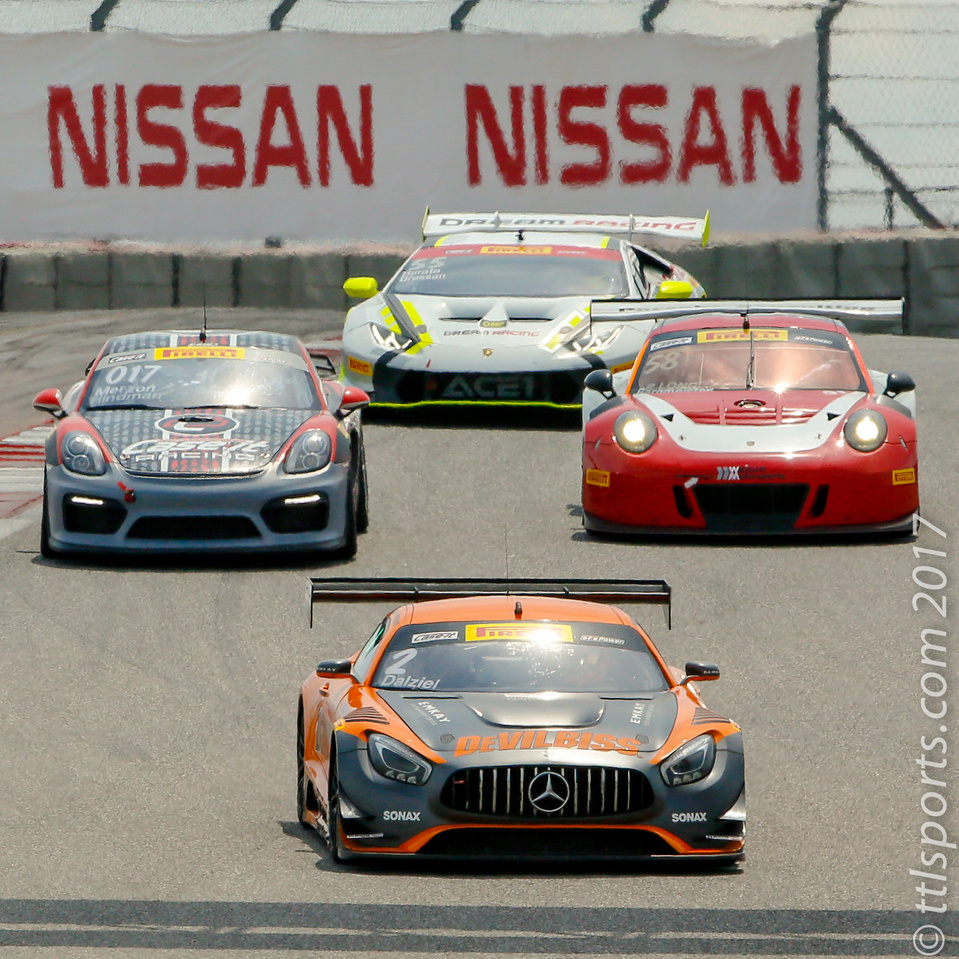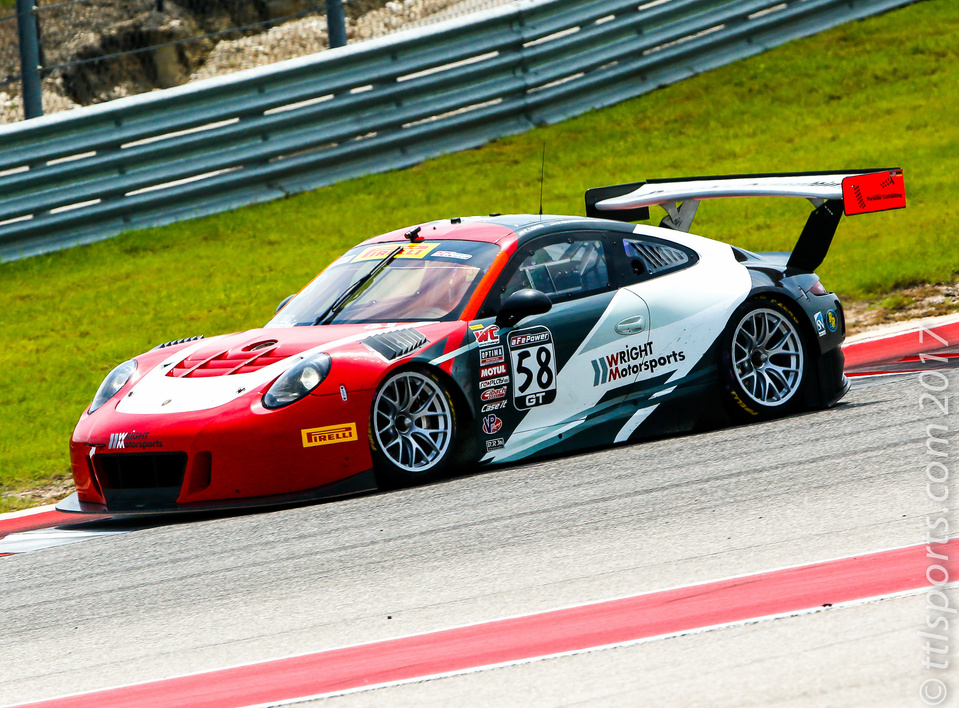 The Pirelli World Challenge (PWC) returned to the Circuit of the Americas for it second year this weekend. The scheduling of this years event was changed to accommodate the cooler weather and to compliment the upcoming World Endurance Championship and Formula 1 Grand Prix events.
PWC consists of seven driver classifications and six classes of vehicles. The SprintX is comprised of Grand Touring (GT), GT Cup (fielding Porsche 991 GT3 Cup, Lamborghini Super Trofeo,
and Ferrari Challenge) and GTS. The Pirelli GT3 Cup Trophy features Porsche 991/997.2 GT3 Cup and Cayman GT4 Cup Cars. And the final classification highlights modified production based cars in three classifications: Touring Car (TC), "Touring Car B-spec" (TCB), and "Touring Car A" (TCA).
The DeVilbiss/ Emkay – DeVilb racing team took the top podium position for the final Sprint X GT race in a Mercedes AMG GT3 (Car #2). The team of Morad and Dalziel drove the car. Second place was taken by the local Wright Motorsports team in a Porsche 911 GT3 R (Car #58) driven by the team of Long and Bergmeister. And Magnus Racing brought in the third position in an Audi RS 8 LMS (Car #4) driven by the team of Kaffer and Pumpelly.
The final Pirelli GT3 Cup Trophy race saw the Aasco Motorsports team take the top podium position. Alex Kirby drove a 911 GT3 (Car #01) for Aasco. Max Root took second place driving Car #07 for GT Technki. And the Competition Motorsports team took the final podium position in Car #71 driven by Preston Calvert.
BMW M235iR took the top three spots in final Touring Car competition on Sunday. Nick Wittmer, driving for ST Racing in the #91 car, took the top spot in the podium. Wither was followed by Toby Grahovec driving for Classic BMW (Car #1). Classic BMW also took the final podium position in Car #26 driven by Matt Travis.
Andy Nietupski (anietupski@ttlsports.com)