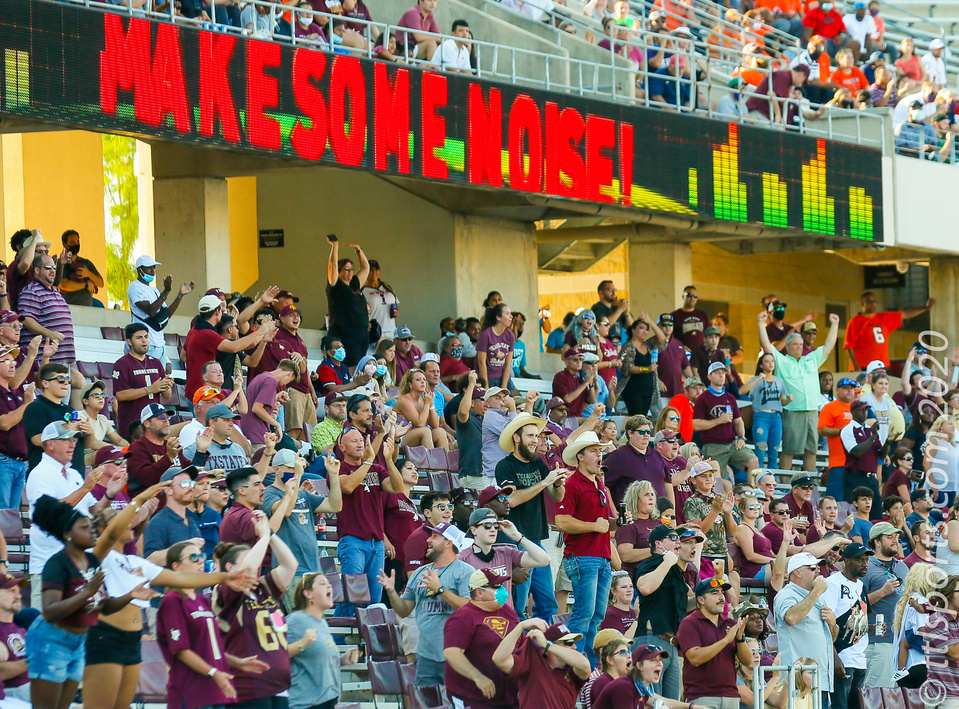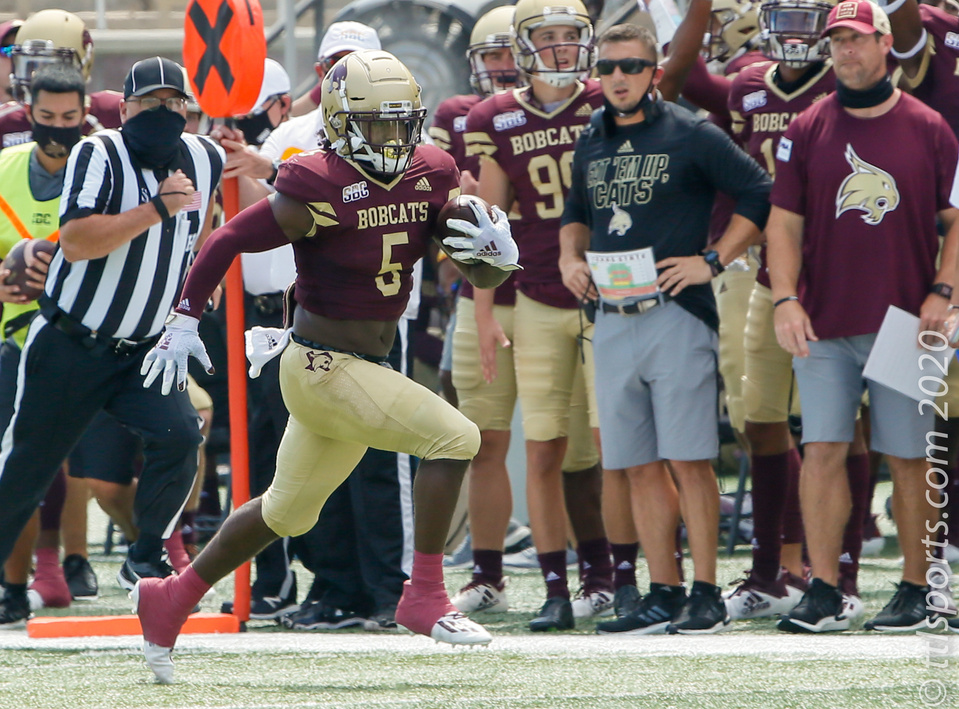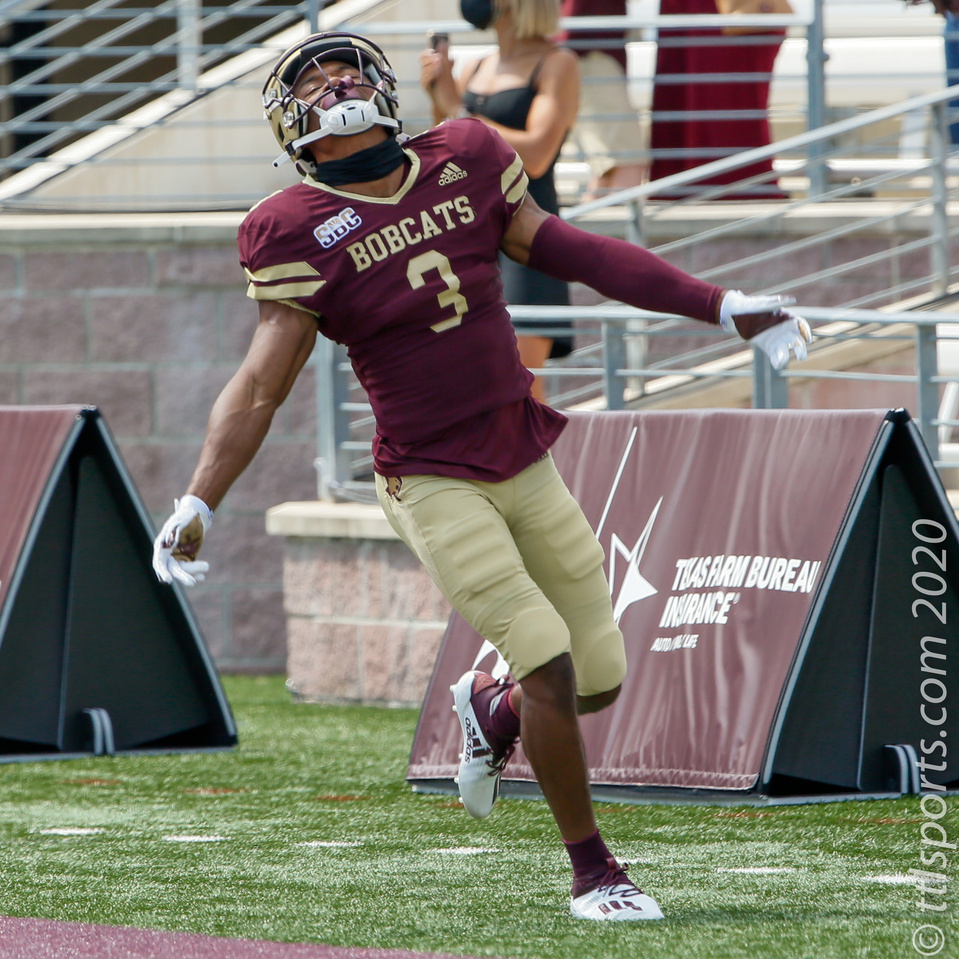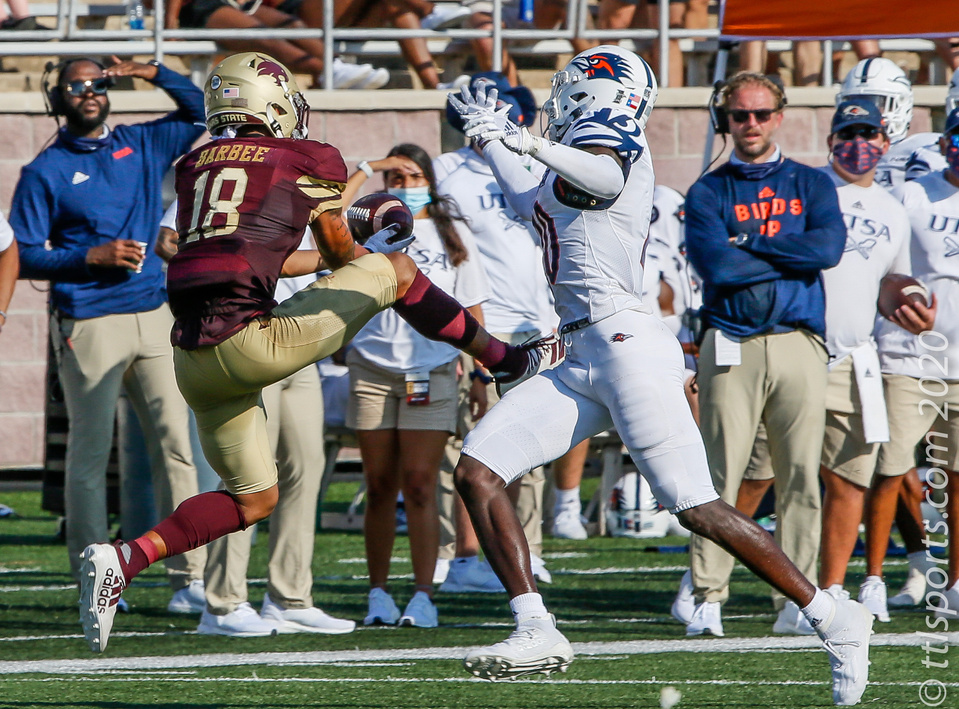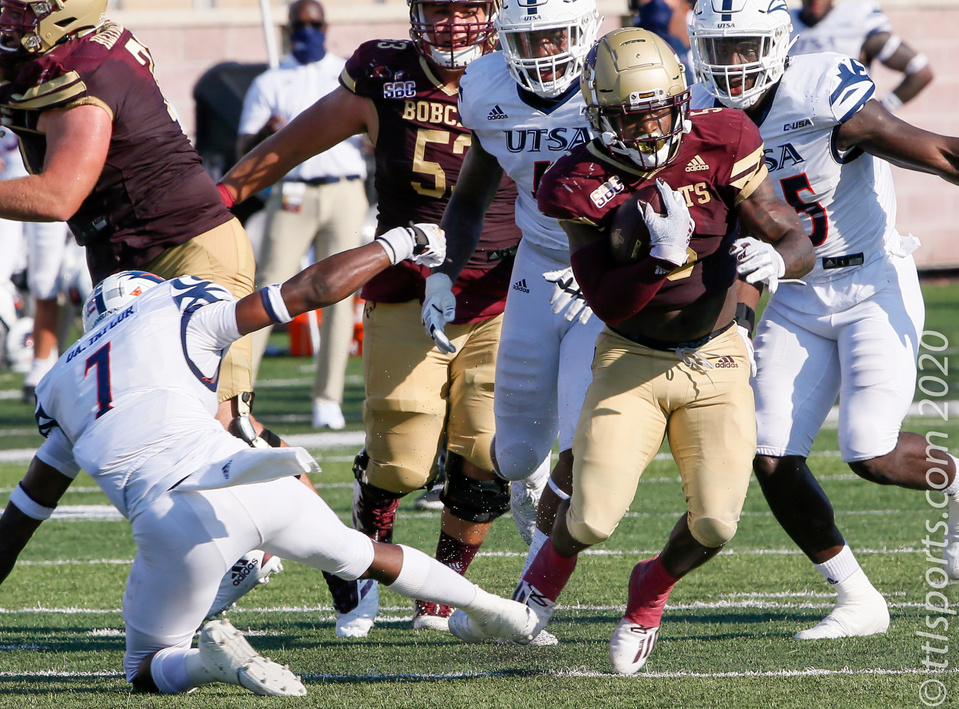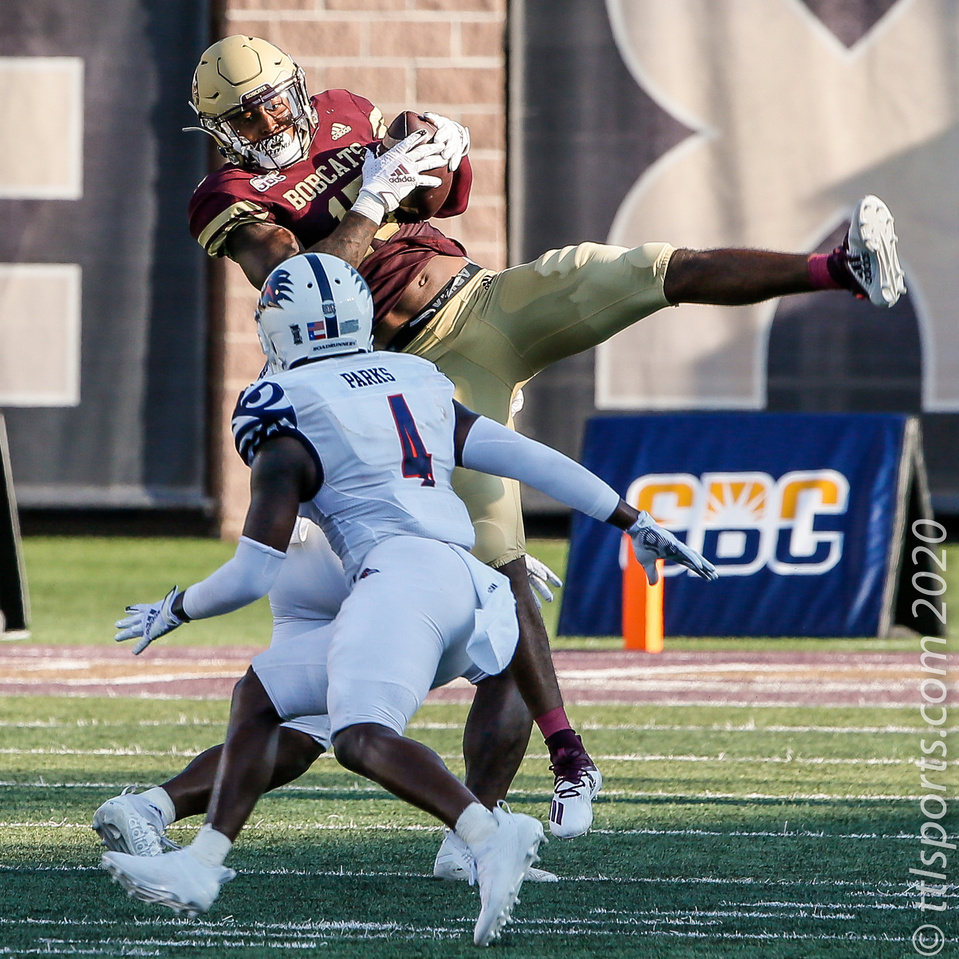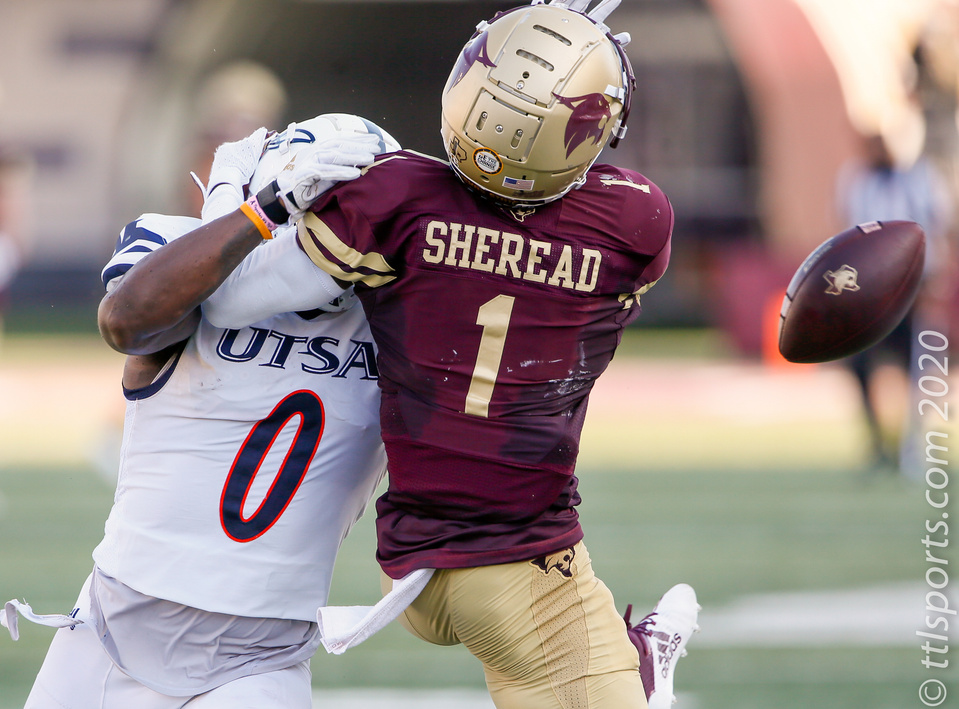 Saturday's matchup between Texas State University Bobcats and UT San Antonio Roadrunners was probably the most exciting Bobcat football since their 2008 come from behind 48-45 overtime victory to win the Southland Conference championship. Unfortunately, the Texas State (0-2) fell just short in clinching a win against UTSA (1-0), falling 51-48.
The Bobcats opened the game with an impressive drive, culminating with 66-yard touch touch on a pass from Tyler Vitt to Brock Sturges. The remainder of the first half belonged to UTSA, scoring 24 unanswered points.
"They completely outplayed us," said Texas State head coach Jake Spavital, reflecting on the first half. "They established the line of scrimmage. They ran the ball. We couldn't run, block or pass pro(tect)."
Texas State scored five second half touchdowns and overcame a 24-7 halftime deficit. The final touchdown in regulation play came on a 91 punt return by Senior wide receiver Jeremiah Haydel to tie the game at 41-41 with 1:16 remaining in the fourth quarter. A missed point-after attempt sent the game into overtime.
UTSA won the game on a 27-yard field goal in the second overtime, after Texas State missed a similar 20-yard attempt.
Texas State starting quarterback Tyler Vitt completed 26 of 40 pass attempts for 346 yards, four touchdowns and two interceptions. Vitt was sacked five times. Brock Sturges produced 141 all-purpose yards, scoring one TD in the air and another on the ground. Marcell Barbee pulled-down two TD's on 4 receptions for 75 yards. Calvin Hill and Jah'Marae Sheread each found the end zone for the Bobcats.
UTSA quarterback Frank Harris led the UTSA attack with 3 rushing and 1 passing touchdowns. Harris went 23 for 31 in the air for 169 yards. Sincere McCormick's rushing attack crushed the Bobcats. McCormick ground out 197 yards on 29 carriers for 1 TD.
"Disappointing is the best way to describe the game," said Spavital after the game. "This game didn't come down to one player because we left a lot of plays out there on the field."
Texas State begins Sun Belt Conference play on the road next Saturday as they take the University of Louisiana in Monroe.