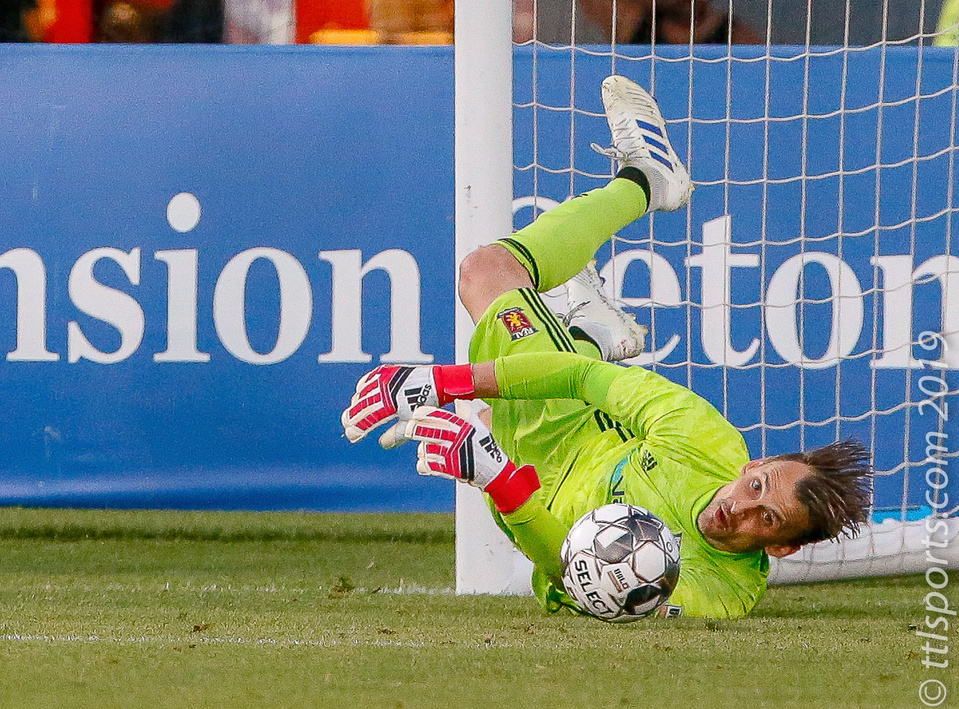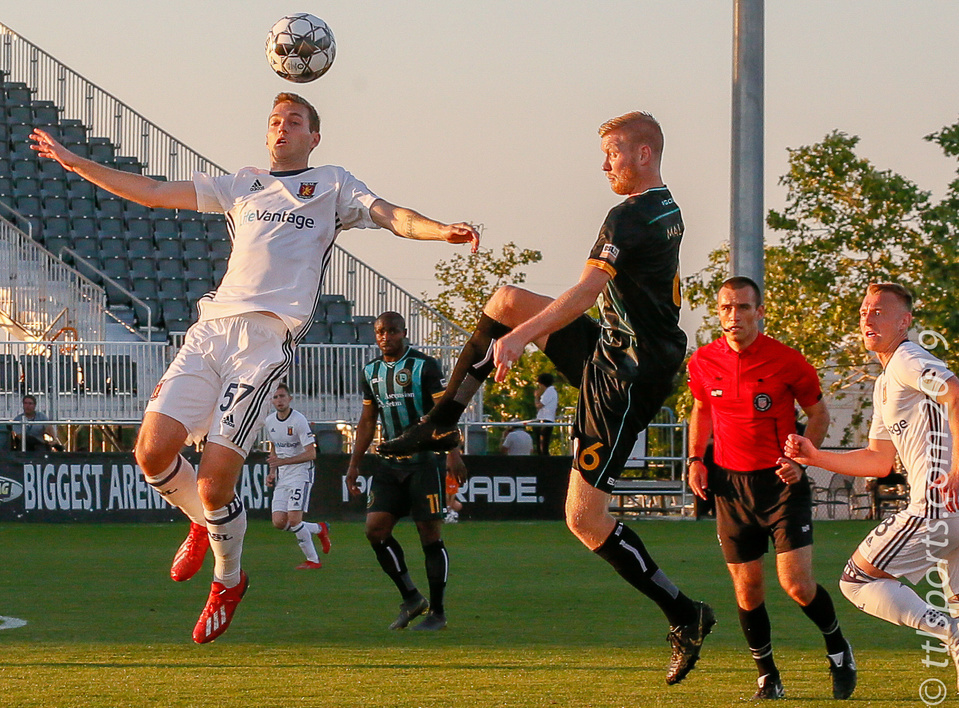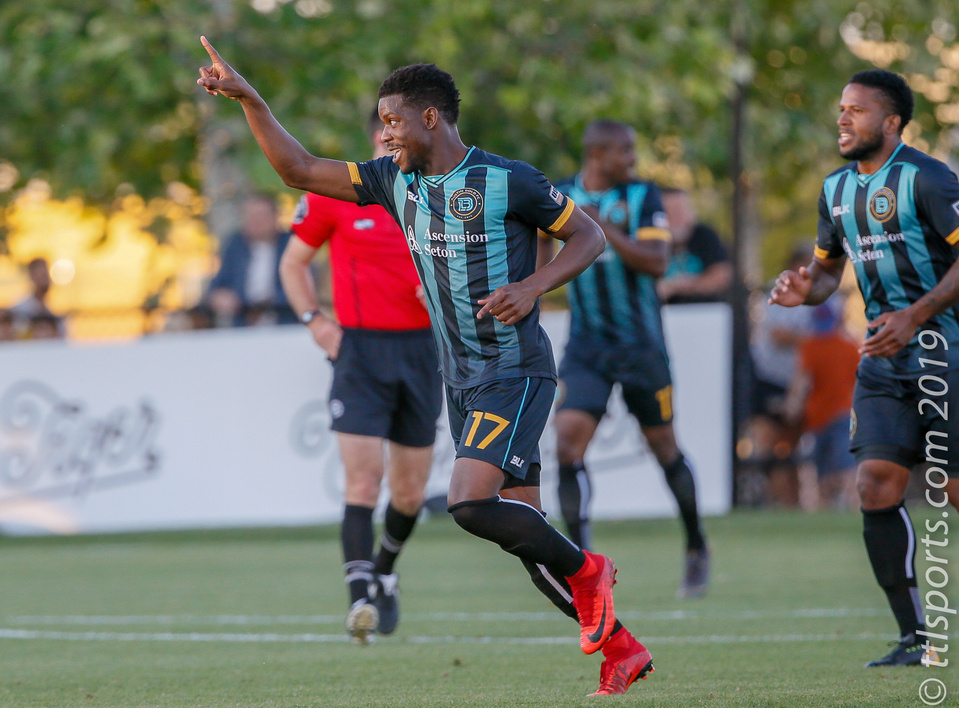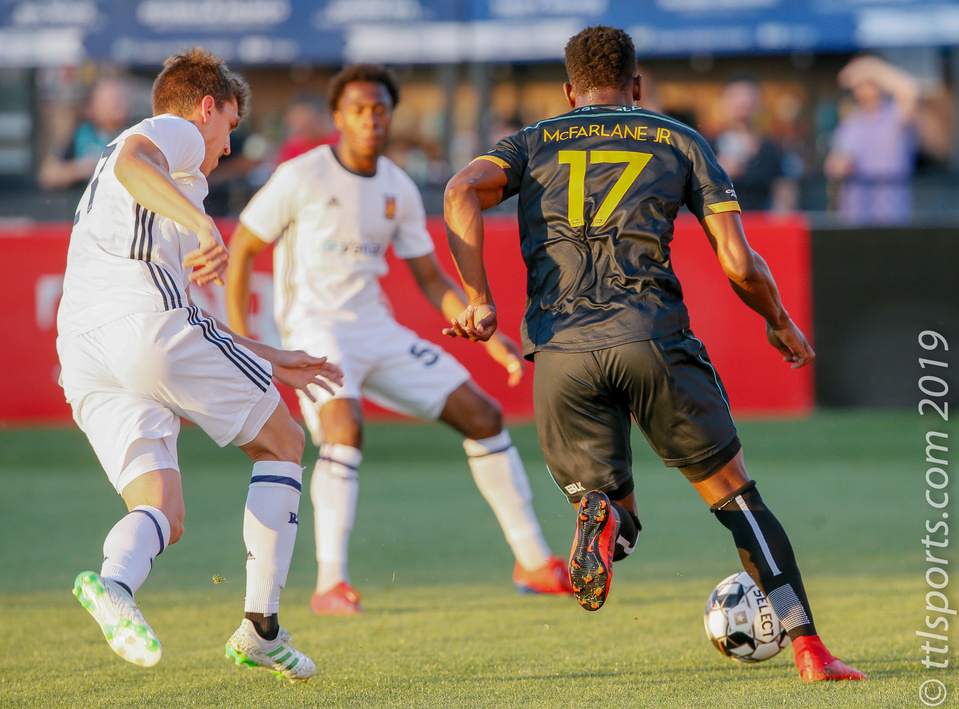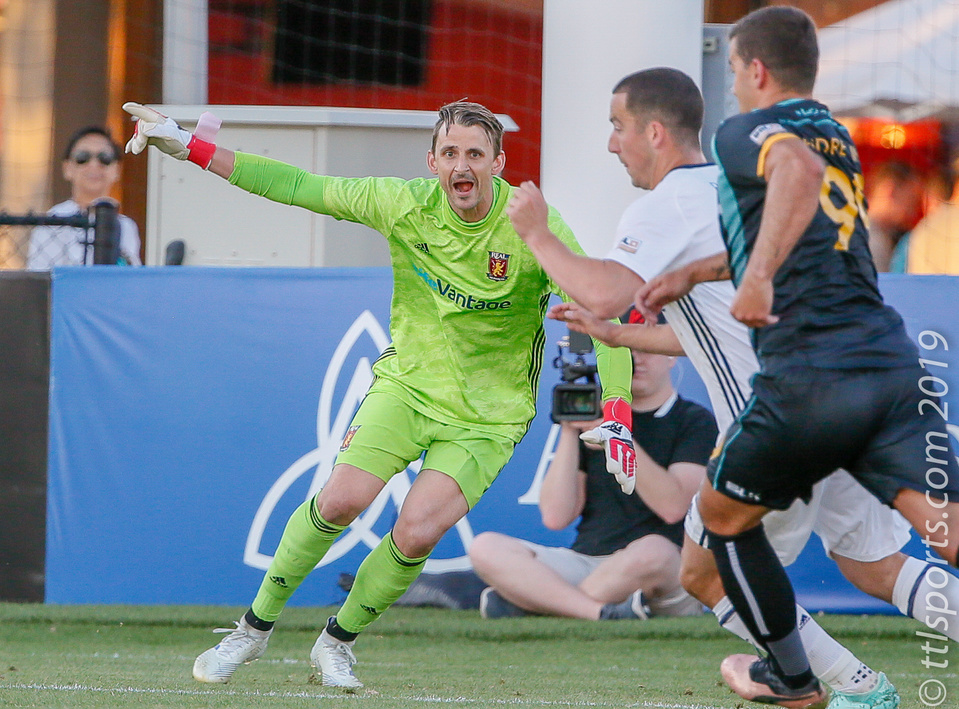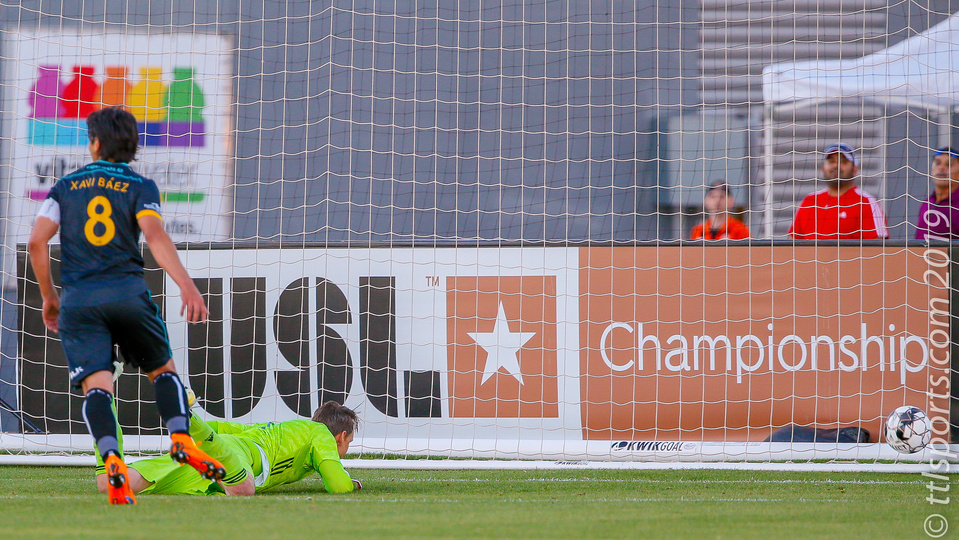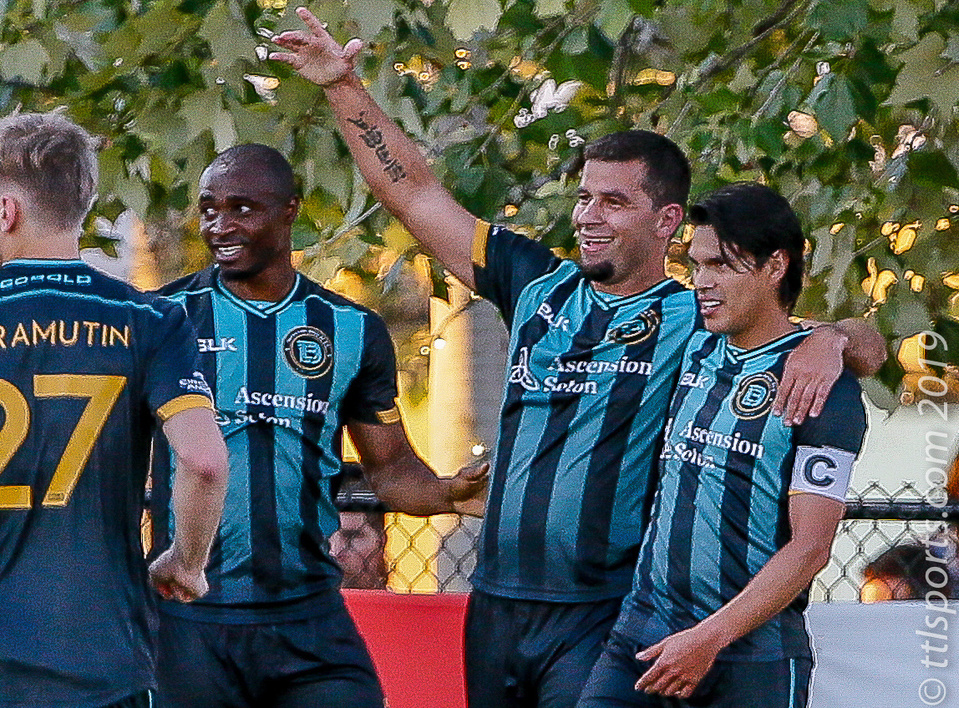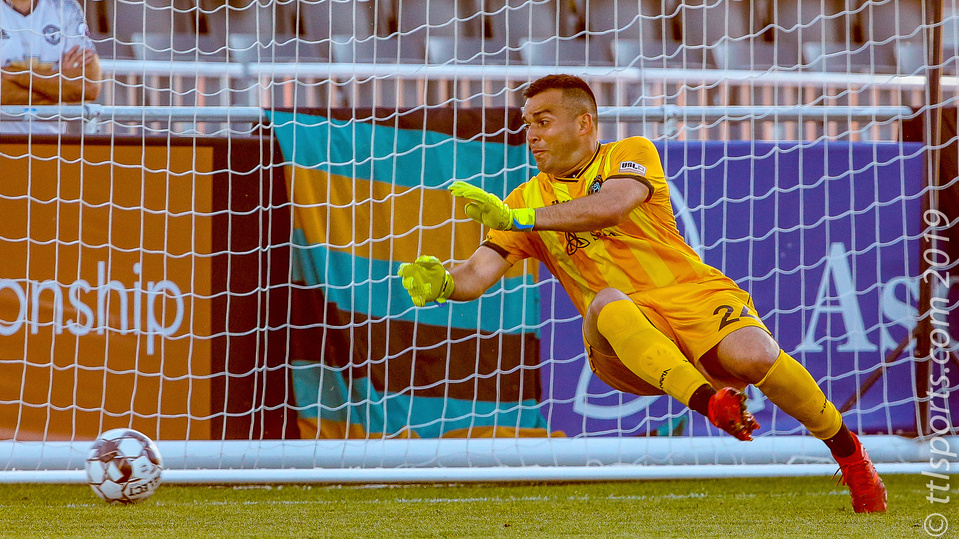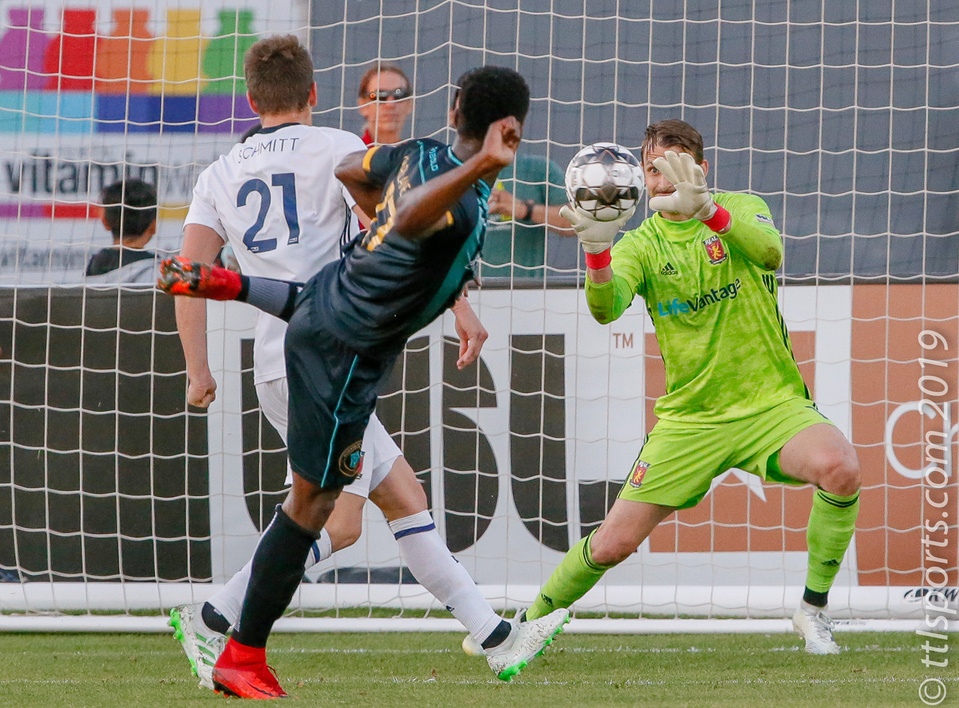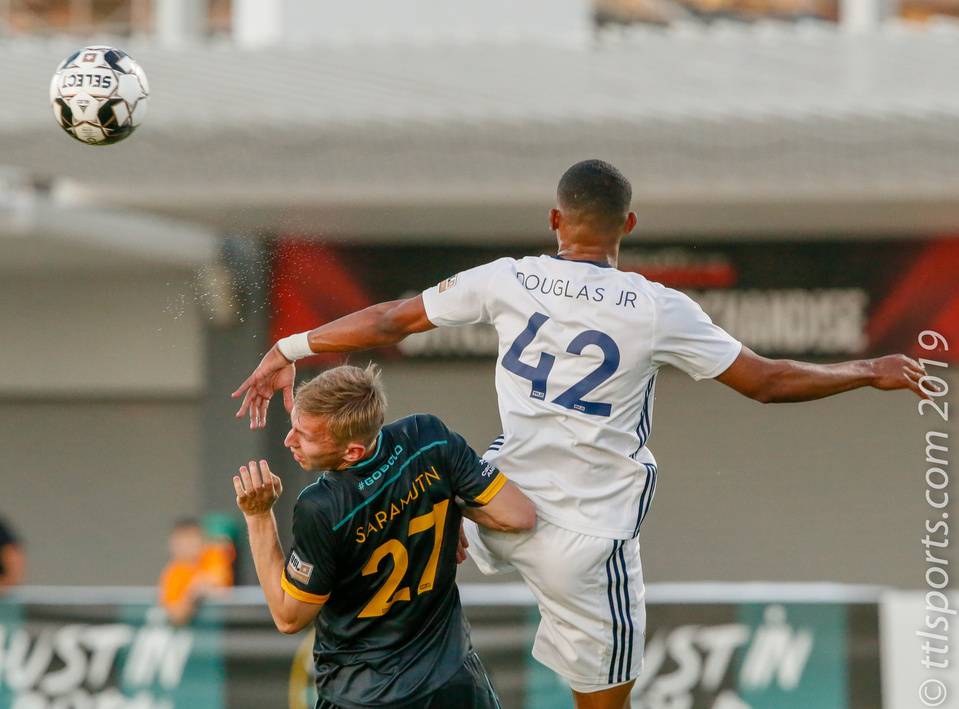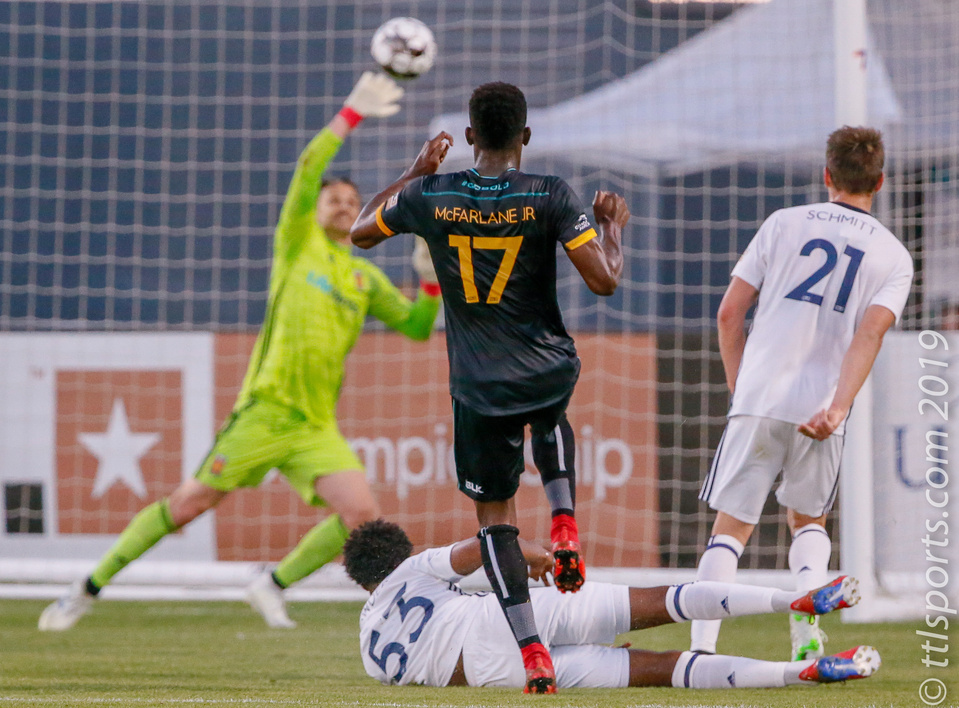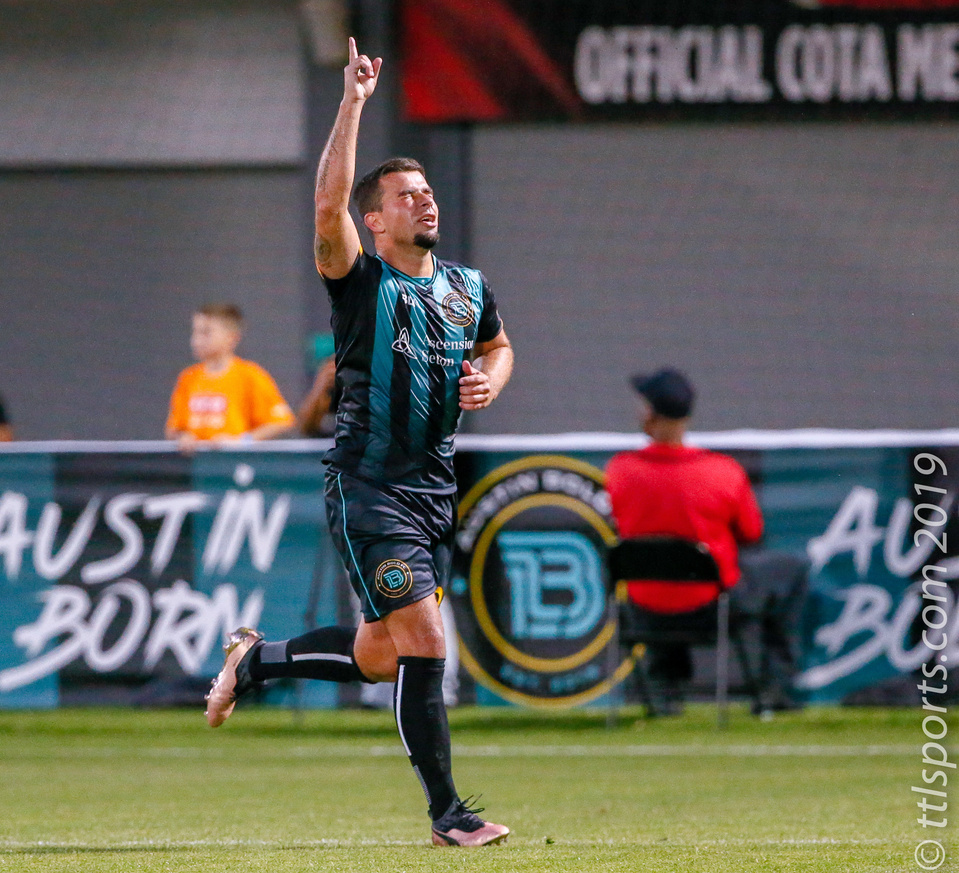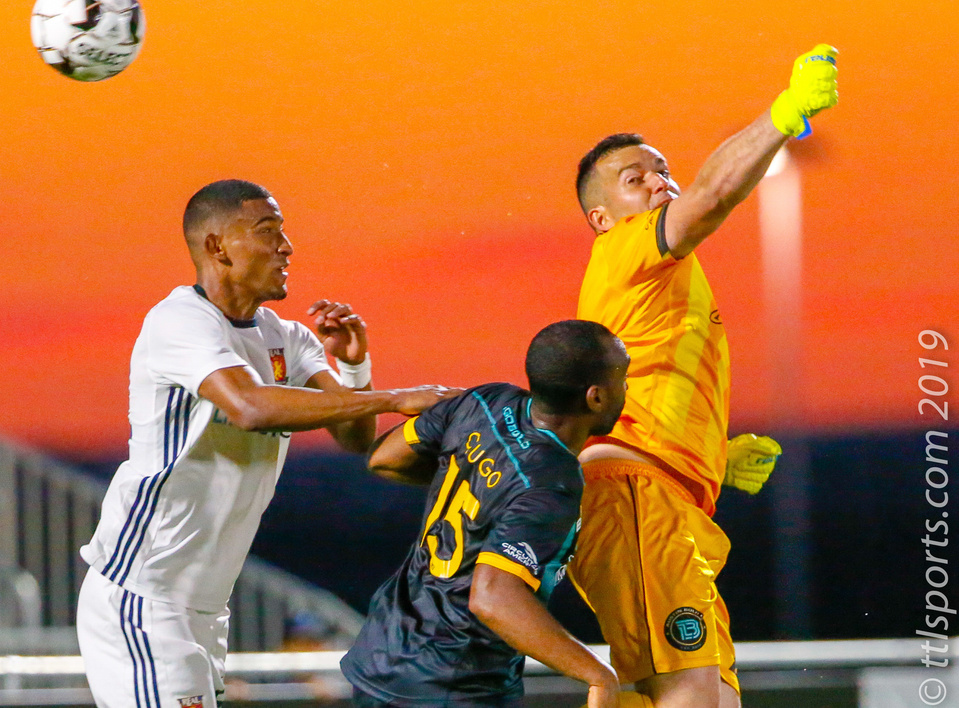 The Austin Bold scored as many goals in single game as they have in all previous game combined, and they did it playing short-handed for the entire second half. The Bold (4-4-2) beat the Real Monarch SLC (4-2-3-1) by a score of 3-2 before a home crowd.
Sean McFarlane put the Bold on the scoreboard in the fourth minute of their match. It was McFarlane's first goal of the season. Andre Lima scored the first of his two goals seven minutes later. His second goal came near the end of the first half.
Tate Schmitt scored for Real Monarch between Lima's goals. The Bold led 3-1 at the half.
The Bold's outlook for the match took a turn for the worse when Valeri Saramutin was red carded in the first minute of extra time at the end of the first half. Saramutin was called for a studs-up tackle against Real Monarchs captain Jack Blake. The penalty forced the Bold to play short-handed for the remainder of the match.
The match took a drastic turn just before halftime, when Bold midfielder Valeri Saramutin received a red card for a studs up tackle against. That meant Austin had to play the entire second half down a man. Where the Bold had been dictating play for the first 45 minutes, it spent the rest of the match defending the lead.
The time of possession was in Real Monarch's advantage, 62.5% to 37.5%, largely due to the red card. By the Bold's strength on defense prevented SLC from truly capitalizing on the man-advantage. They held SLC to a single goal by Douglas Martinez in the second half. Austin did bested SLC in duels (57% to 43%), interceptions (14 to 6) and tackle success rate (83.3% to 75%).
"The second half was just a different game because we basically just had to kill it to get the three points (with the win)," Sonny Guadarrama of the Bold told reporters.