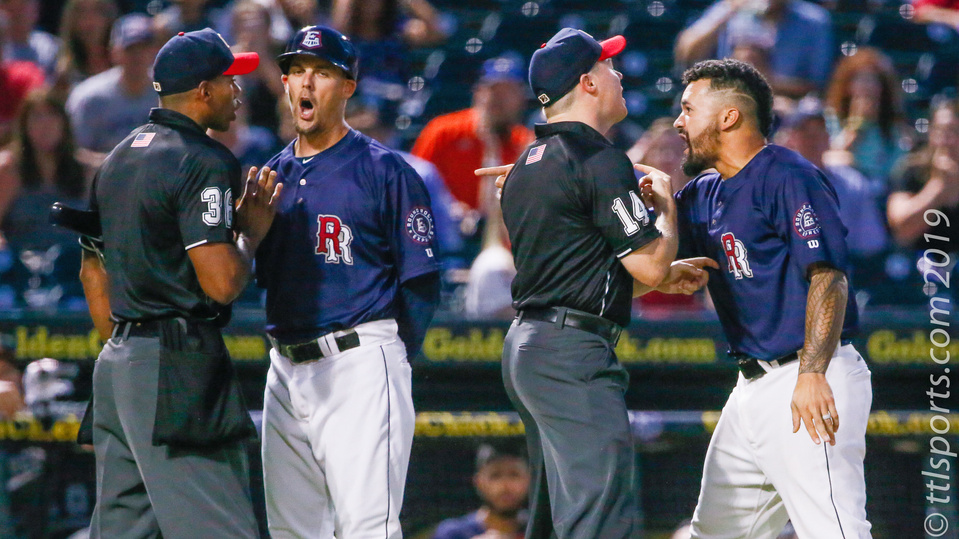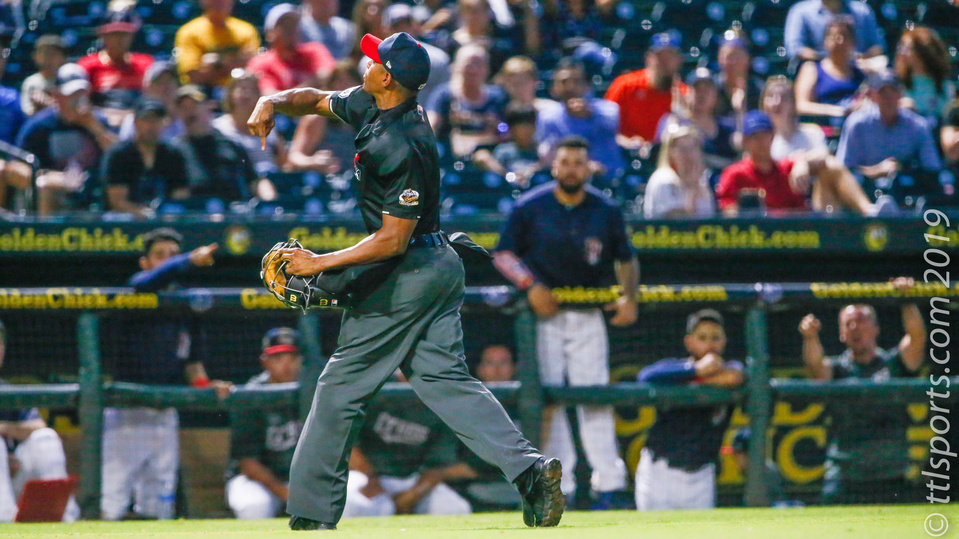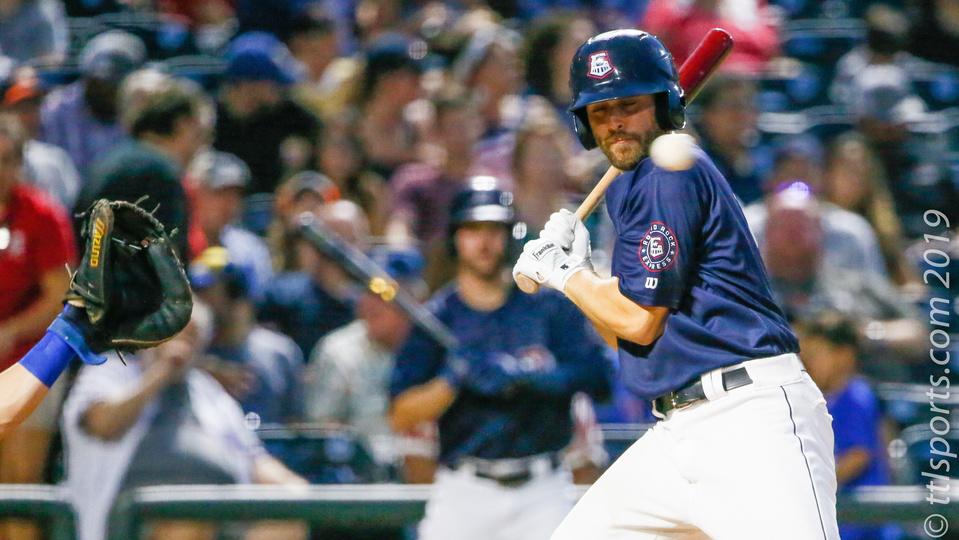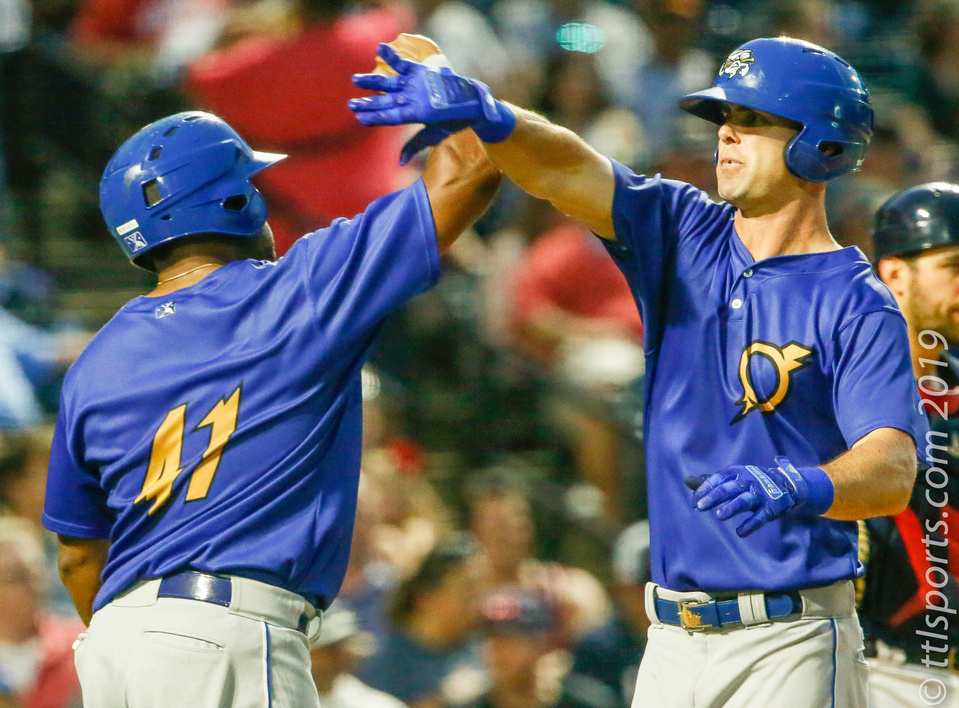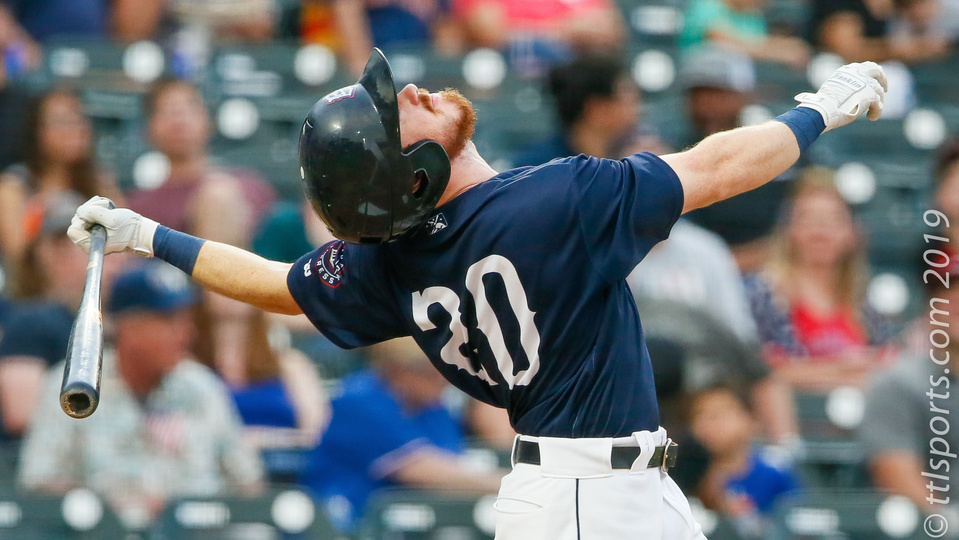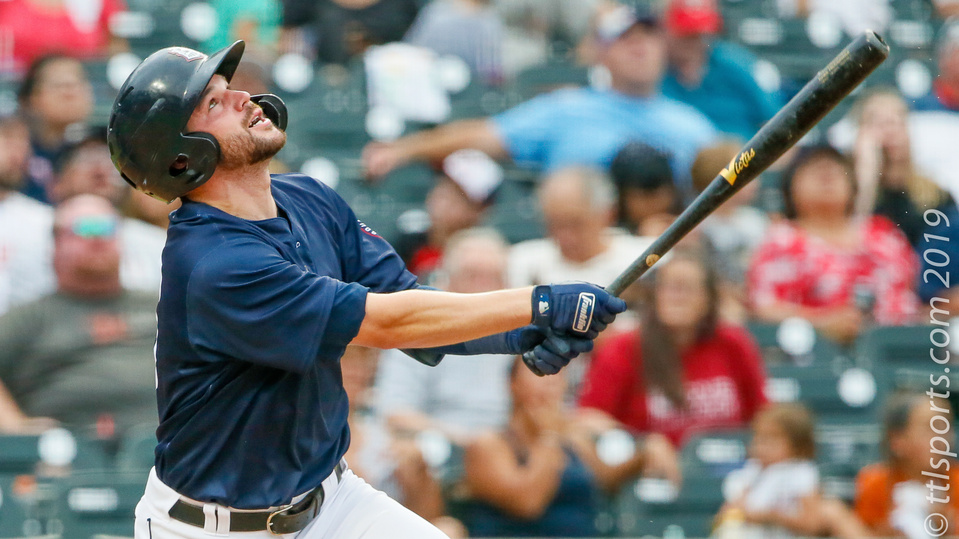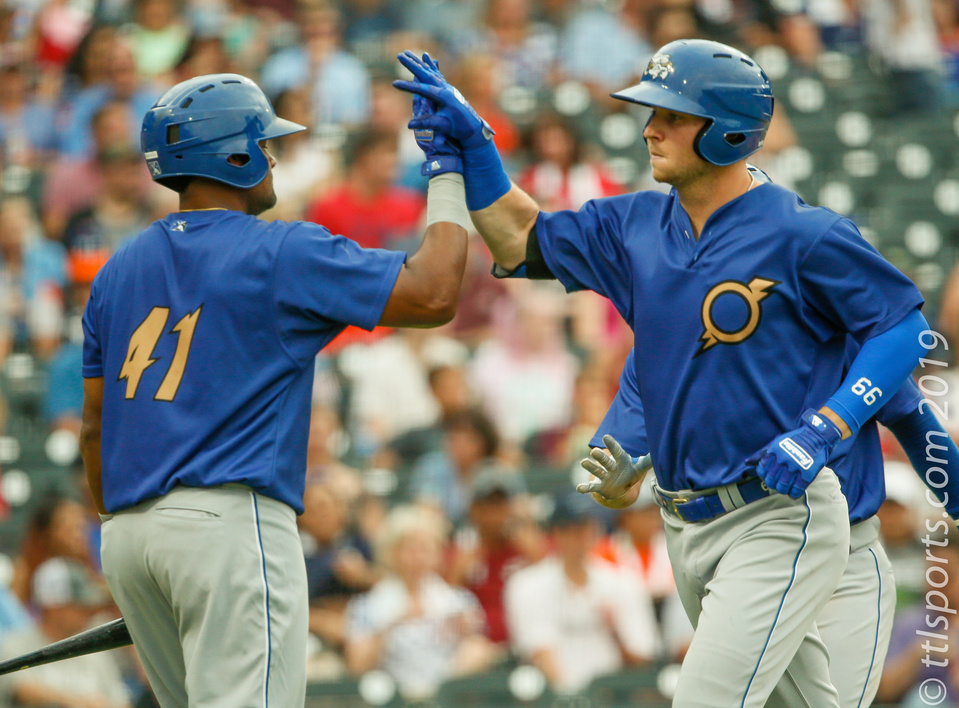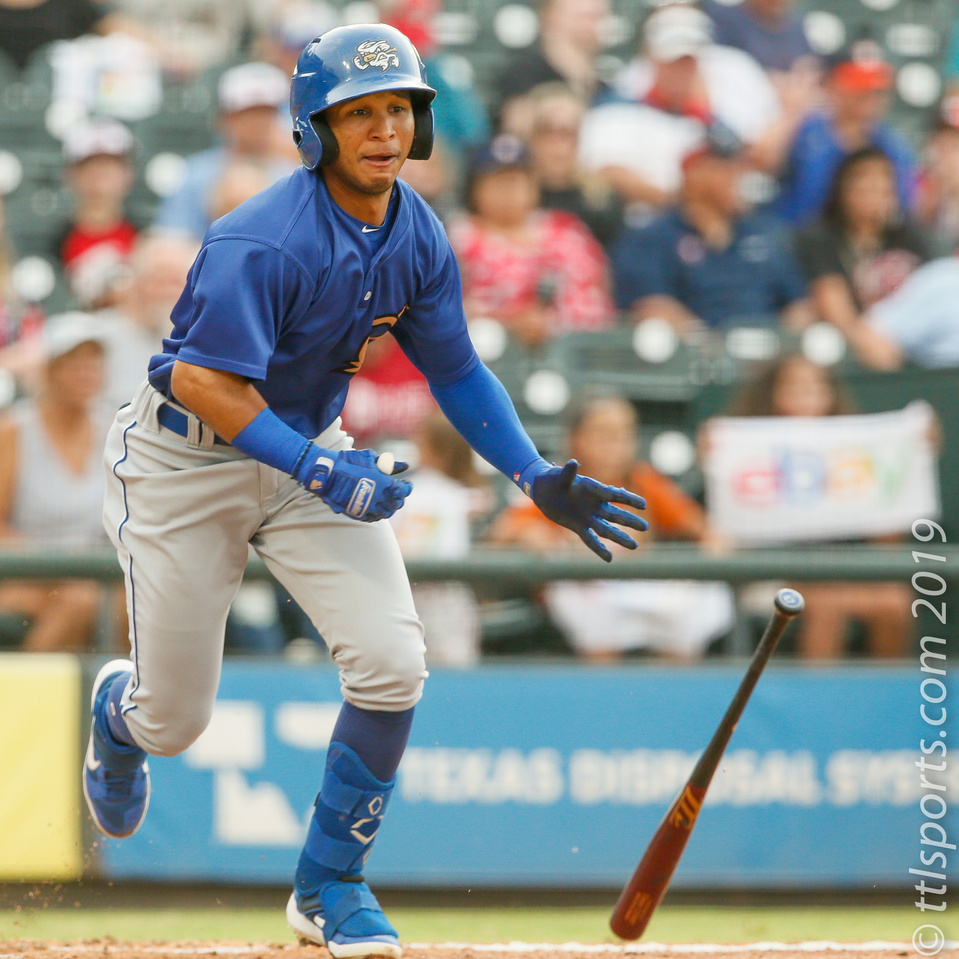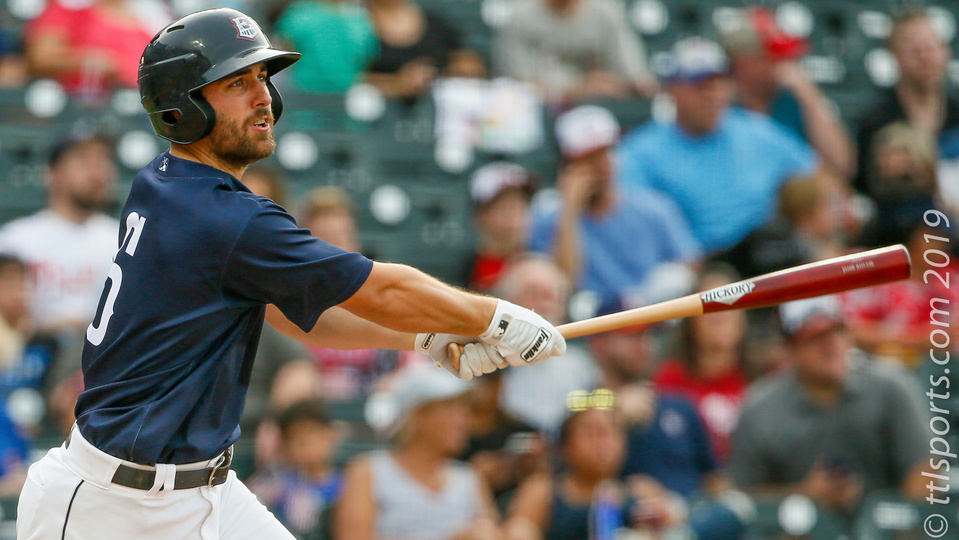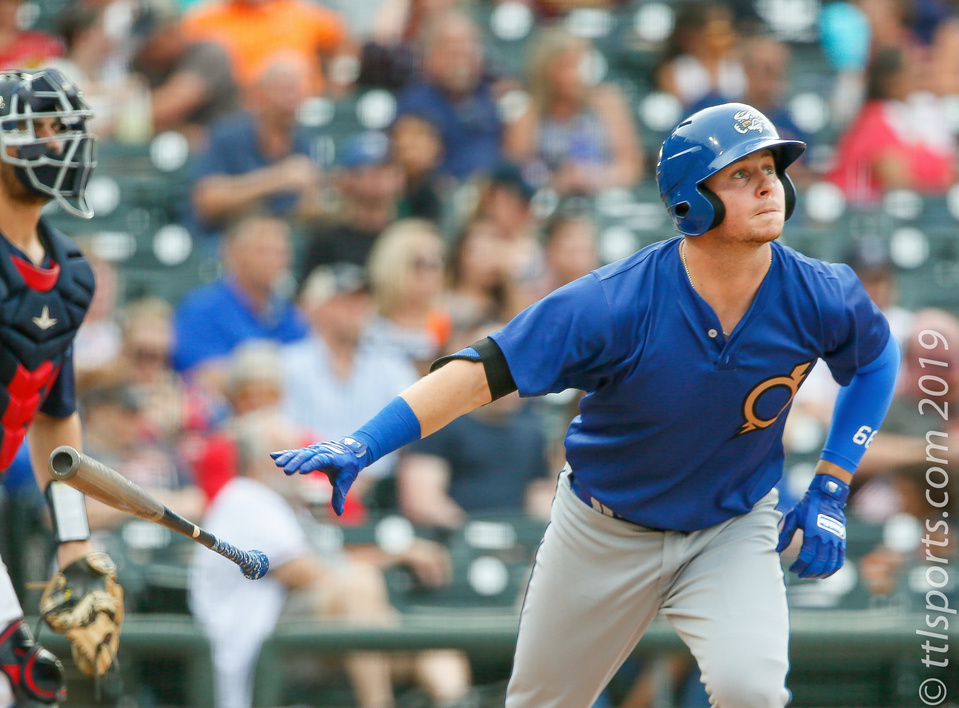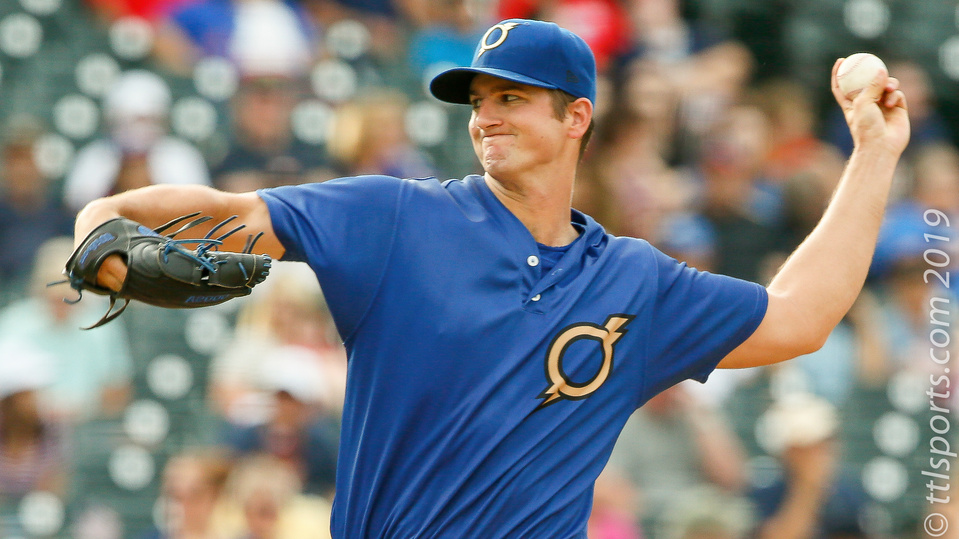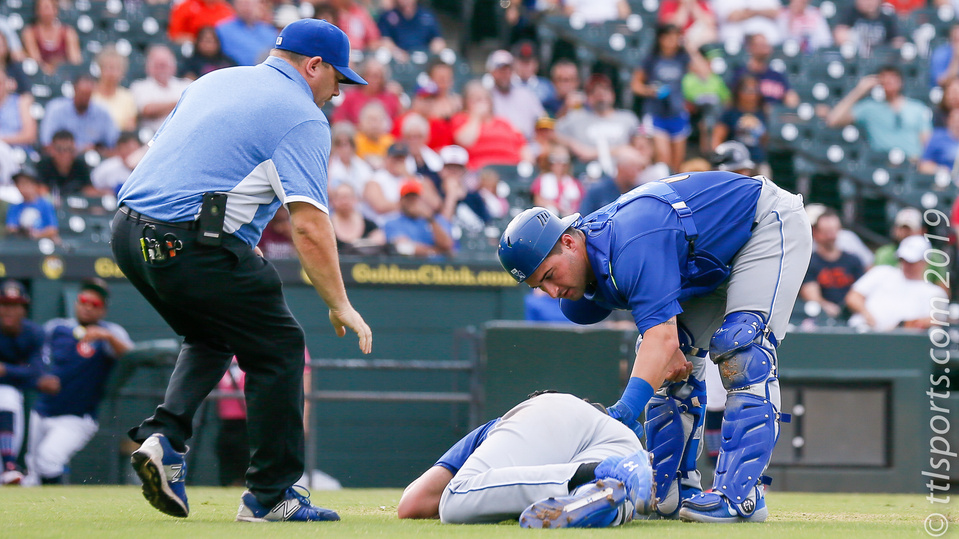 Tempers flared and bats exploded as the Round Rock Express (51-34) over-came a seven run deficient to defeat the Omaha Storm Chasers (38-47) in ten innings.
The game began on a down-note when a Taylor Jones line drive up the middle hit Omaha starting pitcher Foster Griffin in the upper left leg, forcing him from the game. Griffin has only thrown 14 pitches.
The Storm Chasers responded the next inning with back-to-back home runs, compliments of Ryan O'Hearn and Bubba Starling.
O'Hearn repeated the feat in the next inning with a runner on base. Omaha led 4-0 after three innings.
The Express showed the first signs of offense in the fourth inning with Josh Rojas ripping a triple to right field, and then scoring on sacrifice fly by Alex De Goti. Rojas collided with catcher Nick Dini for the second near-casualty of the game. Dini was shaken but was able to return to play.
Tensions escalated in the fifth inning when O'Hearn, with two home runs in the game, looked to have been intentionally hit by Express pitcher Akeem Bostick. The altercation resulted in the ejection of Express hitting coach Ben Rosenthal. A walk to Jorge Bonificio loaded the bases and set up a grand slam home run by Bubba Starling. It was Starling's second round-tripper of the evening.
The Storm Chasers led 8-1 at the top of the fifth inning, but the remainder of the game belonged to the Express.
Tensions escalated as Express leadoff batter Jamie Ritchie was brushed-back on a high and inside pitch thrown by Yunior Marte. The incident was clearly retaliatory and drew a response from the Express dugout.
Home plate umpire Edwin Moscoso ejected Nick Tanielu after an exchange, causing Tanielu to vault the dugout railing and charge Moscoso. Third base umpire Lee Meyers intercepted Tanielu, averting a certain suspension if left unimpeded. Express manager Mickey Storey and Tanielu exchanged pleasantries with Moscoso and Meyers, giving the fans a pre-July 4thexplosive display.
When play resumed Ritchie singled, followed by a Derek Fisher single. Taylor Jones swatted a home run over the left field wall, scoring all three and narrowing the score to 8-4.
The Express resumed their momentum in the sixth inning, scoring three runs on doubles by Jamie Ritchie and Chas McCormick. A home run by McCormick in the eighth inning tied the score, eventually forcing extra innings.
A bases-loaded walk-off single by Jack Mayfield gave the Express the victory in the tenth inning by a final score of 9-8.
Express relief pitcher Tanner Duncan earned the win, allowing no run, no hits and striking out 1 in 2 innings. Storm Chasers reliever Andre Machado endured the loss. Machado allowed 1 run on 1 hit in one-third inning.