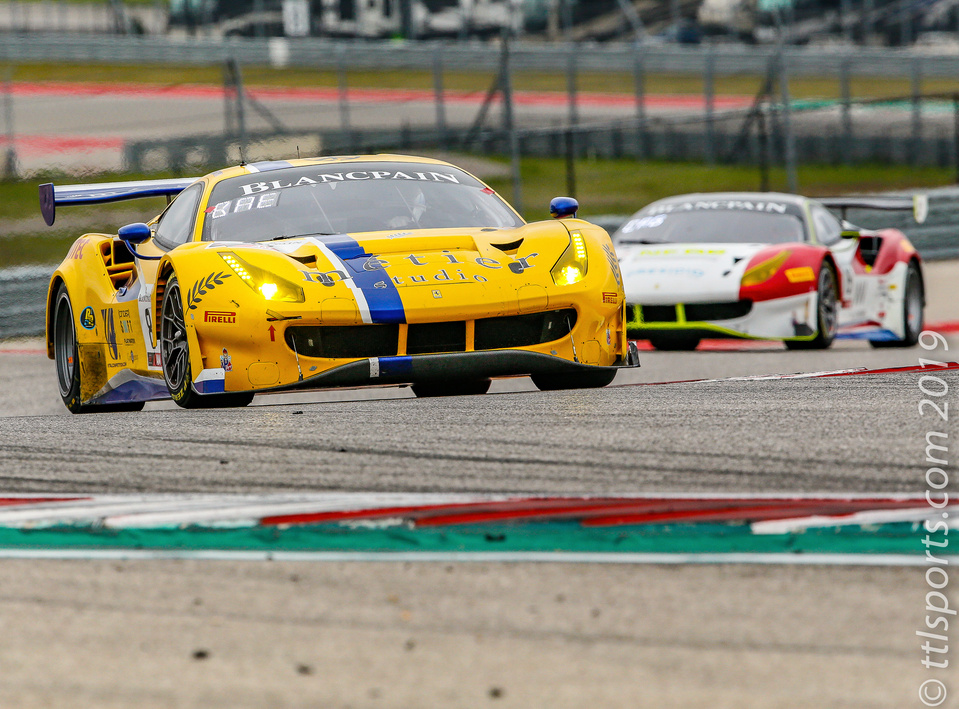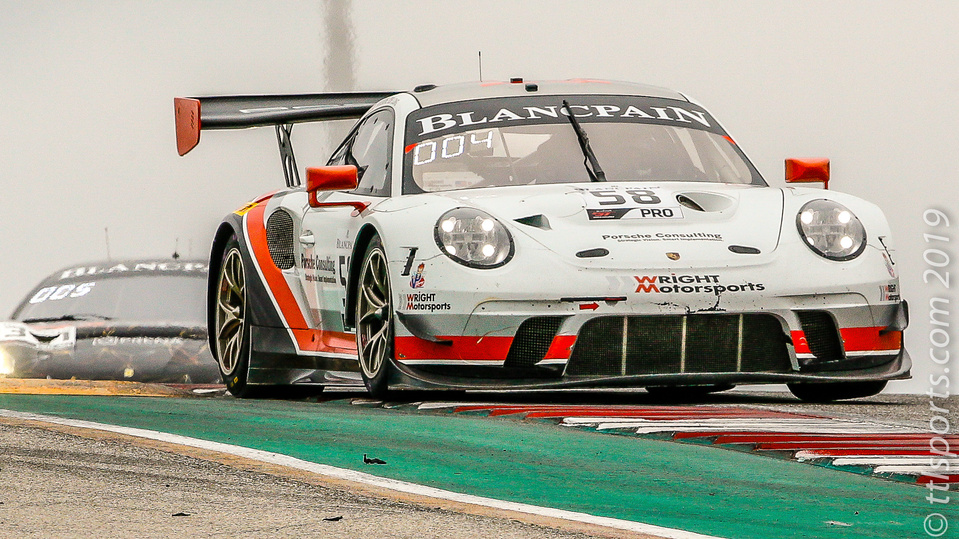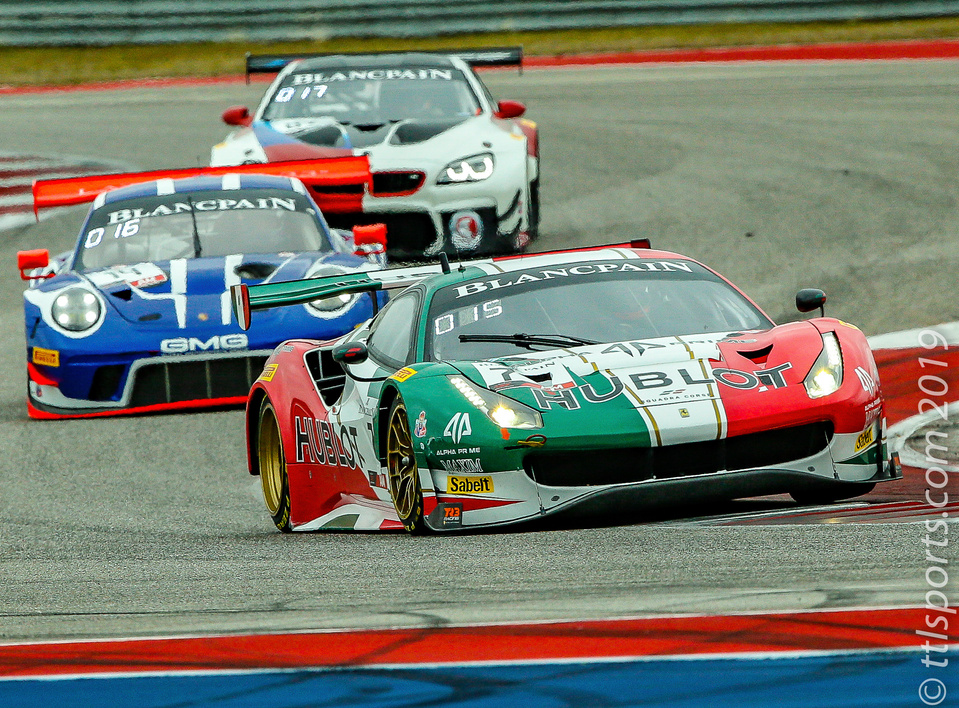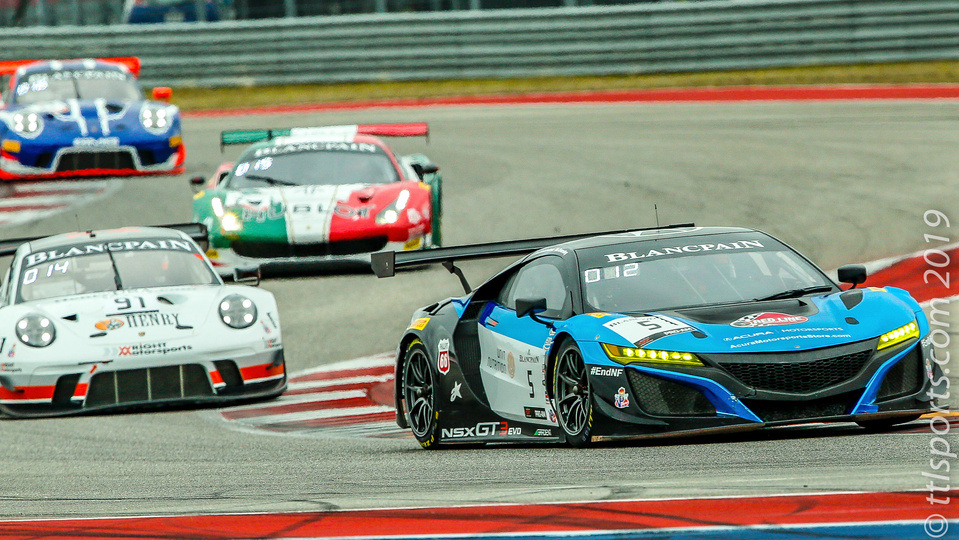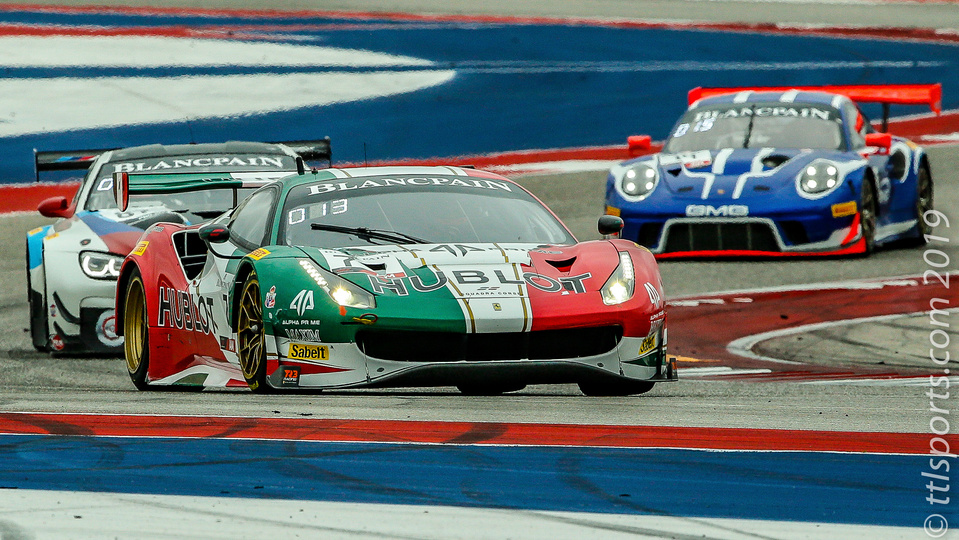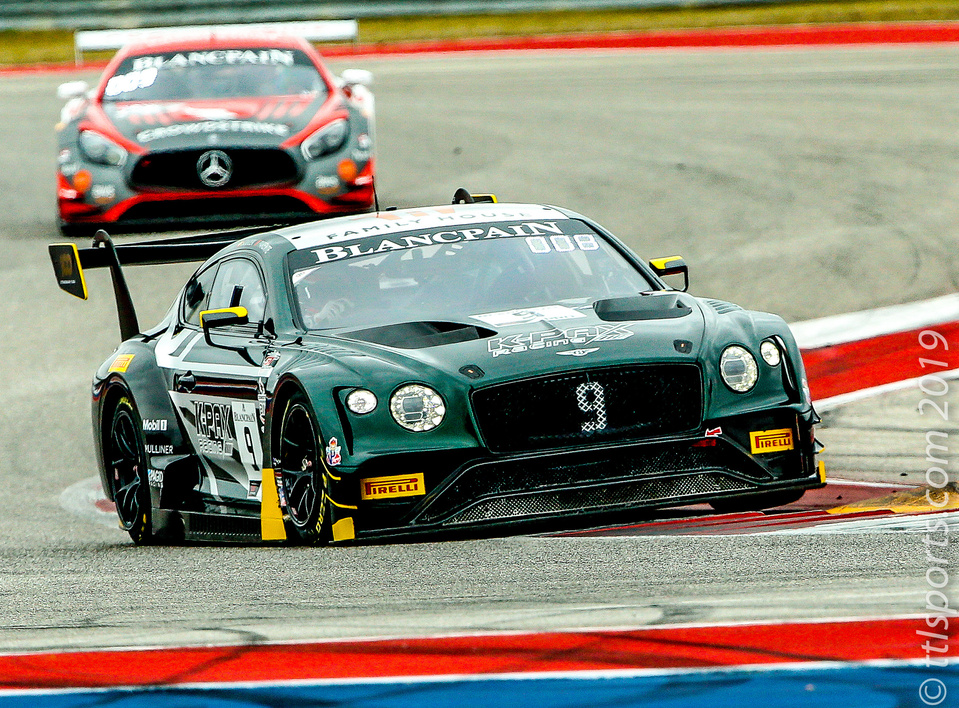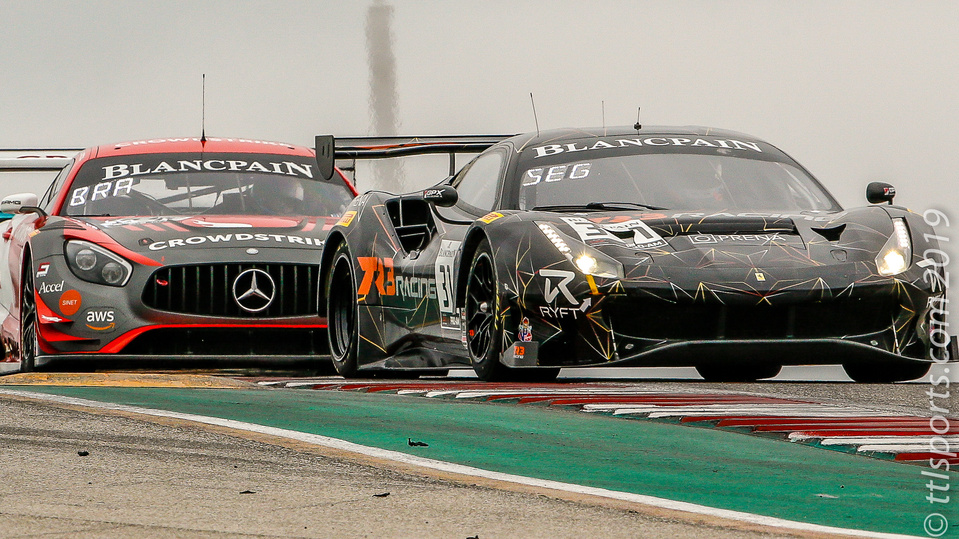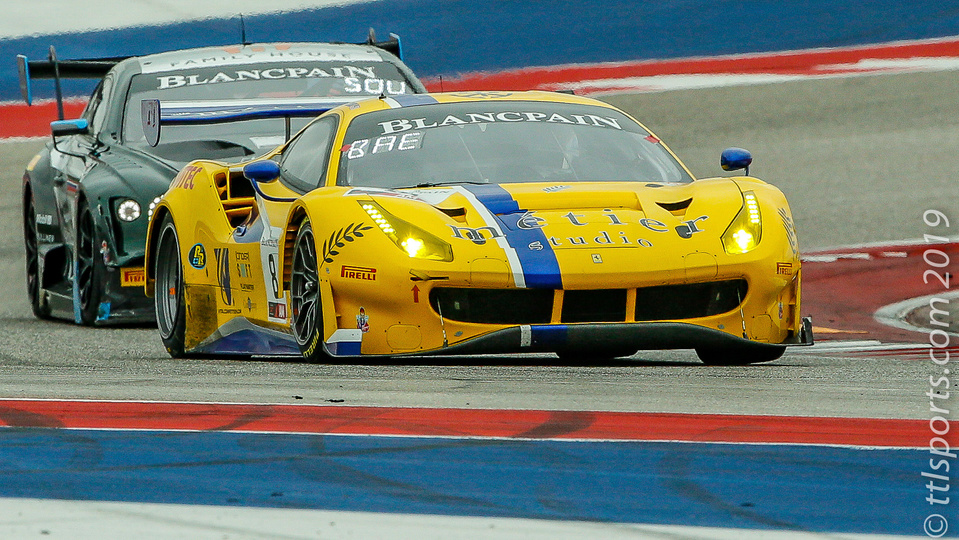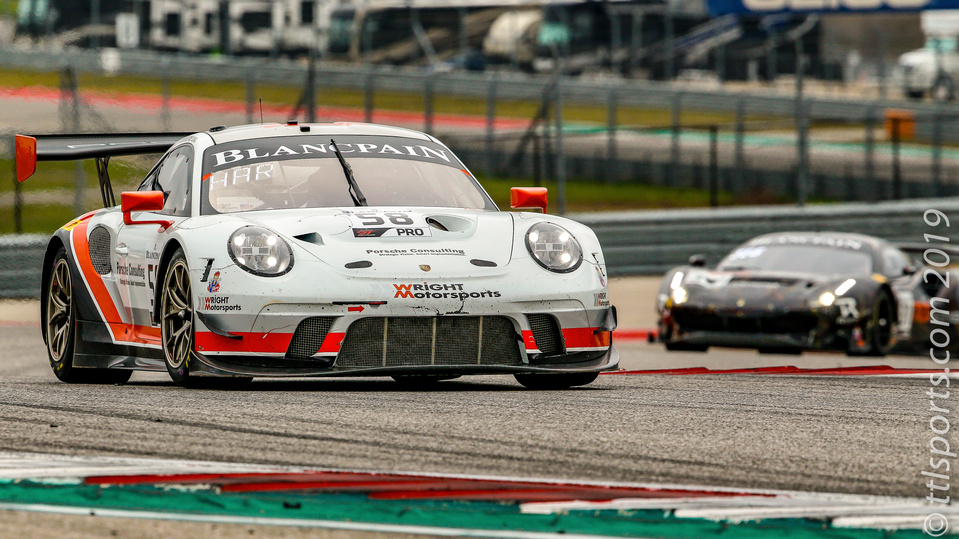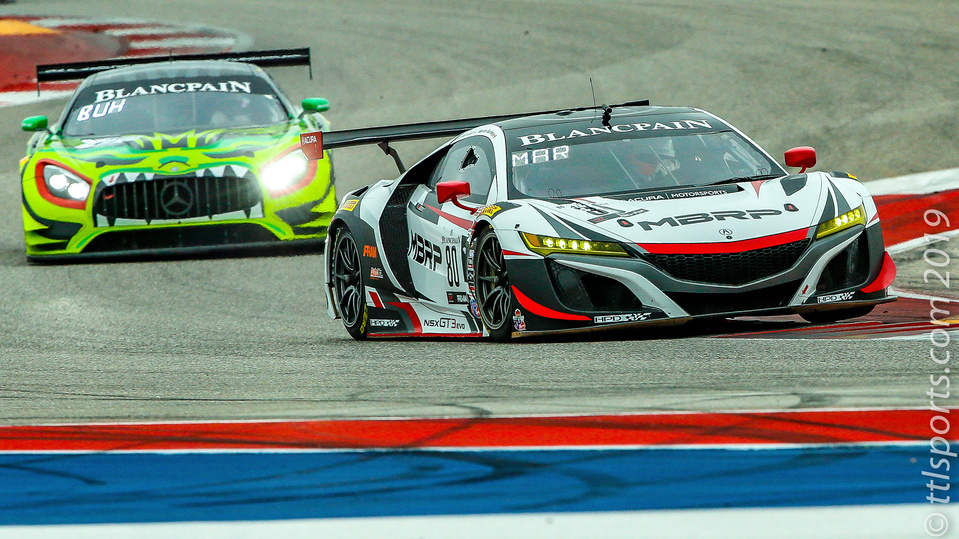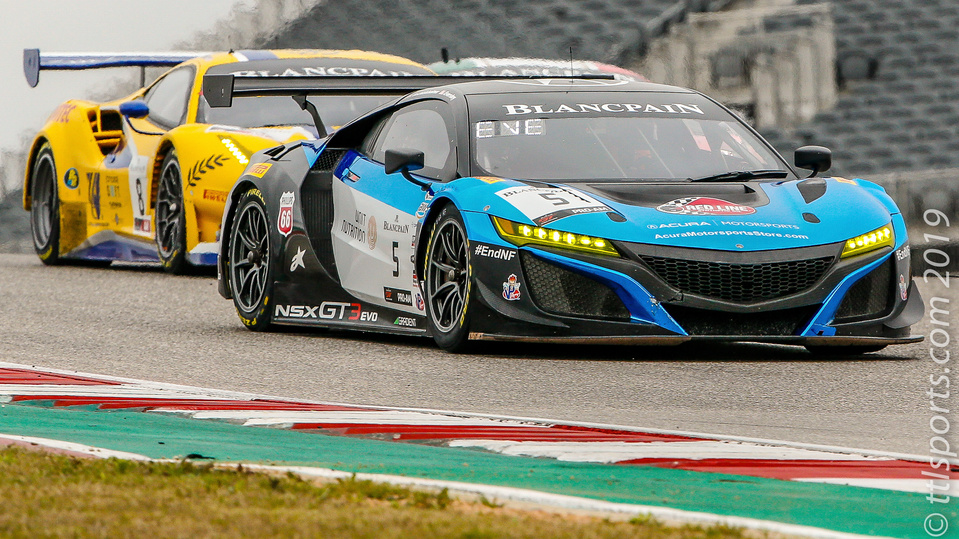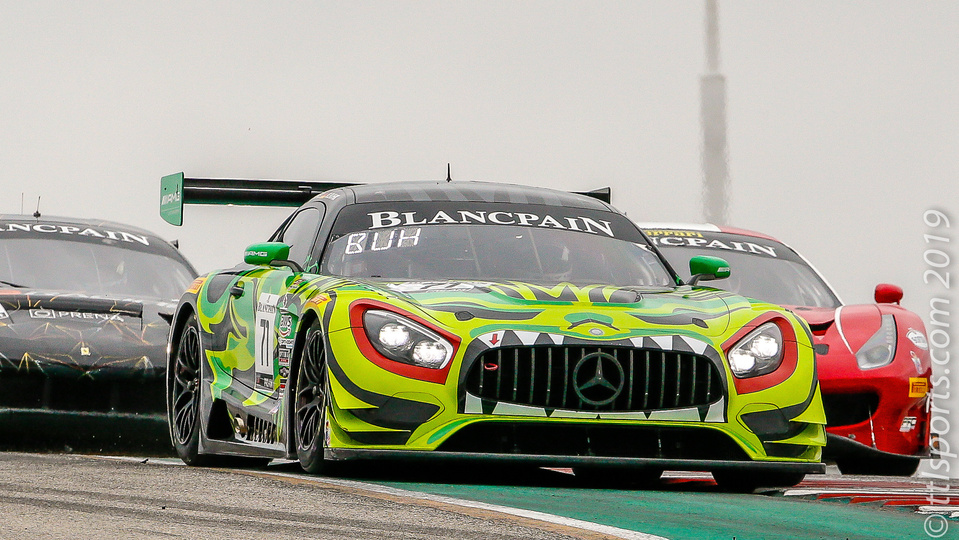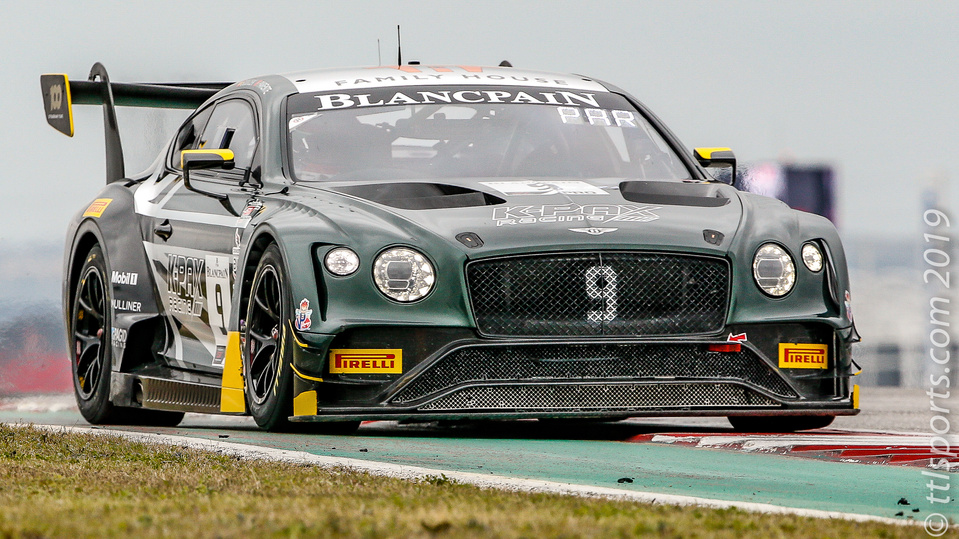 The second day of Blancpain GT World Challenge America at Circuit of the Americas could not have been more different than the first.
Saturday's warm, yet overcast, conditions were as inviting to the fans as they were to the K-Pax Racing team, who took the two top podium spots. Sunday brought a harsh north wind, when combined with the 40-degree air temperatures, made for frigid conditions. But the colder weather made for a heated contest as two teams battled for the top spot on the podium.
The R. Ferri Motorsport team looked to be assured a victory for the No. 61 Ferri Ferrari 488 GT3 car, driven by the team of Miguel Molina and Toni Vilander. But a late full-course yellow flag opened the door for a challenge by K-Pax's No. 9 Bentley Continental GT3 car, driven by Andy Soucek and Alvaro Parente.
The Ferrari ultimately prevailed, finishing a mere 1.249 seconds ahead of the Bentley, which took the number two spot for the second day in a row.
"In the end it was a good weekend for us. We didn't do any pre-season testing so we've always been catching up," said Molina. "Starting the championship with a win is really important and I have to be thankful to R. Ferri Motorsport and Ferrari. To drive with Toni again this year will be great fun and we hope to have a good season."
The team of Patrick Long and Scott Hargrove in the No. 58 Porsche 911 GT3 for Wright Motorsports took the third position on the podium, also for the second day in a row
Reflecting on the weekend's results, Long said "We made a strong debut on the opening weekend. We have some that's left to be found, but all and all a double podium and great, consistent strategy is something we should be proud of."