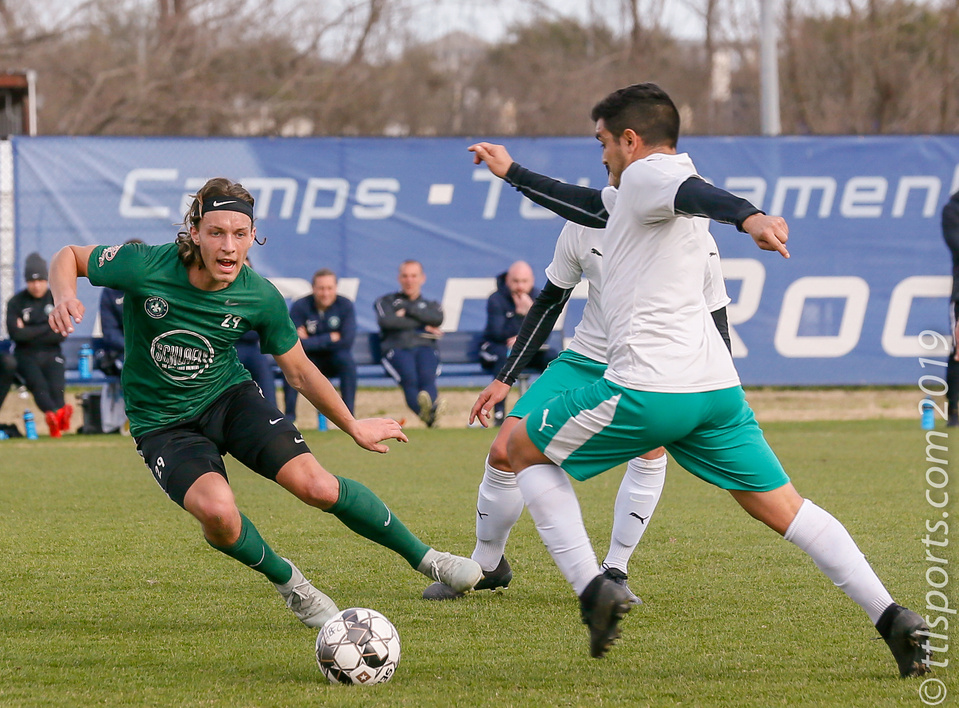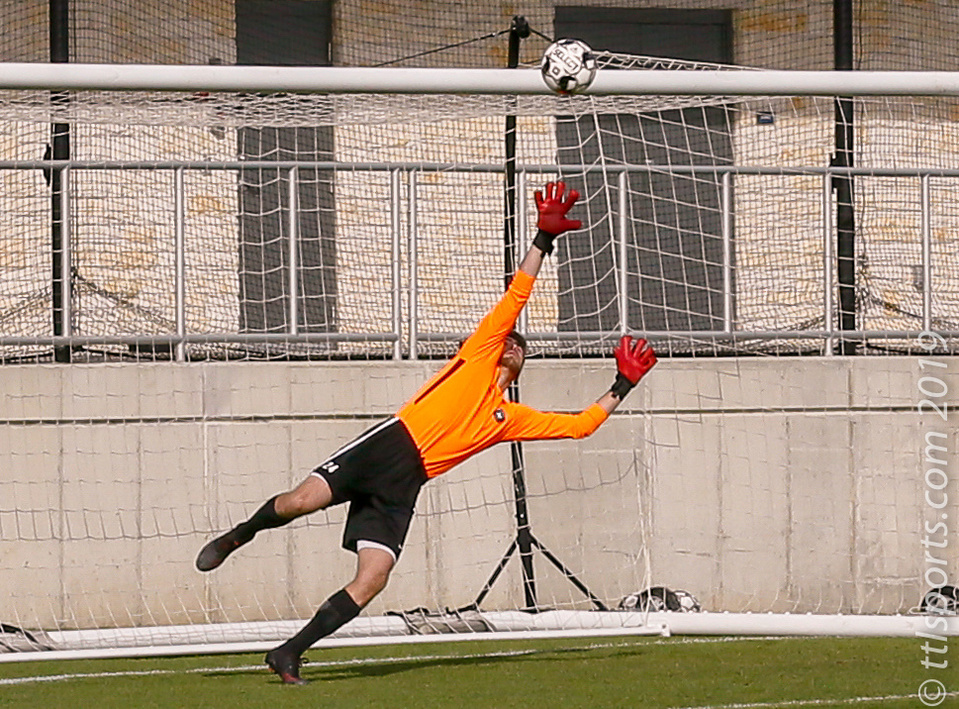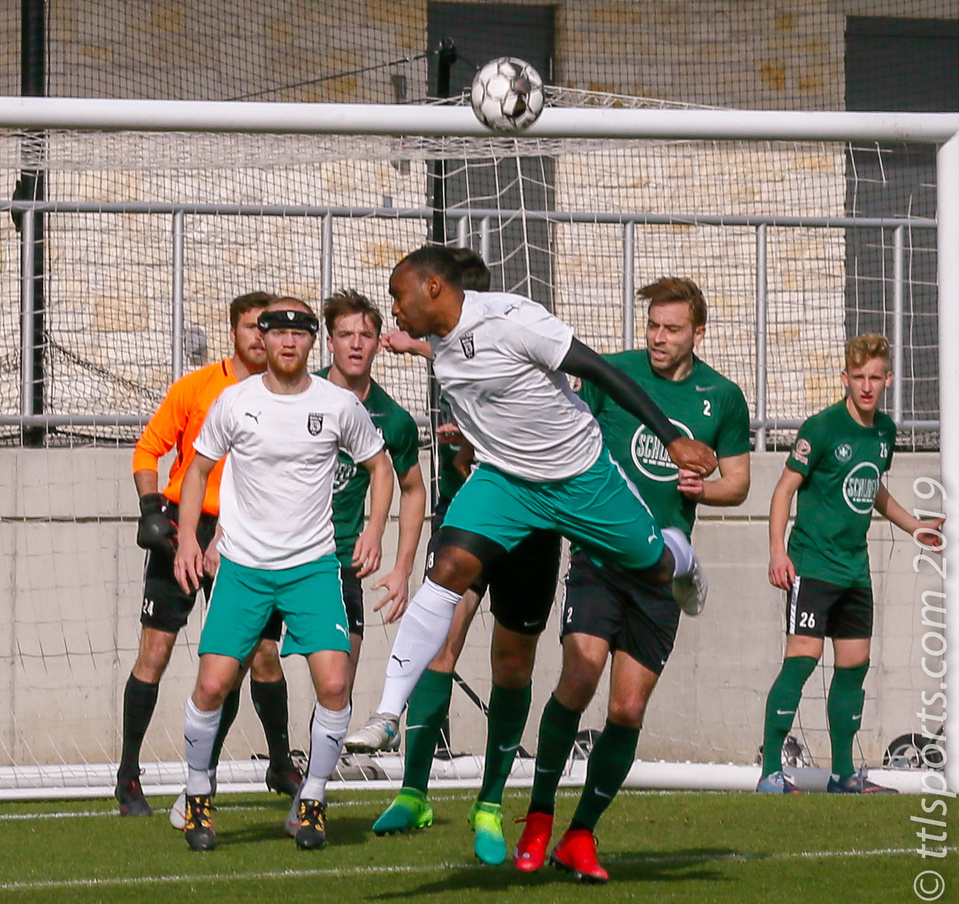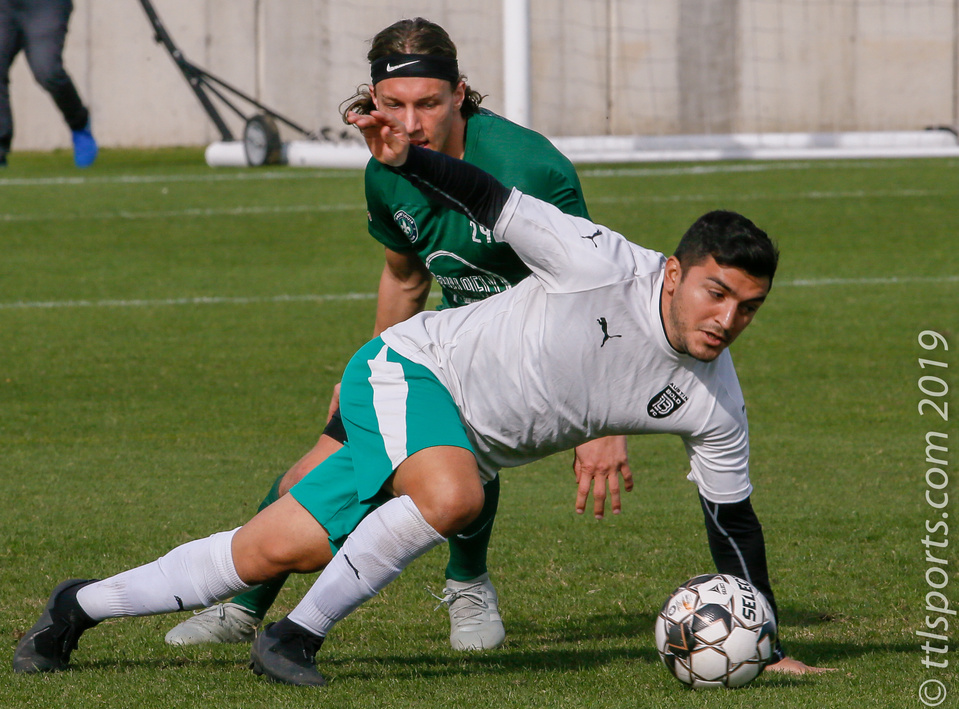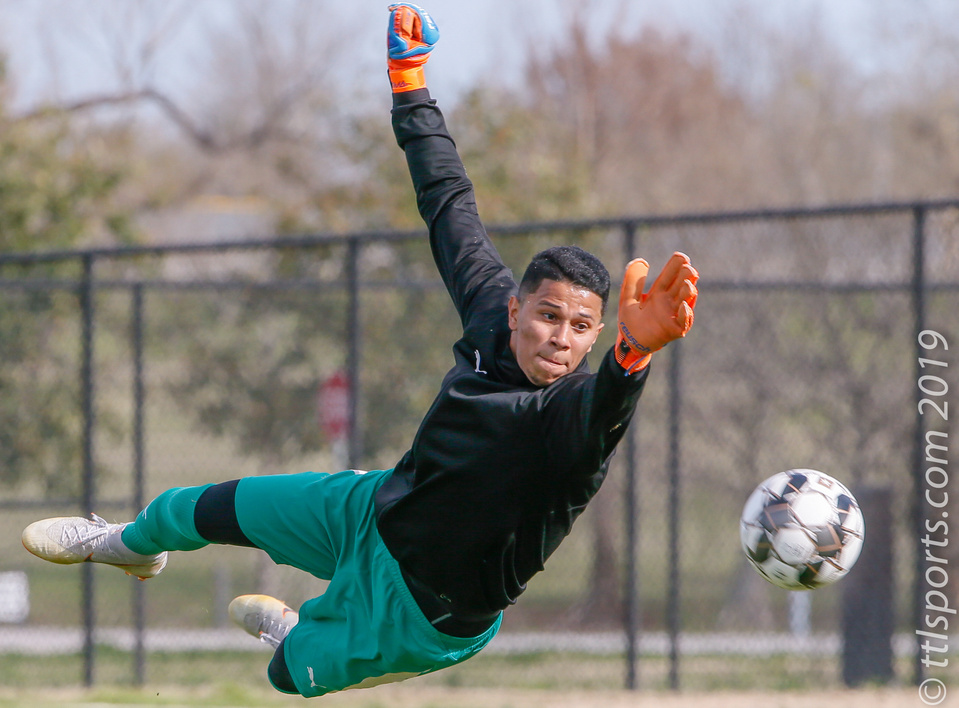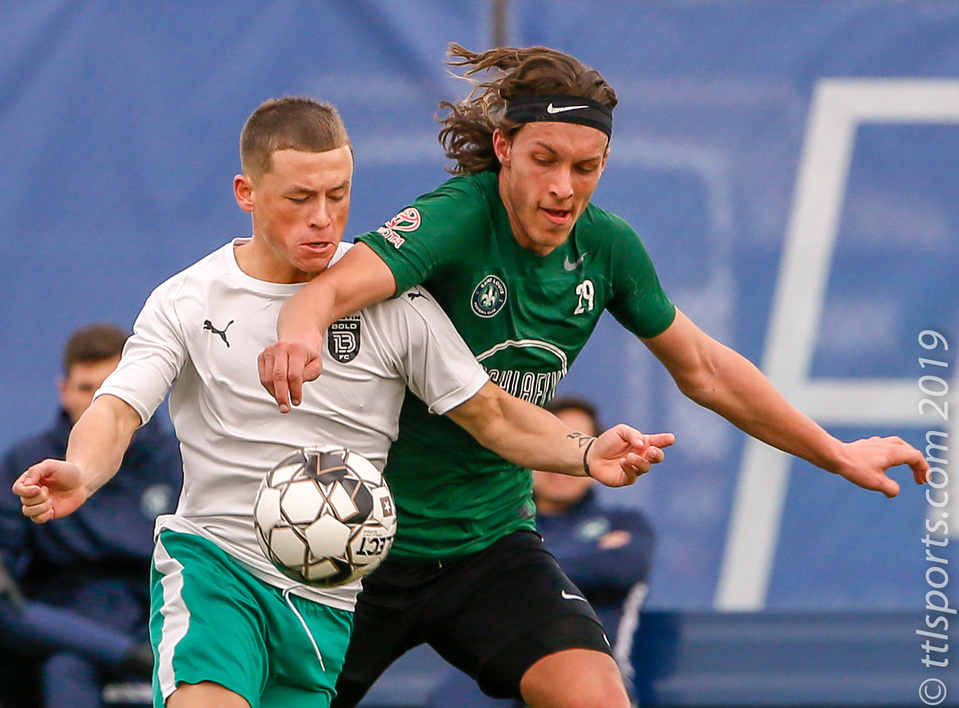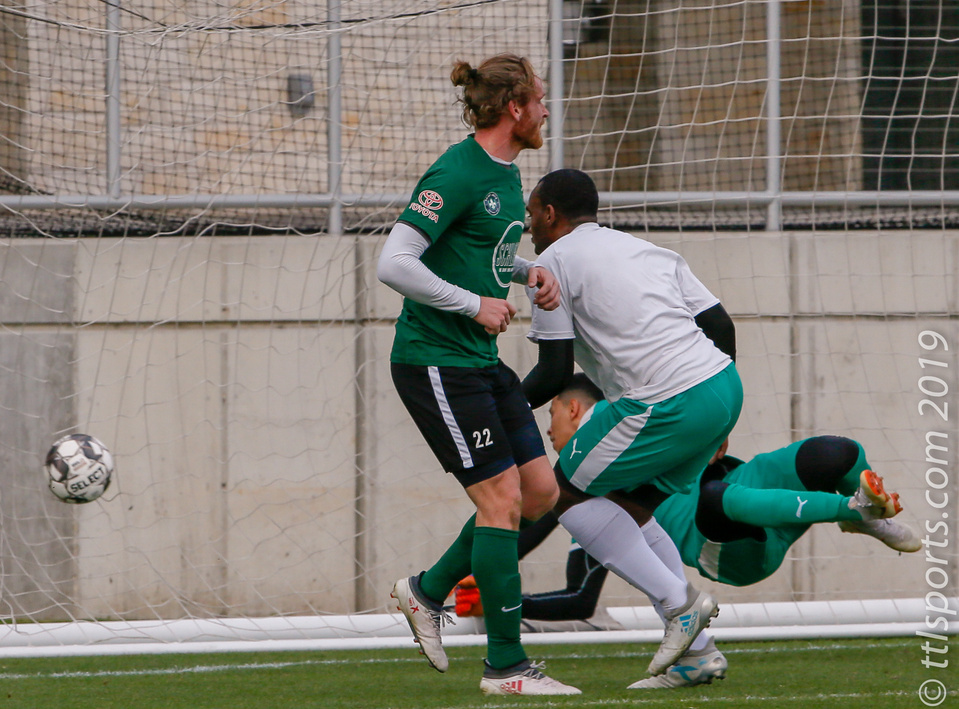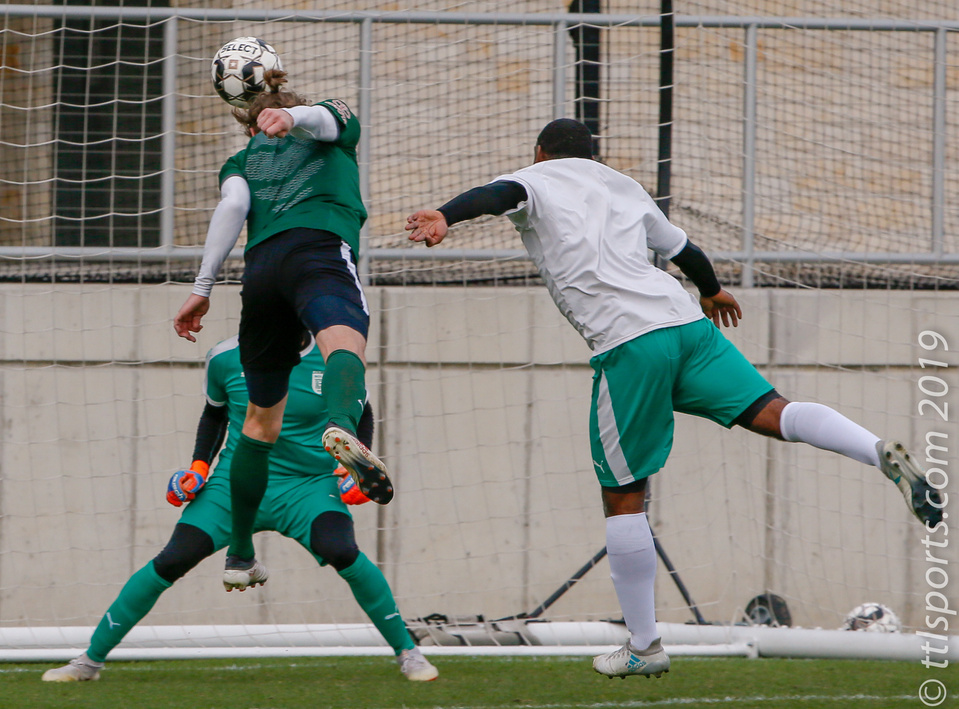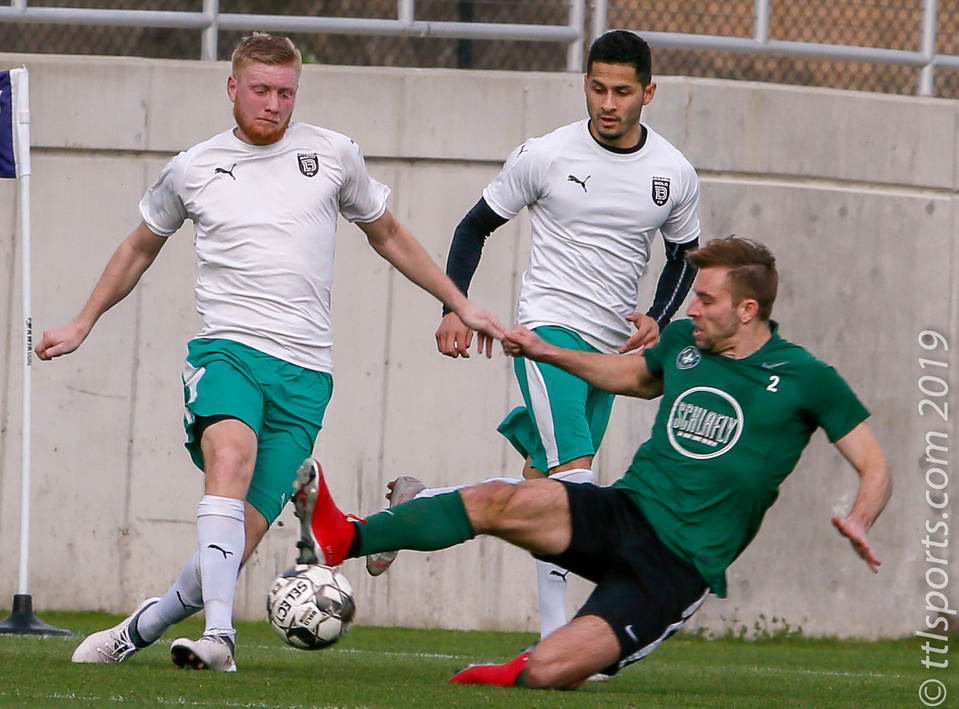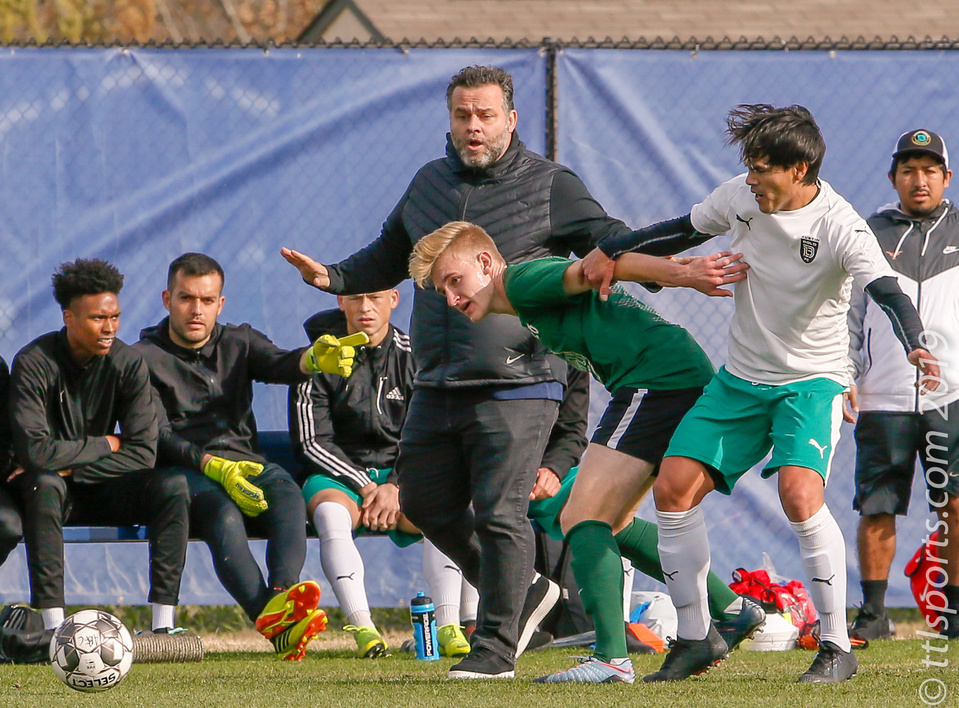 It was just three weeks ago that Austin Bold Football Club general manager Roberto Silva introduced its first 14 players to the media. Three weeks later the size of the team had grown to 24 players.
Head coach Marcelo Serrano led the Bold against the St. Louis Football Club in their first competitive scrimmage. Media were allowed access to the closed match for a glimpse of what's possible. The teams played in three, 30-minute periods.
The game was an evenly-match, back-and-forth contest until midway through the second period when St. Louis' Kyle Greig beat the Bold's goaltender, Diego Restrepo, on a header in front of the net for the first score.
Both teams played down-roster players after the first score. Julian Gainers, the 16-year old Round Rock native, and Clayton Adams, who won a spot on the team in the open tryouts, both saw considerable playing for the Bold.
Serrano has made good progress in bringing together individual players, previously unknown to each other, into a team. Serrano and Silva purposefully recruited only players that he felt complimented the team culture they hoped to achieve. The result of the scrimmage, however, revealed several aspects of the club that required attention before the team is ready for regular season play.
The Bold will play its first United Soccer League game against the Las Vegas Lights FC in just 24 days.