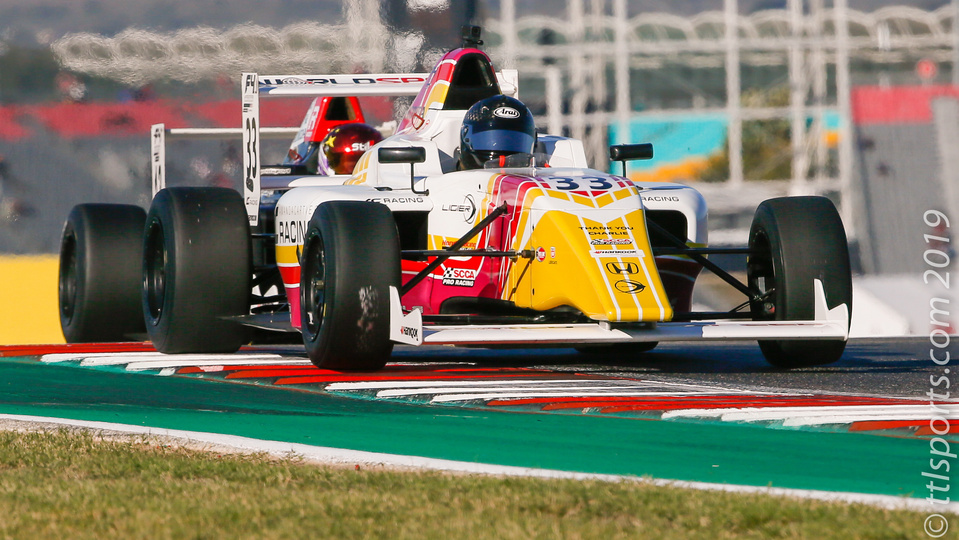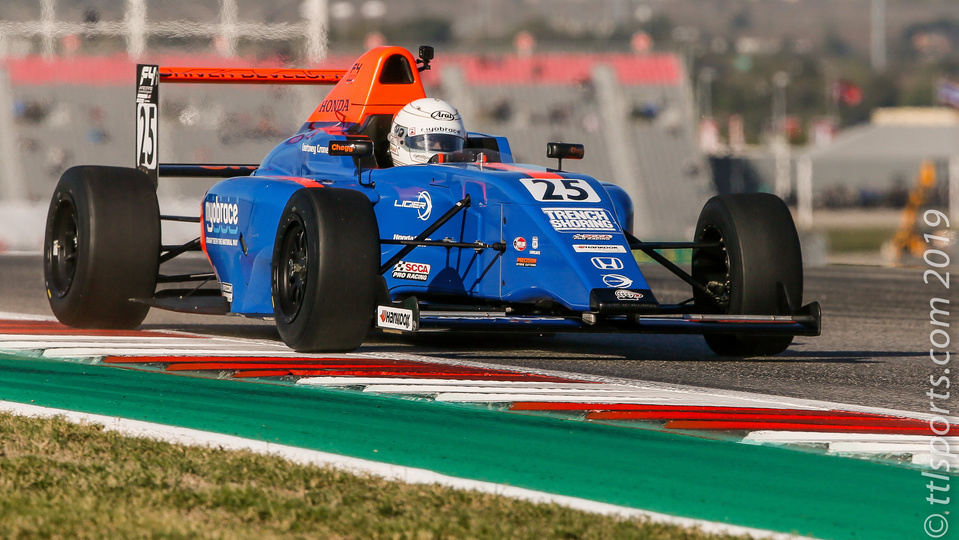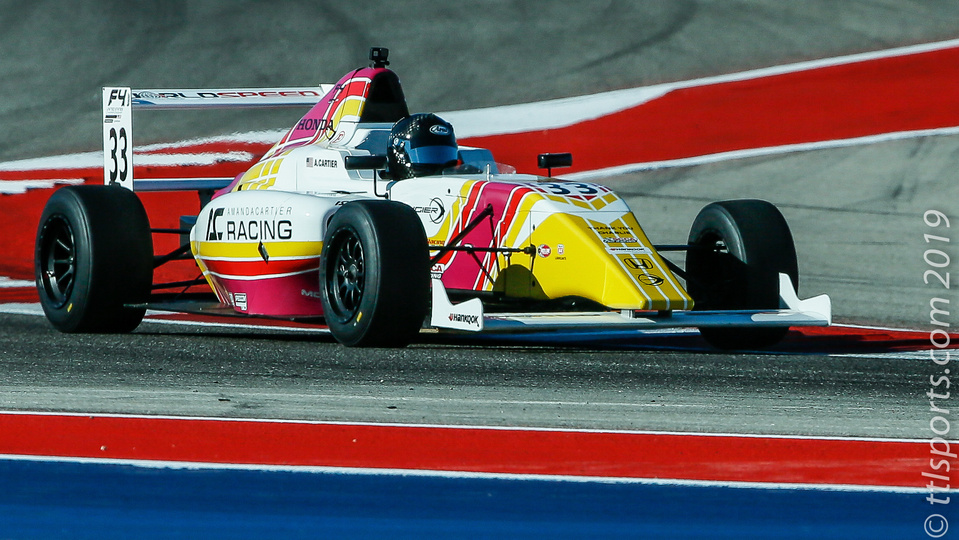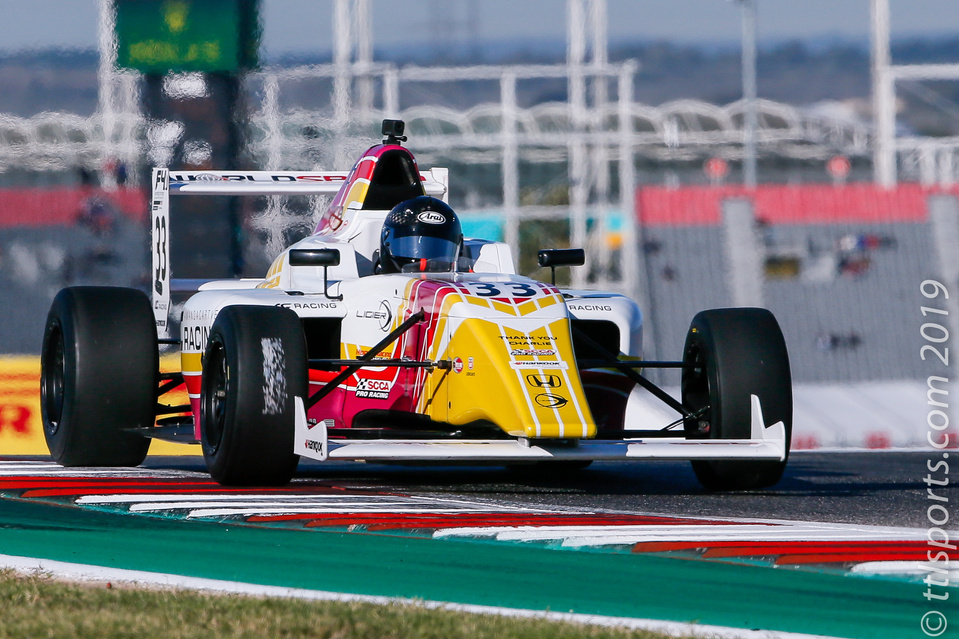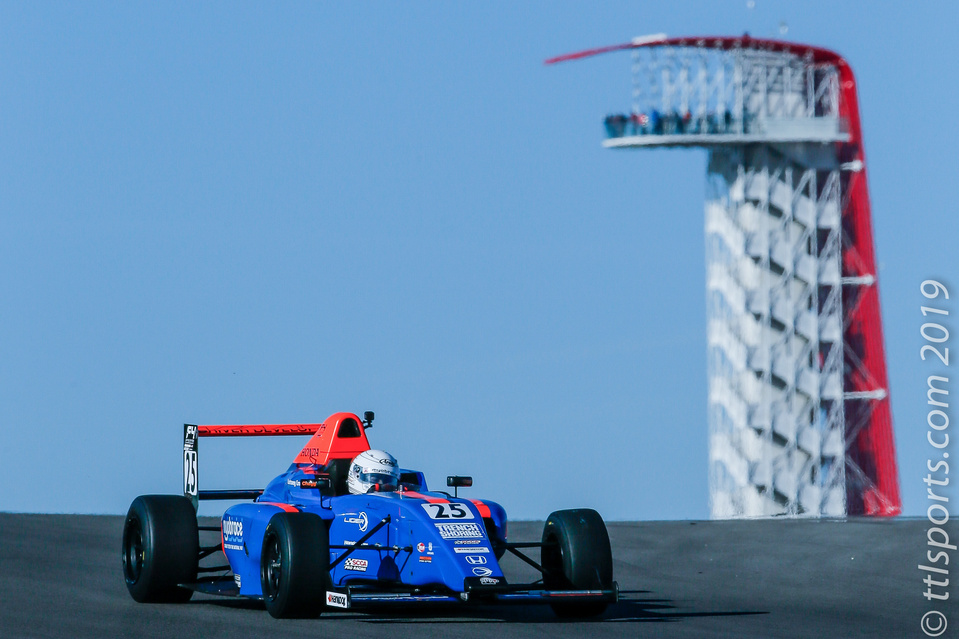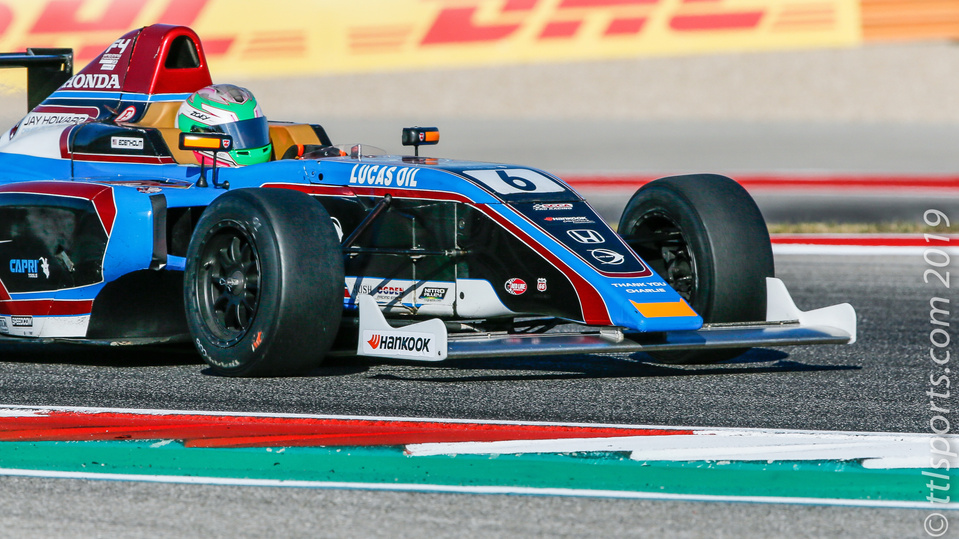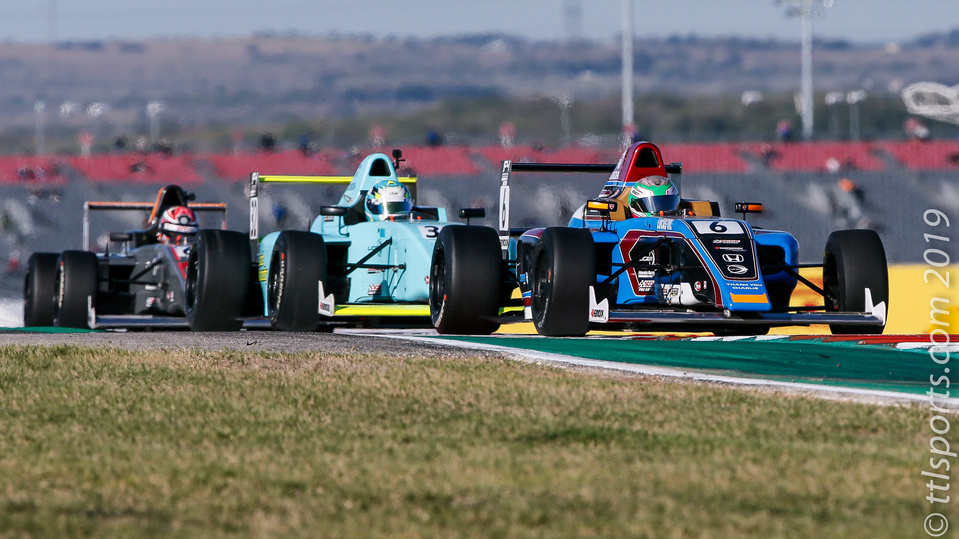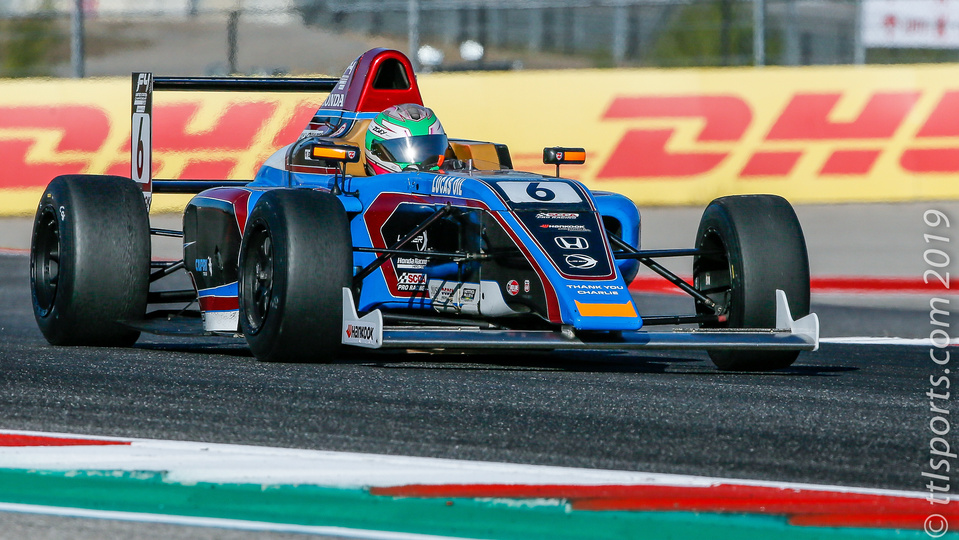 The Formula 4 United States Championship concluded its 2019 season at the Circuit of the Americas in Austin, Texas as part of the Formula 1 US Grand Prix Championship. This year's competition fielded the highest number of drives in any F4 competition. Especially noteworthy was the inclusion of three female drivers, Zoey Edenholm, Courtney Crone and Amanda Cartier.
Created in 2015, Formula 4 builds a bridge between karting and professional open wheel racing by focusing on skills development. Strict technical limits are placed on the cars to create equipment parity while also keeping annual operating costs somewhat more affordable at $100K per year.
Zoey Edenholm (#6) completes her first year of F4 racing after competing four years in karting. At 17 years of age Edenholm is the youngest and the least experienced of the three, but finished the highest among the women drivers. She finished 13thout of 36 drivers in the first race (8.846 second gap) and 17th in the second race (16.452 second gap).
Courtney Crone (#25) has been racing for 14 of her 18 years, competing in greater than 352 races and winning 16 championships. The California native is in her second year of F2 and finished 15thin the first race (10.447 second gap) and 21stin the second (19.199 second gap).
Amanda Cartier (#33) is not your typical F4 driver. The 41 year-old native Texan, who currently resides in San Francisco, completes her first year of F4 racing. She had been racing since 2014. Cartier is committed to the sport, having already announced her intent to complete 2020 Formula Pro US Championship. Cartier finished the first race at COTA in 27thplace (112.572 second gap) and 31st place in the second (52.987 second gap).