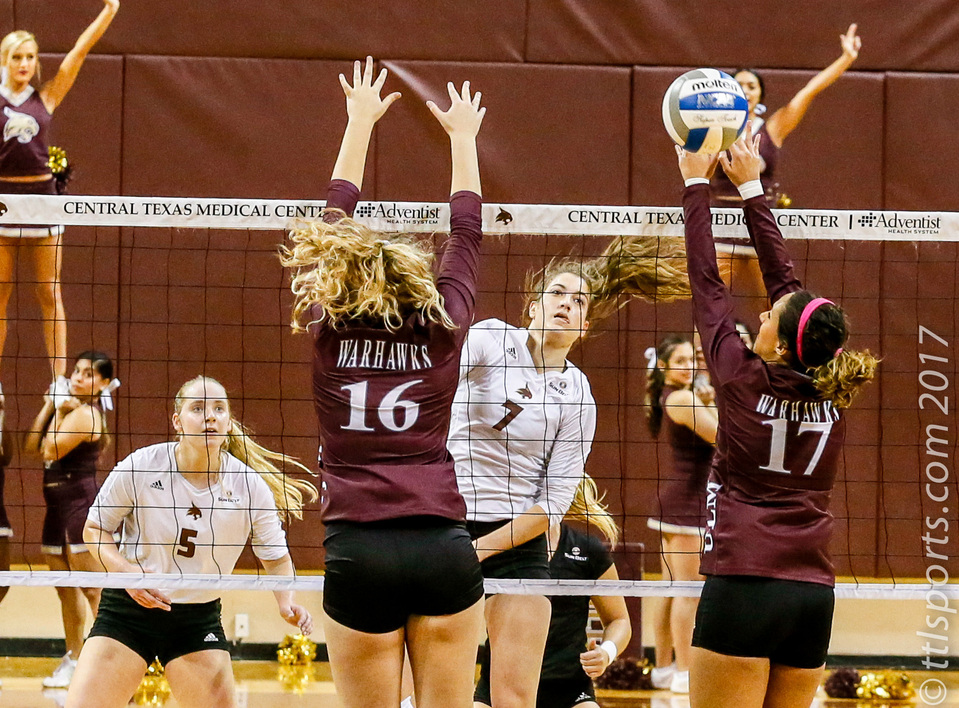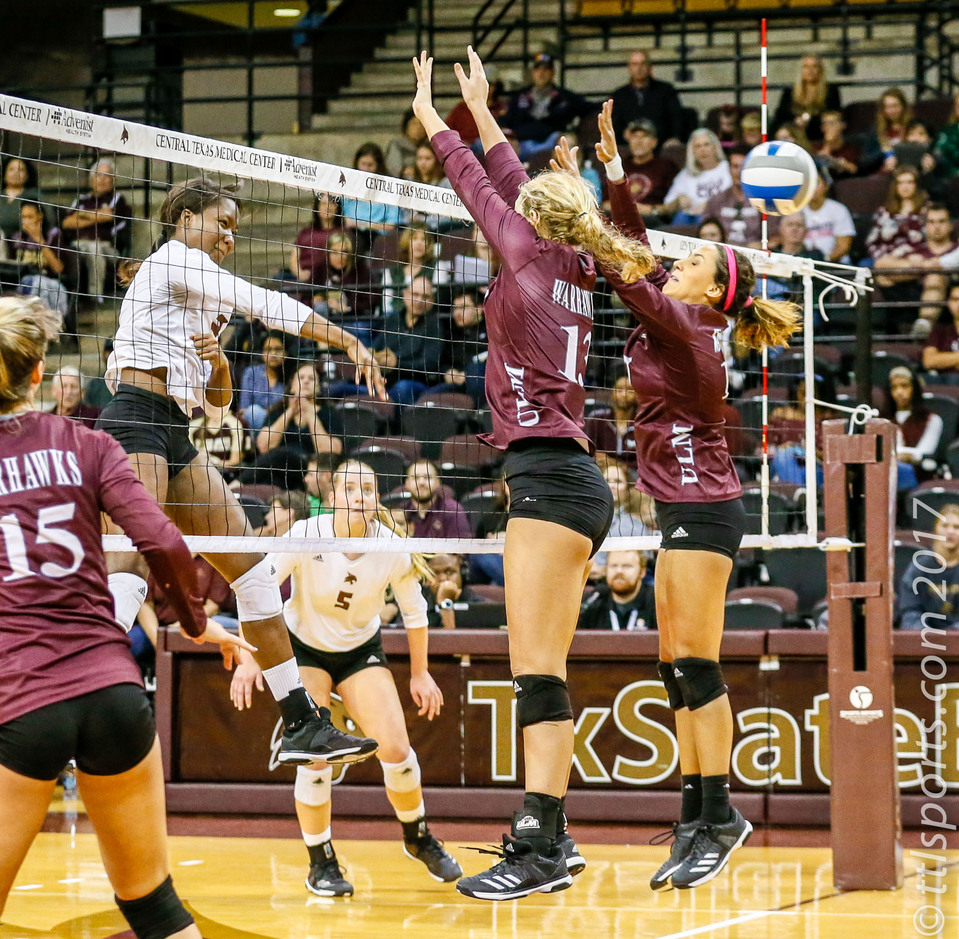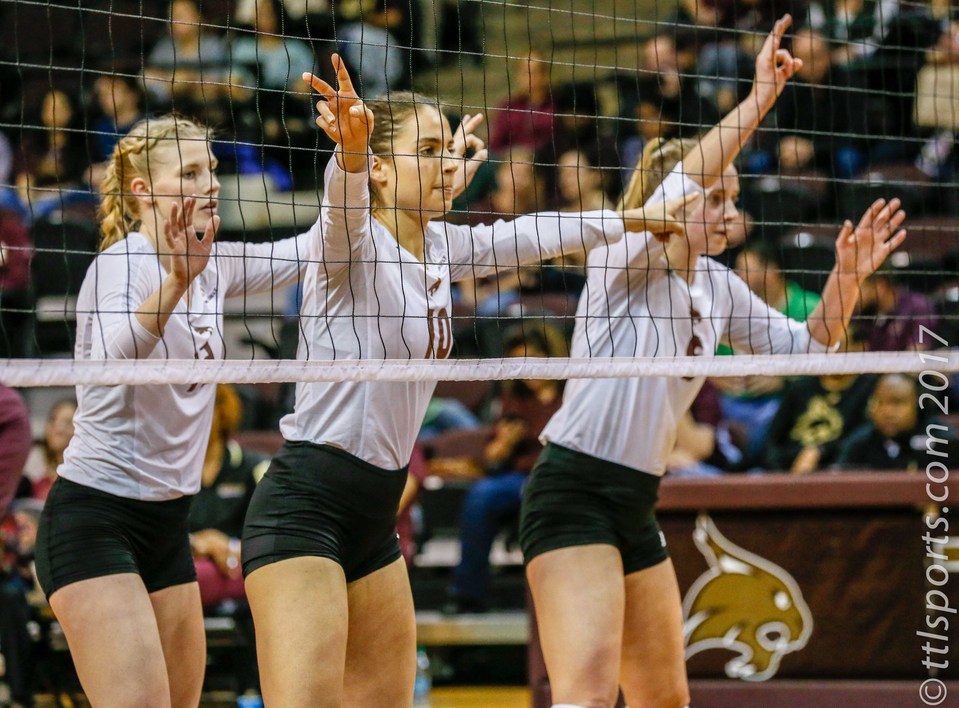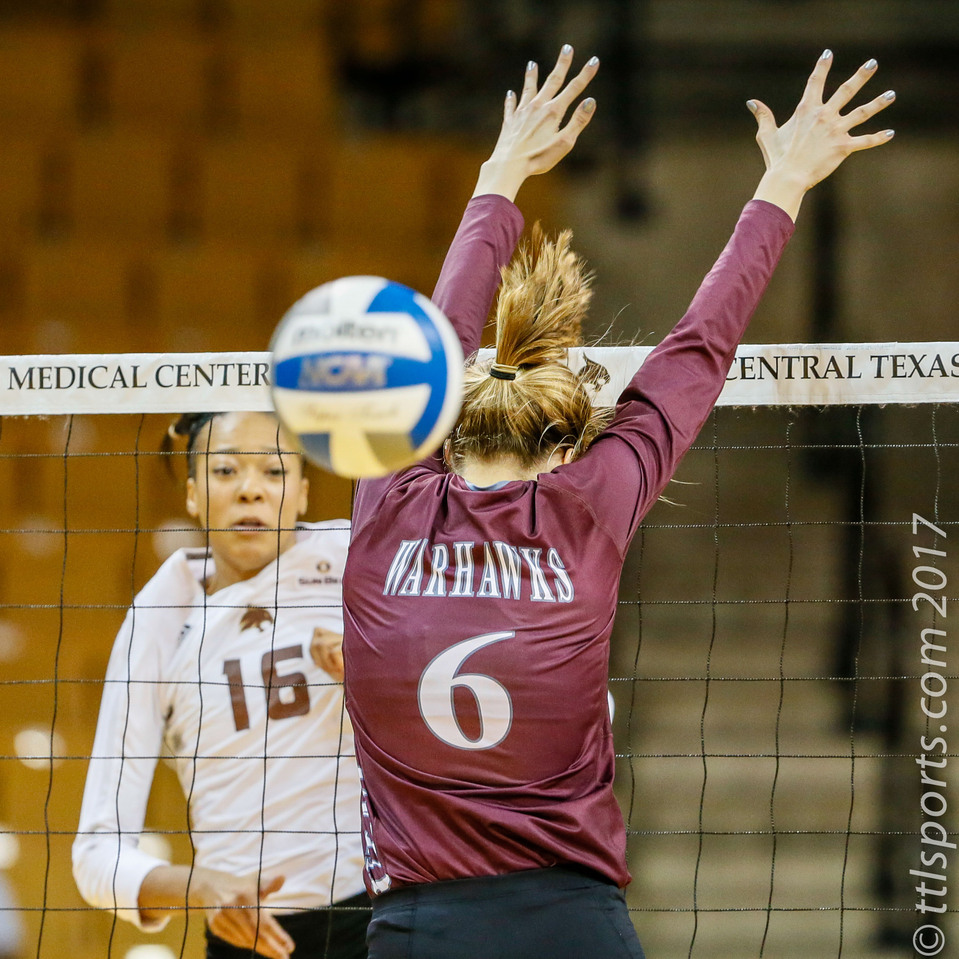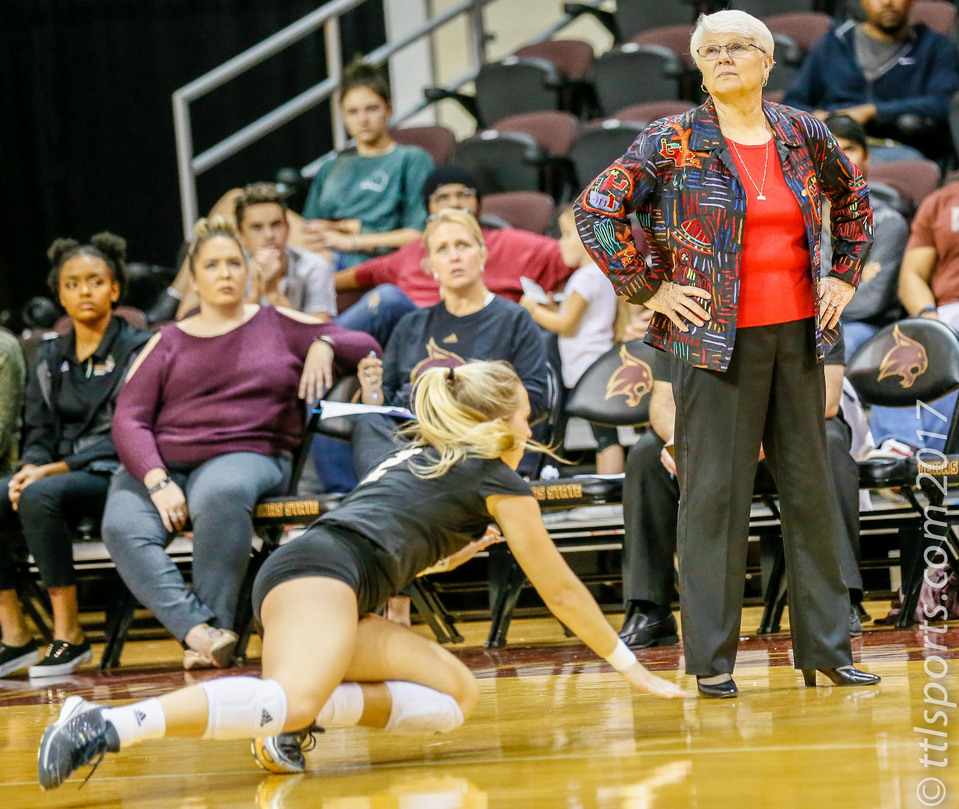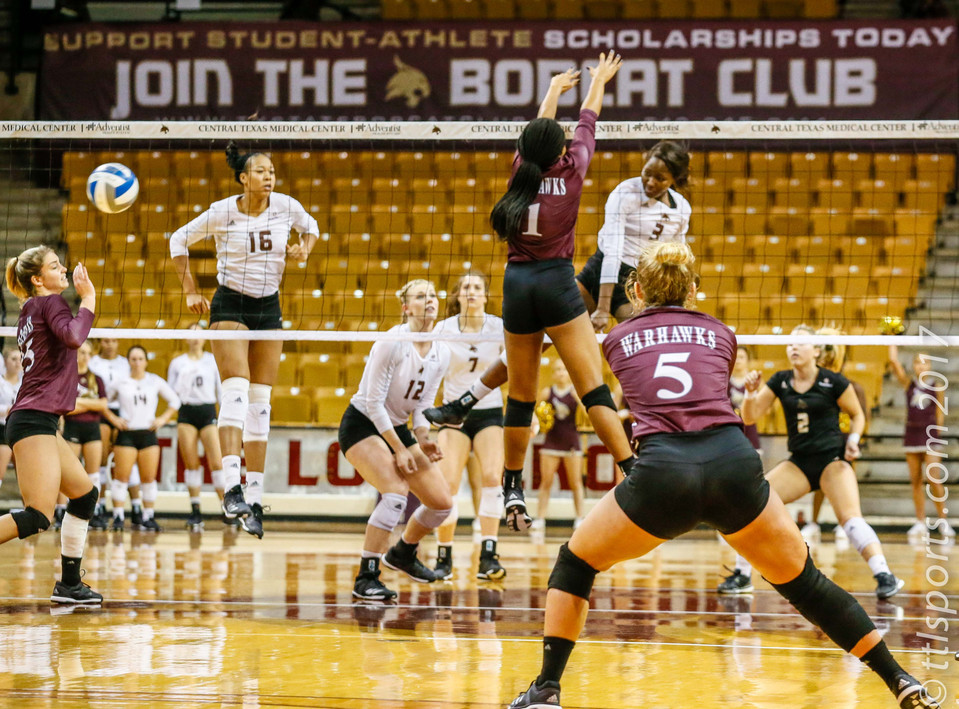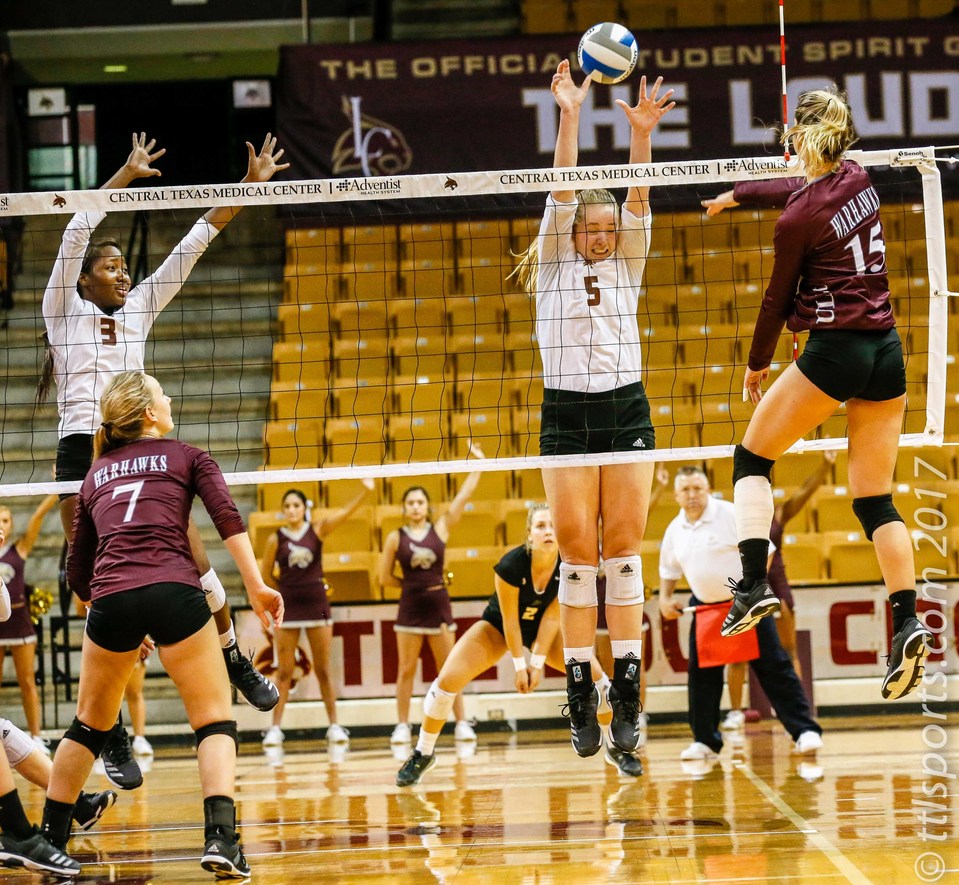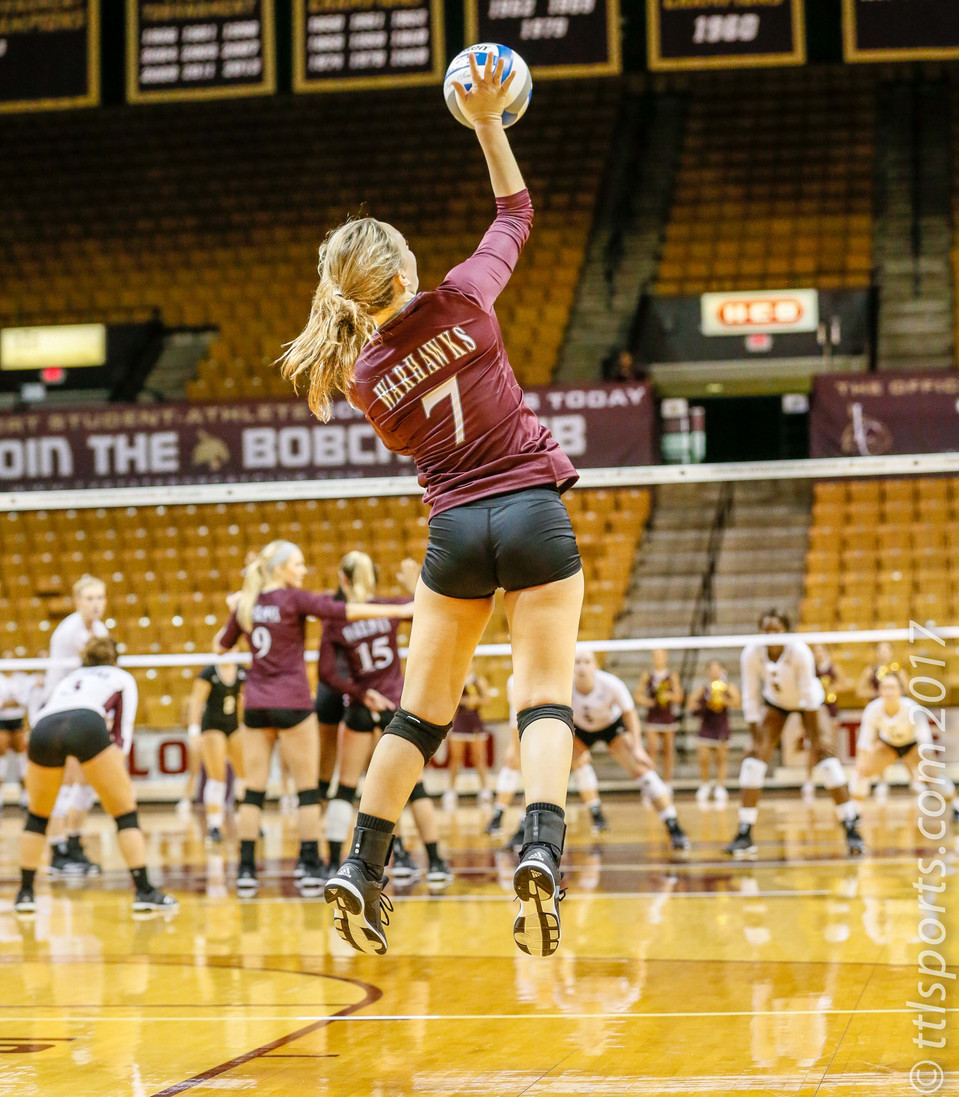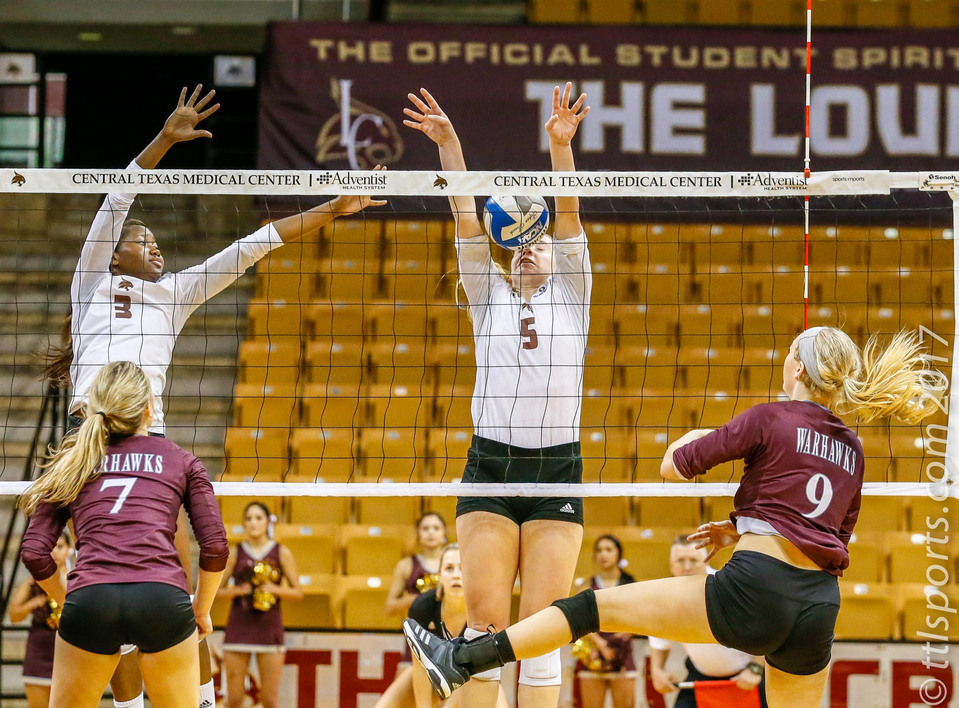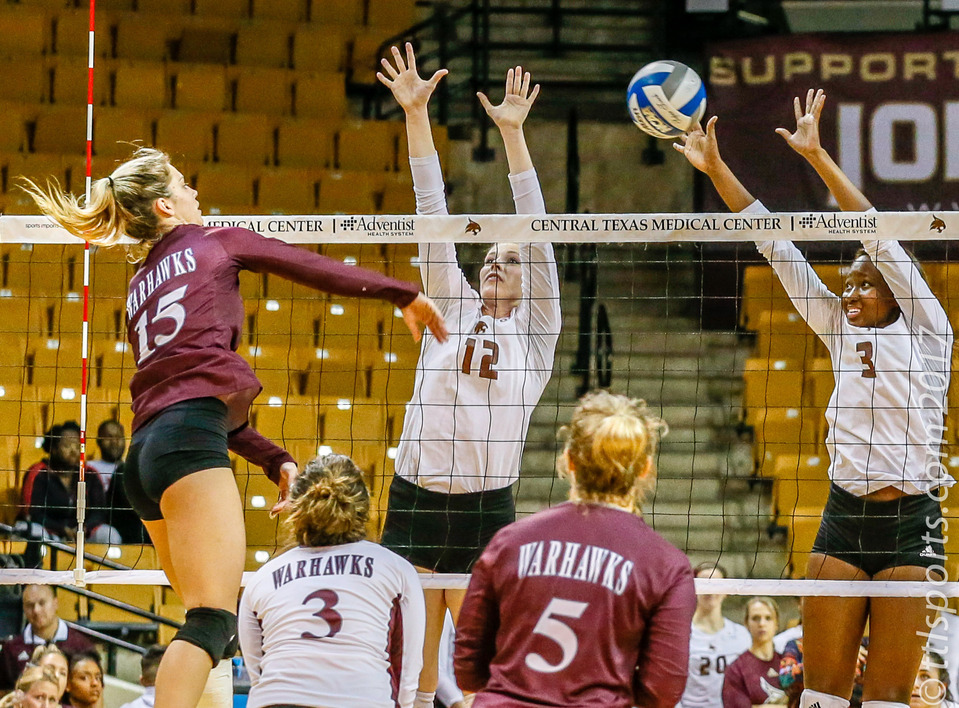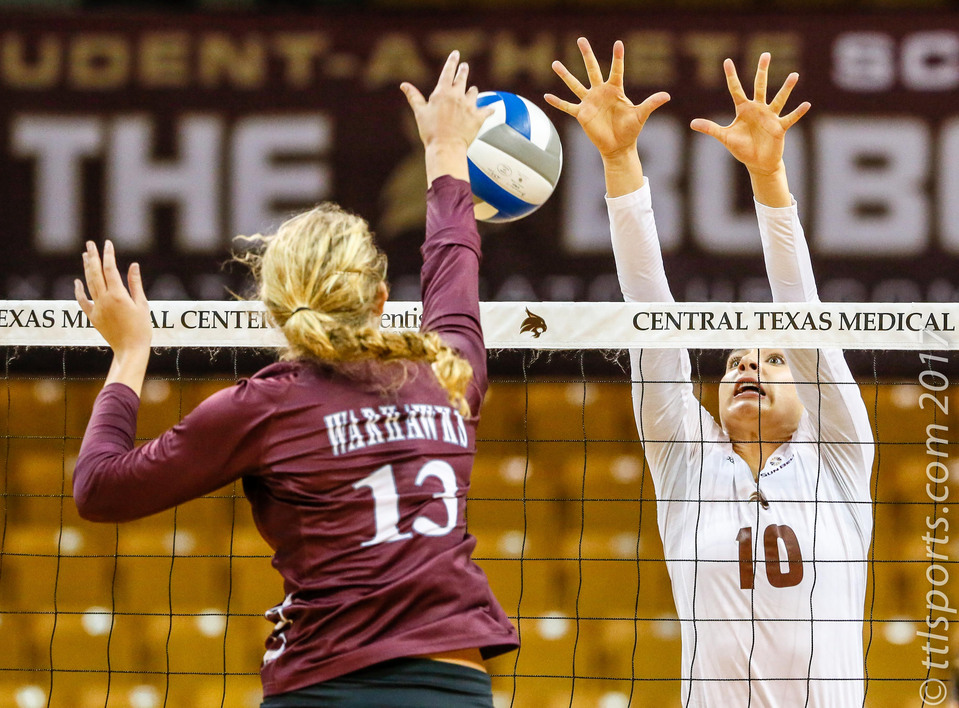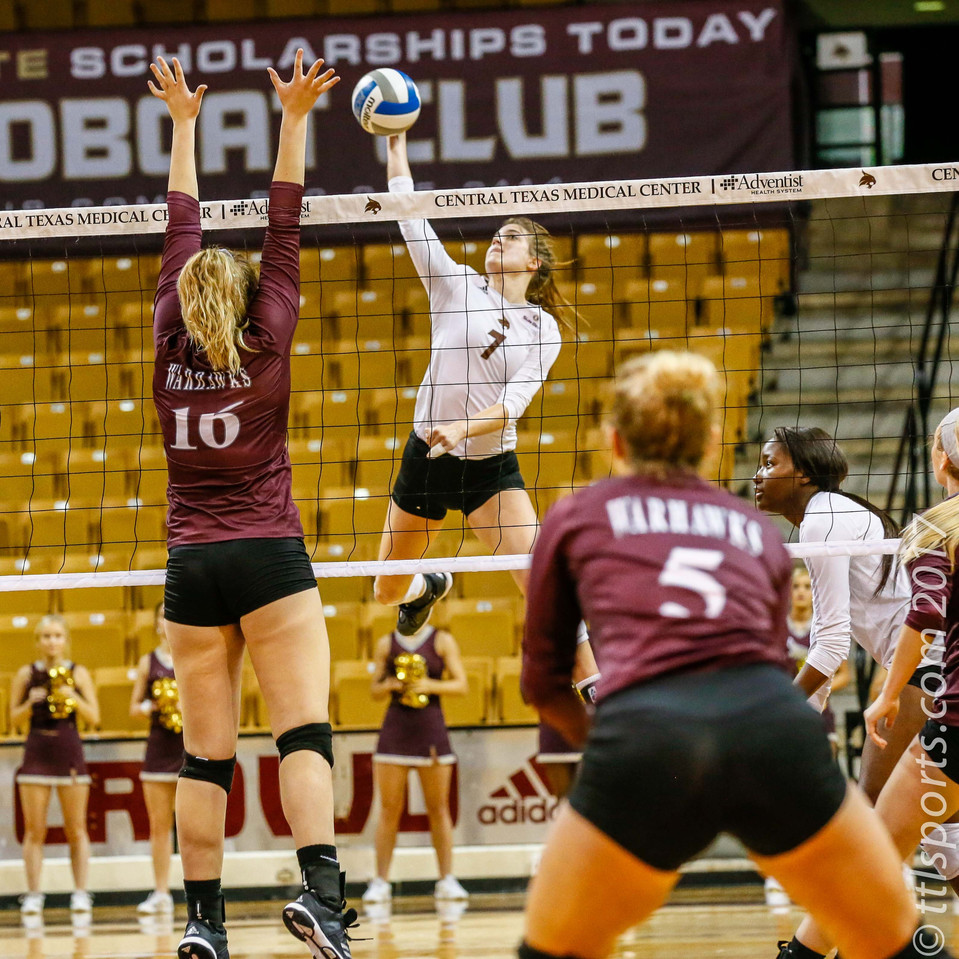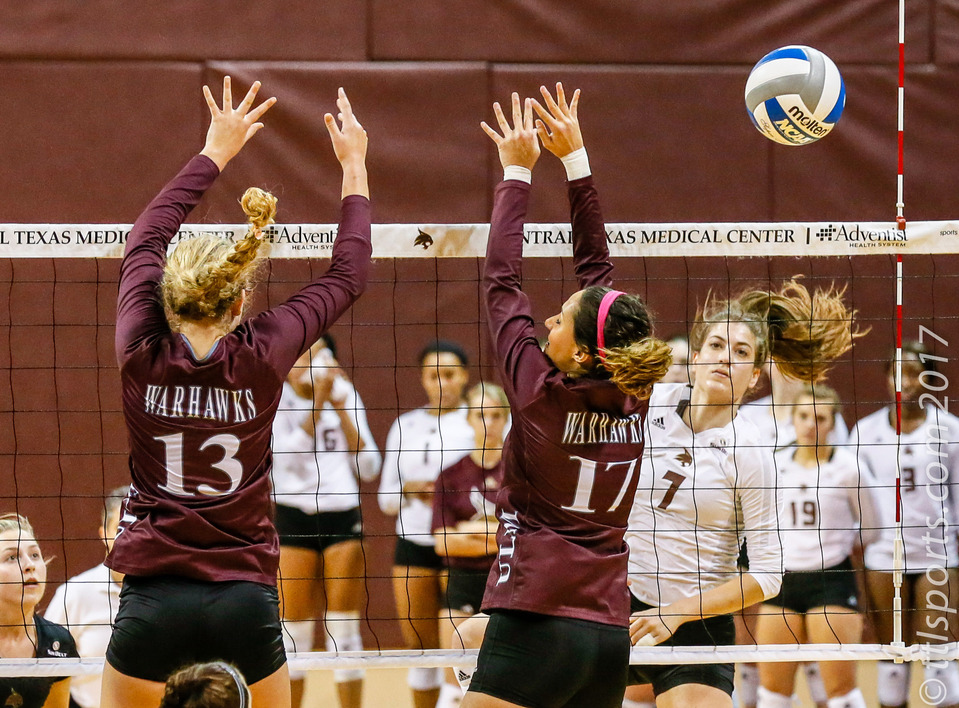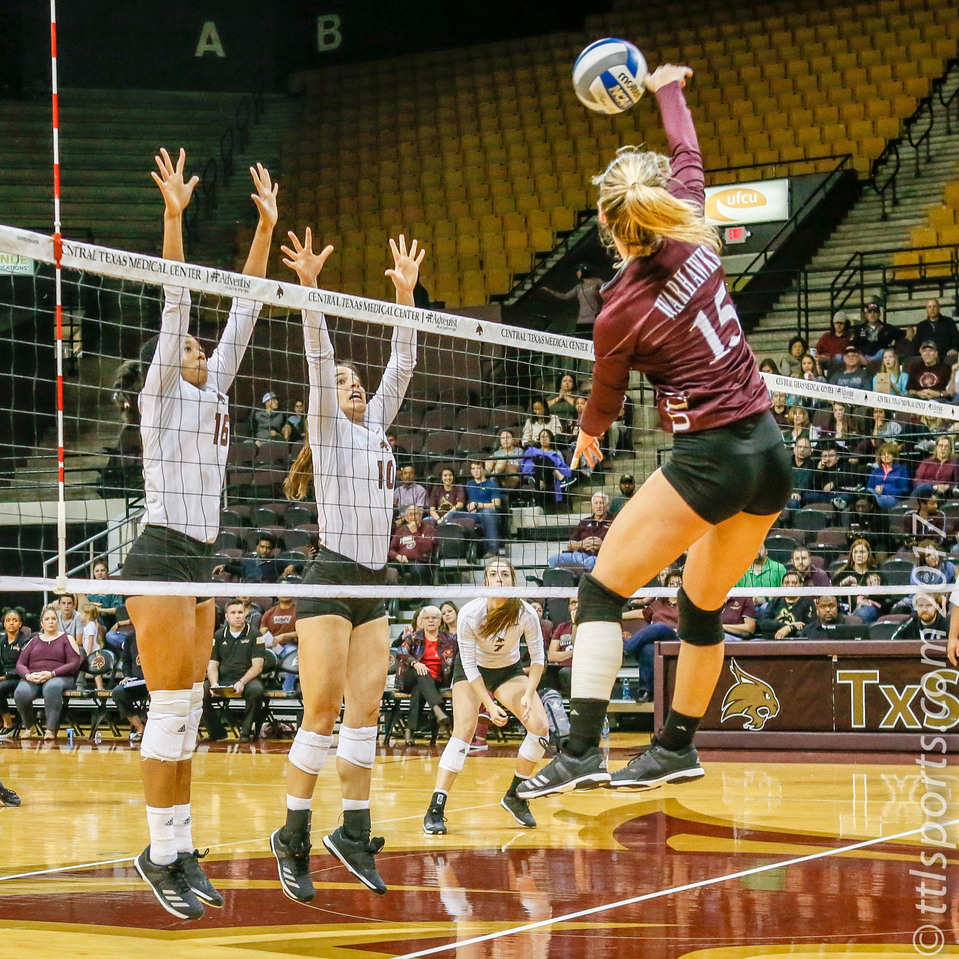 A good coach makes a difference to a team. A good, long-term coach makes the difference
for a program. Karen Chisum is the difference to the Texas State Women's Volley program.
Coach Chisum is completing her 38th season as the head coach of the Texas State women's volleyball program. In her reign, the Bobcats have won seven regular season conference championships and eight tournament championships. Chisum is fifth among NCAA Division 1 active head coaches for total wins.
On Friday, Chisum and the Bobcats clinched the Sun Belt Conference (SBC) West Division. Today they said goodbye to two seniors, Jaliyah Bolden and Erin Hoppe, prior to their match against University of Louisiana Monroe (ULM).
Texas State sent the seniors off in style, beating ULM in straight sets, 25-15, 25-20, 25-15. Freshman Tyeranee Scott had a match-high 12 kills with a 42.9% attack rate. Junior Madison Daigle and sophomore Amy Pflughaupt each contributed 10 kills, and sophomore Megan Porter totaled 13 digs.
The Bobcats closed out the regular season with a 23-8 record (14-2 SBC) and are the No. 2 seed in the 2017 SBC Championship. The seeding gives Texas State a double bye, with play beginning in the semifinals.
After the match Coach Chisum told reporters "I'm extremely proud to be able to say we won the division title. It's amazing to know where we are today from where we started last spring," adding, "winning the division is just icing on the cake, but we're not through. We have a conference tournament to go to and then postseason. There will be postseason for this group, so I'm excited about that."
Good luck in the SBC Championship.
Andy Nietupski (anietupski@ttlsports.com)