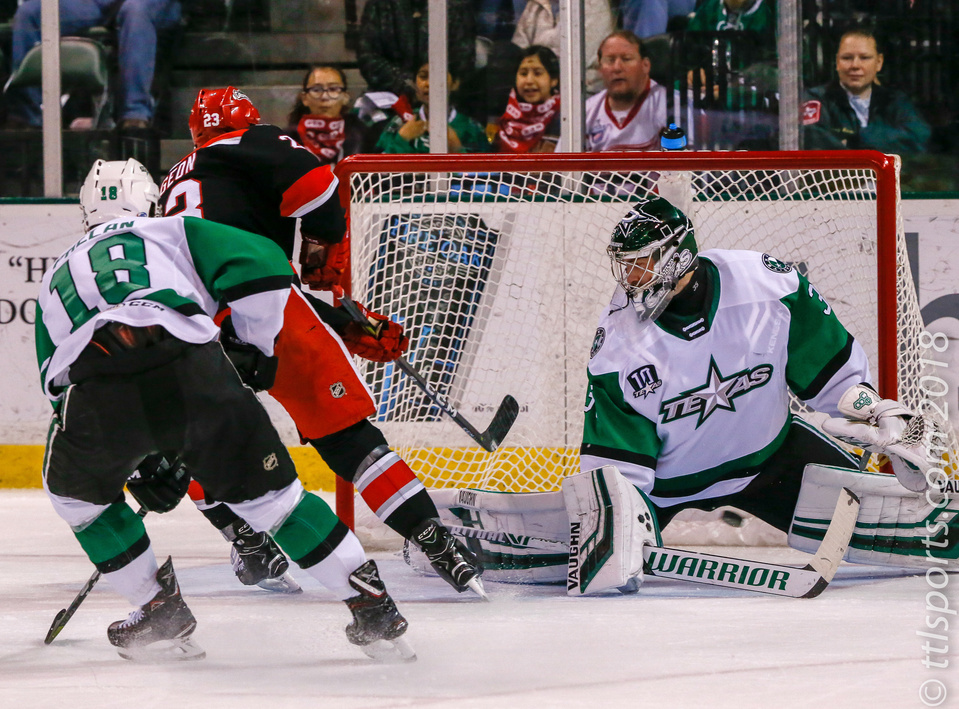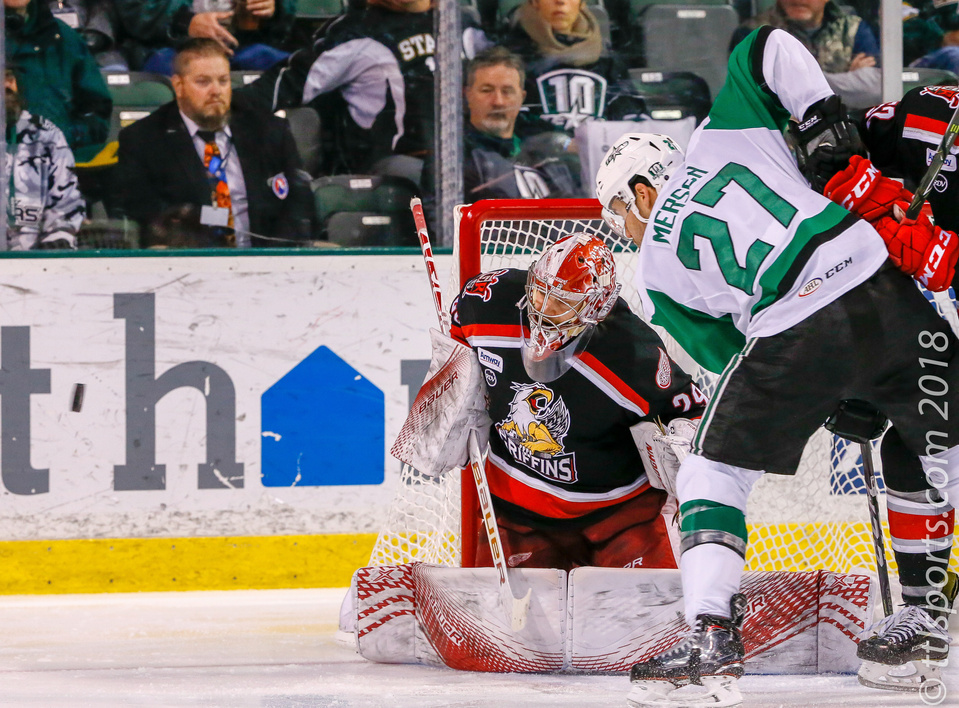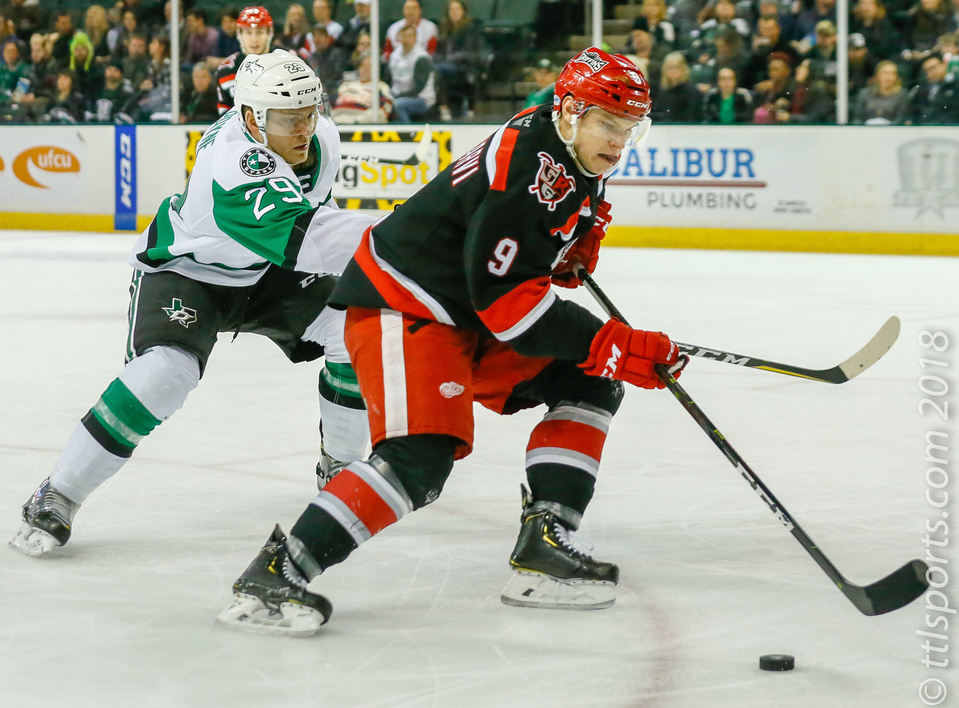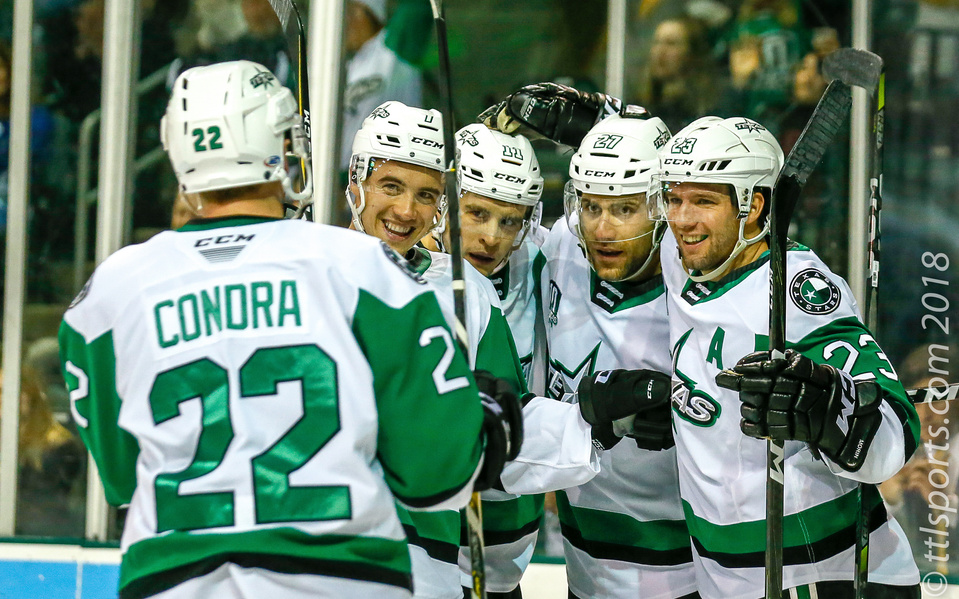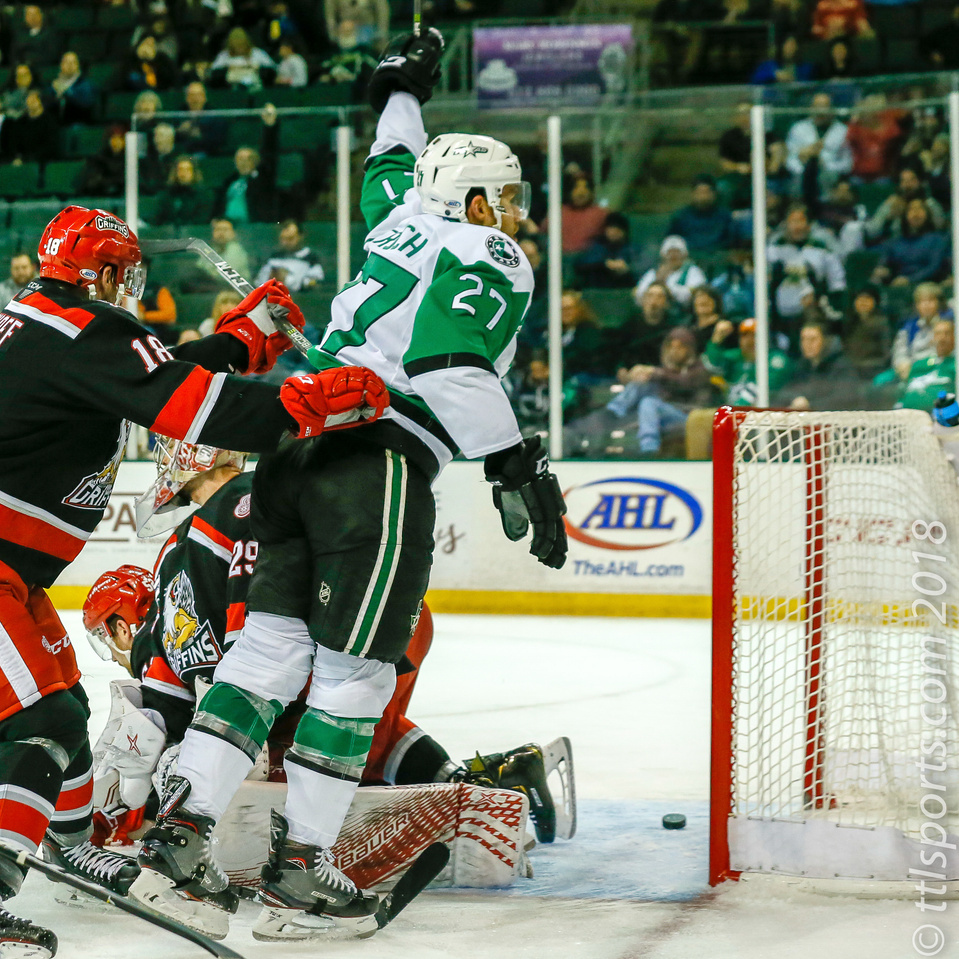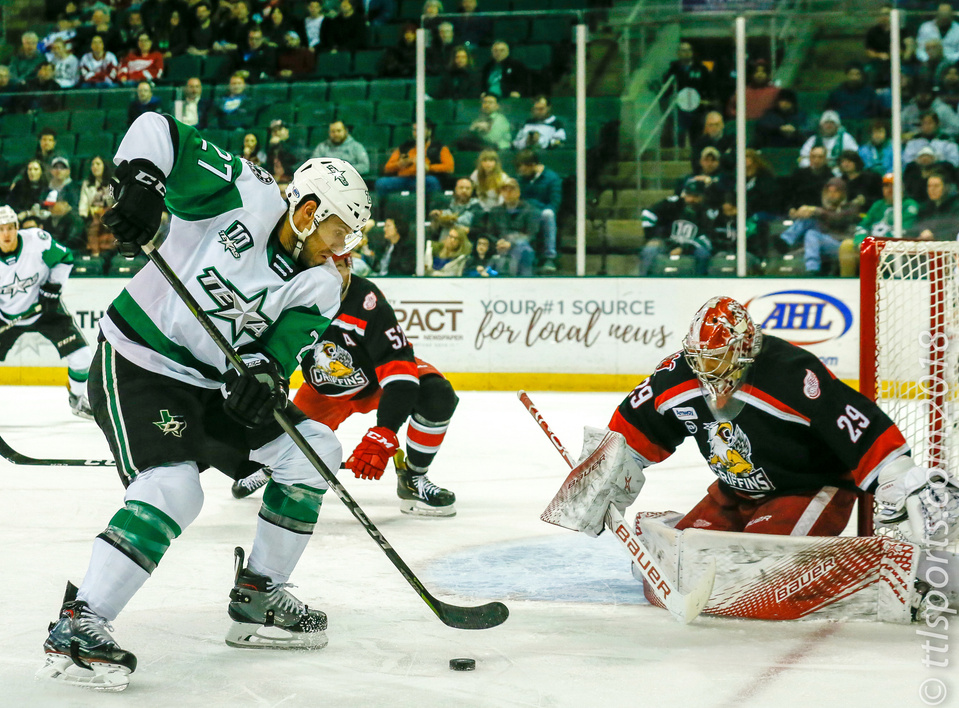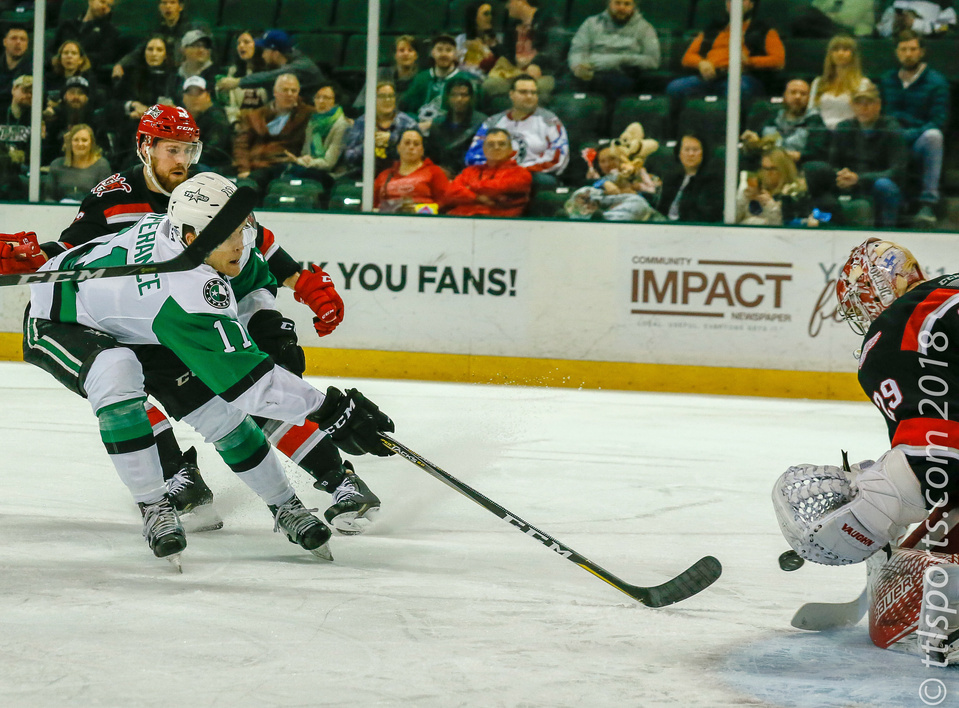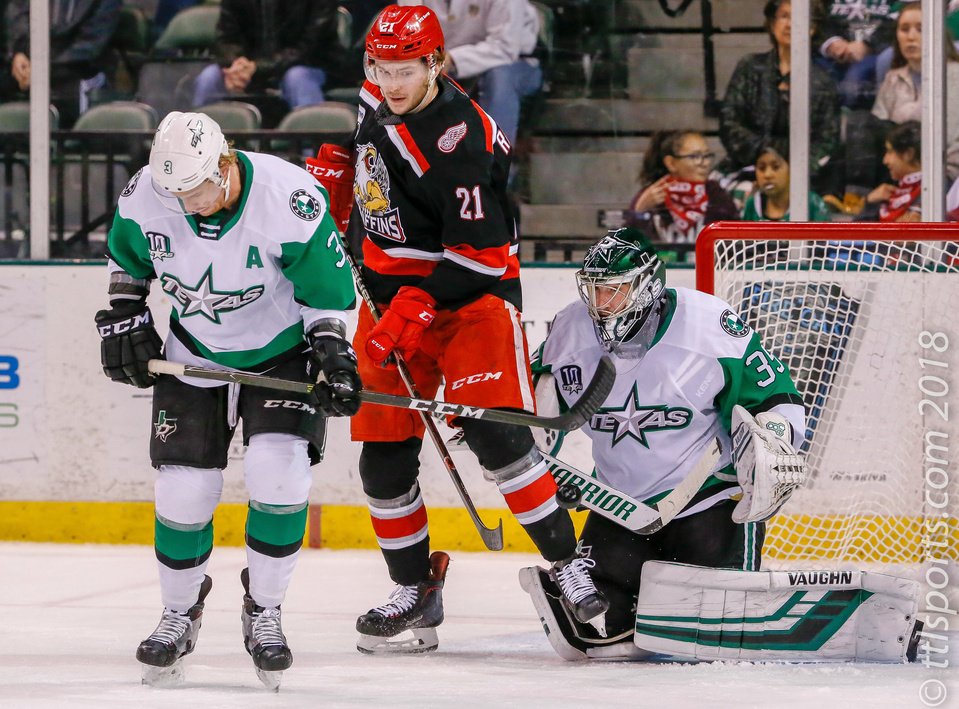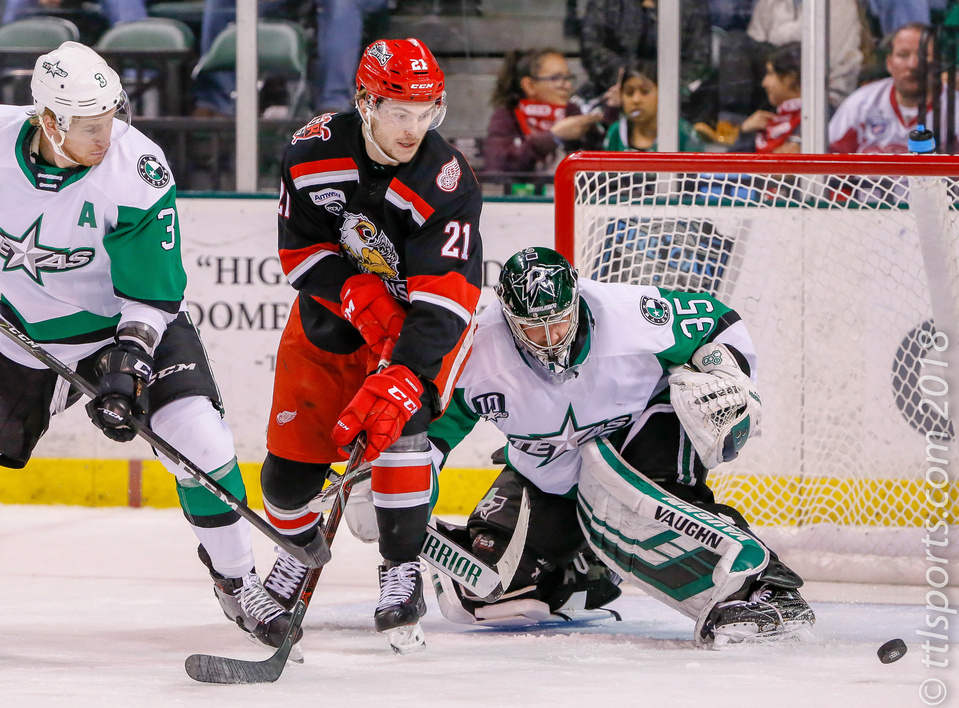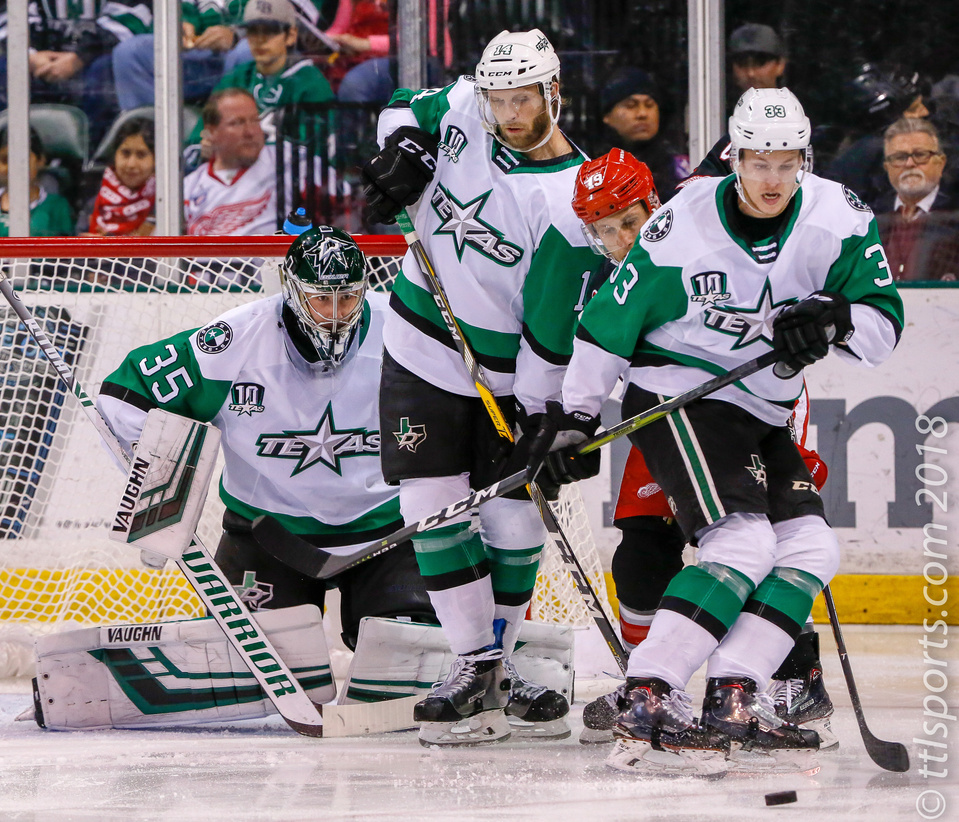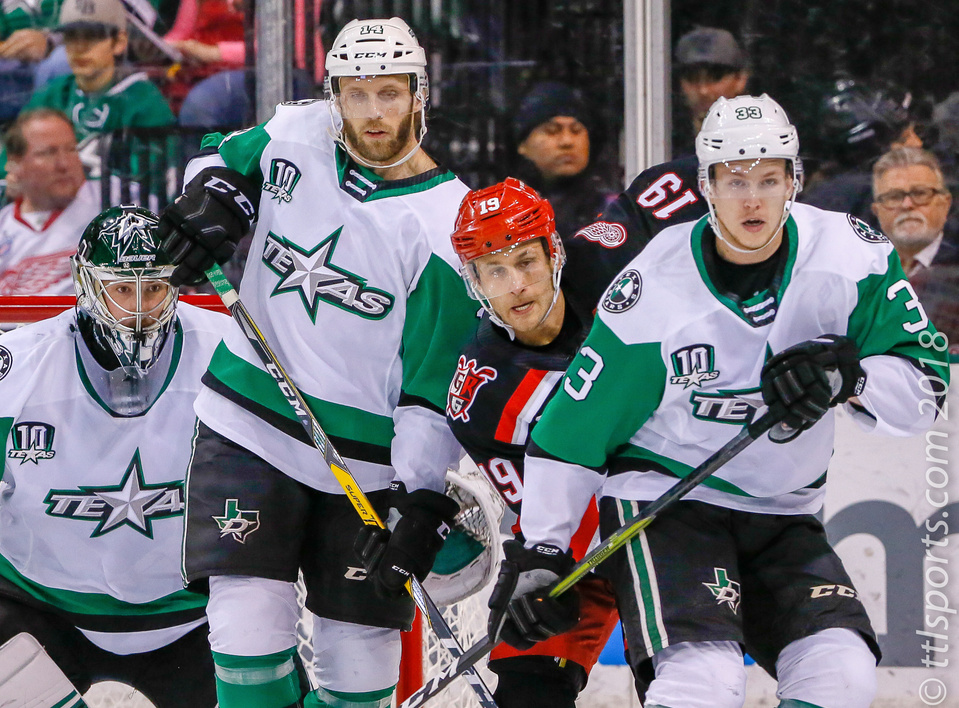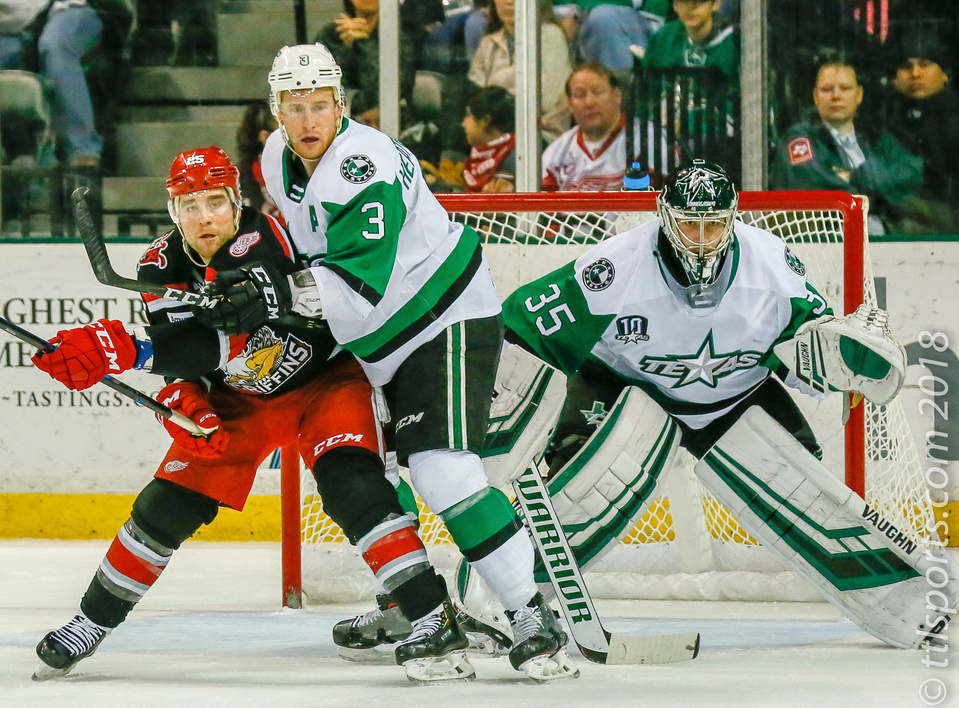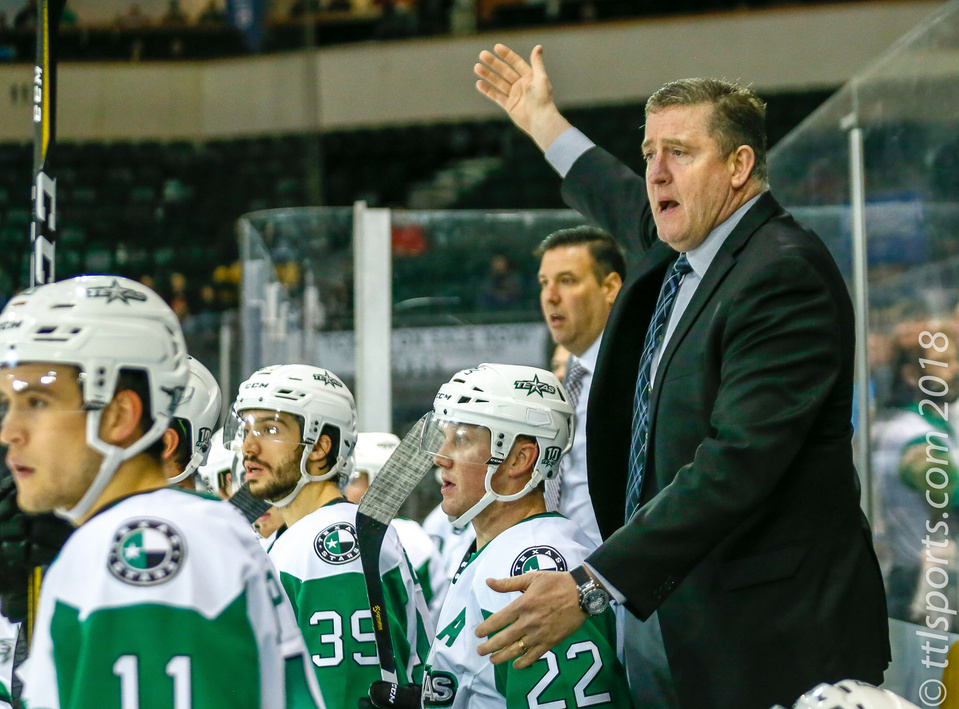 The Texas Stars (22-18-3-2) dominated the Grand Rapid Griffins (26-14-3-4) until early into the second period. But the arena tilted, the puck moved only in one direction and the Stars were skating up-hill after that. Grand Rapids defeated Texas 5-3 in a come from behind victory.
Texas's Tony Calderone opened the scoring at 7:12 of the first period. Dominic Turgeon found the back of the net for the Griffins to tie the game a few minutes later.
The Stars made exceptionally good use of the power play, converting on 2 of 3 opportunities. The first came from Joel L'Esperance late in the first frame. The second came by Michael Mersch at 5:18 of the second.
The game took a decisive turn after Mersch's goal. The Griffins unleashed 23 shots on goal in the second period. Chris Terry's unassisted scored for the Grand Rapids midway through the frame made the score 3-2. And Michael Rasmussen scored his first of two goals on a power play to tie the game after two periods.
"If you look back at the game, their second goal was the biggest turning point," said Texas Stars head coach Derek Laxdal. "They found their legs. I think they were a little sleepy and we kind of woke them up."
Rasmussen scored his second goal, the game winner, in the third period. Texas coverage brokedown, one Star player lost his stick and loose coverage down-low allowed the score. The Griffins added an empty net score late in the final frame.
Grand Rapid goalkeeper Harri Sateri (16-7-2) earned the win, making 25 save on 28 shots. Texas' Landon Bow (17-10-4) was assigned the loss, allowing 4 goals on 37 shots.


Reflecting on the game, Laxdal said, "I though a couple of guys really stepped up. (Robbie) Payne and (Tony) Caolderone really rose to the occasion." He then added, "And I think a couple of other guys didn't. That's going to dictate how much they play down the stretch."