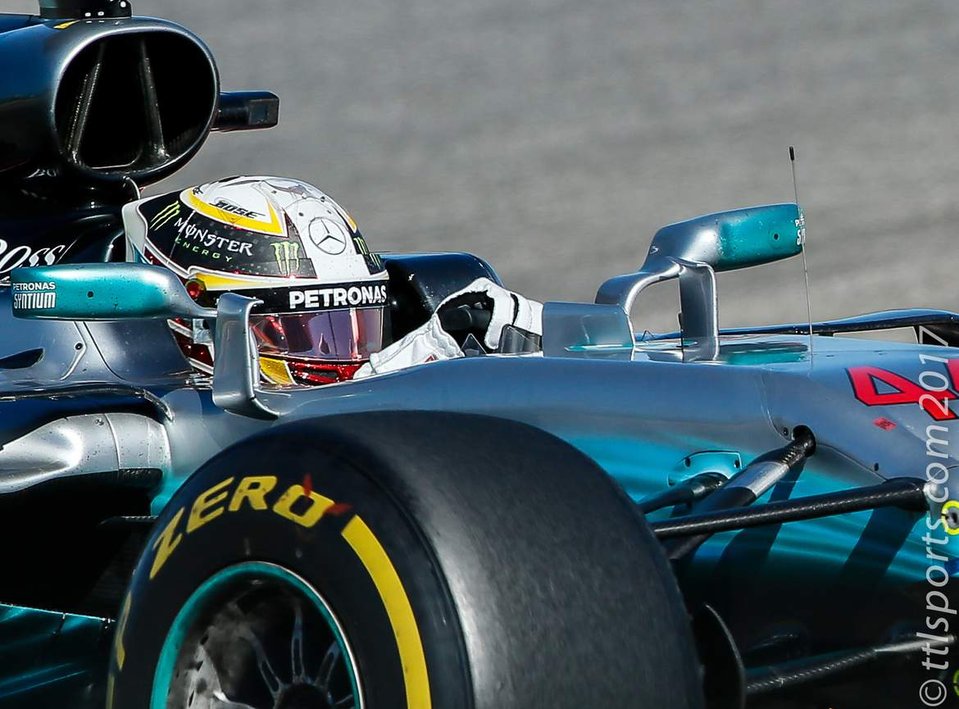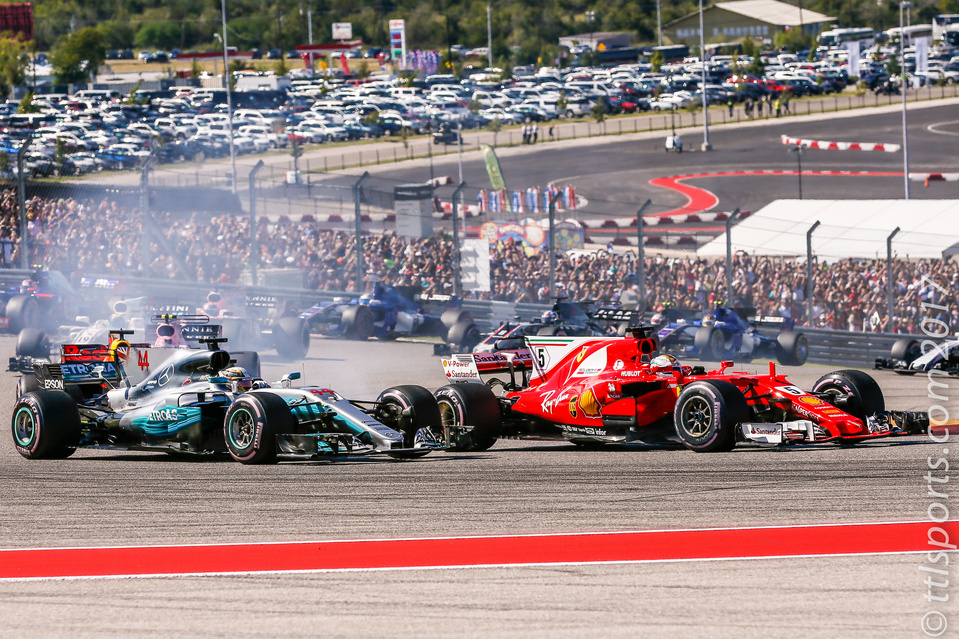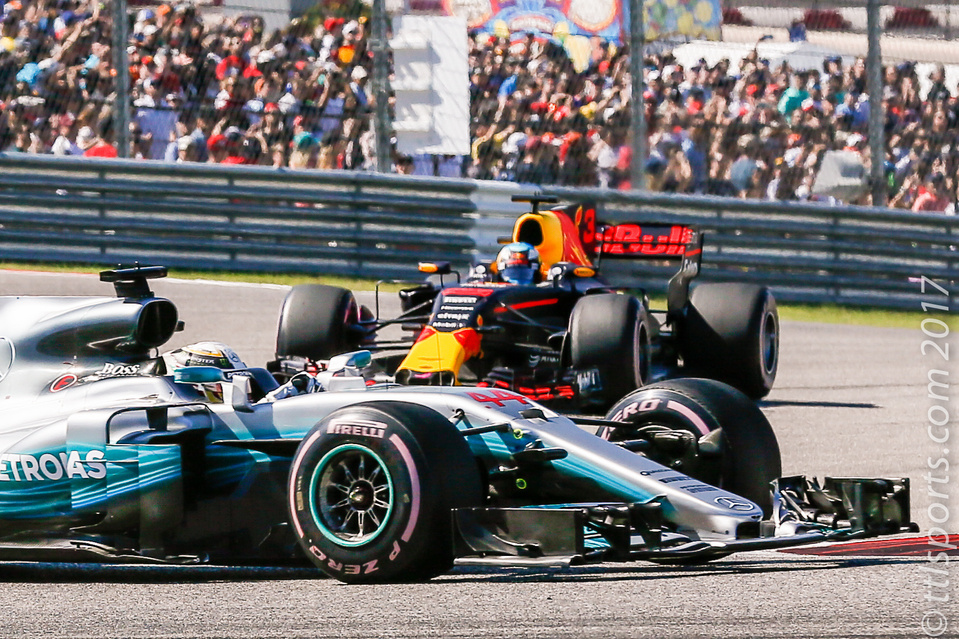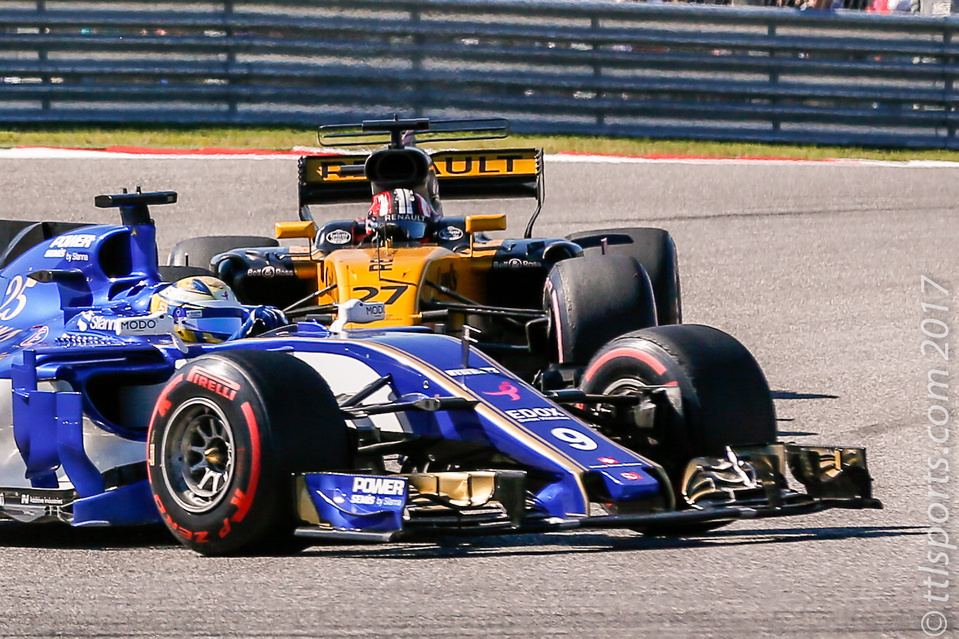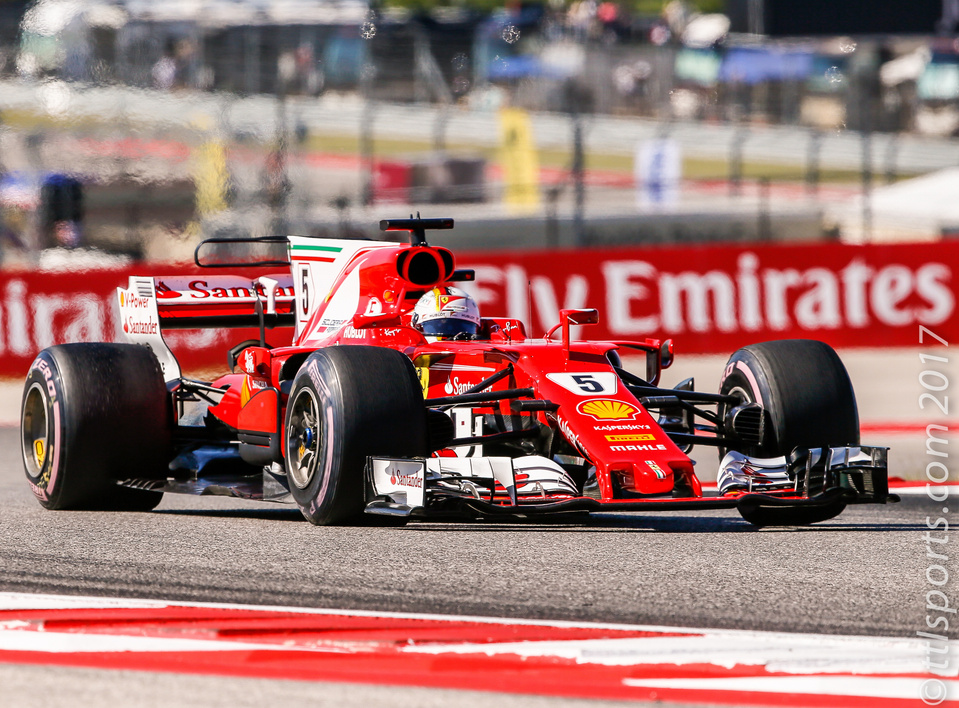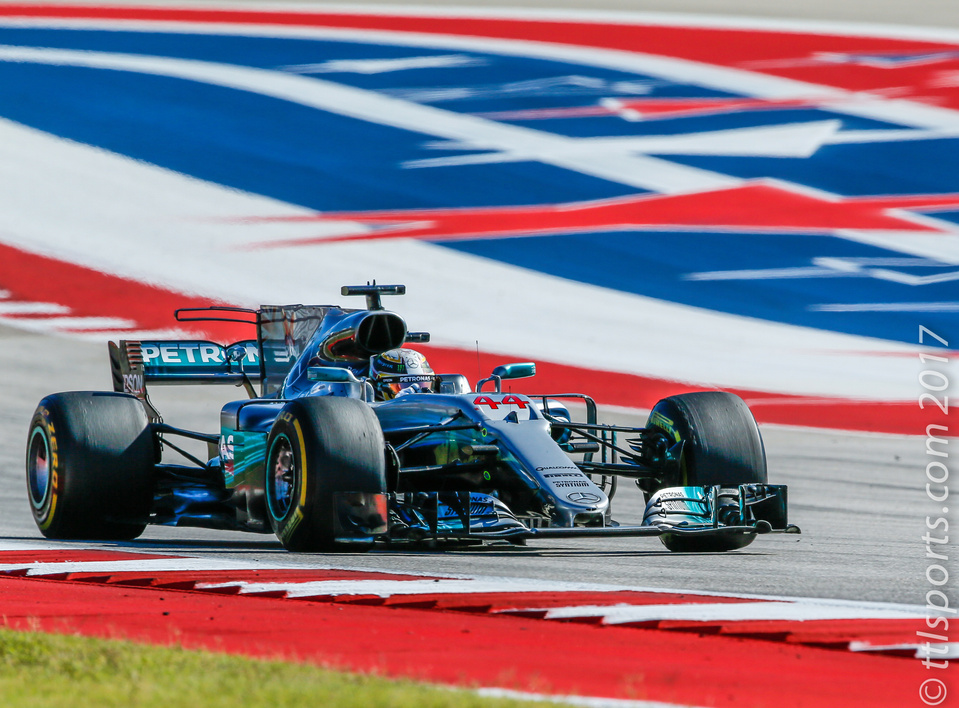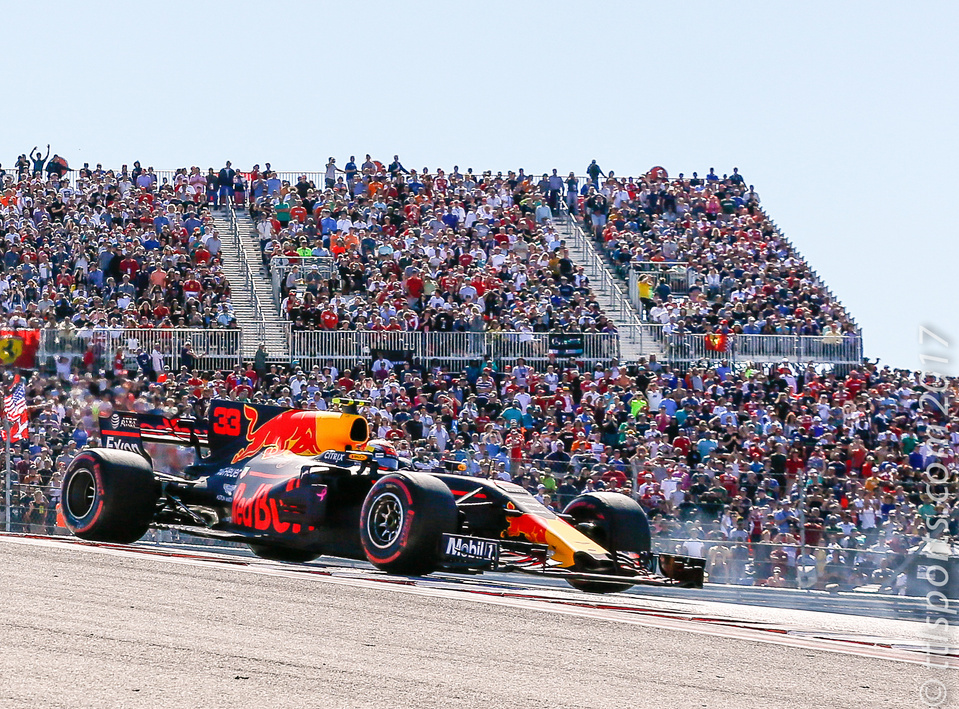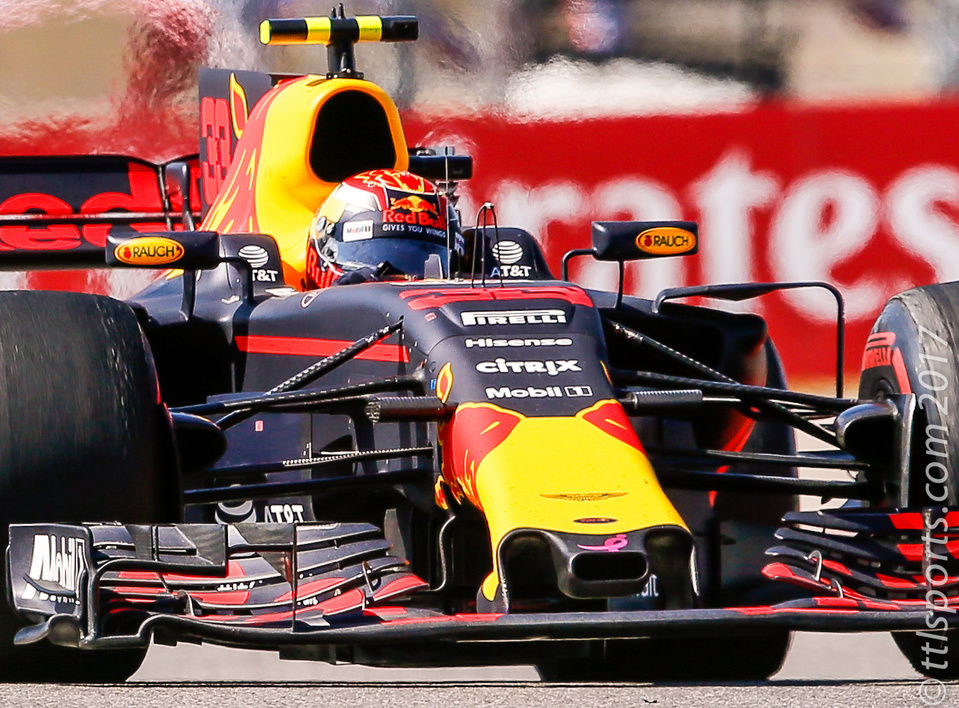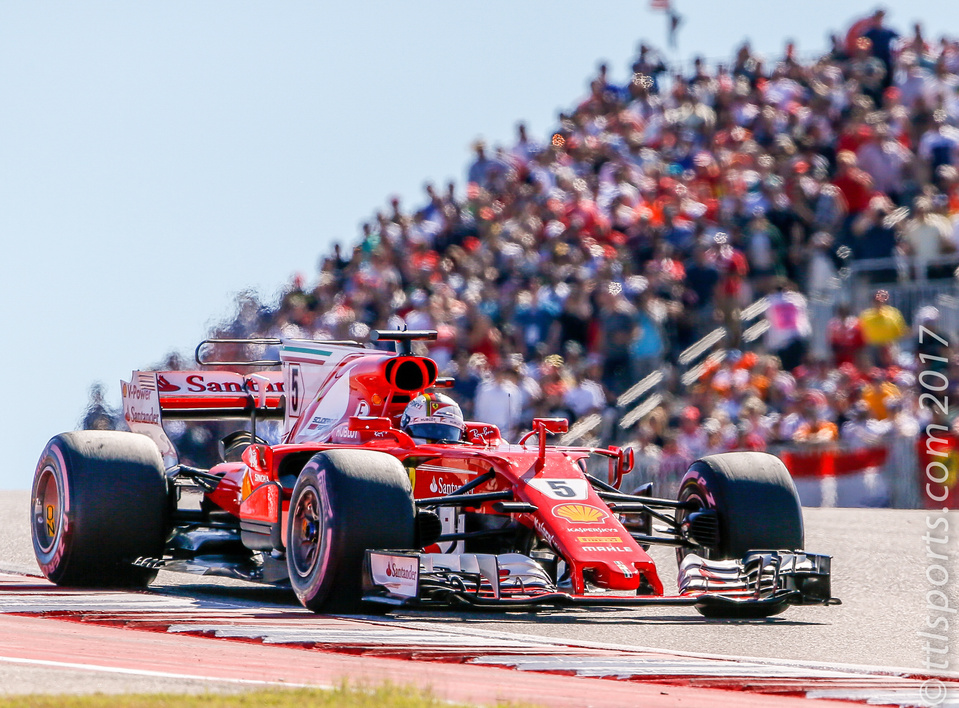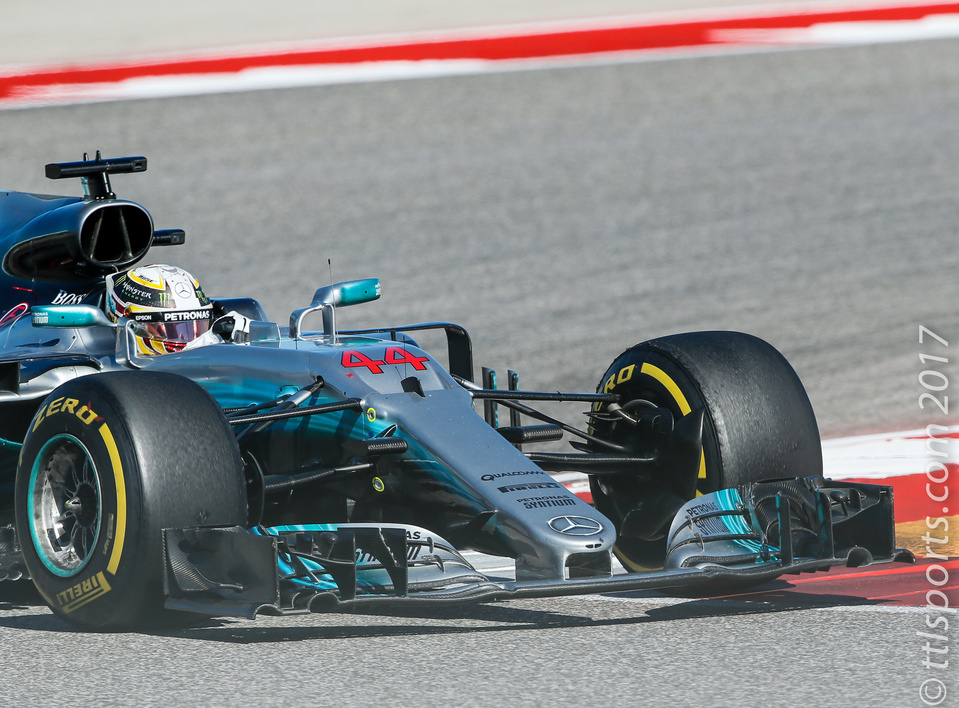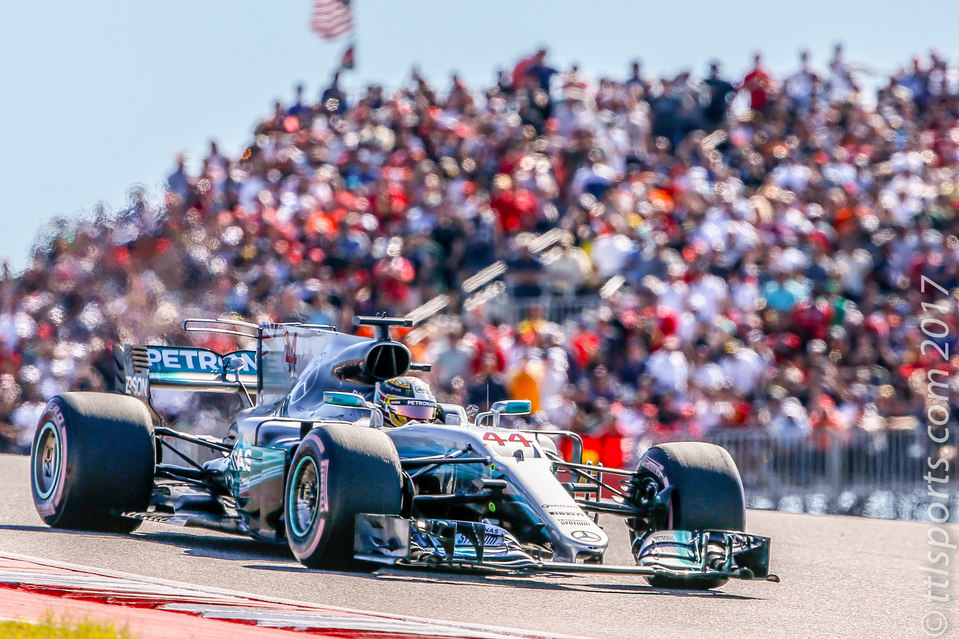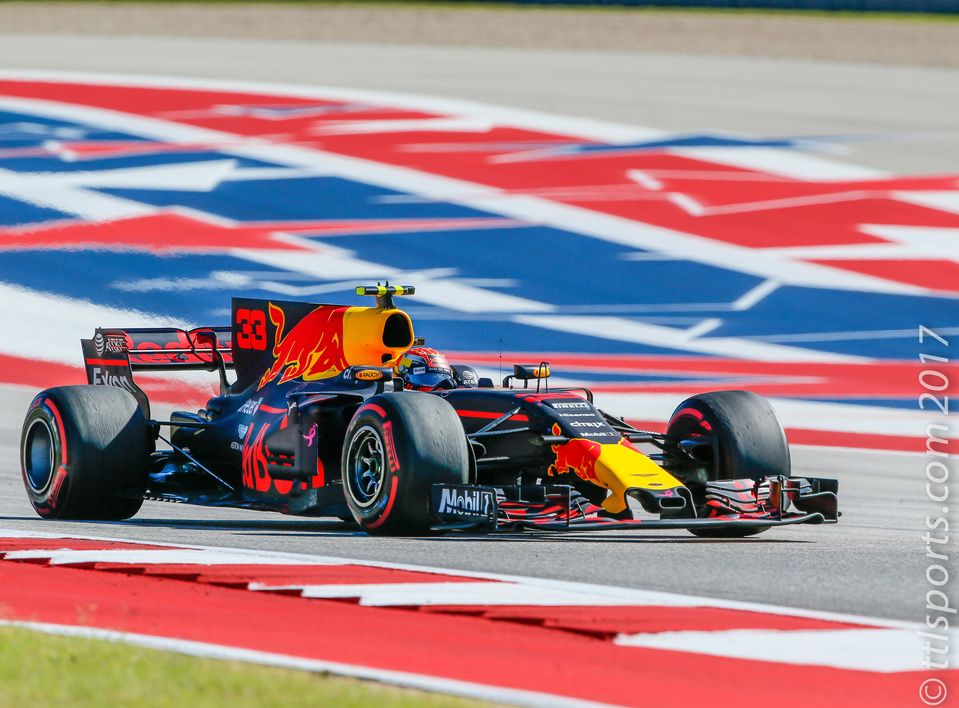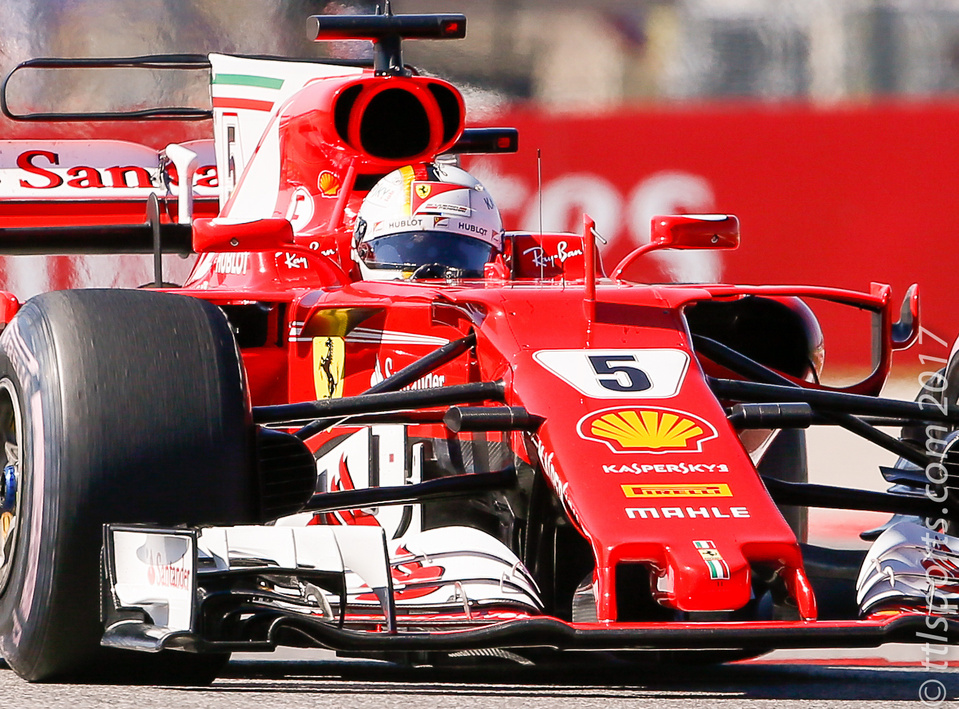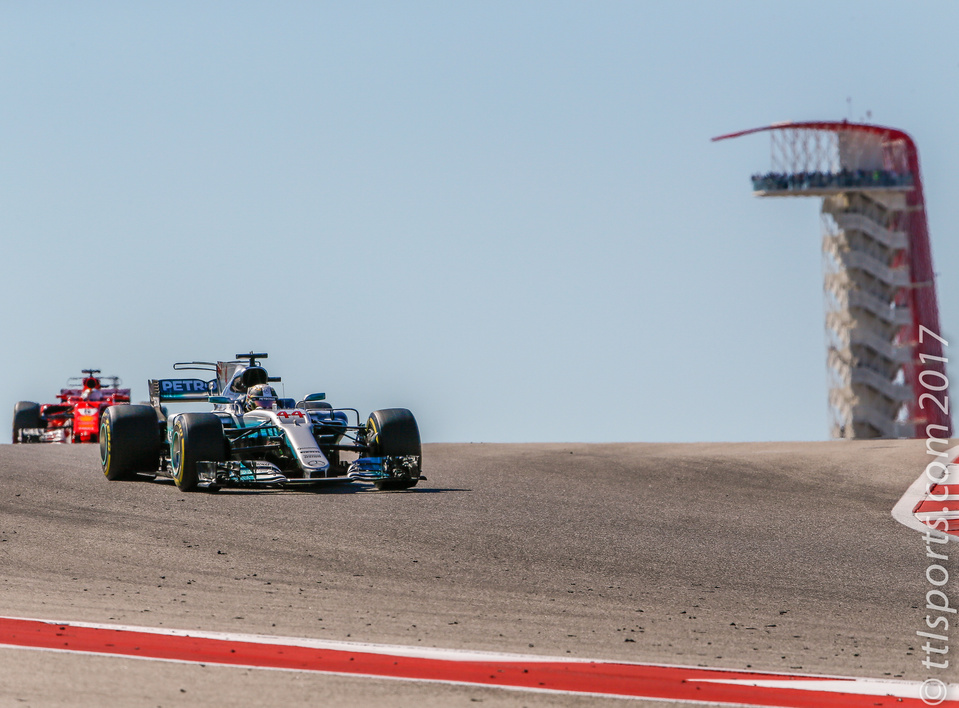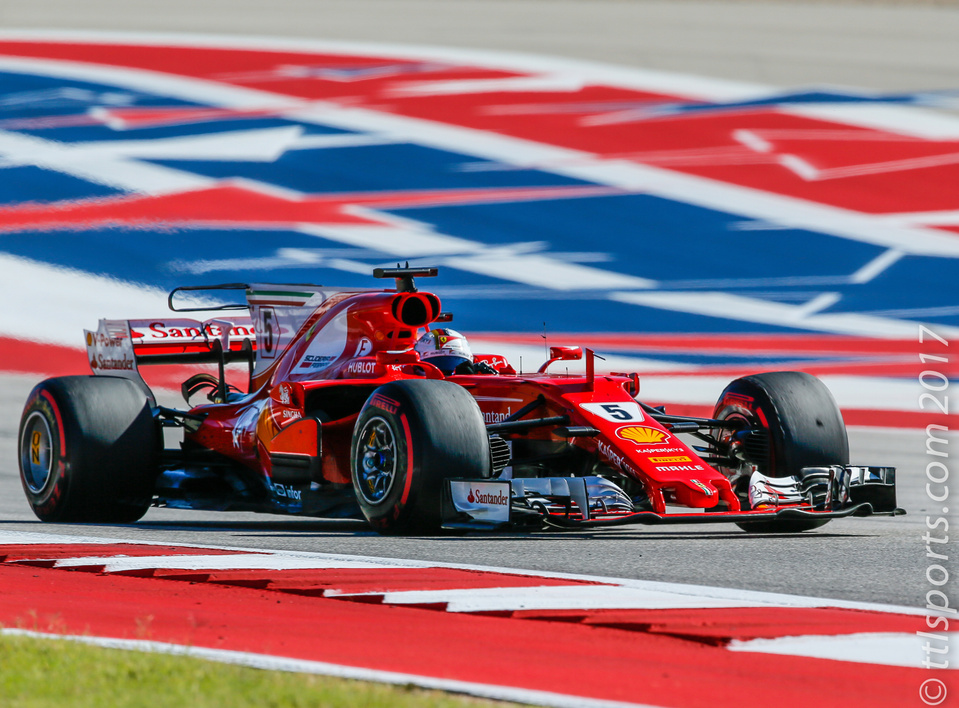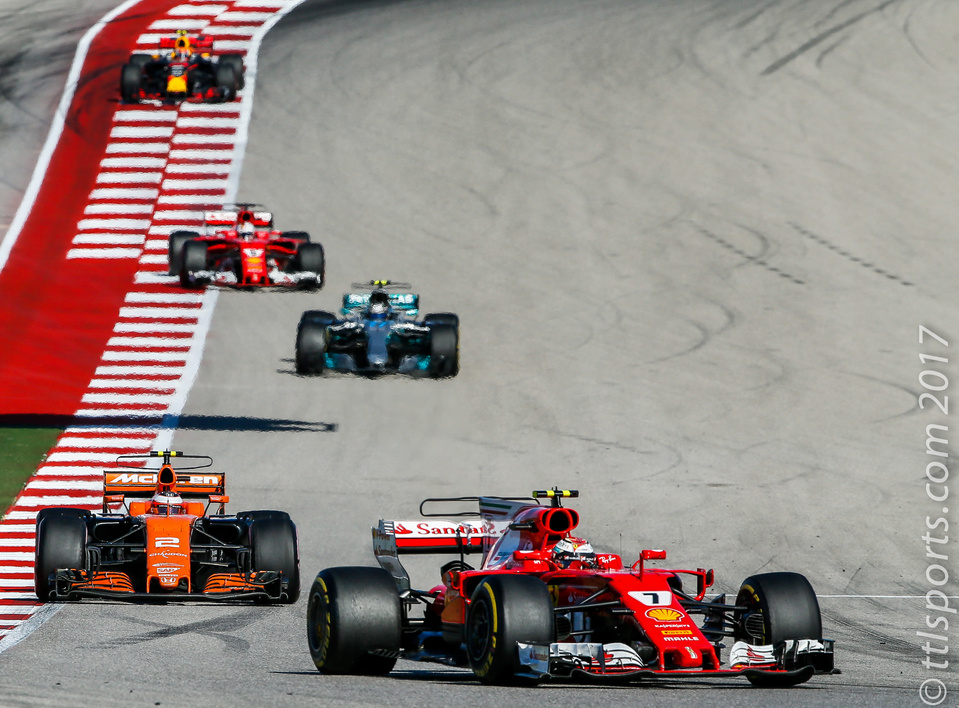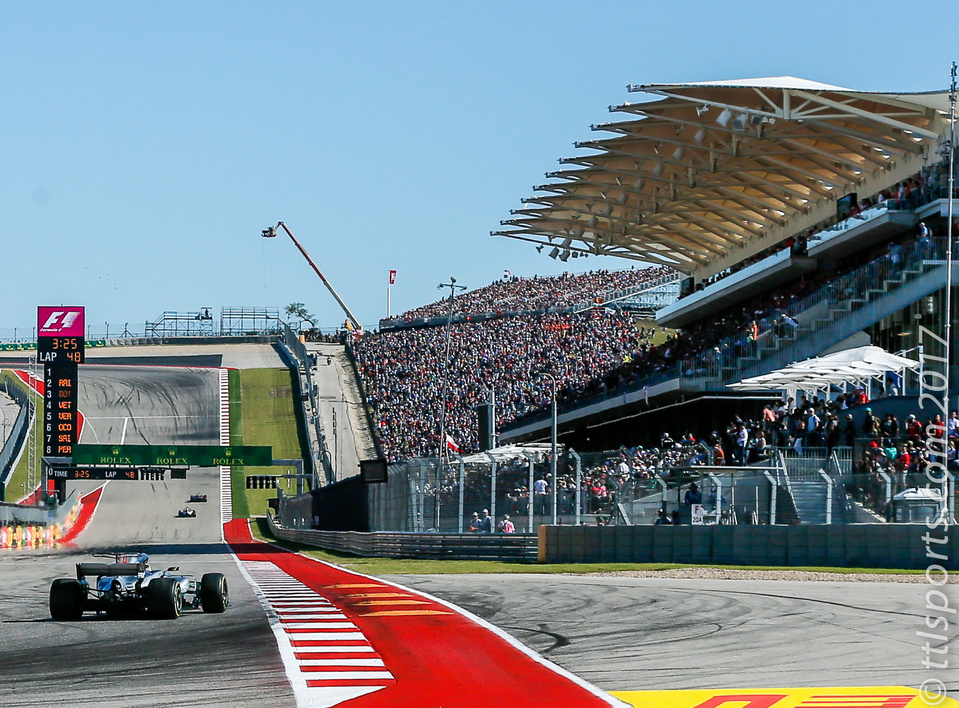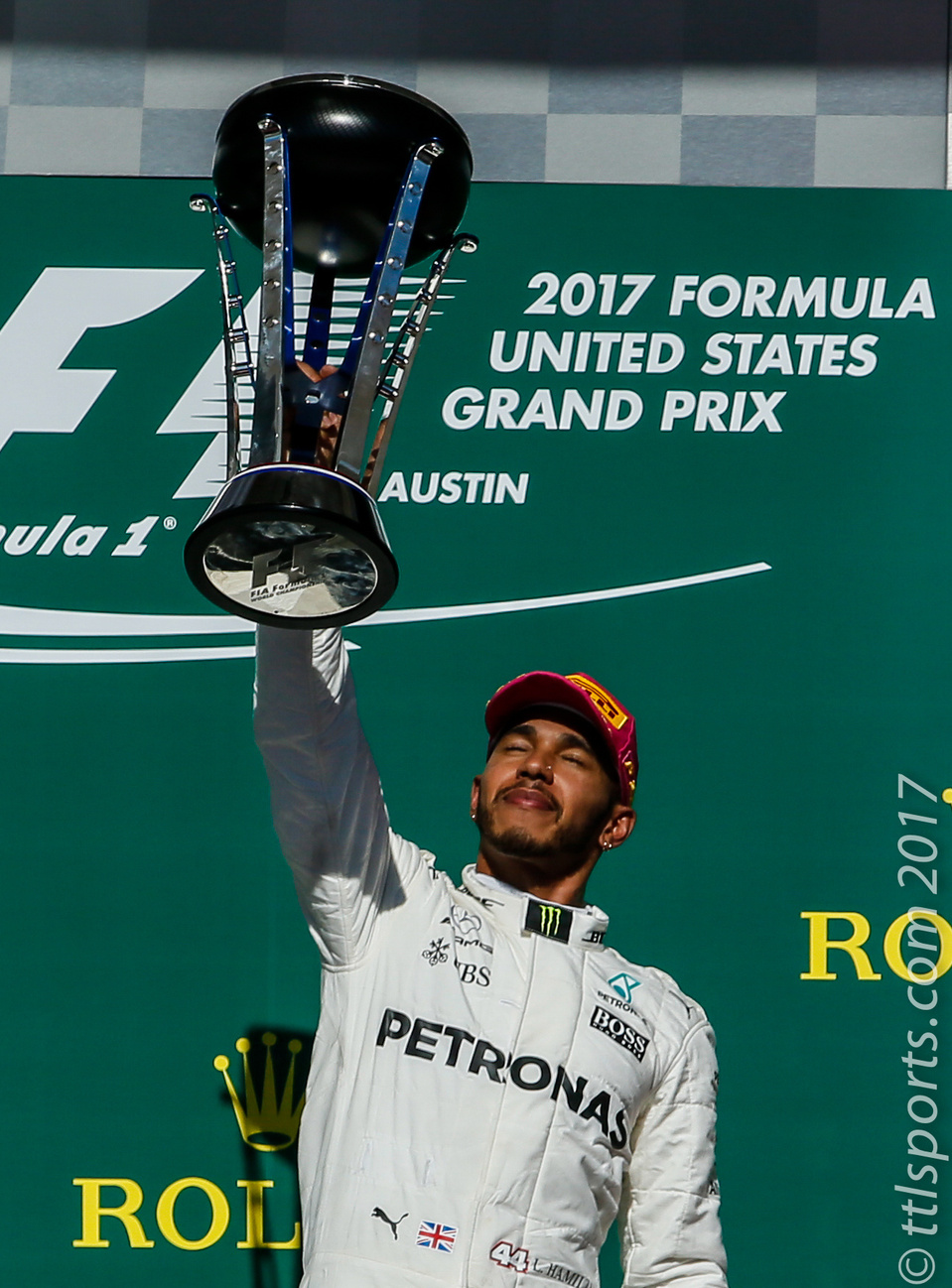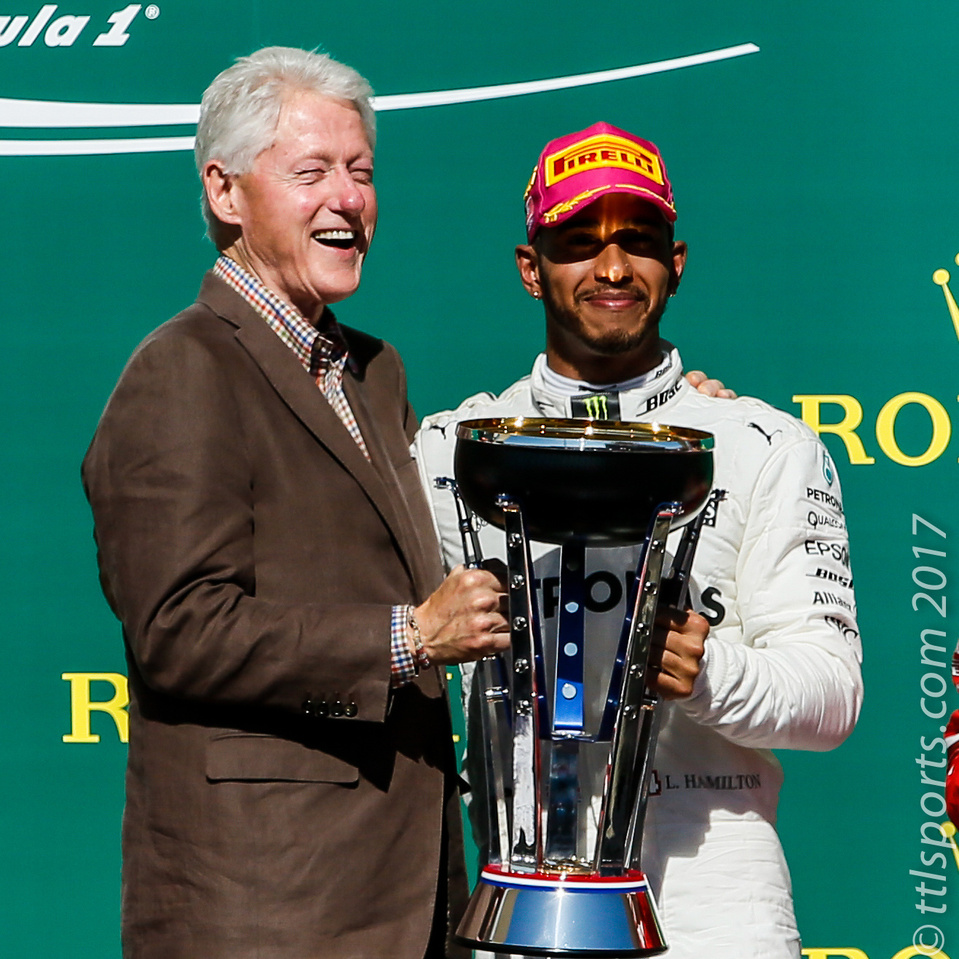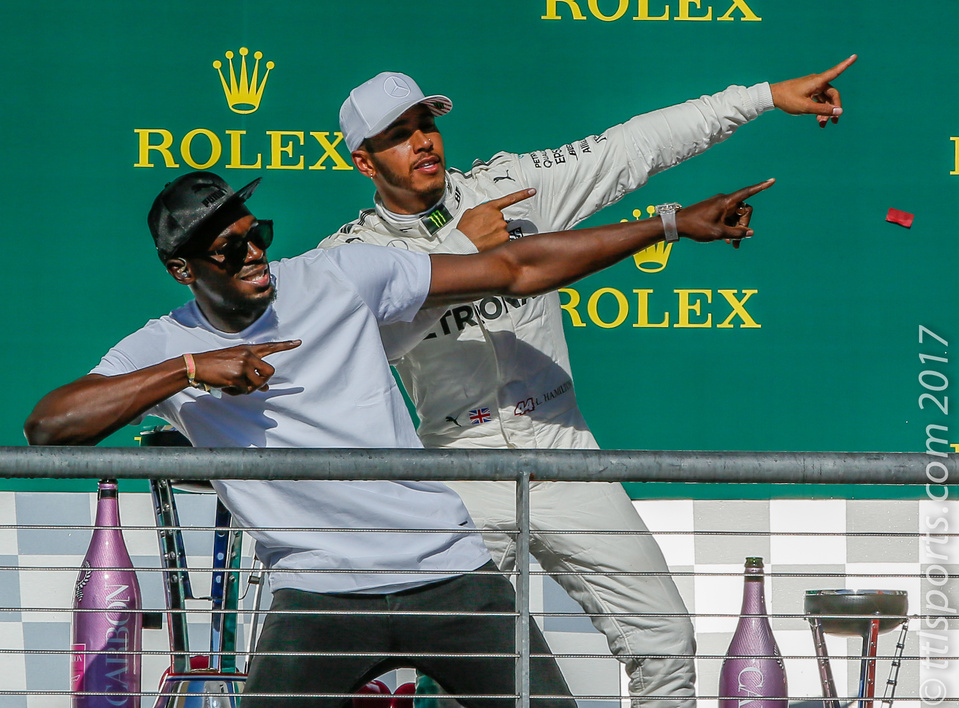 "I love this track," said Lewis Hamilton, "I think this track is now my favorite track to be honest." And Hamilton showed that love with a brilliantly driven race, taking his fifth United State Grand Prix in six years. Hamilton looks to secure the Drivers Championship next week in Mexico City.
Hamilton started the racing in the pole position after setting a new single-lap record in the qualification heats. But Ferrari's Sebastian Vettel out-sprinted Hamilton from the starting grid into Turn One and took the lead. Vettel maintained that lead for only six laps before being out maneuvered by Hamilton in the faster Mercedes. Vettel maintained the second place position for the remainder of the race, ultimately finishing 10 seconds behind Hamilton.

Commenting on the race Vettel said "At the start it was looking good, obviously we got past Lewis. But then fairly quickly we had to realize that we couldn't go his pace today, so well done and congrats to him."
The real battle for the afternoon was for final podium position as Red Bull's Max Verstappen truly lit up the afternoon. The Dutchman started in the 16th position due to engine penalties. Verstappen moved into fifth position late in the race. After taking Valtteri Bottas to capture the fourth position, he executed a passing move on Kimi Räikkönen in the final lap. Officials ruled that he cut a corner in the move and was assessed a five-second penalty due to an infringement. Räikkönen took the third position, Verstappen fourth, and Bottas fifth. Verstappen was voted the Driver of the Day for his impressive performance.
Andy Nietupski (anietupski@ttlsports.com)