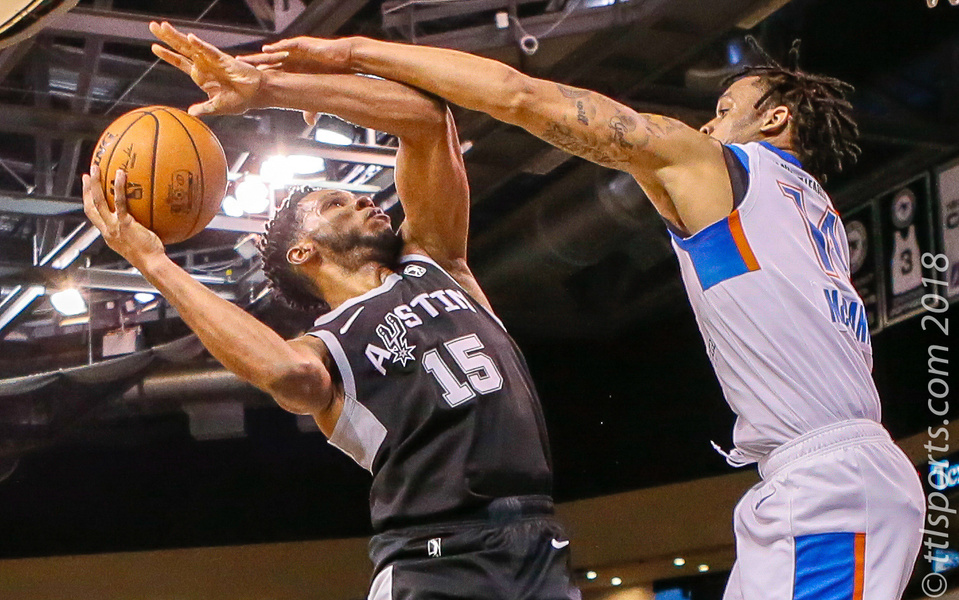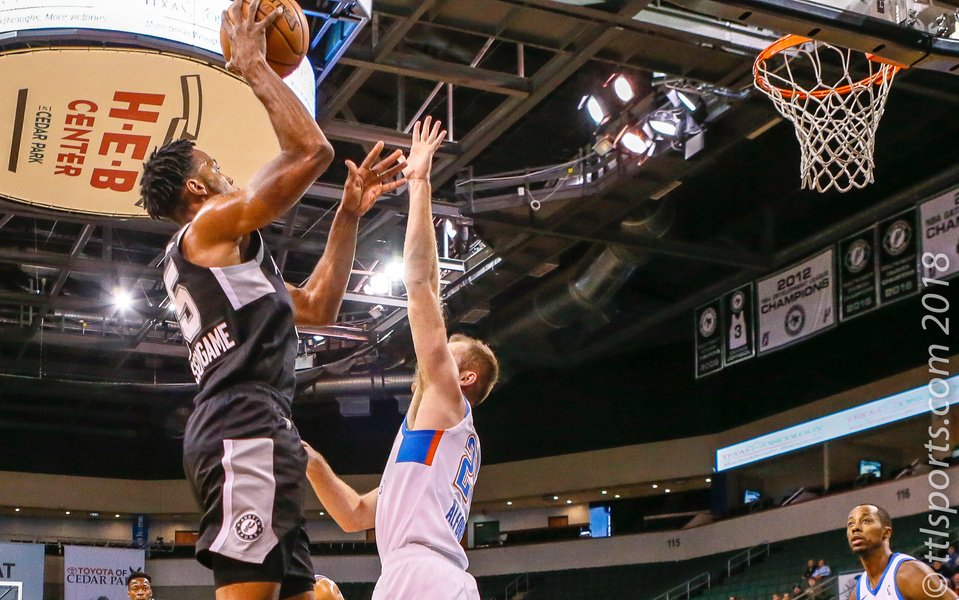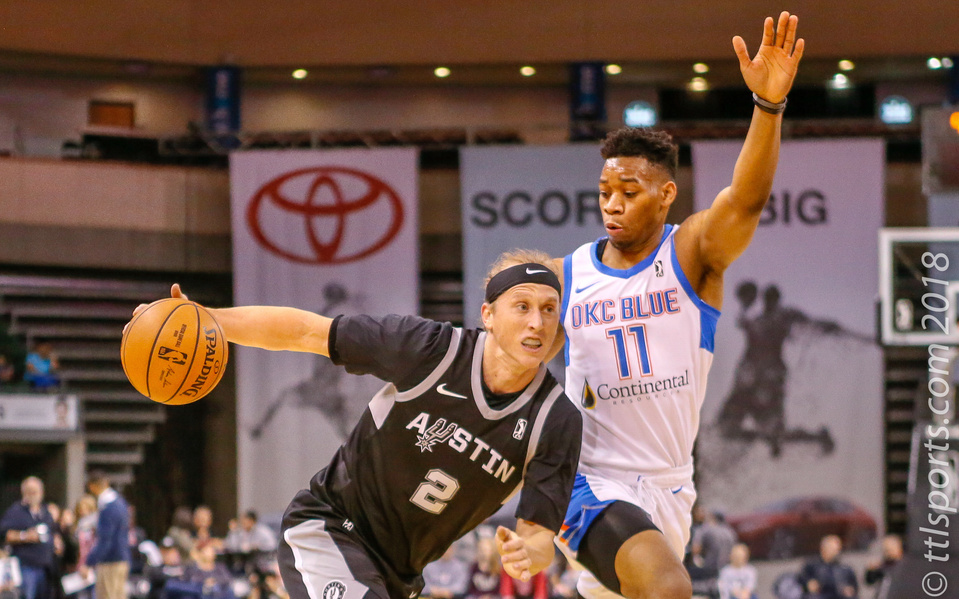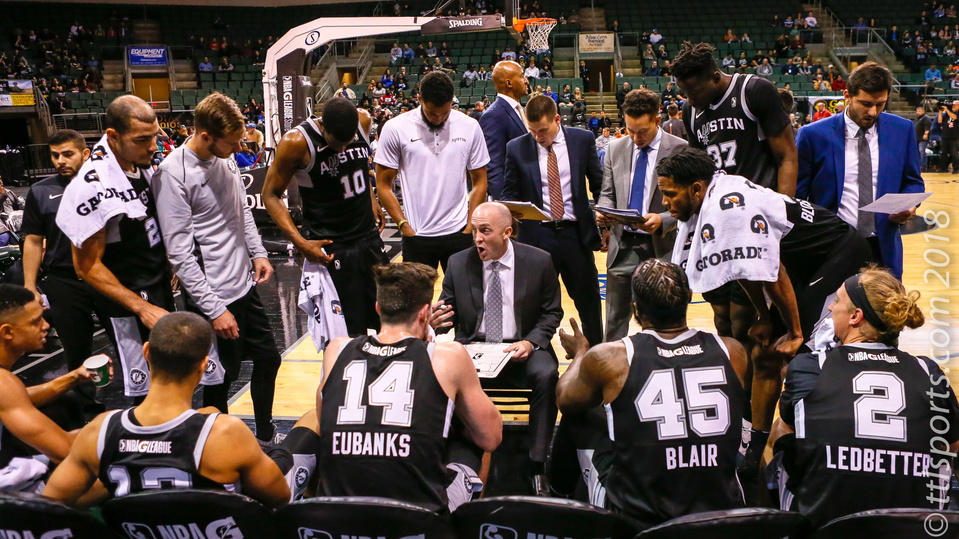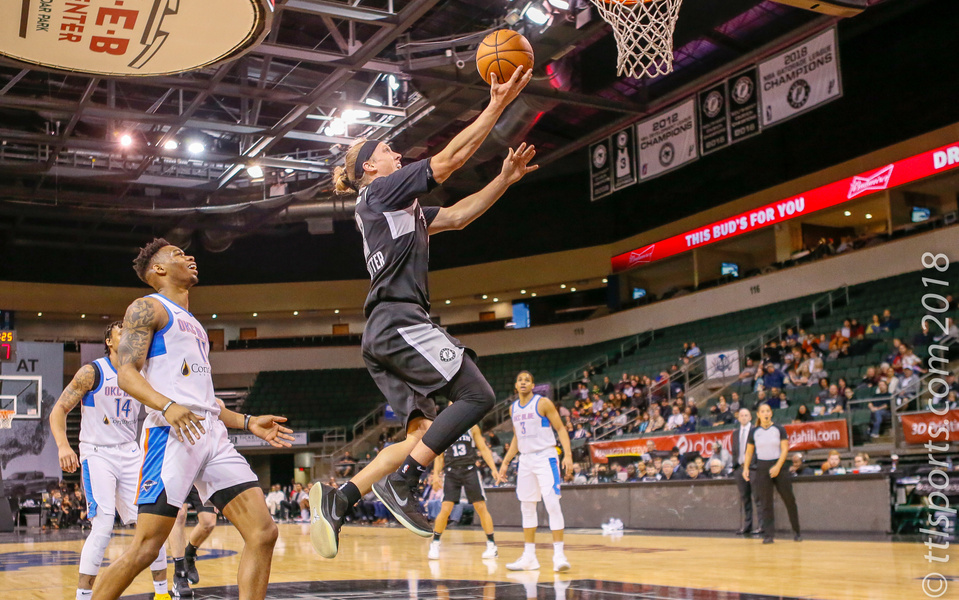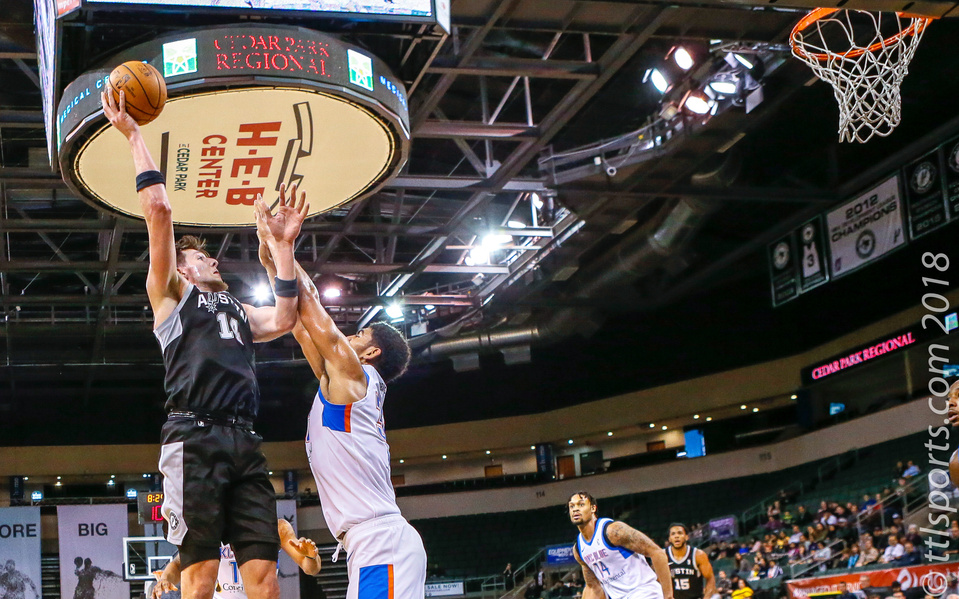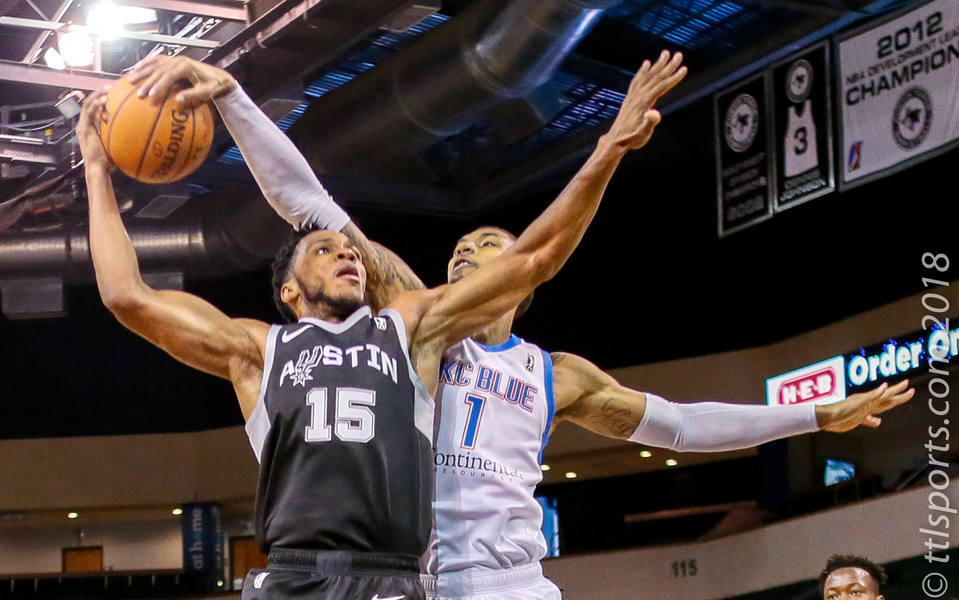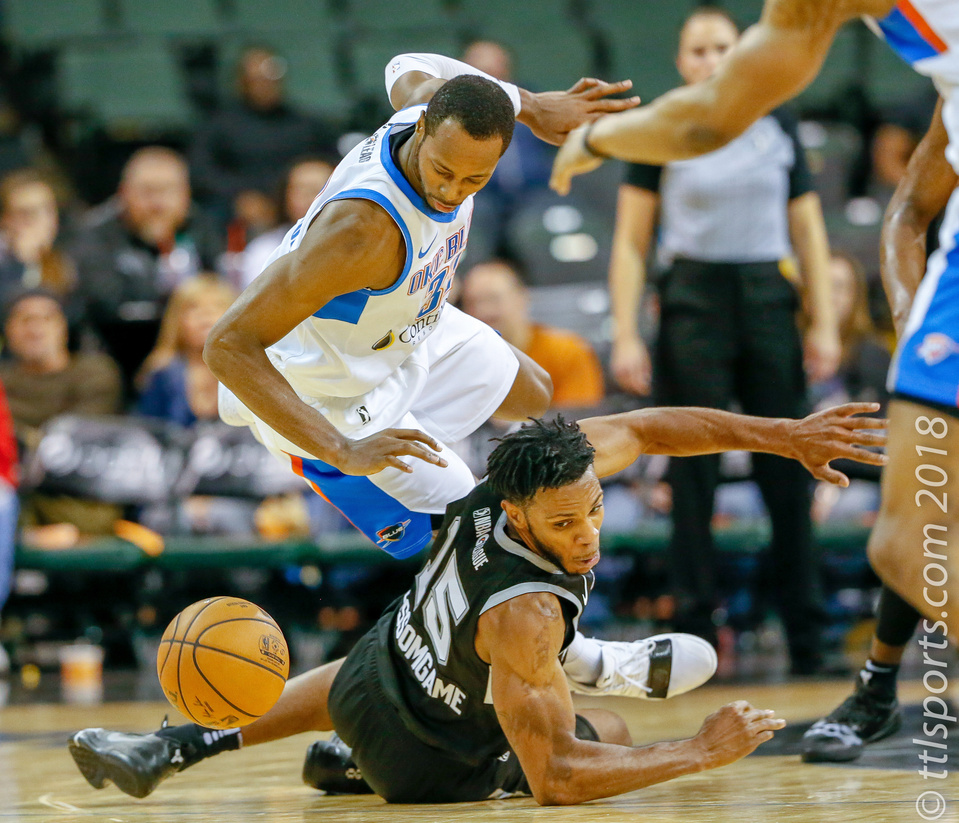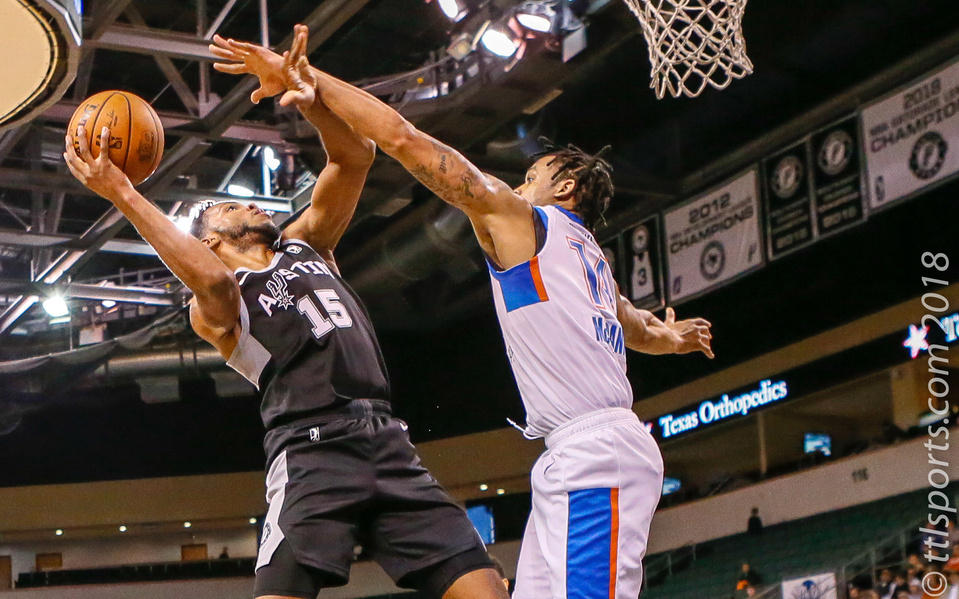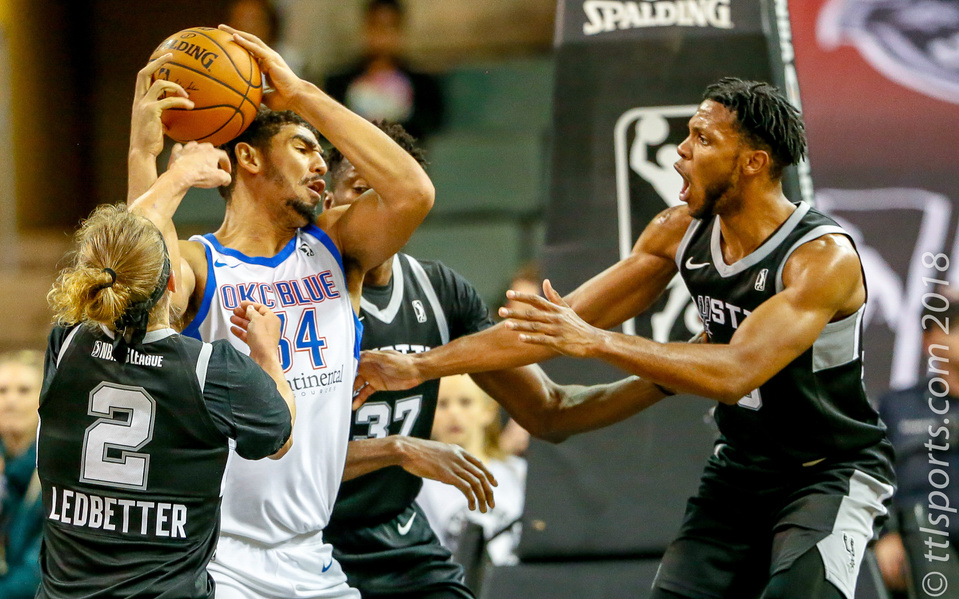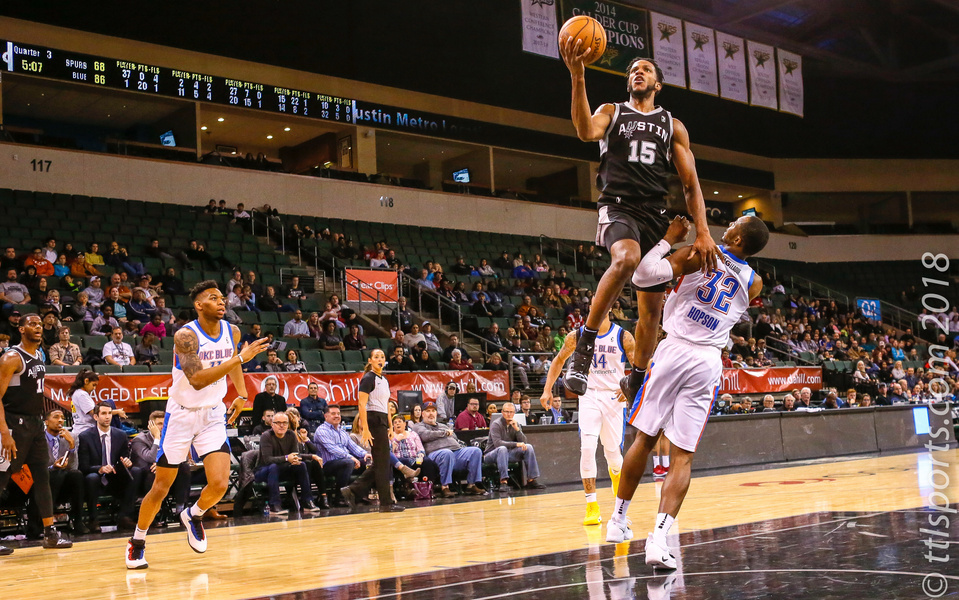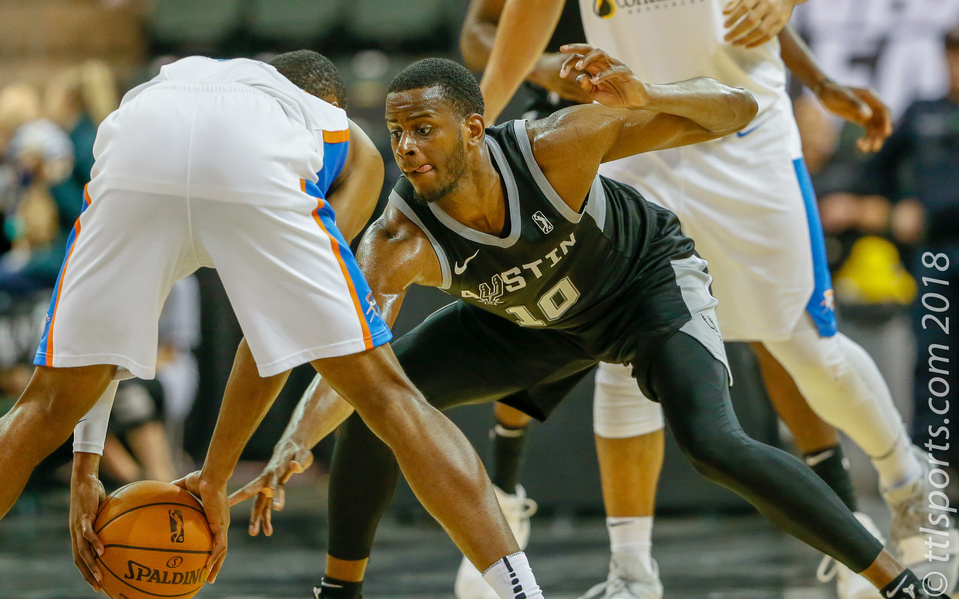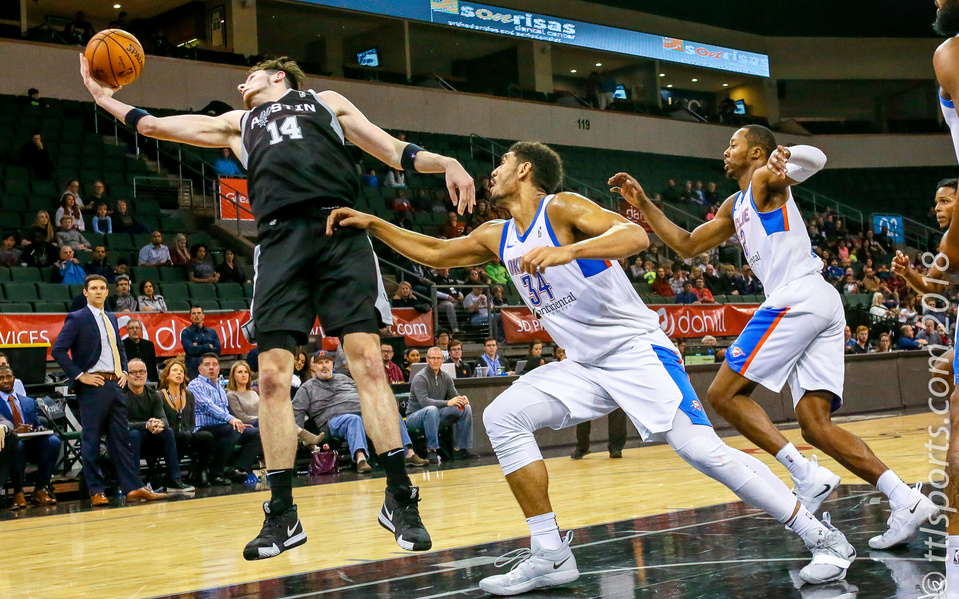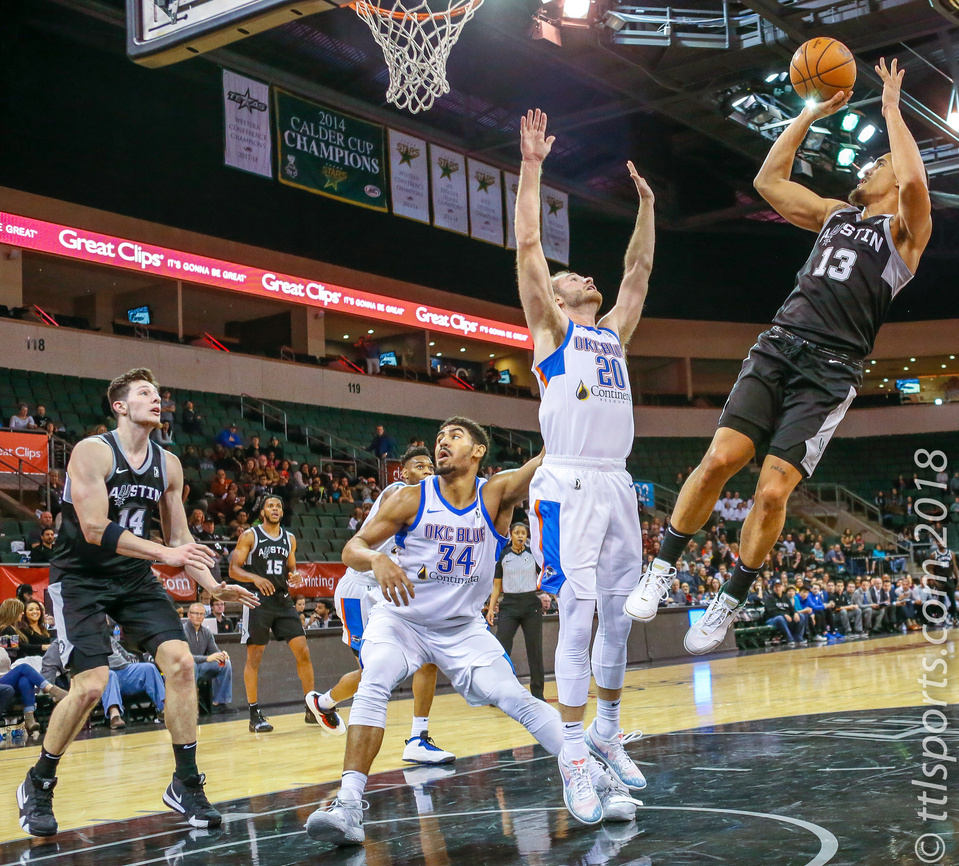 For the first time in the NBA G League an all-female crew officiate a game. Ashley Moyer-Gleich, Toni Patillo and Clare Aubry called a contentious game as the Oklahoma City Blue (6-1) topped the Austin Spurs (2-4) 130-118.
Three OKC Blue players scored double-doubles: Tyler Davis lead the team with 29 points and 13 rebounds; Richard Solomon contributed 22 points and 14 rebounds; and Justin Leon added 12 points and 11 rebounds coming off the bench.
Three additional OKC players scored in double-digits: Bryce Alford with 24 points, Scotty Hopson with 15 points, and Abdul Gaddy with 13 points.
The Blue controlled the boards and out-rebounded the Spurs 55 to 34.
For the Spurs, Drew Eubank dropped 23 points and added 3 blocked shots. Amida Brimah added another 3 blocked shots as Austin out-paced OKC 8 to 2.
Nick Johnson notched a double-double for the Spurs with 19 points and 10 assists. Jaron Blossomgame led the team with 32 points.
The Spurs frustration showed itself with technical fouls by Drew Eubanks and DeJuan Blair, and one from the bench.