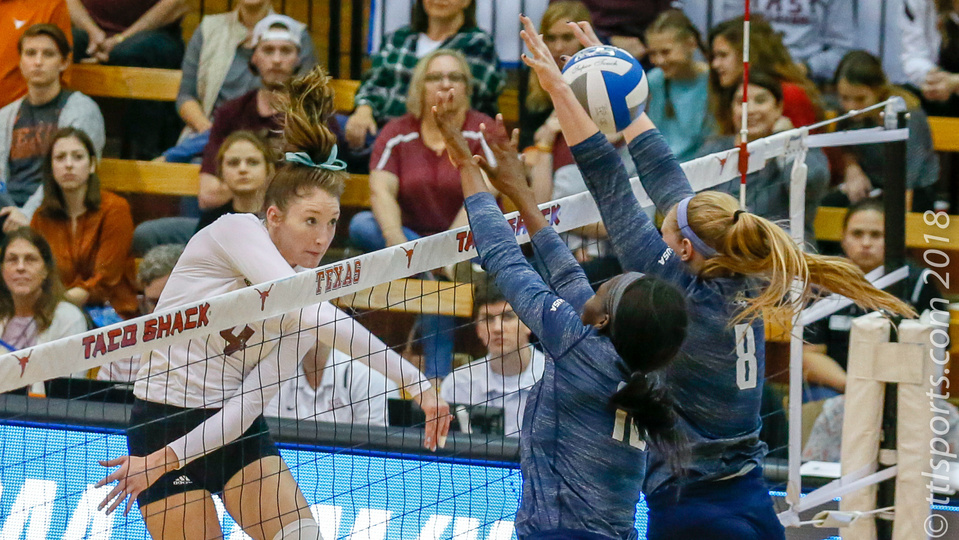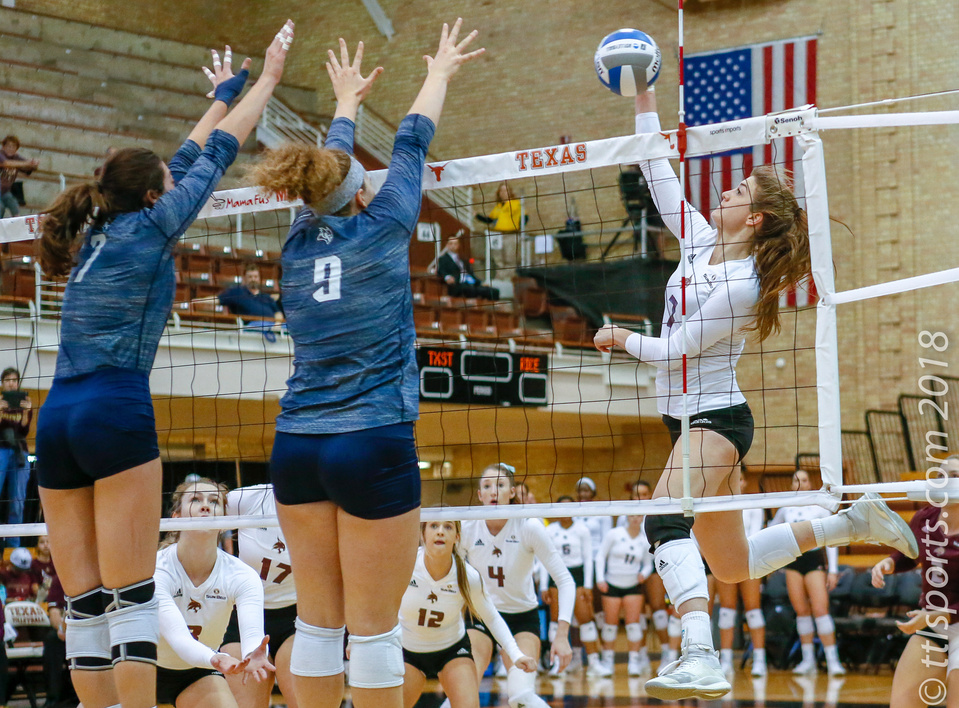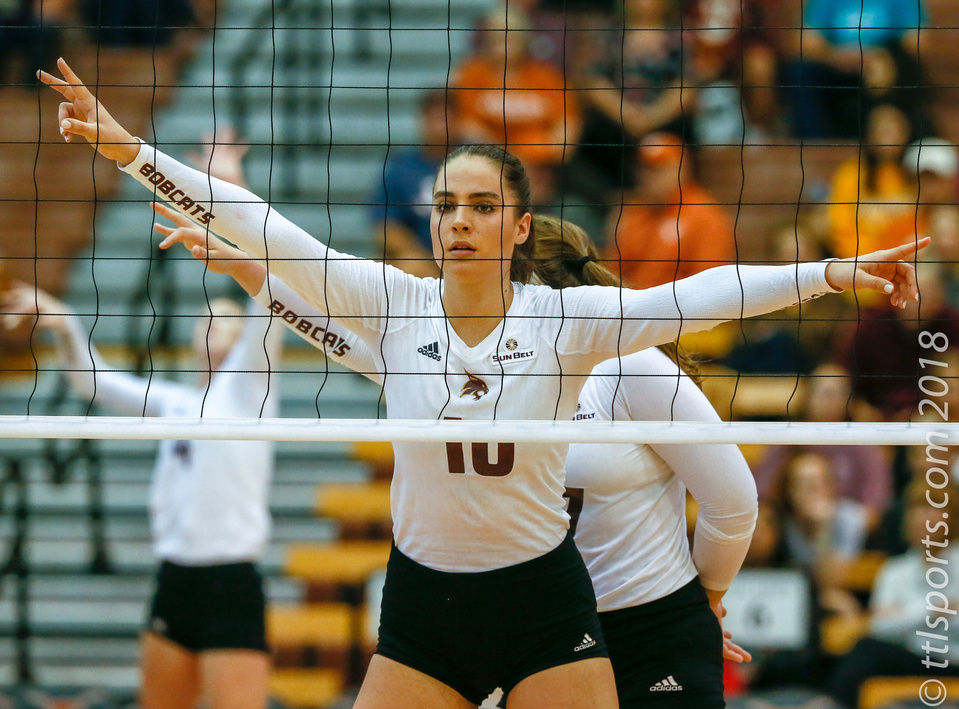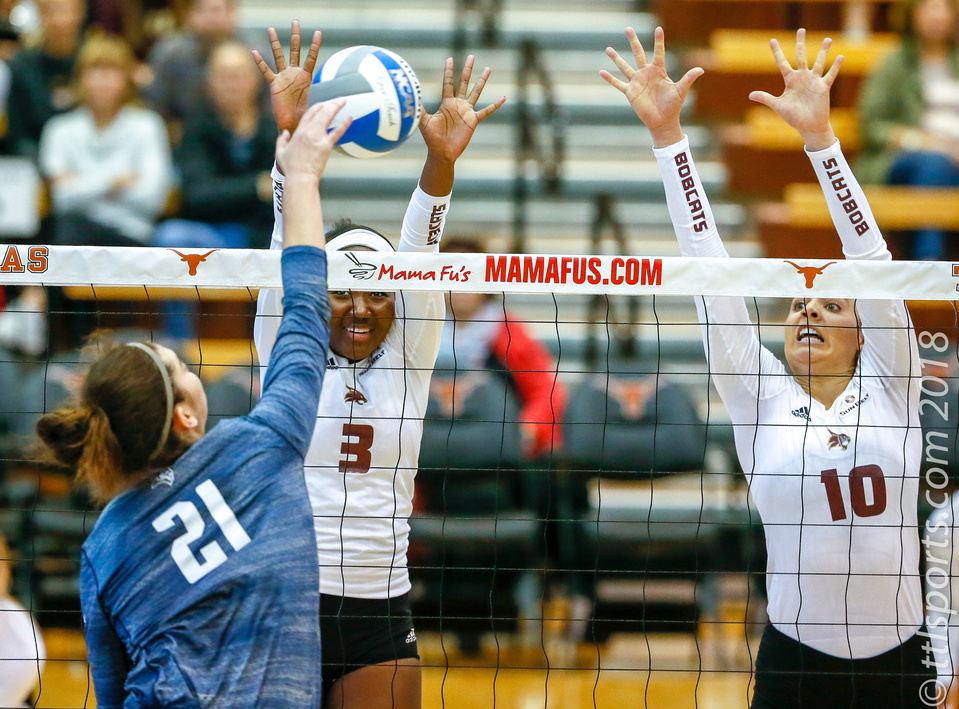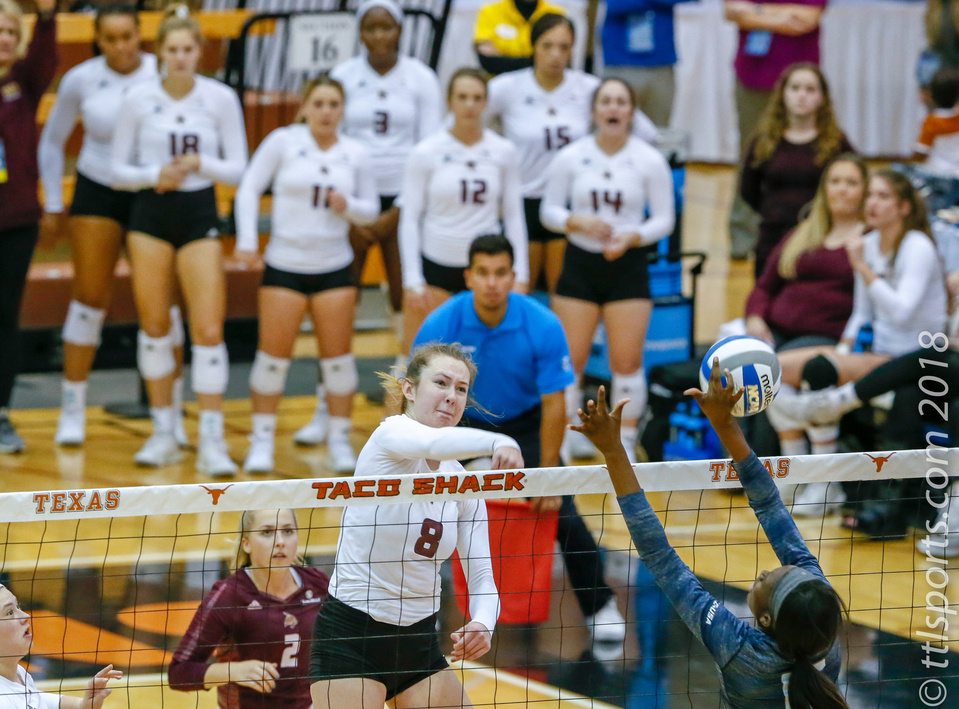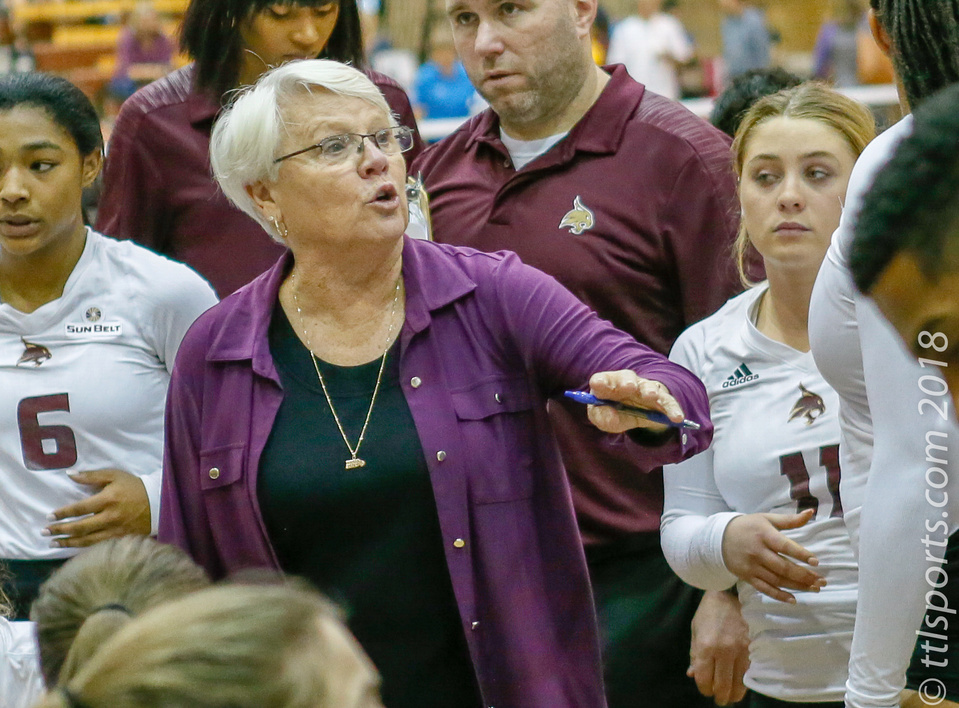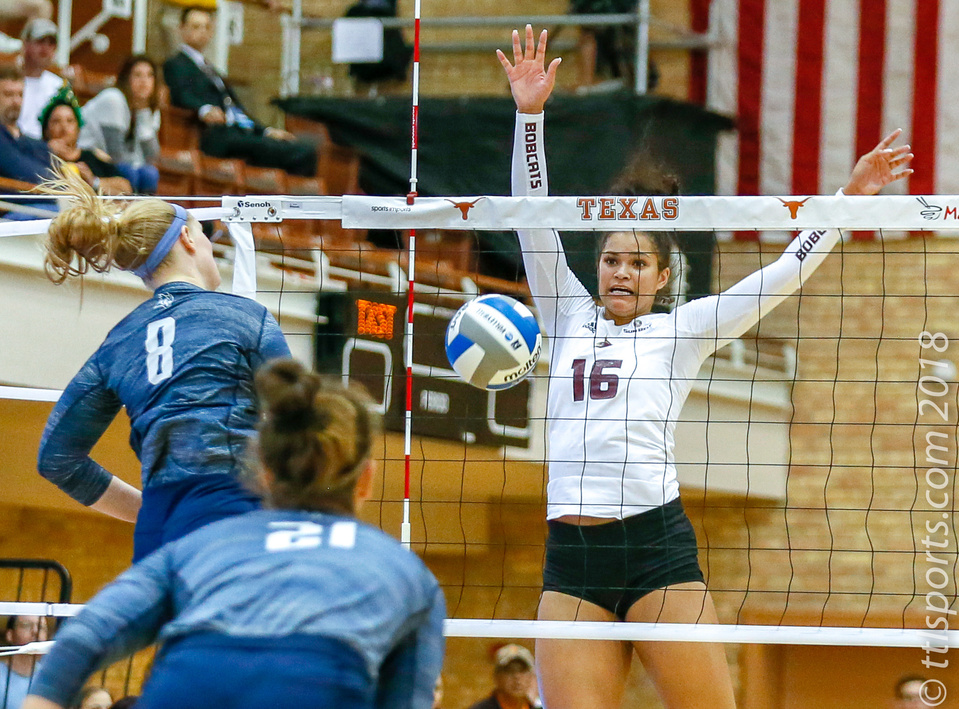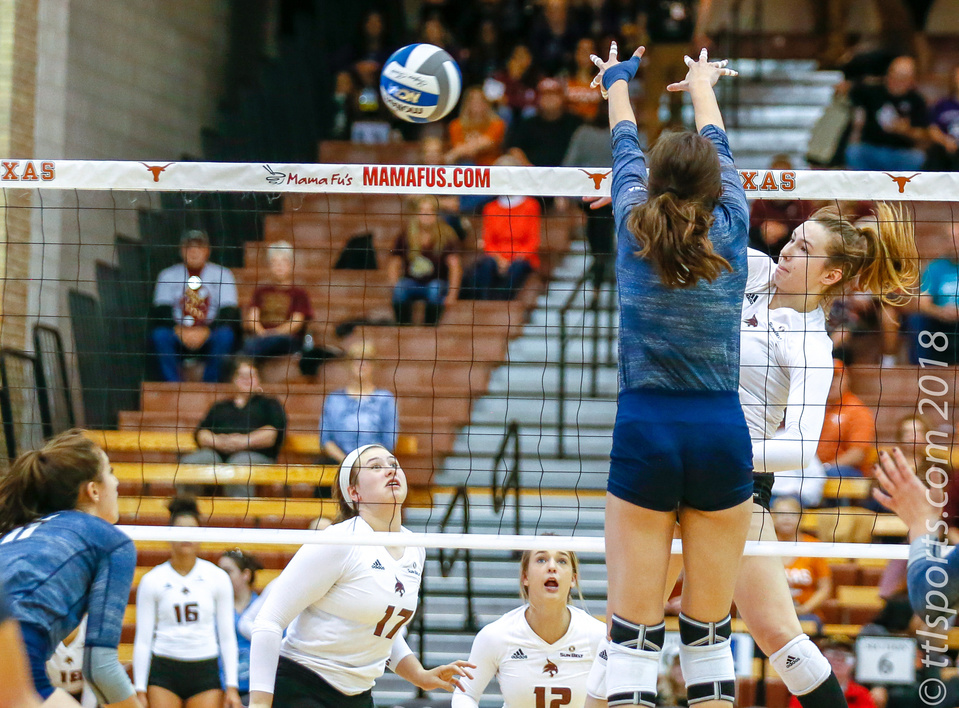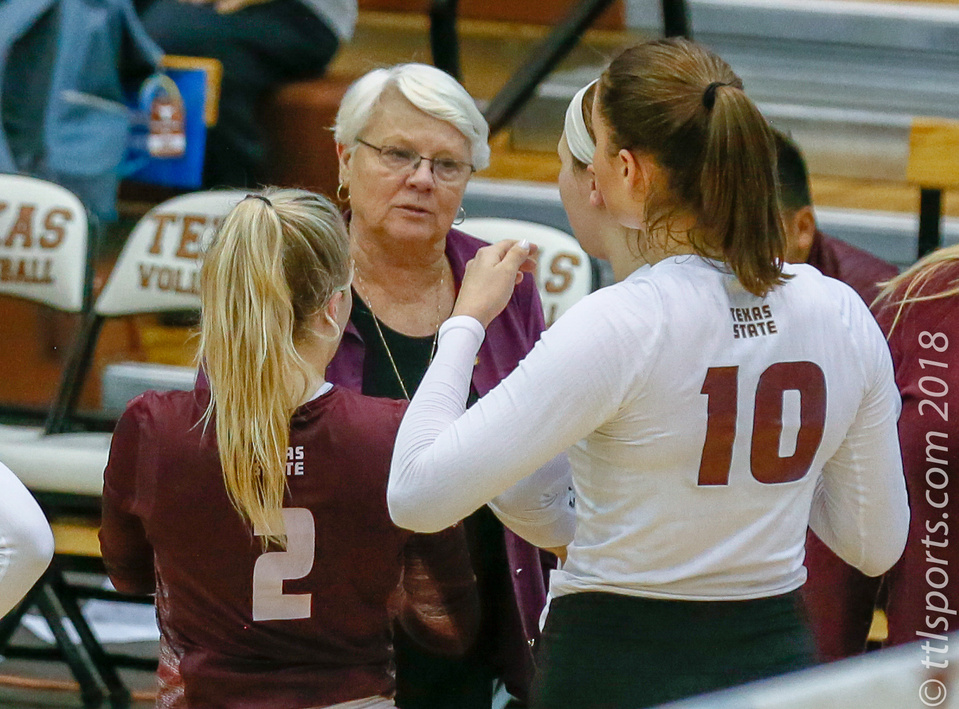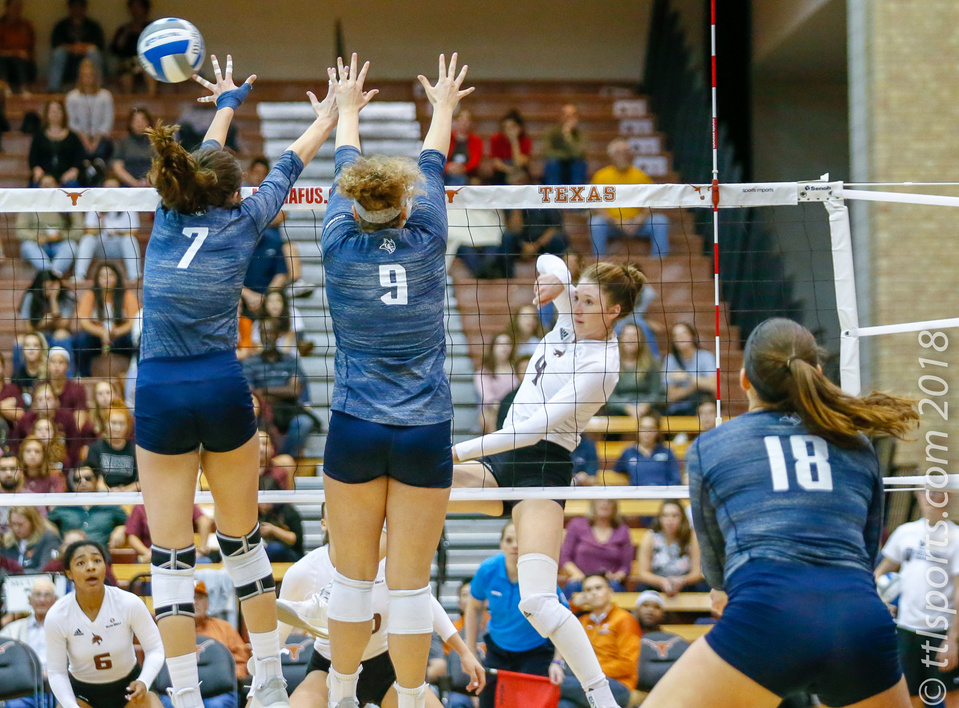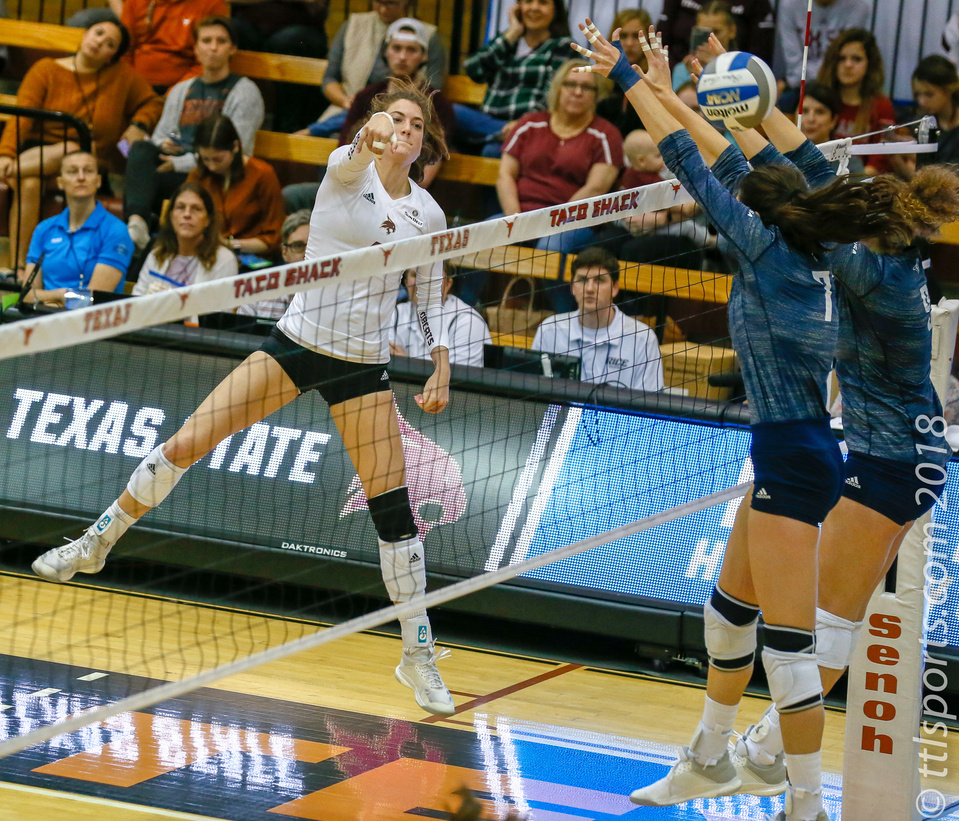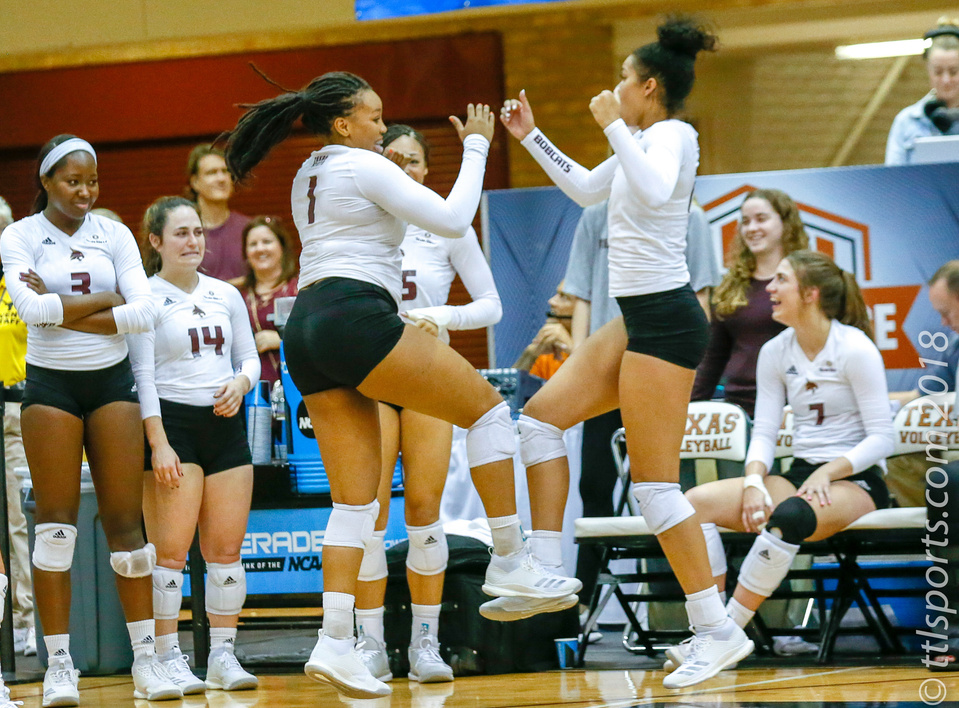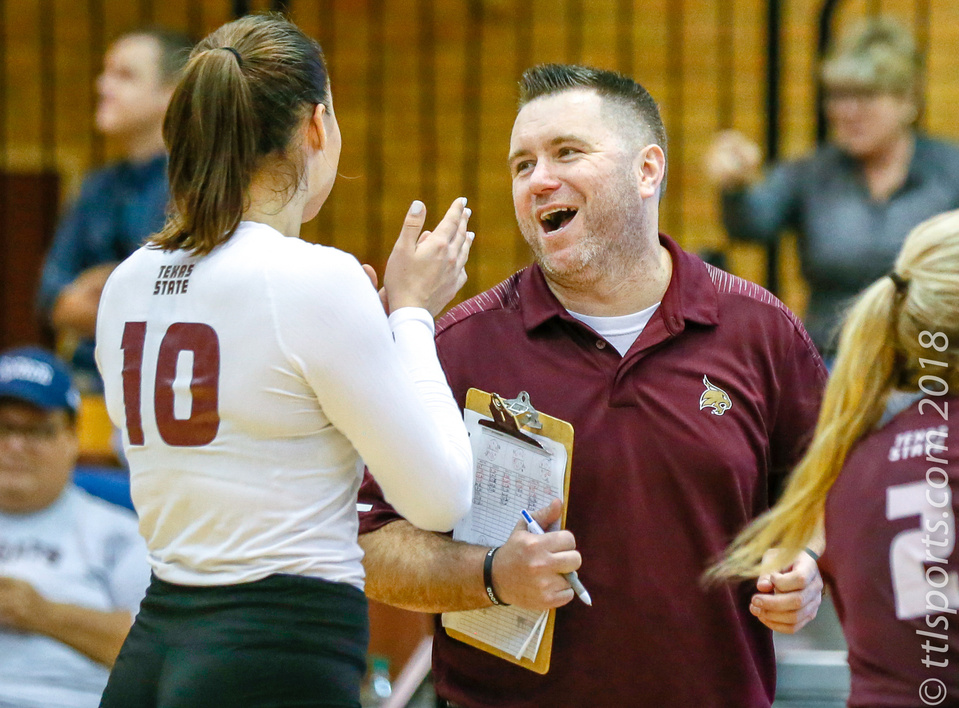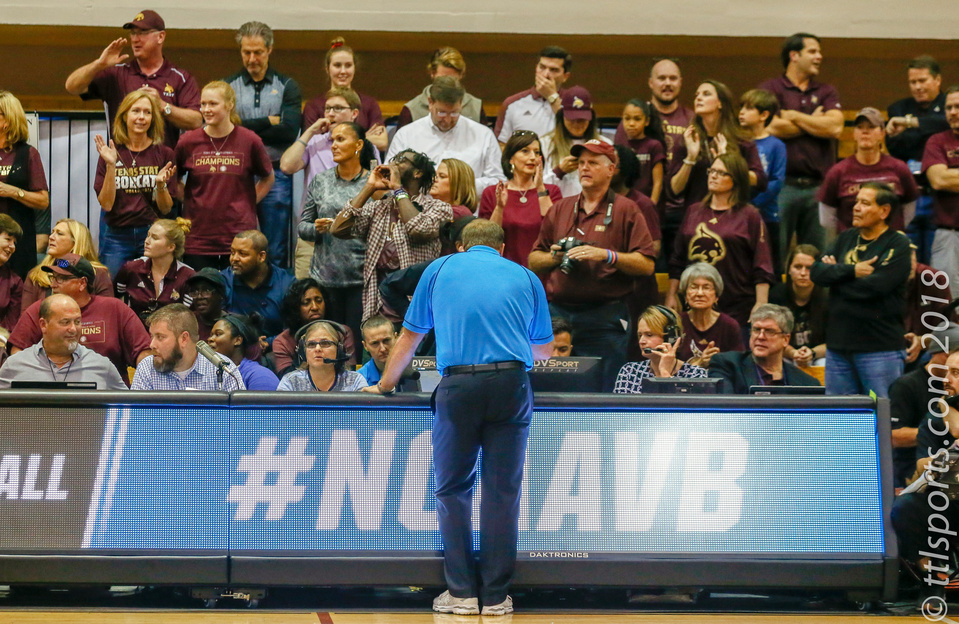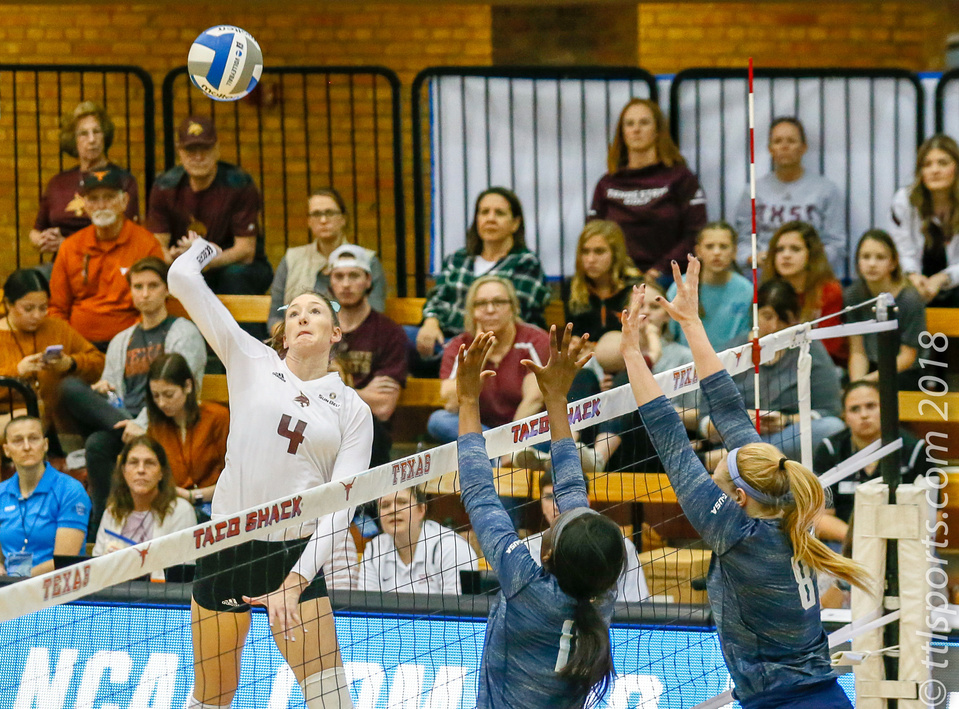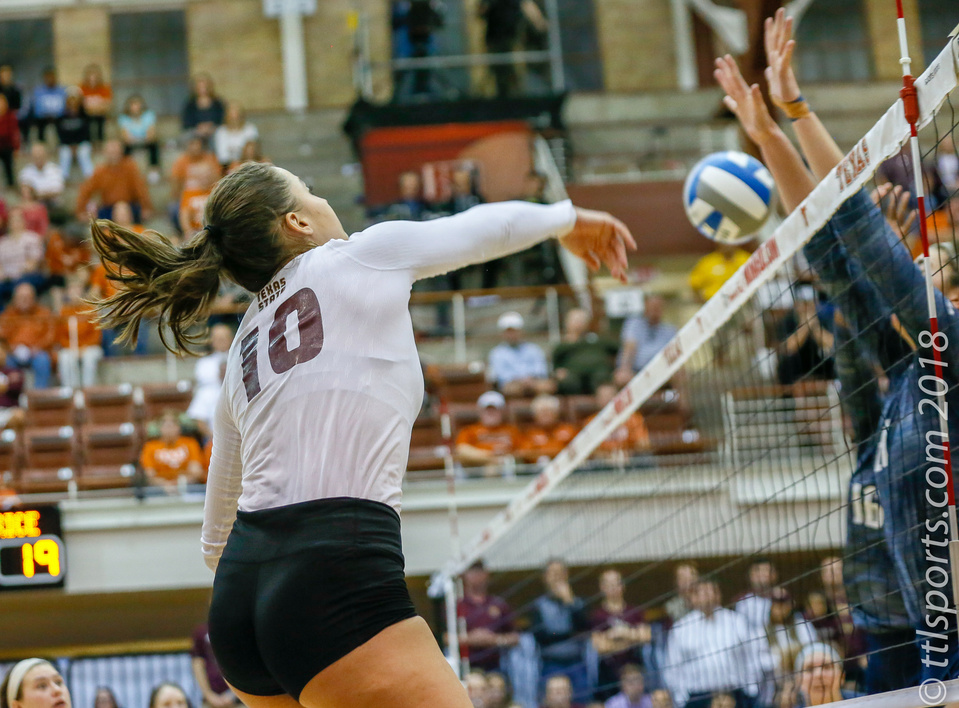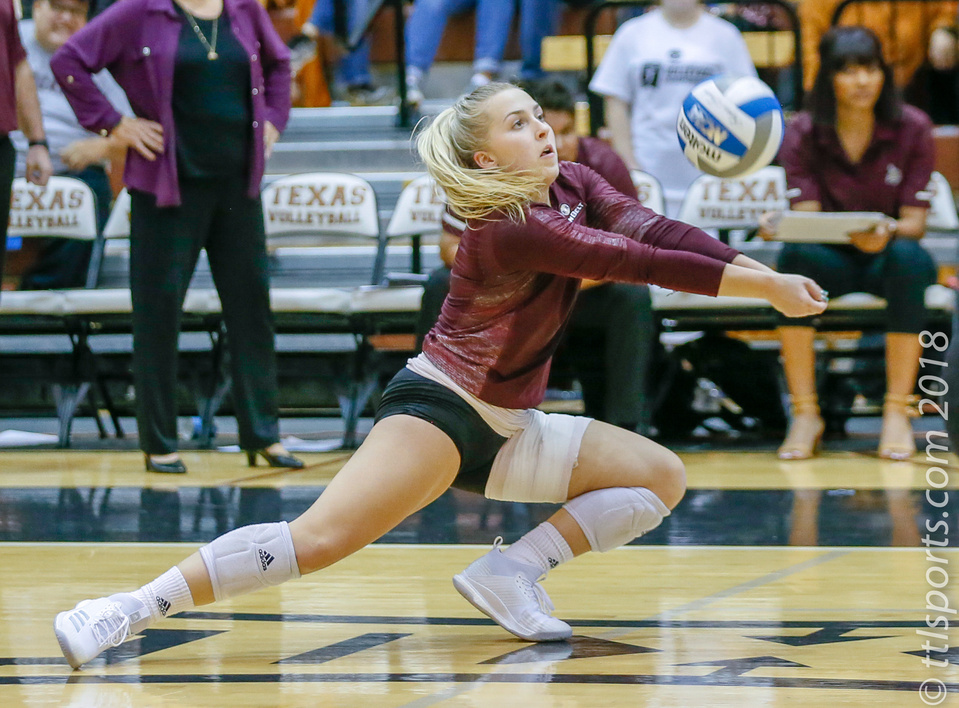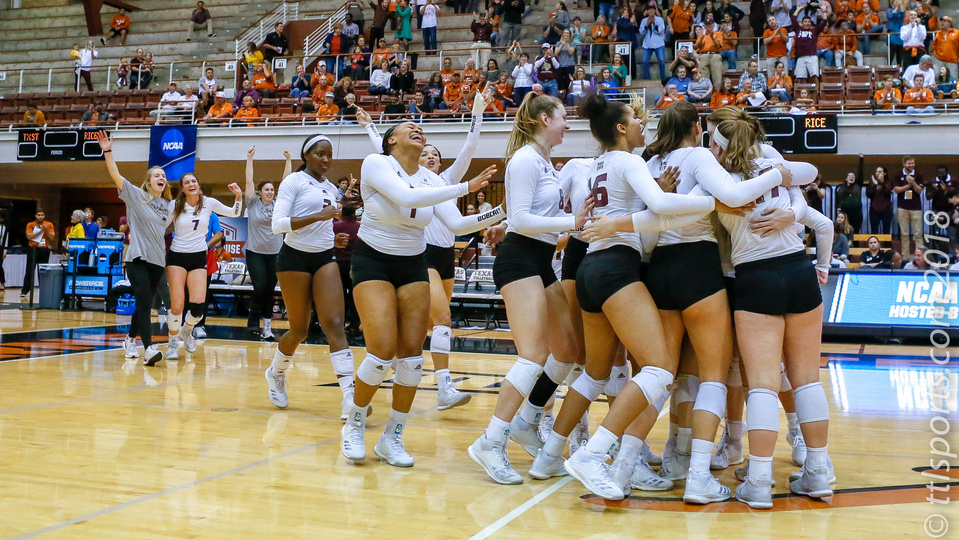 For the first time in school history the Texas State (27-6) women's volleyball team advanced to the Second Round of the NCAA Tournament. The Bobcats defeated the Rice Owls (24-7) in a tense four-set match (23-25, 25-22, 25-22, 27-25) that could have favored either team.
The victory comes after Texas State won its first Sun Belt Conference regular season championship and its first Sun Belt Championship tournament.
"Tonight, we weren't at our very best, but what they showed tonight was character," said head coach Karen Chisum. "They showed a lot of character sticking together when we were down because we didn't have a lot of rhythm."
Cheyenne Huskey was lead the Bobcats with 25.5 points, 23 kills, and 12 digs. Emily DeWalt made 48 assists. Micha Dinwiddle and Brooke Johnson contributed 18 and 17 digs.
This was the second meeting of the two teams. Texas State won a five-set marathon over Rice on September 4.
The Owls were making their fourth NCAA Tournament appearance after winning the Conference USA Championship tournament last season.
Nicole Lennon and Anota Adekunle led the Owls with 21 points each. Lennon had 19 kills and Adekunle 15. Adrian Martinez mustered 26 assists and Carly Graham 18. Lee Ann Cunningham led Rice with 19 digs.