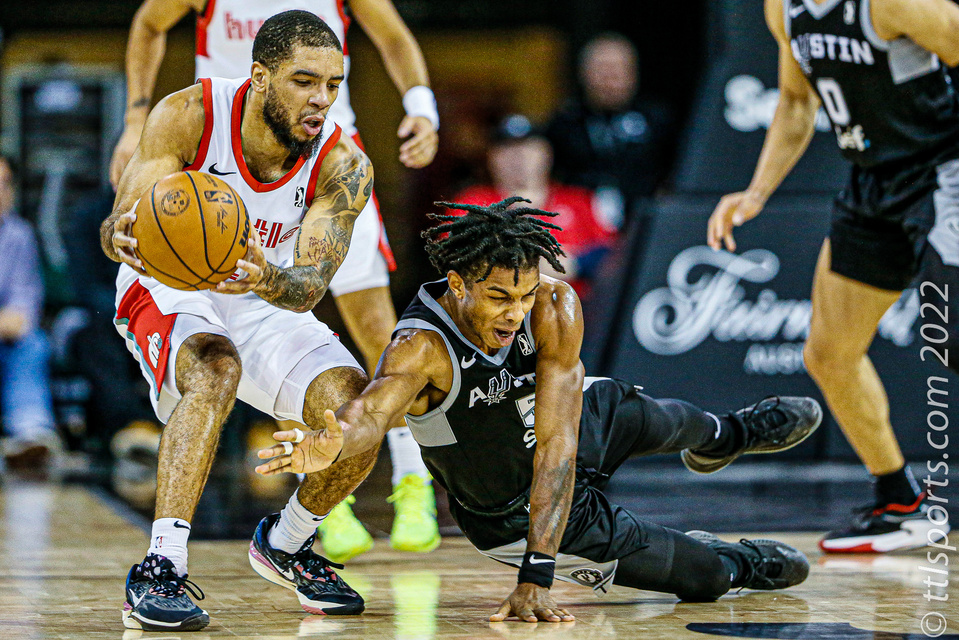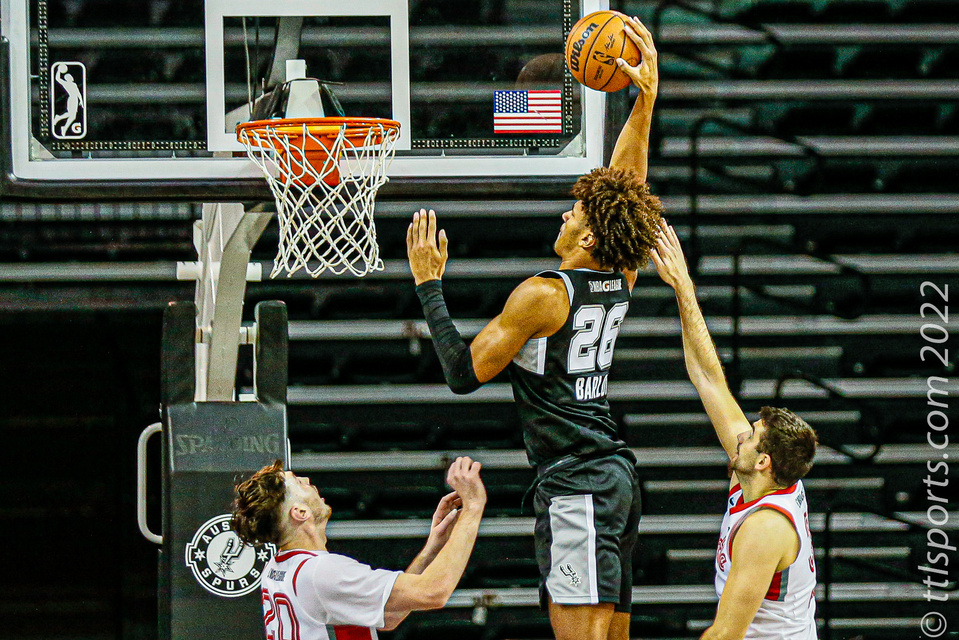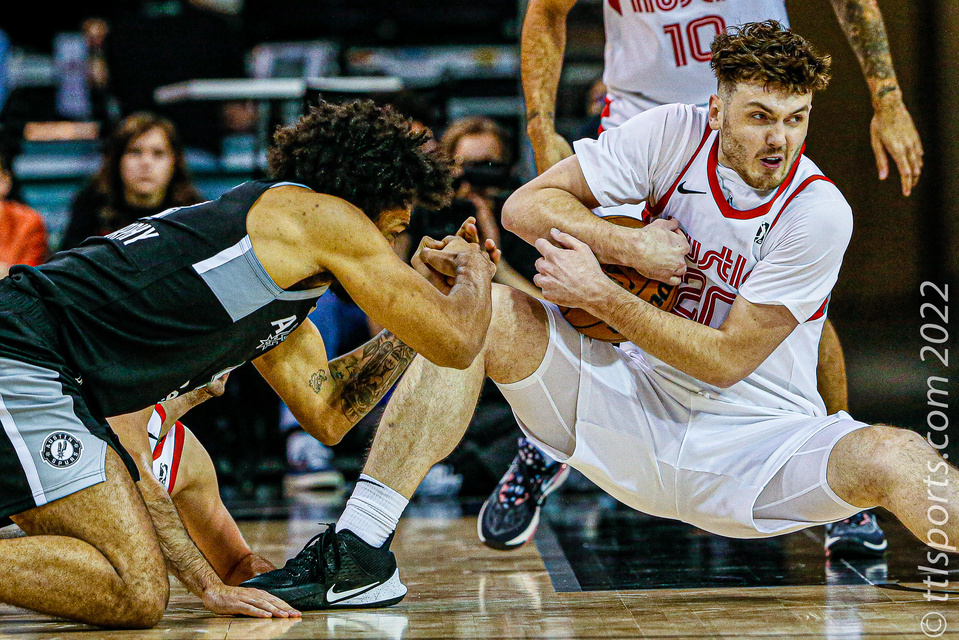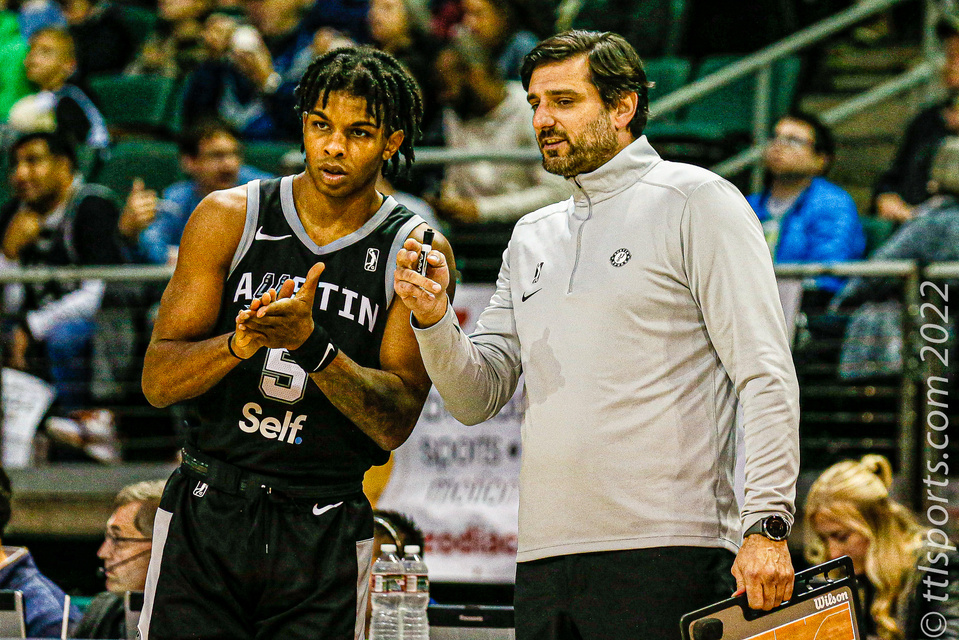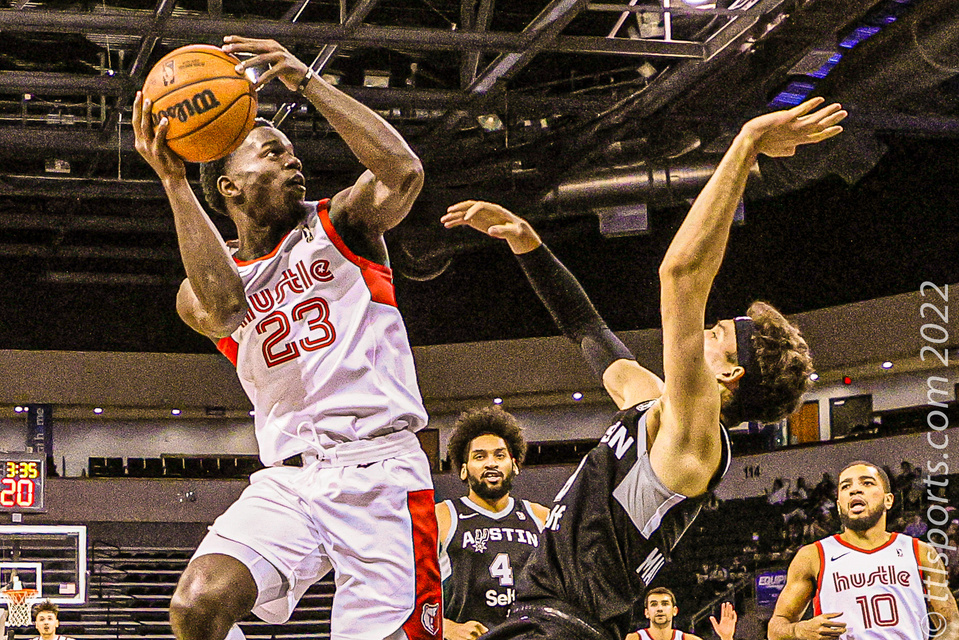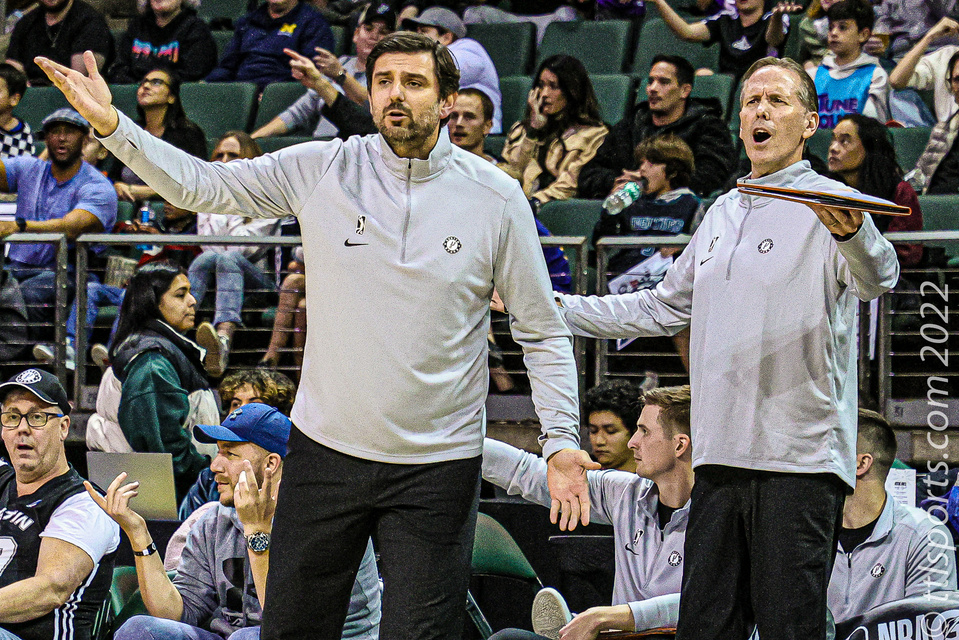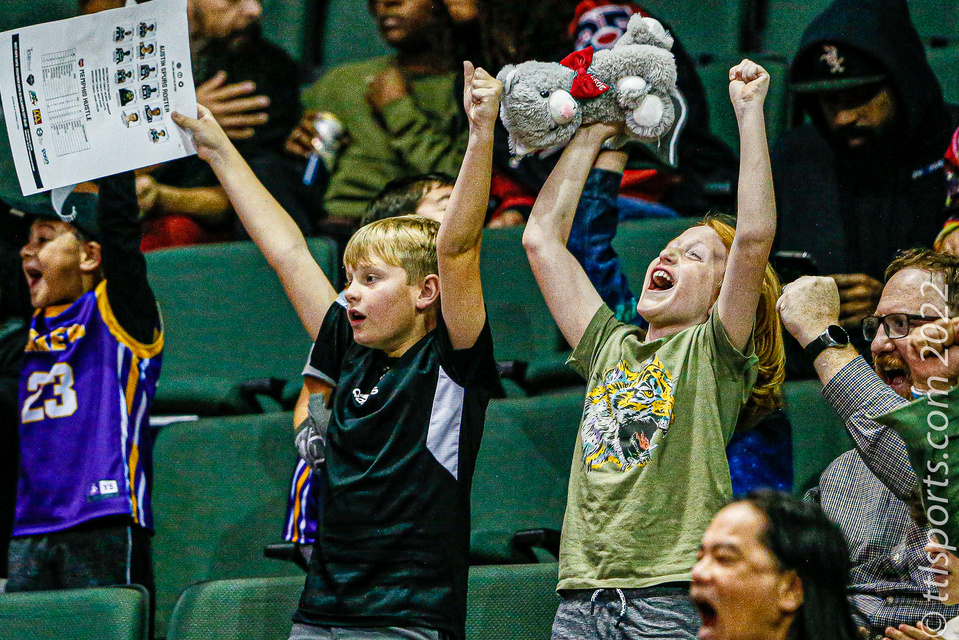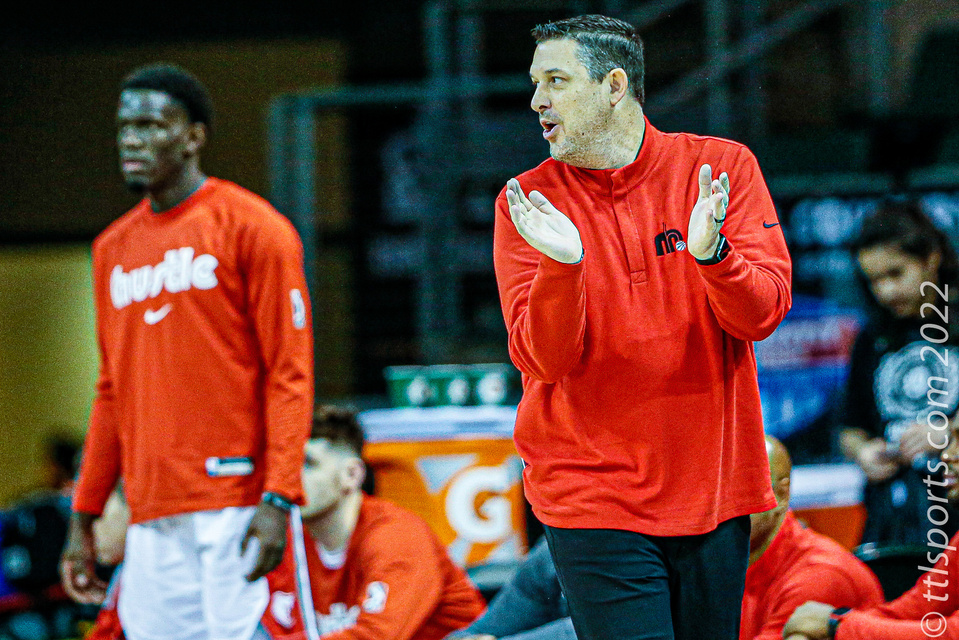 The Memphis Hustle (5-5) held on to defeat the Austin Spurs(4-7), 117-to-116. The Hustle overcame a 15-point Austin lead to force the overtime.
Both teams played an evenly matched, and surprisingly effective, first period. Memphis shot 61% from the floor and 57% beyond the arc, very similar to Austin's 57% and 63%. The Hustle edge the Spurs 33-to-31 at the end of the first.
The Spur exploded in the second period, out-scoring the Hustle 43-to-26. Jordan Hall carried the effort, putting up 19 points for Austin. Austin carried a 74-to-59 point lead into the locker room at halftime.
Memphis responded with an explosive third period, putting up 28 points and coming within one point of Austin to close the third period, 88-to-87.
The final frame was a back-and-forth contest, with neither team leading my more than five points, with the score tied, or the lead exchanged, ten times. Austin's Hall tied the game with 19.5 seconds remaining in regulation to force overtime.
Overtime was played according to the new NBA G League rules: first team to score seven points in the untimed period, wins.
Memphis head coach Jason March employed a high-risk strategy in OT. After nailing a three-pointer, and coming within two points of the win, the Hustle intentionally fouled Jordan Goldwire. The free throws held Austin to two points, one short of the win. Memphis then took possession and won on a driving layup by Sean McDermott.
Six Memphis Hustle players scored in double-digits, led by Damien Jefferson with 25 points coming off the bench. Dakota Mathias and Jacob Gilyard each recorded a double-double.
Hall led the Spurs with 33 points and 12 rebounds. Six additional Spurs players scored in double digits.