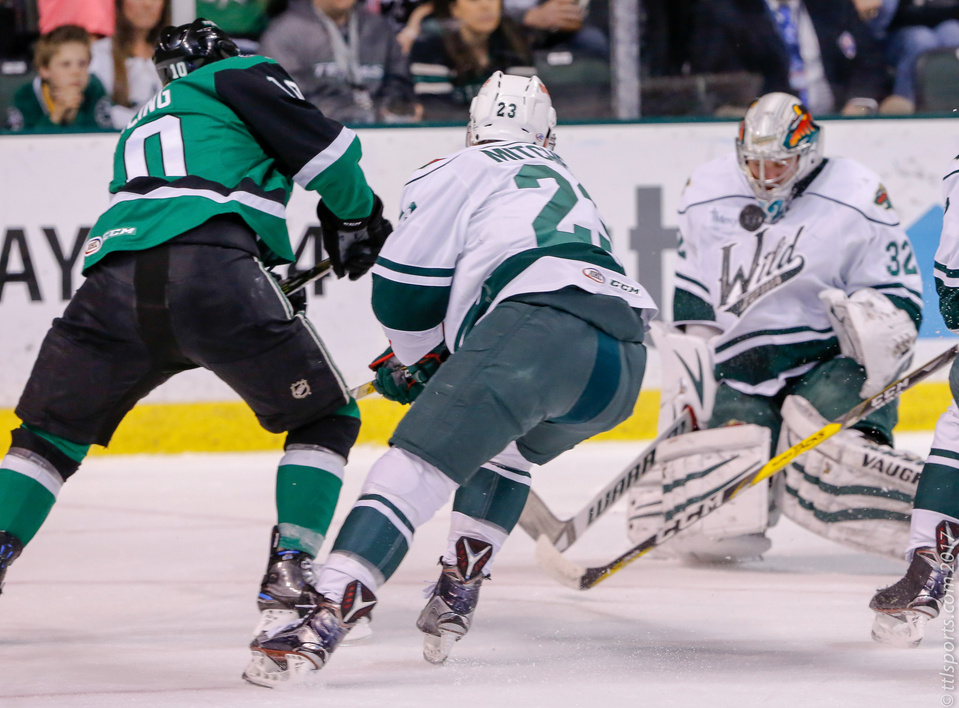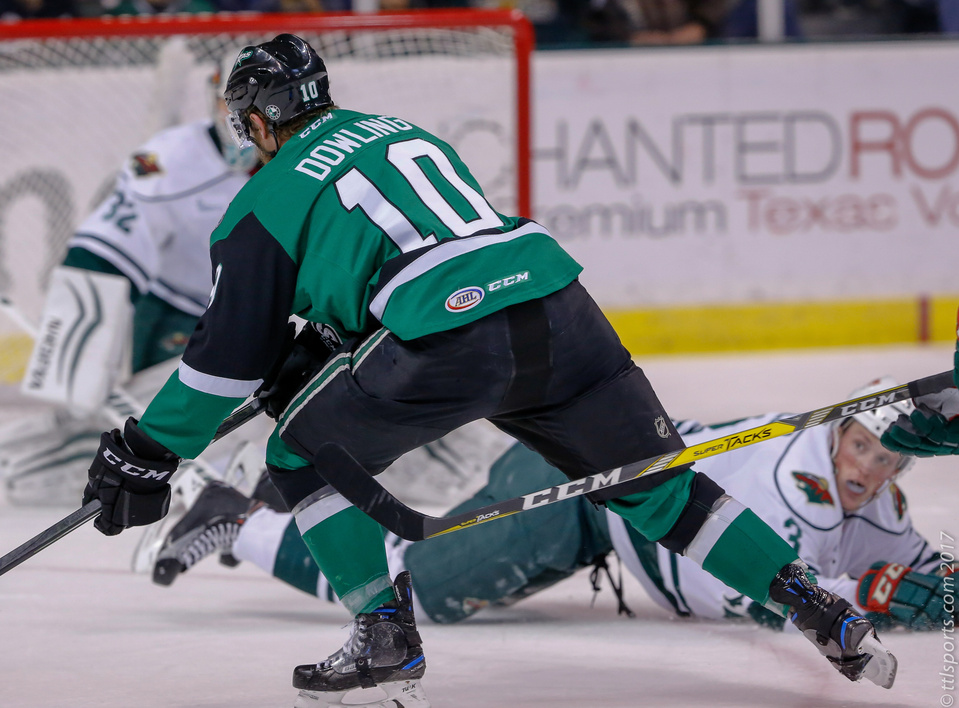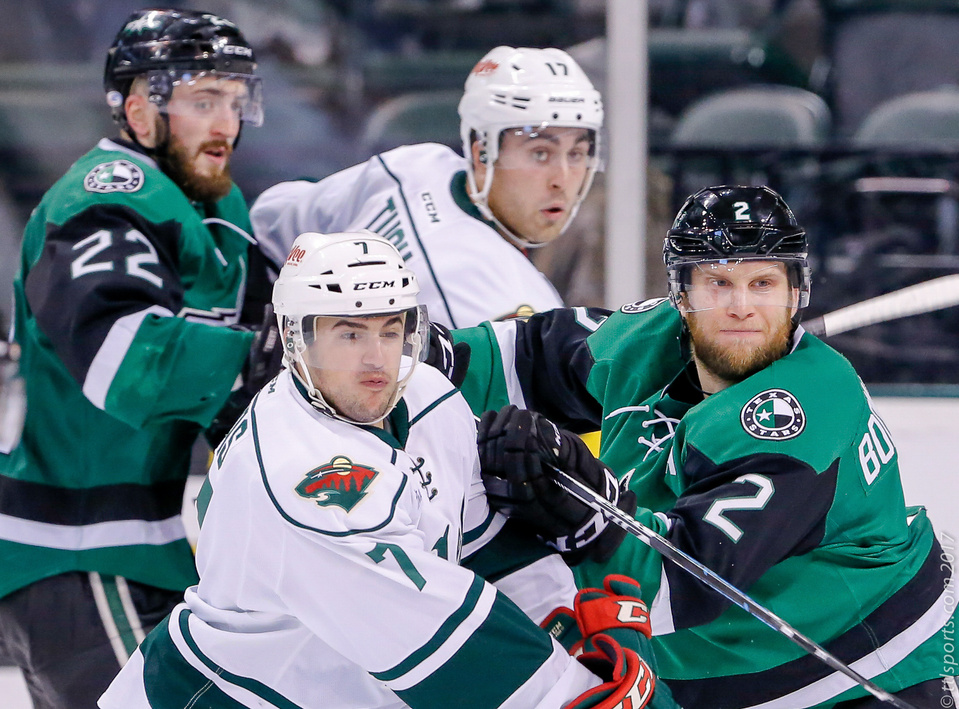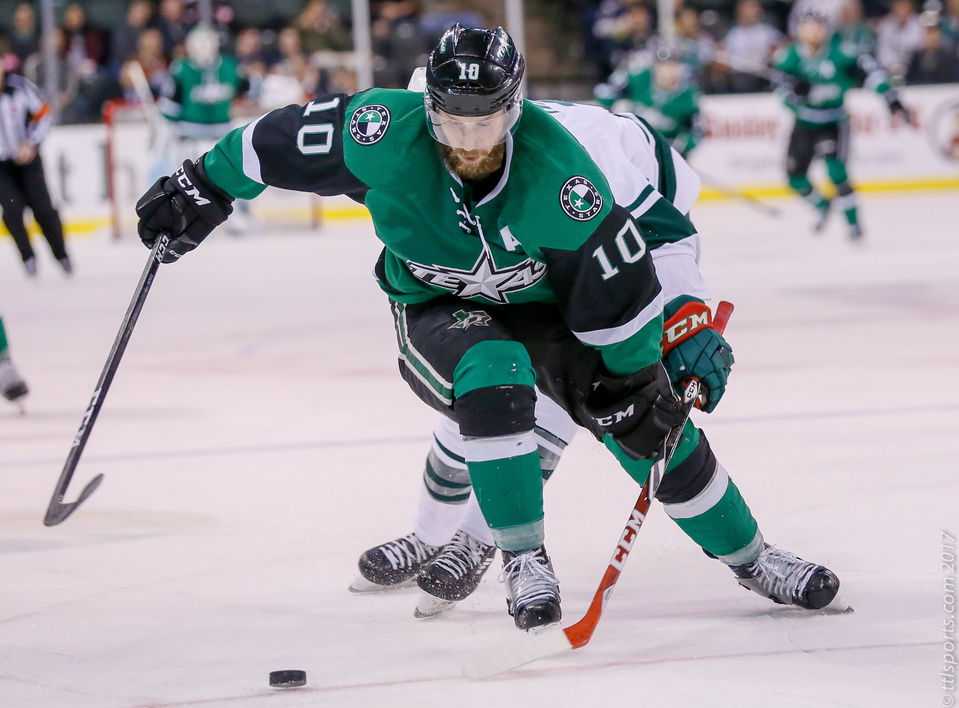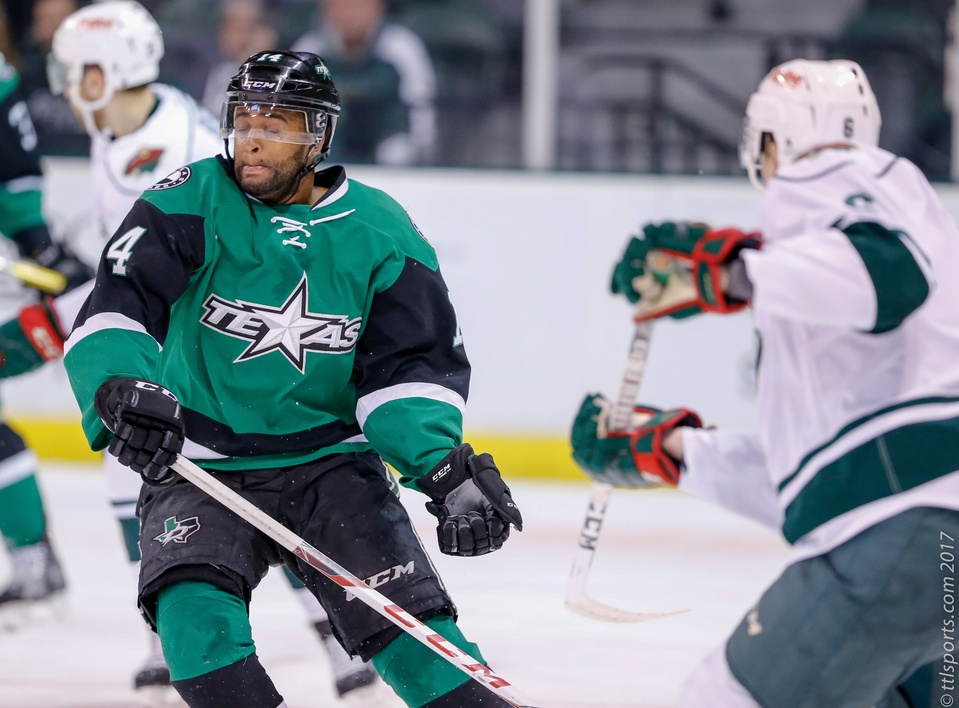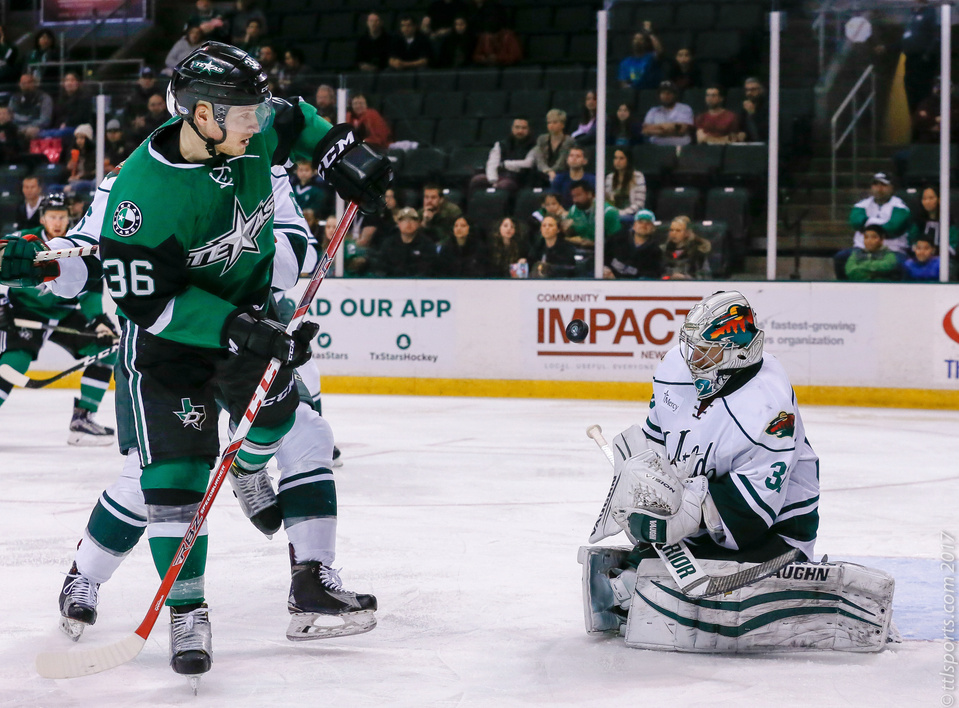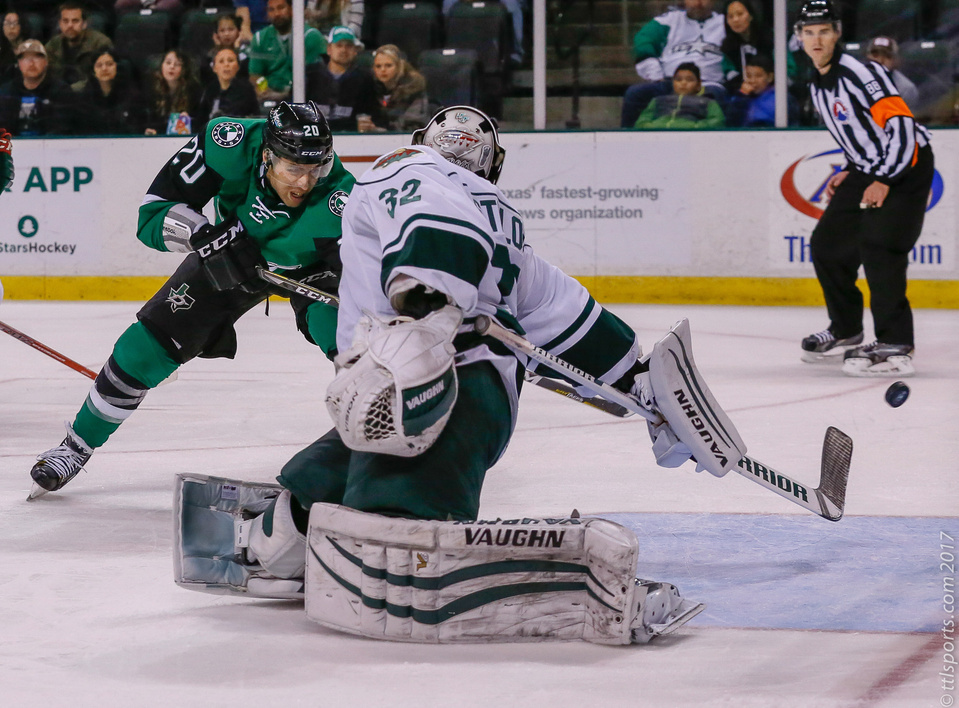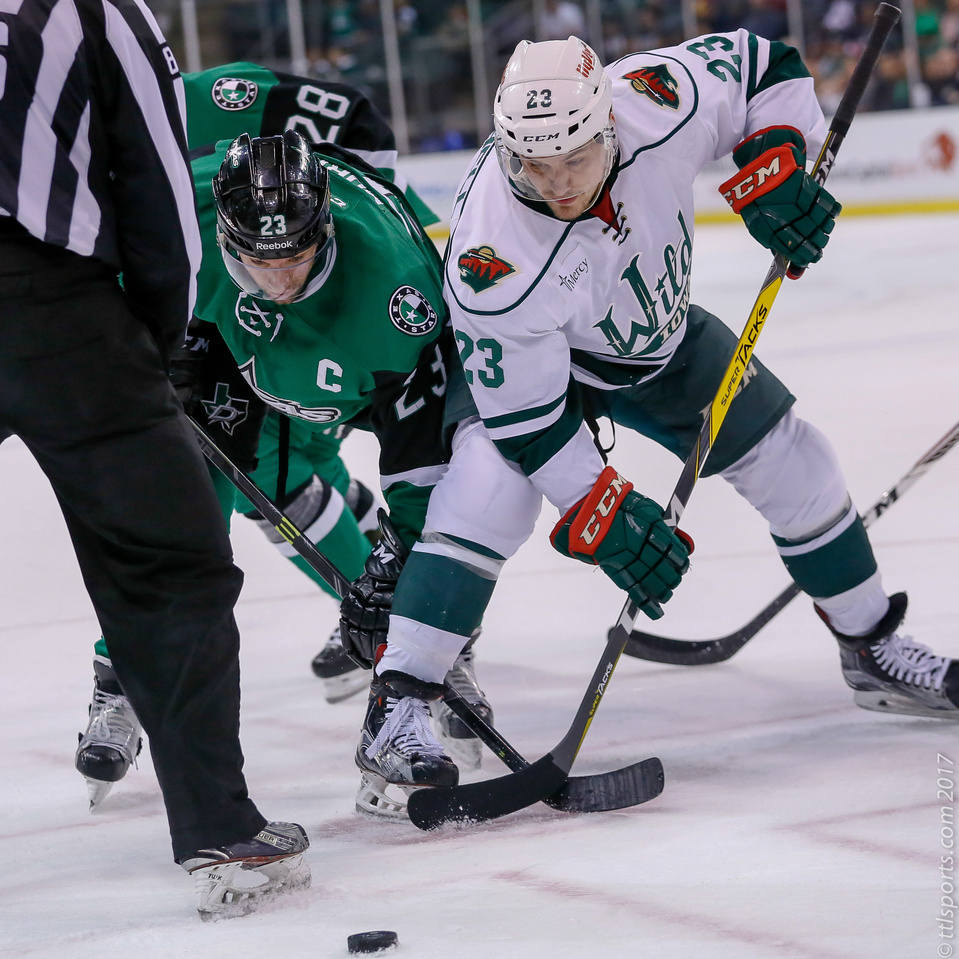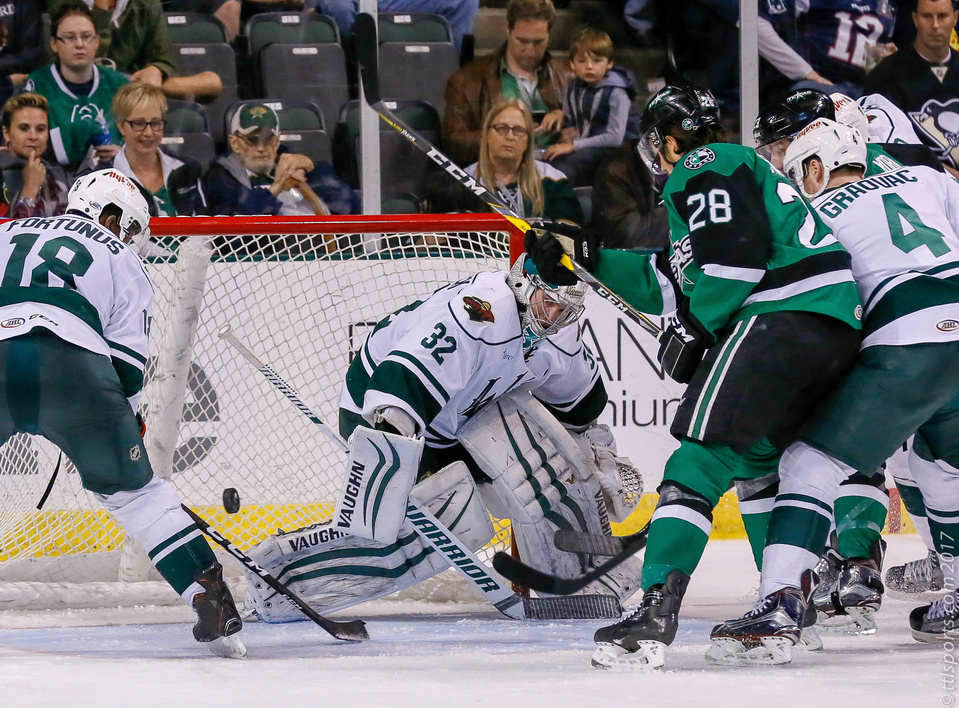 The Iowa Wild beat the Texas Star with the first three shots on goal. But the beating did not end there.
Those three shots by the Wild resulted in goals by Sam Anas and Alex Tuch in the first 14 minutes of play. Anas and Tuch repeated the feat in the third period. They were helped by teammate Michael Sdao who opened the third frame a goal. Iowa needed only 21 shots on goal to net the puck five times. Two of the goals came on power plays.
The Iowa defense stymied the Stars. Texas squeezed off 33 shots on goal; all but one was well defended. Ethan Werek scored the lone goal for the Stars in the second period. Texas failed to convert on four power play opportunities.
Final Score: Iowa Wild – 5, Texas Stars – 1.