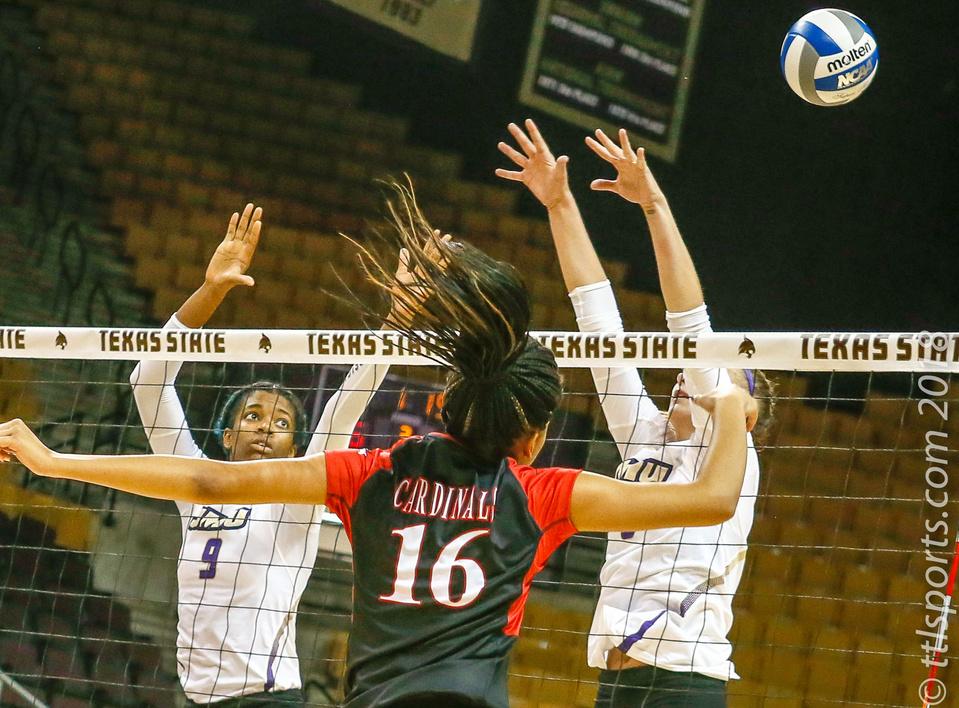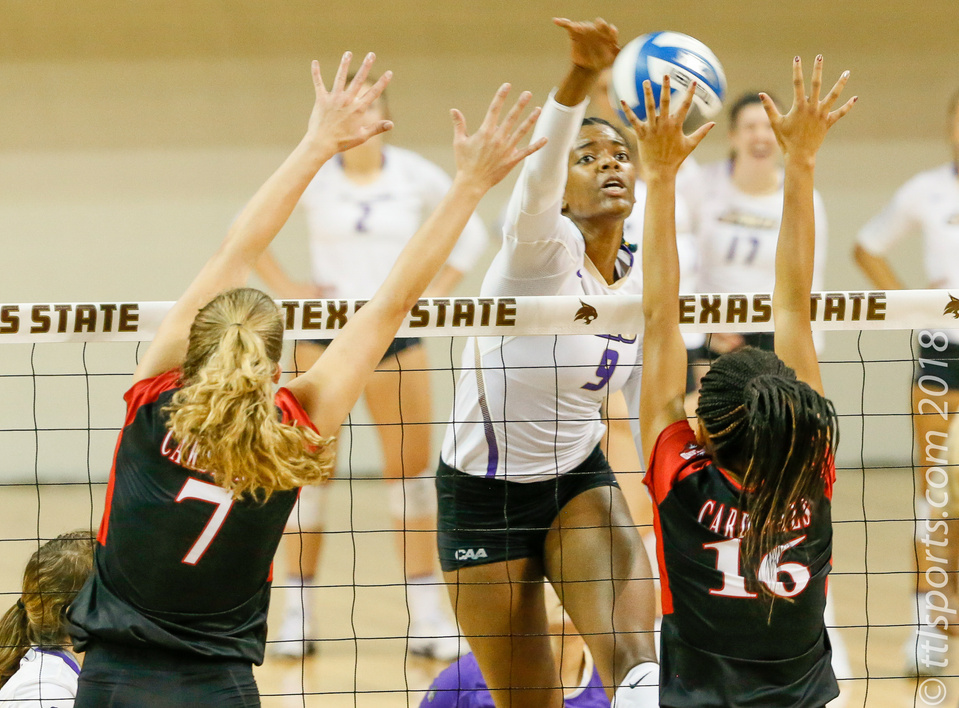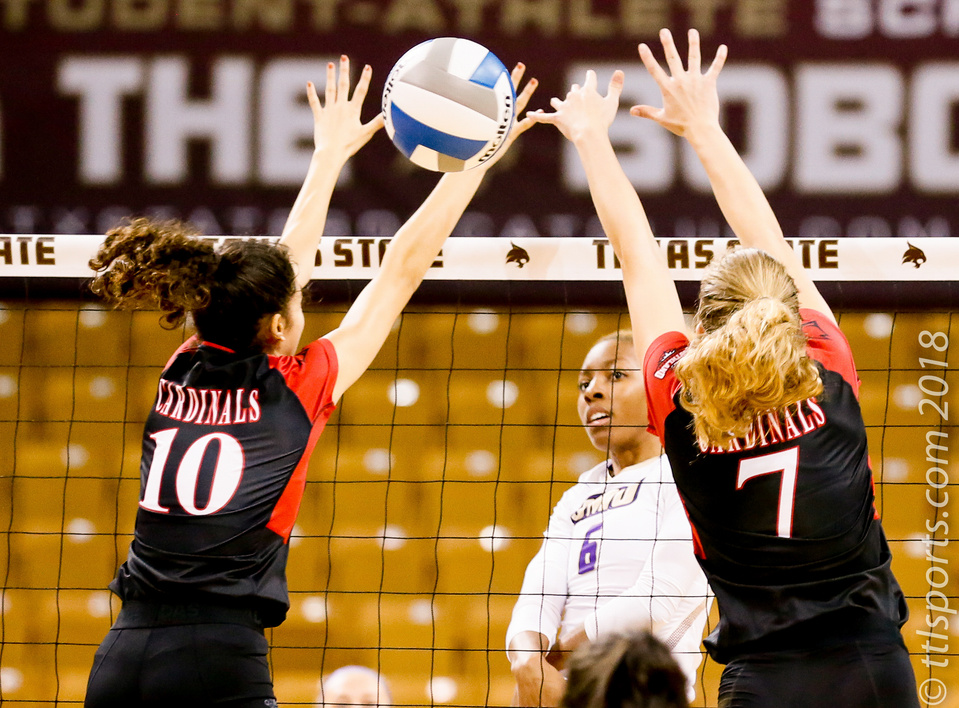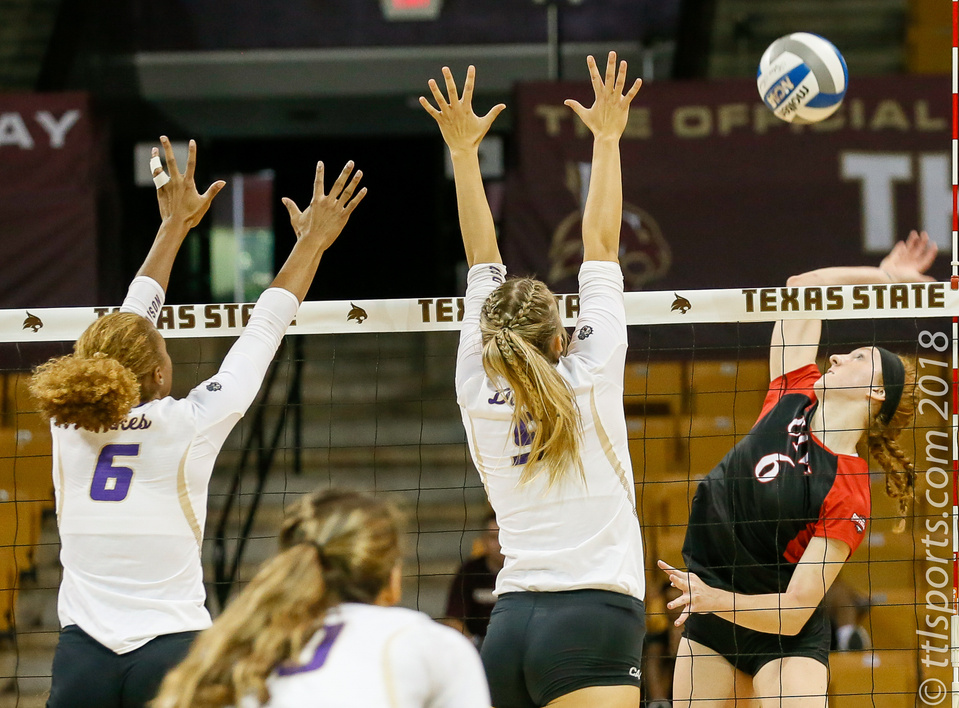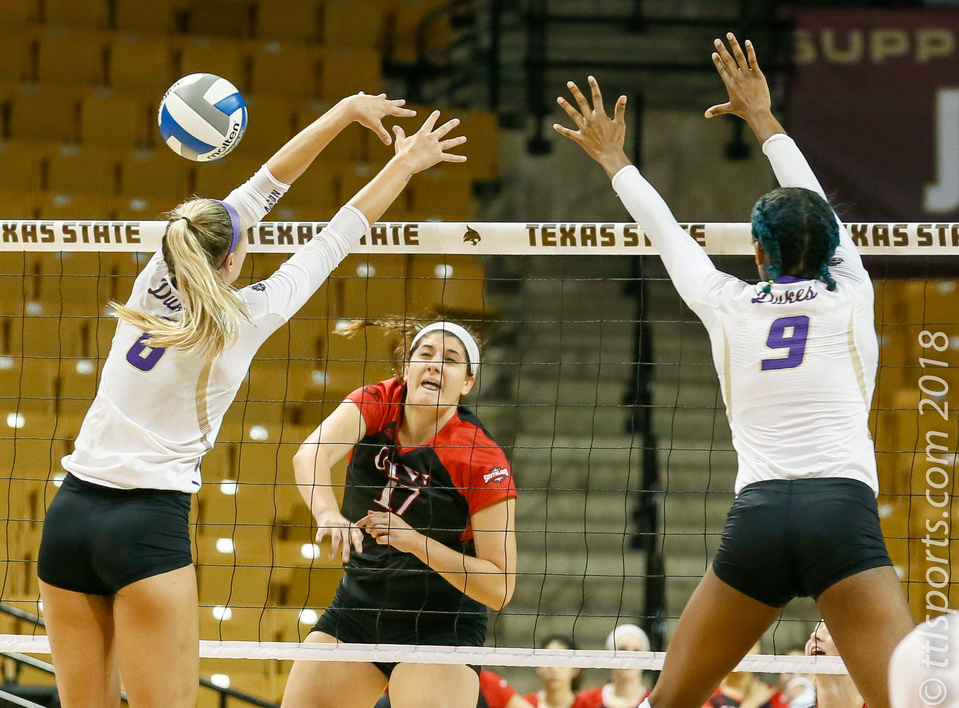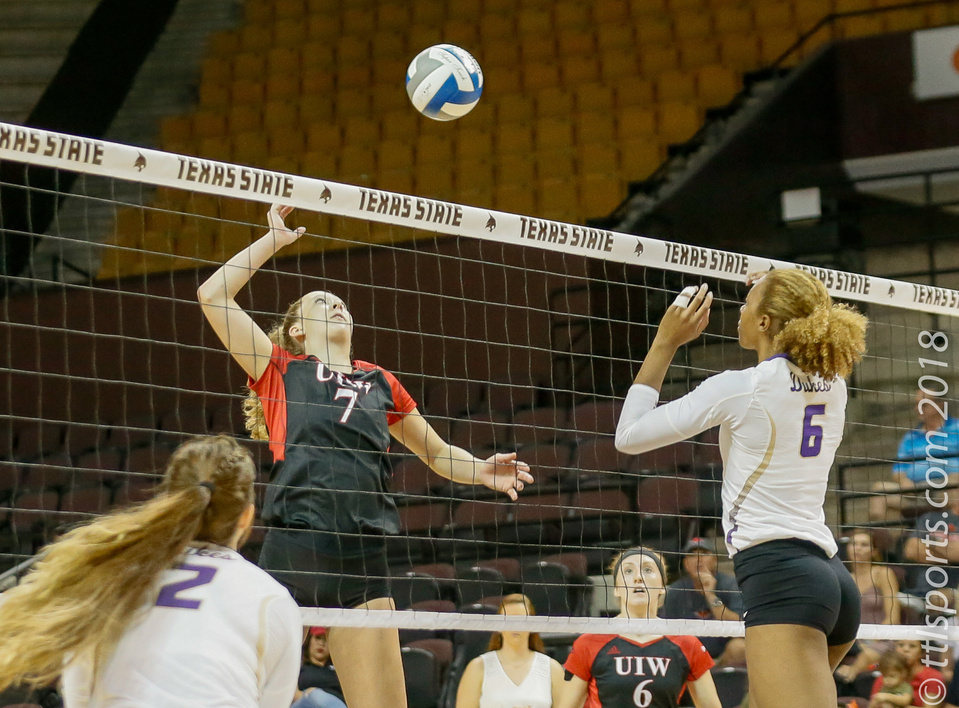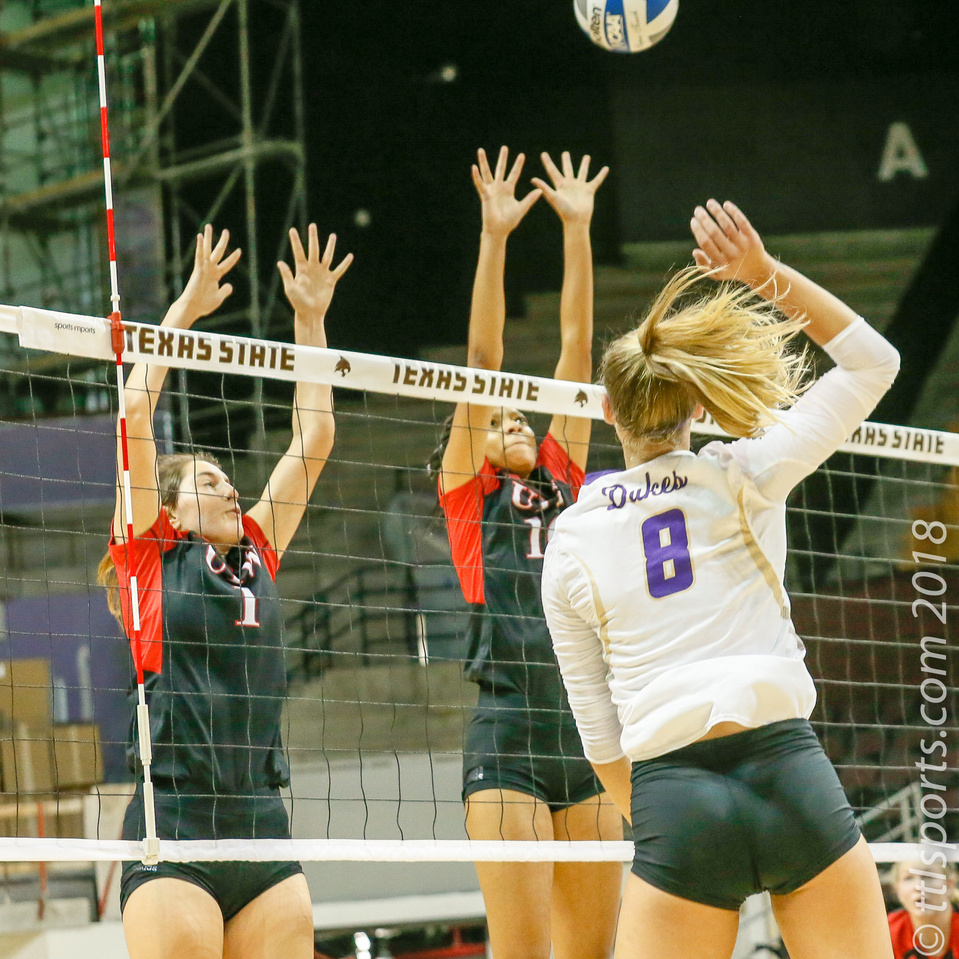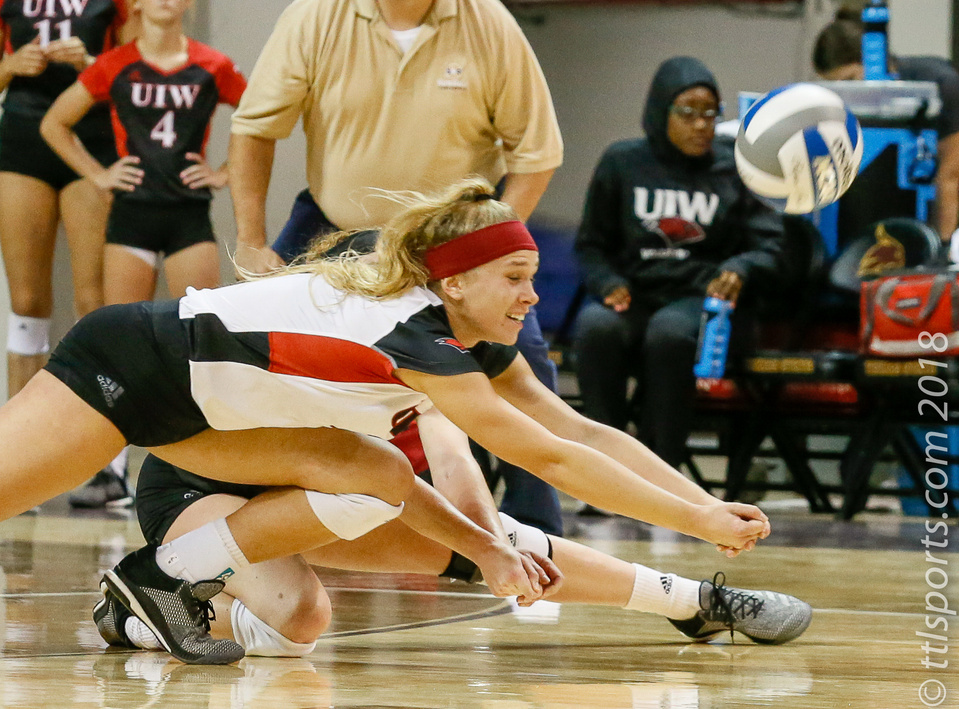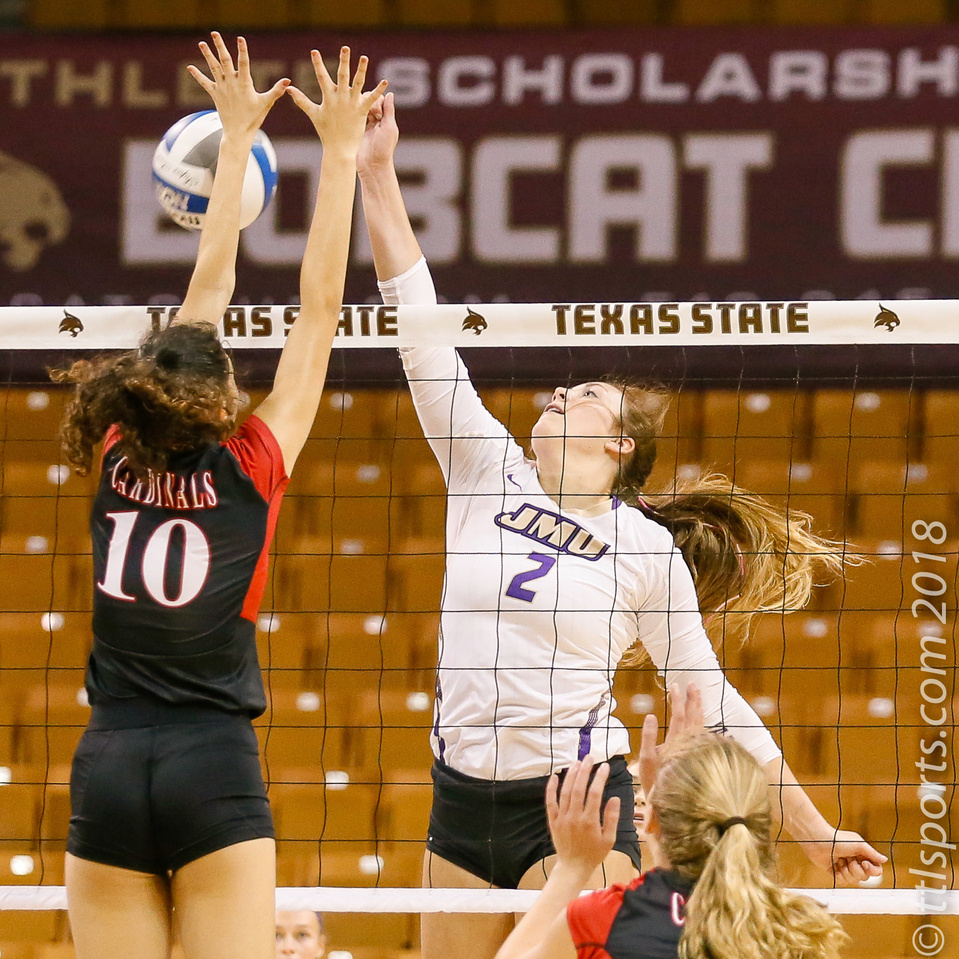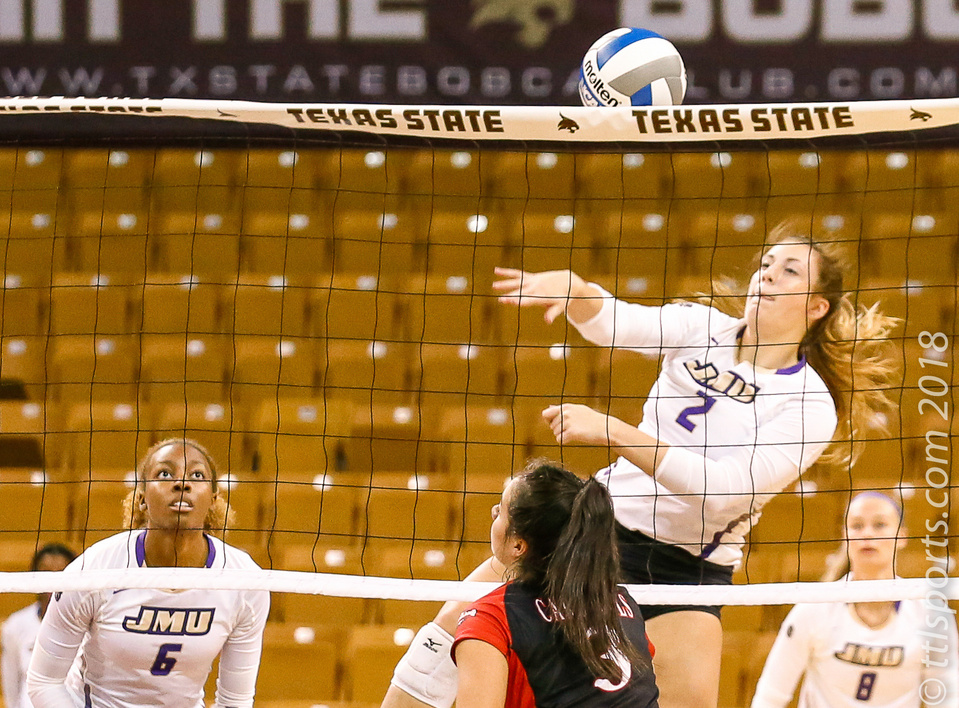 The James Madison University Dukes volleyball team (4-1) easily handled the University of Incarnate Word Cardinals (0-4) in the Creeds and Crests Classic hosted by Texas State University.
The Dukes took the first two sets 25-15 and 25-21 with little contest. But both teams battled in the third set with the score changing three times and tied six times. The Dukes ultimately prevailed and took the third set 25-19, winning the match 3-0.
Bryn Recker of the Dukes posted her third double-double performance on the season with a match-high 14 kills and 10 digs. M'Kaela White added 12 kills. Sarah Driscoll (15) and Jacqui Koebel (11) each had double-digit digs. Sarah Martin added a match-high 36 assists.