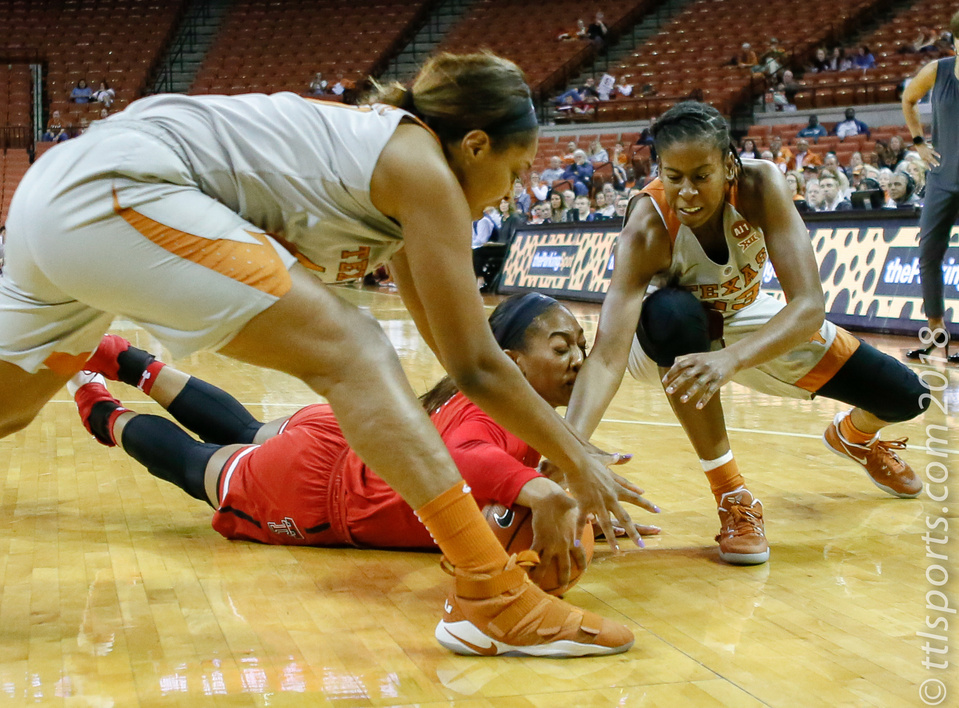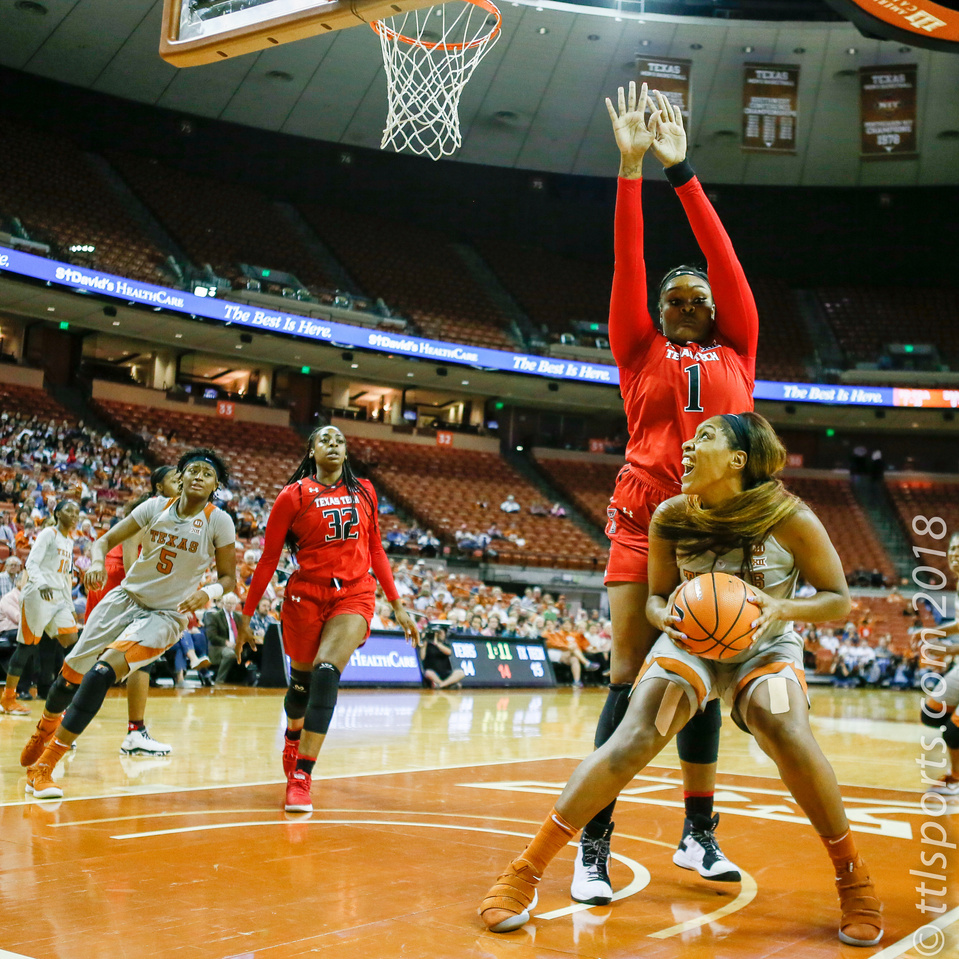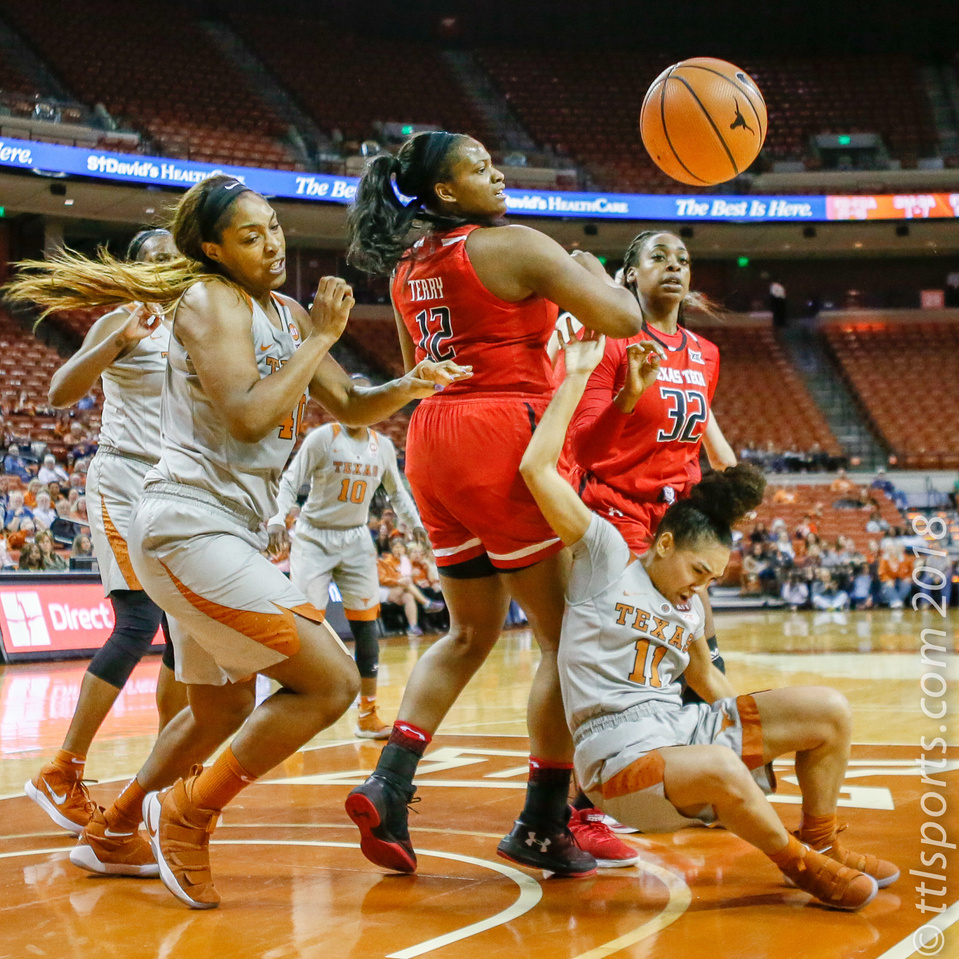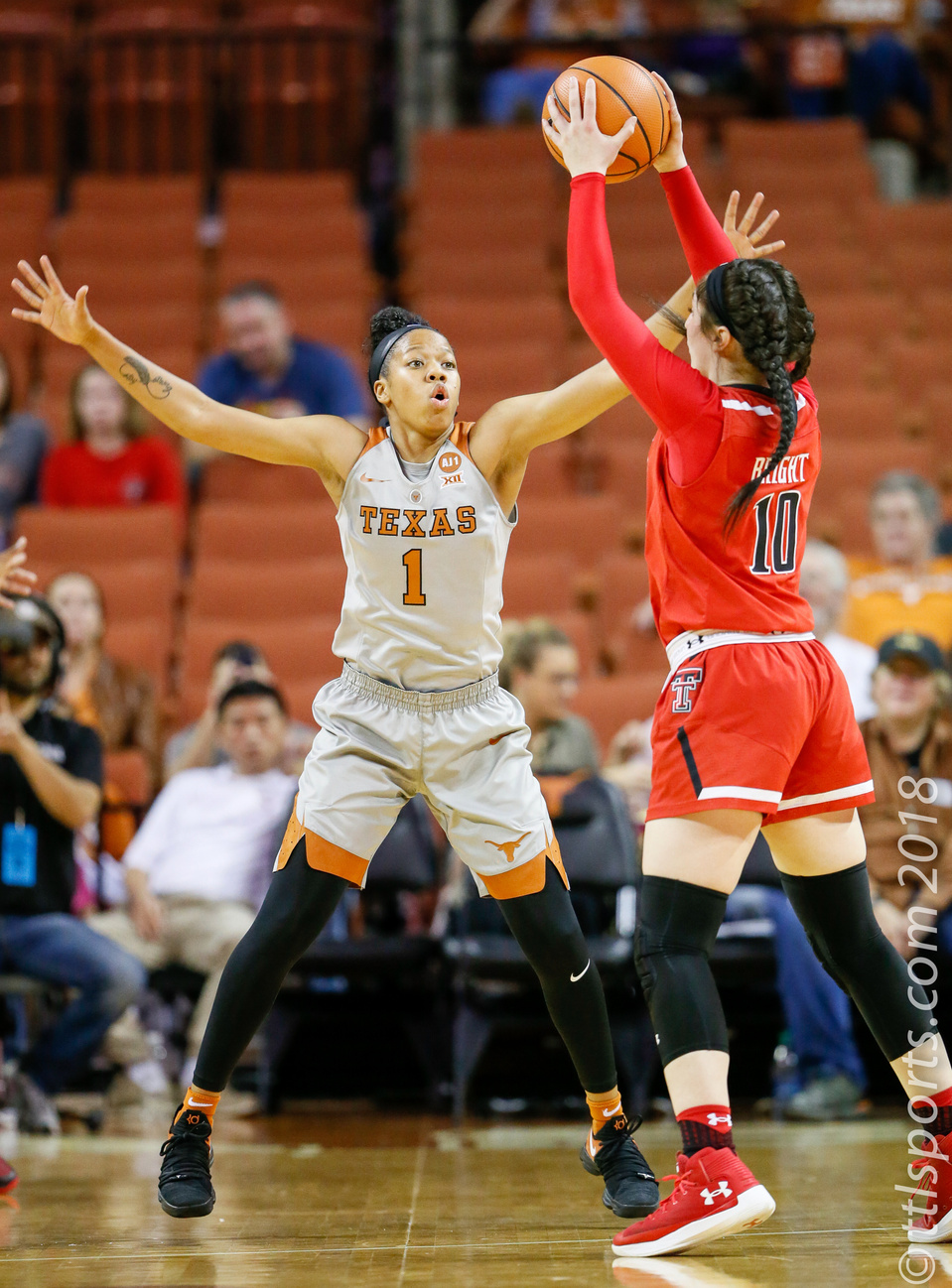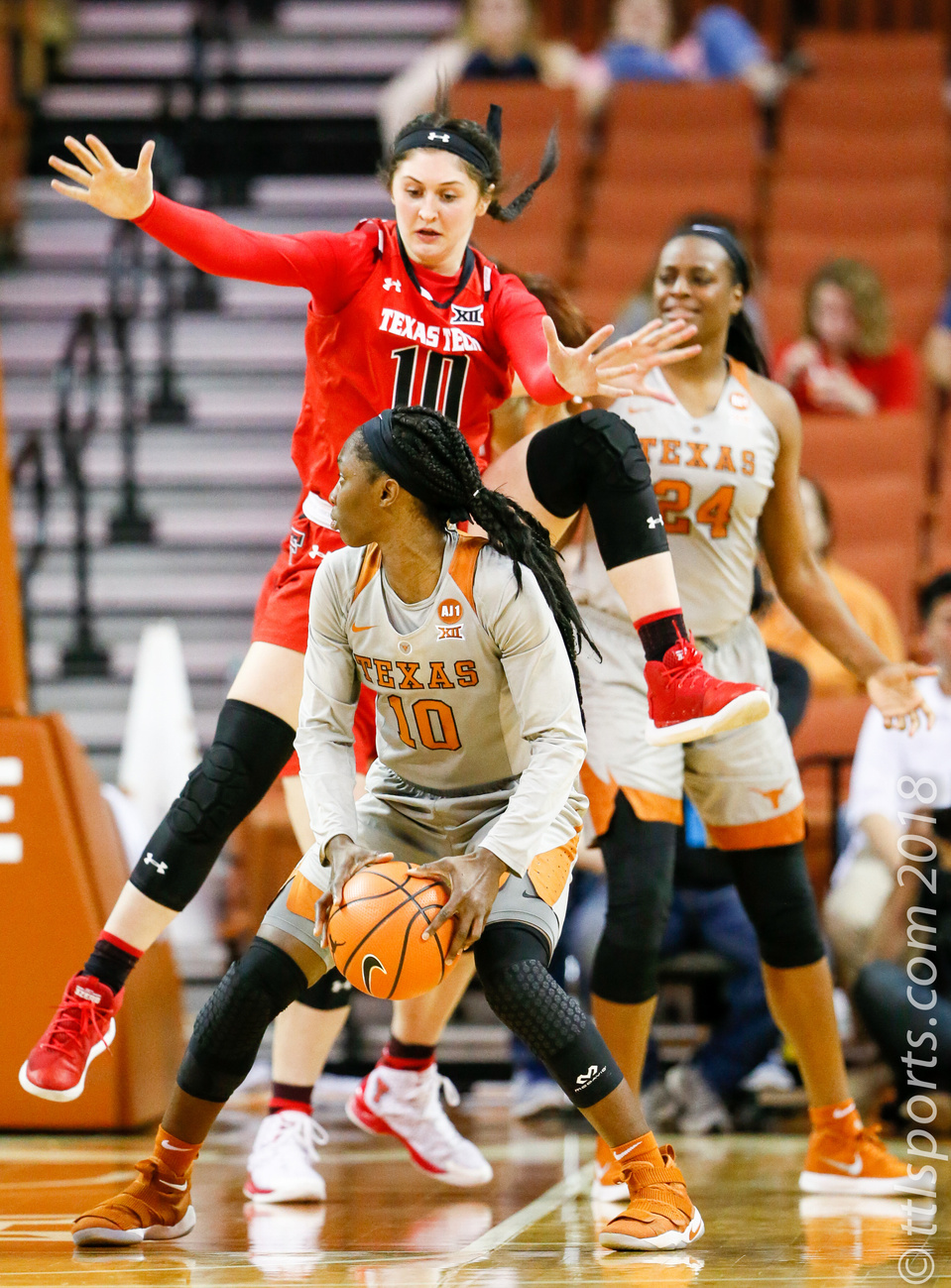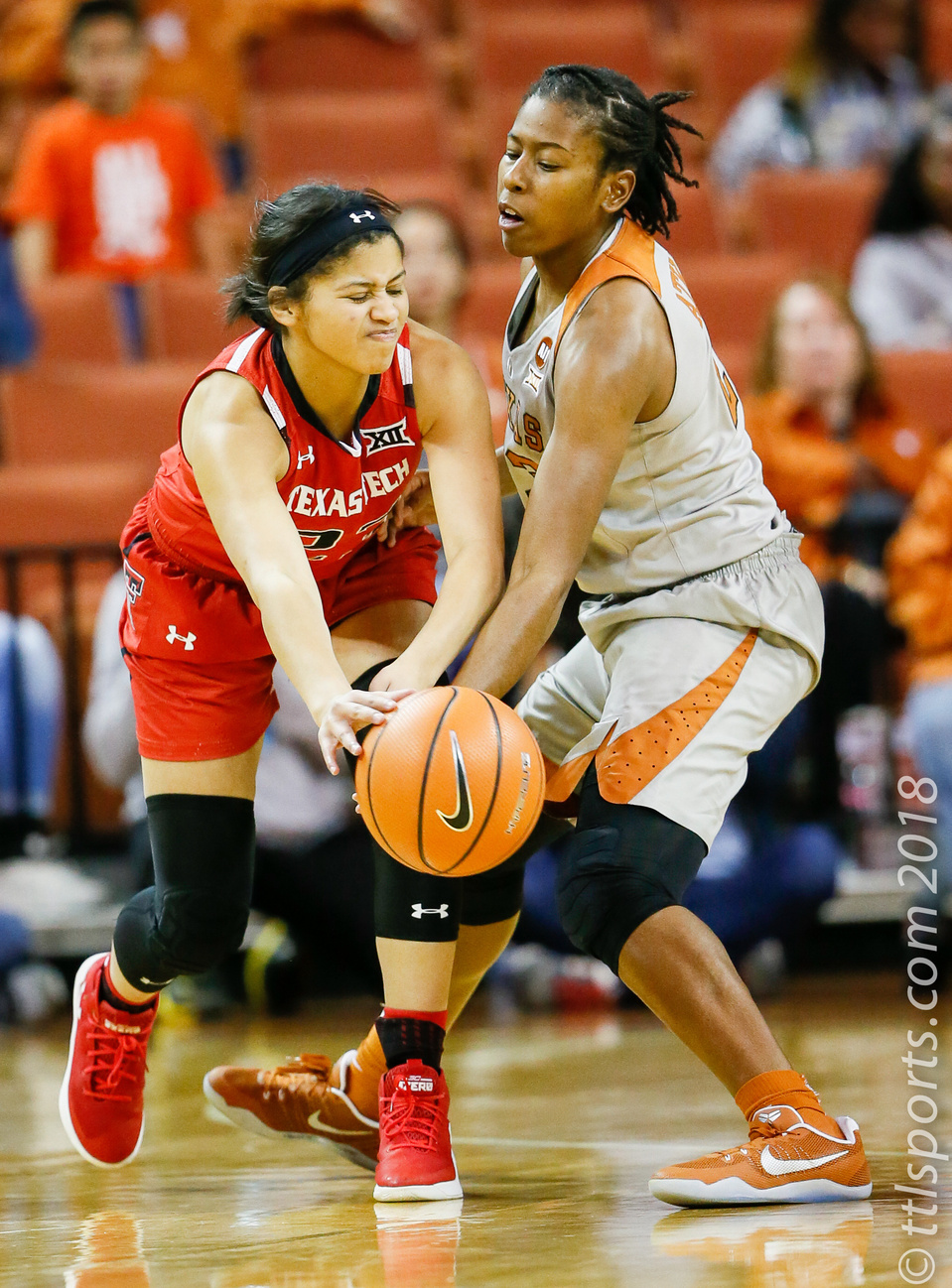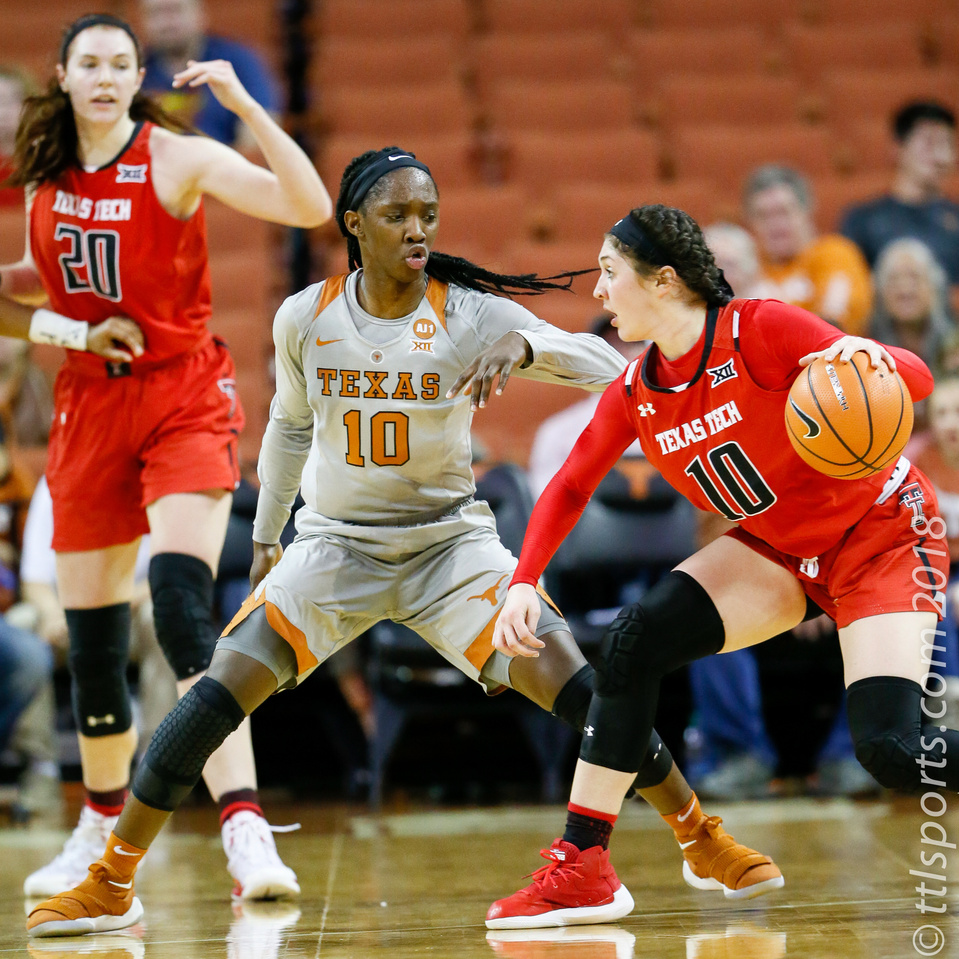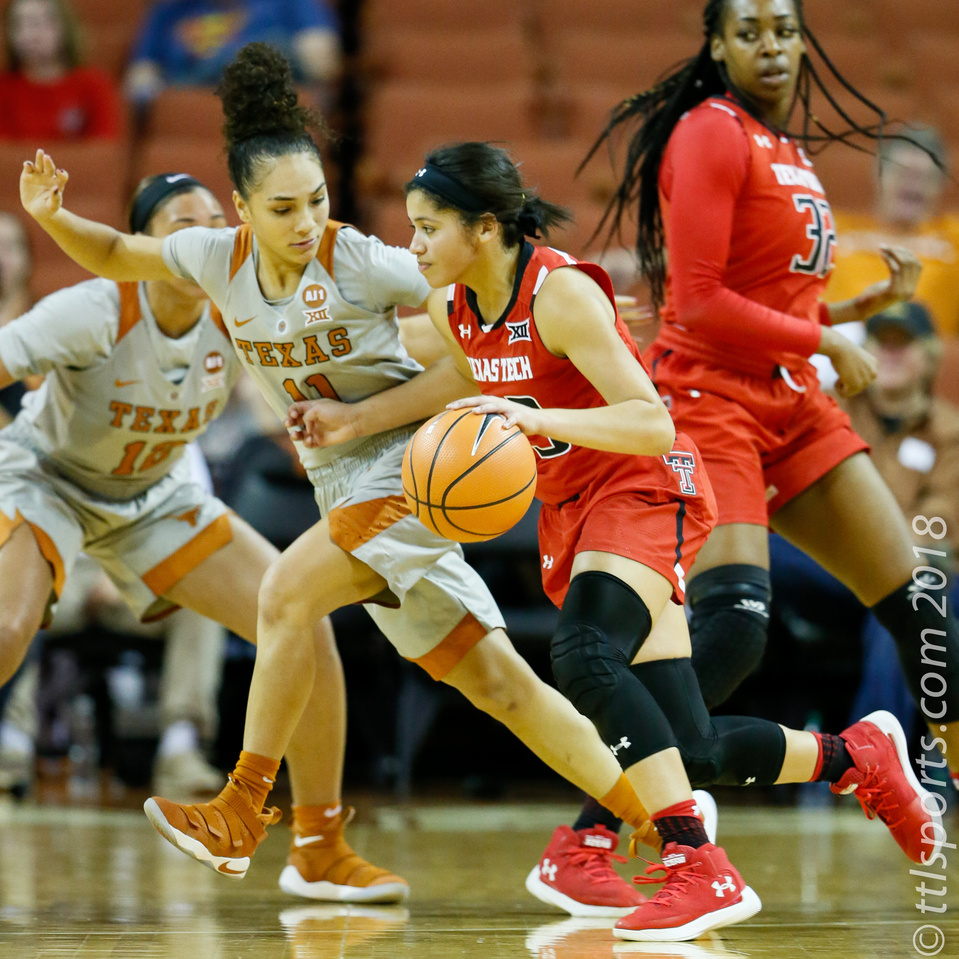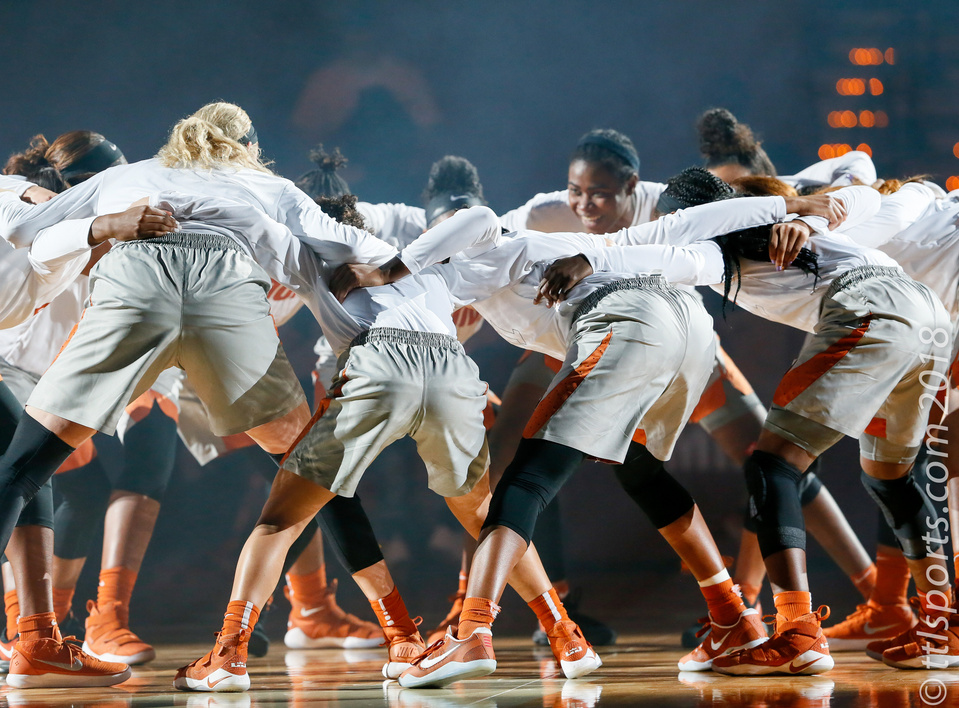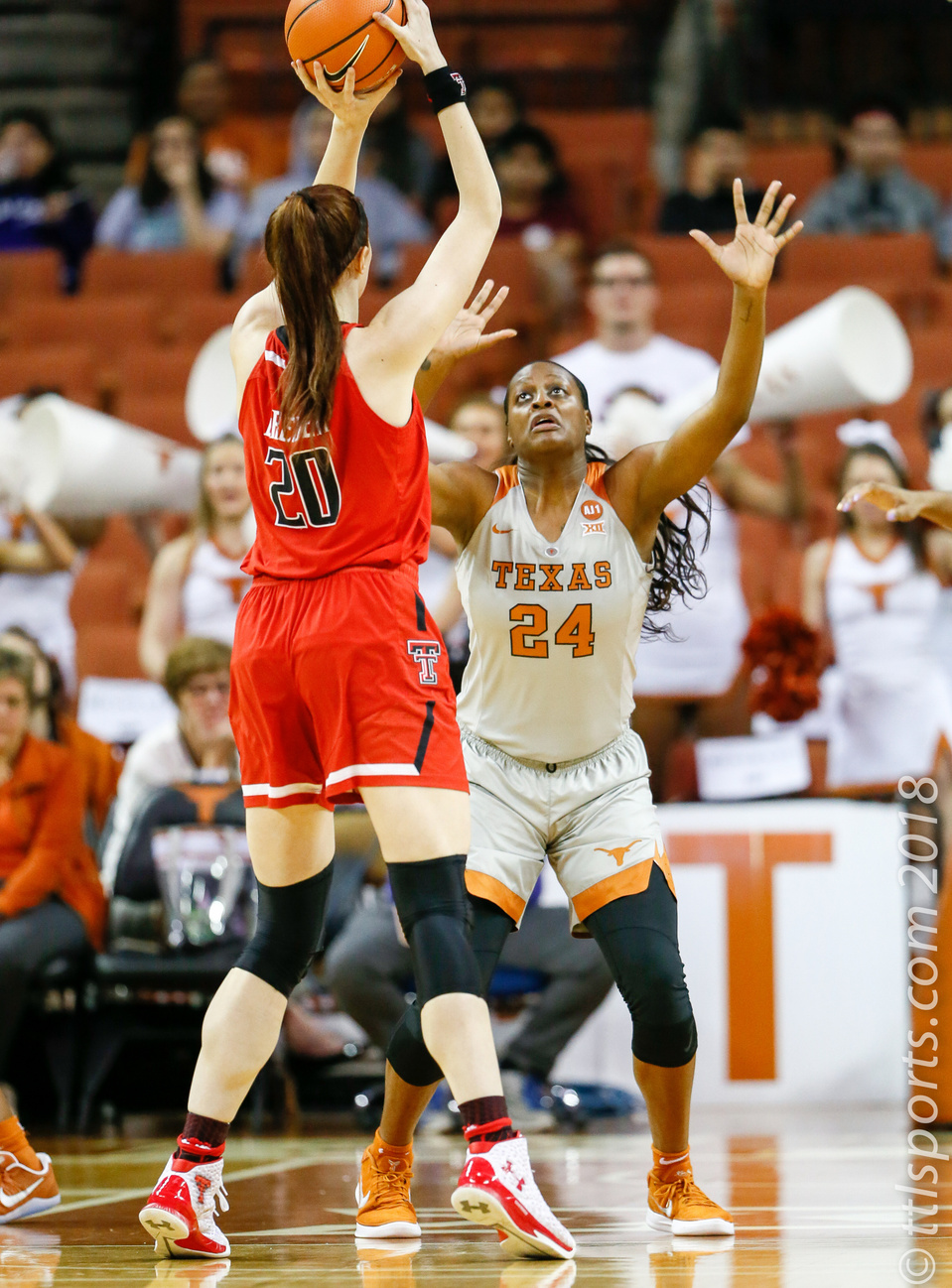 It was an historic meeting as the University of Texas Lady Longhorns (20-4, 11-2 Big 12) met the Texas Tech Raiders (7-17, 1-12 Big 12) for their one-hundredth meeting.
Despite their lopsided 90-39 loss to Texas in their last meeting, the Red Raiders came to the Erwin Center with confidence. "They (Texas Tech players) thought before the game, we could win this game. Our coaching staff did as well" said Texas Tech Head Coach Shimmy Gray-Miller. "That's why we spent so much time watching film and coming up with a game plan. We really believed that we could win this game."
And that preparation seemed to pay off as Texas Tech as they controlled the first quarter and led 19-16. UT Head Coach Karen Aston looked to the bench to claim control of the game. The Longhorn dominated the middle quarters, and fell into a defensive posture to repel an attempted rally by Tech.
"I also want to compliment our bench tonight. I thought that they were the difference in game
tonight. I didn't think that our starters were as sharp as they had been in the past" said Aston.
All 12 Texas players who saw action in the game played double-figure minutes. Joyner Holmes and Brooke McCarty led the scoring with 13 points each, and Joyner missed a double-double by one rebound. Sug Sutton, Ariel Atkins and Jatarie White all scored in double digits. The Longhorns shot 52.9 percent (37-of-70) from the field, but was out-rebounded for just the third time this season 35-33.
Final score was Texas 87 and Texas Tech 72. No. 6 Texas improves to 21-4 and 12-2 in Big
12 Conference play. Texas Tech drops to 7-18, 1-13 Big 12.
"Credit to Texas Tech again because they came here with a purpose" said Coach Aston, "they played really hard and with confidence. They did some things to us that we will have to adjust to in the next couple of games unless we want a different outcome."