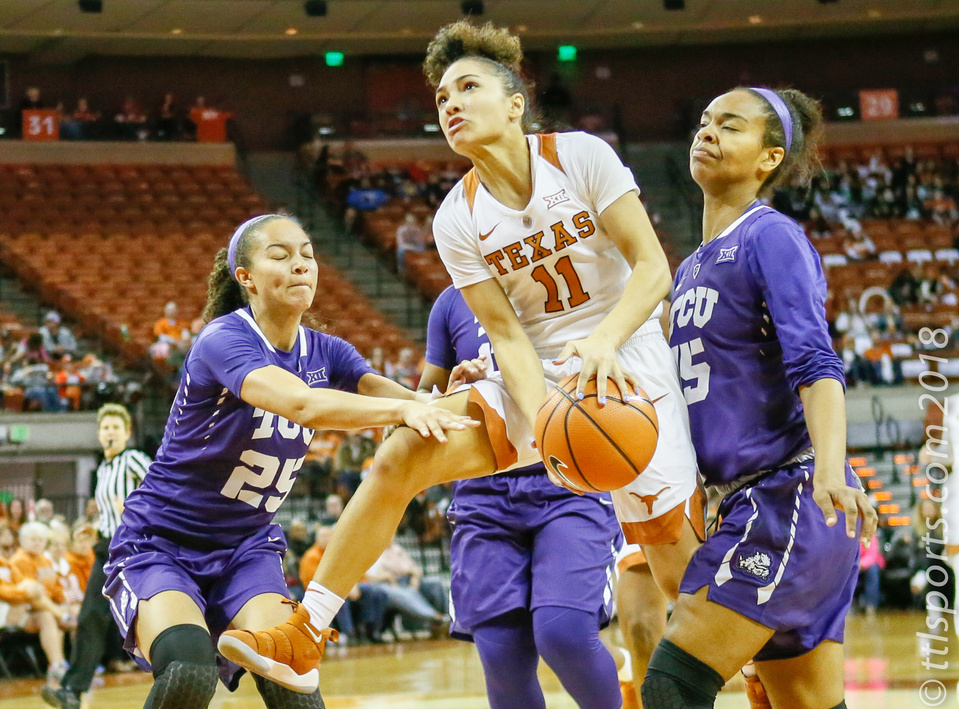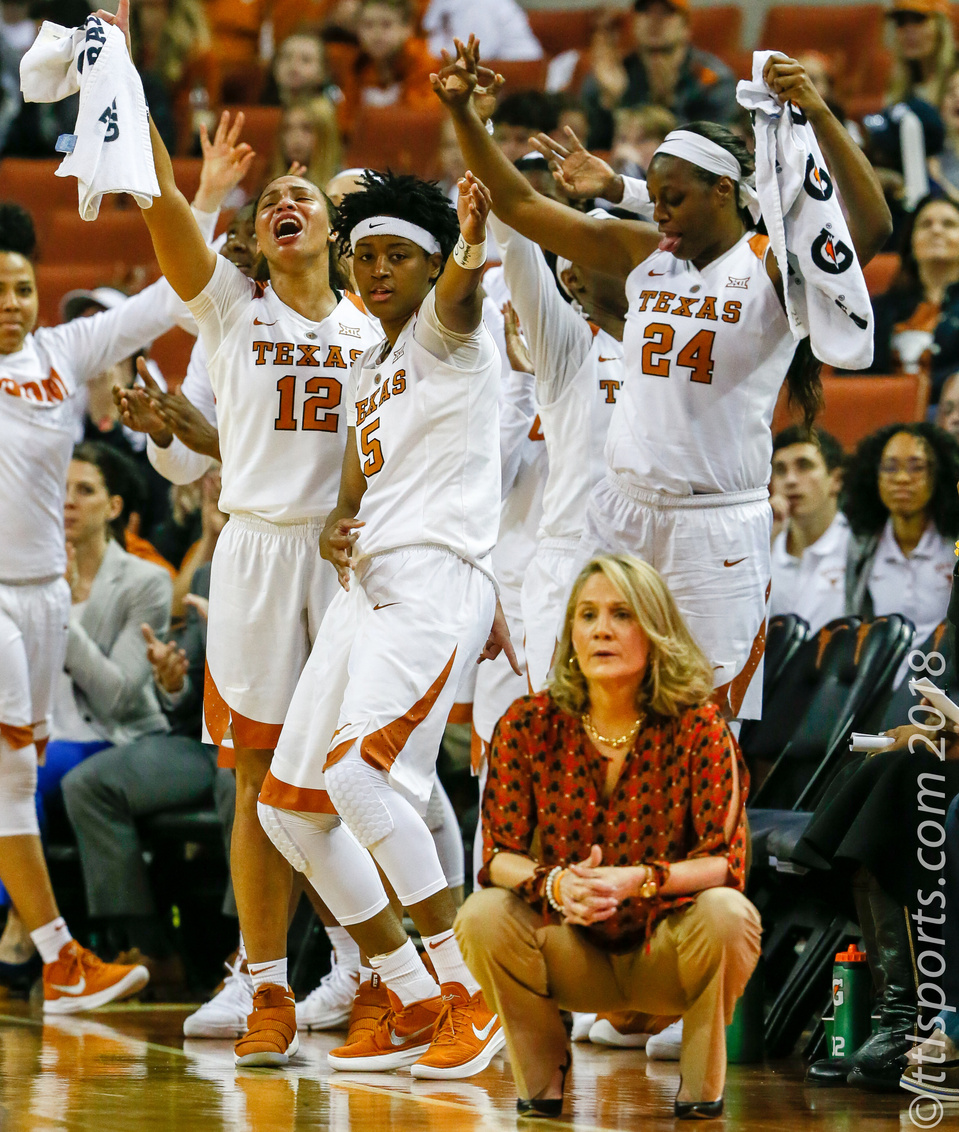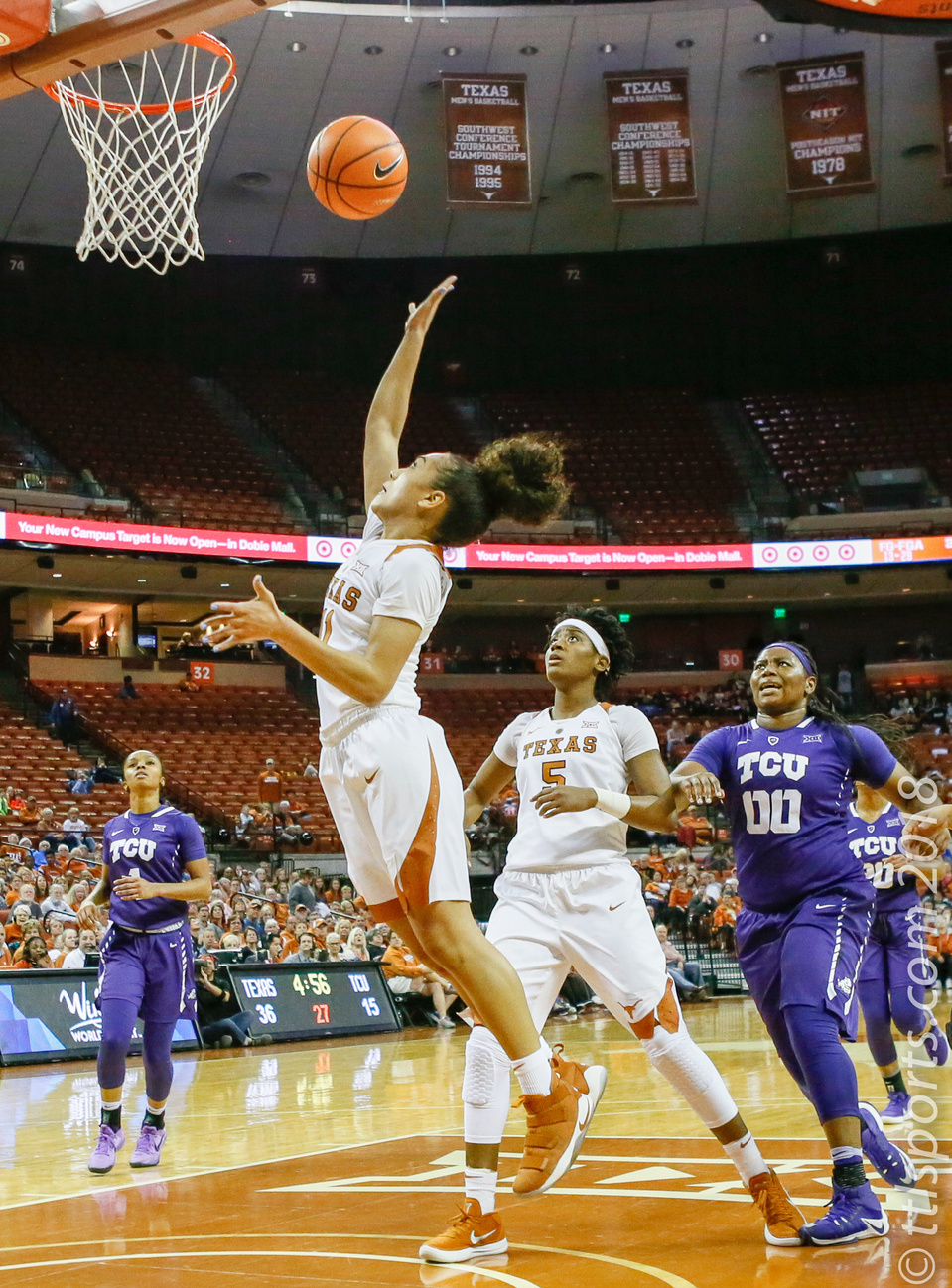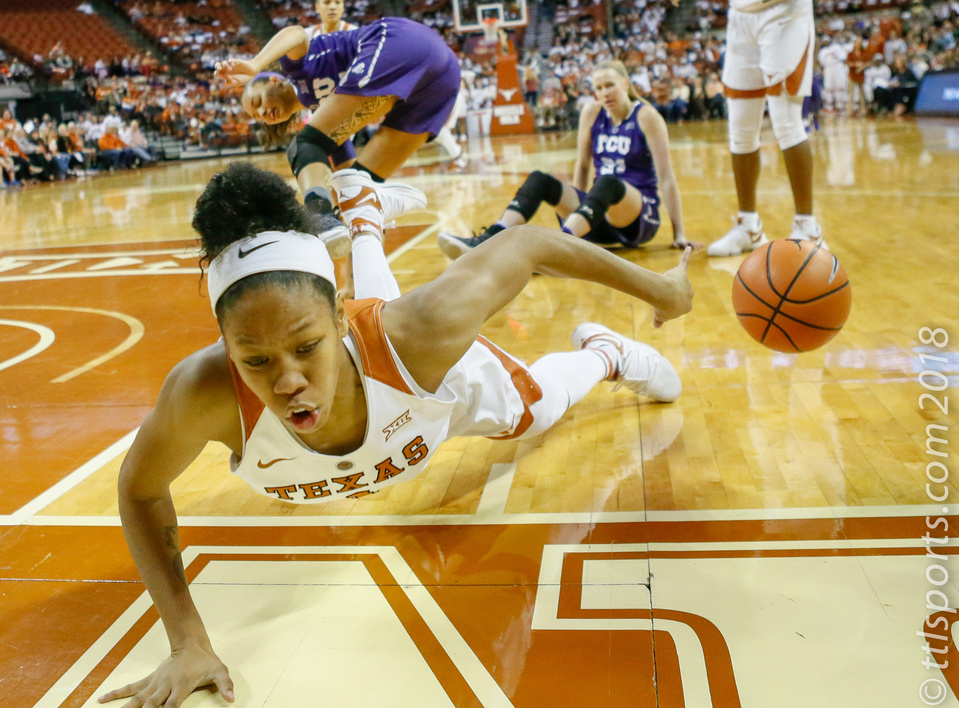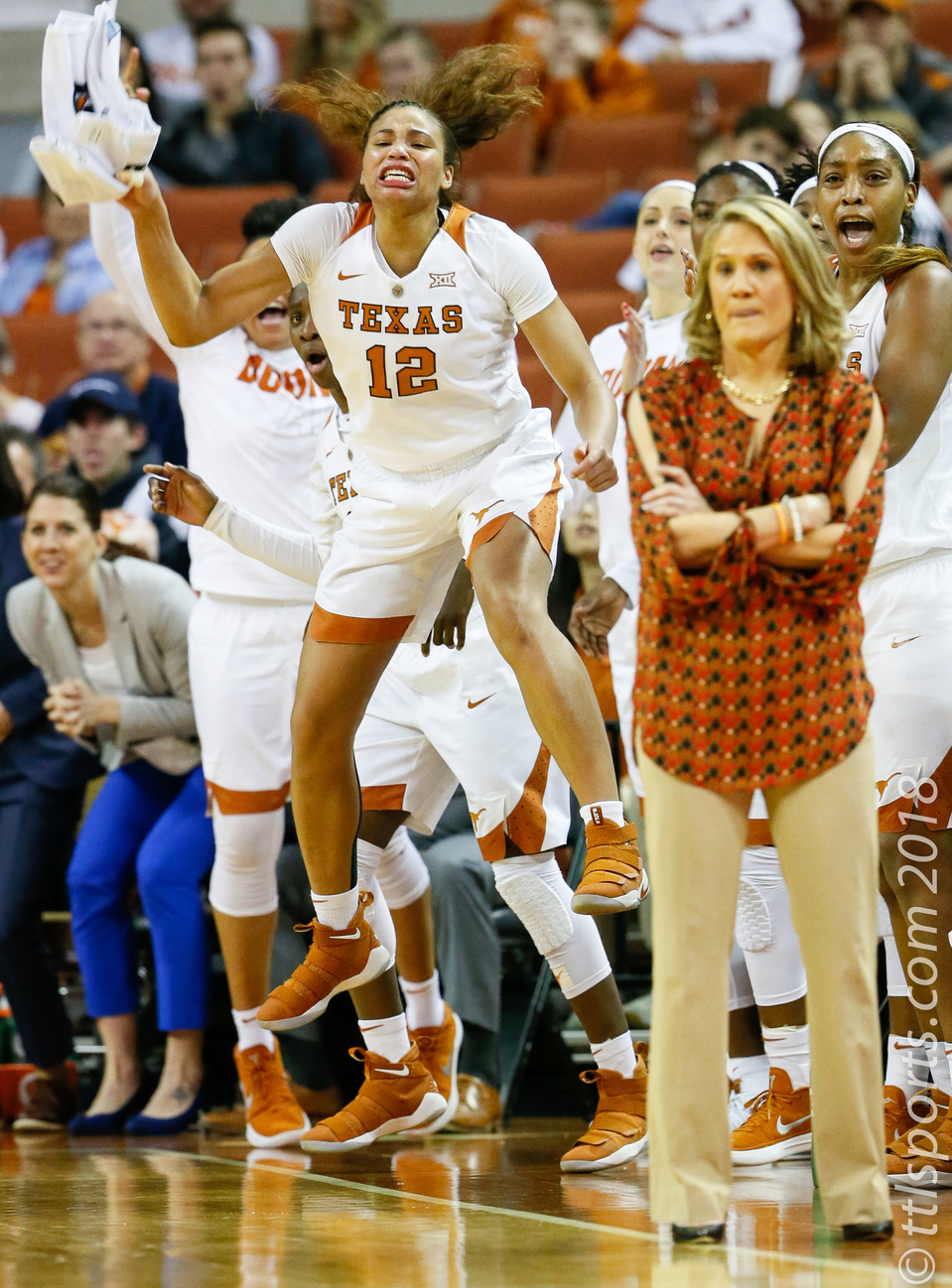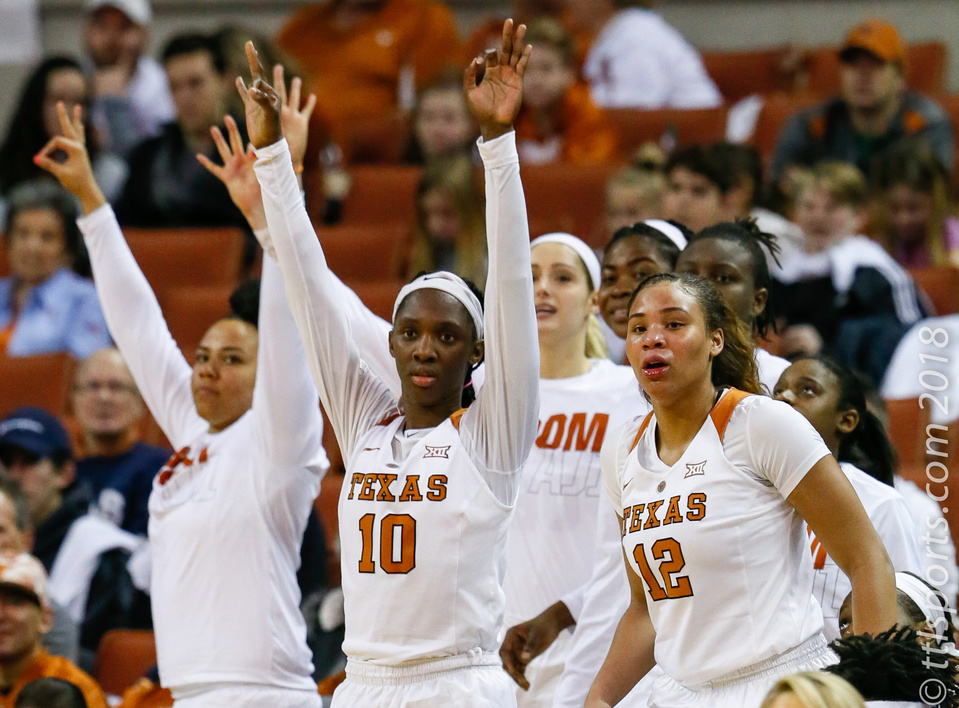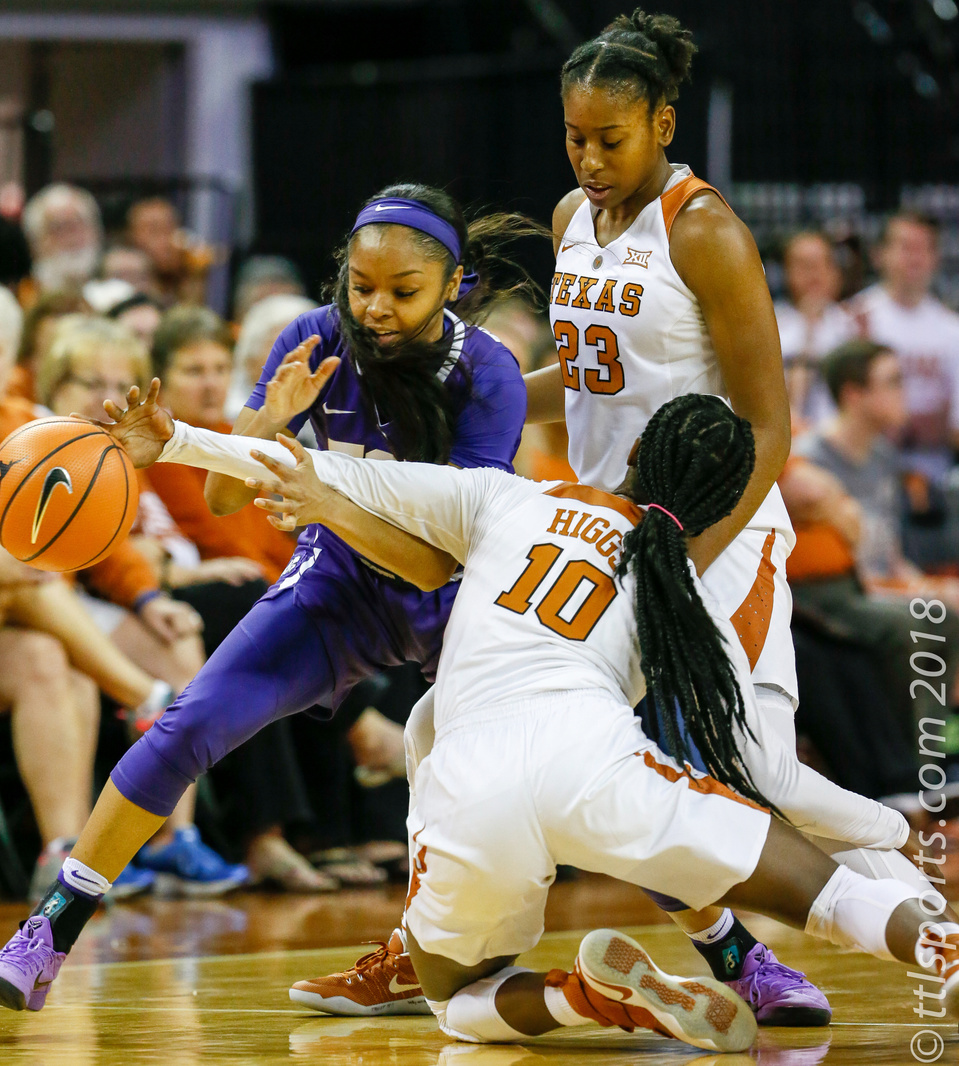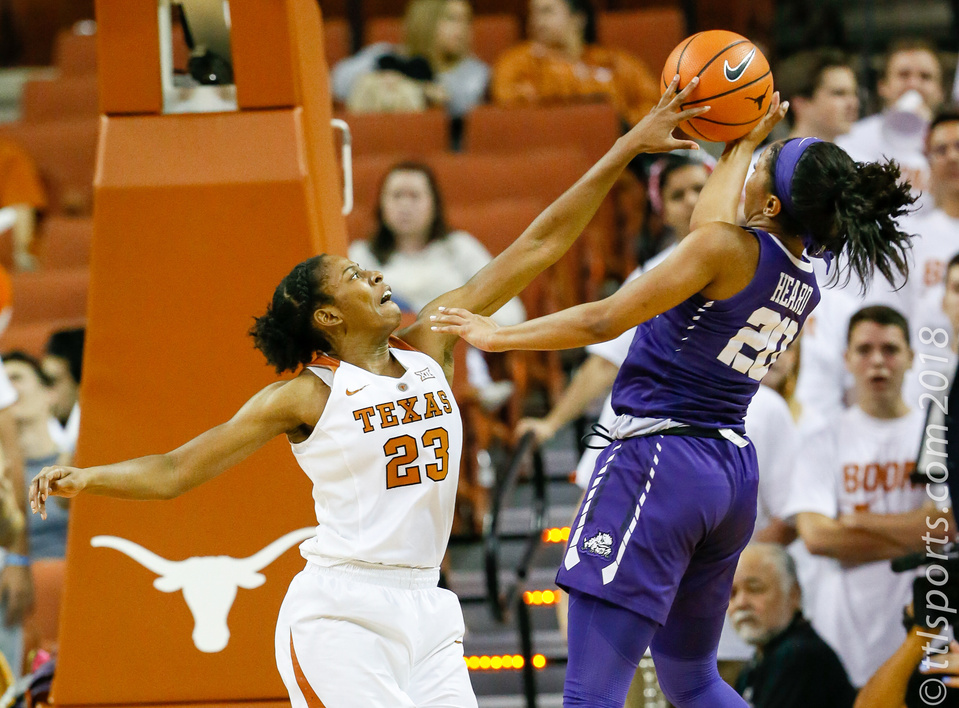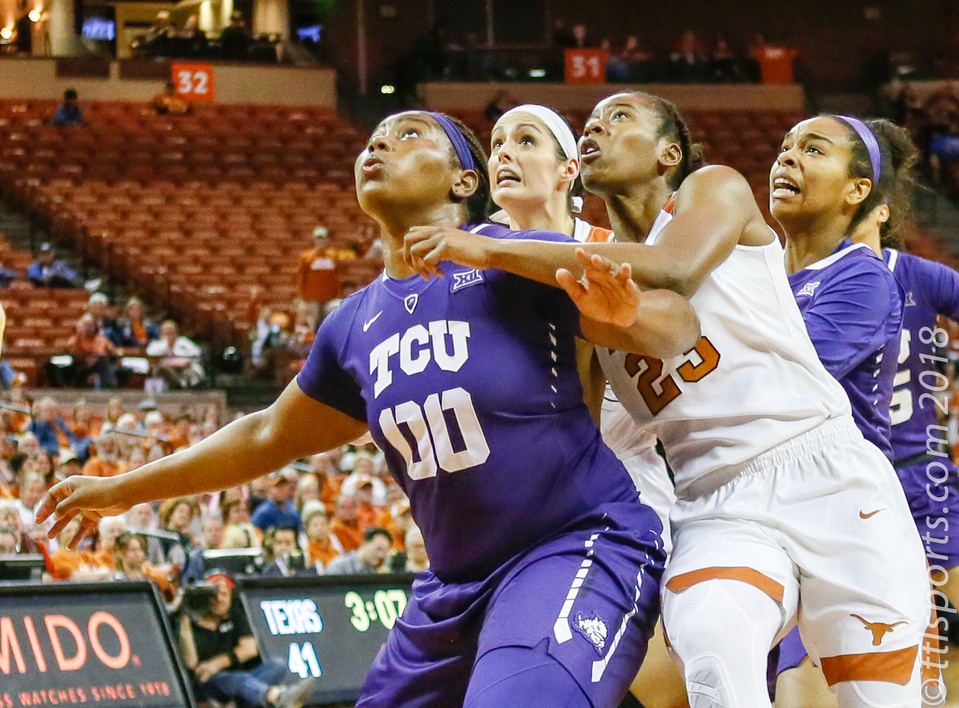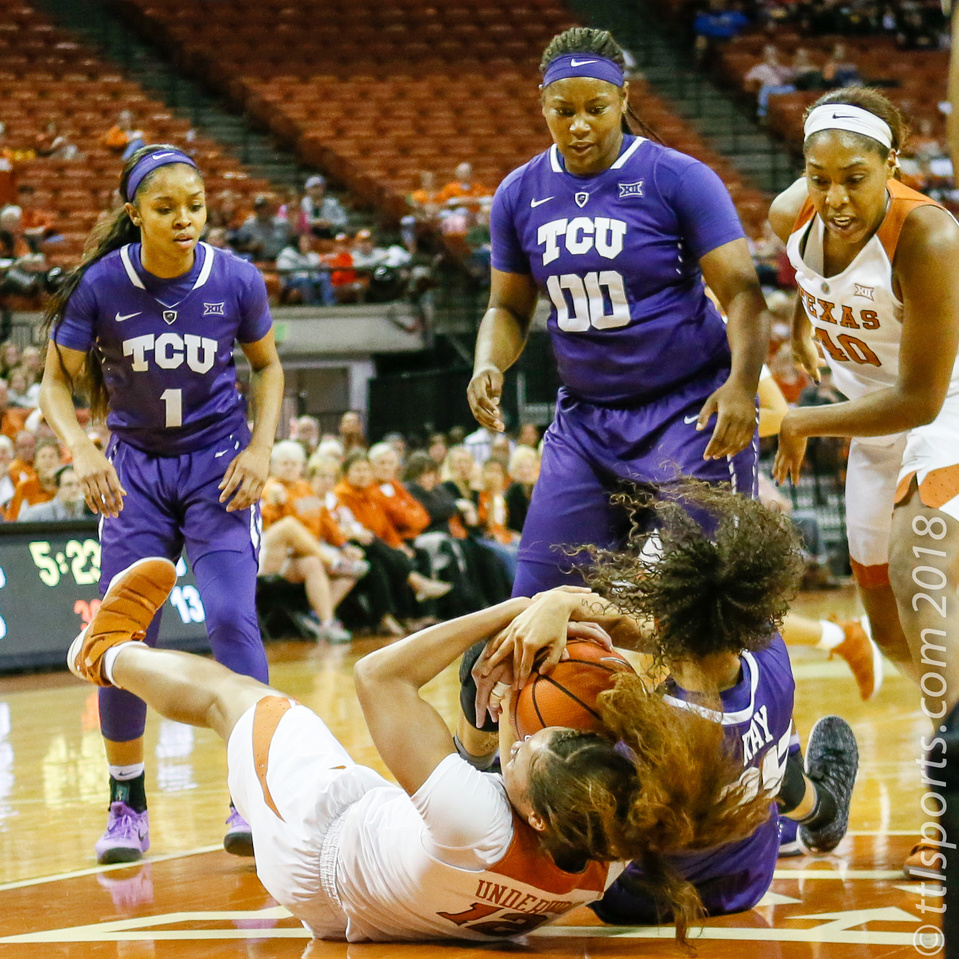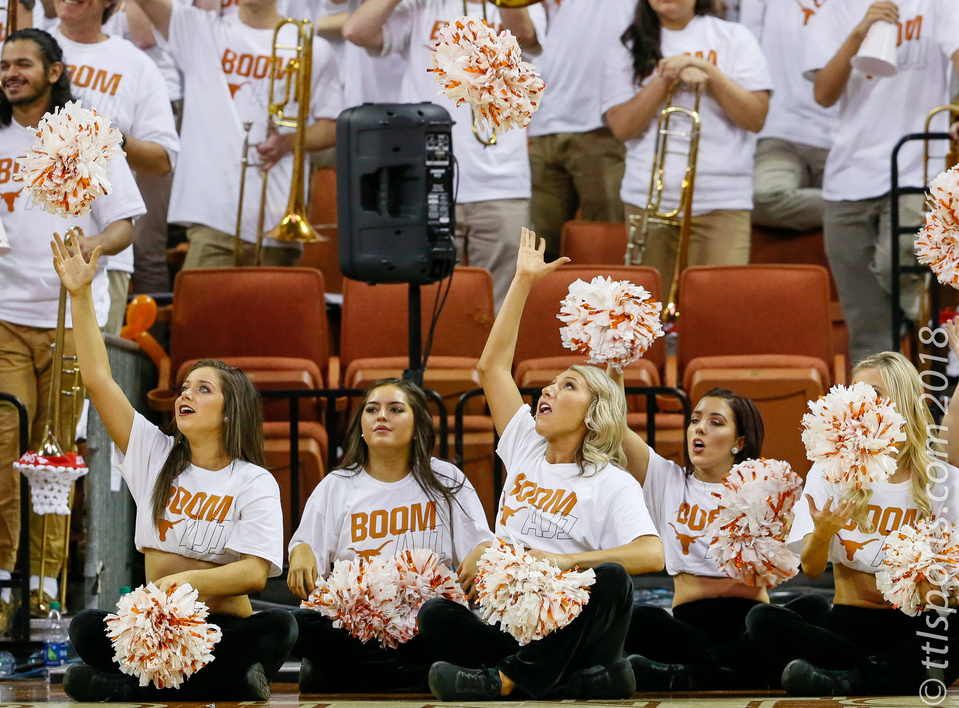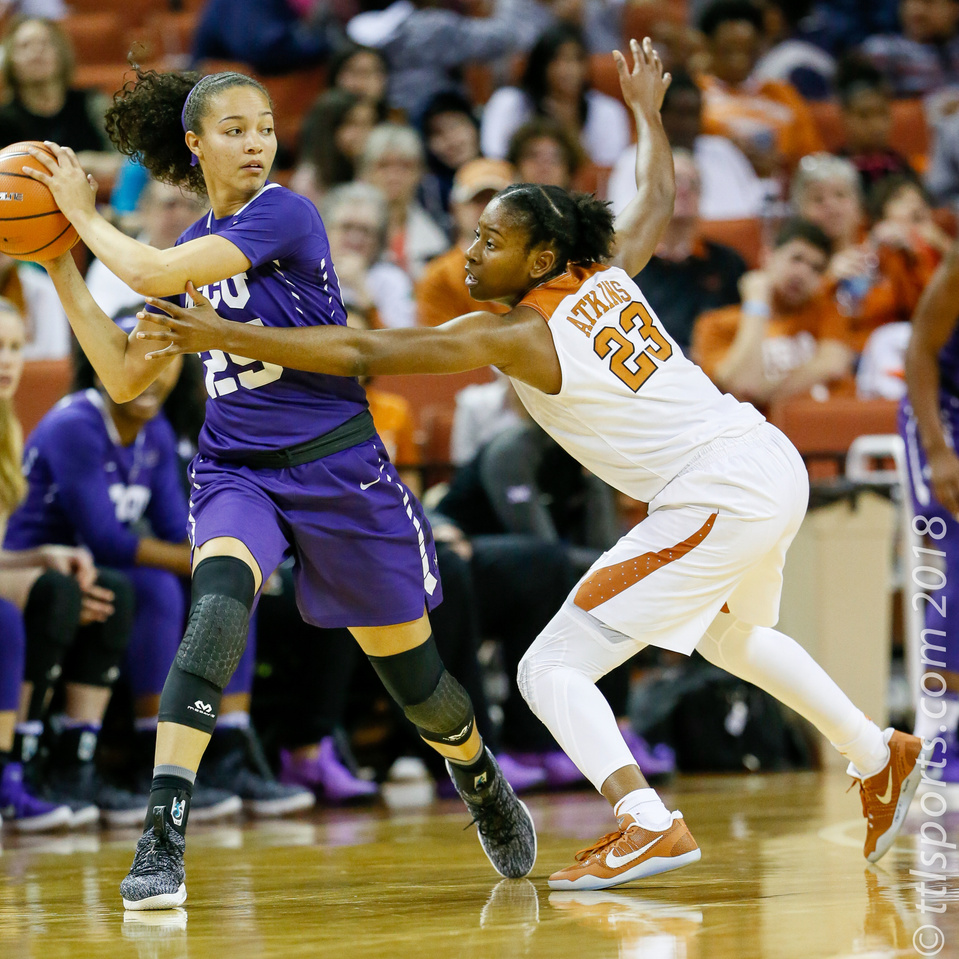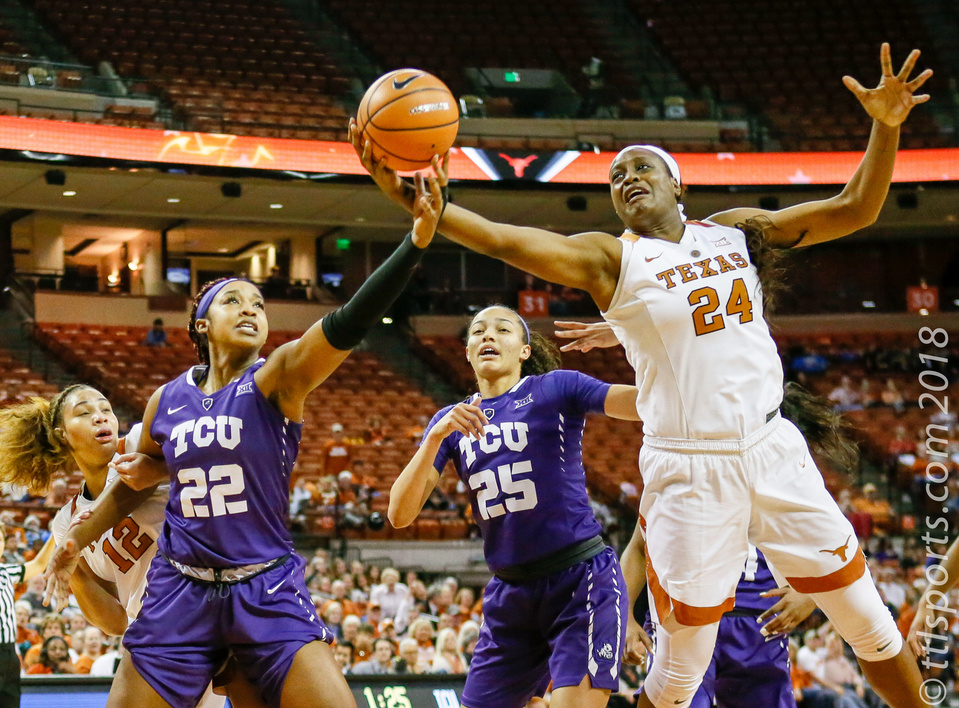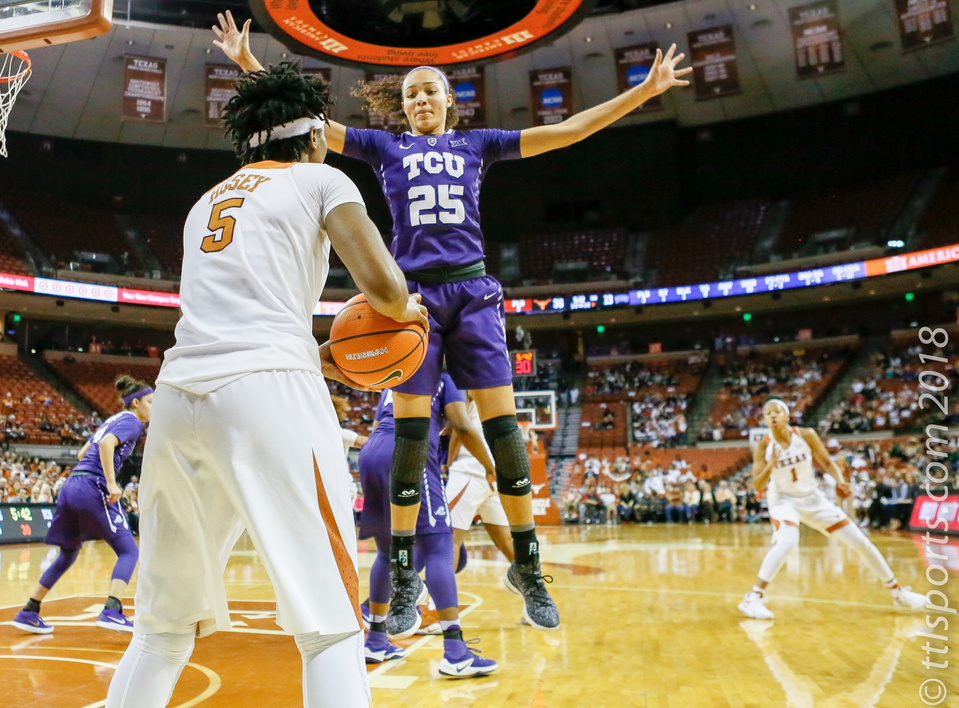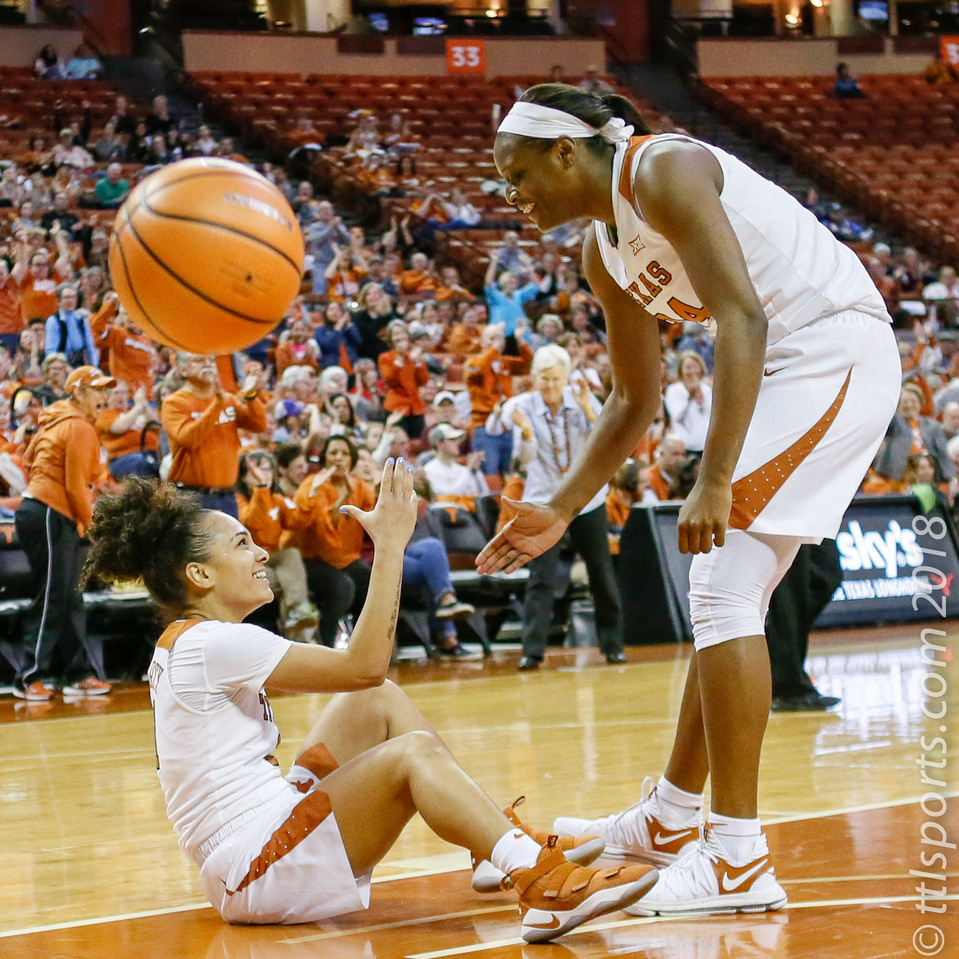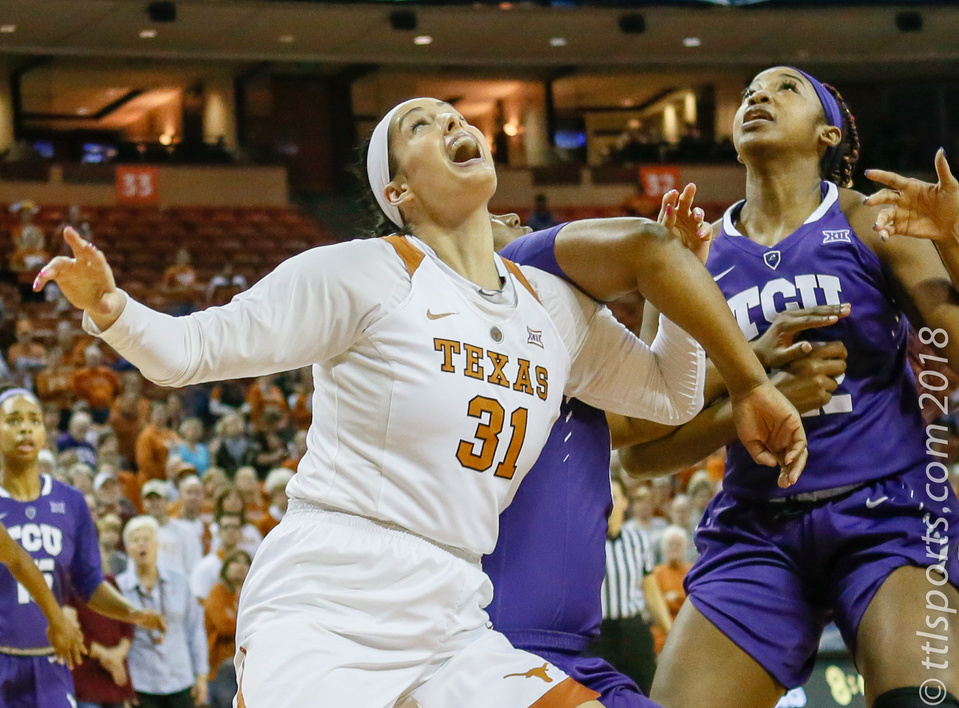 The Texas Women's Basketball took revenge against TCU on a loss earlier this season, beating the Horned Frogs 92-65. Texas executed in all aspects of its game. Texas out-rebounded TCU 44-28. The Longhorns blocked a season-high 11 shots in the game. Texas tied its season high with 10 made three-pointers. And the Longhorns were 10-of-19 from the field.
Texas' Brooke McCarty and Ariel Atkins shared top scoring honors with 16 points. Joyner Holmes contributed 10 points and 7 rebounds. Lauren Heard was the top scorer for TCU with 18 points. Amy Okonkwo added 13 points.
With the win, No. 8 Texas improves its record to 18-4 overall and 9-2 in Big 12 Conference play. No. 22 TCU drops to16-6, 7-4 Big 12. This was Texas' fourth win this season against an Associated Press Top-25 team, against three losses. The Longhorns are 6-0 when scoring 90 or more points.
Reflecting upon the win, Texas Head Coach Karen Aston said "clearly, we wanted to win today and you definitely feel, I would say, a little more motivated when you're coming off of a heavy loss to the team before. But realistically, every game is the same right now and we need to have that kind of approach for every game."
Commenting on what Texas did differently from their previous meeting, TCU Head Coach Raegan Pebley said "I think they've picked up their pressure in the last few games and it's clear to me, from an outside prospective, that they wanted to see more effort out of their team, more people play at Ariel's (Atkins) level and I think when they do that, they're pretty good. "
Texas returns to action on Monday, when it travels to Morgantown, W.Va., to face No. 21/21 West Virginia.