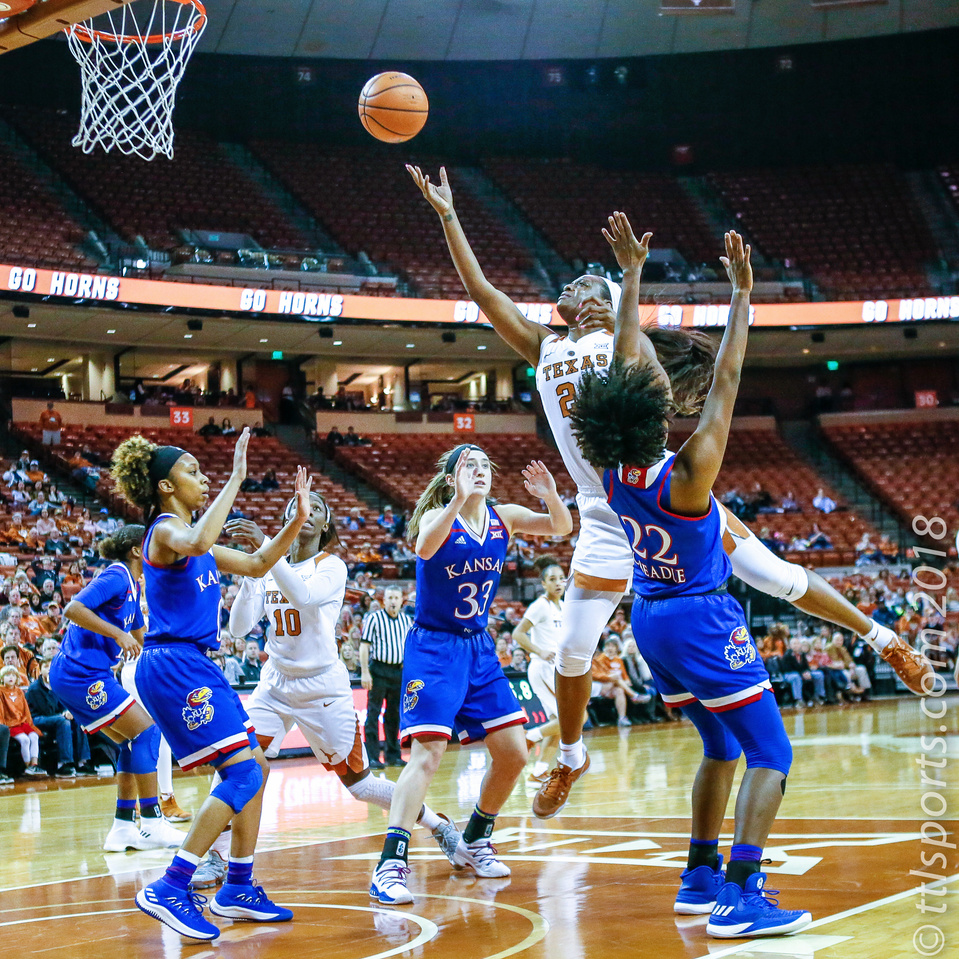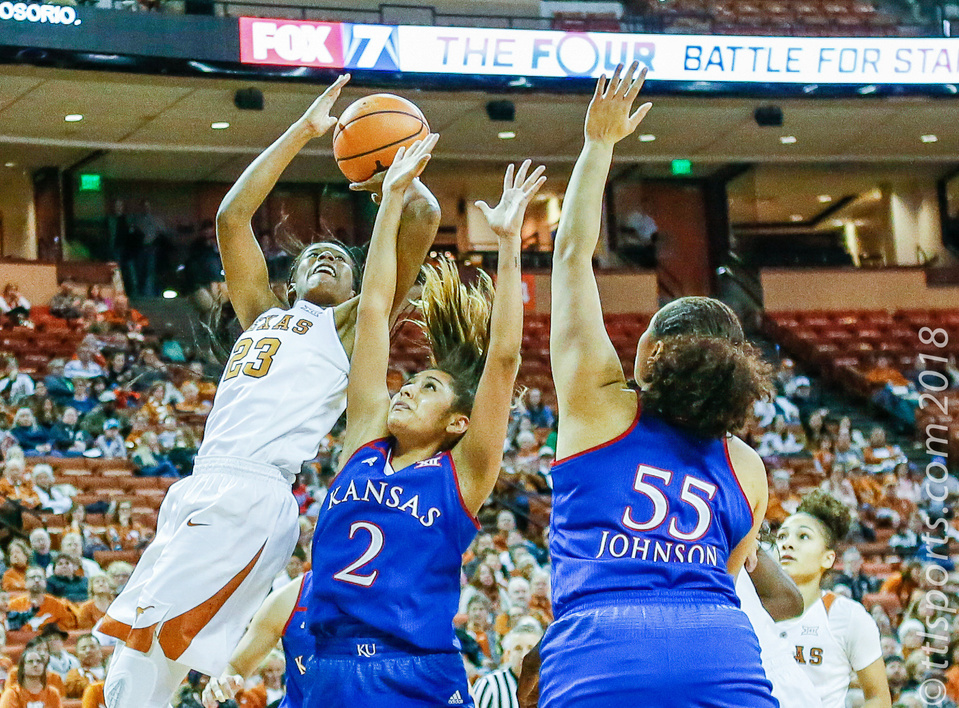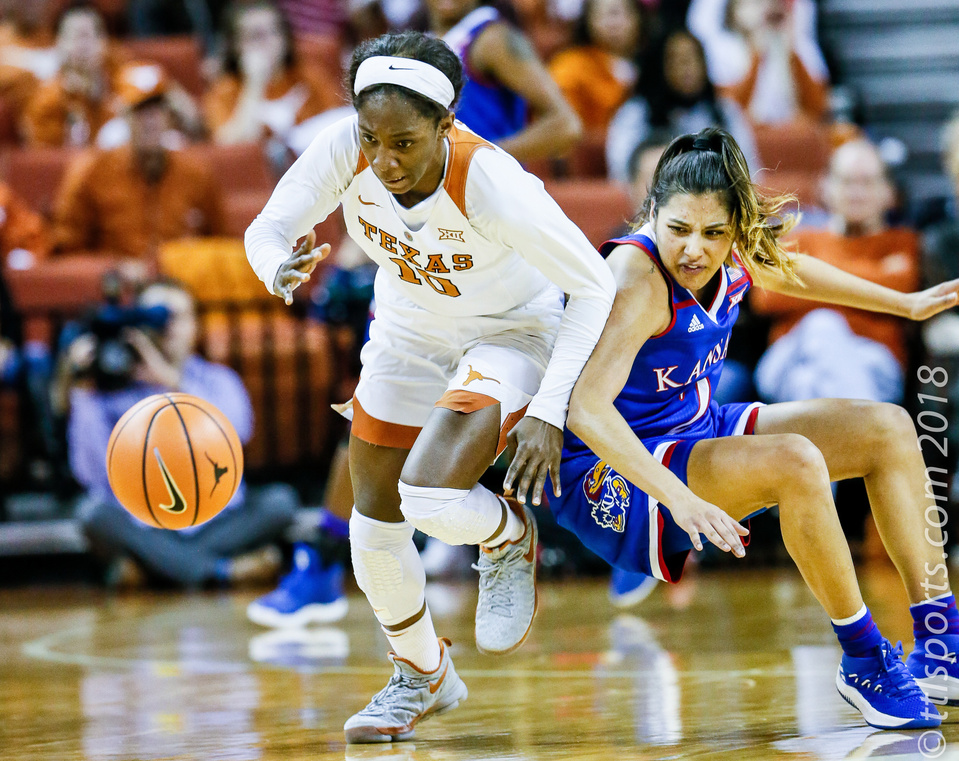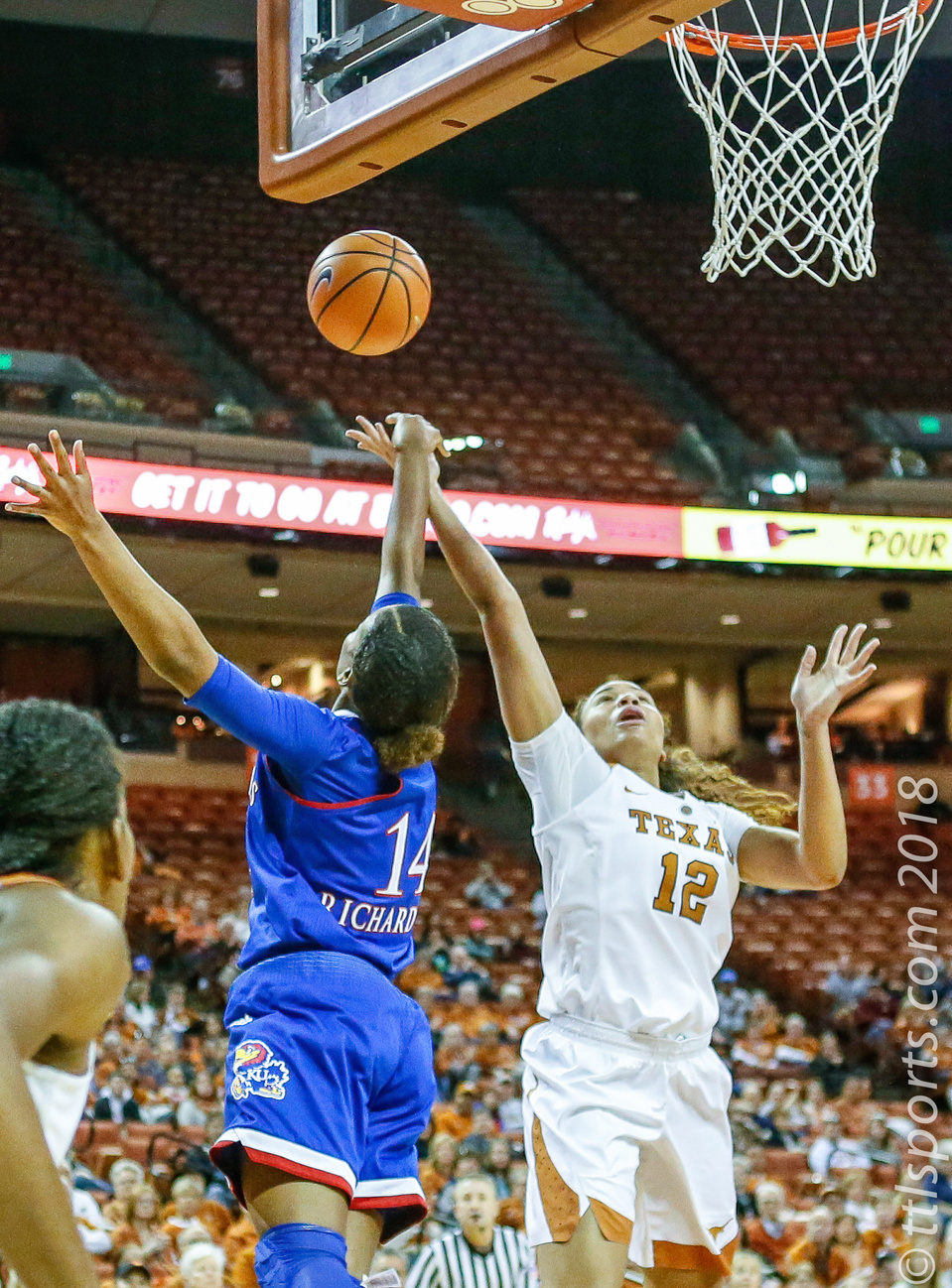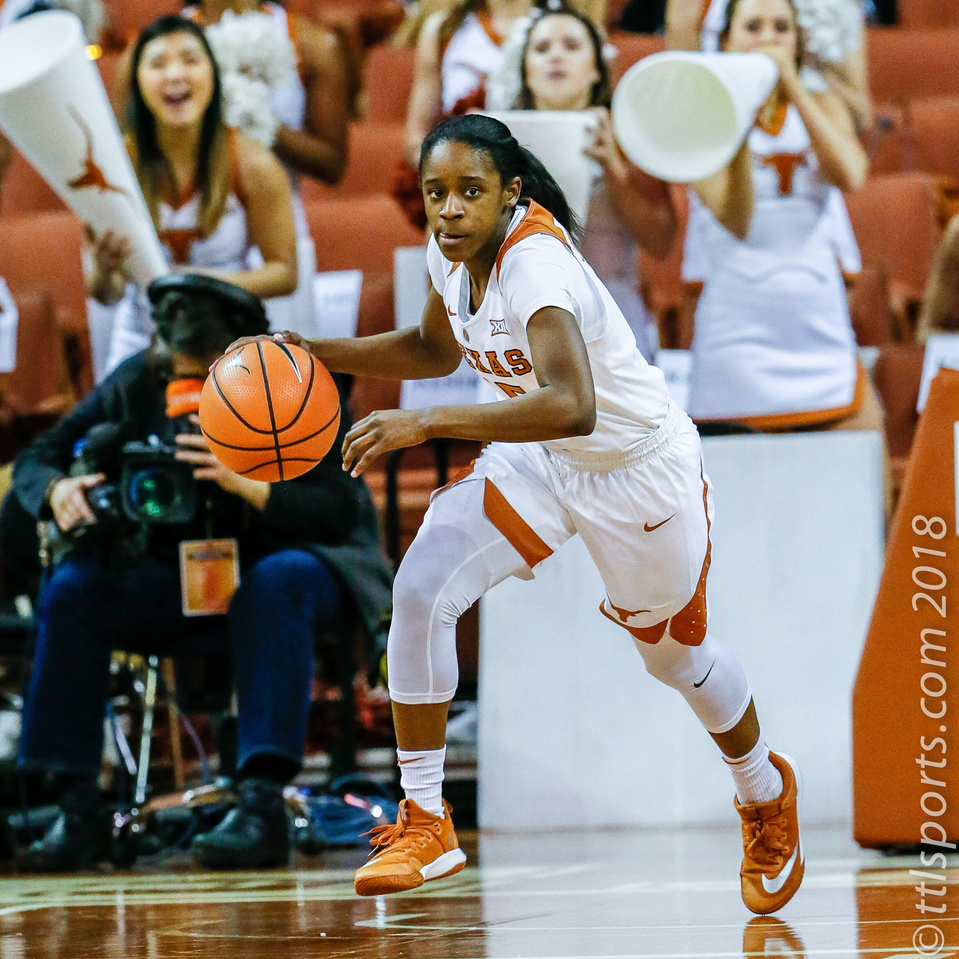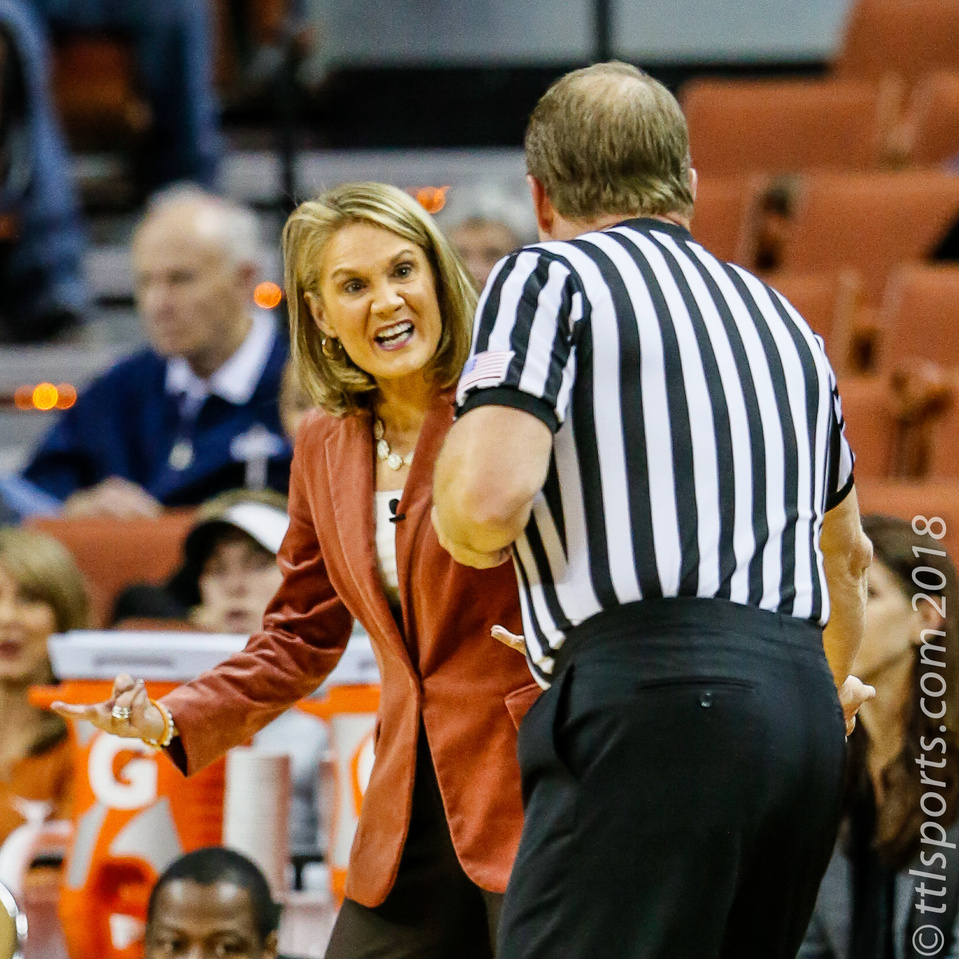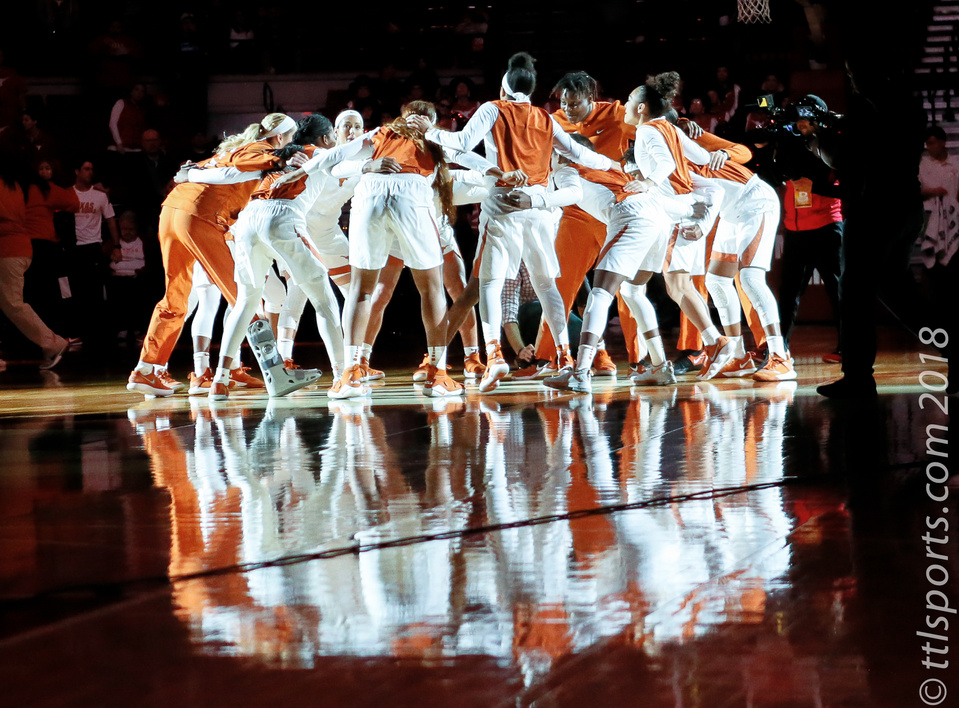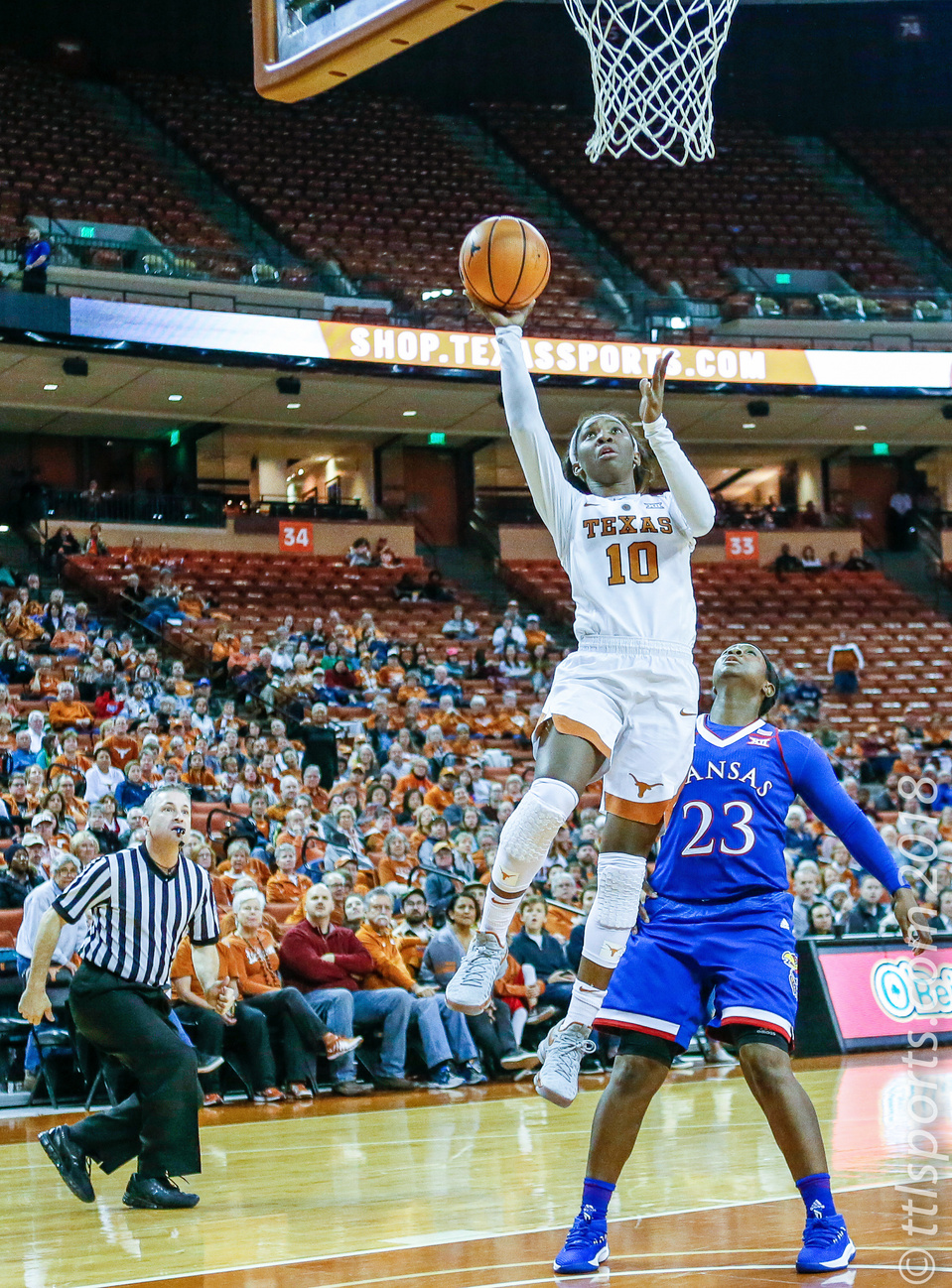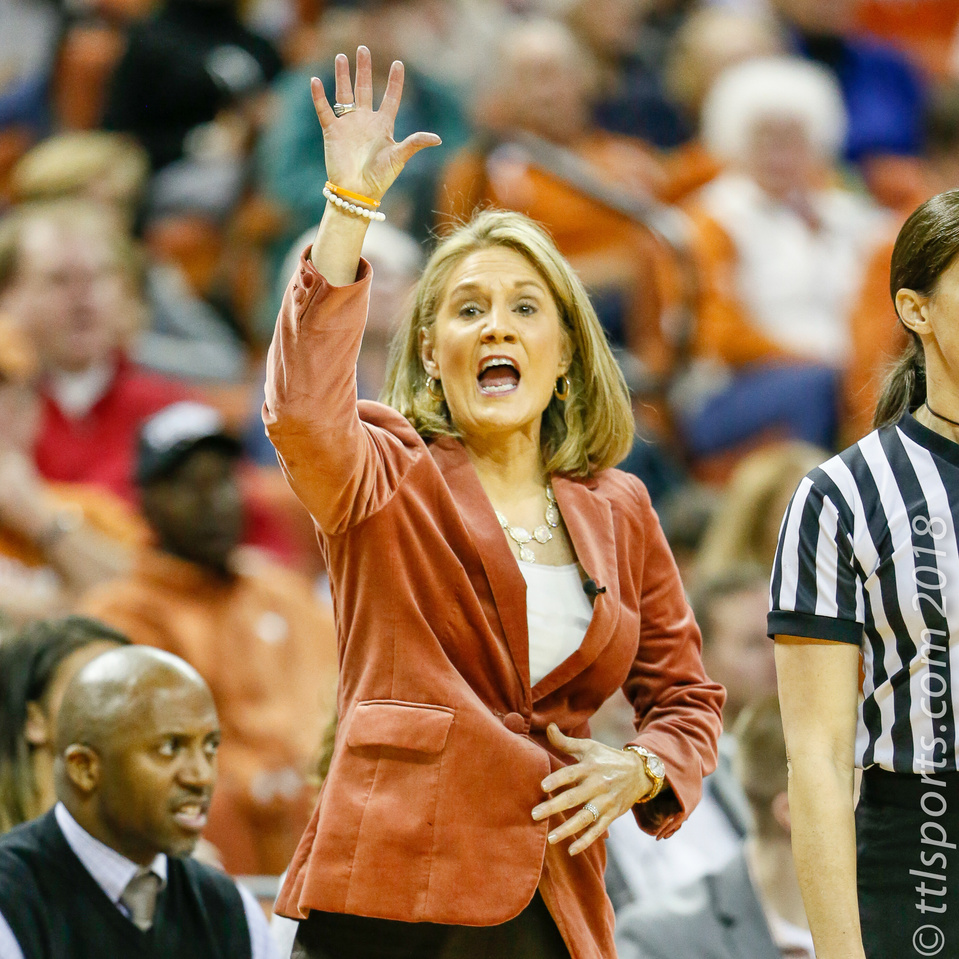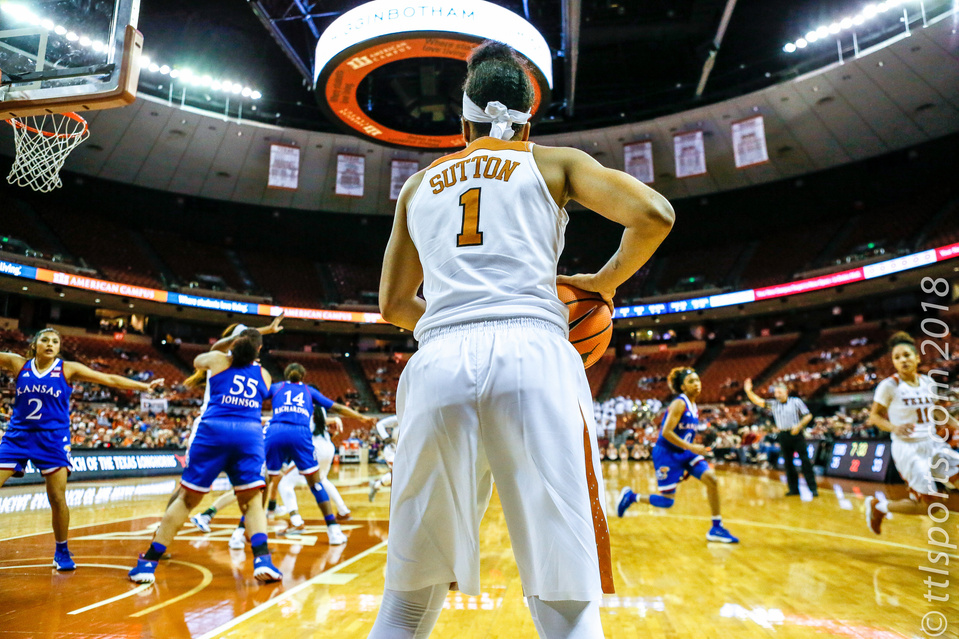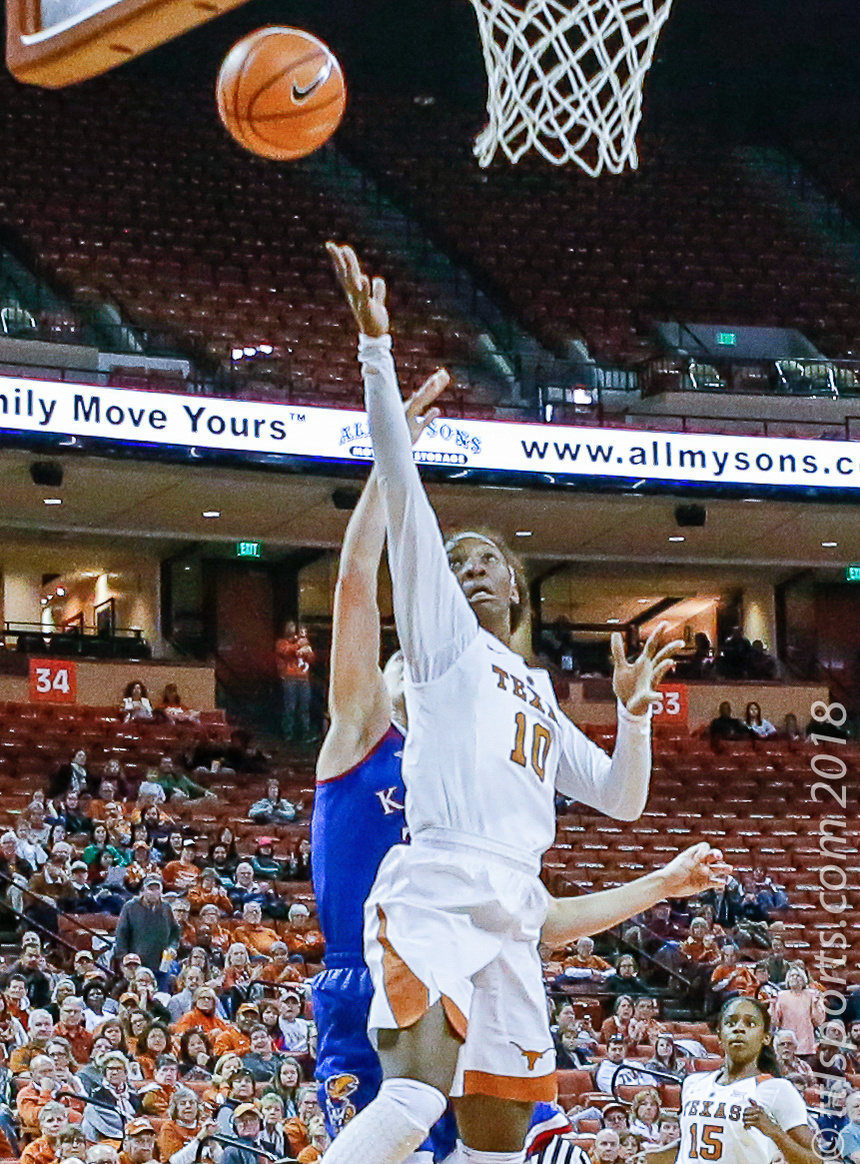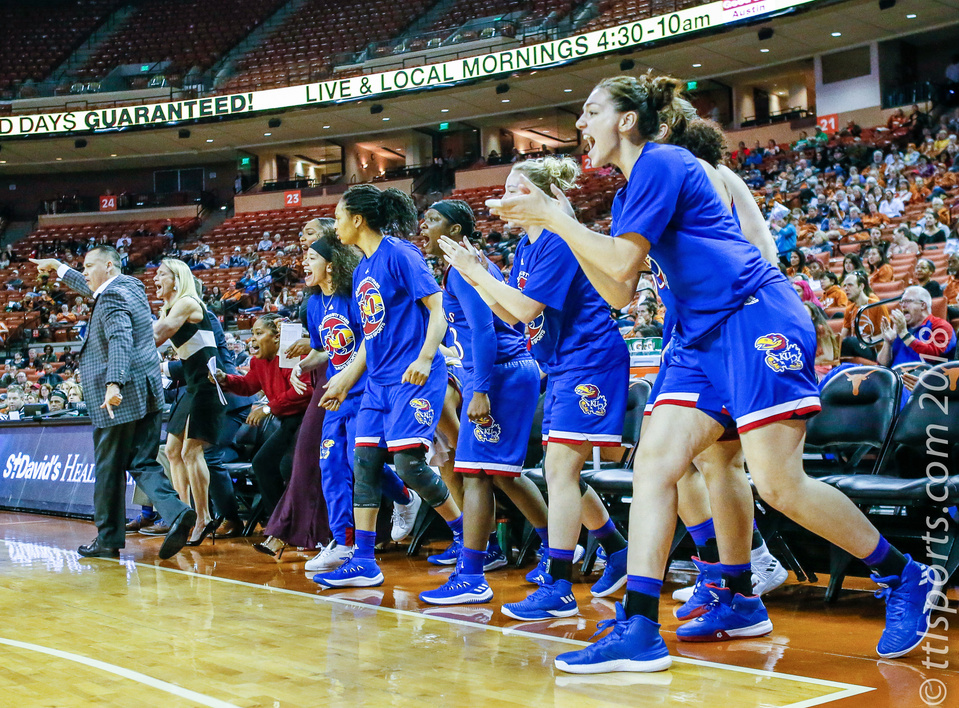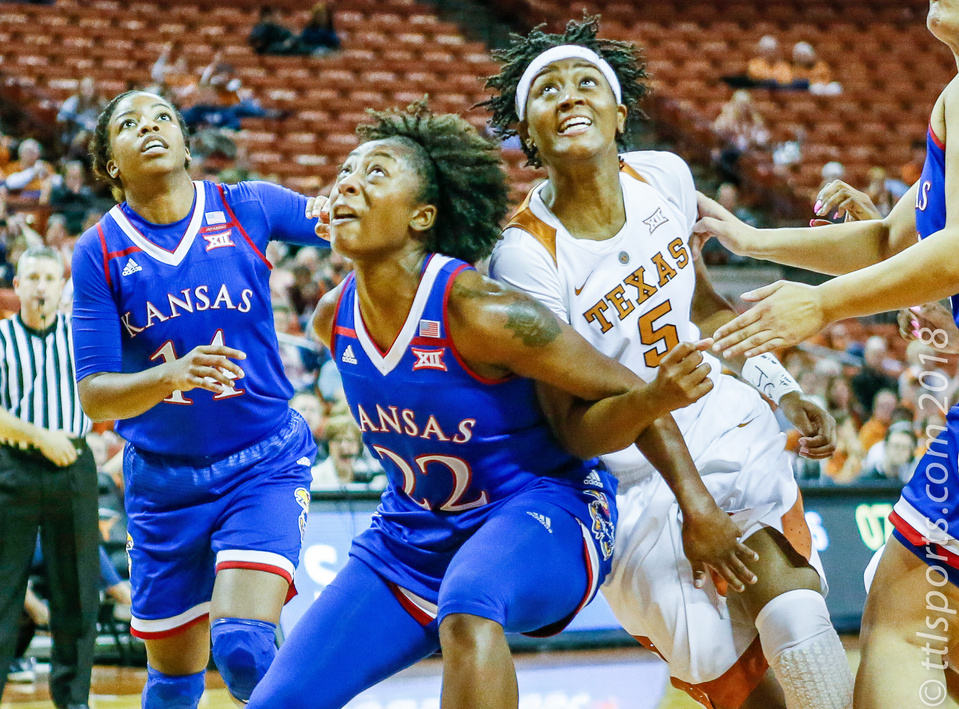 The No. 7 Texas Longhorn women's basketball team took-on the Kansas Jayhawks and hoped to rebound from a 79-77 loss at TCU. Texas leads the all-time series against Kansas 24-10, and is 11-4 on the home court.

The Jayhawks came out strong and handled the Lady Longhorns in the first period, leading 20-16. Kansas led by 5 points in the final minute, but Texas closed the gap to 2 points at the half. Kansas took a 31-29 lead into the locker room. Kansas outshot Texas 43% to 35% from the field.
Texas came out on fire to start the second half, out scoring the Jayhawks 14 to 4 in the first five minutes and 28 to 19 in the period. Texas domination continued into the final frame. Final score was Texas 79, Kansas 62. Texas led by 20 points in the final minute of the game.
The Longhorns out-rebounded the Jayhawks 47-27, brought down a season-high 26 offensive rebounds, and tallied 13 steals. Senior guard Ariel Atkins scored a game-high 22 points, along with nine rebounds, six steals, three assists and three blocked shots. Junior guard Lashann Higgs scored 17 points, had two assists and two steals in 22.
Commenting on the game Texas Head Coach Karen Aston said "The first half was a few things, I mean it was maybe still feeling sorry for ourselves a little bit over our performance at TCU." She added "But I did think that we played a really good second half other than a little bit too much fouling. I thought, offensively, we got in a pretty good flow. Ariel (Atkins) was terrific the entire game."
Ariel Atkins opined "I think we're learning how to pay attention in practice, learning how to focus better and learning how to prepare with the mindset that we have to go in and actually use what the coaches tell us in the game."
No. 7 Texas improved to 14-2 overall and 5-1 in the Big 12 Conference. Kansas fell to 11-6 overall and 2-4 in the Big 12.
Texas returns to action on Monday when it plays host to No. 1 UConn at the Frank Erwin Center is slated for 6 p.m.