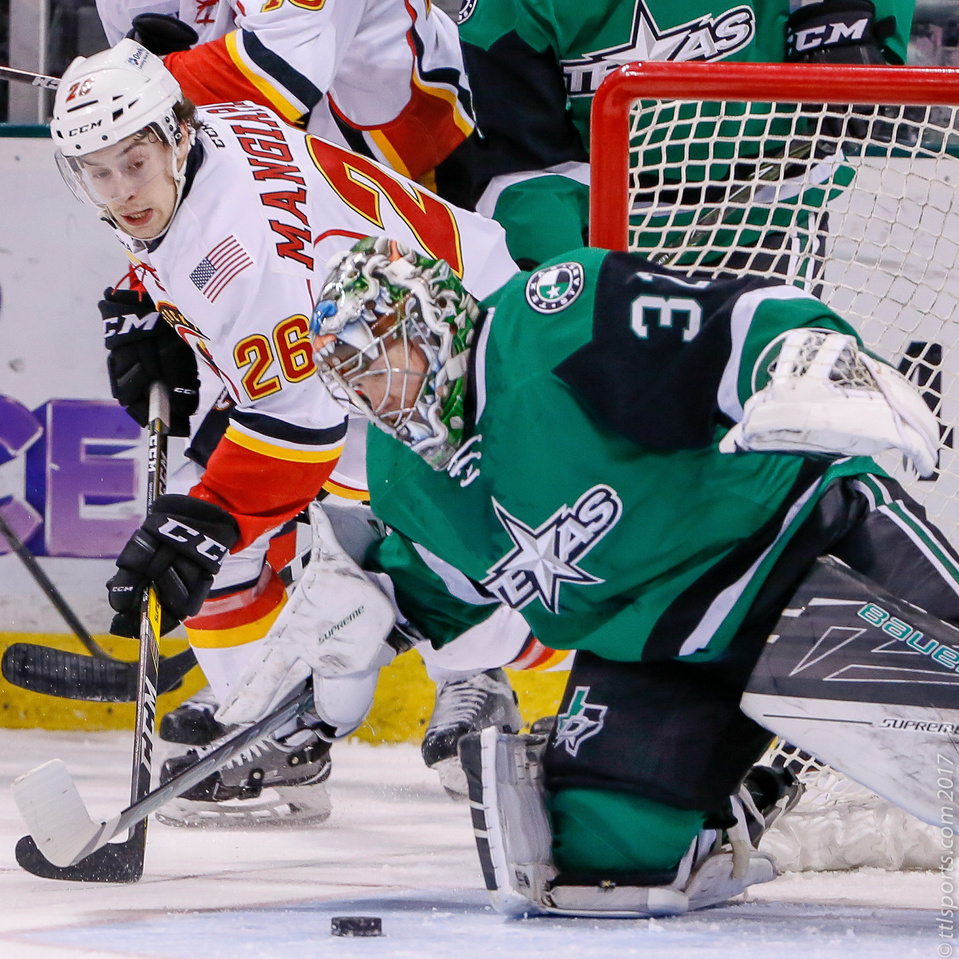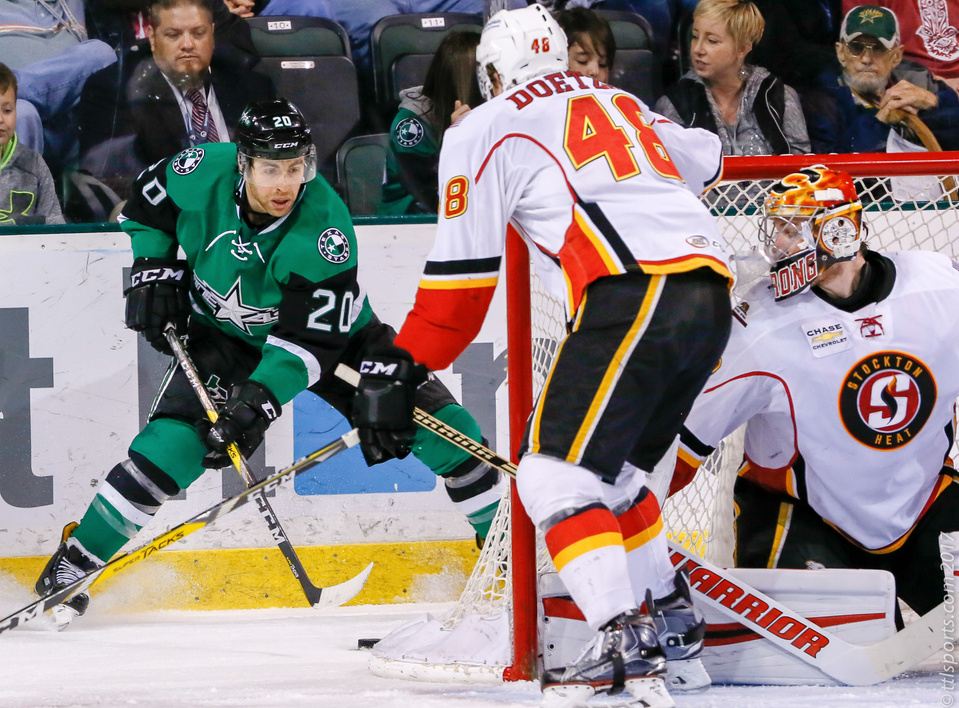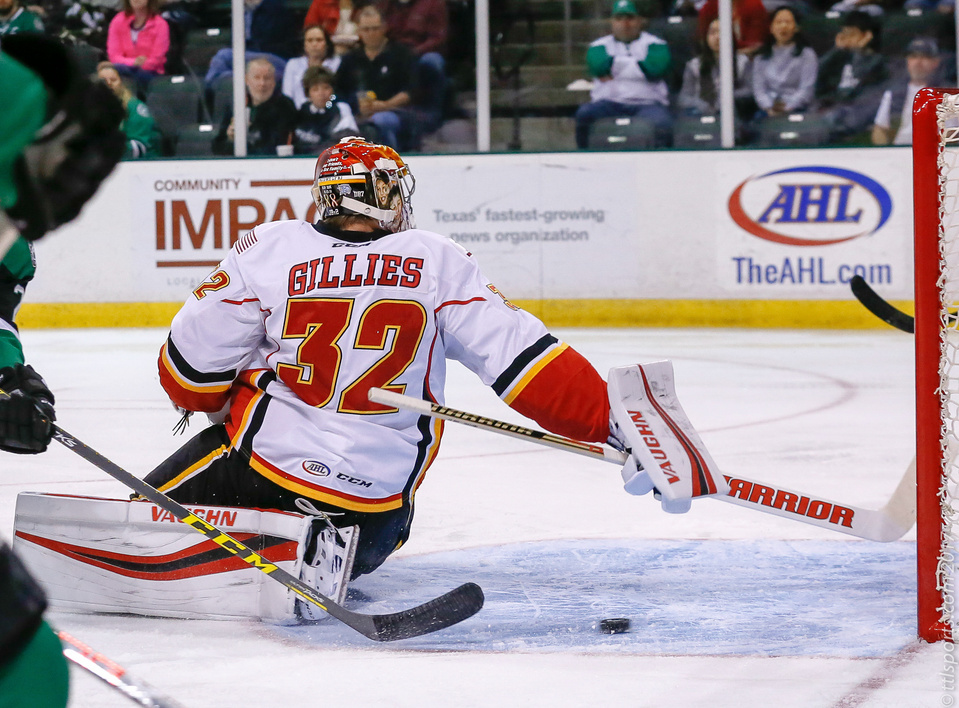 Stockton Heat goalkeeper Jon Gillies put in another strong performance to shutdown the Texas Stars. The Heat offense added two third period goals to insure the win.
Both teams were held scoreless in the first period. Hunter Shinkaruk of the Heat open the scoring at 4:06 of the second period with an un-assisted goal. Texas's Matej Stansky tied the game at 14:05. And Ryan Lomberg of the Heat posted the game winning goal with one second left in second period. Stockton led 2-1 at the end of two periods.
The third period was all Stockton. Morgan Klimchuk gave the Heat a 3-1 lead on a power play goal at 1:26. The Stars battled but the Heat did not bend. Texas ultimately pulled their goalie, Justin Peter, leading to an empty net goal by Mark Jankowski at 17:00.
Stockton goal tender Jon Gillies stopped 22 of 23 shots. Texas goalie Justin Peters saved 22 of 25 shots. Stockton converted on 1 of 6 power plays while Texas did not convert of 4 man-advantage opportunities. Final Score: Stockton Heat 4, Texas Stars 1.