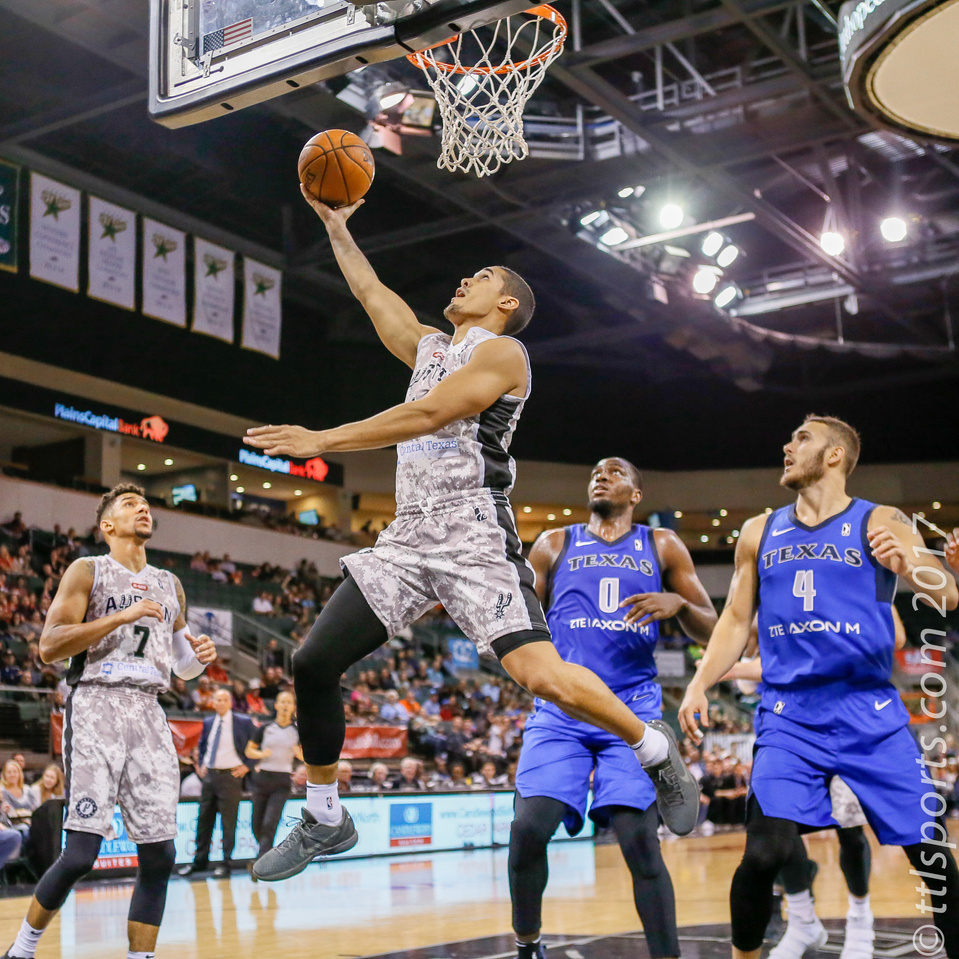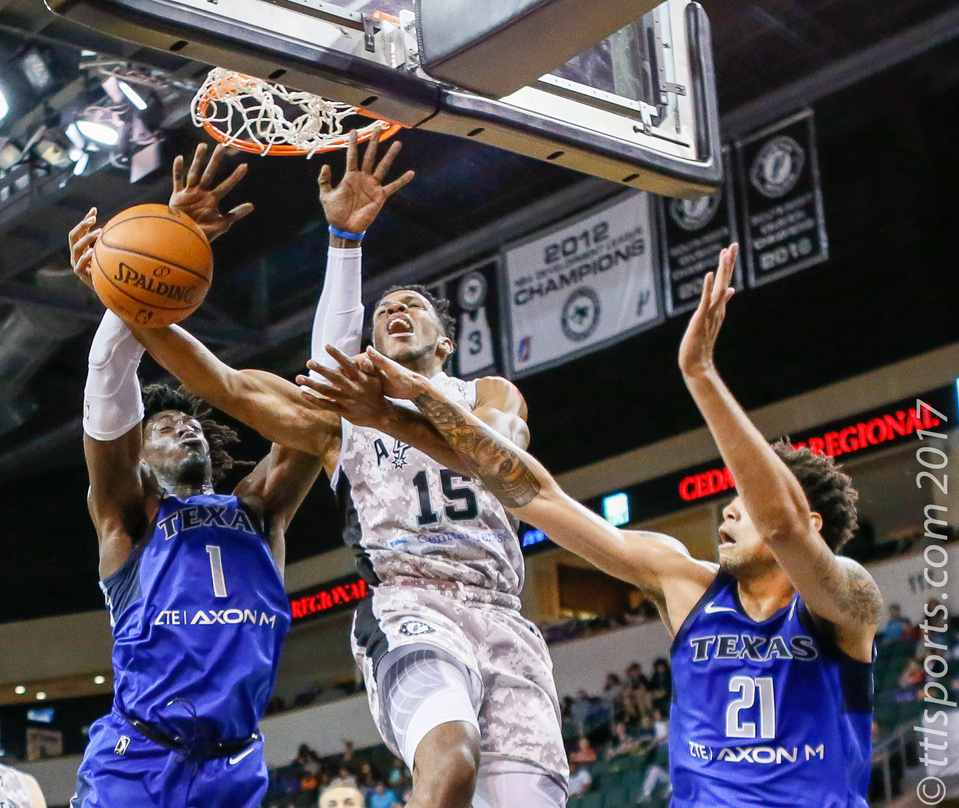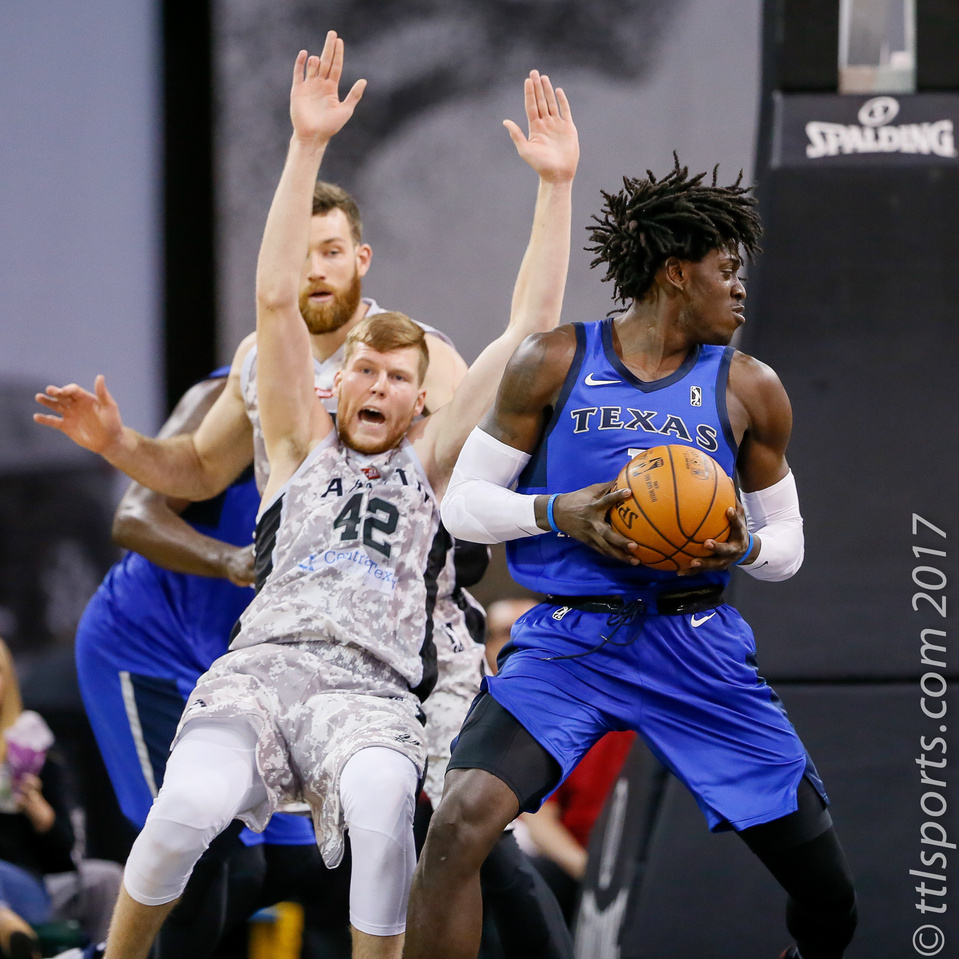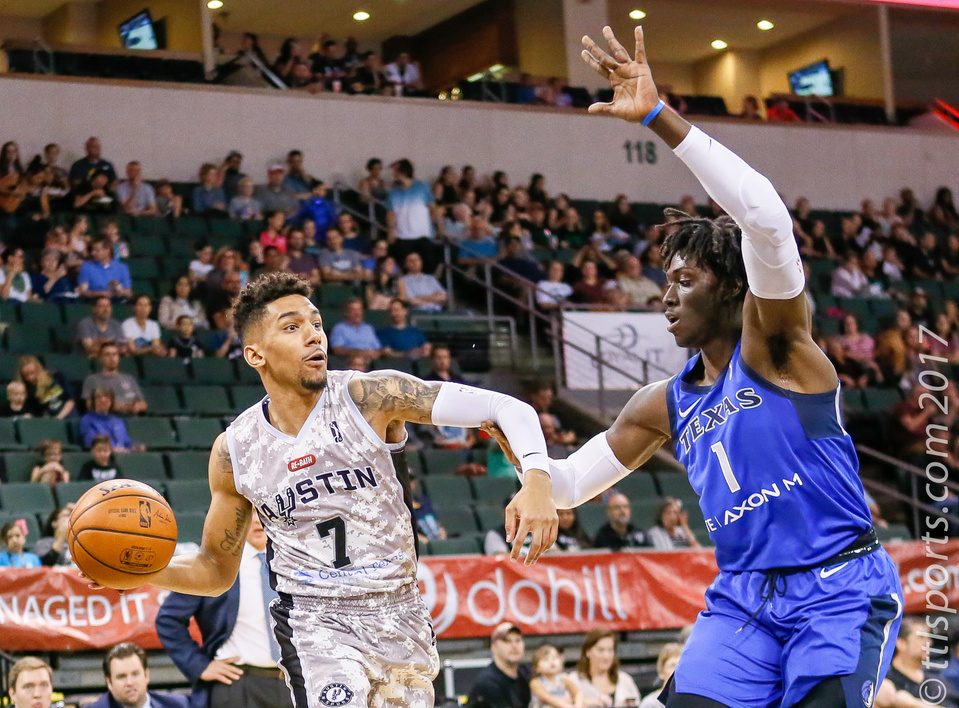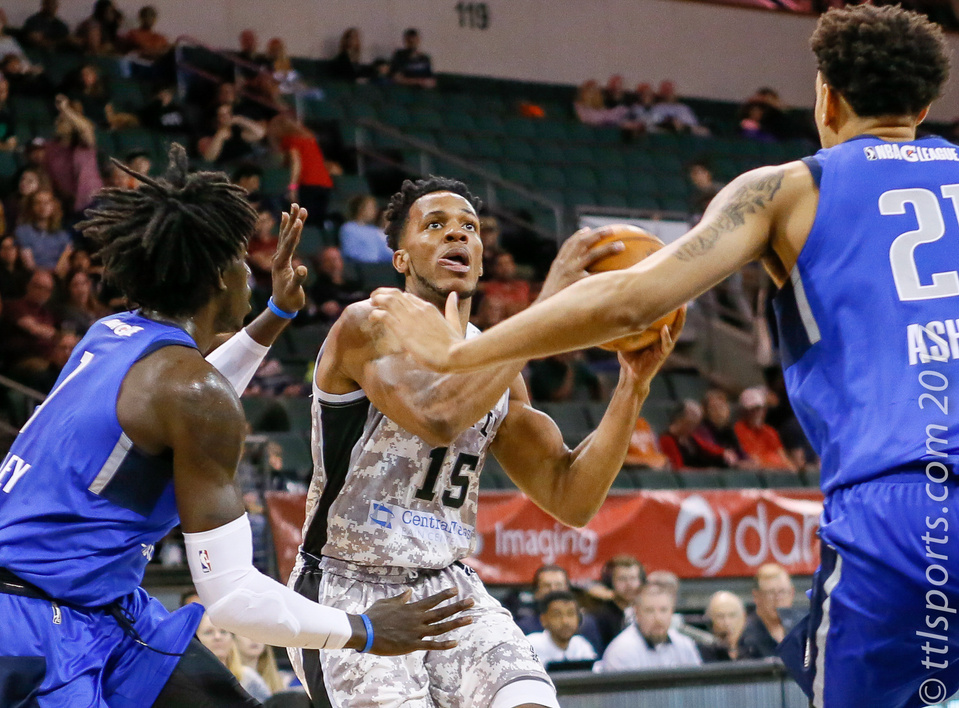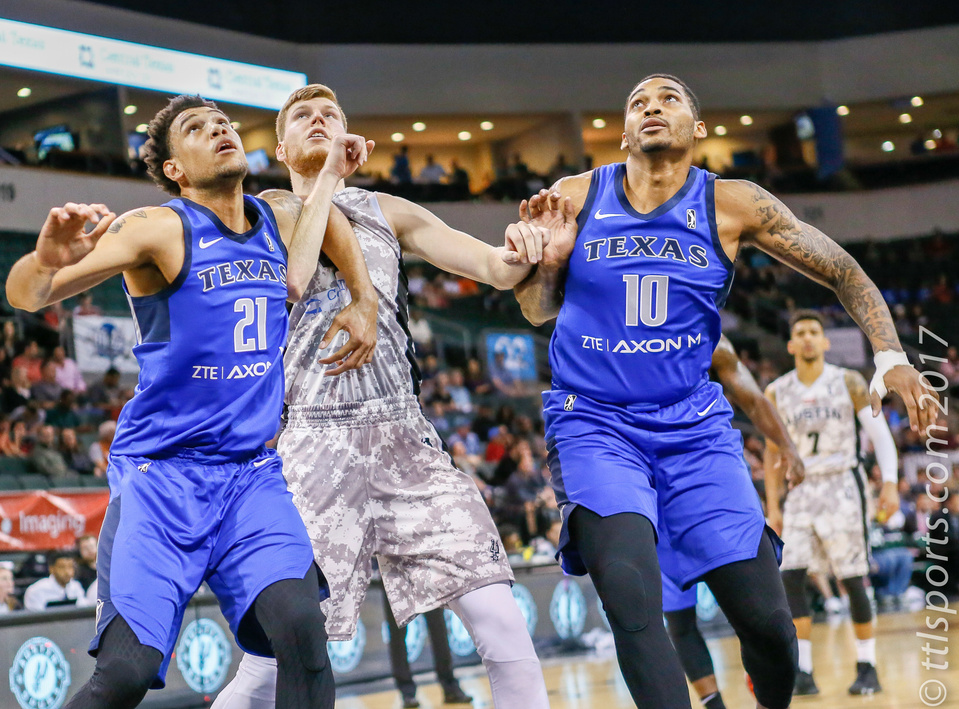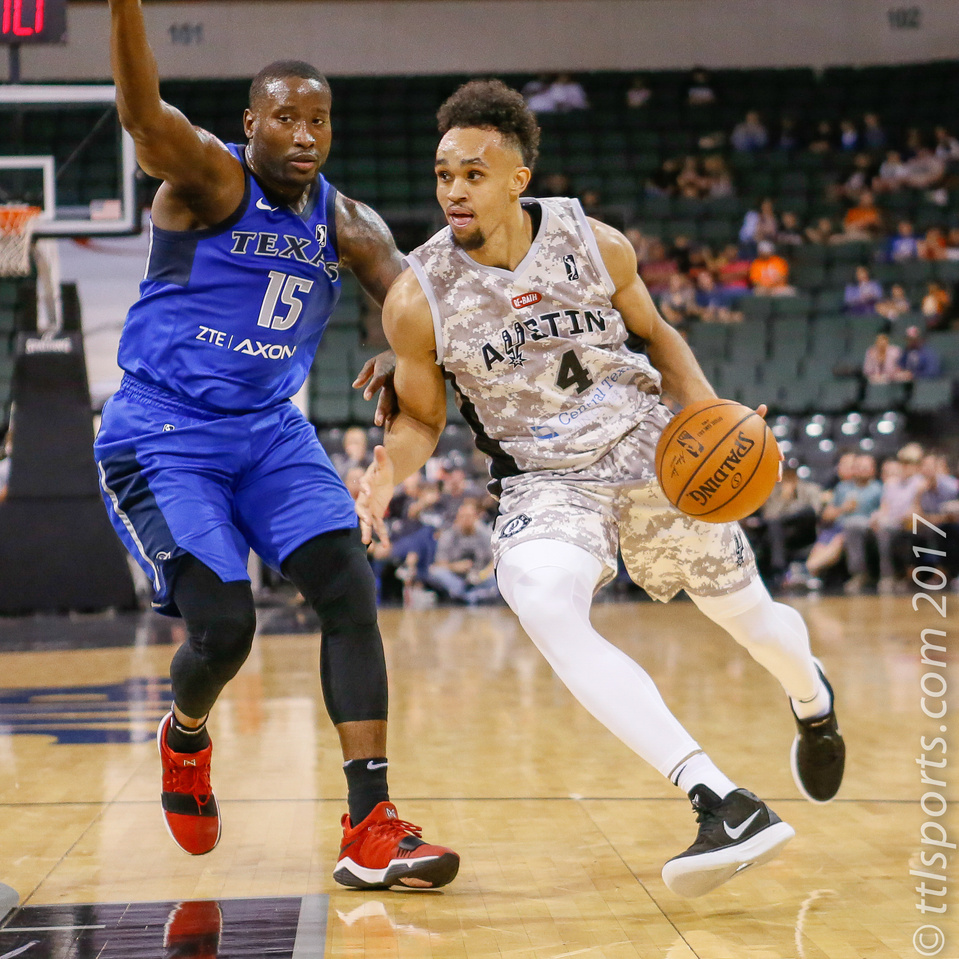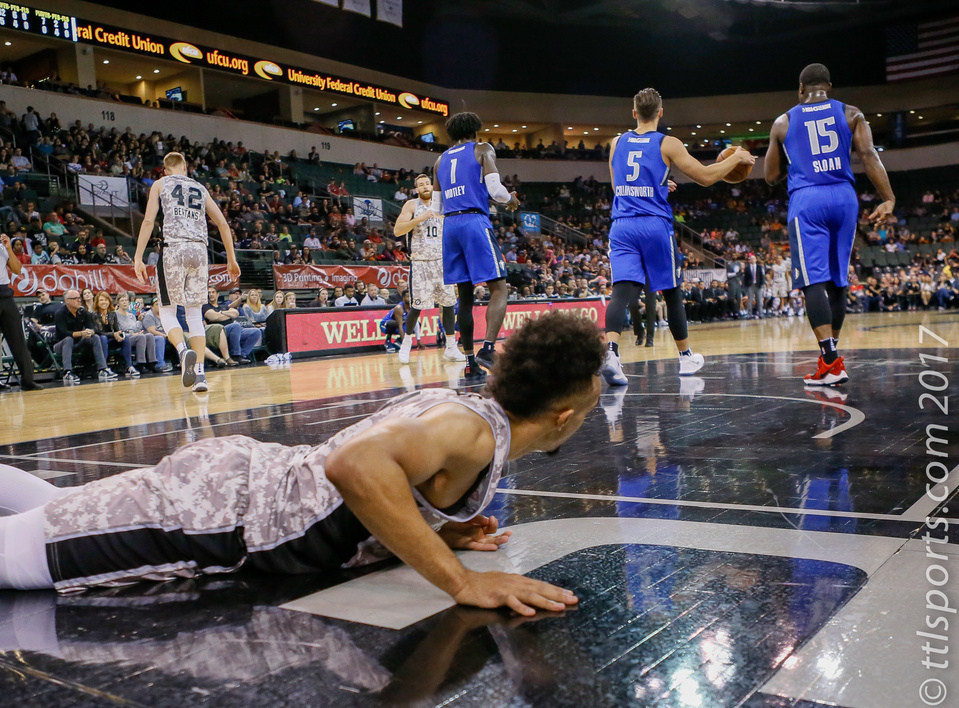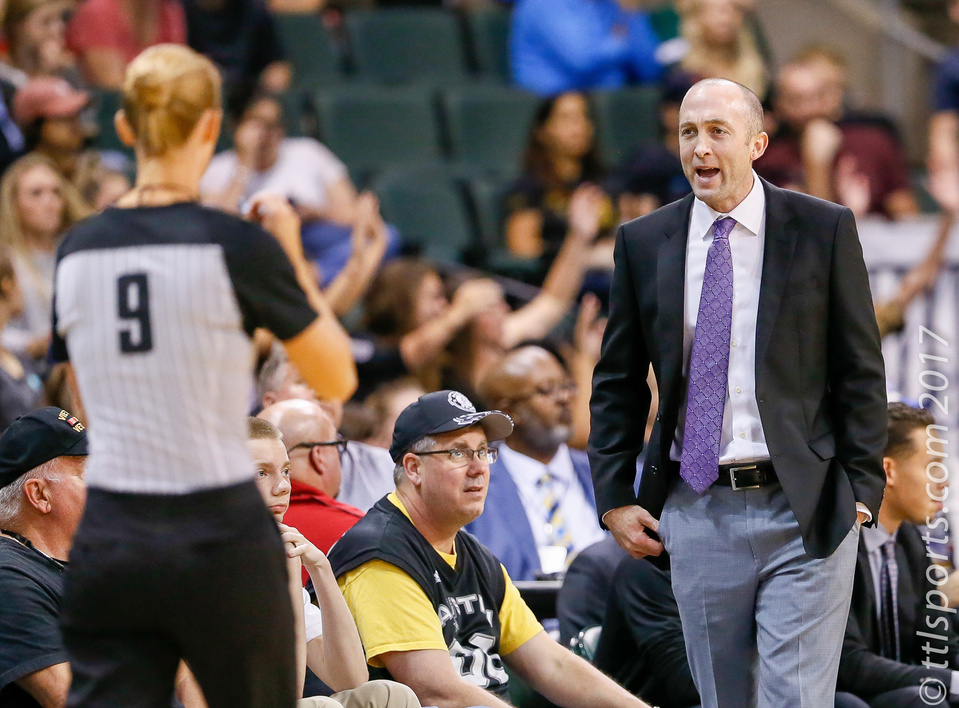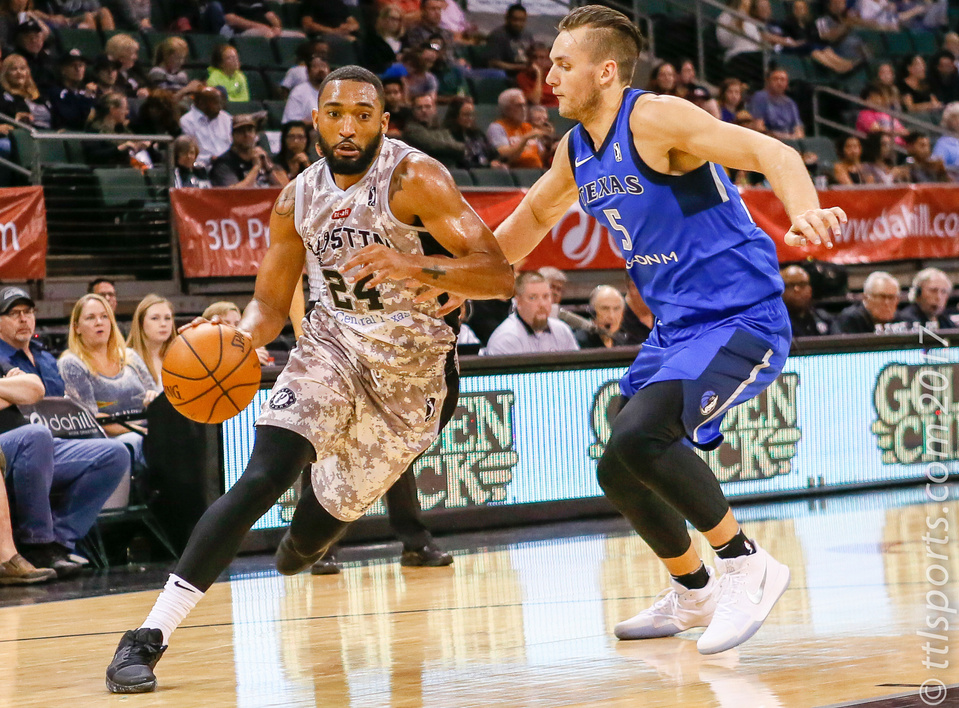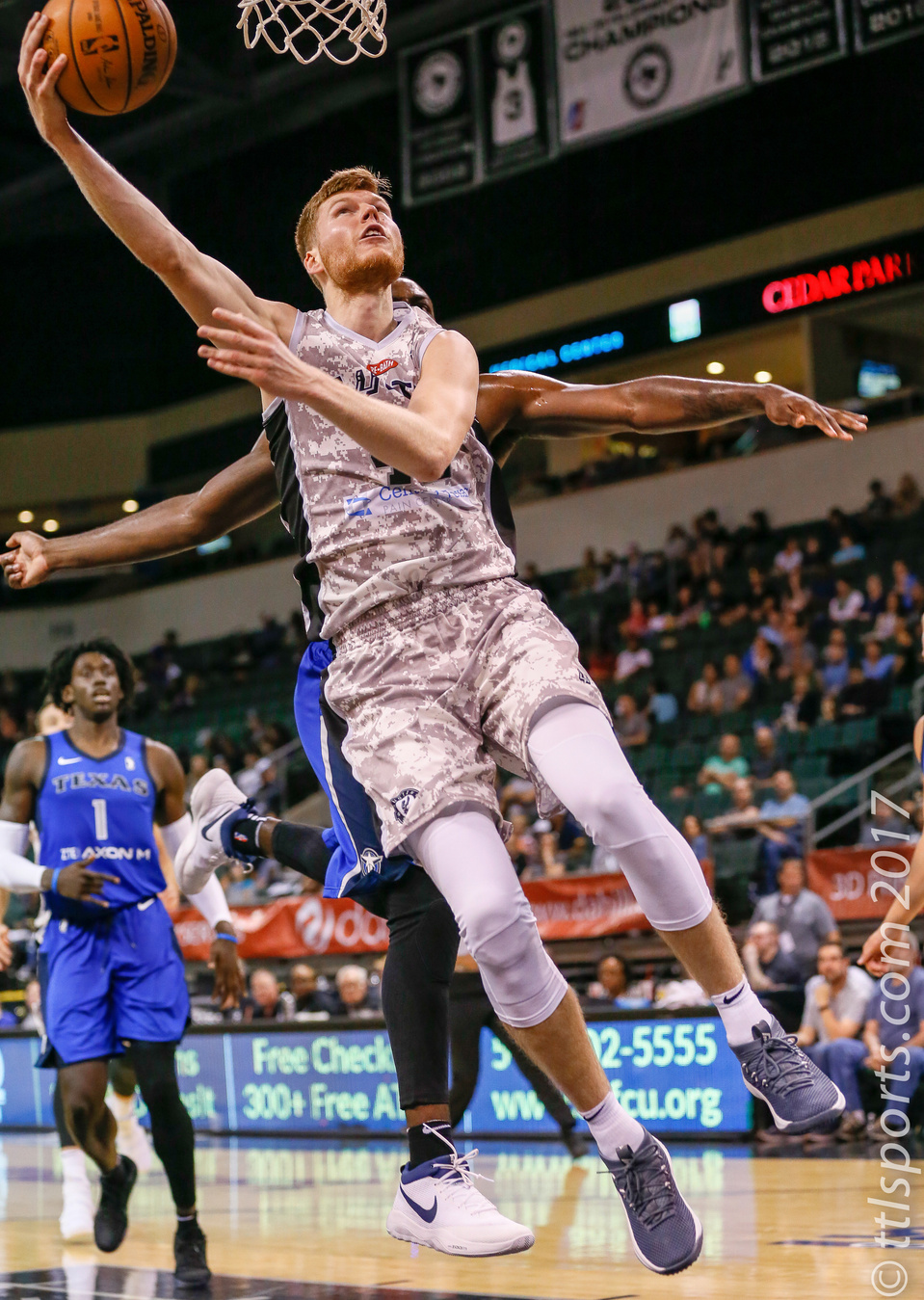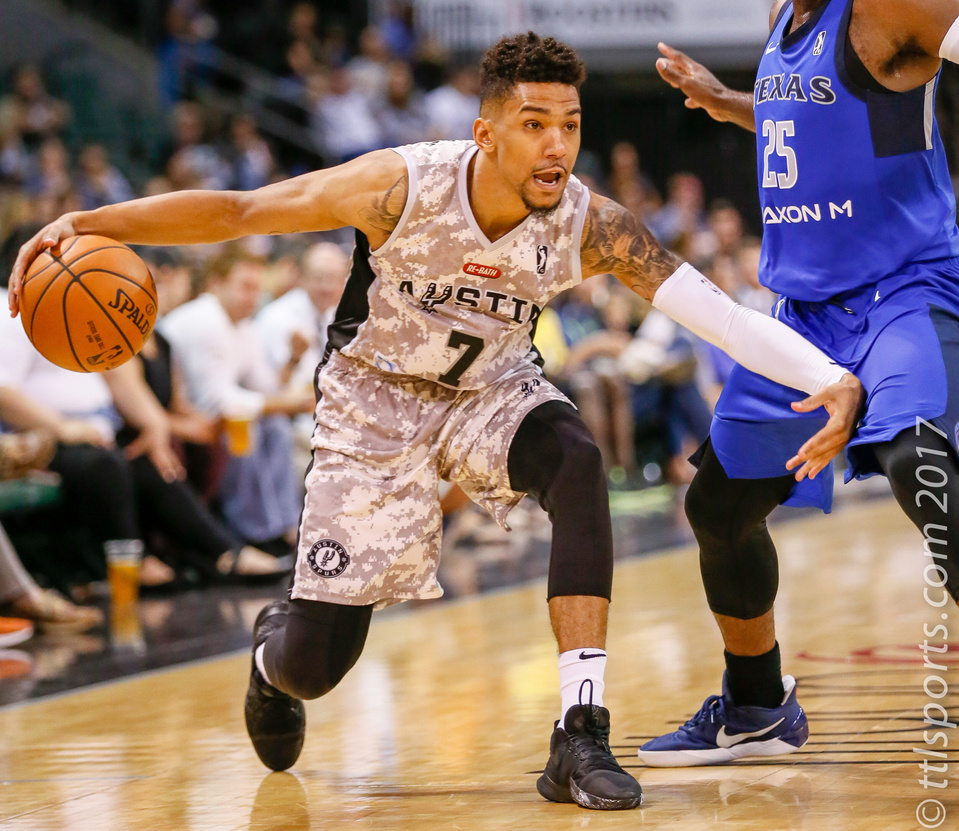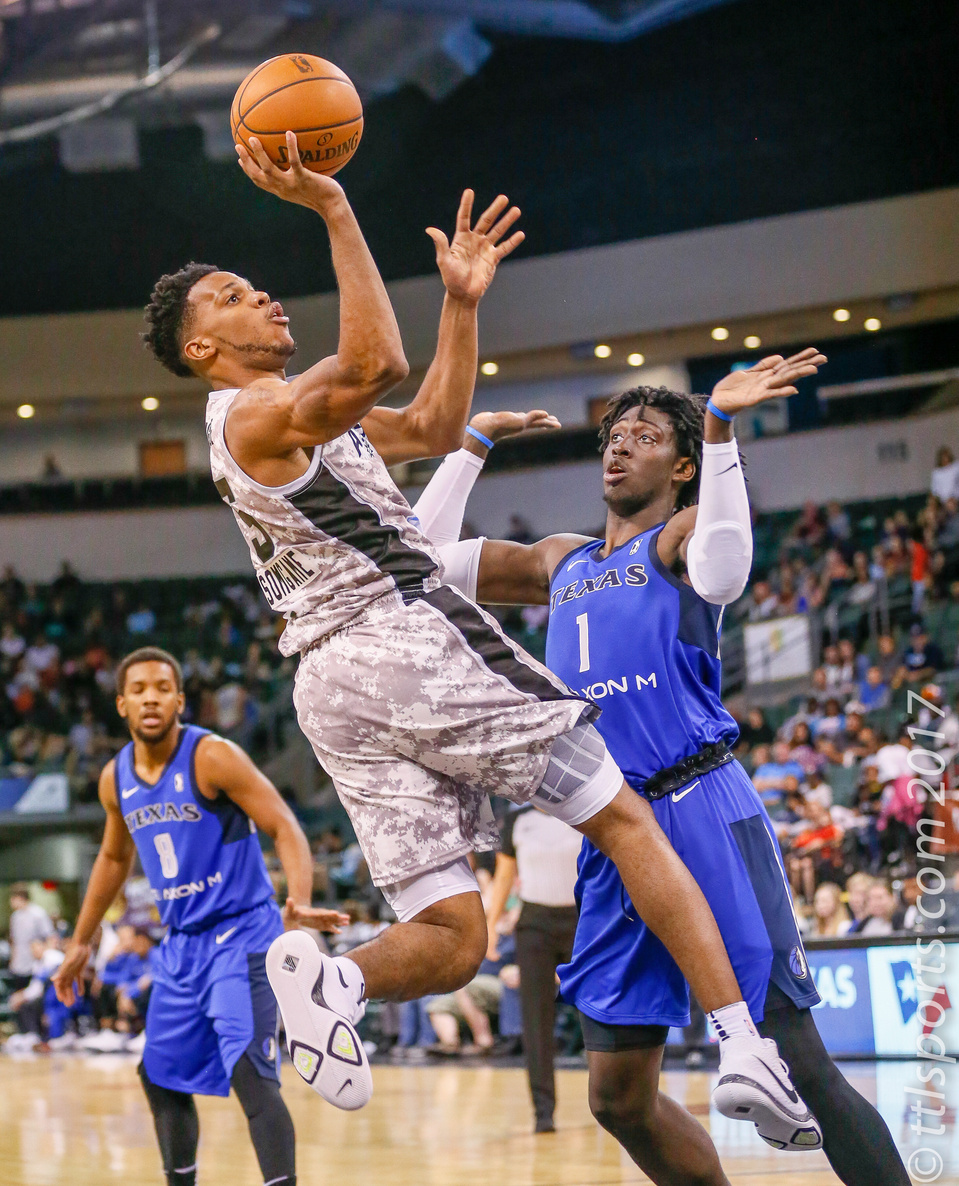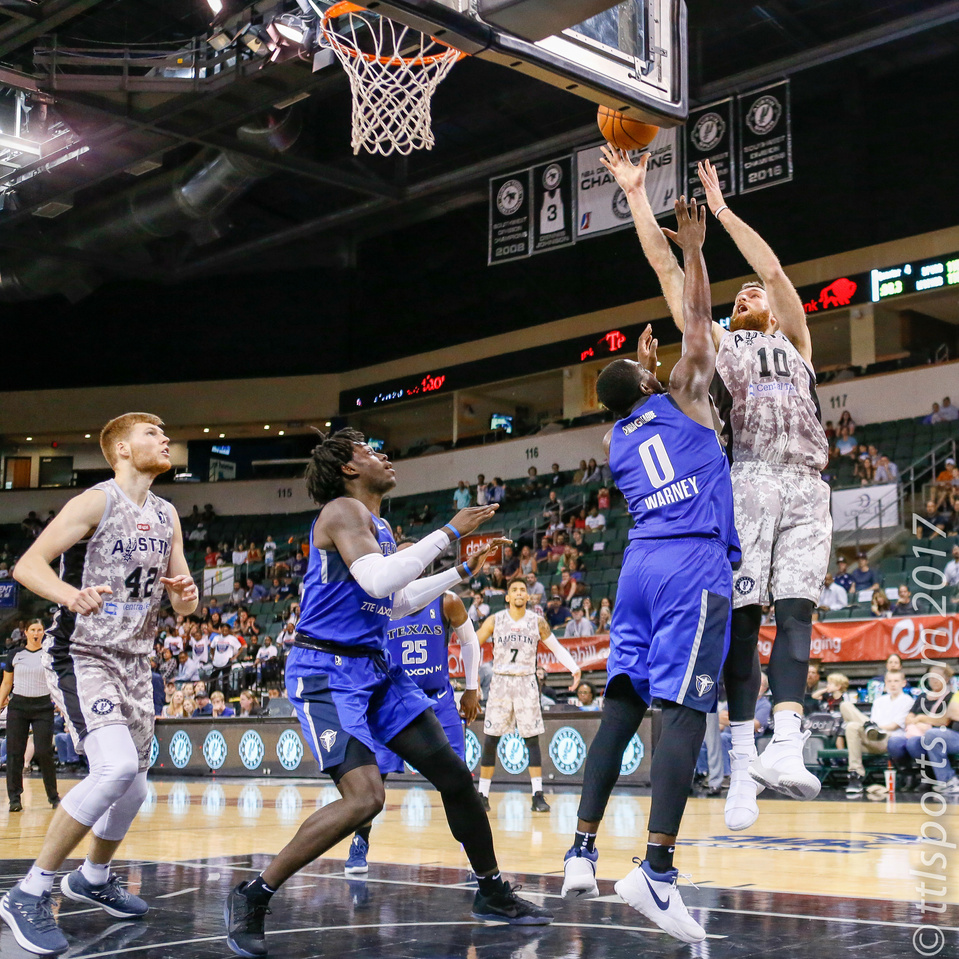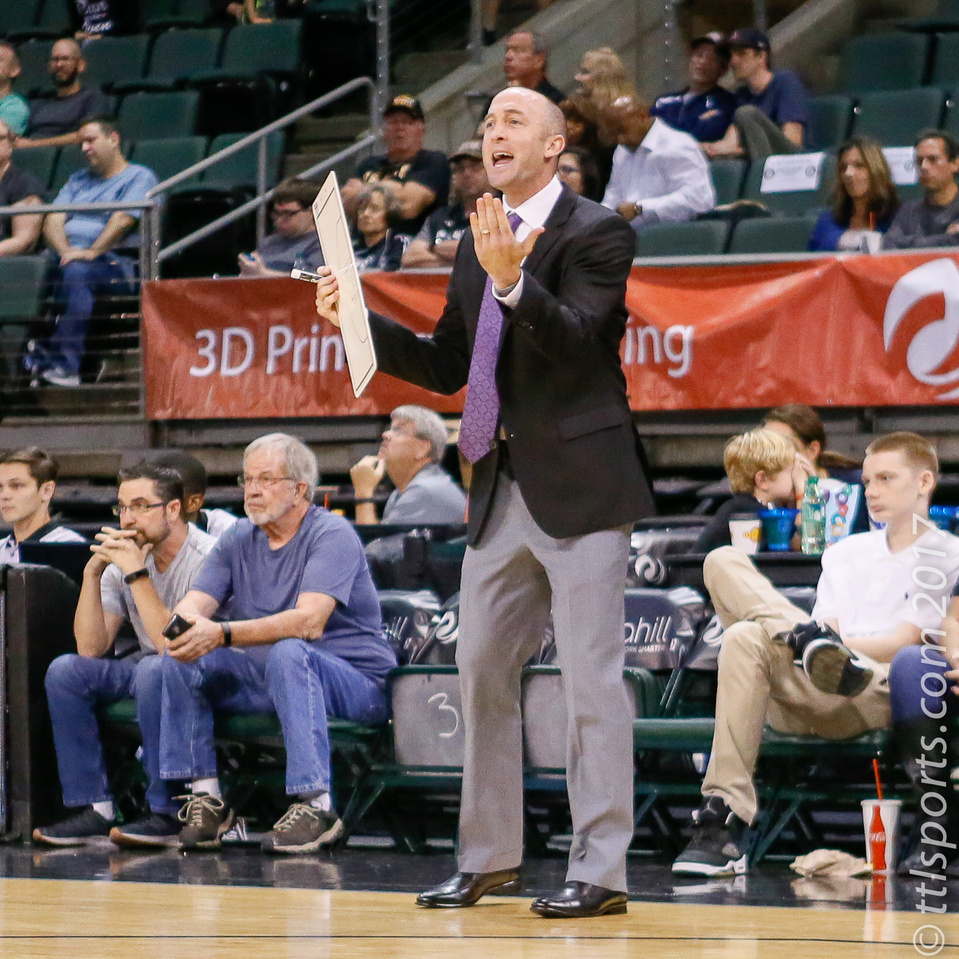 Break neck.
The Austin Spurs (1-0) and the Texas Legends (0-0) went at it Saturday night and the pace was break neck. It took all of 12 seconds for Legend's Johnathan Motley to score on a slam-dunk and the contest was on.
The Spurs controlled the first half, aided by the presence of San Antonio Spurs assignees Derrick White and Davis Bertans. White contributed 5 points and 2 rebounds after leaving the game with a hand injury. Bertans added 12 points and 4 rebounds. The real contributor in the first half was Darrun Hilliard with 18 points and 6 rebounds. Spurs lead by as much as 18 points, and when to the locker room at the half with a 14-point lead. Spurs 66, Legends 52.
The second half started badly with a clock malfunction. Both team stood idle for what must have felt like an eternity before technicians resolved the issue. Once play resumed, Austin maintained a comfortable 19-point lead until late in the period. However, with 3 minutes left in the period
the Legends went on a an 8 point run and ultimately closed the gap to 11 points
by the end of third period. Spurs 98, Legend 87.
Momentum had swung in Texas' favor by the start of the fourth quarter. The Legends outscored the Spurs 36 to 21. Sloppy passing, avoidable fouls and an over dependence upon Davis Bertans sealed Austin's fate. Final score was Texas Legends (1-0) 123, and the Austin Spurs (1-1) 119.

Notable performances came from Davis Bertans with 27 points, 5 rebounds, 1 assist and was 6 for 11 in three-point territory. Darrun Hilliard put up 24 points, 9 rebounds and 2 assists. And Olivier Hanlan contributed 18 points, 3 rebounds and 3 assists.
Andy Nietupski (anietupski@ttlsports.com)