Lincecum Gives Up Glove, Two Runs in Return
May 7, 2018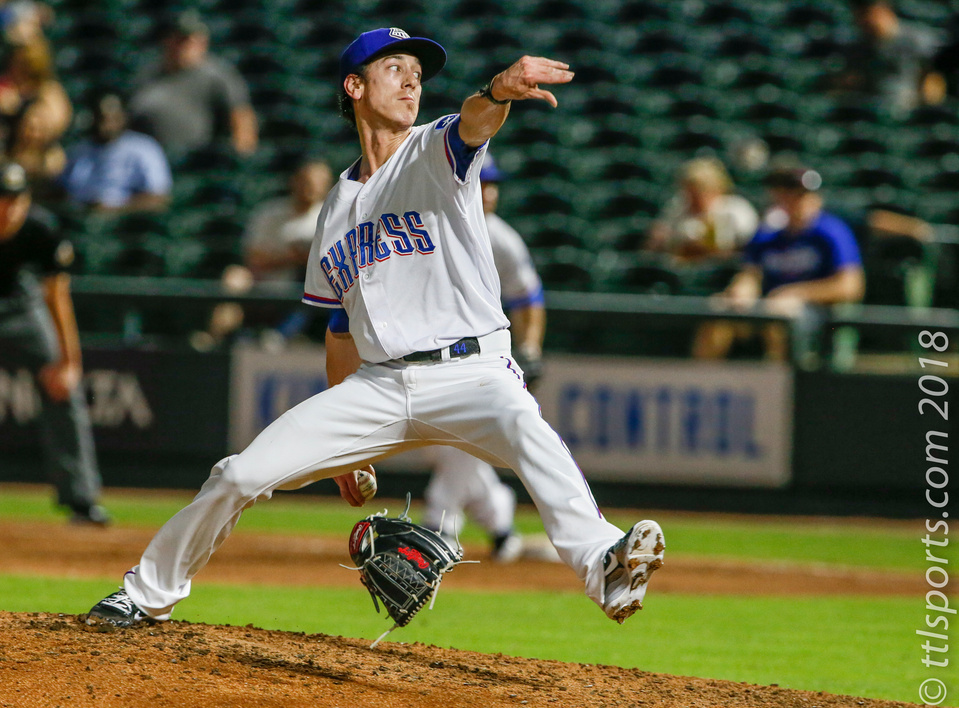 Two-time Cy Young award winner and three-time World Series Champion, Tim Lincecum, found the road to recovery may take just a little longer. Lincecum, appearing for the first time in 20 months, gave up a walk, a wild pitch, his glove in mid-delivery, and two runs, all in 15 pitches.
The lean, lanky right-hander appeared unsettled, perspiring heavily on a warm, but dry evening. Lincecum walked the first batter, appearing in relief in the fifth inning. Lincecum then allowed the runner to steal second base, and score on a double by the following batter. A groundout advanced the runner to third base, and score on a wild pitch. He eventually settled down, striking out the last two batters on seven pitches.
Lincecum's two earned runs in one inning allowed the Iowa Cubs to tie, and ultimately win the game.