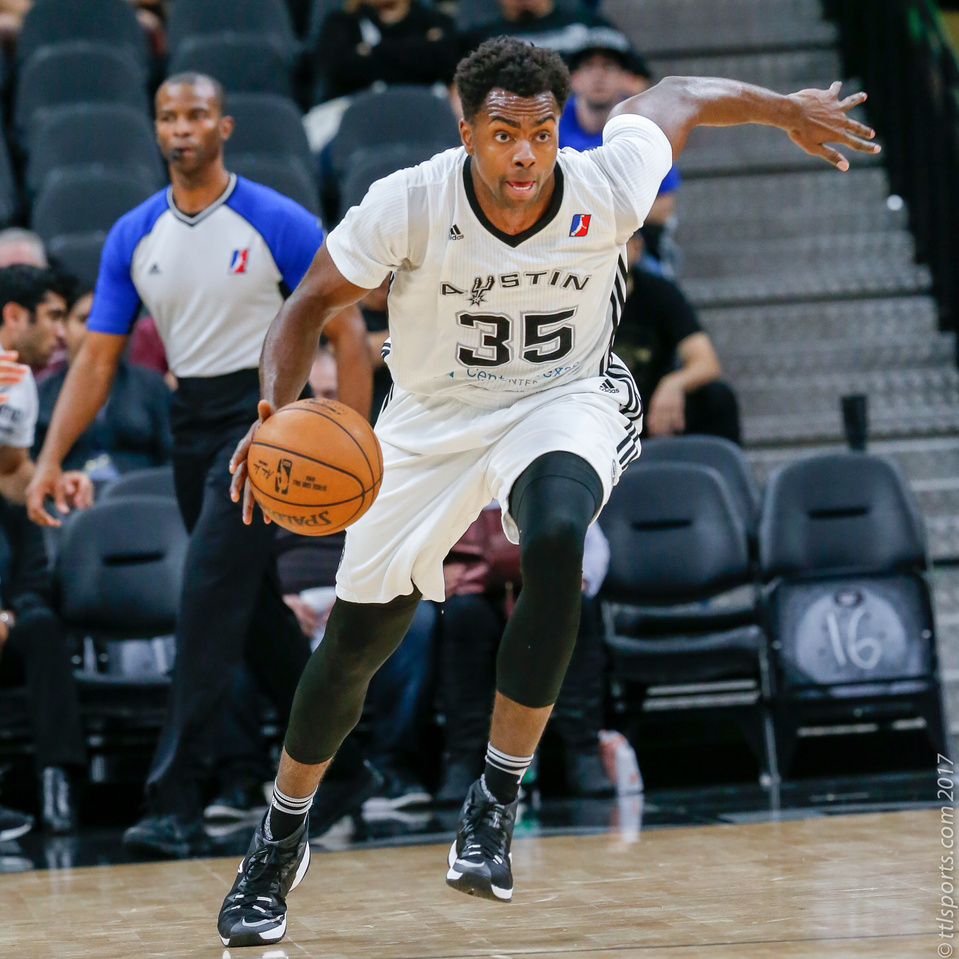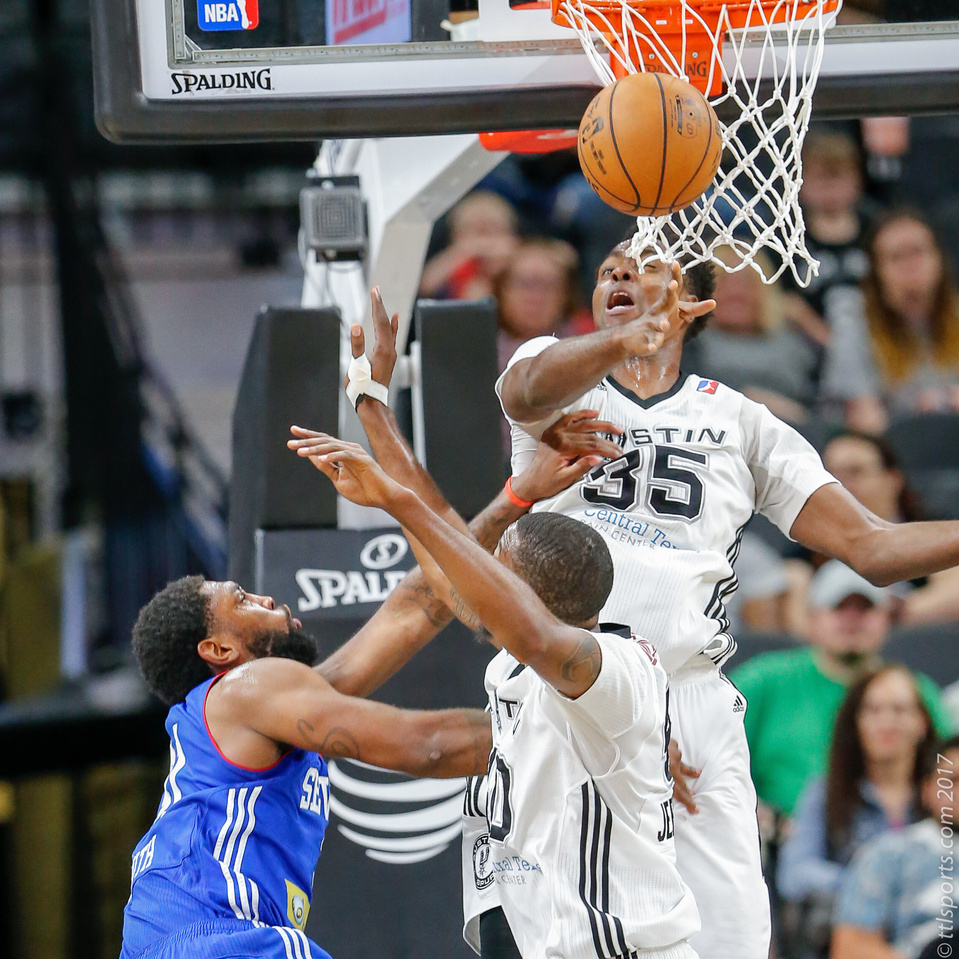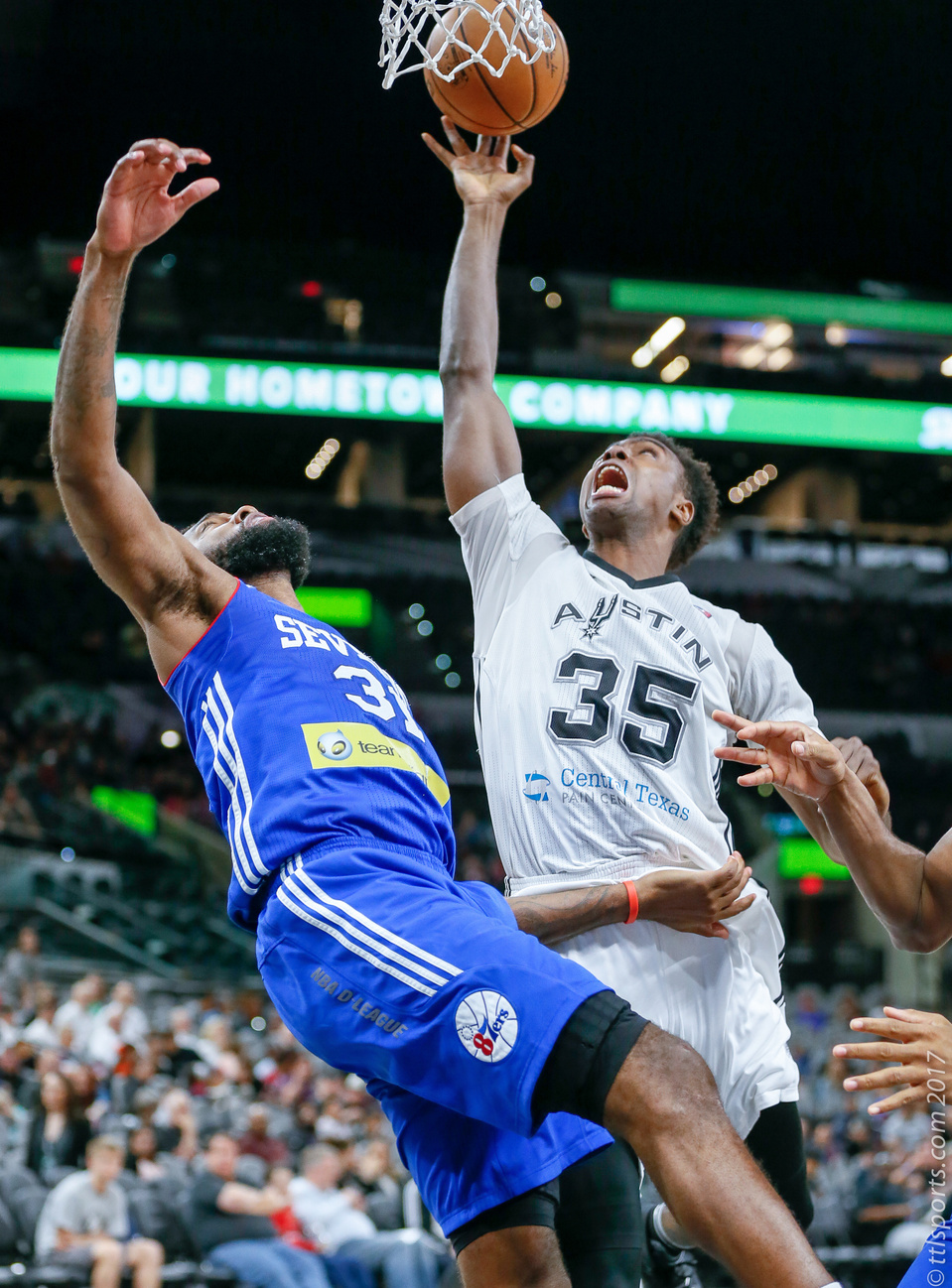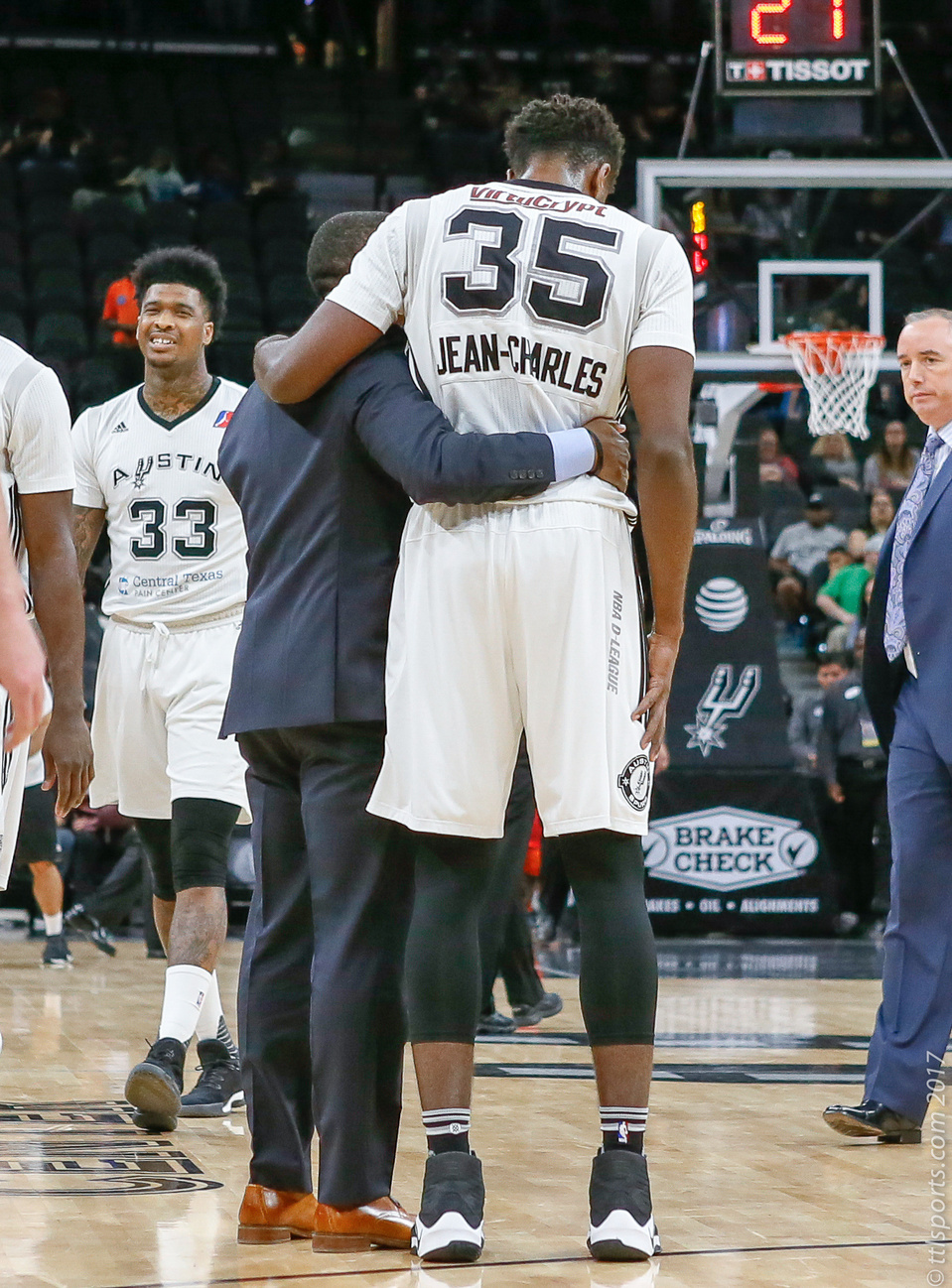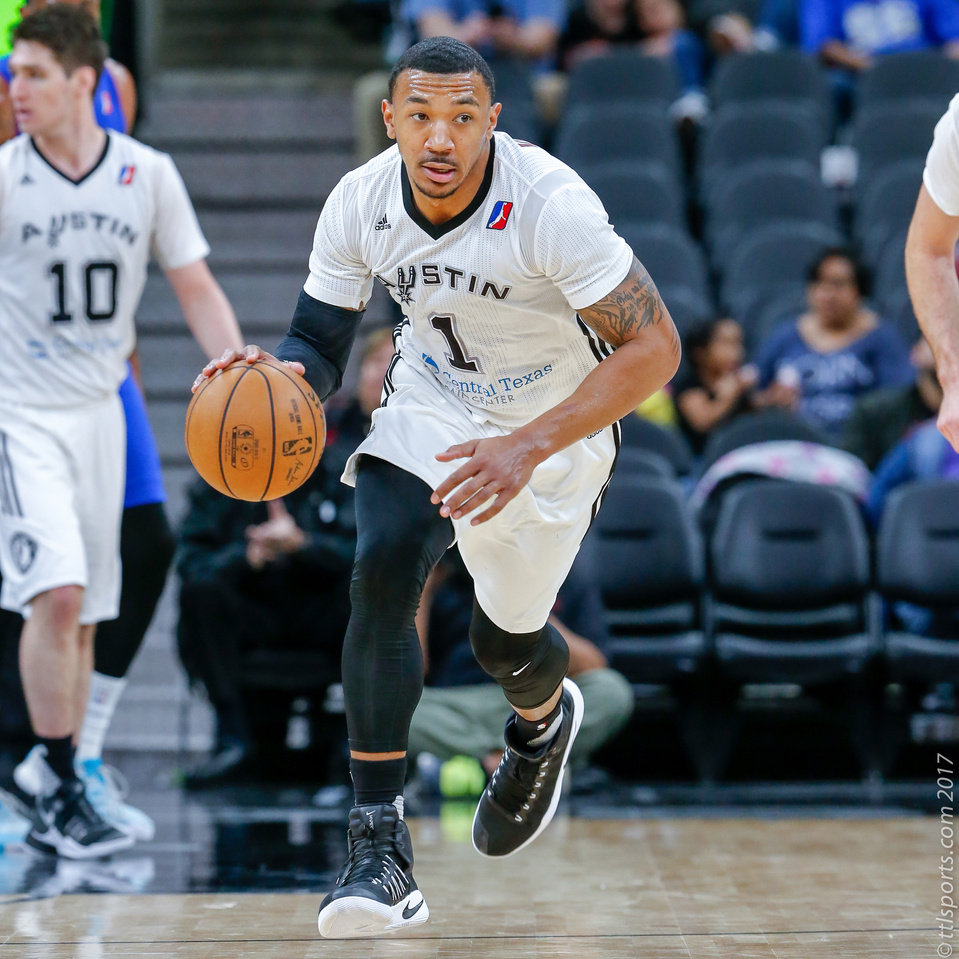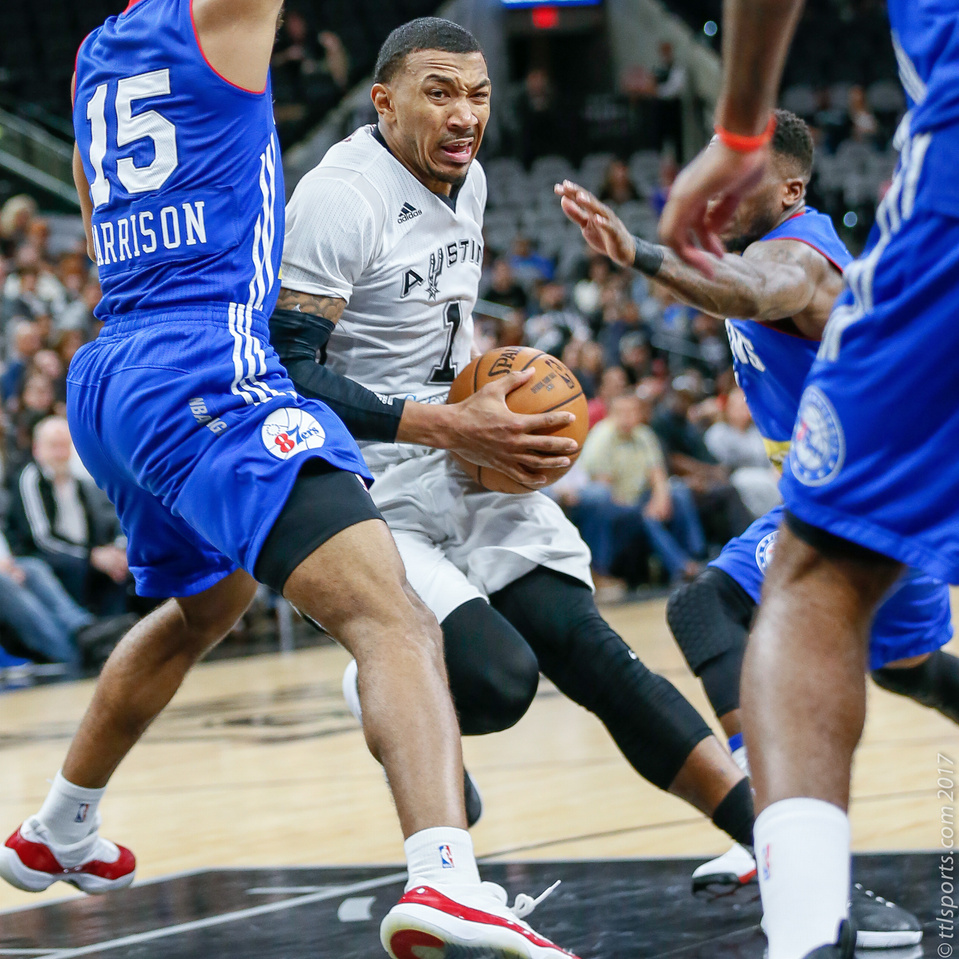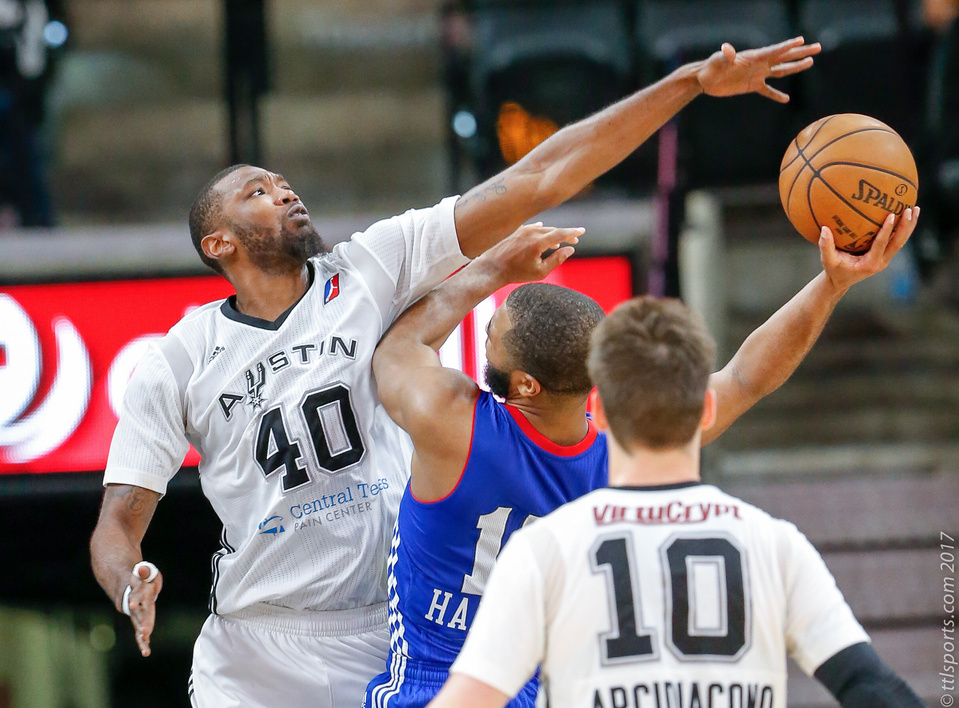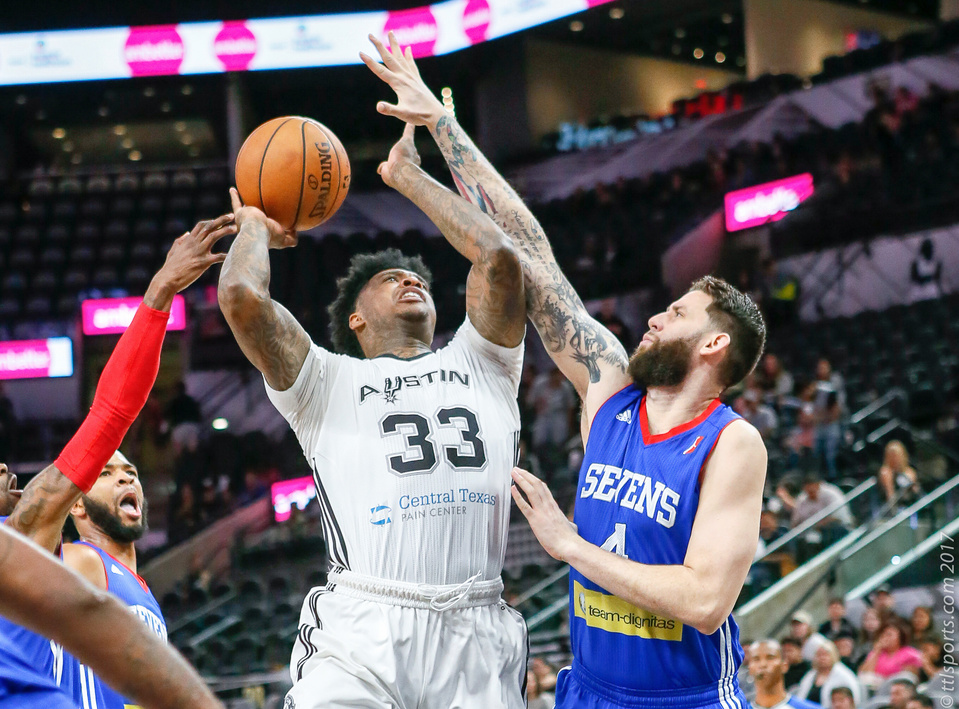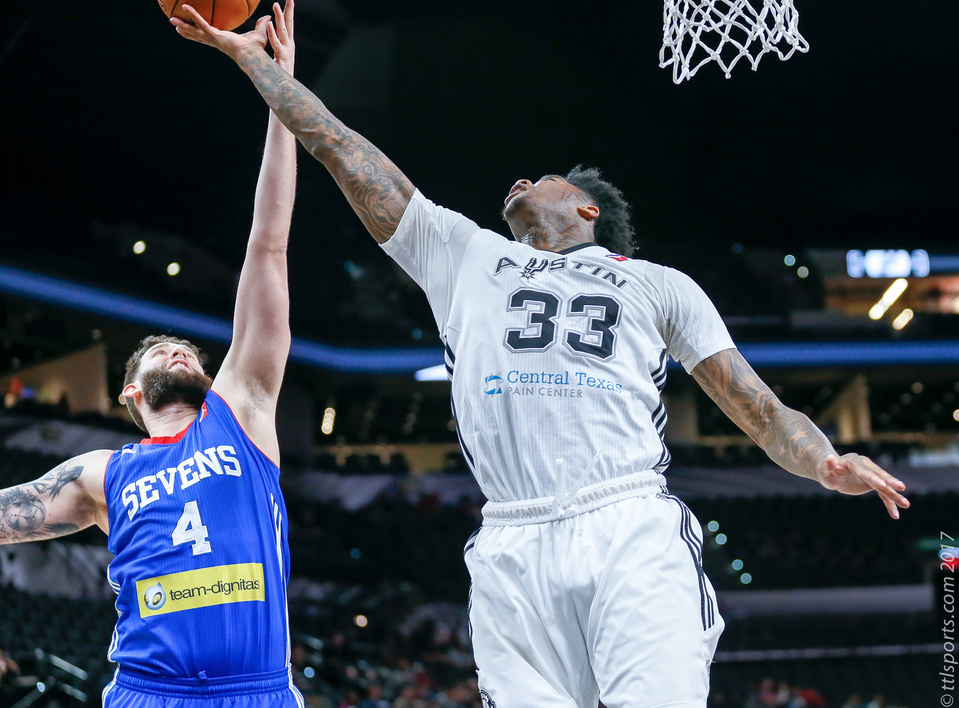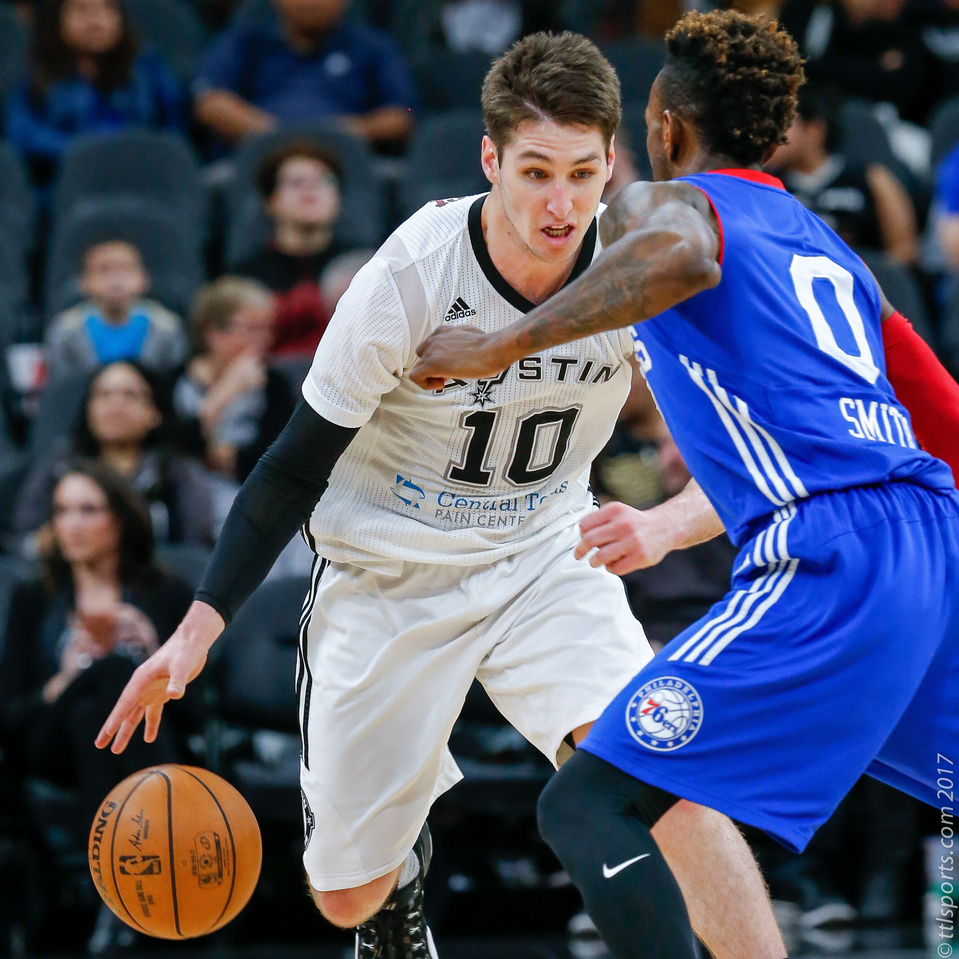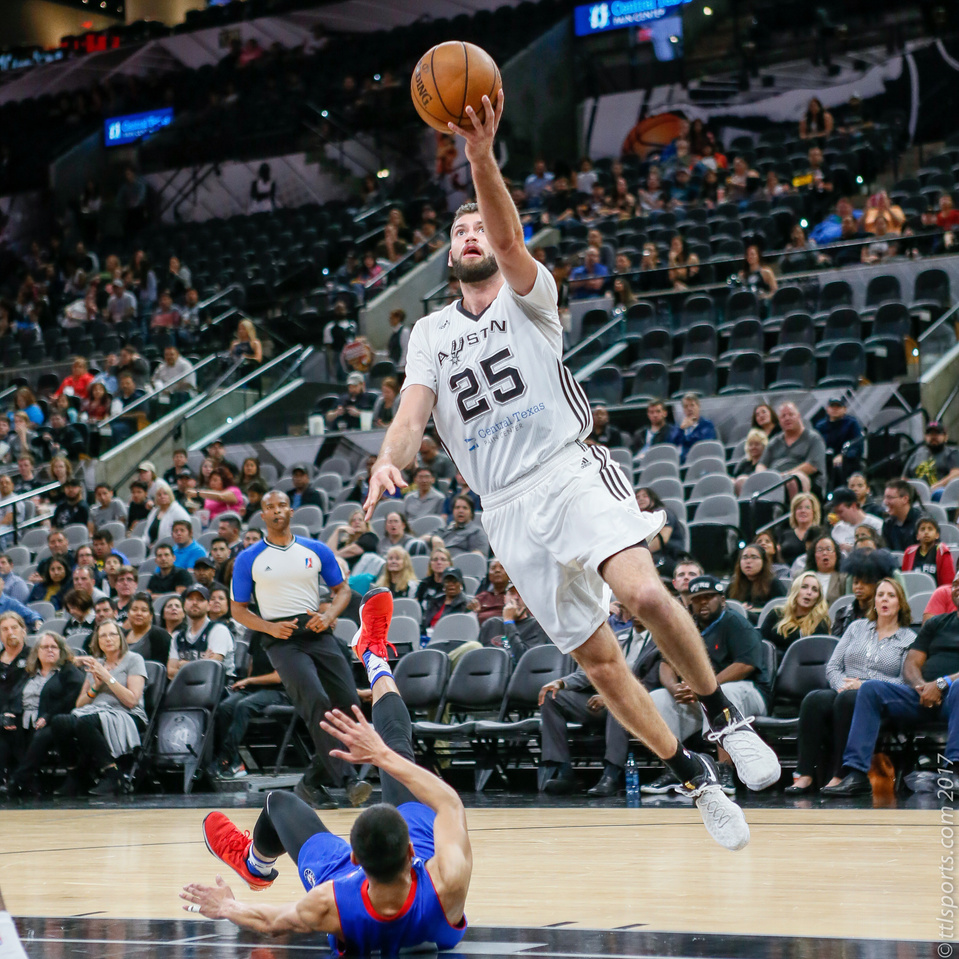 There's something about playing in your big brother's room that makes you act like your big brother. That was the case Thursday night when the Austin Spurs played in the AT&T Center, home of their parent team, the San Antonio Spurs.
The Austin Spurs took on the Deleware 87ers and look fabulous, especially on defense. The Spurs held the 87ers to only 17% of three-point attempts, and Livo Jean-Charles was a two-legged backboard, blocking 7 shots. Jean-Charles also accounted for 17 rebounds, 13 on defense. And Orlando Johnson assisted with 3 steals
Jean-Charles and Johnson were also a key contributors on offense. Jean-Charles put up 16 points and Johnson led the team with 23 points. Charles Garcia was a presence with 22 points.
Final Score: Austin Spurs - 102; Deleware 87ers - 93.